THE MUST-HAVE BEACH-INSPIRED SUBSCRIPTION BOX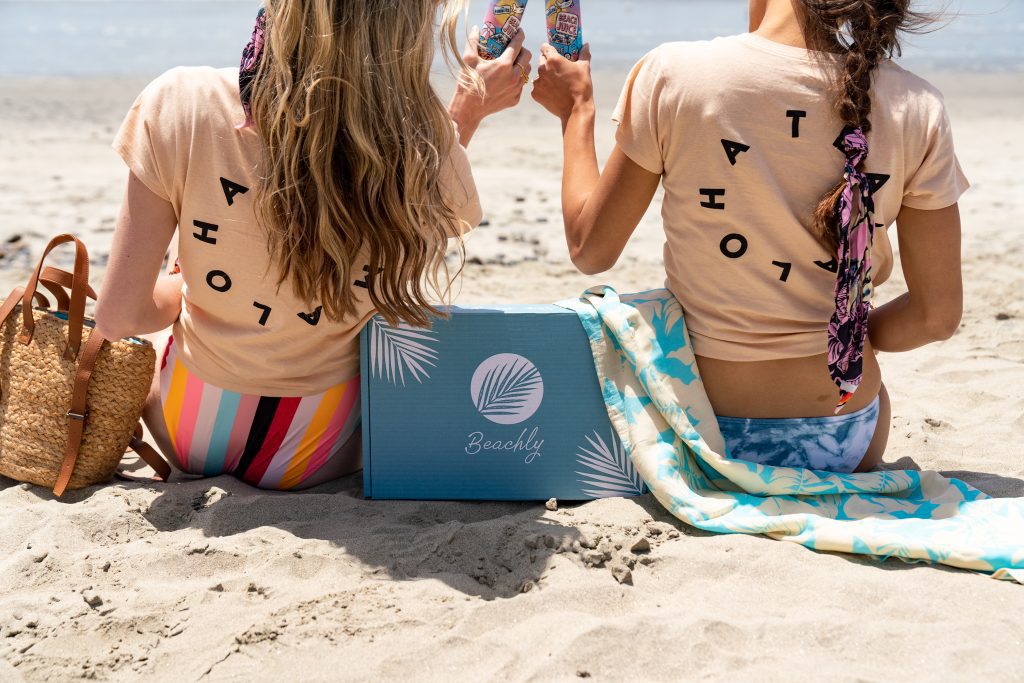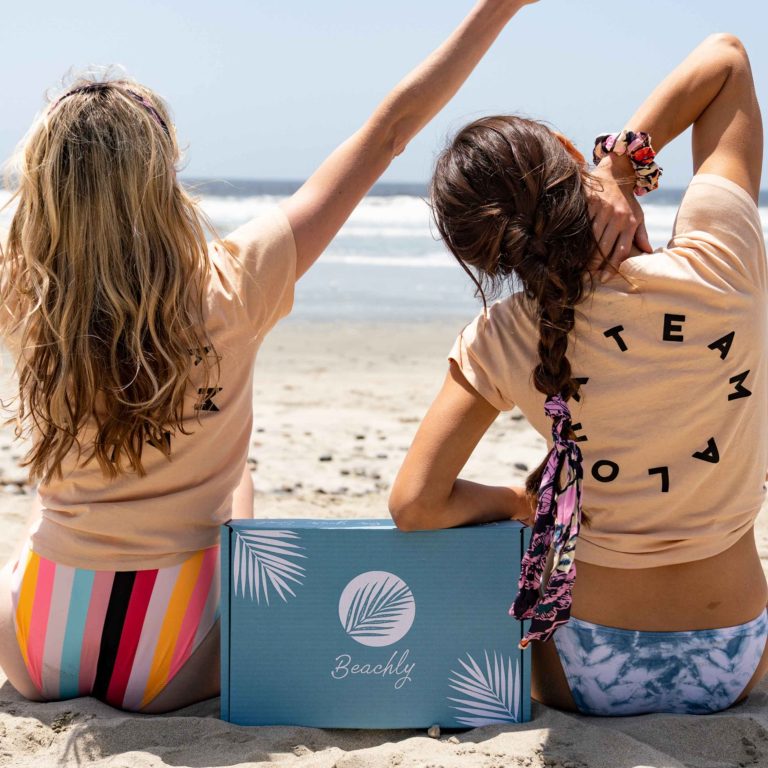 This article contains affiliate links, meaning we earn a commission when you purchase through them.
Fun fact: I'm a total subscription box junkie and love trying out new and upcoming subscription boxes. So when I heard about Beachly, a beach-inspired subscription, I had to see what everyone was raving about!
That being said, keep reading to learn everything you need about Beachly, as well as my personal thoughts on the brand and a look inside past boxes.
Beachly is a quarterly subscription box filled with beach-inspired goodies. From apparel to accessories, each box includes 6-8 items valued at $250 or more! And the best part? Proceeds from each box are donated to help keep our beaches clean.
Not just for beach-lovers, Beachly is perfect for anyone who enjoys spending weekends at the lake, days sitting poolside, or just those who live in a warmer climate.
What's Inside A Beachly Box?
Each quarterly box contains 6-8 high-quality apparel, accessories, and lifestyle products, valued at $250+. Products are usually on-theme for each season's box!
Previous boxes have included things such as tees, sweatshirts, cardigans, sunglasses, sandals, hats, towels, totes, candles, skin care, hair care, jewelry, and more!
Brands that have been featured in past boxes are LOST + WANDER, Earth Harbor, Cleobella, Skylar Beauty, QUAY, and more!
How Much Does Beachly Cost?
Beachly offers two membership options — Quarterly or Annually — each box contains $250+ worth of products and will cost you $85-99/box, depending on which membership you choose.
My Honest Thoughts On The Beachly Boxes
Beachly Box Pros:
Products are high-quality. I can honestly say that this box has some of the best quality of any subscription box I've tried and I love that they source a lot of their goods from small businesses.


Items are practical and usable. They don't give you stuff that's going to end up as clutter. Almost all of the items can easily be incorporated into your everyday life, adding that much more value to your box.


Proceeds from each box are donated. Beachly works with organizations to help to keep our oceans clean so you can feel good about your purchase.


Pricing and policies are super straightforward. You won't get tricked by any fine print and they make canceling or skipping a box super easy, need-be.
Beachly Box Cons:
Membership costs are on the higher end. In comparison to other quarterly boxes, Beachly is on the higher end in terms of cost. For me, the quality of the items + the charitable aspect makes up for it.


No box customization. Update: As of the Fall 2022 box, they are now offering box customizations after checkout.
Not only does Beachly offer A subscription box for women, they also have a quarterly subscription box for men!
Each Beachly box for men has 4-5 premium items such as beach-inspired apparel, accessories, and lifestyle goods, valued at $180+.
Brands that have been featured in past boxes are Quiksilver, RVCA, Fair Harbor, Captain Fin, and more!
Beachly Reviews & Unboxings
Want to check out more Beachly content? Check out my Beachly reviews to see what came inside each surf-inspired box and my thoughts!