Amazon Prime Wardrobe Review & Summer Dress HAUL
I recently ordered a handful of casual summer dresses through Amazon Prime Wardrobe. Check out my review and try-on below!
This post contains affiliate links, meaning we earn a small commission when you purchase through them. All opinions are our own and we truly appreciate your support!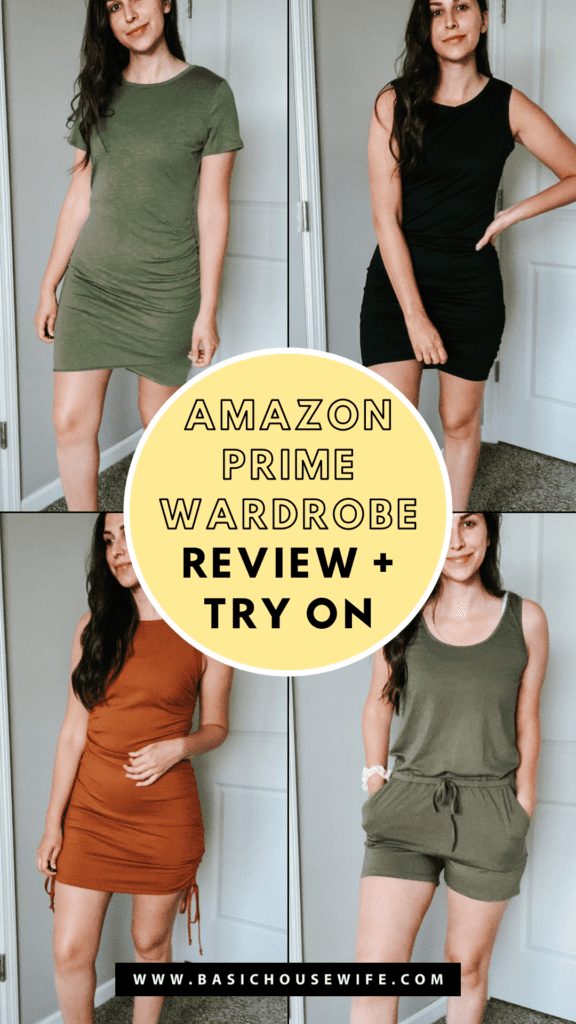 I was on the hunt for some casual summer dresses, but considering I'm not much of a dress girl, I always find dress shopping to be hard.
I don't like a lot of print, I don't like too flowy, and because I'm tall, buying online always seems to be extra tricky.
So I started browsing around on Amazon and found that a ton of super cute summer dresses were available to try on through their Prime Wardrobe service! So obviously, I had to give it a try.
---
What Is Amazon Prime Wardrobe?
Amazon Prime Wardrobe is a try-before-you-buy service that basically brings the store to you! You can choose up to eight pieces to be shipped to you FOR FREE and you get 7 days to try them on.
They include a complimentary return label so you can return anything you want and only pay for what you keep.
Keep in mind, not ALL of their clothing options are available through Prime Wardrobe. Luckily, there's a search filter that allows you to view only the styles available through the try-before-you-buy service. It makes shopping SO easy!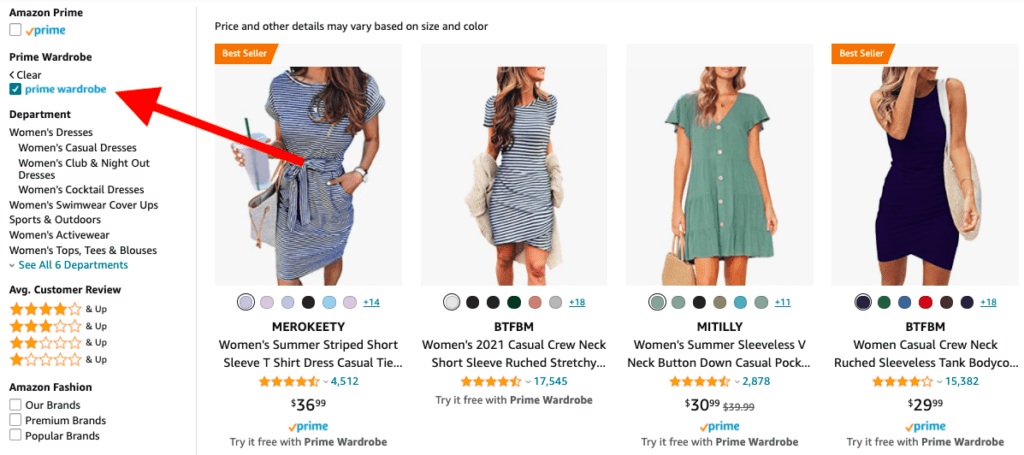 My Amazon Dress Order
I ordered four styles, one romper and three dresses, through the Amazon Prime Wardrobe service and I have to say, I LOVED the experience.
I tried Amazon's Personal Shopper by Prime Wardrobe service in the past and while it was super fun, it was great being able to pick out the exact styles I wanted.
I am 5'8″, 150 pounds, and ordered mediums for all of the styles, which is my usual size. Everything fit very true to size and the quality was great. I was actually really impressed and had a hard time narrowing down the styles that I wanted to keep!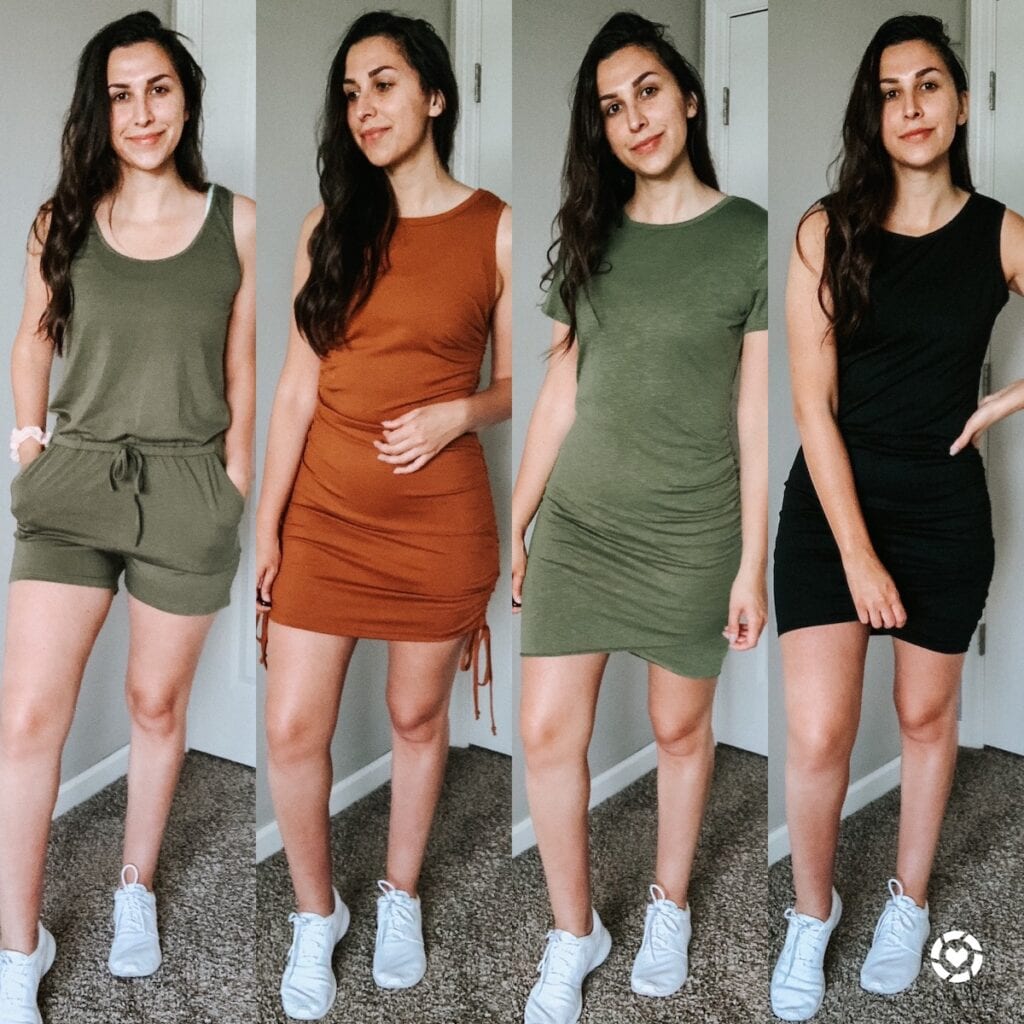 Click to shop: Romper 1 // Dress 2 // Dress 3 // Dress 4
The return process was also super simple! You just go into your order history, select the order, and it prompts you to keep or return each item. While they do provide a free return shipping label in your package, I just brought it to my local Kohls and they took care of the return for me!
---
Shop These Amazon Styles
Want to shop the styles that I tried on above? All of these casual summer outfits are available through Amazon Prime Wardrobe and are under $30 each! Click the images below to shop.
---
Amazon Prime Wardrobe Try-On