The Best Products for a Salon-Quality Manicure At Home
Looking for the best products to get a salon-quality manicure at home? Check out these highly-rated DIY manicure must-haves that are easy to use and will save you time and money!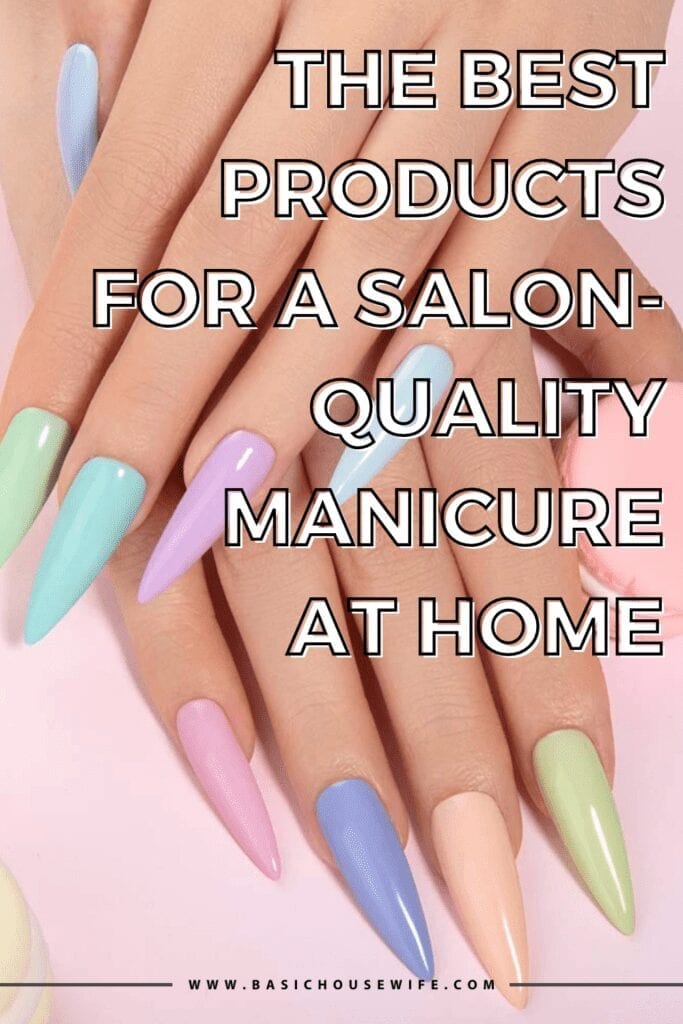 Before COVID, I absolutely loved going to get my nails done. I don't think I saw my natural nails for an entire year, that's how dedicated I was to my nail salon.
I don't know why, but my nails being done just makes me feel confident and powerful.
So when we went into lockdown, I knew that I wanted to find a way to do a DIY manicure at home, with the quality of a nail salon.
How to Prep Your Nails For a Manicure At Home
Whenever I sit down to give myself a DIY manicure, I go through a few steps to make sure my nails are prepped and ready to go. Here's my nail prep process:
STEP 1: Clean your nails. I always start by cleaning any excess polish or glue off of my nails. If I'm removing polish, I use an acetone-based nail polish remover. If I'm removing glue, I use a cuticle pusher and/or emery board to file off any residual glue.

Products Used:
Nail Polish Remover
Emery Board
Cuticle Pusher
STEP 2: Cut, file, and shape nails. This process is dependent on the type of DIY manicure you're giving yourself. If you are using regular polish or gel, you'll want to make sure to cut and file to the desired length and shape.

If you are using press-ons, the shape won't really matter. In fact, I usually like to cut my nails down and just file so that the corners and edges are smooth.

Products Used:
Nail Clipper
Emery Board
STEP 3: Soak and clean up cuticles. You don't have to do a full soak, but even washing your hands for 30 seconds will soften up the cuticles. Once washed, take a cuticle pusher to push that excess tissue down, and then using a cuticle knife or cuticle trimmer, you can remove that dead tissue.

While cuticle trimmers are definitely more popular, I have way more control with a cuticle knife so I suggest trying both and seeing what works best for you!

Products Used:
Cuticle Pusher
Cuticle Knife
Cuticle Trimmer
STEP 4: Buff & smooth nails. Using a buffing block, I use used 2 & 3 to remove ridges and buff out my nails to create a smooth, even surface. This is especially helpful if you are doing a DIY gel manicure or press-ons.

Products Used:
Buffing Block
STEP 5: Wash and dry hands. Once your nails are prepped, get ready to apply your color or faux-nails using one of the products below!
The Best Products for A DIY Manicure
I've tried a number of different nail products over the last year to achieve a DIY manicure at home. Whether you're looking for gel nails, wraps, glue-ons, etc. — check out some of my favorites below.
Best Product For A DIY Gel Manicure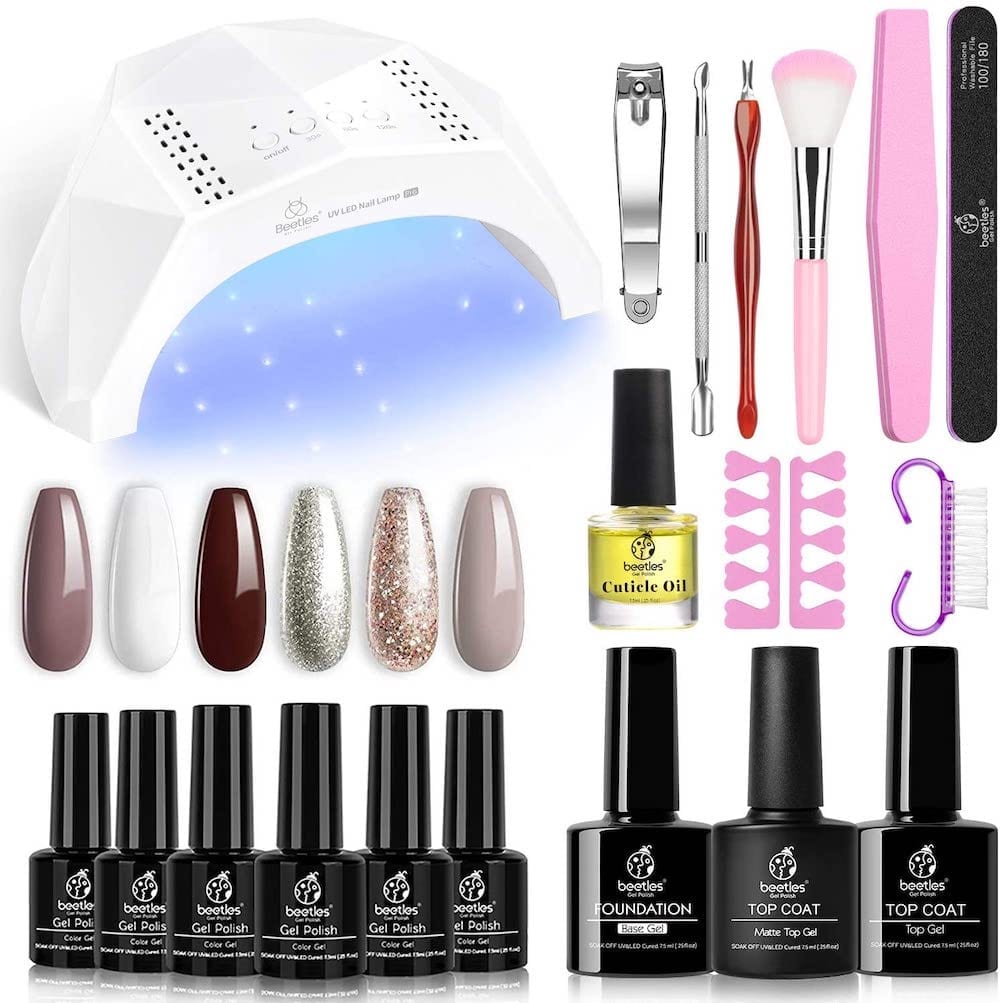 This is an all-in-one gel kit that literally comes with everything you need to prep and apply a gel manicure at home. Each one of these kits comes with 6 different colors and the quality was great for me! Each manicure lasted me about two weeks before I noticed the gel lifting near my cuticles.
Tip: Because it hardens so fast, there is less room for error, so when applying the base and color coats, go slow until you get the hang of it.
Shop this gel manicure kit here >>
---
Best Artificial Nails for a DIY Manicure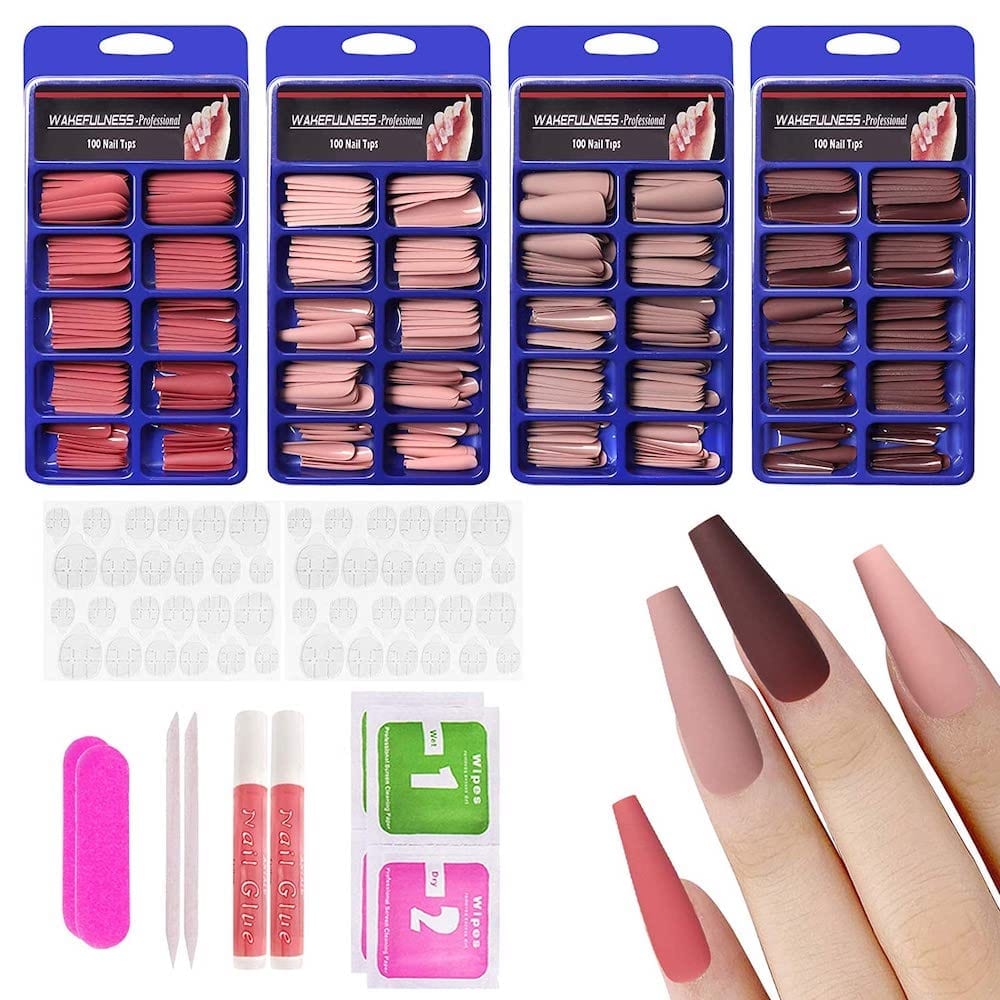 I recently started using these artificial glue-on nails and I am OBSESSED. I love how easy they are to apply and with the right glue (I recommend buying glue separately), they last me two weeks, even when I'm pretty tough on them. This also seemed to be the healthiest option for my nail, seeing as once they came off, my natural nail still seemed really strong!
Also, don't be intimidated by the length because they are super easy to cut down and shape as needed.
Tip: Make sure to prep your natural nails really well so that the artificial nails have a clean and even surface to sit on. Find a nail size for each nail before you starting glueing them on — do not use the sticky pads they provide. Glue the nails on one hand and then cut and shape before doing the next hand. After my nails are cleaned and prepped, the application and shaping process takes me no more than 10 minutes.
Shop these artificial nails here >>
Shop my favorite nail glue here >>
---
Best Nail Strips for a DIY Manicure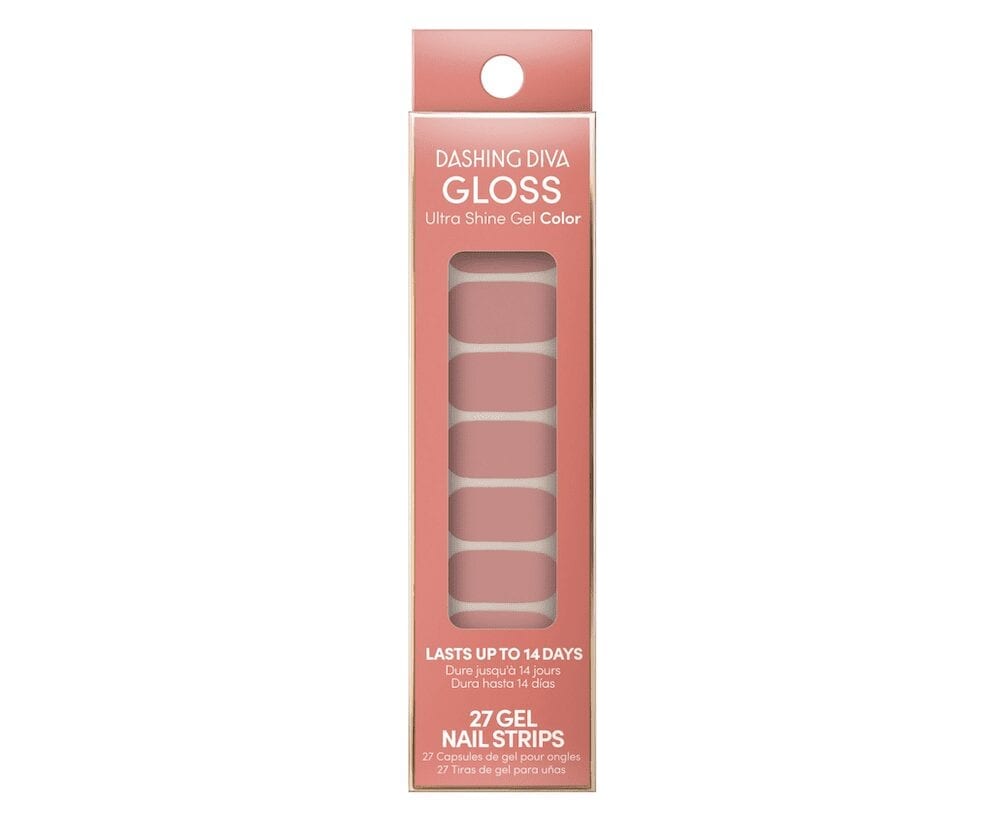 The Dashing Diva nail strips are some of the best in the game and come in a TON of colors and patterns. Made with real gel polish, they are chip-resistant and although they advertise that they last up to two weeks, mine usually last about 7 days. While stickers aren't my favorite, their ease and price-point is perfect if you're on-the-go.
Tip: Once the strips are applied, apply a top coat to really seal them in. If you have a gel top coat and UV lamp, you can use that to make the strips last even longer!
Shop all Dashing Diva nails here >>
---
Best Nail Lacquer for a DIY Manicure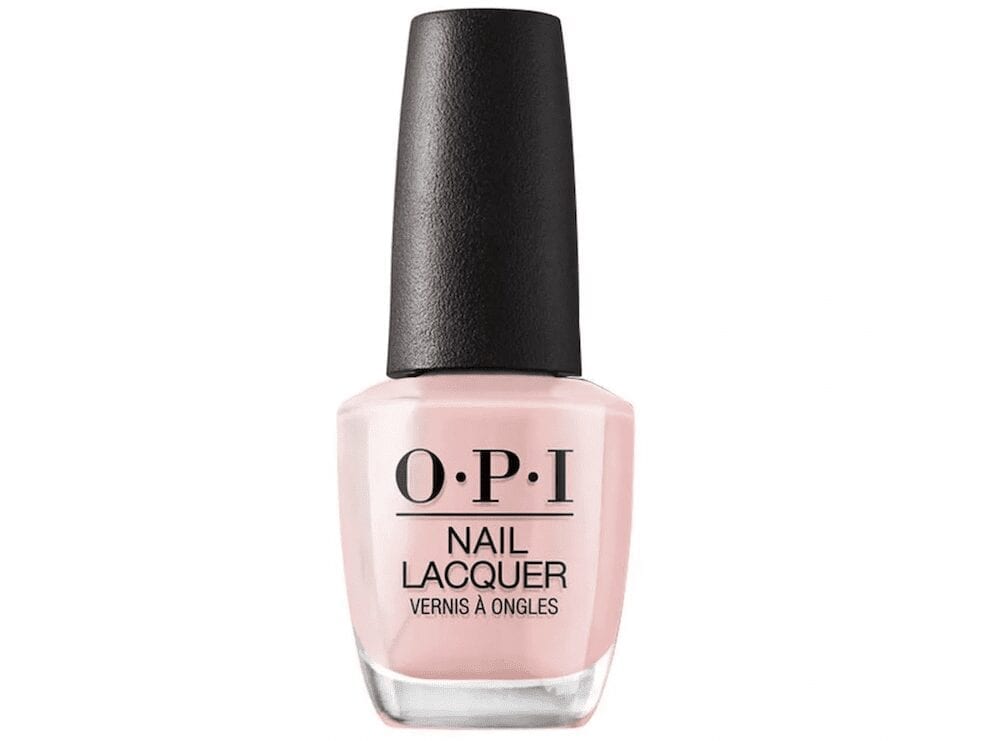 If traditional nail polish if your thing, OPI is the best of the best. They've earned a solid reputation for their long-lasting polish, easy-to-use application brush, and variety of colors! With the proper care, a classic lacquer manicure should last you about 7 days before chipping occurs.
They also offer a gel lacquer that is great if you are tough on your nails but don't expect it to give you the same gel quality as the gel system I listed above.
Tip: Using a base coat and a top coat is key for ensuring a long-lasting lacquer manicure at home. I suggest using OPI's formulas seeing as they are made to work with their lacquers.
Shop all OPI Nail Polishes here >>
Shop all OPI Gel Polishes here >>