Make Money When You Spend Money With These Safe & Easy Cash Back Apps
Are you looking for more ways to save money, but overwhelmed by the number of cash back apps that exist these days? I'm sharing my favorite methods on how to earn cashback on all your daily purchases. Ready to start saving!?
This post contains referral links, meaning I earn points when you sign up for the apps using my links/codes. But all opinions are my own and these are the apps I use on a weekly basis.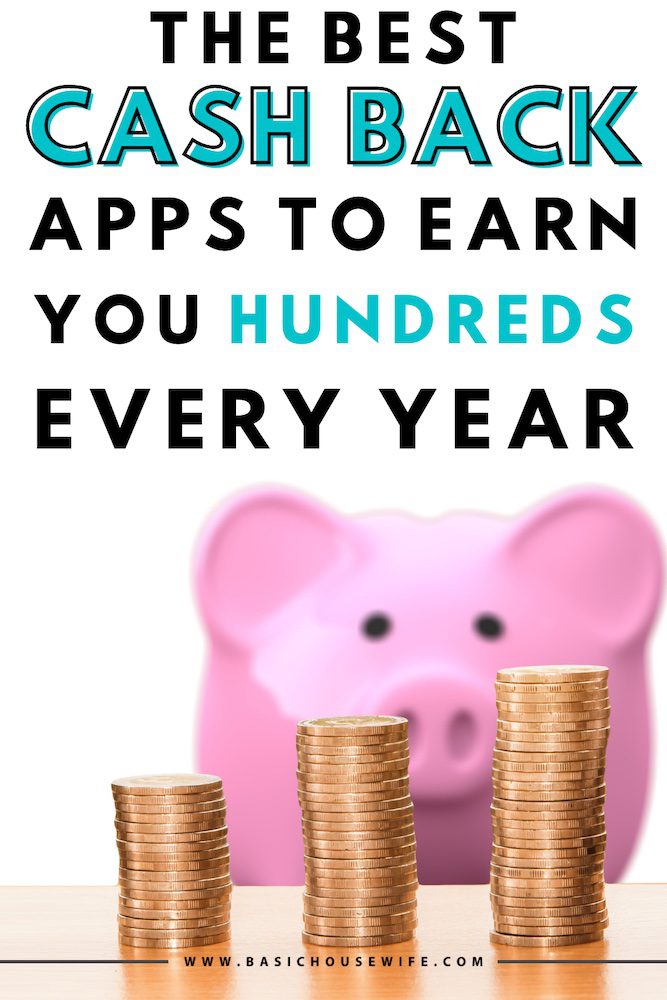 I'm a huge savings junkie. I'm always looking for the best deal and rarely ever buy anything that's expensive at full price.
Days like Black Friday and Prime Day are some of my most celebrated holidays of the year and had I been older at the time, I probably would have indulged in the sport of extreme couponing.
So when cash back apps started to take the world by storm, I was super intrigued, but also hesitant.
Because let's be honest — a lot of cash back apps and websites come off as super sketchy.
And I don't know about you, but I'm just not looking to get my information stolen, nor do I have the time to click through 6 screens and sit through a 60-second video every time I want a coupon code.
But over the years, I have found a handful of ways to earn cash back that I feel are safe and that I've had great success with.
Not to mention, they make earning cash SO dang easy.
4 Ways To Earn Cash Back
Since you're already spending money on daily expenses, why not earn cashback in the process? Here are the 4 ways I earn cashback that are easy to use and that will save you HUNDREDS each year.
1.

Fetch App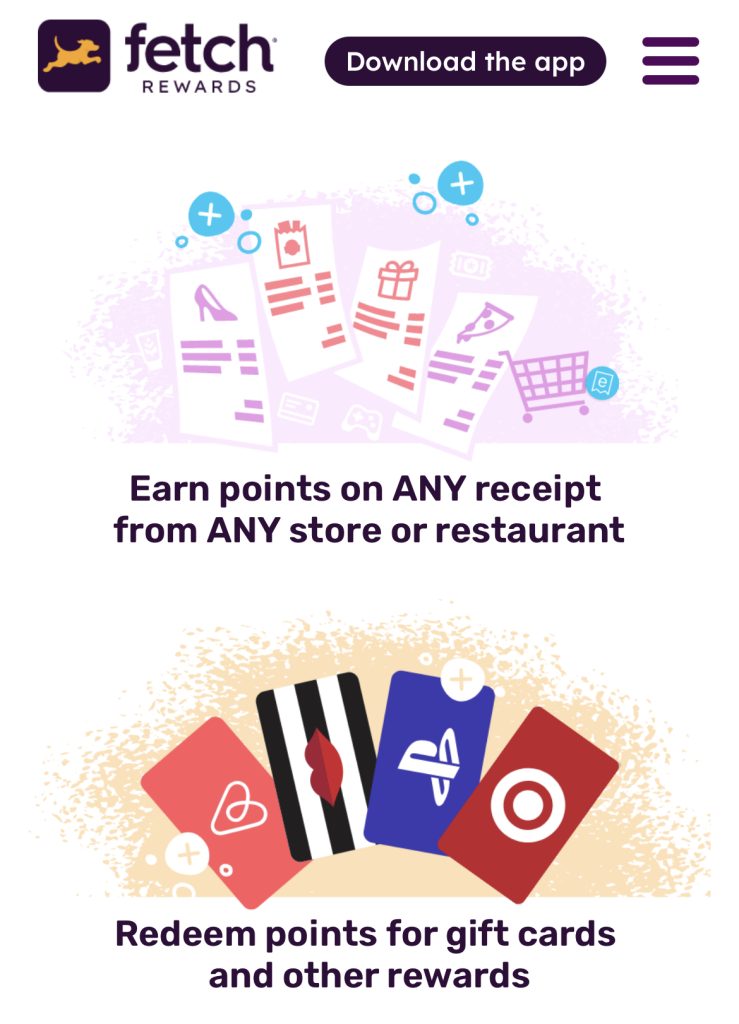 The Fetch app allows you to earn cashback on every single purchase and honestly, it's a bit addictive.
All you do is upload receipts (store, restaurant, gas station, etc.) and then each receipt is worth a certain number of points.
You can even link your email and Amazon accounts so every online purchase earns points as well.
Receipts will earn a minimum of 25 points, but I've had receipts worth up to 2,000 and you can earn even more depending on the items you purchase.
Accumulated points can be cashed out for gift cards to major retailers such as Amazon, Target, TJ Maxx, and thousands more!
Get 2,000 points ($2 USD) by using the link below
---
2.

GetUpside
The GetUpside app allows you to earn cashback on gas station and restaurant purchases.
The app shows you local deals and on average, I earn $.10-$.18 back on every gallon of gas and X-X on local restaurants.
Earned money goes into a balance, which can be paid out to your bank or cashed out for gift cards to major retailers.
(And yes, you can still upload your receipts into Fetch to get EXTRA cashback!)
Get an extra $.15/gallon cash back by using the link below
---
3.

Rakuten
Rakuten allows you to earn cashback while shopping at over 2,500 online retailers.
You can shop directly through Rakuten or use its Chrome extension that tells you the cashback percentage of the online retailer you are browsing and prompts you to apply it to your purchase.
It makes getting cash back SO easy and the cashback percentages range anywhere from 1-10%
Earned money goes into a balance, which can be paid out via check or PayPal.
Get a $30 bonus* by using the link below
---
4.

Credit Card
This one is kind of cheating because technically it's not a cash back app, but if you aren't using a credit card that earns you points or miles, you need to get one!
I use my credit card for almost all of my purchases so that I can earn money back. (I'm already spending the money so why not earn some in the process?)
I use the Capital One Venture card and it earns me 1.25 miles per dollar on all purchases and 5 miles per dollar on hotels and rental cars.
Earned miles can be used to cover travel expenses or paid out via cash, gift cards, PayPal, or Amazon.
Check out the Capital One Venture card here >>