11 Cute Shackets on Amazon for Under $50
Looking for the best fall shackets on Amazon? I found the most highly rated options that are not only super cute, but affordable as well! Check out these cute shackets for women below!
*This article contains affiliate links, meaning we earn a small commission when you purchase through our links, but all support is greatly appreciated!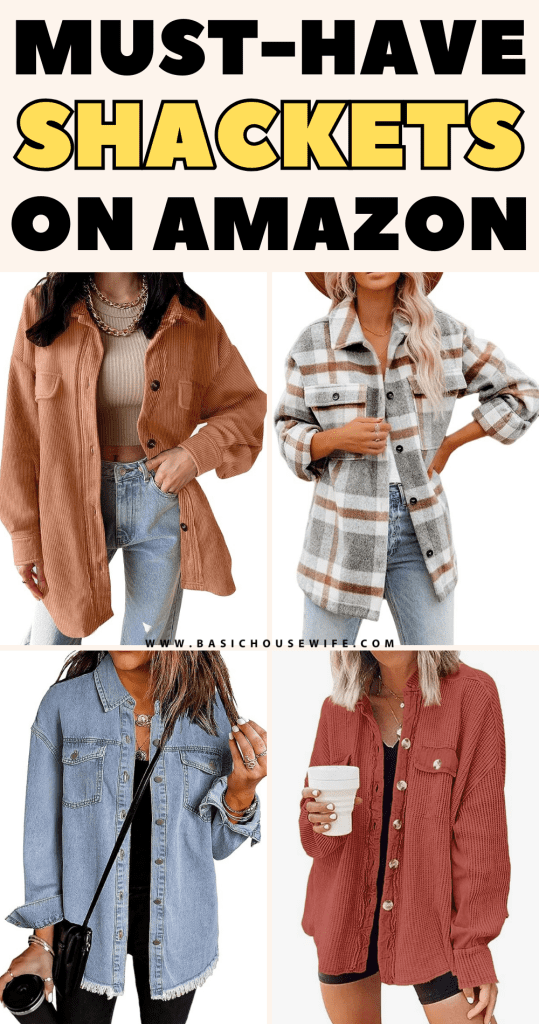 Who says you need to break the bank to be trendy? If you're looking to update your fall wardrobe with some super cute layering pieces, shackets are the way to go!
Not sure what a shacket is? Shacket's are a hybrid between a shirt and jacket. They really gained popularity over the last couple years and now they are cropping up all over the place!
I scoured Amazon to find the best and most highly-rated women's shackets on Amazon so you don't have to!
Ready to get shopping? Check out these must-have shackets for fall!
---
Women's Corduroy Shacket
According to reviews, this corduroy jacket is a must-have for fall and is also tall-girl-approved for arm-length! Available in sizes S-XXL.
---
Oversized Flannel Shacket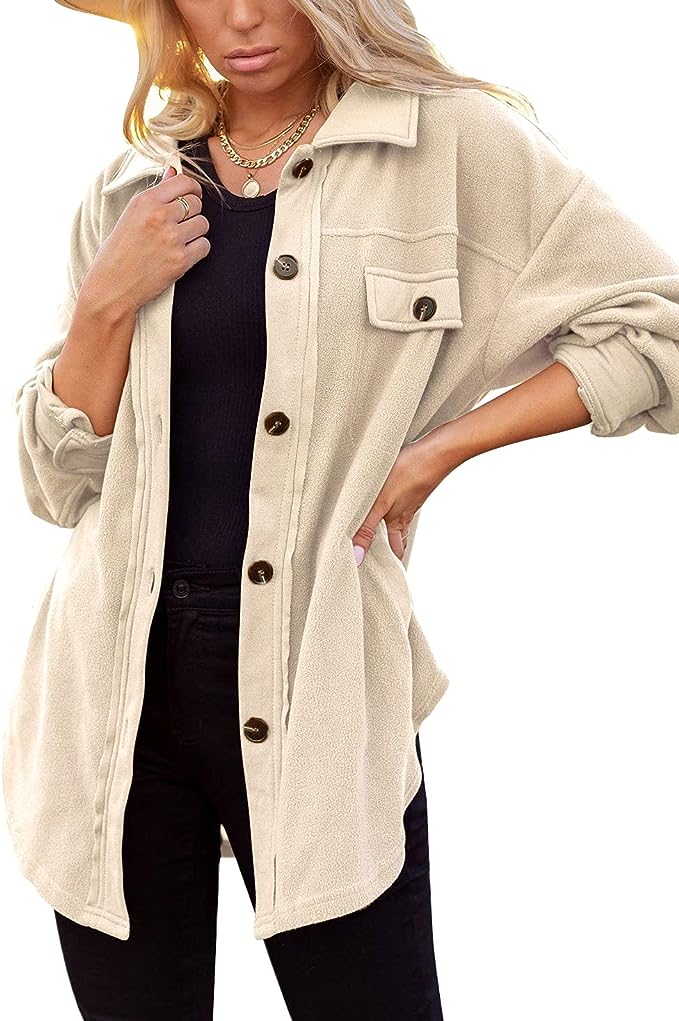 Available in a handful of chic colors that are perfect for fall, this flannel shacket is a must-have! Available in sizes S-XXL.
---
Casual Plaid Shacket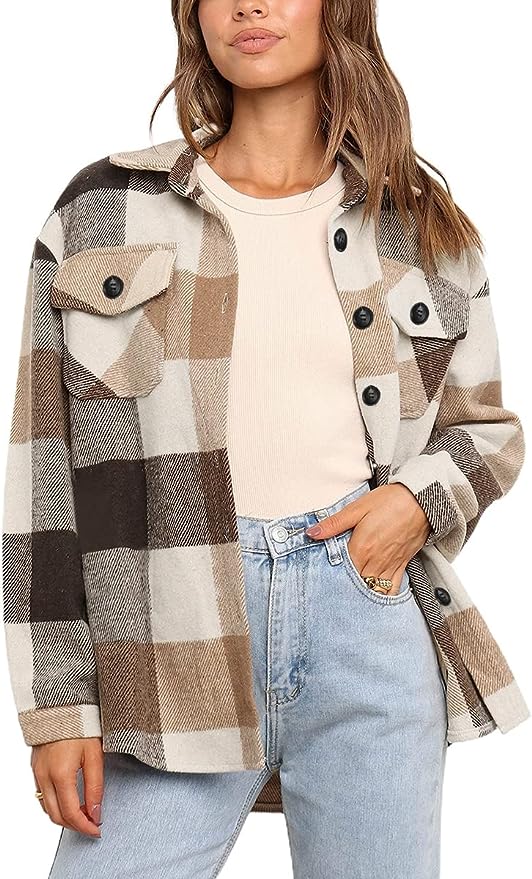 With tons of color options and great customer reviews, you won't want to pass up on this super trendy plaid shacket. Available in sizes XS-XXL.
---
Long Flannel Plaid Shacket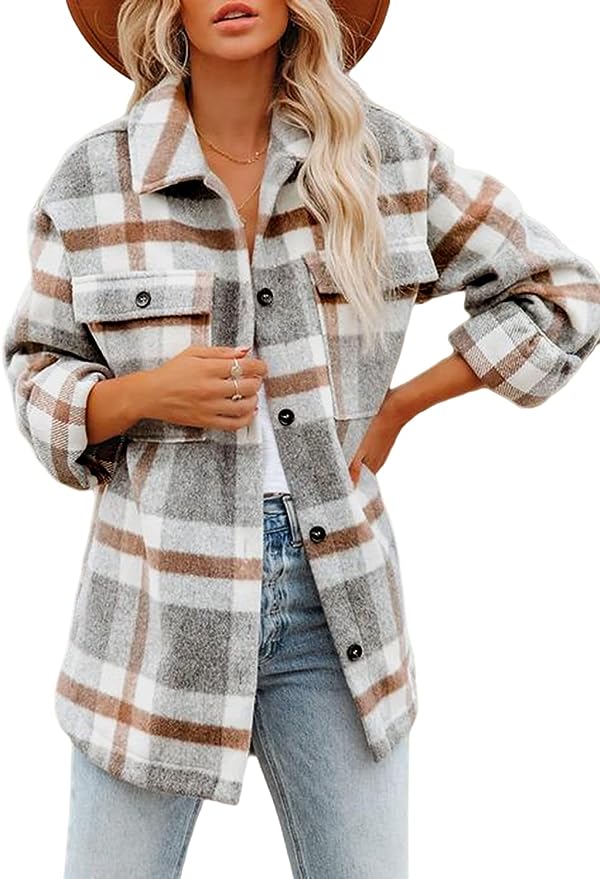 Customers are raving about this adorable flannel shacket. Based on reviews, order up for an oversized fit. Available in sizes S-XXL.
---
Corduroy Shacket
This corduroy shacket comes in some stunning seasonal colors and is the perfect lightweight layer for fall. Available in sizes S-XXL.
---
Denim Shacket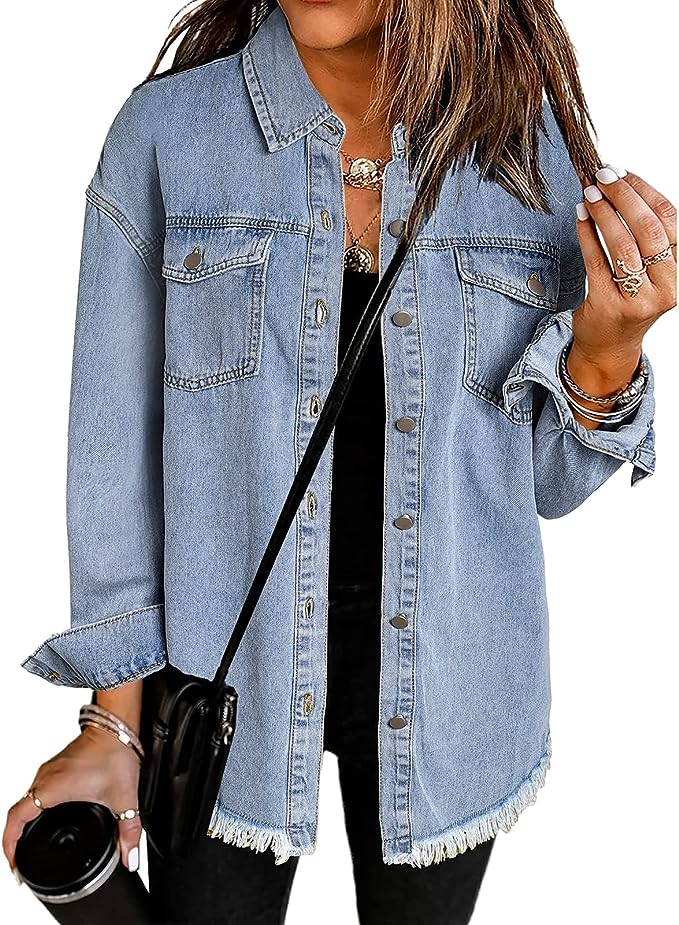 Pair it with a crop top, an oversized tee, cute booties or sneakers — this denim shacket is a fall wardrobe staple! Available in sizes XS-3XL.
---
Waffle Knit Shacket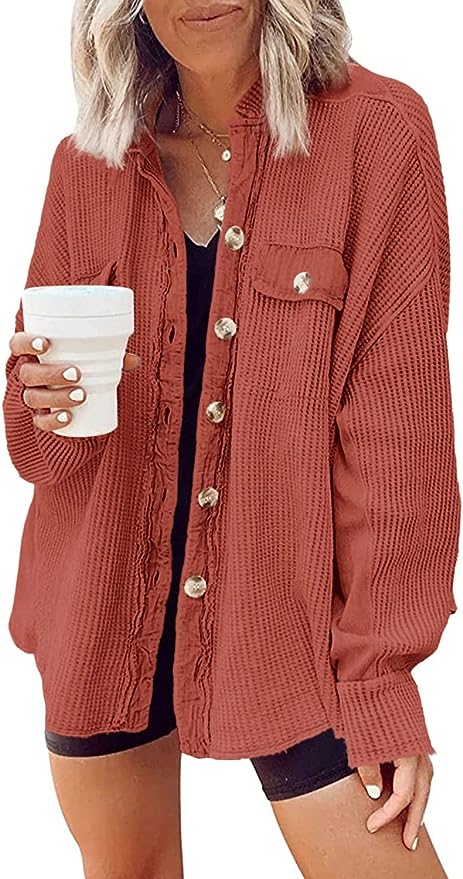 This waffle knit shacket is a Free People dupe and I have been seeing IG influencers recommend this one left and right. Definitely a must-buy for fall! Available in sizes S-XL.
---
Retro Corduroy Shacket
A fun take on a classic corduroy shacket, this vintage shacket style will be the perfect layering peice! Available in XS-XL.
---
Oversized Corduroy Shacket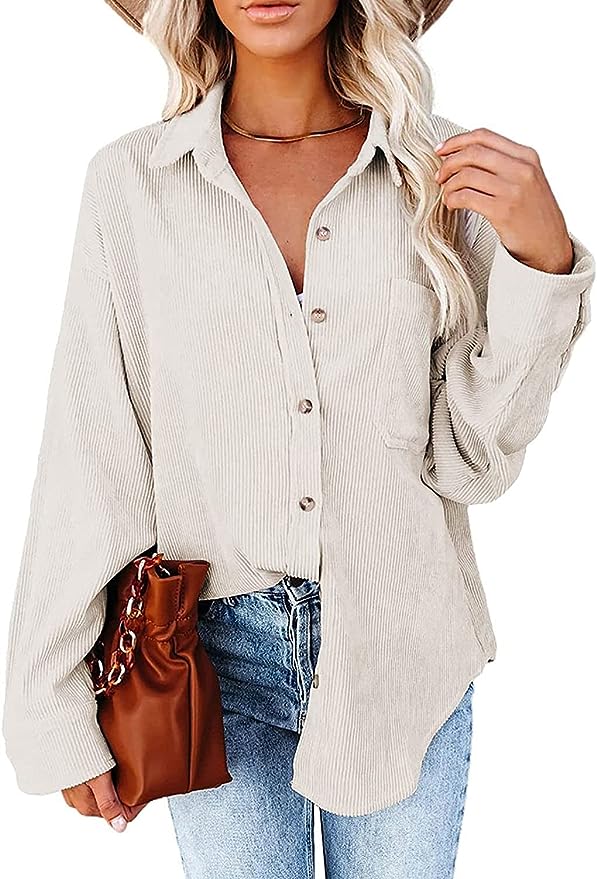 Available in tons of colors, this oversized corduroy shacket is the perfect layering piece for your fall wardrobe! Available in sizes S-XXL.
---
Cropped Shacket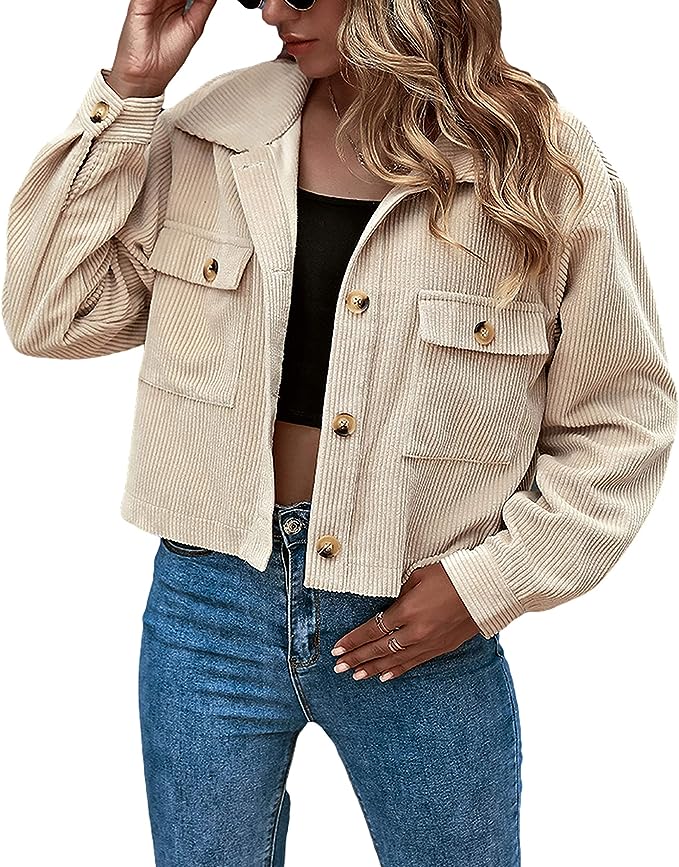 If you're looking for something a little different from the classic, long oversized shacket, this cropped shacket is a must! Available in sizes XS-XL.
---
Casual Waffle Knit Shacket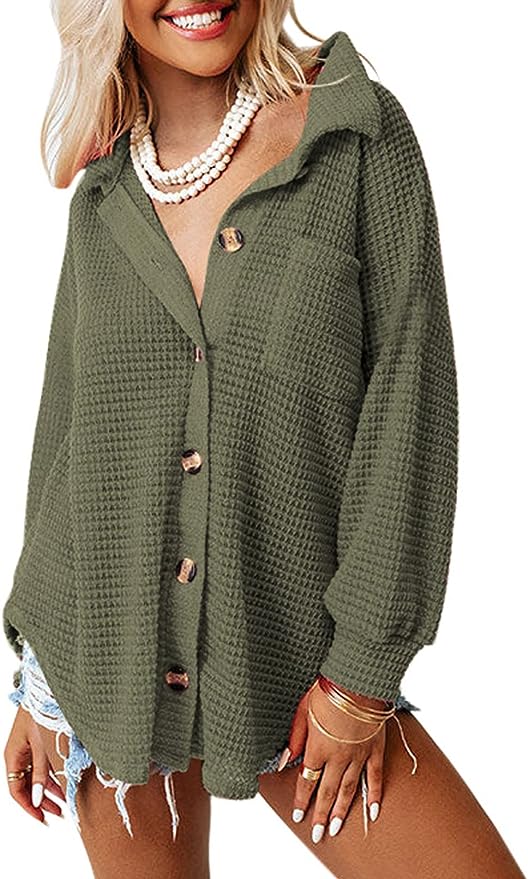 I'm obsessed with the slouchy, oversized look of this waffle knit shacket. In comes in a gorgeous variety of colors and in sizes S-XXL.
---