Must-Have Target Christmas Decor To Get You In The Holiday Spirit
Where are your favorite places to shop for the holiday season? Target Christmas decor ALWAYS lifts my spirits and their collections just get better and better every year!
I spent some time going through Target's Christmas decor for 2020, and you guys! You don't want to pass on these items.
Not only is their 2020 collection of Christmas decor super cute, but it's also super affordable! In fact, the majority of the items featured below are $5-20!
*This blog contains affiliate links, meaning I earn a small commissions when you purchase through my links. All support is greatly appreciated!
Target Christmas Decor by Style
If you're looking for some inspiration for your holiday decor, you've come to the right place! I've created shoppable mood boards depending on your preferred decorating style!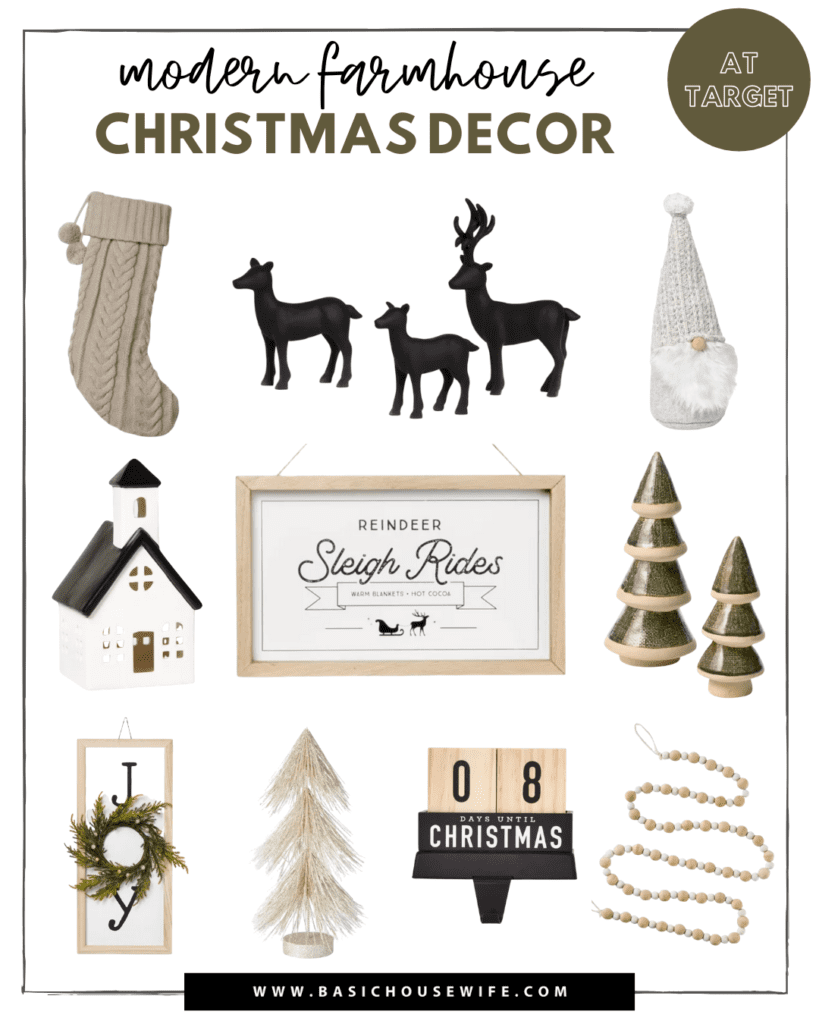 Although I wouldn't consider my own house a "farmhouse", this modern farmhouse Christmas decor is totally my style! I love the neutral tones, wood accents, and the slight pops of color. If you are looking for neutral Christmas decor or minimalist holiday decor, this is your perfect collection!
Shop The Farmhouse Christmas Decor Here:

---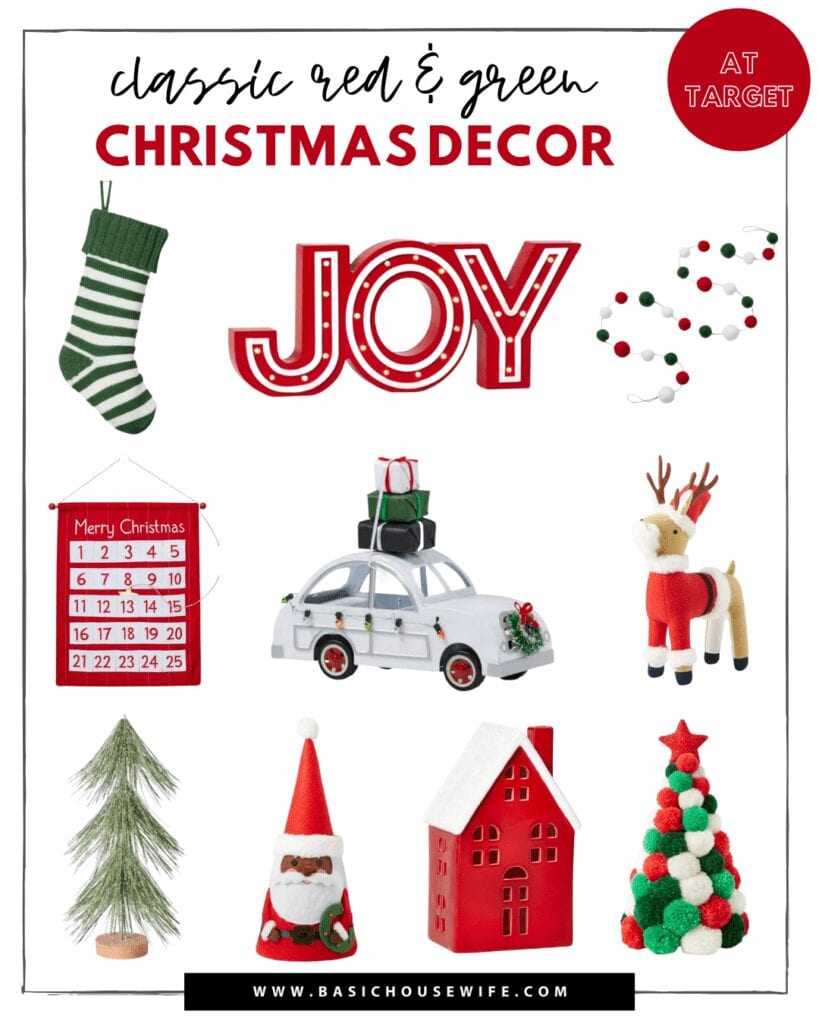 You can never go wrong with the classic red and green Christmas decor. Something about it just always put me in the holiday spirit and I love how festive it feels! If you are looking for more traditional holiday decor or classic Christmas decor, this collection is for you!
Shop The Red & Green Christmas Decor Here:

---
I seriously LOVE how cheery this palette makes me feel. This colorful Christmas decor screams fun and will put you in a good mood anytime you walk into your home. If you're looking for pink Christmas decor or fun holiday decor, this collection is totally for you.
Shop The Colorful Christmas Decor Here:

---
Another classic color palette, silver and gold Christmas decor never gets old. It's so sleek and chic and looks AMAZING paired with white string lights! If you're looking for minimalist Christmas decor or glamorous holiday decor, this collection is meant for you.
Shop The Silver & Gold Christmas Decor Here:

---
What's Your Holiday Decor Style?
Do you vibe with modern farmhouse? Classic red and green? Something totally different than what's listed above? Leave a comment below and let me know what your holiday decor style is!