Easy & Casual Thanksgiving Outfit Ideas for 2020
Looking for some quick and easy inspiration for Thanksgiving outfit ideas?
I don't know about you, but my family's Thanksgiving tends to be pretty casual, but even so, it's an opportunity to put on a cute casual fall outfit and eat loads of food with the family.
If you're looking for some cute, but casual thanksgiving outfit ideas, check out the inspo boards below!
All items are available to shop below each image for your reference!
7 Thanksgiving Outfit Ideas Using Staple Pieces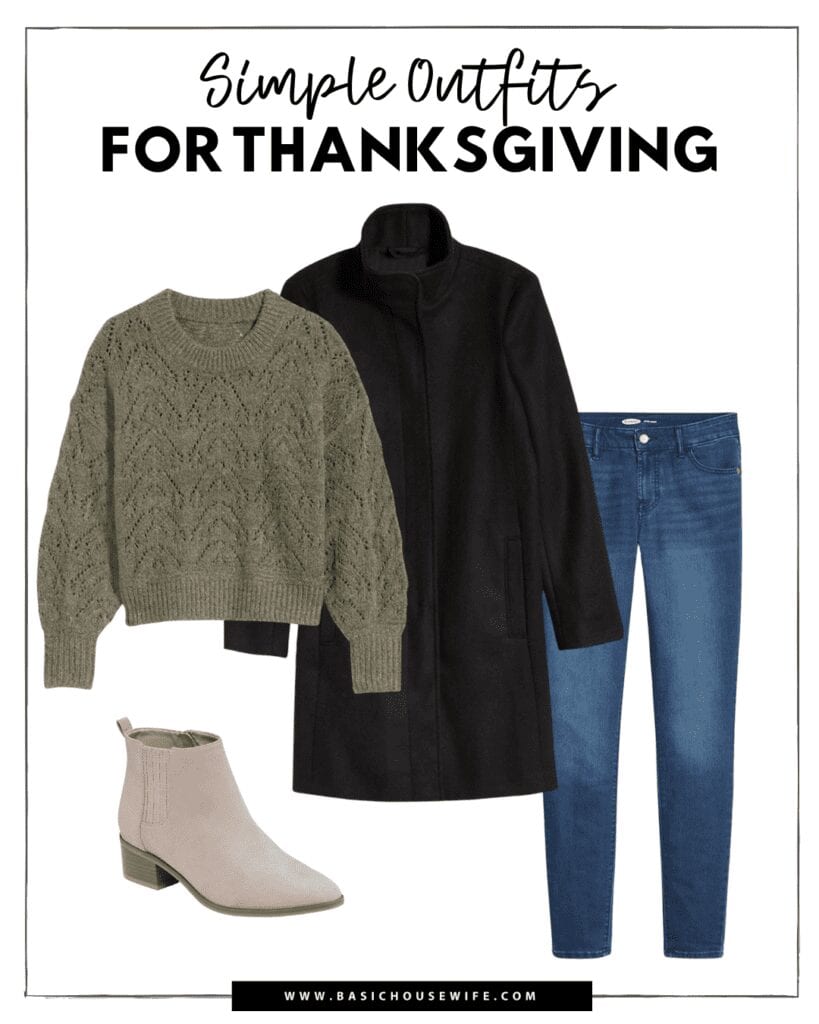 Pair a casual sweater with a long coat, jeans, and some short booties for a casual, but super cute look! You'll feel comfy, but look put-together, which is a Thanksgiving win in my book!

---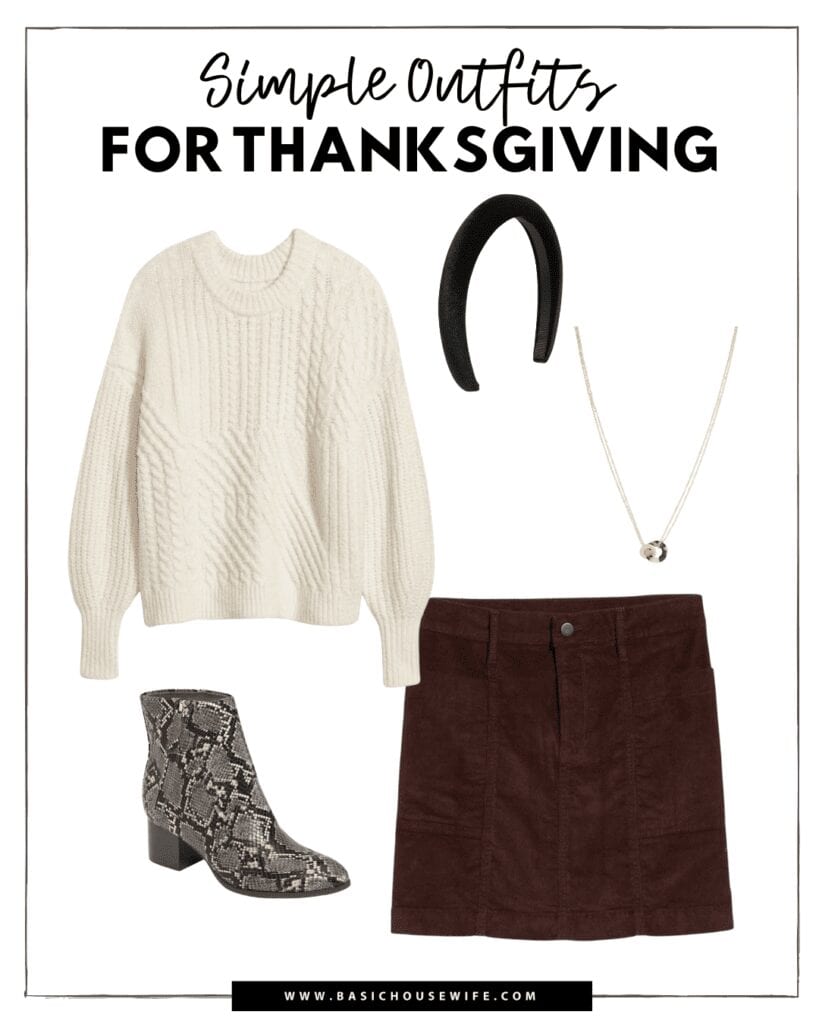 Pair a cute corduroy skirt with a knit sweater, french tuck that bad boy, and pair it with some cute accessories to match! You'll be comfy and stylish all day long.

---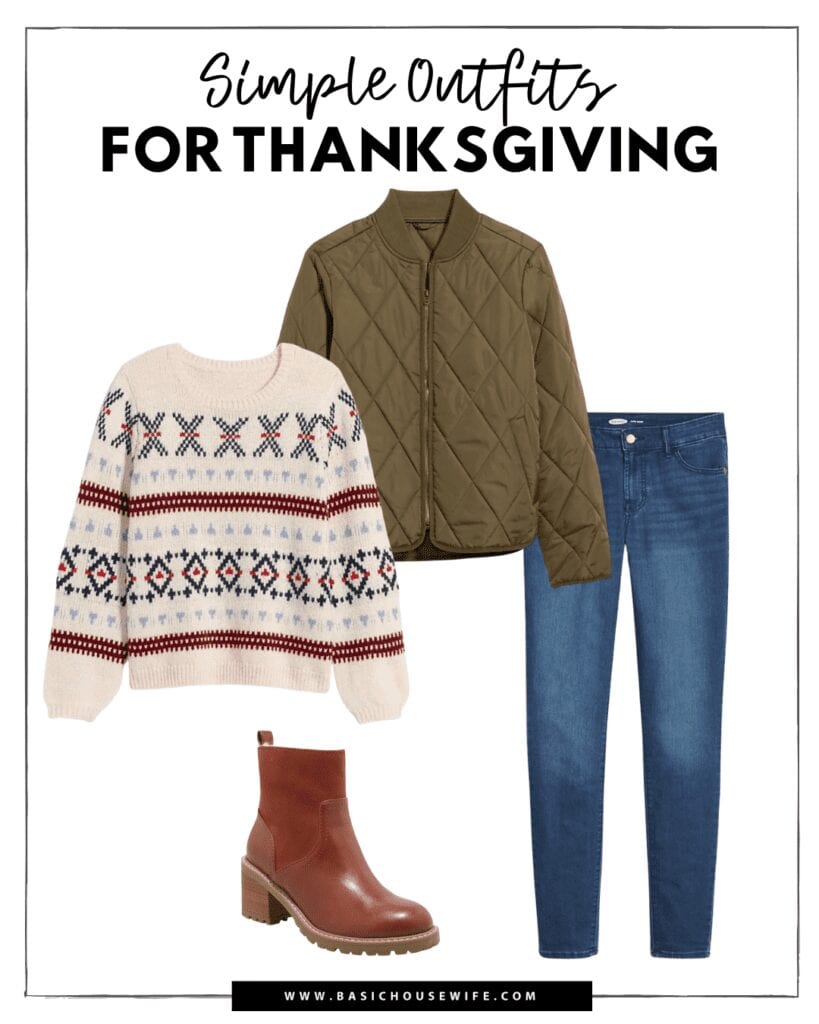 If you're looking for a super comfy thanksgiving outfit idea, pair a sweater with a quilted jacket and jeans. Throw on some booties and you've got yourself the perfect casual fall outfit!

---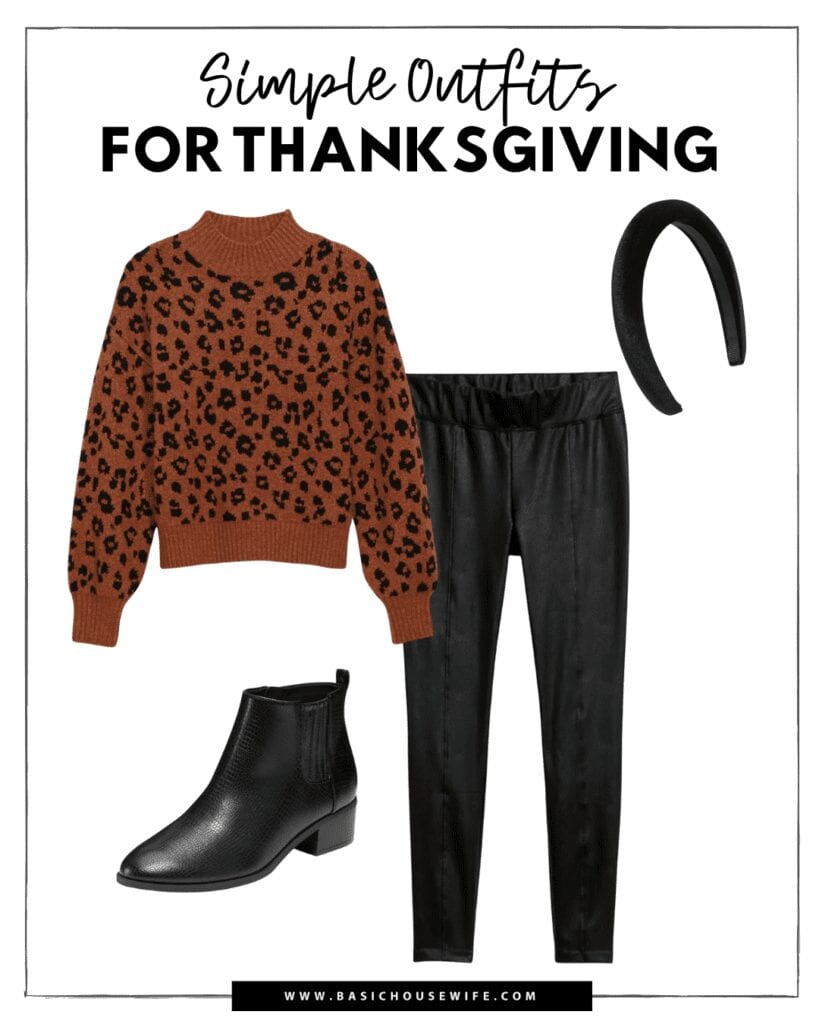 Get a little sassy this Thanksgiving with a printed sweater and some faux leather leggings. Plus, you'll look super stylish, but have plenty of stretchy room for that food baby we all know is coming.

---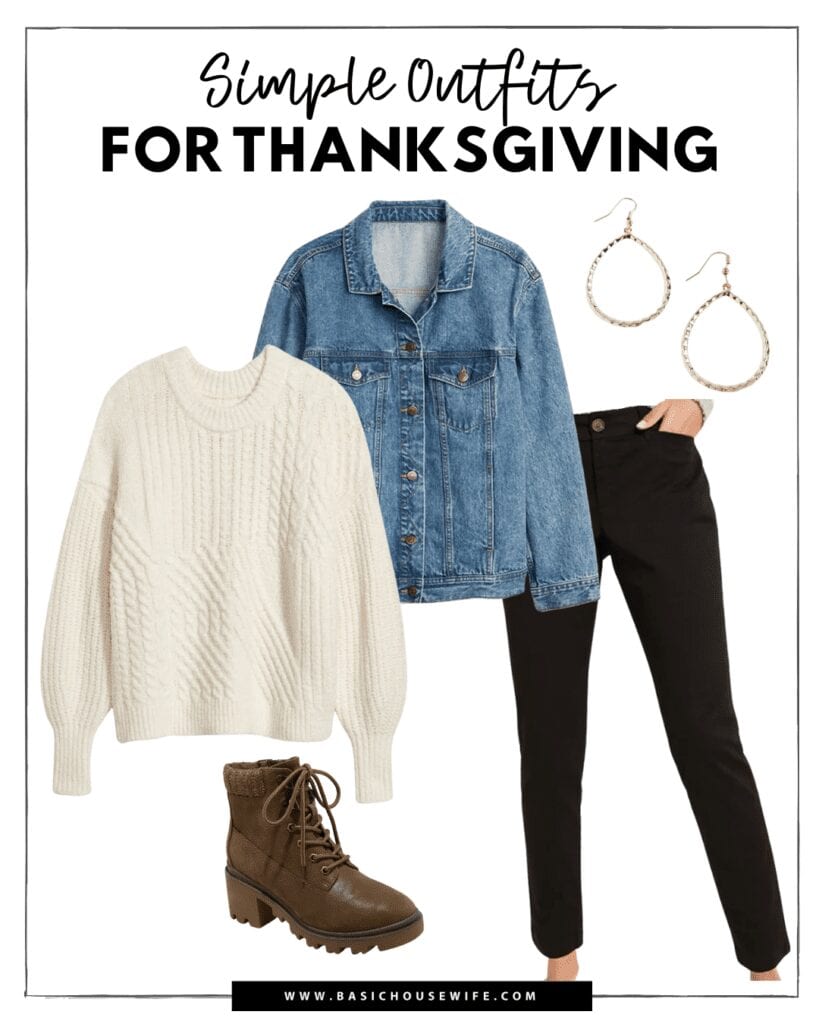 Cute, casual, and comfy. Layer an oversized jean jacket on top of a knit sweater and some black jeans or chinos. Throw on some boots and accessories and you've got yourself a comfy fall look!

---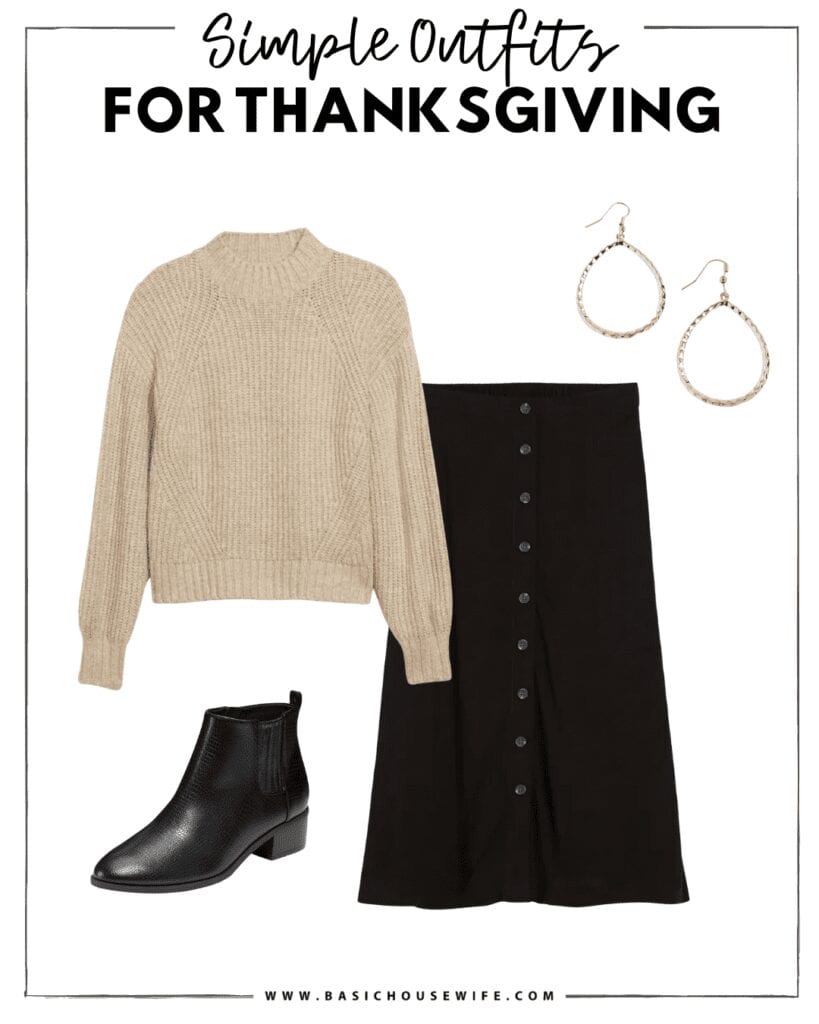 Midi skirts are all the rage. Grab your favorite knit sweater, tuck it into a midi skirt, throw on some booties and accessories, and get ready to feast away.

---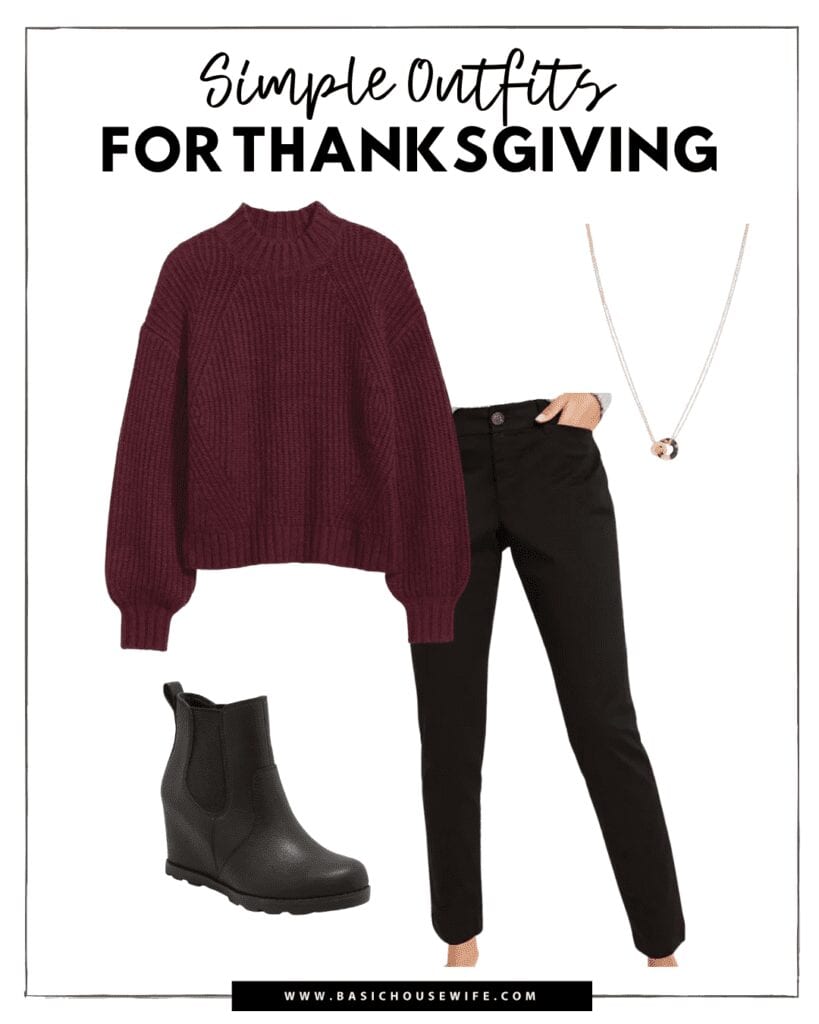 Another casual thanksgiving outfit idea, this balloon-sleeved sweater and chinos make for a put-together yet comfy look!

---