TheraBox Review: Everything You Need to Know About The Self Care Subscription Box
Have you been looking for the perfect self-care subscription box!? Check out my full TheraBox review to learn everything you need to know from costs, memberships, what to expect in a box, and more! *Updated April 2023 to include the most up-to-date information*
This article contains affiliate links meaning I earn a small commission when you purchase through them, but all opinions are my own, and products were purchased, in full, by me. I am not affiliated with or work for TheraBox or CrateJoy.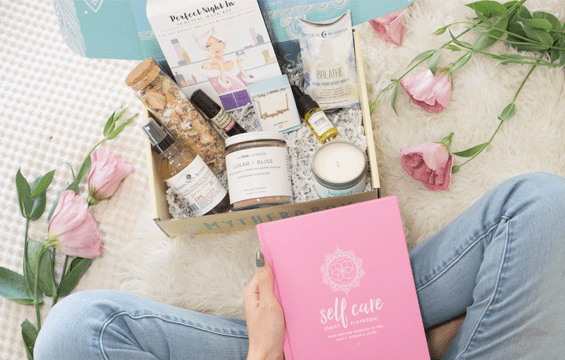 What is TheraBox?
TheraBox is a self care subscription box that delivers joy-boosting activities & thoughtful self-care products every month. Boxes are curated by therapists and include $120+ worth of goodies (with the average box being valued at $200+!)
---
How does Therabox work?
As a monthly subscription box, you will receive a new TheraBox every single month. Boxes are shipped between the 24-29th of each month.
Memberships renew automatically, but you can cancel anytime before your renewal date.
---
How Much Does TheraBox Cost?
Each TheraBox is $39.99/month, but if you pre-pay for a membership, boxes are as low as $35/month.
Here are the different memberships available:
Month-to-Month: $39.99/box & renews for $39.99 every month
3-Month Prepay: $38/box & renews every 3 months
6-Month Prepay: $36/box & renews every 6 months
12-Month Prepay: $35/box & renews every 12 months
Regardless of the membership that you choose, you're getting great value for the products you receive!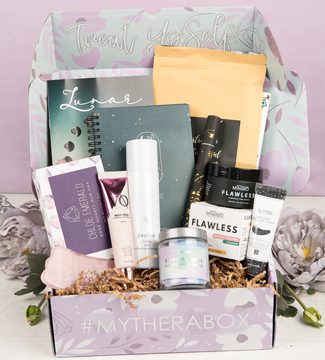 ---
What's Inside TheraBox?
Each monthly TheraBox includes 8 full-sized, therapist curated products to help inspire self-love and relaxation.
As a self care subscription box, you can expect things like journals, essential oils, aromatherapy, clean beauty skincare, bath & body care products, and other inspirational goodies.
All products are organic, natural, artisan, and/or holistic.
You can check out a full unboxing of my latest Therabox below.
---
TheraBox Review: Is TheraBox Worth It?
As a huge mental health advocate, I had been wanting to try TheraBox for months before finally taking the plunge. And I have to say, this self care subscription box didn't disappoint.
The quality of items seems great and the retail values are quite impressive considering what you actually pay per box.
The products also are great for gifting if you receive things you don't personally love.
I will say, that if you already get FabFitFun, the type of products and quality of products are very similar. The biggest difference is that TheraBox doesn't have any type of personalization to the boxes.
The fact that there is no personalization/customization is probably the biggest downfall of TheraBox. Everyone gets the same items every month, which for a smaller subscription box company, is to be expected!
Overall, I really enjoy TheraBox. The price is right, the product quality seems great, and while I don't see myself committing to a long-term membership, I would totally gift a box to someone and/or just get on a quarterly basis.