7 Life-Changing Blogging Tools That I Can't Live Without
As a full-time blogger, having a set of essential blogging tools is critical my success and productivity. Check out my list of the 7 best blogging tools that I use on a daily basis and wouldn't be able to work without.
This article contains affiliate links, meaning I earn a small commission when you purchase through links. However, all opinions are my own and I greatly appreciate your support.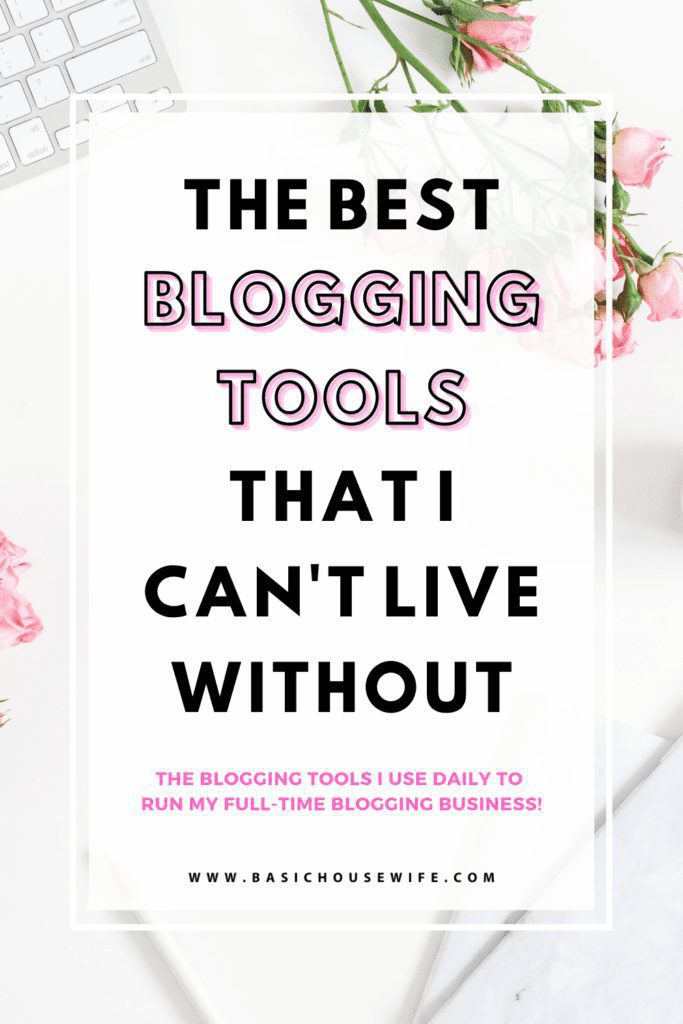 After 8 years of working in content marketing for small businesses, I have used my fair share of blogging tools and resources. So when it was time to start my own blog, I knew exactly the tools that I wanted to use…and the ones I didn't.
In 2020 I was fortunate enough to go full-time with my blog. Yep, that's right! Basic Housewife is a full-ass business.
And a big part of that success is contributed to some of the amazing blogging tools that I use that help with design, scheduling, productivity, and more!
Seriously, I cannot imagine my life without these apps and tools.
So whether you're looking for blogging tools for beginners or are an advanced blogger looking to change things up, check out the 7 must-have tools for bloggers that I use daily and you should too!
My Must-Have Favorite Blogging Tools
While there are dozens of apps, programs, and sites that I think are blogging essentials, these are the 7 that I use daily and seriously could not live without.
WordPress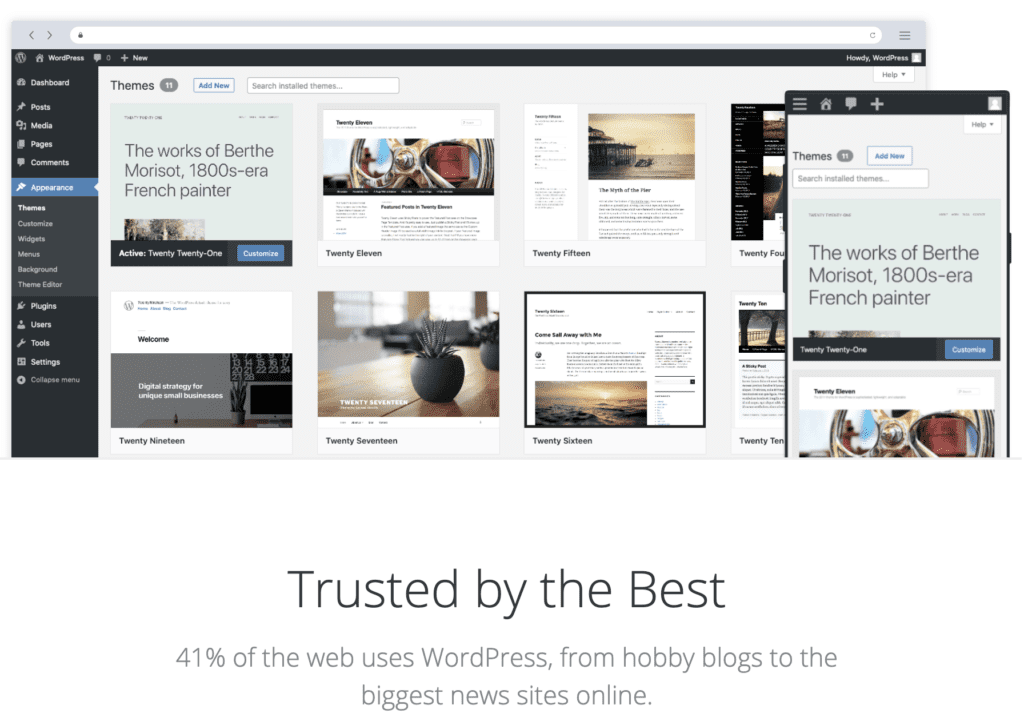 What It Is: Blogging Platform
What It Costs: Free
I've used most of the popular blogging platforms over the years and I can honestly say that if you want to be a serious blogger, WordPress.org is the only route to go. Sure, you can build a great blog on other platforms, but I can personally testify to the fact that my site saw a major traffic jump when I transitioned to WordPress.org.
I love WordPress.org because it's easy-to-use, has a plethora of plugins to customize your site, has tons of online support articles and tutorials, and it being self-hosted gives me so much more flexibility.
Now, if you're going to use a blogging platform like WordPress.org, you'll need to invest in web hosting. I use Bluehost and I 100% recommend it as a hosting tool for new bloggers.
---
Bluehost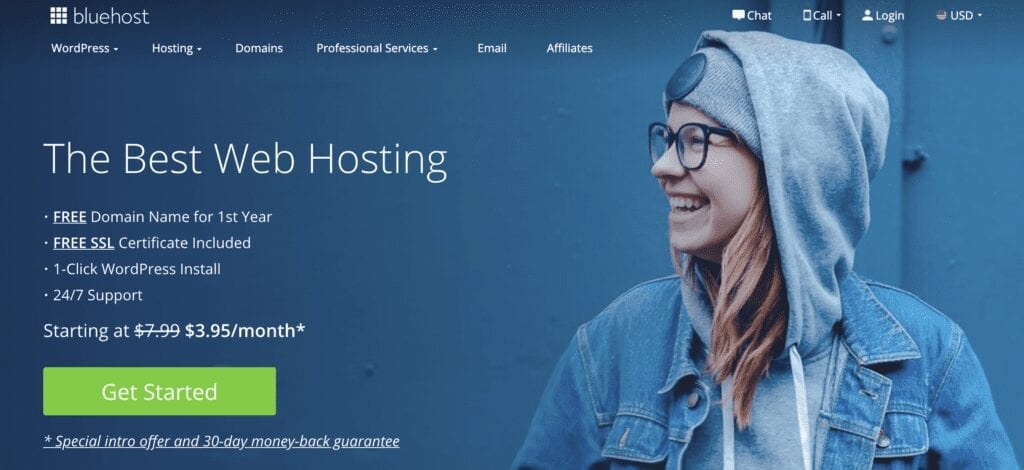 What It Is: Blogging Host
What It Costs: Plans start at $3.95/month
Bluehost is a hosting company that stores your site and makes it available to the public. Although the set-up can be more technical, choosing a self-hosted option gives you way more freedom with the customization of your blog and will allow you more monetizing options down the road. Win-win.
Bluehost is a great blogging platform for beginners as it's super affordable, they have 24/7 support, it's compatible with WordPress.org, you get a free domain when you set-up, and it's overall just super user-friendly!
---
Canva Pro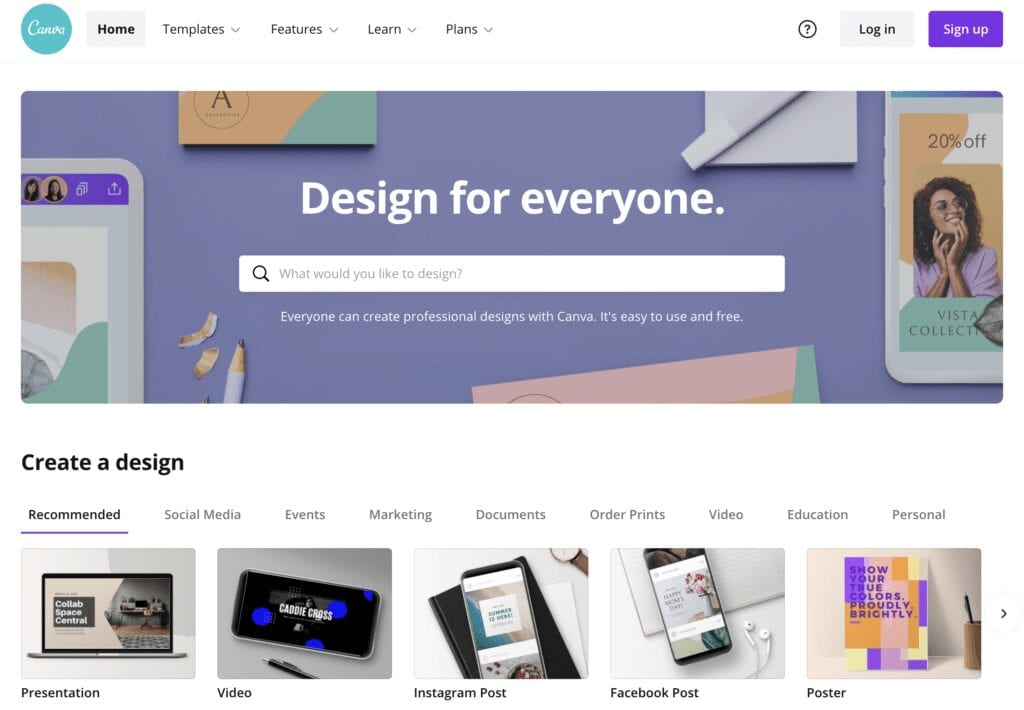 What It Is: Design Software
What It Costs: Free or $9.99/month for Canva Pro
Canva is by far the best online graphic design software that I've used and whether you have zero graphic design experience or consider yourself a creative connoisseur, Canva is perfect for ALL skill levels.
I use Canva to make social graphics, blog graphics, media kits, and so much more. While there is a free version, I personally use Canva Pro and find the $9.99/month fee to be extremely worth it.
Here are some of the benefits of Canva Pro:
Create a brand kit with colors, fonts, and logos — makes creating graphics super fast!
Get access to 75+ stock photos, videos, audios, and graphics so you don't have to pay for an additional stock photo subscription
Create and save templates — great for creating blog images or pins!
schedule content directly onto platforms like Pinterest and Instagram
---
Tailwind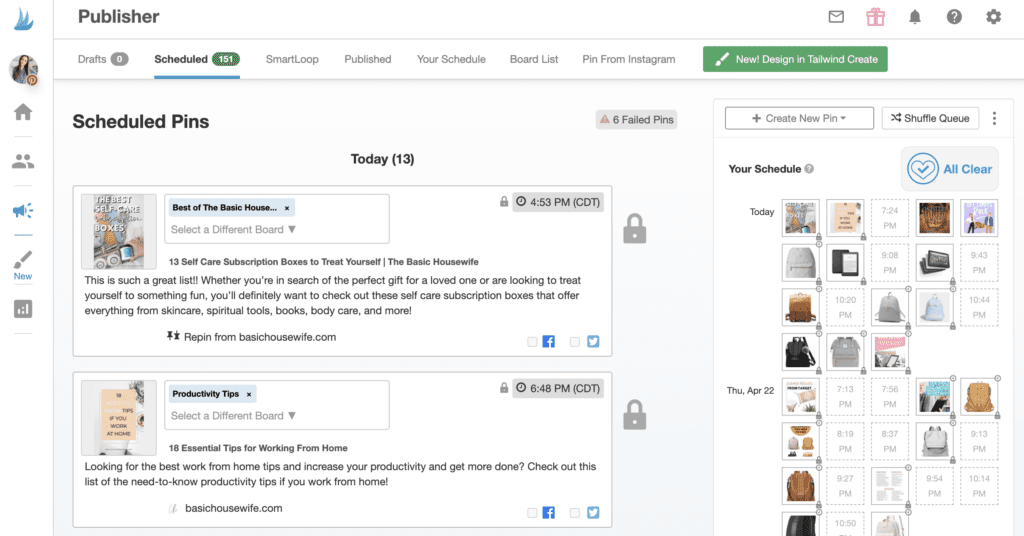 What It Is: Scheduling Tool
What It Costs: Free or starting at $9.99/month
Tailwind is one of my holy grail blogging tools that has not only saved me endless hours of time, but has helped increase my social traffic. Tailwind is a social media scheduling tool that works with Pinterest and Instagram and allows you to create and schedule social content with ease!
The Pinterest scheduling feature is my absolute favorite and allows me to schedule a week's worth of pins in a matter of minutes. It also provides fantastic insights that you won't get from Pinterest Analytics.
Most recently, Tailwind added a Create feature that allows you to design pins faster than ever. In one click, Tailwind Create transforms your photos into dozens of personalized Pin designs so all you have to do is select and tweak your favorites!
While there is a free version, I 100% think it's worth it to at least get the Pro version for $9.99/month (billed annually). The free version really limits you to how many pins you can schedule and create per month, which can also limit your Pinterest success.
---
Pinterest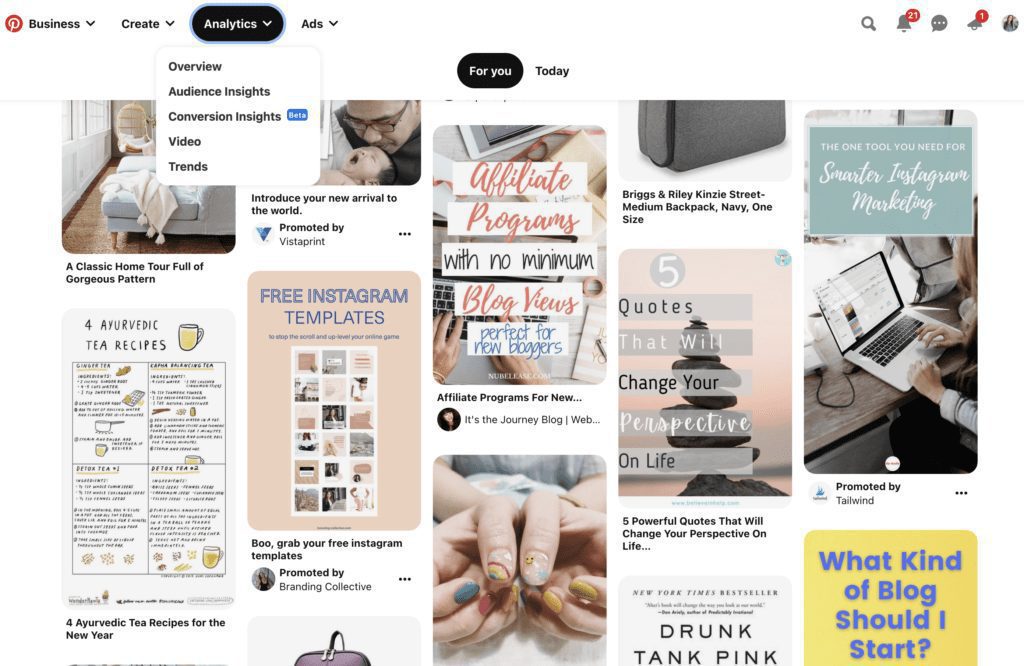 What It Is: Social Platform
What It Costs: Free
If you aren't already utilizing Pinterest as a blogger, you are missing out on a HUGE traffic opportunity. Pinterest is a visual search engine that is used by 459 million people every month to find ideas, information, and more!
Pinterest offers free Business accounts that will give you insights into how your pins perform, how much traffic they are sending to your site, upcoming search trends, and so much more!
Considering it's a completely free feature, it's something you should not be skimping on because it could be a huge traffic driver for your content!
---
Trello

What It Is: Project Management Tool
What It Costs: Free
Trello is a project management tool that basically allows you to create massive to-do lists and is how I manage my weekly tasks. Whether you're a solopreneur or have a team, it will have a huge impact on your organization and productivity!
Trello allows you to create different boards that are made up of lists and within those lists, you add cards. Think of cards as your to-do's. On each card, you can write notes, create checklists, assign deadlines, leave comments, tag other people, etc.
You can use Trello boards for anything and everything you want. Personally, I have boards set up for my yearly goals, weekly to-do lists, my content calendar, and so much more.
---
Keywords Everywhere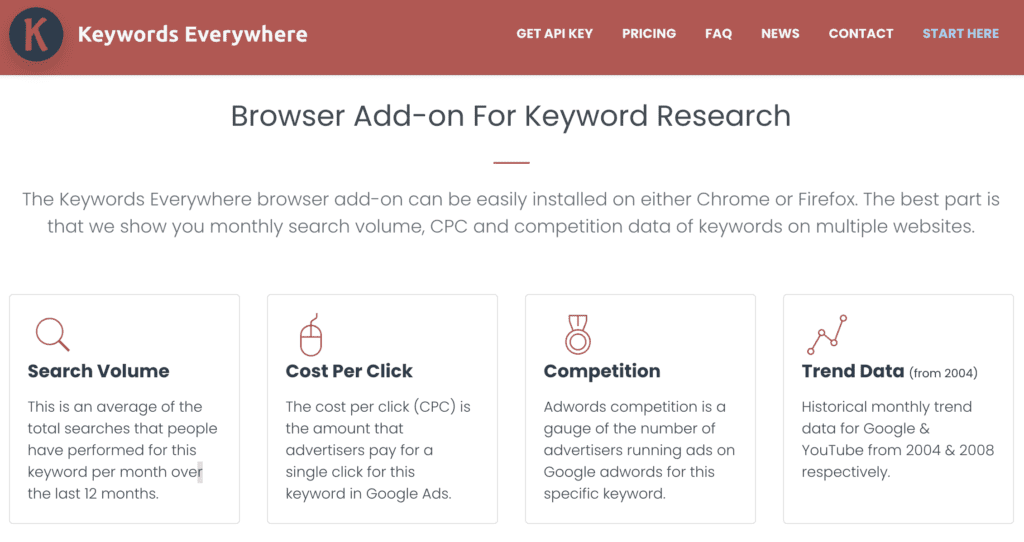 What It Is: SEO Tool
What It Costs: $10 for 100,000 credits. Pay as you go program.
Working in content marketing, it was ingrained in me to use the Google Keywords tool, which worked fine for many years. But when I found Keywords Everywhere,I realized how limited it was and my SEO game was forever changed.
Keywords Everywhere is an SEO browser extension that gives you super-specific keyword data on monthly search volume that you can't get through Google Keywords and will ultimately save you a ton of time!
Keywords Everywhere works on a credit system so the cheapest package you can buy is 100,000 credits for $10. 1 credit = 1 keyword. So for instance, I bought 100,000 credits 6 months ago and am down to 20,000, so I expect to spend about $20 a year for this software. With the data it provides, it's WELL worth the cost.
Check out Keywords Everywhere here >>