25+ Work From Home Essentials to Boost Your Productivity
Creating a productive environment with all of your work from home essentials is key to your success.
In fact, being productive not only impacts the quality of your work but your mental health as well.
Have you ever noticed how you feel when you've had a super lazy day or haven't crossed anything off today's to-do list? It's defeating.

But when we feel productive, we feel accomplished, and when we feel accomplished, it releases happy endorphins from our brain.
That's why ensuring that you feel happy and productive while working at home during this crazy time is more important than ever.
From must-have products to my favorite productivity apps, check out this list of work from home essentials that will leave you feeling organized, productive, and excited to get to work!
FYI: This blog contains affiliate links, meaning I earn a small commission when you click through and purchase. However, all opinions are my own and truly appreciate your support!
The Best Work From Home Essentials for Your Office Space
From basic necessities to some off-the wall gadgets, check out these work from home essentials that will increase your productivity and make you feel more official.
A Desk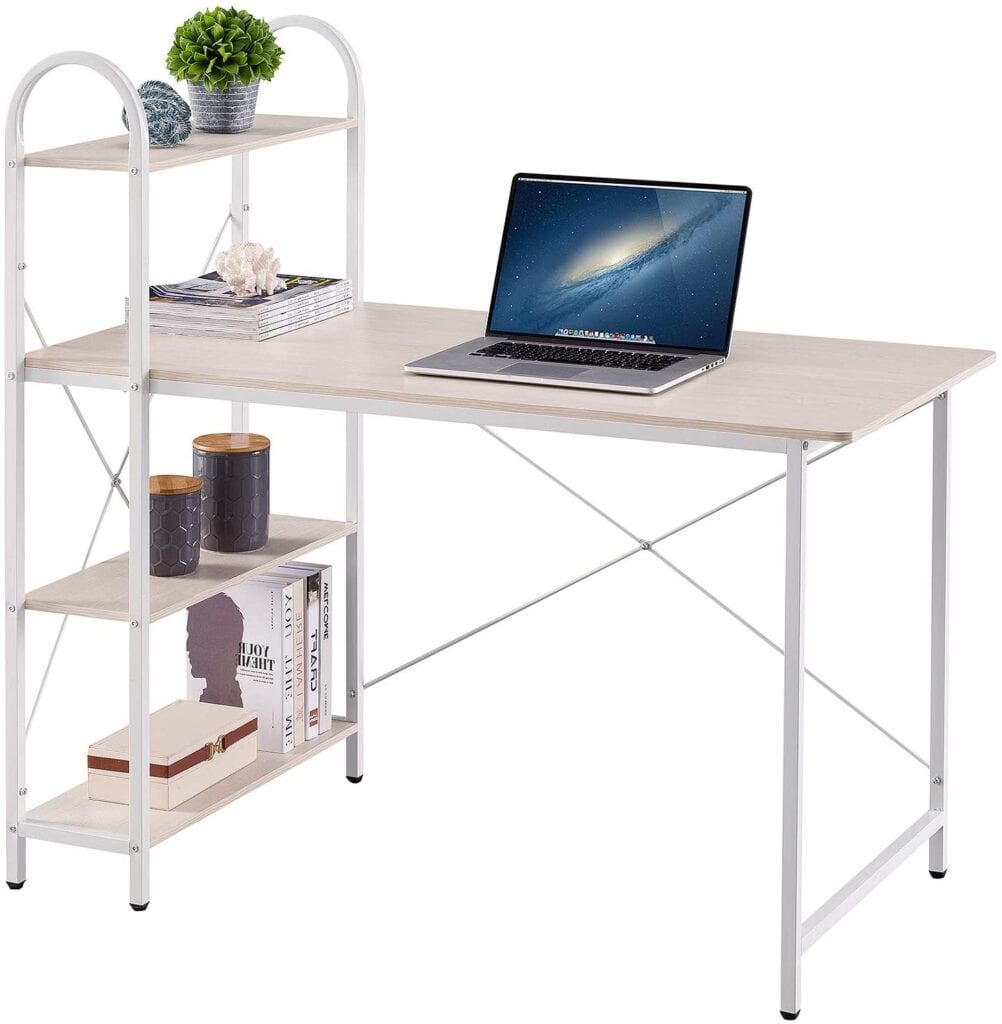 This might seem like a super obvious one, but having a dedicated desk space to work at is SO important for your productivity. Regardless of your space, there is a desk of every size at every price point. Shop this desk here >>
---
A Comfy Office Chair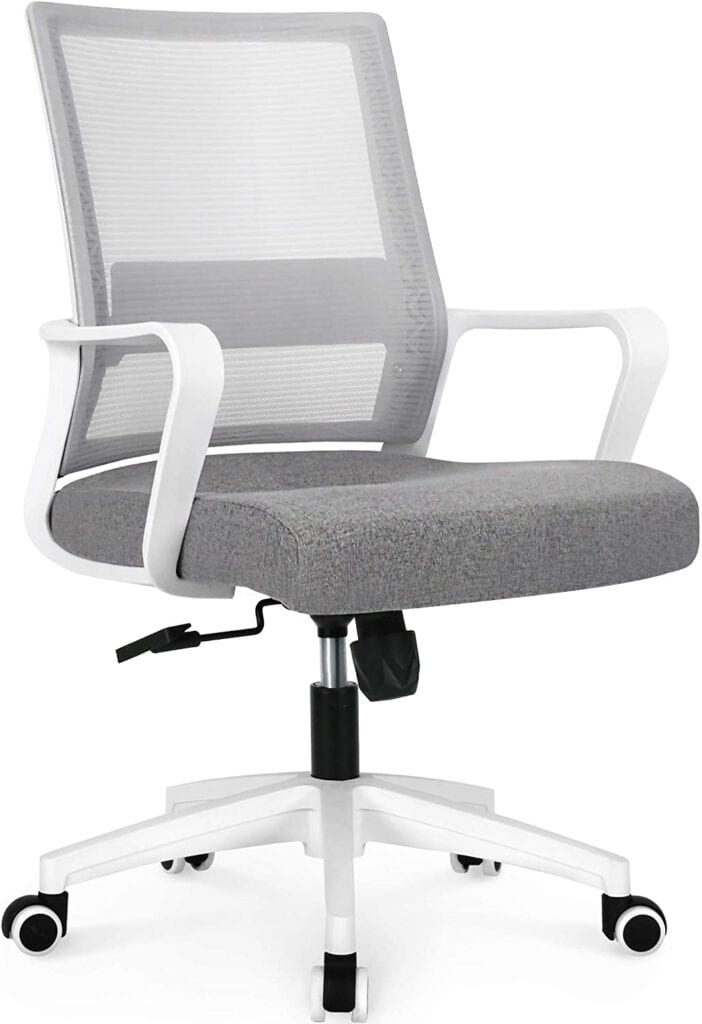 Having an ergonomic desk chair is going to significantly help your posture, back pain, and productivity. Check out this highly-rated chair on Amazon >>
---
An Othopedic Seat Cushion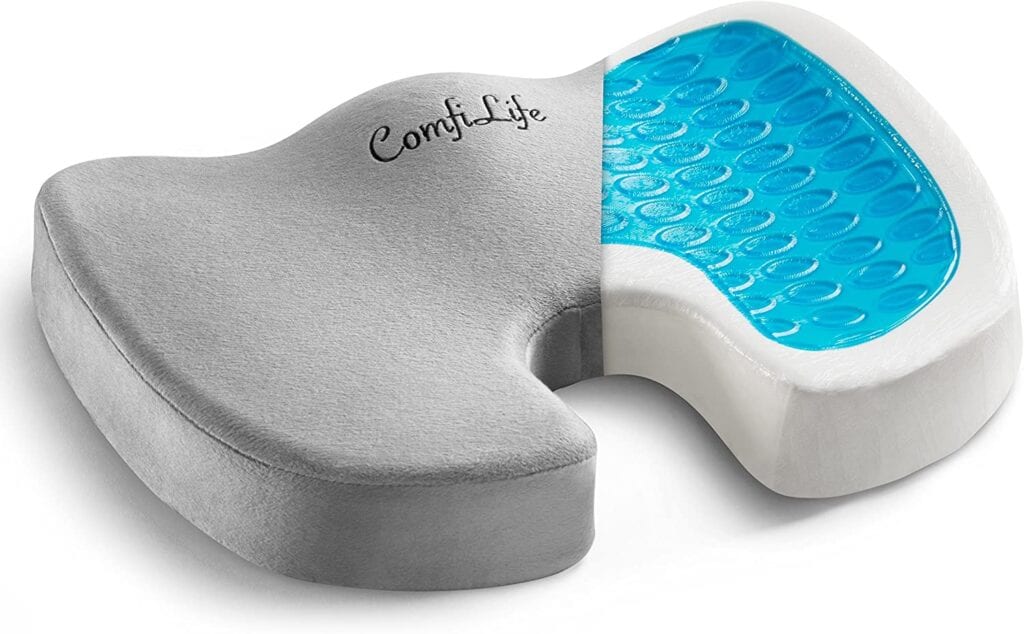 And if you don't have an office chair and don't want to spend the money to get one, consider turning your regular chair into one with an orthopedic seat cushion! Shop this seat cushion here >>
---
A Posture Corrector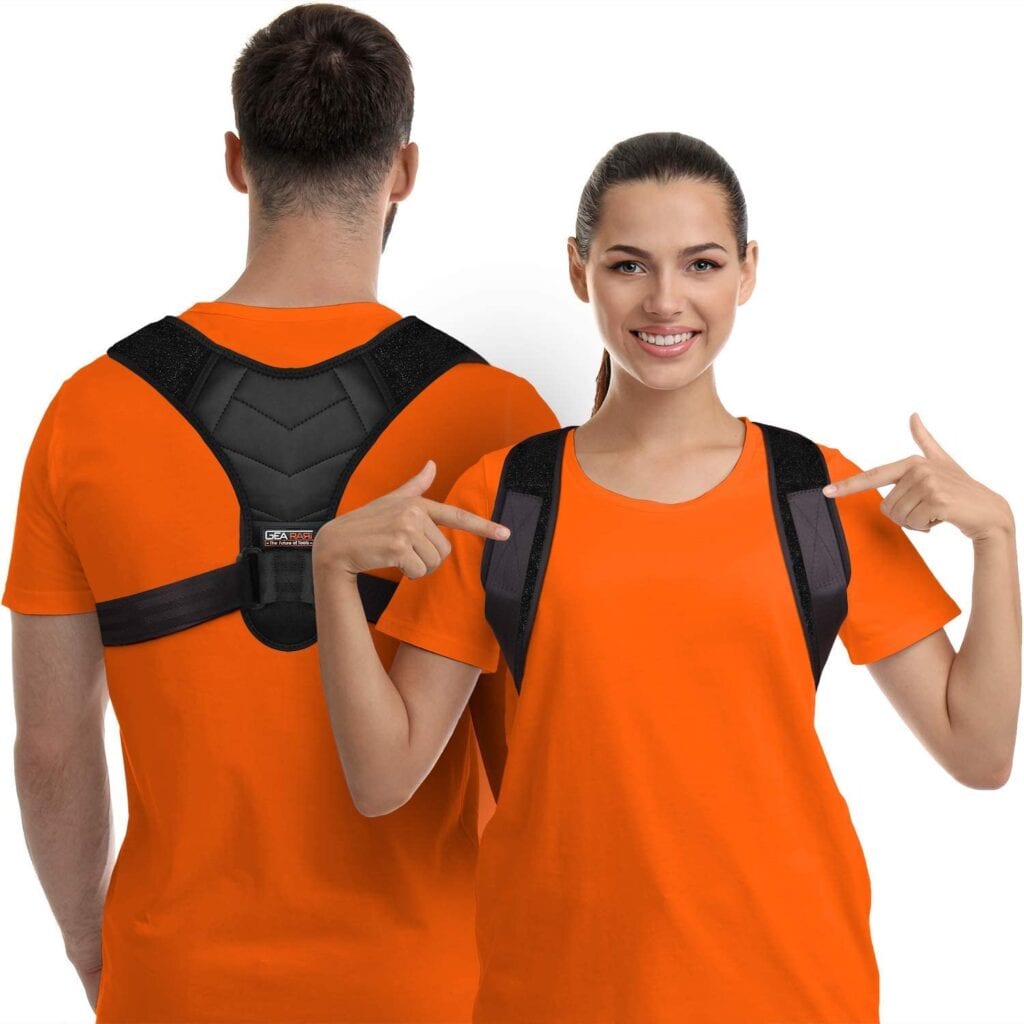 It's easy to fall into a work slump, quite literally, especially when you don't have the proper office equipment. Save your back with a posture corrector that you can wear while you work. Shop this posture corrector here >>
---
A Multifunctional Desk Lamp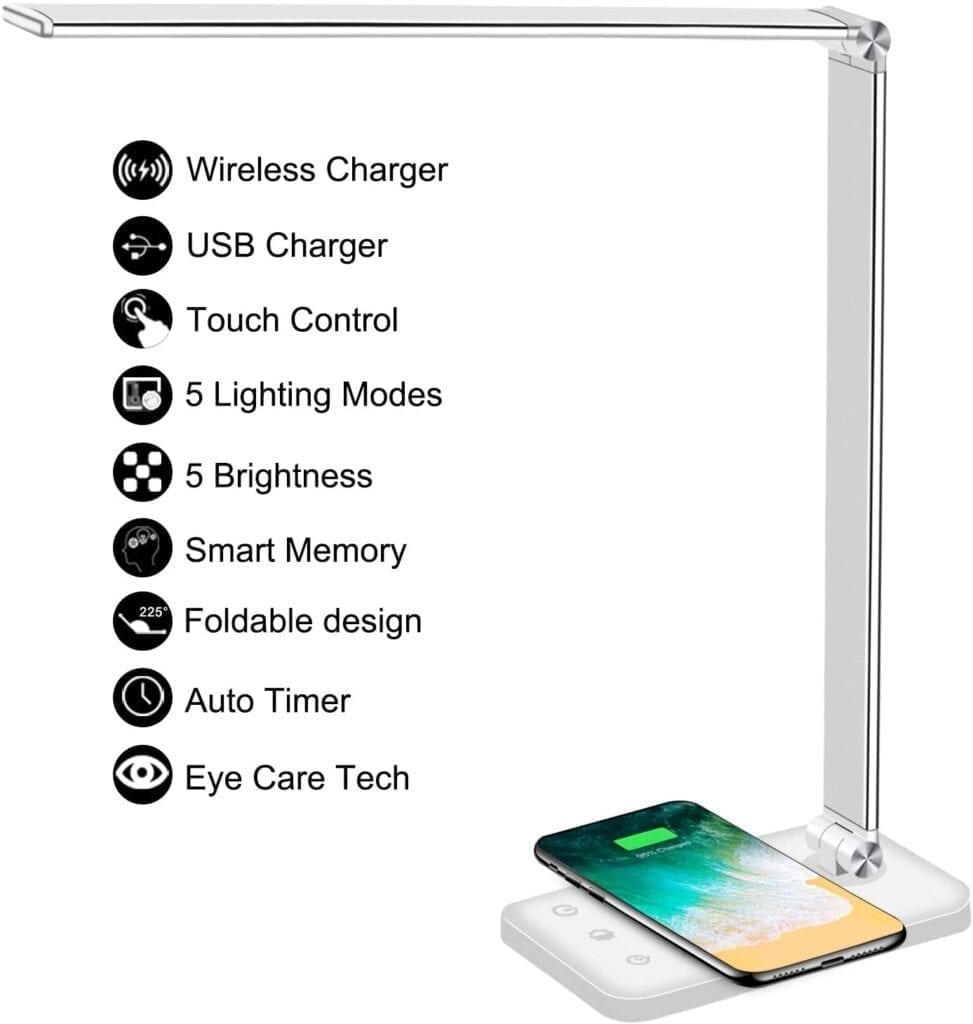 This desk lamp is such a dream, you guys. Not only does it offer different lighting modes and brightnesses, but it's also touch-controlled, has a USB port, and is a wireless charger! Shop this all-in-one desk lamp here >>
---
A Wireless Keyboard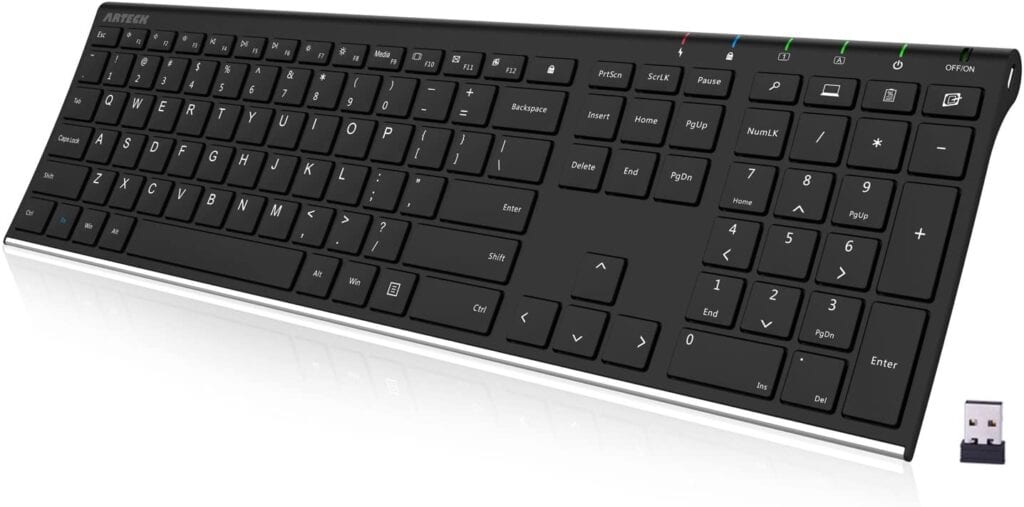 This is a fairly straight forward wireless keyboard, but the reviews are fantastic compared to similar models. Shop this wireless keyboard here >>
---
A Wireless Mouse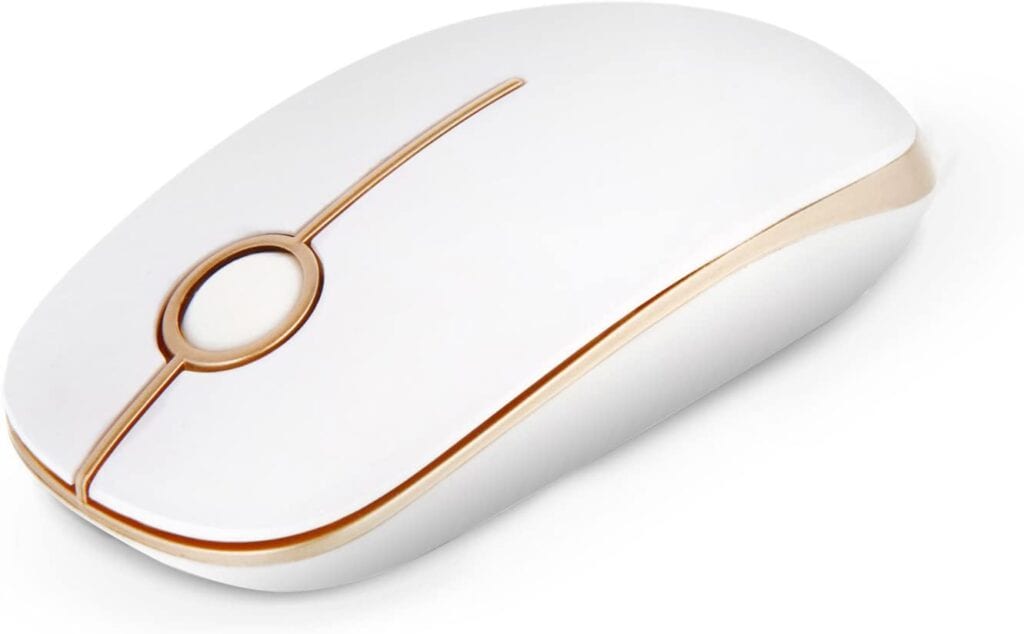 If you're sick of using your laptop's trackpad, it's time to step up your game and get a wireless mouse. This one is super sleek, has amazing reviews, and comes in TONS of colors. Shop this wireless mouse here >>
---
A Laptop Stand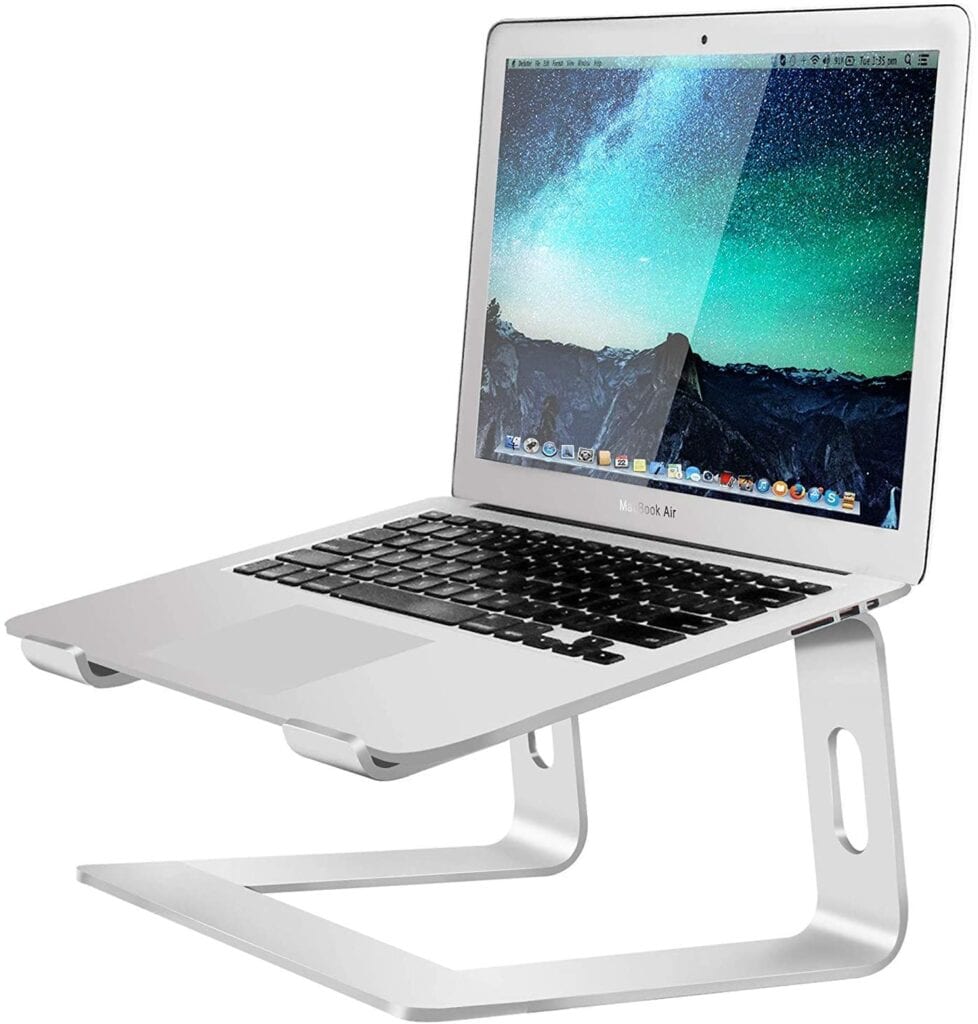 If you use a laptop to work, elevating it will be a game-changer for your comfort! Having your screen at eye-level will minimize hunching to improve neck and shoulder tension. Shop this highly-rated laptop stand here >>
---
An Ember Coffee Mug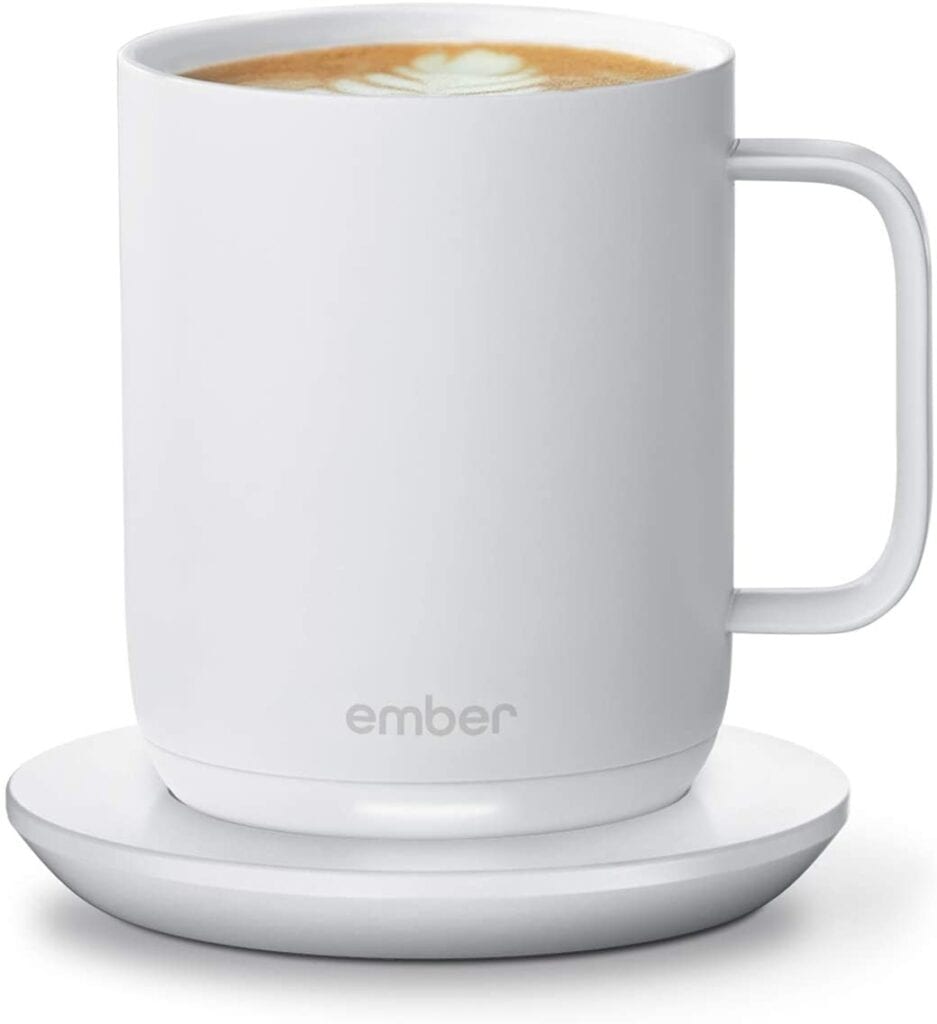 Ready to have your life changed, coffee drinkers? The Ember coffee mug is battery powered to keep your cup warm for 1.5 hours or ALL DAY when set on the charging coaster. It's also available in different colors and can be controlled via app. Shop this self-warming coffee mug here >>
---
A Wireless Charging Stand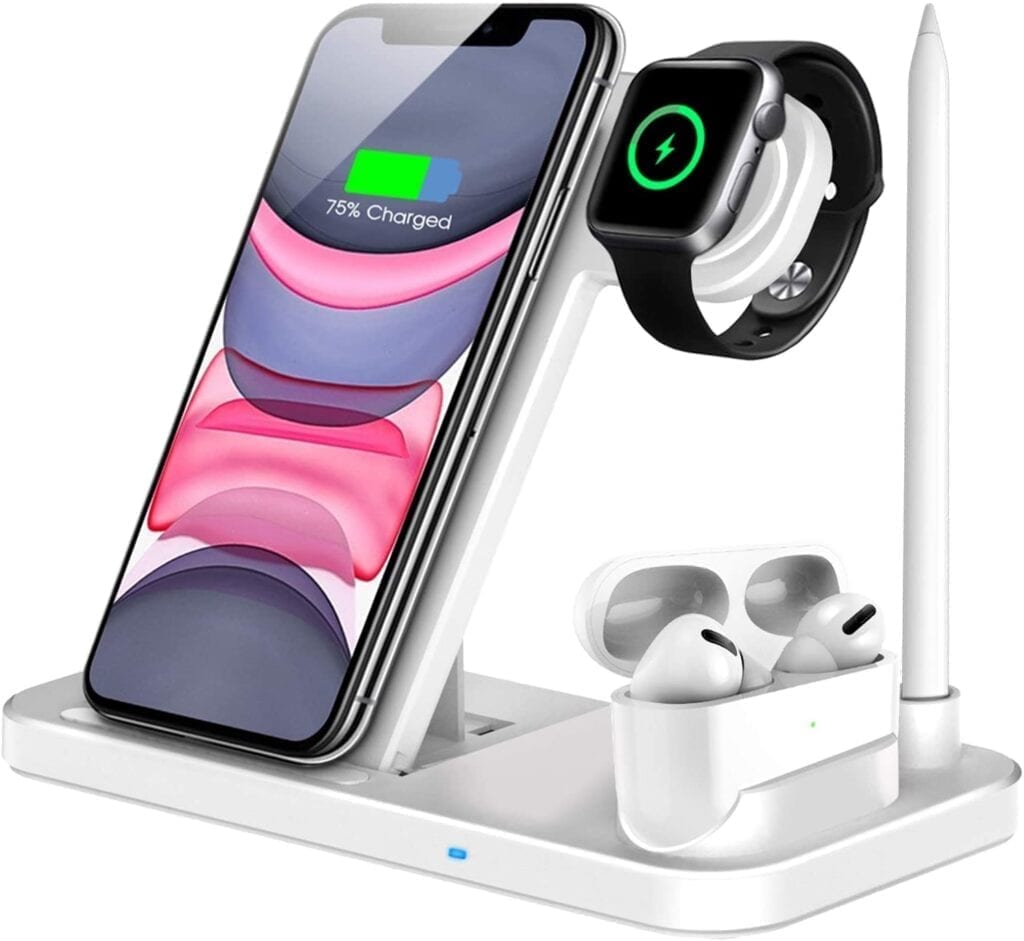 Keep all of your tech devices conveniently stored and charged on one of these wireless charging stands. Shop this wireless charging stand here >>
---
An Ergonomic Mouse Pad and Wrist Pad
Add comfort in to your workday with a memory-foam mouse pad and wrist pad meant to alleviate stress on your wrists and hands. This set is available in a number of colors and patterns. Shop this mouse and wrist pad set here >>
---
Thümm & Co. Myrna Watch
I think we're all guilty of spending wasted, unproductive hours while working at home. Get back into a routine with this gorgeous watch from Thümm & Co — whether you're looking for women's or men's watches, this is the perfect way to track your time while also being completely stylish!
---
A Webcam
If you are doing a lot of virtual conference calls, it might be worth investing in a webcam. This one is HIGHLY rated, super affordable, and has a built-in microphone. Shop this webcam here >>
---
A Keurig Coffee Maker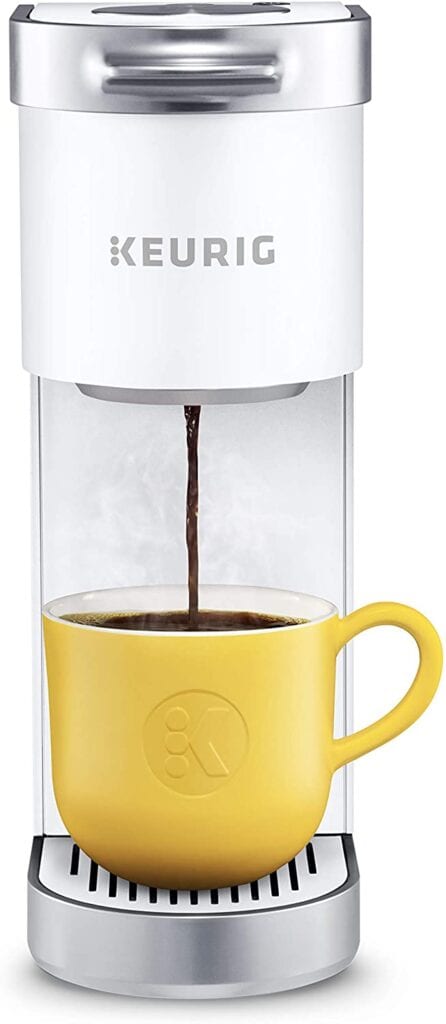 If you're used to drinking the coffee at work and haven't already invested in a home coffee maker, it's time to do so! Keurig's are a classic and come in a variety of sizes, styles, and colors. Shop all Keurig coffee makers here >>
---
A Google WiFi System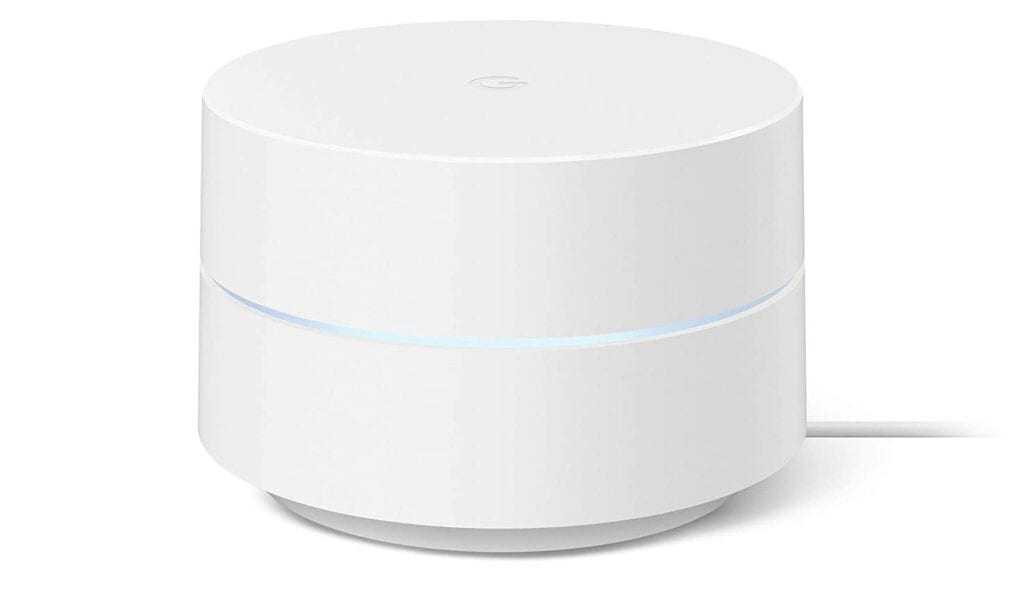 Reliable, speedy internet is a work from home essential. Google Wifi will replace your router and additional points expand your network to keep the connection fast in every room! Shop Google WiFi's here >>
---
Cable Organizers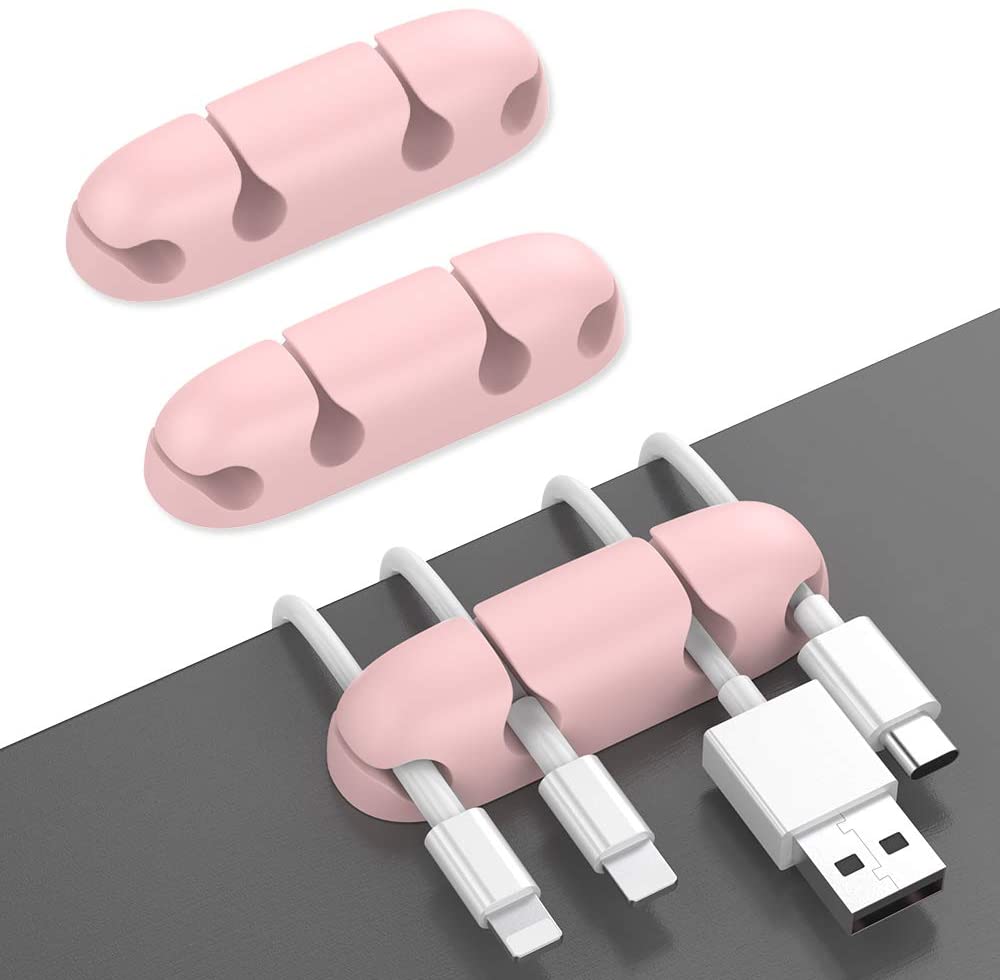 Keep your desk space clean and tidy with a cable organizer that's minimal and chic! Shop this set of cable organizers here >>
A Sticky Note Set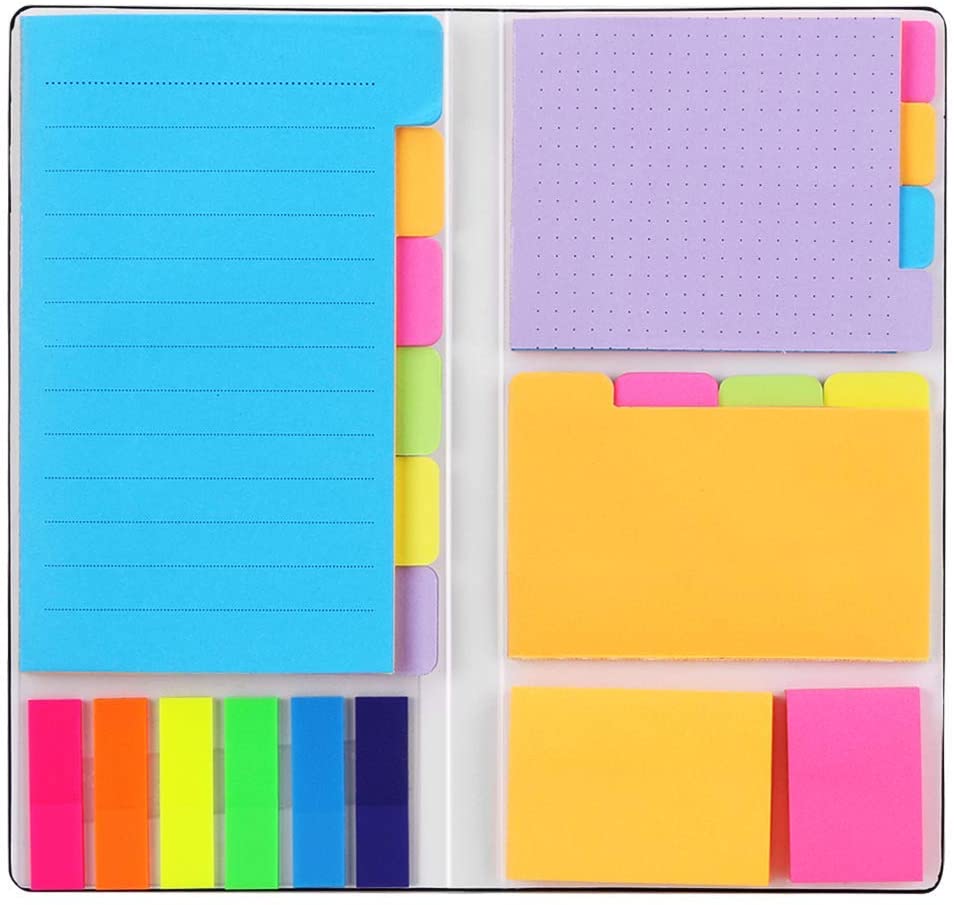 Since you no longer have the office supply closet to raid, check out this handy compact filled with various sticky notes! Shop this sticky note set here >>
---
A Bluetooth Speaker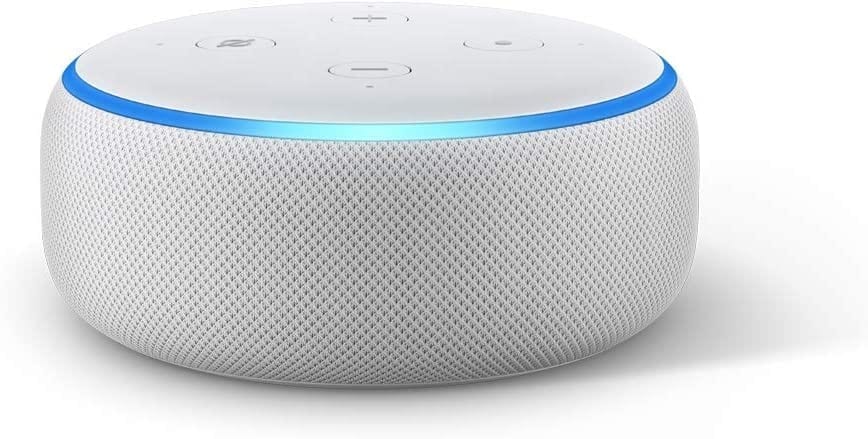 You're definitely going to want to listen to music, podcasts, or audiobooks now and then and a smart speaker like the Echo Dot is a great choice! Shop the fan-favorite Echo Dots here >>
---
Blue Light Blockers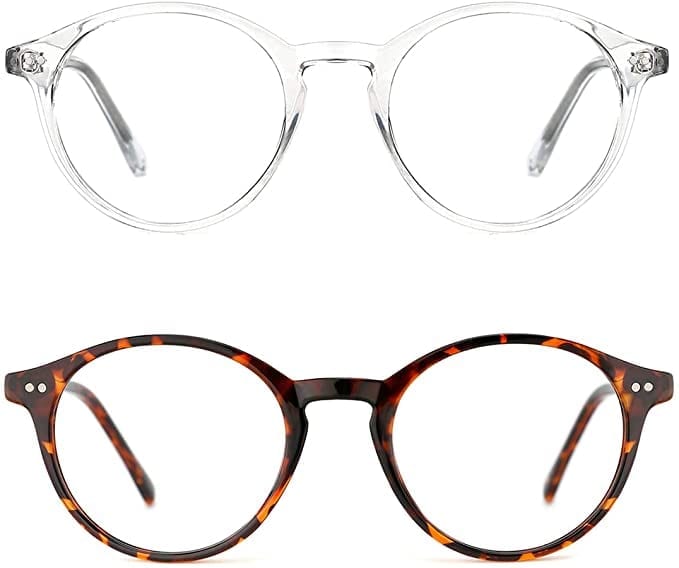 Blue Light Blockers are one of my most important work from home essentials. I'm prone to getting screen headaches and these have significantly reduced my eye and head strain! Shop my favorite blue light blockers here >>
---
Under Desk Footrest
This adjustable under-the-desk footrest will help improve your posture, circulation, and overall comfort while working from home. Shop this adjustable footrest here >>
---
Weekly Planner Pad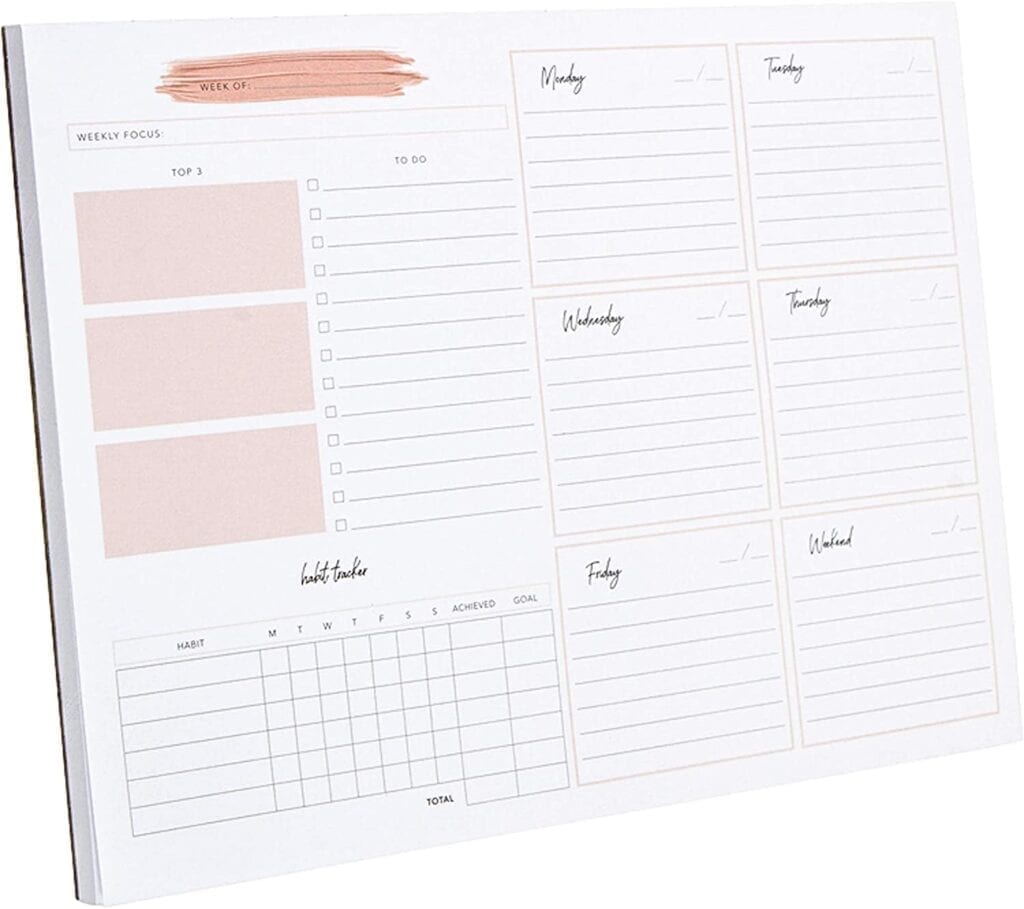 Get super organized with your weekly tasks and to-do's with this planner pad! Shop this weekly planner pad here >>
---
Apple AirPods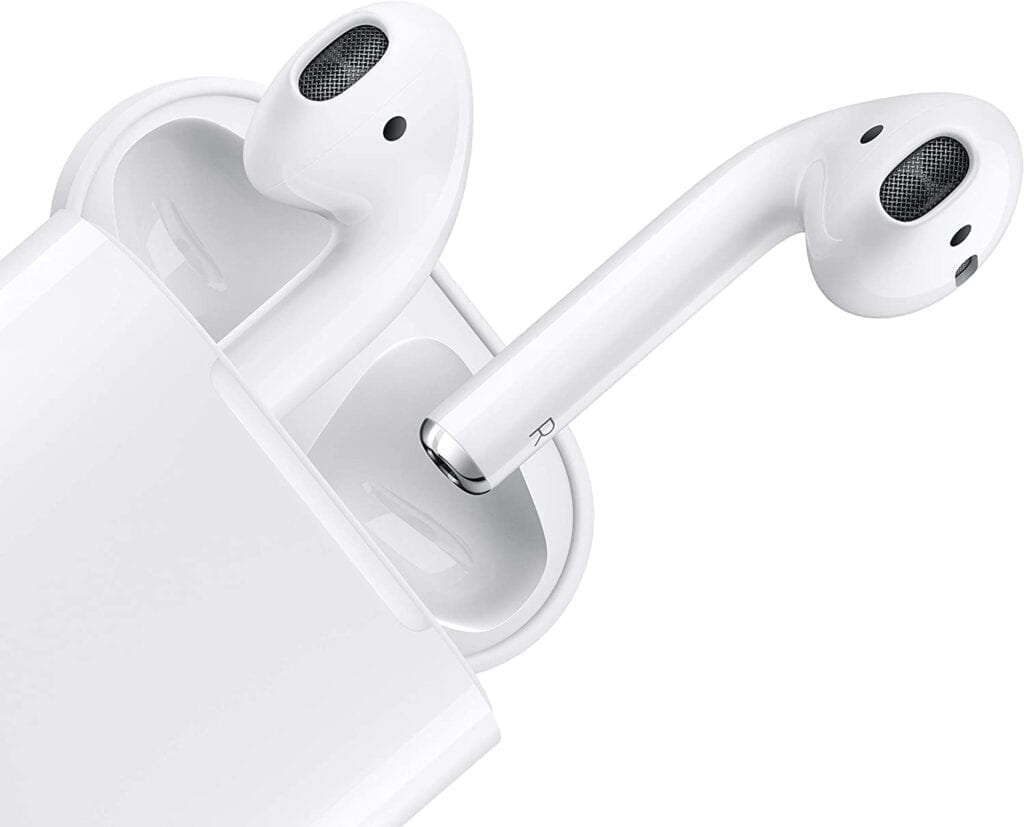 Wireless headphones are a must if you're working at home with other people or want to take conference calls while pacing around. One look at the reviews proves that AirPods are the top choice for wireless headphones. Shop Apple AirPods here >>
---
My 5 Favorite Productivity Apps for Working From Home
If you are needing help organizing your work, limiting distractions, or tracking your time, check out some of my favorite productivity apps that are total work from home essentials.
Trello – An Organization App
This is my holy grail when it comes to productivity apps. Trello is a free project management tool. I use it to organize my ideas, my weekly tasks, my content planner, and more! It has features such as checklists, due dates, a comments section, and tons others. Plus, there is also a mobile app so you can keep yourself organized on the go! Check out Trello here >>
---
Flora – A Focus Timer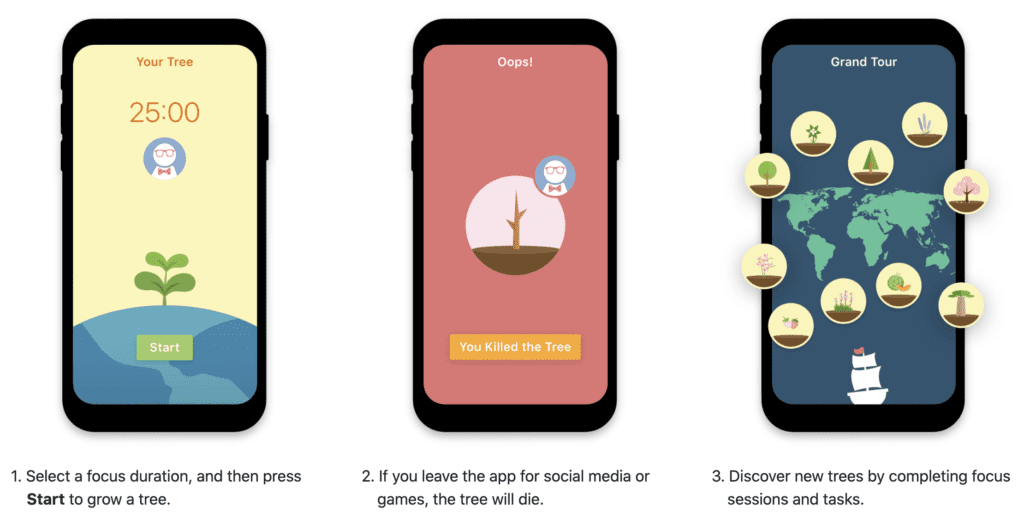 My phone is 100% my biggest distraction throughout the workday. Luckily, Flora is a free app that I've found to be super helpful for my productivity! It's simple (and fun!). You plant a seed and set a timer for how long you want to be distraction-free, but if you leave the app, the tree will die. And if competition motivates you, you can challenge friends to see who can be the most productive. Ready to get growing? Check out Flora here >>
---
Toggl – A Time-Tracking App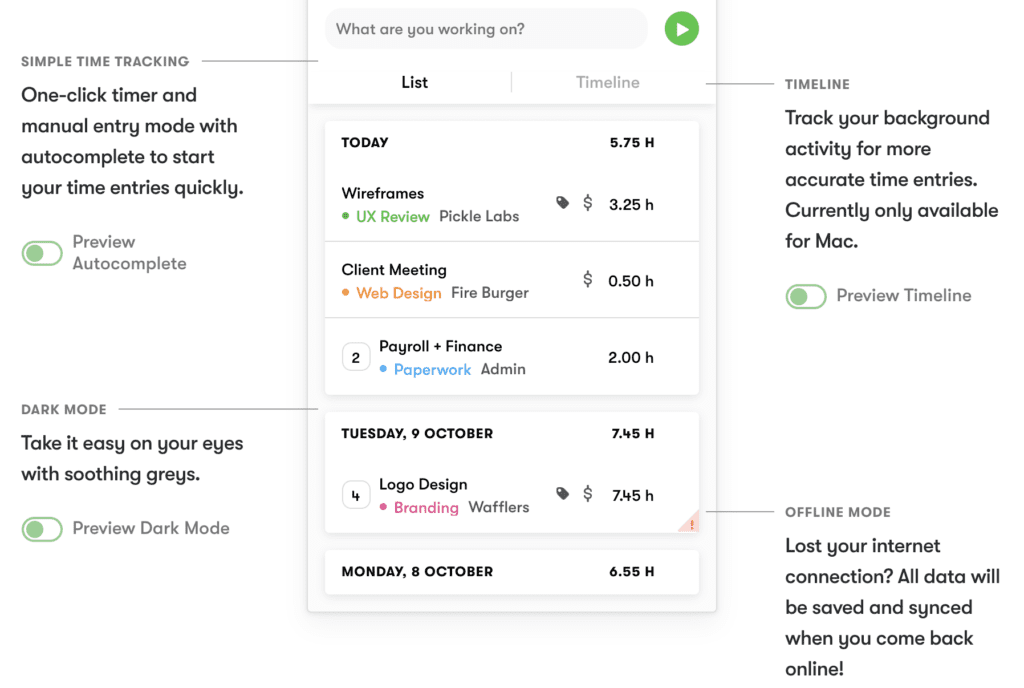 If you're looking for a way to manage your time, track your hours, or even something remind you to take breaks, Toggl is your tool! Toggl offers easy, one-click timers, auto-tracking (for forgetful people like me!), reporting, revenue tracking, and more! Plus, it's free! Check out Toggl here >>
---
1Password – A Password Management Tool

Our household loves 1Password because it securely stores ALL of our information in one central place and makes it super easy to grab and share passwords as needed. Check out 1Password here >>
---
Done – A Habit Tracker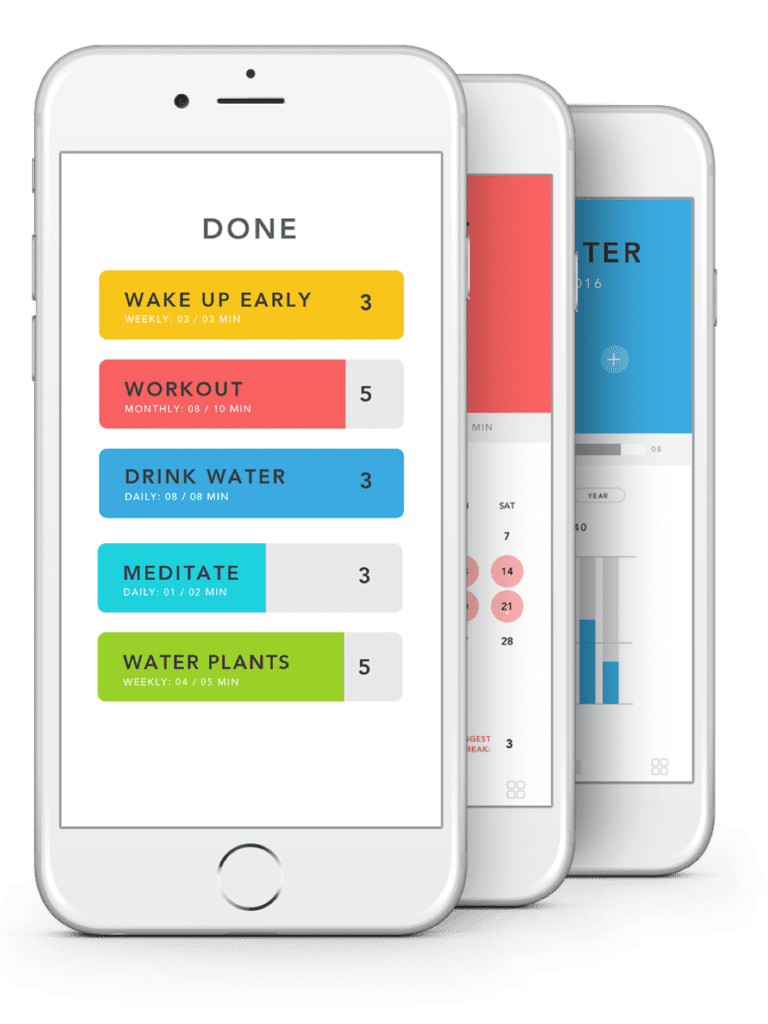 This is one of my favorite apps on my phone and has really encouraged me to make and break certain habits! The sleek interface was the first thing that sold me, but I love that it tracks daily, monthly, even yearly goals, tracks streaks, and has simple reporting to show trends. Plus, being able to fill up your habit bar is super satisfying! Check out Done here >>
---
Share Your Work From Home Essentials
I'm super curious to know — what are some of your must-have work from home essentials or tips? Leave a comment below and let me know. I'm always looking for new ways to spice up my workspace!