2023's Best Eyeshadow Palettes on Amazon Under $50
Looking for the best eyeshadow palettes on Amazon? Check out this list of affordable makeup palettes that customers are obsessing over!
This blog contains affiliate links, meaning a small commission is earned when you purchase through them, but all opinions are my own and your support is greatly appreciated.
One of my absolute favorite things to constantly splurge on is makeup. I could spend hours walking the aisles of Sephora or Ulta and swatching every shadow in sight. Seriously, you should see my arms after I walk out of those stores!
Now, don't get me wrong, I'm totally a beauty bargainer. I'm always looking for the best quality products that are also budget-friendly.
And because I'm also a total Amazon junkie, it got me thinking – I wonder what the best eyeshadow palettes on Amazon are? Surely there must be some amazing, affordable options that are customer-favorites, right?
And my lovely friends, there are! And I am here to share my glorious finds with you.
I rounded up 15 of the highest-rated and overall best eyeshadow palettes on Amazon. Want to know the best part? They are ALL UNDER $50! Let's start shopping…
Best Eye Shadow Palettes on Amazon Under $50
Lets just kick this thing off with a palette that I am personally obsessed with. This gorgeous palette features soft nudes and pinks for a perfect everyday look. Plus, the price aint too bad either.
---
This palette gives me all the 90's grunge vibes and that's exactly what these hues are based on. Lime Crime's Venus Eyeshadow Palette offers 8 game-changing shades: rust red, brick brown, burgundy and unconventional neutrals. Plus, Lime Crime is known for their insanely pigmented shadows so although the cost is a bit higher on this product, the payout is totally worth it.
---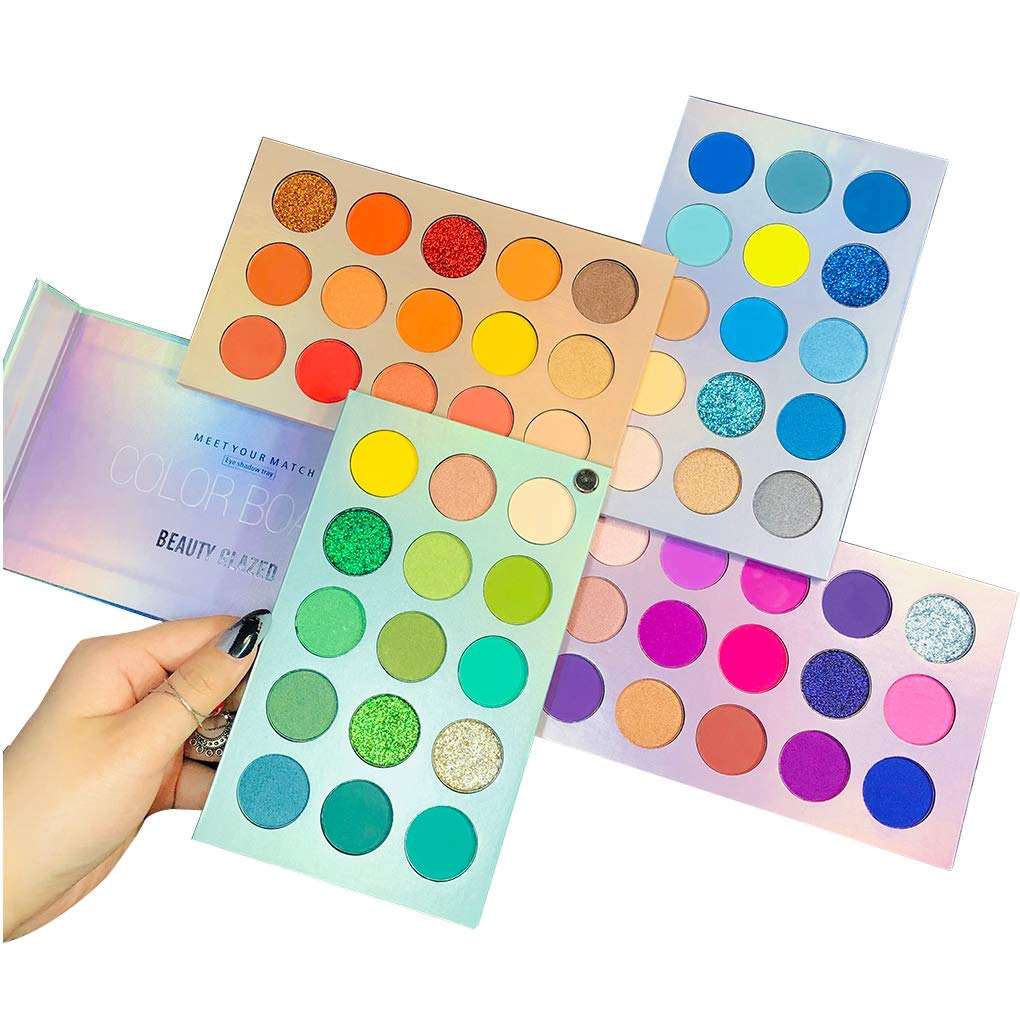 My oh my, if this isn't one of the coolest palettes I have ever seen. This 60-color palette has every shade you could ever need and the unique fold-out design is perfect for a small space!
---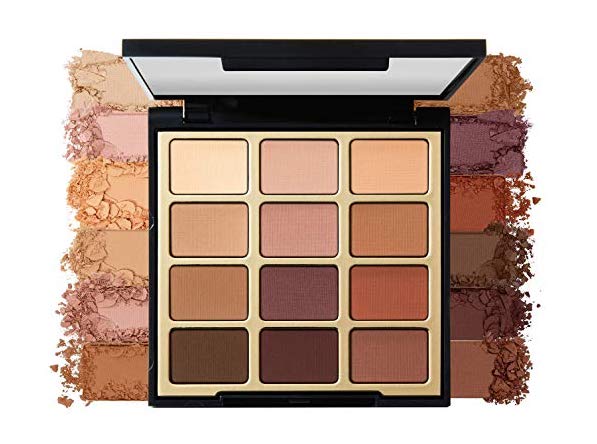 This is a nude lovers dream. This eye shadow palette from Milani is pure perfection if you love palettes for every day wear. This specific palette offers 12 highly pigmented shadows that offer a smooth finish that are smudge resistant, long lasting and matte. Love it? I think you do.
---
There's no way I could have created this list without including this gorgeous all-in-one palette. It has over 2,200 reviews, and AMAZING ones at that! With 88 colorful shadows, this will quickly become your holy grail. Seriously, what more could you possibly need? And for UNDER $20!? Check out the reviews for swatches –>
---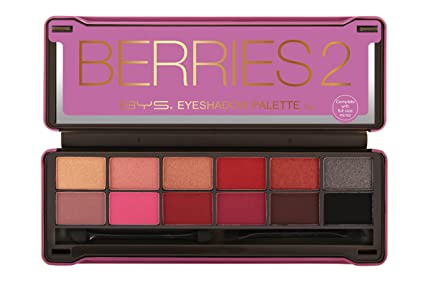 This palette is SO fricken stunning, you guys! If you've been looking for an affordable dupe of Modern Renaissance, this is it! This 12 shade palette features a mix of luscious matte and metallic shades in orange and pink hues. Not to mention, the reviews are fantastic so it's clearly an adored beauty staple!
---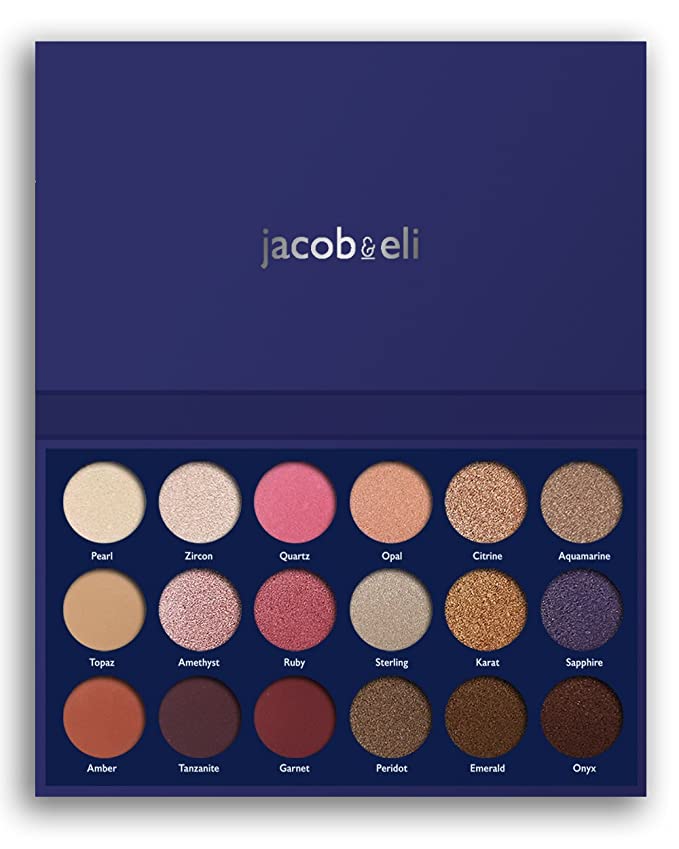 This nude palette is perfect for your everyday looks and at this price is honestly a no-brainer. The combination of mattes, shimmers, and duo-chromo shadows will allow you to create endless looks and seriously you guys, based on the reviews, this palette is a must-have. You can go check out the reviews for swatch photos –>
---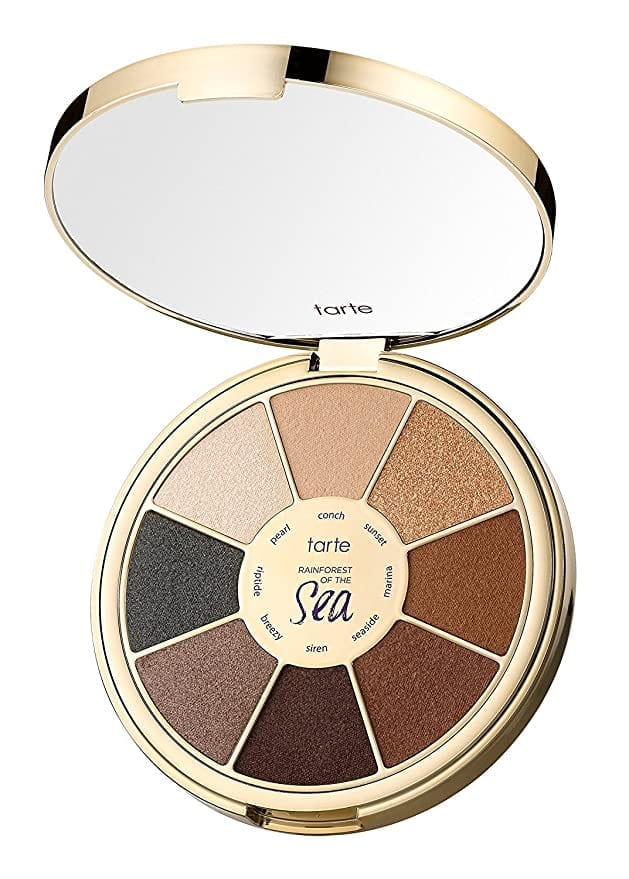 HOW DREAMY. The Rainforest of the Sea eyeshadow palette by Tarte is a stunning combination of neutral and playful and allows you to take your look from day to night, all with one palette! If you've ever used Tarte shadows before, they are so buttery, super pigmented, and blend really nicely! For under $30, this is a definitely steal!
---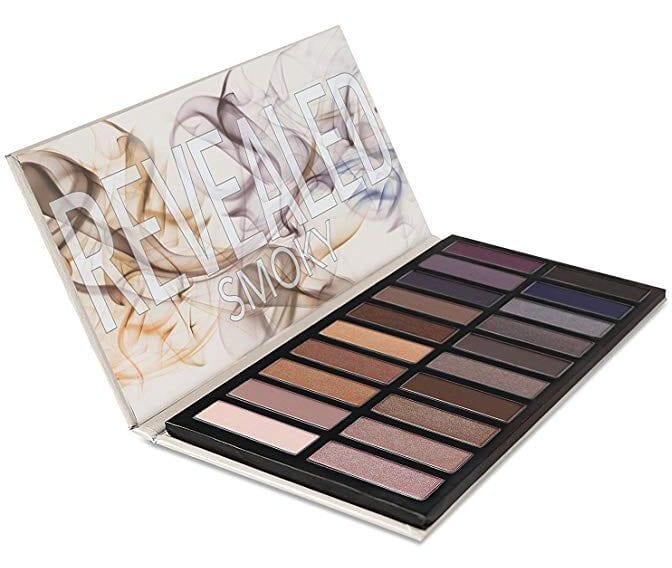 YOU GUYS! This neutral and metallic palette is literal perfection. This fan-favorite palette has 20 gorgeous shades and even more impressive, has 1.6k amazing reviews! And if you aren't familiar, Coastal Scents has a pretty impressive reputation so you're guaranteed to love the quality of these hues!
---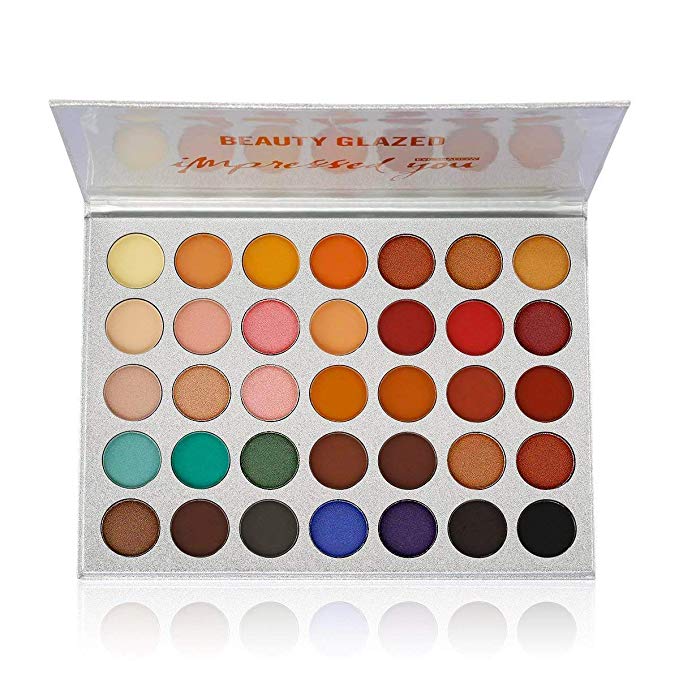 If you're looking for a perfect starter palette, you're going to adore this 35-color shadow palette filled with highly pigmented mattes and shimmers. You can create THOUSANDS of looks with just this ONE pan and based on the 5.5k+ reviews, it's no wonder it's one of the best eyeshadow palettes on Amazon.
---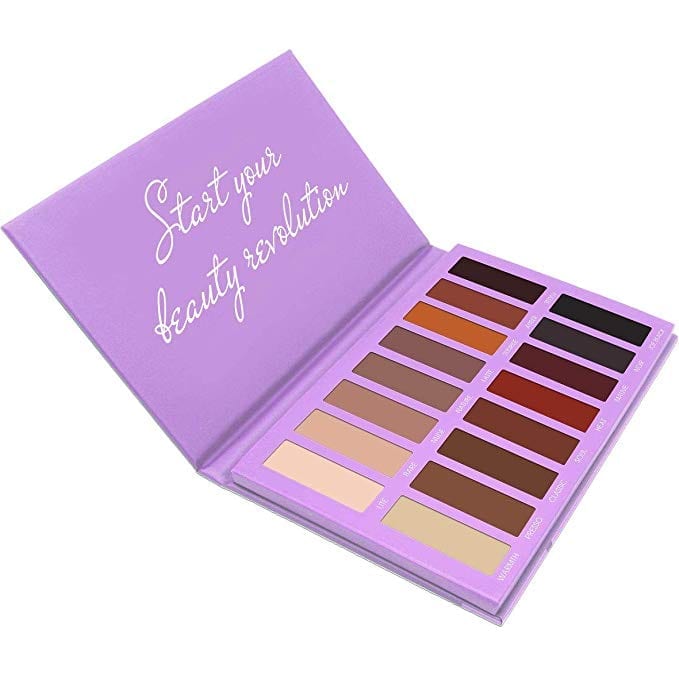 This affordable vegan eyeshadow palette offers some gorgeous creamy colors that are perfect for night and day. The collection of 16-shades works for any skin tone and at this price, you'd be silly not to give it a try! Seriously, are those swatches not breathtaking!?
---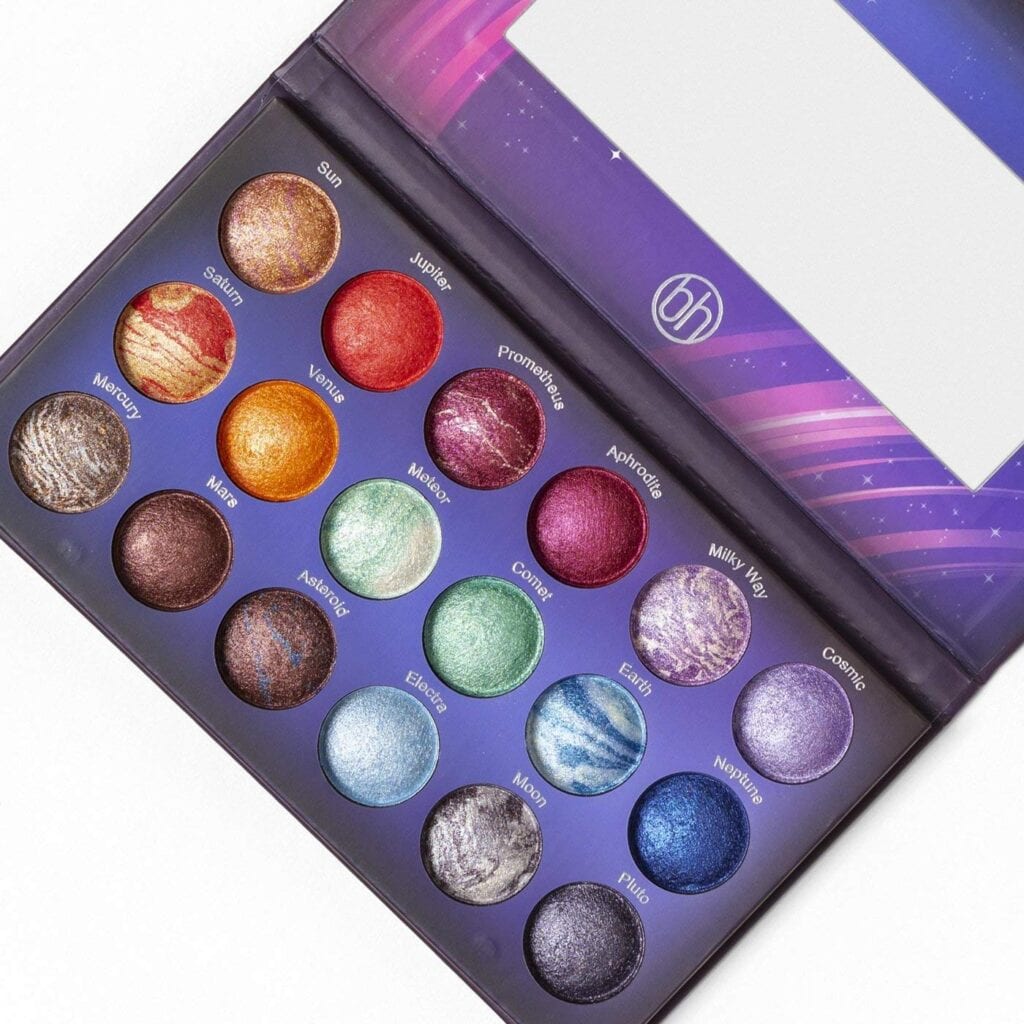 BH Cosmetics is known for its affordable, high-payoff formulas and this Galaxy Chic palette is no exception. In fact, this galaxy-inspired eyeshadow palette is giving me pure life. With 18 gorgeous, cruelty-free shades, many that are marbled for a Galaxian effect, you'll be able to create some pretty stellar looks.
---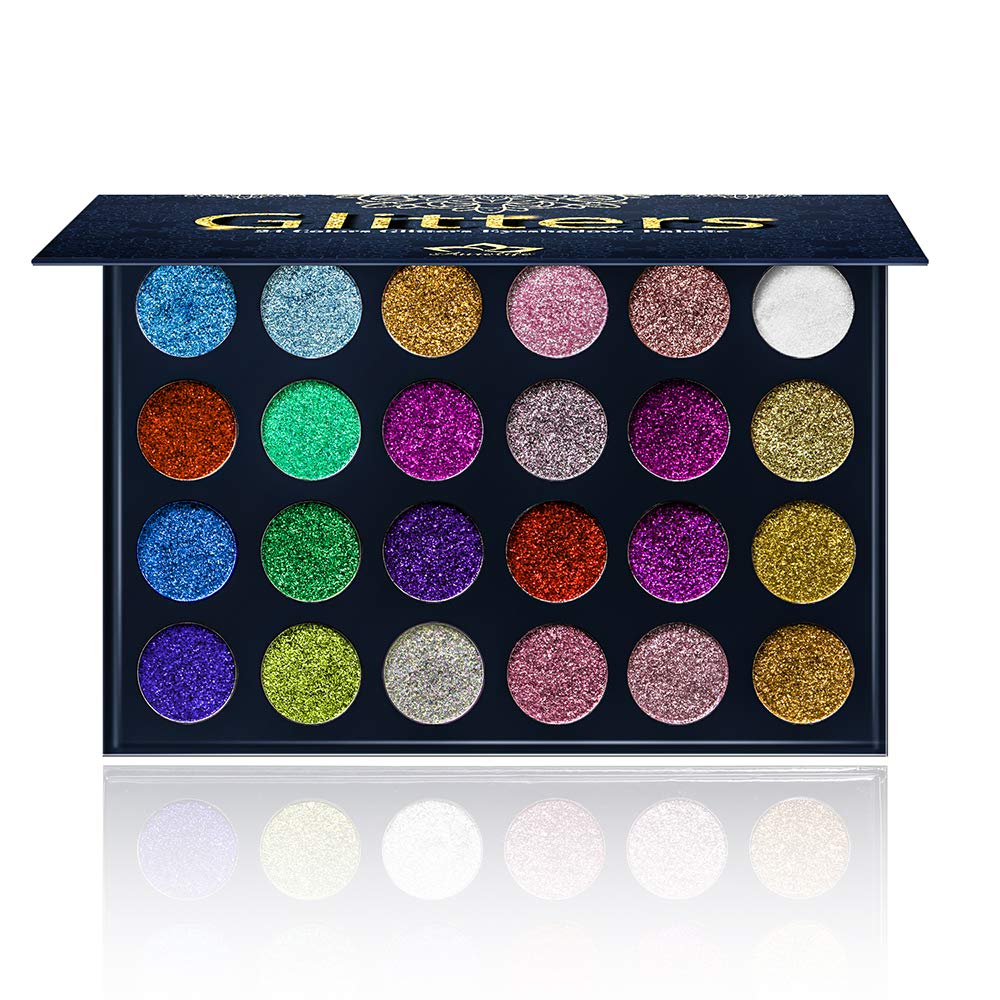 I mean, how fun is this glitter eyeshadow palette? This palette features 25 ultra-pigmented glitter shades that are long-lasting and PERFECT for a night out.
---
Who doesnt love two palettes for the price of one!? This set of palettes features a gorgeous combination of colors with finishes such as matte, shimmer, pressed glitter, and pearl.
---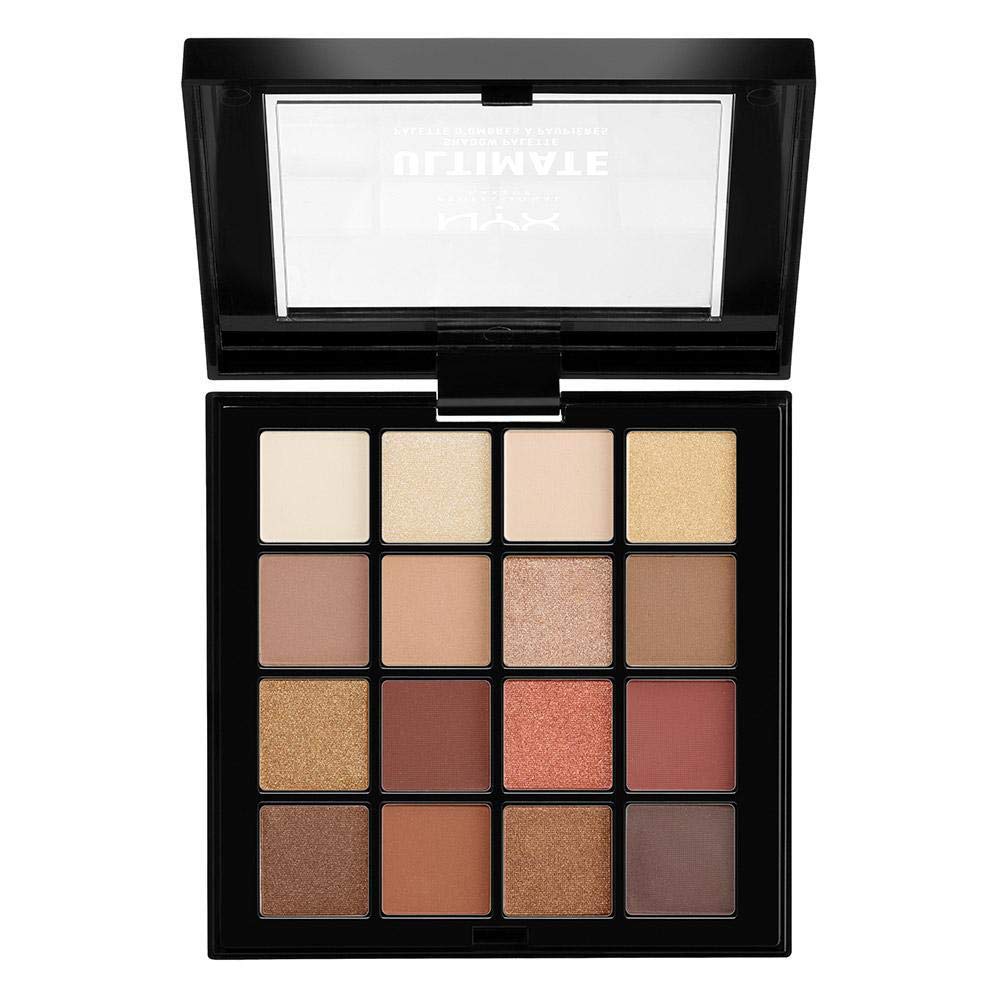 I used this palette for a long time and the colors were some of my faves! This palette also comes in a variety of color options, but the warm tones are perfect on almost every skin tone!
---
Urban Decay Naked 3 Palette
---
EYESEEK 60-Color Palette
---
Physicians Formula Sultry Nights Palette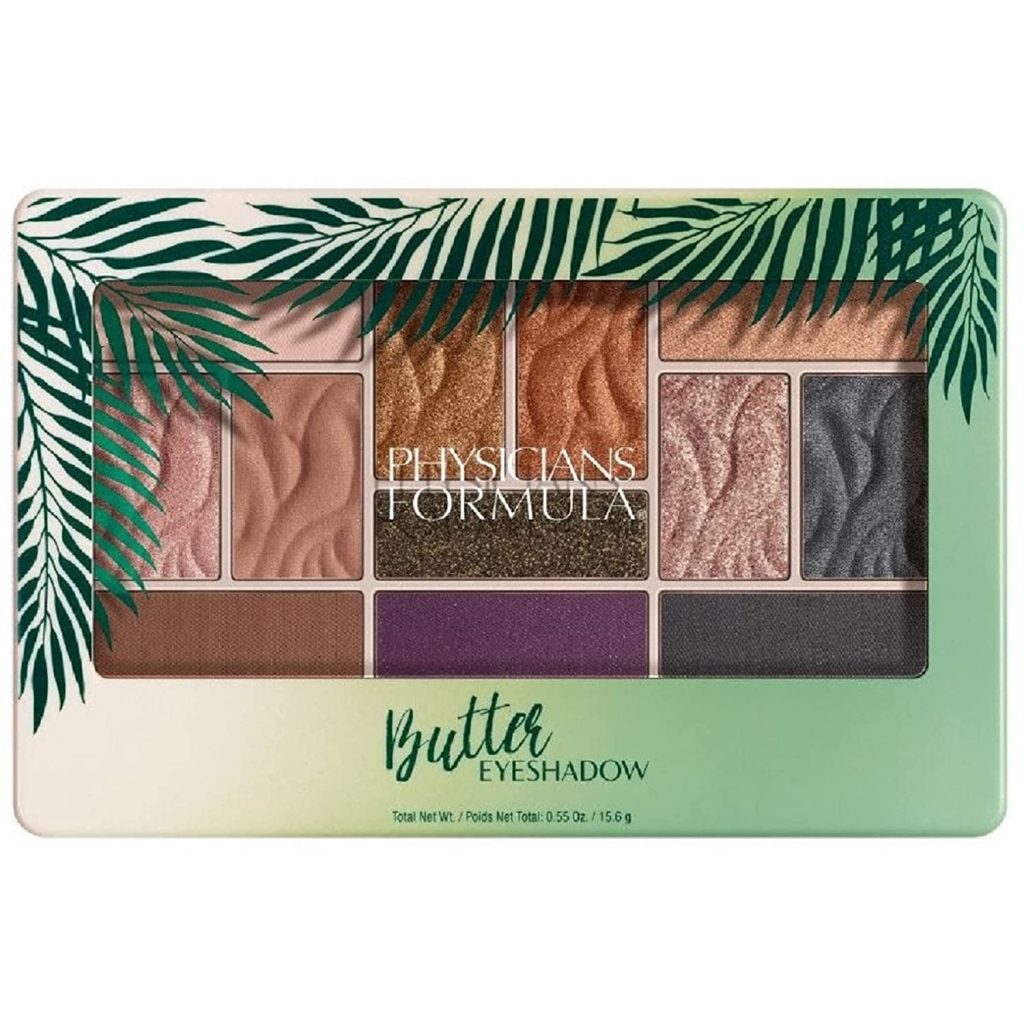 ---
Beauty Glazed Color Fusion Palette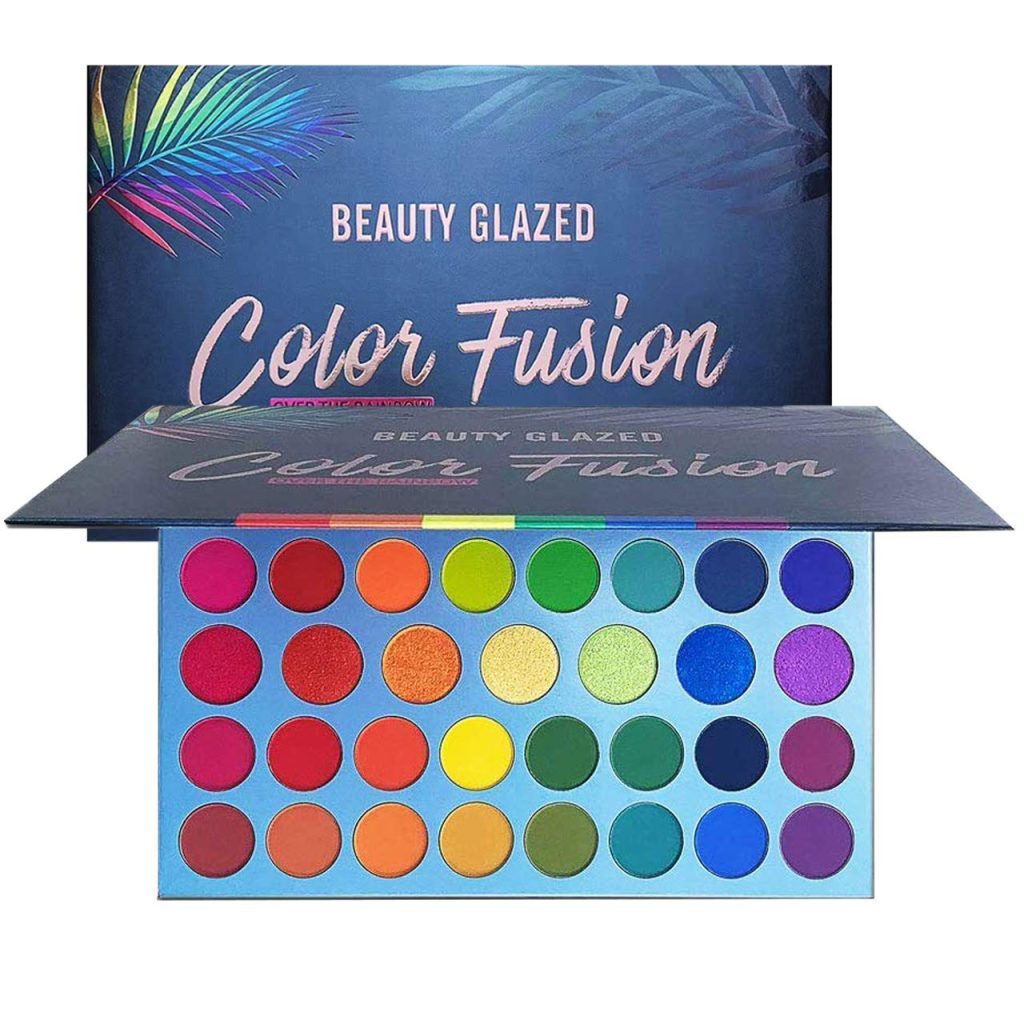 ---
Anastasia Beverly Hills Soft Glam Palette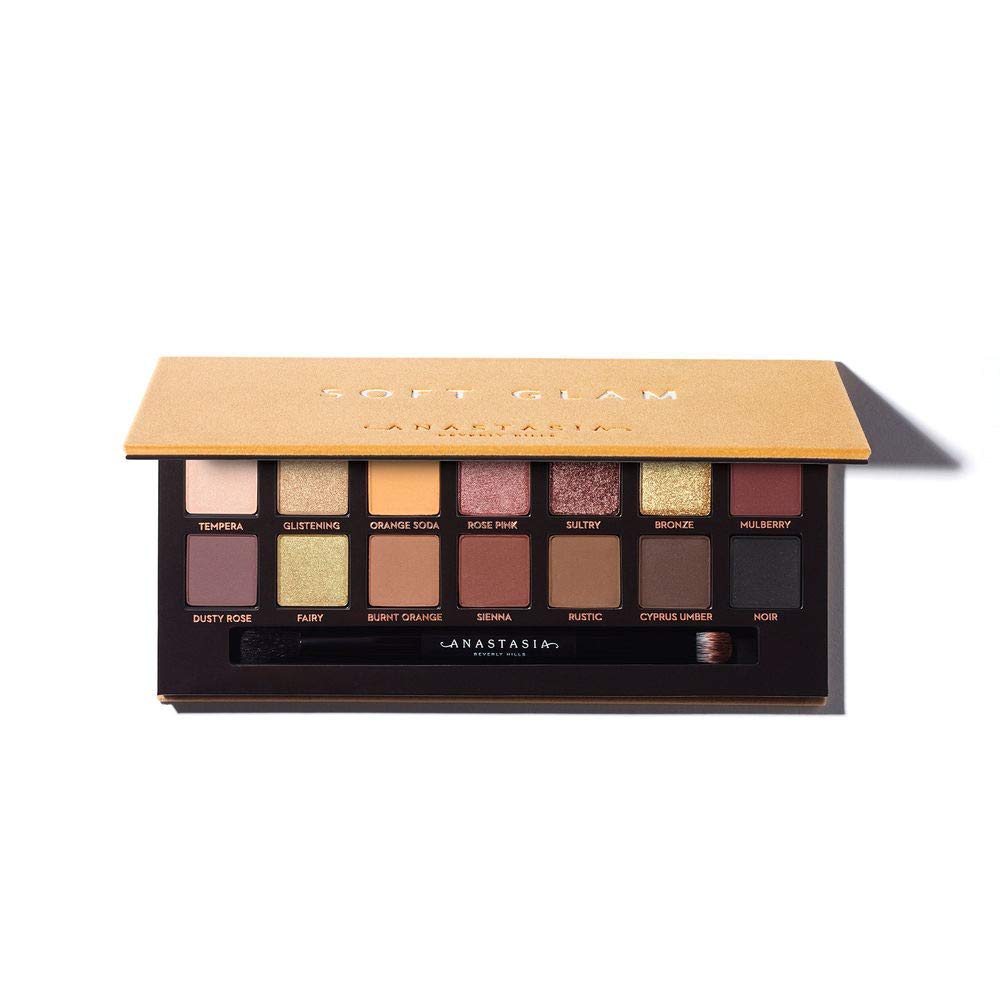 ---
Supreme Seductress Palette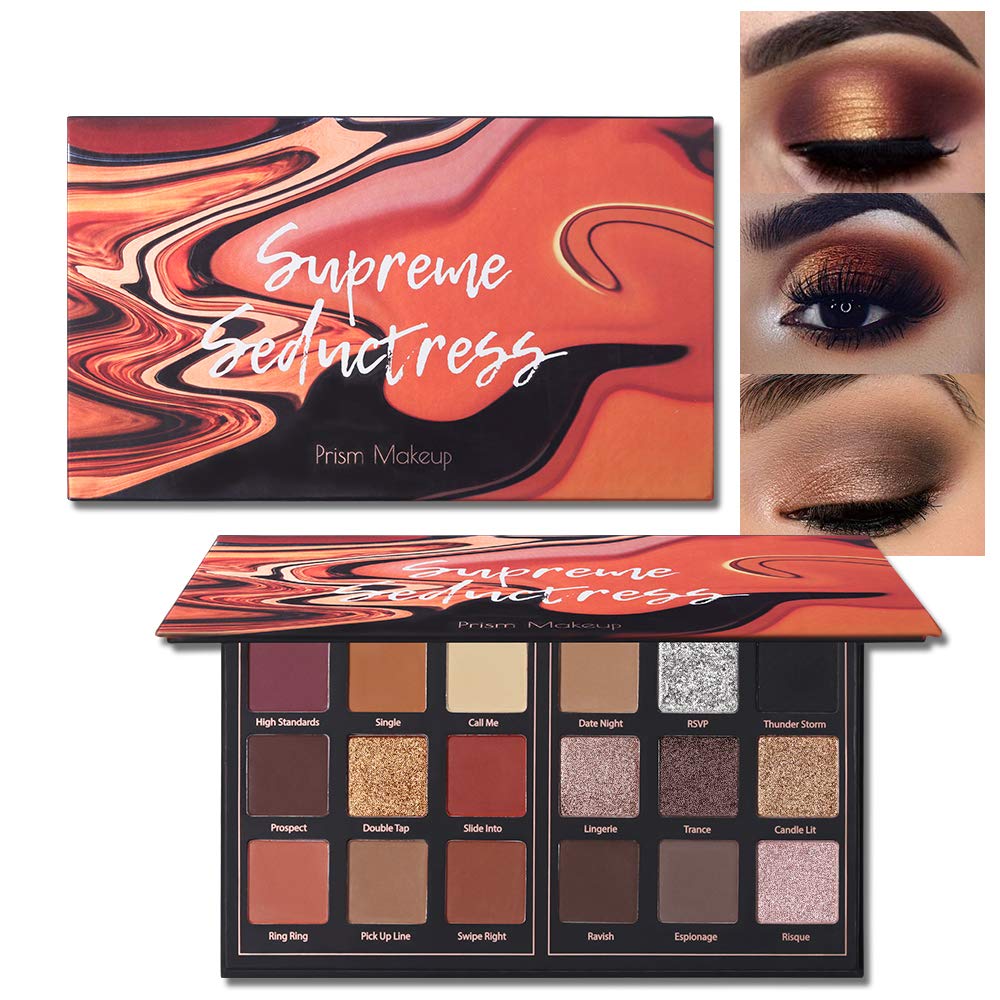 ---
REVLON ColorStay 16 Hour Quads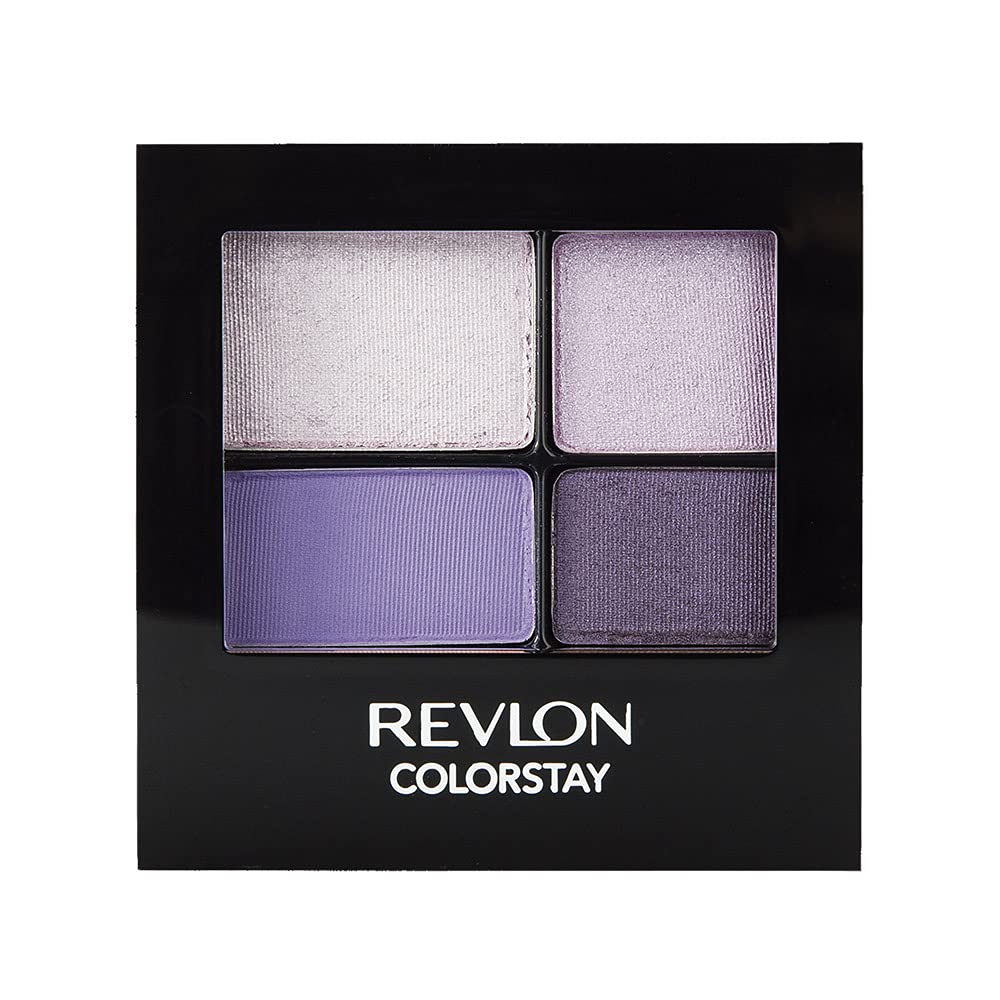 ---
Physicians Formula Rosé All Play Bouquet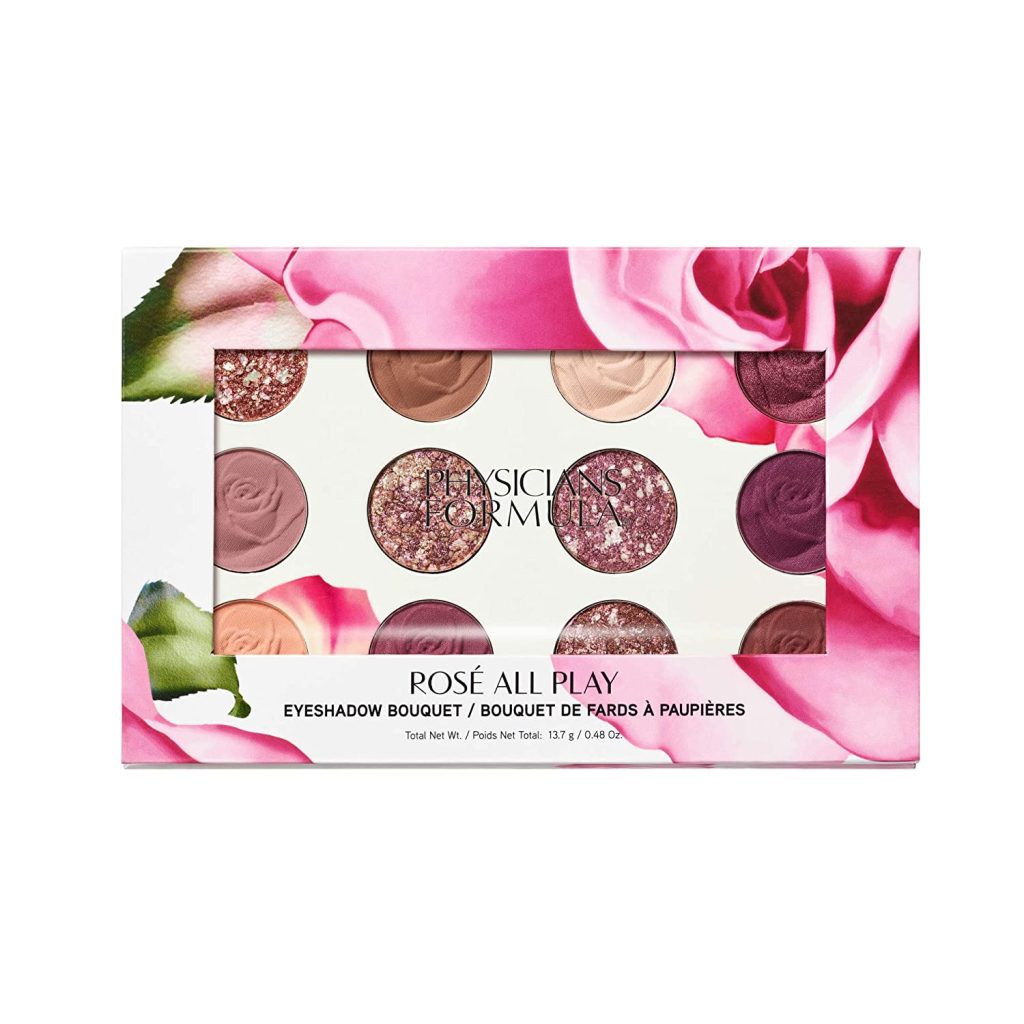 ---
Tell Me Your Favorite Shadow Palettes
As you can tell, us Amazon shoppers have some good taste in palettes. Drop a comment below and let me know, which of the above do you already have in your shopping cart? OR, what other palette are you dying to get your hands on!? Let me know!