The 50 Must-Read Motivational Books for Women
Are you looking for a great book to motivate your next big life change, a book to inspire your creativity, or a book to improve your mindset? Check out this collection of the 50 best motivational books for women that are must-reads!
This article about motivational books for women includes affiliate links, meaning we earn a small commission when you purchase through them, but your cost is not affected!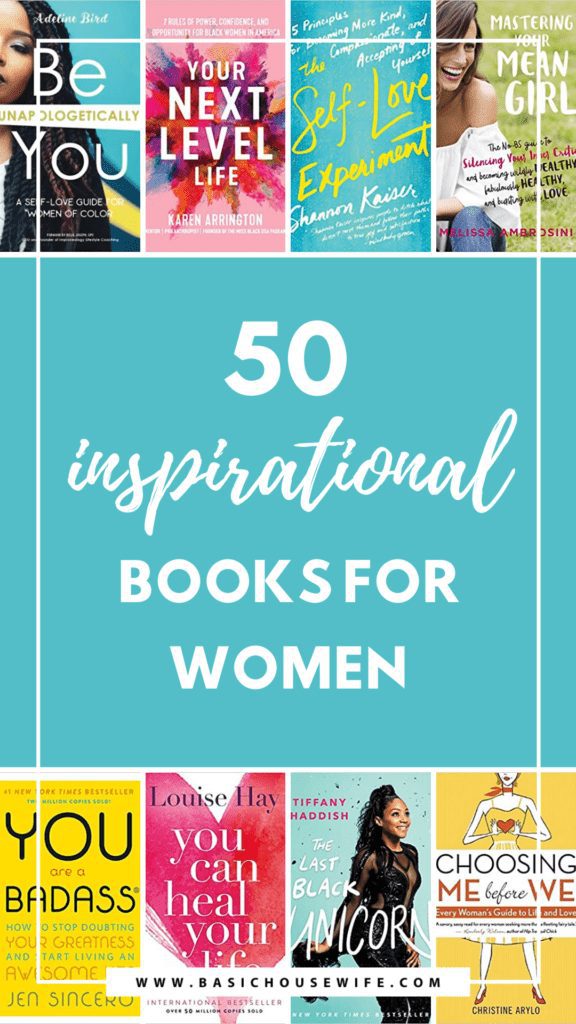 I spoke to a number of my favorite women to compile a list of the best inspirational and motivational books for women. From personal development books to soulful biographic stories, there is literally a book in this collection for everyone.
So…are you ready to cozy up on a weekend afternoon with an inspirational great book to truly inspire your soul?
PS, all of these books are available via Audible, which is great for busy women who are constantly on the go! You can listen to them in the car, while running errands, or doing housework, and so much more!
If you're curious to give Audible a try, you can try Audible free for 30 days by clicking here!
This post is all about motivational books for women.
---
50 Motivational Books for Women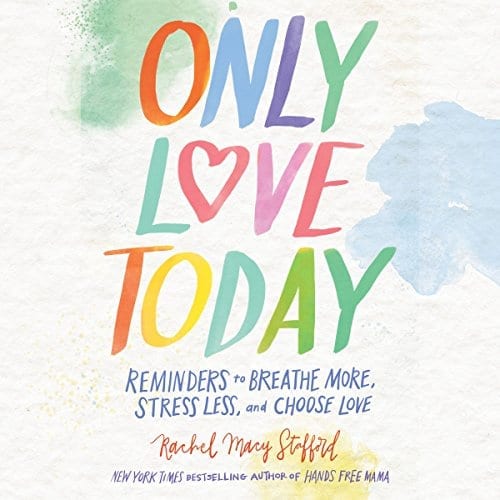 "She presents these devotions in an easy-to-digest (sometimes poetic) style that moms of every age will relate and benefit from immensely. Only Love Today is the gift book to give yourself and order several more for the moms in your life who are fresh out of perspective and overfull of self-loathing and self-condemnation. Stafford's ability to cut through the "yuck" and to the "yes!" of life is a rare skill indeed." – Christian MARKET
---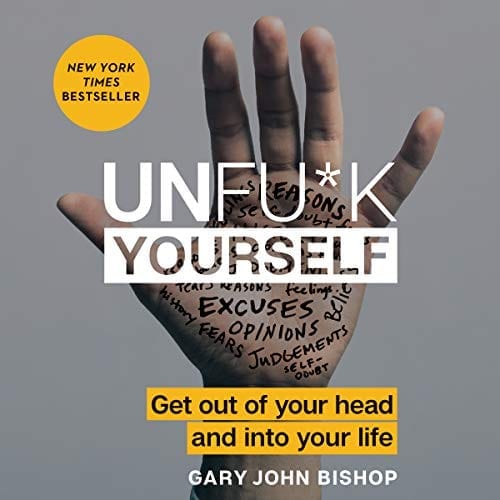 If you like your self-help without any BS, look to Gary John Bishop's Unfu*k Yourself, [which] aims to help readers who feel f*cked up work through their challenges. You'll get advice and tools to combat negative self-talk and feel more empowered." – Bustle
---
"Charming. Brave. Hilariously honest. Whether you buy this book for yourself, your favorite introvert, or the chatty friend you're hoping to shut up for a few solid hours, you can't go wrong with Jessica Pan's revealing and delightful memoir." – David Litt, New York Times bestselling author of Thanks, Obama
---
Shop "The Last Black Unicorn" >>
"The Last Black Unicorn is an inspiring story that manages to be painful, honest, shocking, bawdy and hilarious." – The New York Times Book Review
---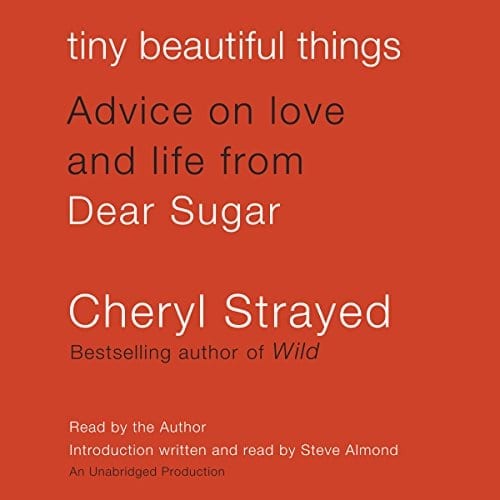 Shop "Tiny Beautiful Things" >>
"A fascinating blend of memoir and self-help. Strayed is an eloquent storyteller, and her clear-eyed prose offers a bracing empathy absent from most self-help blather." — Nora Krug, The Washington Post
---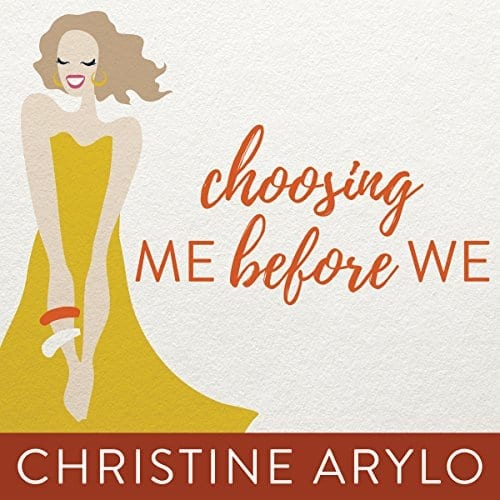 Shop "Choosing Me Before We" >>
"With wit and wisdom, Arylo teaches us how to find the answers about love and relationships inside ourselves. From here we can accomplish our most heartfelt dreams." — Marcia Wieder, founder of Dream University
---
"TerKeurst doesn't just share empathetic anecdotes for readers in a rut; she focuses on digging down to the roots of anxiety and providing tools for overcoming self-doubt and handling the pain of rejection." – Publisher's Weekly
---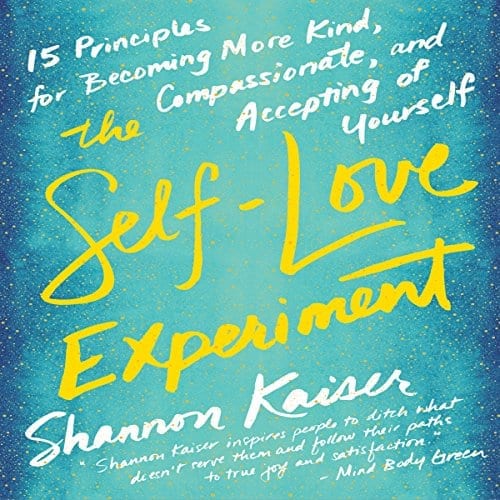 Shop "The Self-Love Experiment" >>
"[A] profound book and a must-read for anyone that prioritizes happiness. . . . This is the playbook for making small changes and shifts that will yield you large results in your happiness." — Kristine Carlson, author of Don't Sweat the Small Stuff for Women
---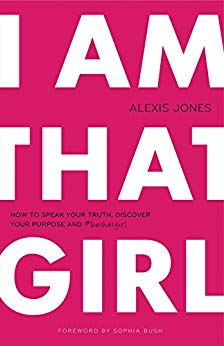 "Alexis is here to transform the reality of what it is to be female and I AM THAT GIRL isn't just a book, it's a call to action. It's a manifesto for the 21st-century GIRLS movement and Alexis leads this mission with the truest grace and humility. I am honored to call her my friend, and I am honored to follow her lead." – Bryce Dallas Howard
*Also available on Kindle Unlimited
---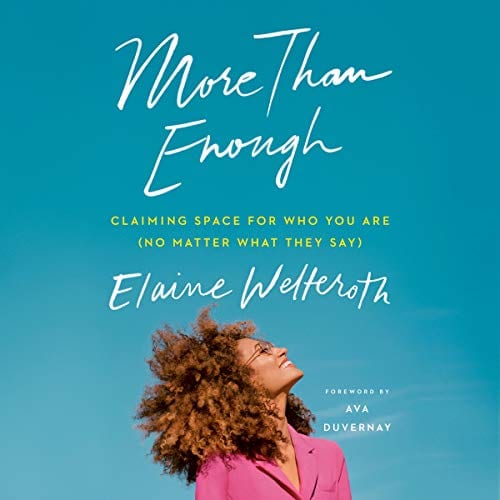 Shop "More Than Enough" here >>
"Elaine gifts us all with a beautifully intimate and powerful retelling of her ever-unfolding journey. In sharing her joys, pitfalls, adventures, self-doubt, and successes, she reminds us that through uncovering and discovering the many facets of ourselves, we are more than enough." — Yara Shahidi
---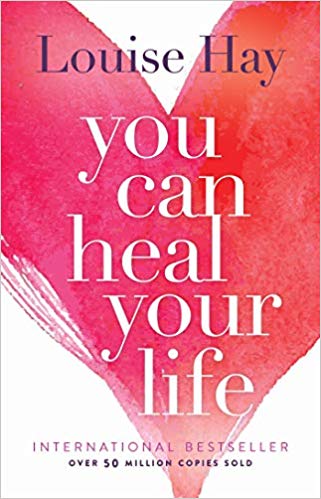 Shop "You Can Heal Your Life" >>
"Her key message is: "If we are willing to do the mental work, almost anything can be healed." The author has a great deal of experience and firsthand information to share about healing, including how she cured herself after being diagnosed with cancer."
---
Shop "Mastering Your Mean Girl" >>
"Mastering Your Mean Girl will set hearts on fire and light up people's minds with positivity and inspiration." — Lisa Messenger, editor of The Collective
---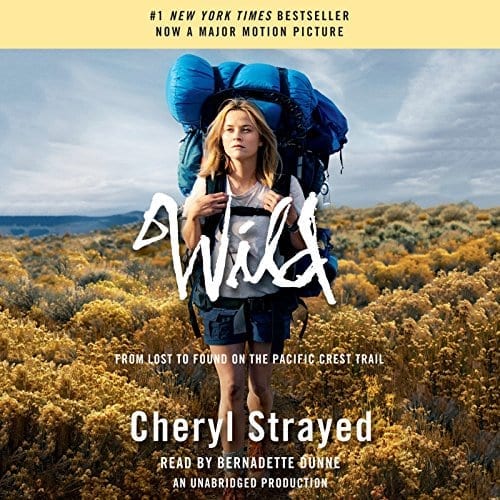 "Devastating and glorious. . . . By laying bare a great unspoken truth of adulthood—that many things in life don't turn out the way you want them to, and that you can and must live through them anyway—Wild feels real in many ways that many books about 'finding oneself' . . . do not." — Slate
---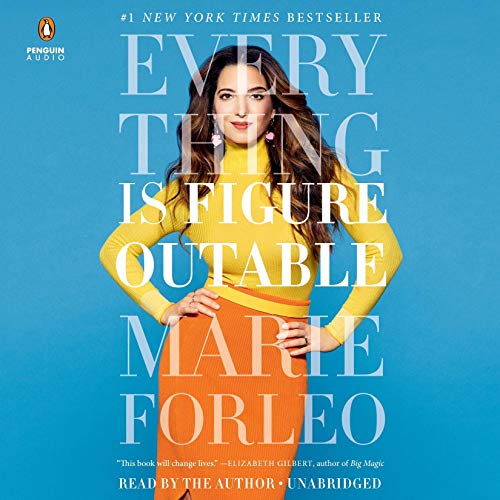 Shop "Everything is Figureoutable" >>
"Everything is Figureoutable is a whirlwind of power, humor, pragmatism, and grace. Marie Forleo writes exactly the way she lives—with full-on enthusiasm, no-bullshit directness, and a ferocious commitment to self-accountability. This woman is the real deal, people. This book will change lives." – Elizabeth Gilbert, author of "Eat, Pray, Love" and "Big Magic"
---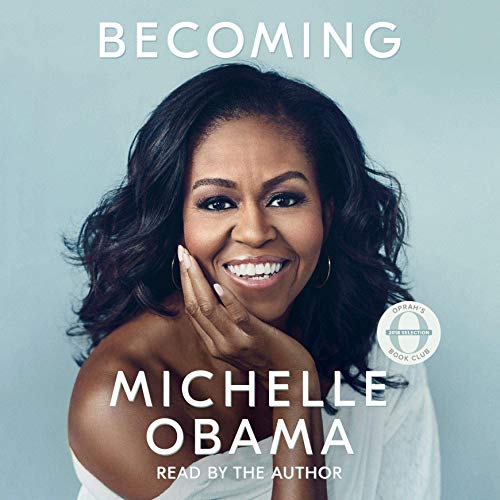 "Warm, wise, and revelatory, Becoming is the deeply personal reckoning of a woman of soul and substance who has steadily defied expectations—and whose story inspires us to do the same." – Amazon
---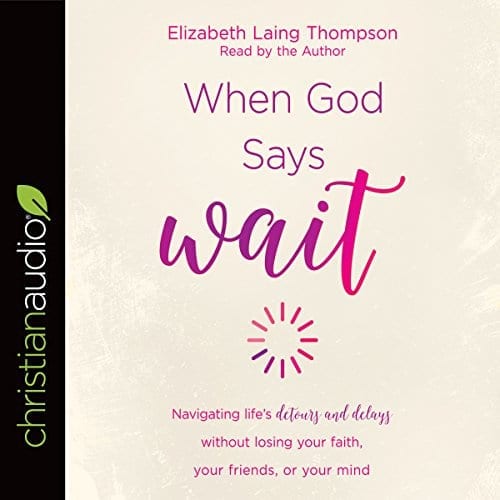 "Author Elizabeth Laing Thompson invites you to walk alongside people of the Bible who had to wait on God…imperfect heroes like David, Miriam, Naomi, Sarah, Joseph, and others. Their stories will provide a roadmap for your own story, helping you navigate the painful, lonely territory of waiting, coming out on the other side with your faith, relationships, and sense of humor intact."
---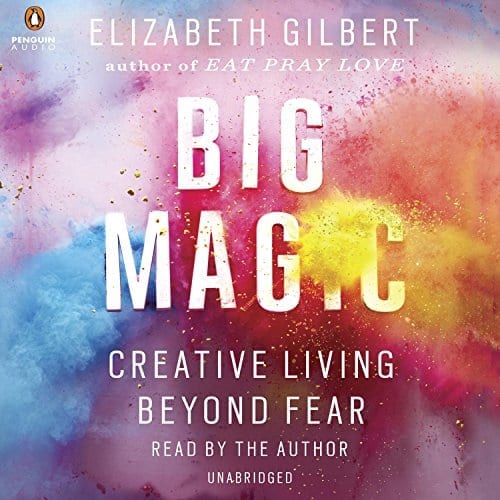 Shop "Big Magic" >>
"Big Magic is a celebration of a creative life…Gilbert's love of creativity is infectious, and there's a lot of great advice in this sunny book…Gilbert doesn't just call for aspiring artists to speak their truth, however daffy that may appear to others; she is showing them how." —Washington Post
---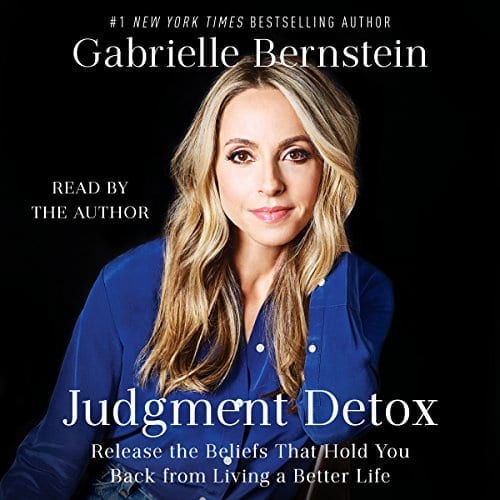 ---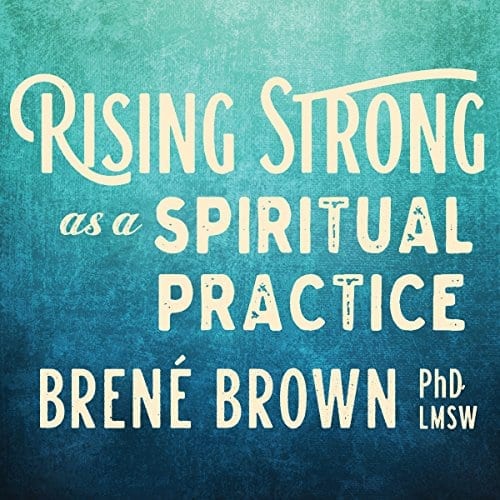 "With a fresh perspective that marries research and humor, Brown offers compassion while delivering thought-provoking ideas about relationships—with others and with oneself." — Publishers Weekly
---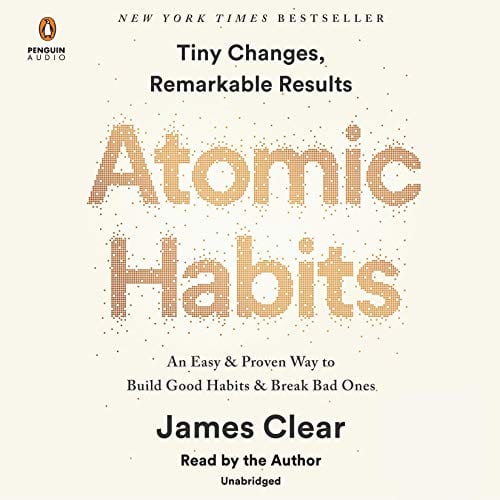 Shop "Atomic Habits here >>
"In Atomic Habits, Clear will show you how to overcome a lack of motivation, change your environment to encourage success, and make time for new (and better) habits. – Glamour.com
---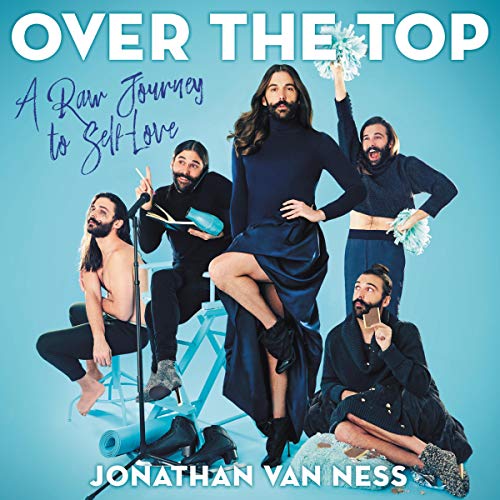 "There is plenty to laugh at in the ways "Queer Eye"'s grooming expert frames his story, but it's the battles he's waged against the darker corners of his soul to become the bright light we know today that provide the necessary context for this book to shine." – The New York Times
---
Shop "The Life-Changing Magic of Tidying Up" >>
"[It is] enough to salute Kondo for her recognition of something quietly profound: that mess is often about unhappiness, and that the right kind of tidying can be a kind of psychotherapy for the home as well as for the people in it . . . Its strength is its simplicity." — The London Times
---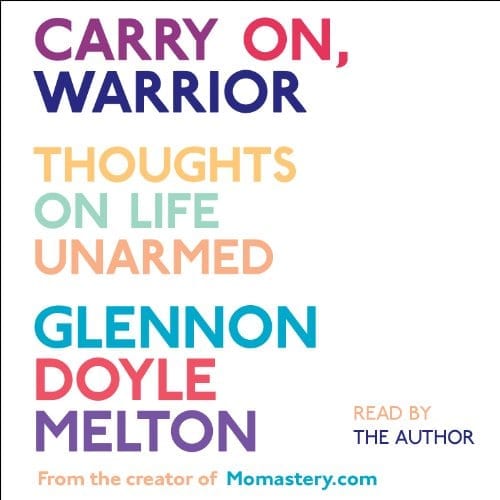 "Glennon embodies all that we want to be and fear we are not: she is authentic, funny, wise, loving, and resilient in the face of extraordinary challenges. But the magic of Carry On, Warrior is that by the time you finish the book, you realize you ARE all those things, and more. It is a book that actually makes you feel that you are loved and cherished. Has a book ever accomplished anything more marvelous than that?" — Vanessa Diffenbaugh, author of The Language of Flowers
---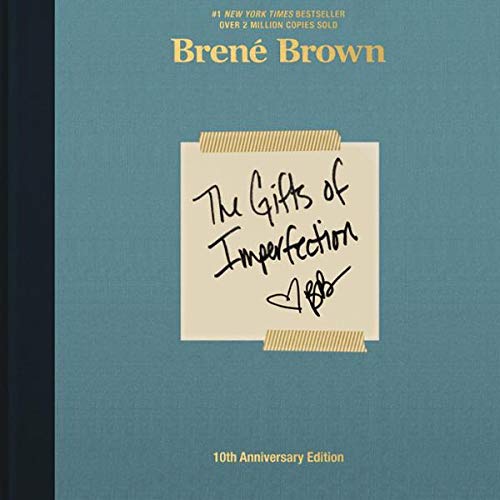 Shop "The Gifts of Imperfection" >>
"This book is an invitation to join a wholehearted revolution. A small, quiet, grassroots movement that starts with each of us saying, 'My story matters because I matter.' Revolution might sound a little dramatic, but in this world, choosing authenticity and worthiness is an absolute act of resistance." – Brene Brown
---
"Want deeper, more soulful connections with the people you care about? Melissa Ambrosini's Open Wide provides powerful tools for enriching all the relationships in your life, including the most important one of all, the one with yourself." — Selina Soo, creator of Impacting Millions 
*Also available on Audible Plus
---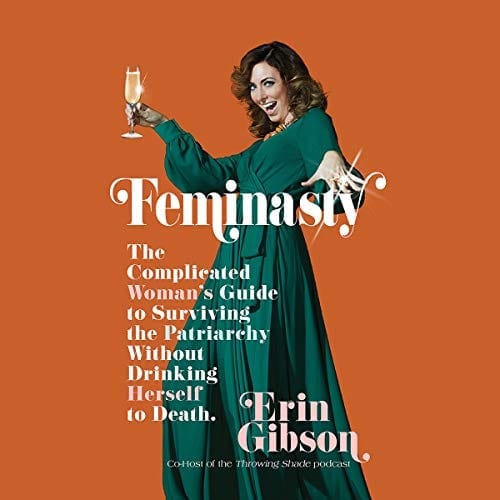 "Erin Gibson–one-half of the crazy-popular Throwing Shade podcast–is as sharply funny as she is unabashedly feminist. Damn smart, too. Each of the essays in this book is an eye-opening lesson in how the patriarchy is working against us, and how to fight back. " ― Cosmopolitan
---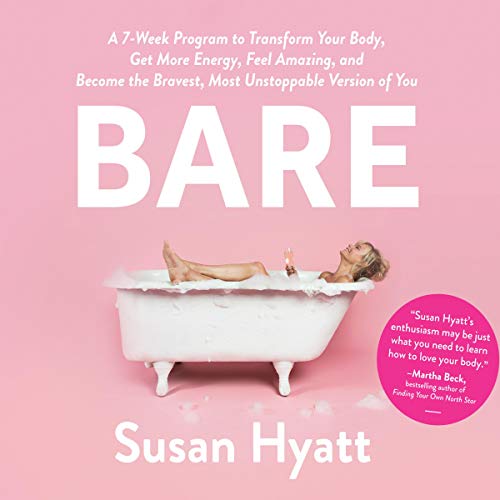 "This is the perfect book if you want to take excellent care of yourself, upgrade your mental and physical health, build confidence, conquer your goals, crush the patriarchy, and look and feel damn good while doing it. Bare is not a weight-loss plan. It's a life-gain plan." – Amazon
---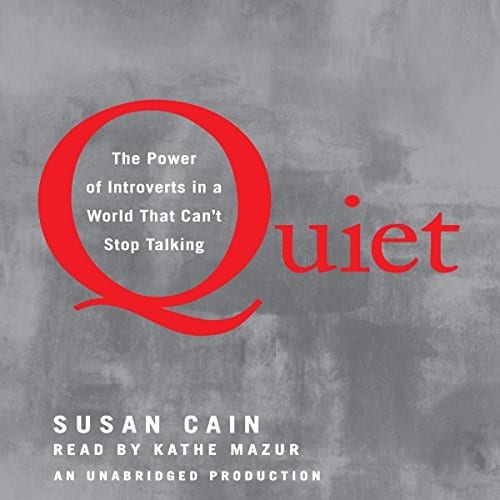 "Cain offers a wealth of useful advice for teachers and parents of introverts…Quiet should interest anyone who cares about how people think, work, and get along, or wonders why the guy in the next cubicle acts that way. It should be required reading for introverts (or their parents) who could use a boost to their self-esteem." – Fortune.com
---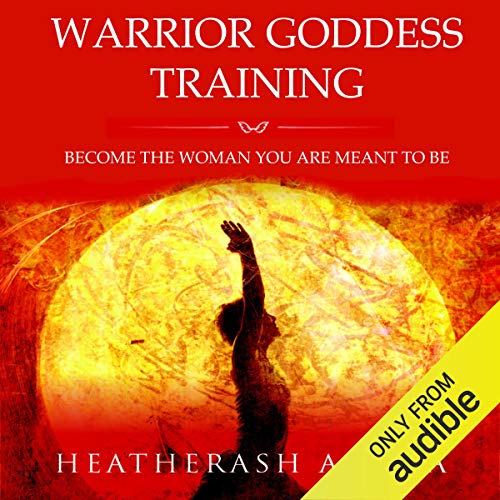 Shop "Warrior Goddess Training" >>
"This is a book for all women, no matter their age or stage of life. HeatherAsh Amara is a master teacher who embodies the concepts of warrior and goddess in her life and writing… Each lesson she presents offers insight and practices for spiritual, physical, intellectual, and psychological growth" — Judith Yos
---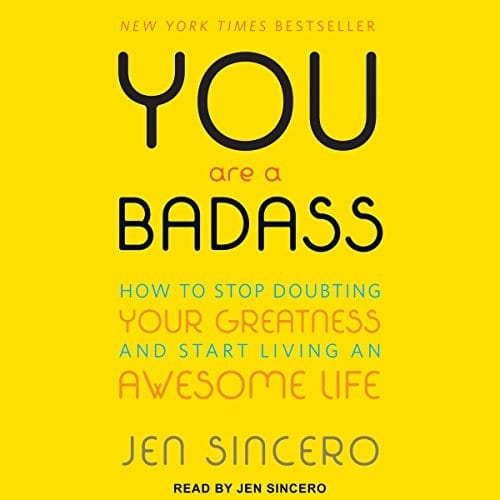 ---
Shop "The Happiness Project" >>
"For those who generally loathe the self-help genre, Rubin's book is a breath of peppermint-scented air. Well-researched and sharply written. . . . Rubin takes an orderly, methodical approach to forging her own path to a happier state of mind." – Kim Crow, Cleveland Plain Dealer
---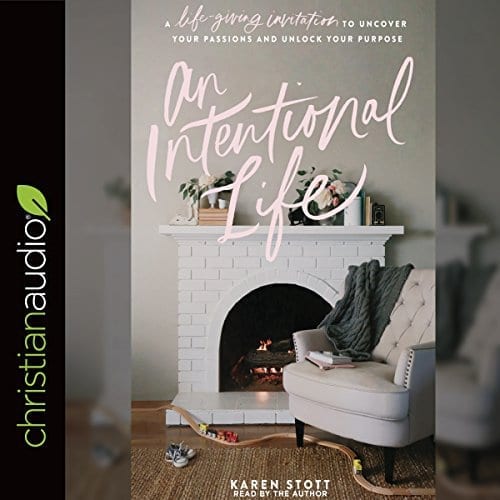 "Imagine you're journeying through this book with a trusted friend as your heart engages these pages. I trust Karen Stott with my own heart, and because of that I can confidently trust her with yours…mostly because I know she is trusting all of us to Jesus along the way." – Logan Wolfram, author of Curious Faith
---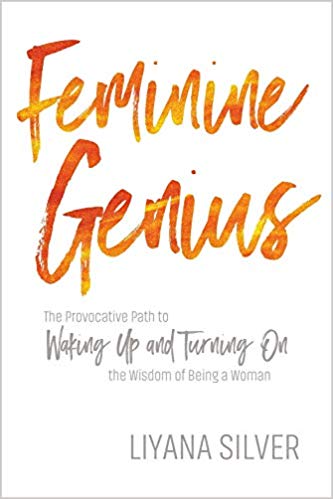 ---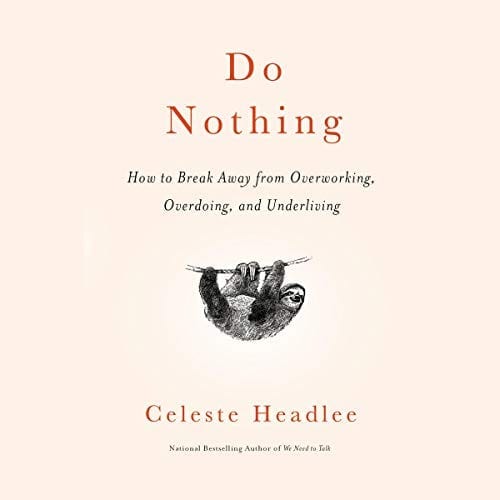 "Despite working harder than ever, people have never been more depressed, anxious, and unhappy. Without a doubt, our modern way of life is not working. In fact, it's killing us. But what is to be done? With intelligence and compassion, Headlee presents realistic solutions for how we can reclaim our health and our humanity from a technological revolution that seems hell-bent on destroying both. I'm so grateful to have read this book. It delivers on its promise of a better life."- Elizabeth Gilbert, author of Big Magic and Eat Pray Love
---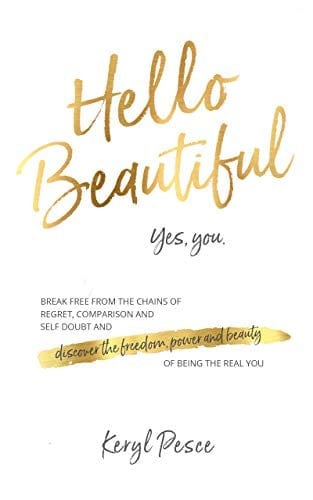 ---
Shop "A Year of Positive Thinking" >>
"I deeply love Cyndie's message and style―she's taught me to say yes more, to say no more, and to actually ask for what I want. Her new book, A Year of Positive Thinking, provides a lovely, inspiring, and always spot-on daily reminder that you are enough. Get ready to say, 'Oh, I really needed to hear this today'…365 times."- Rachel Miller, Senior Lifestyle Editor at BuzzFeed
*Also available on Kindle Unlimited
---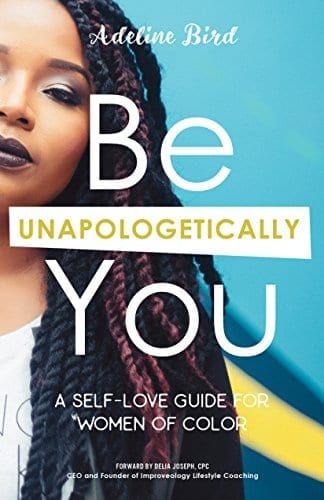 Shop "Be Unapologetically You">>
"As a woman of color, you think you are at the bottom of the pile but your position is unique and your differences are not your weakness, they are your strength. Once you own that, you can be unstoppable." – Amazon
*Also available on Kindle Unlimited
---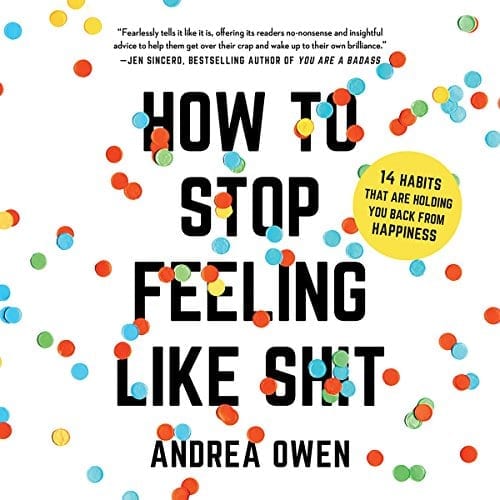 Shop "How to Stop Feeling Like Sh*t" >>
"Fearlessly tells it like it is, offering its readers no-nonsense and insightful advice to help them get over their crap and wake up to their own brilliance." – Jen Sincero, bestselling author of You Are a Badass
---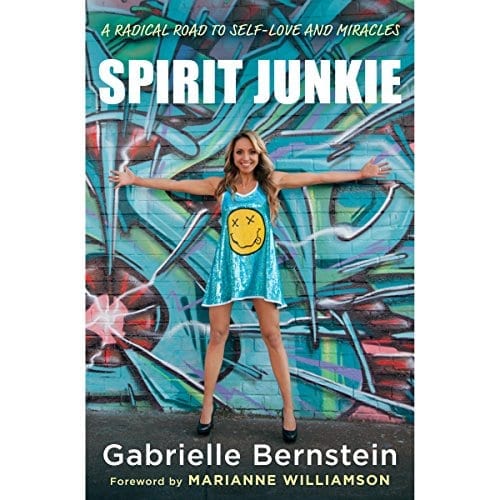 "In this mixture of humor, grief and how-to instructions on achieving enlightenment, Bernstein offers more than just autobiography or a user's guide to meditation . . . A groovy blend of meditative and instructive writing." – Kirkus Reviews
---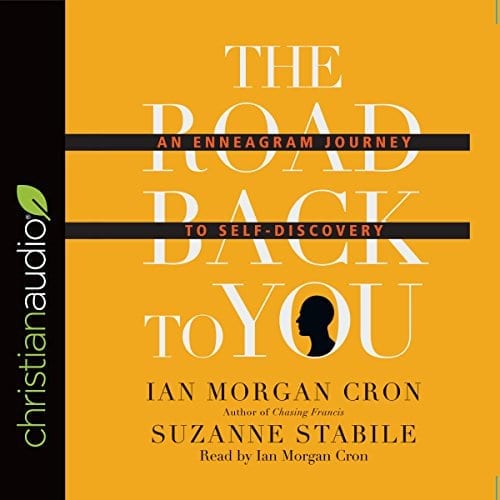 Shop "The Road Back To You" >>
"What would you give to crack the biggest mystery in the world: Yourself? Why do we act, think, feel, and believe the way we do? I know of no better tool than the Enneagram. And I know of no better teachers of this tool than my friends Ian Cron and Suzanne Stabile. I use the Enneagram in my business and personal life every day. The Road Back to You will open your eyes to the depths of your heart." – Michael Hyatt, coauthor of Living Forward
---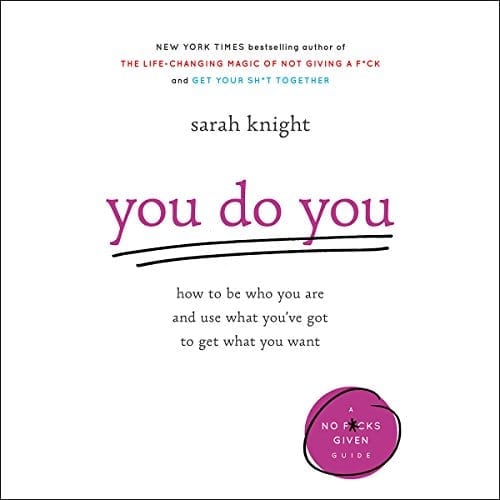 "Hilarious, irreverent, and no-nonsense… You Do You is all about being yourself, putting your own happiness first, rejecting any social contracts that aren't working for you, and living life from your own place of power. Get it girl." – Bustle
---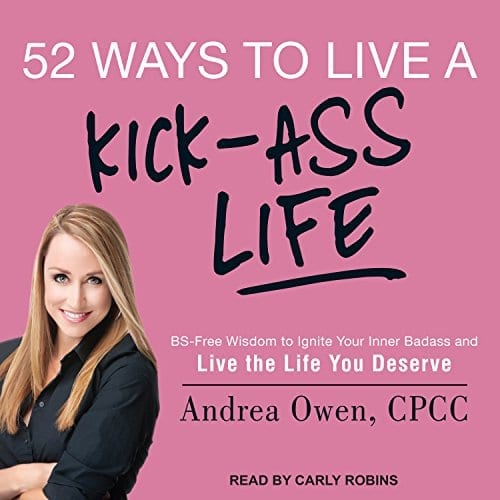 Shop "52 Ways to Live a Kick-Ass Life" >>
"With 52 Ways to Live a Kick-Ass Life, you will shut off your internal auto-pilot; kick empty expectations to the curb; and live a bigger, gutsier life."
*Also available on Kindle Unlimited
---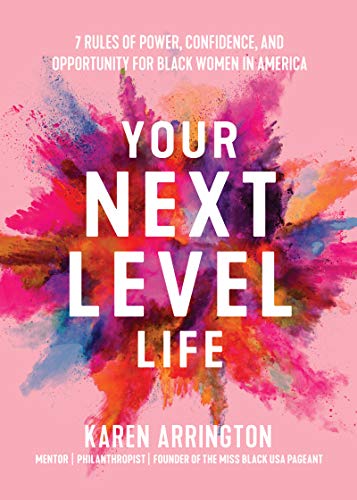 Shop "Your Next Level Life" >>
"This book is a must read for every woman out there, regardless of age. The ins and outs of self-care, handling your money, and living your best life is what Karen covers and this book is so inspiring." – Ask Away
---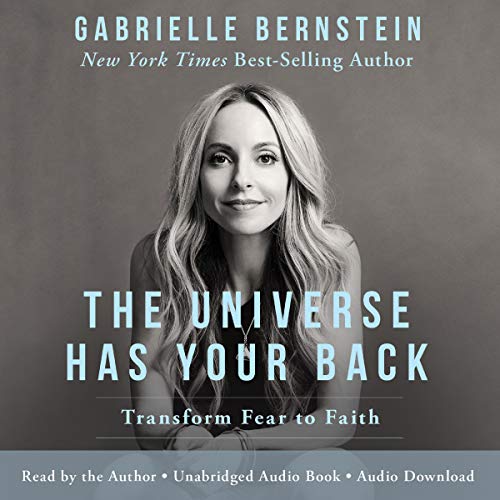 Shop "The Universe Has Your Back" >>
---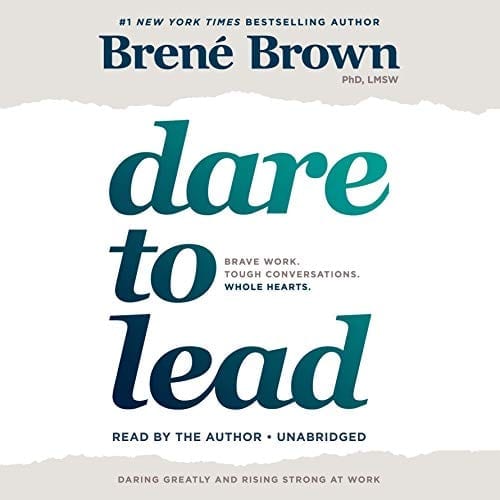 "With Dare to Lead, Brené brings decades of research to bear in a practical and insightful guide to courageous leadership. This book is a road map for anyone who wants to lead mindfully, live bravely, and dare to lead."—Sheryl Sandberg, COO, Facebook, founder, LeanIn.Org
---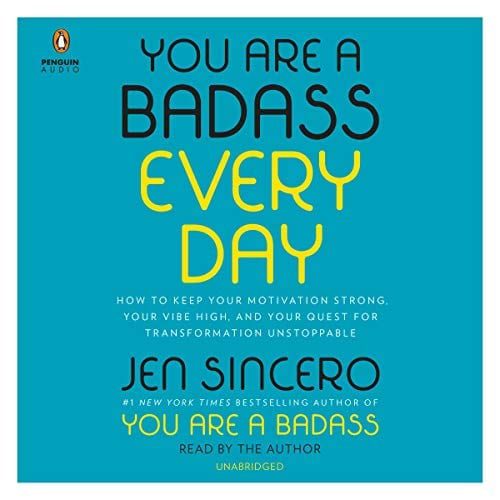 Shop "You Are a Badass Everyday" >>
"[Sincero] aims to teach people to unlock their potential for confidence, wealth, and success. . . . Sincero's new book will have daily strategies for keeping the momentum going and constant reminders of your inner 'badass.'" – Entrepreneur
---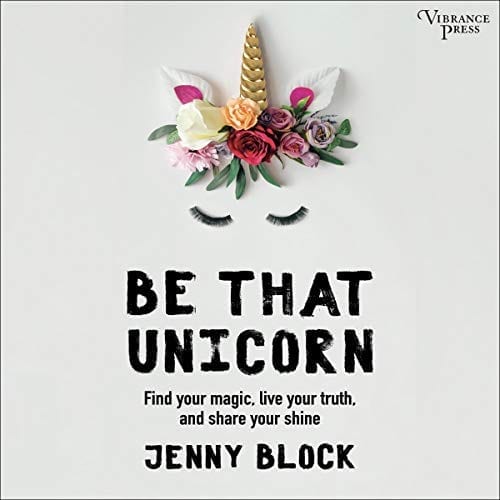 "I love knowing that I am That Unicorn! Jenny inspires me to be an honest, fun, and accountable leader, mom, wife, and friend. This book is a valuable guide to have by your side as you make the tough calls, keep the culture positive, and take a little time to reflect on your own inner unicorn." – Carrie Welch, cofounder of Feast Portland and Little Green Pickle
---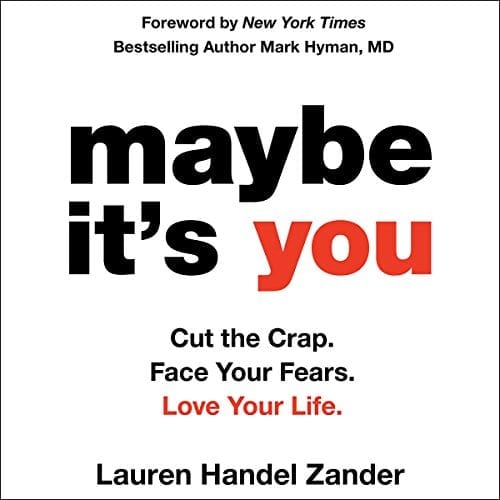 "Change takes work! I'm so glad that there is a book that doesn't sugarcoat anything…. This book is only for people who are ready for change and to face everything holding them back. You're not alone; I'm on the journey too!"― Michelle Williams, Destiny's Child
---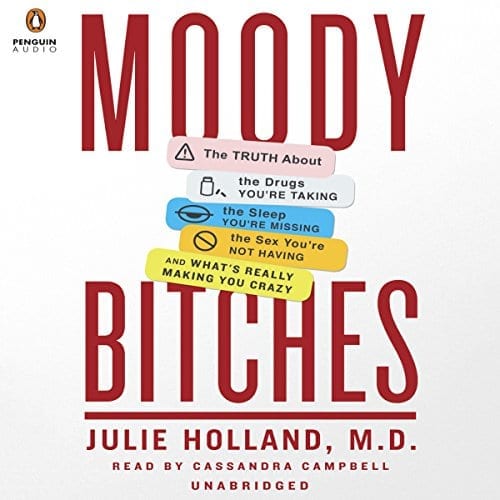 "In a frank style—think good friend who's a doctor—Holland examines how prescription drugs work in relation to the stages of women's lives. This guidance is aligned with recommendations for healthy diet and exercise practices that naturally equalize the body's systems." – Library Journal
---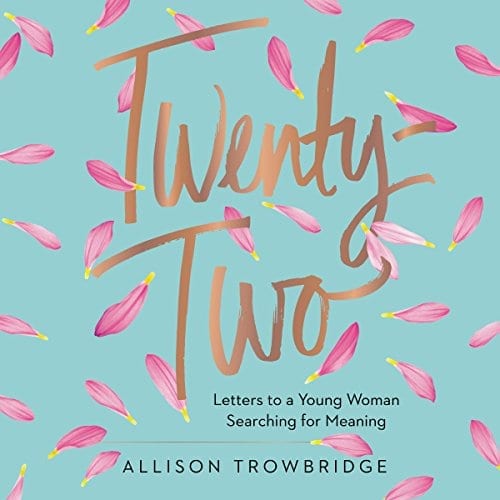 "If I could speak to the younger me, I would have nothing to say. I'd just slap her with this book." – Jeannie Mai, television personality and style expert
---
Share Your Favorite Motivational Book(s)
I'm so curious to know what motivational books you're absolutely loving right now! Which have inspired you to move mountains? Drop a comment and let me know what book(s) this list is totally missing out on.