Beachly Beauty Review: Is This Clean Beauty Subscription Box Worth It?
I tried the latest clean beauty subscription box, Beachly Beauty – a subscription box filled with premium beach-inspired products. From what it costs to what you can expect in a box, check out my Beachly Beauty review to see if it's right for you!
This post contains affiliate links, meaning I earn small a commission when you purchase through them. This does not impact the cost for you and all opinions are authentic!
If you didn't already know, I'm a huge fan of monthly and quarterly subscription boxes and love trying out new ones! I just love the thrill of receiving a package at your doorstep and not knowing what's inside.
What Is Beachly Beauty?
Beachly Beauty is a clean beauty subscription box that features premium beach-inspired products ranging from skincare, haircare, and more!
Beachly also offers a quarterly subscription box filled with beach-inspired goodies including home decor, skincare, apparel, and more! You can check out my review of the Beachly lifestyle box here >>
---
What's Inside a Beachly Beauty Box?
Each box includes 4-6 full-sized clean beauty products that are cruelty-free and valued at over $75! You can expect items such as facial cleansers, lip balms, hair masks, moisturizers, bath soaks, and so much more!
Because Beachly is a beach-inspired brand, you can expect that all products are perfect for those who like to spend time outdoors or in the sun.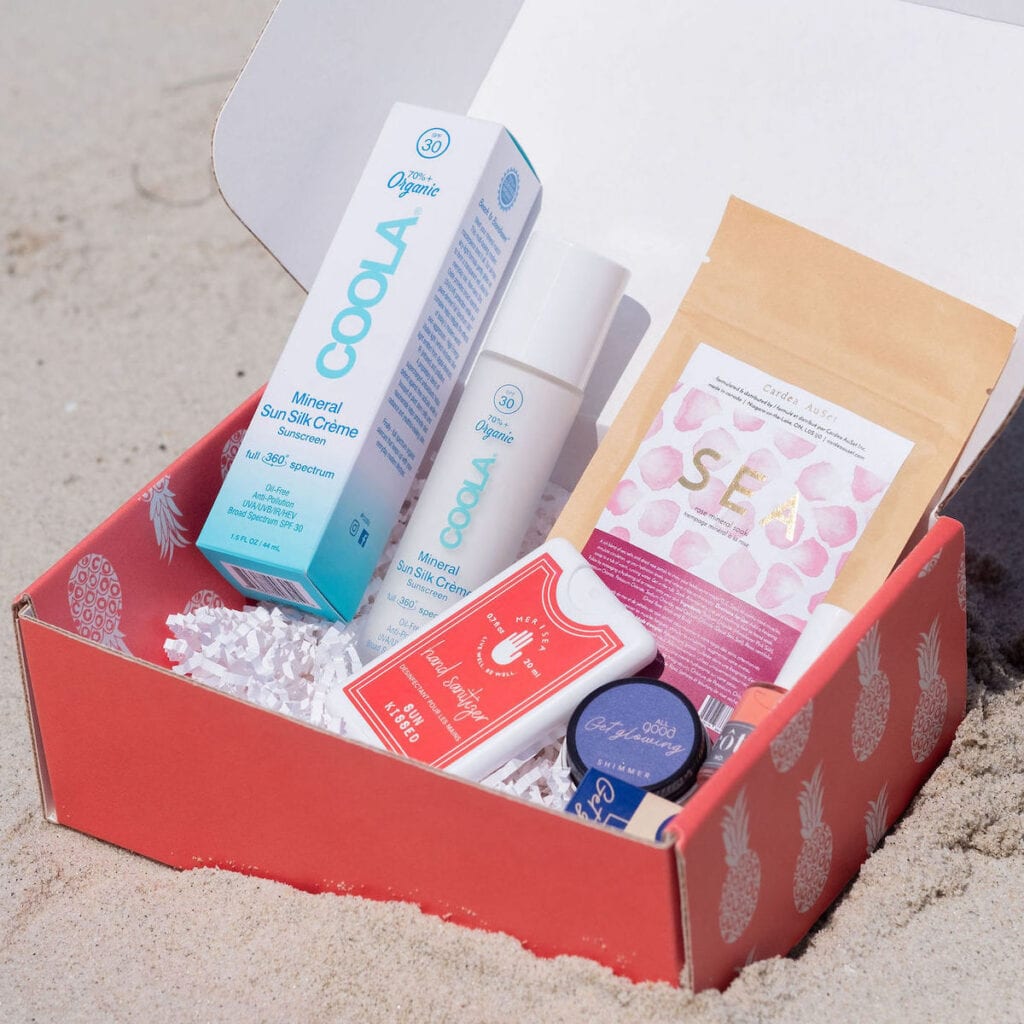 Does It include Use Clean Beauty Products?
Yes! Beachly only includes full-sized products that are clean and cruelty-free!
---
How Much is Beachly Beauty?
A Beachly Beauty membership costs $29/box. Each box includes products that are valued at over $75 retail.
Is There A Shipping Cost?
Each box costs $2.99 to ship, but your first box ships free!
Can I Skip a Month?
Yes! If you are on a budget or just need a break, you can skip a month! Just make sure to skip before the 5th of the month — that's when all memberships renew and once you've been charged, you won't be able to skip or cancel.
---
My Honest Thoughts on The Beauty Subscription Box
Overall, I really enjoyed the Beachly Beauty box and loved that the products are so practical for everyday use. Compared to a lot of other subscription beauty boxes, I feel like I end up with a bunch of products that are either super niche or in colors that I would never use.
I also love that all of the items are full-sized and are all clean, vegan beauty products!
However, while the box does seem a little spendy to me (at least in comparison to some competitors), vegan beauty products are naturally more expensive, and considering you're saving $40+ on retail prices, it's actually a great deal!
I also wish that the products could be more personalized to your wants/needs. At the moment, all customers receive the same set of 4-6 products, but the company is still super new, so this could be something they implement in the future!
Would I get a Beachly Beauty box monthly? Probably not every month, but I would definitely get it again!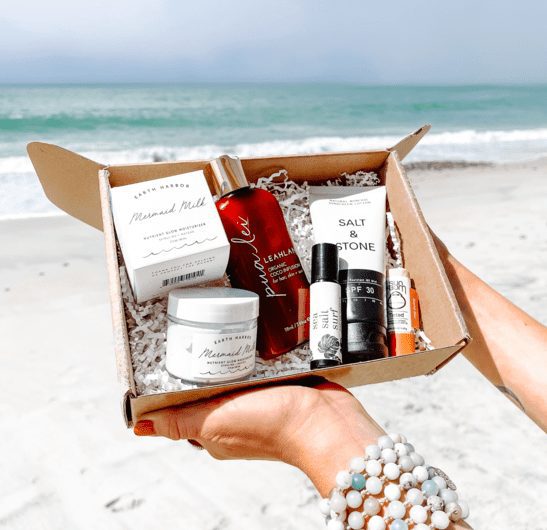 ---
Save 10% on Your First Box
Are you ready to give Beachly Beauty a try? Use the promo code GLOW10 to save 10% on your first box + free shipping!
Get your Beachly Beauty subscription box here >>
---
Check Out The Quarterly Beachly Lifestyle Box
Beachly is a quarterly subscription box filled with beach-inspired goodies. From apparel to accessories, each box includes 6-8 items valued at $250 or more!
And even though Beachly is a beach-inspired box, it's also perfect for people who enjoy spending weekends at their cabin on the lake or days sitting poolside.
Check out the Beachly box here >>