Brightroom: Target's New Affordable Line of Home Storage Solutions
Target just launched their new line of home storage solutions that are minimalist, practical, and SUPER affordable. Check out some of my favorites from the collection below.
This post contains affiliate links meaning we earn a small commission when you purchase through them, but your price is never impacted because of this.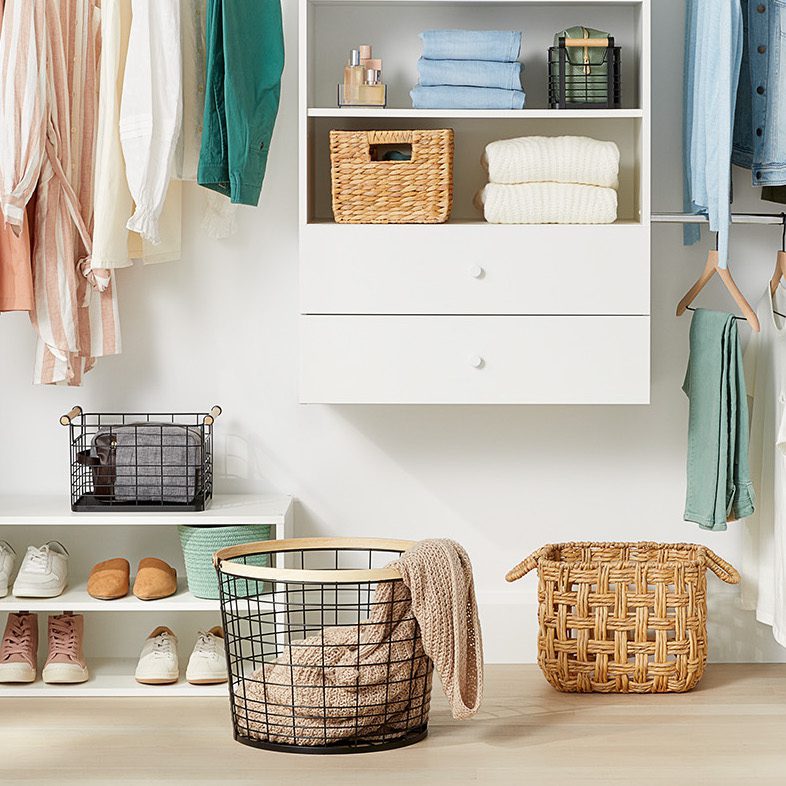 Whether you're trying to re-organize your home post-holidays or maybe you set a New Years' resolution to get your home in order, Target dropped their newest line at the perfect time!
Brightroom is their new collection of 450+ home storage solutions ranging from under-the-sink organization to decorative storage ideas.
Seriously, from organizing your makeup to your garage, there is a storage solution for every aspect of your daily life.
Home Storage Solutions from Brightoom
Here's what their press release says:
The collection is designed with all storage challenges in mind — it's a treasure trove of versatile, modular and even magnetic solutions. Have a small space? Check out the stackable solutions that allow guests to build vertically — like clear plastic bins that work in the pantry, fridge and beyond. Looking to add some pizazz as you organize? The utility carts come in a variety of colors and sizes, with features like pegboards that allow for more storage and even better organization in tight spaces. Plus, this brand was designed so products across the collection work together, making it easy to build on storage solutions over time and stay organized as your needs change.
Below, check out some of my absolute favorite items that are perfect for organizing your everyday life. Most of these items also come in multiple colors so if you don't love what's pictured, there are likely other options!
You can check out the full Brightoom collection here >>
Drawer Storage Trays
---
Tiered Vanity Organizer
---
Stackable Slide Out Door
---
Over-The-Door Organizer
---
4 Drawer Organizer
---
Cosmetic Organizer
---
Turntable Beauty Organizer
---
Woven Milk Crate
---
Coiled Rope Basket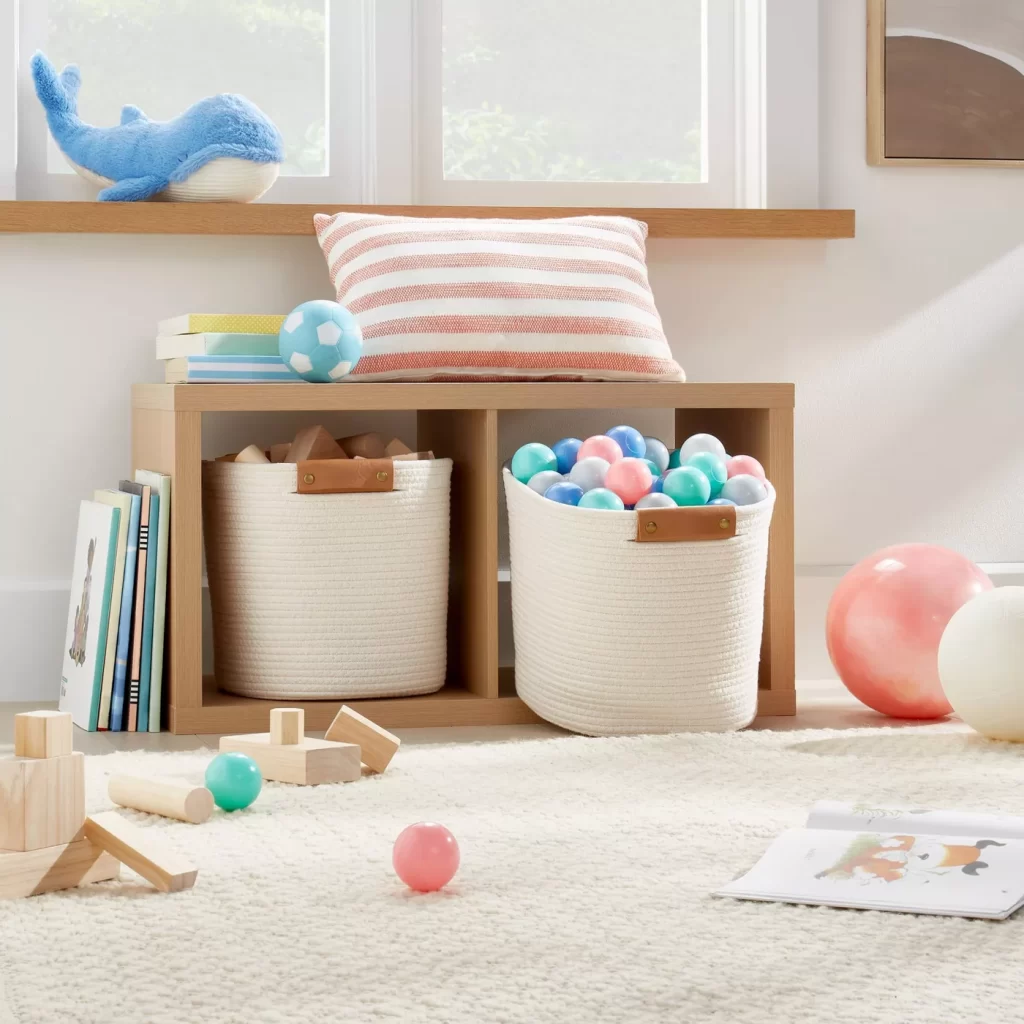 ---
2-in-1 Black Wire Milk Crate
---
Wire Basket
---
Pan Organizer
---
5 Piece Canister Set
---
Wire Pantry Basket
---
Shelf Organizer
---
3-Tier Utility Cart
---
Kitchen Utility Cart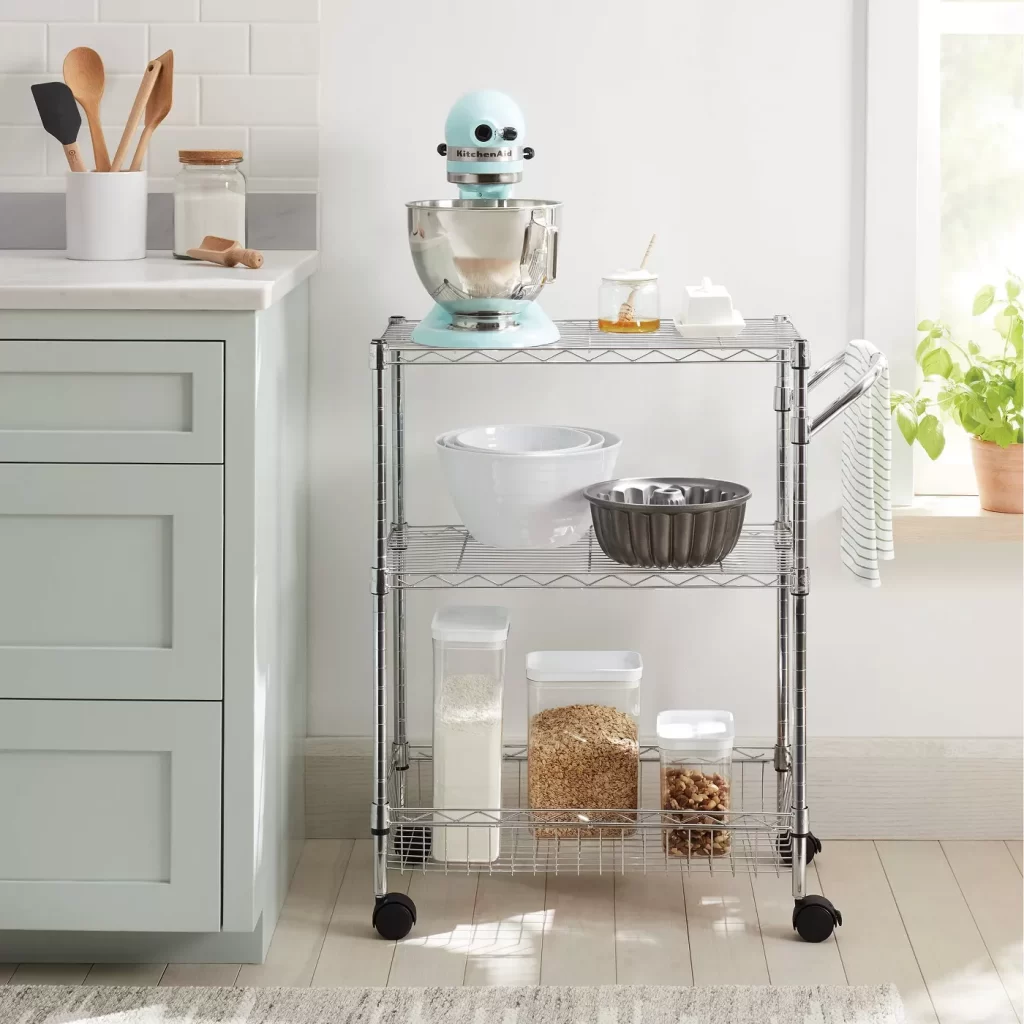 ---
Equipment Storage Cart