First Trimester Must-Haves: 15 Things A Pregnant Woman Needs
Whether you're prepping for pregnancy or in your first trimester, there are so many things a pregnant woman needs that you might not have thought about! Check out this list of 15 first trimester must-haves that will make your pregnancy more comfortable.
This article contains affiliate links, meaning we earn a small commission when you purchase through them, but your cost is never affected and all opinions are our own.
This post is all about first trimester must-haves.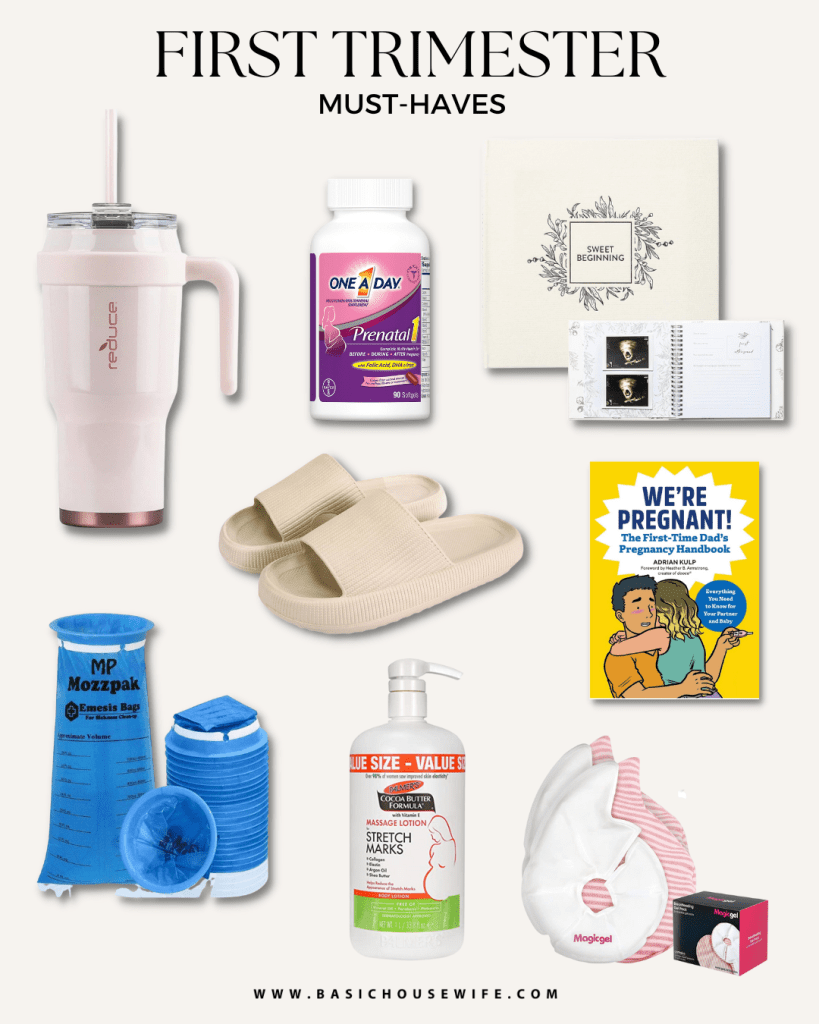 I had no idea how unprepared I was for my first trimester of pregnancy.
Let me start by saying, I had a pretty easy pregnancy. I never dealt with nausea and while I had some really debilitating fatigue, it only lasted for a couple of weeks early on in my first trimester.
But even with having an "easy pregnancy", I still wasn't prepared for the number of symptoms and amount of discomfort associated with the first trimester.
Sure, I knew nausea/morning sickness was a common thing, but sore breasts, cramping, shortness of breath, hot flashes, and extreme fatigue? Nope. Those were symptoms I wasn't prepared for.
So to help you prepare for this new phase of life, I'm sharing some first trimester must-haves and first-time pregnancy tips that will not only help you physically, but mentally as well.
So if you're read…
15 First Trimester Must-Haves
1. A Morning Sickness Soother
While I never really dealt with nausea, I know that is NOT common. These Tummydrops come highly rated and recommended and I suggest having some on hand, whether you've had morning sickness or not. I purchased some, just in case, and while I never needed them, I can confirm that they are tasty!
Tip: If you find that ginger doesn't seem to soothe your stomach, some of my friends preferred sour candies, so give those a try, instead.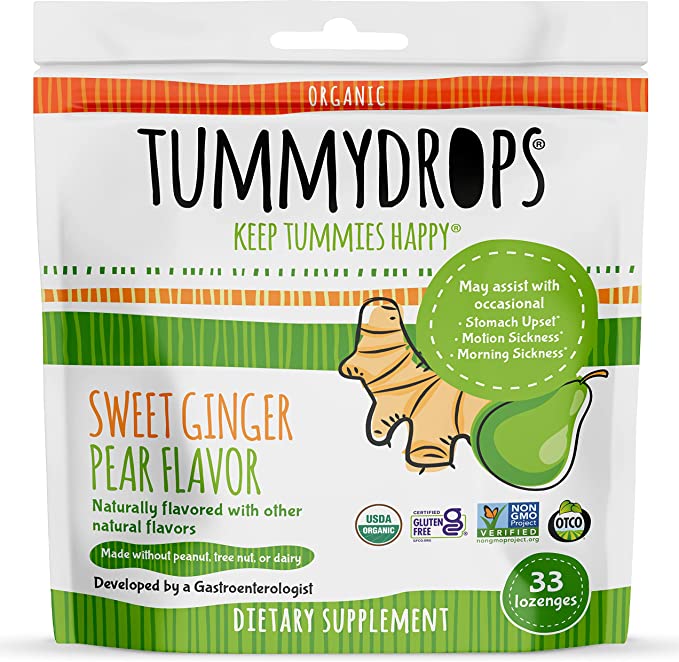 2. Body Moisturizer
Stretch marks are usually genetic and inevitable during pregnancy, but with proper care and management, you can definitely reduce their appearance of them.
This cocoa butter massage lotion is specifically for stretch marks and comes highly recommended and rated by expecting moms. Not to mention, the size will easily last you your entire pregnancy!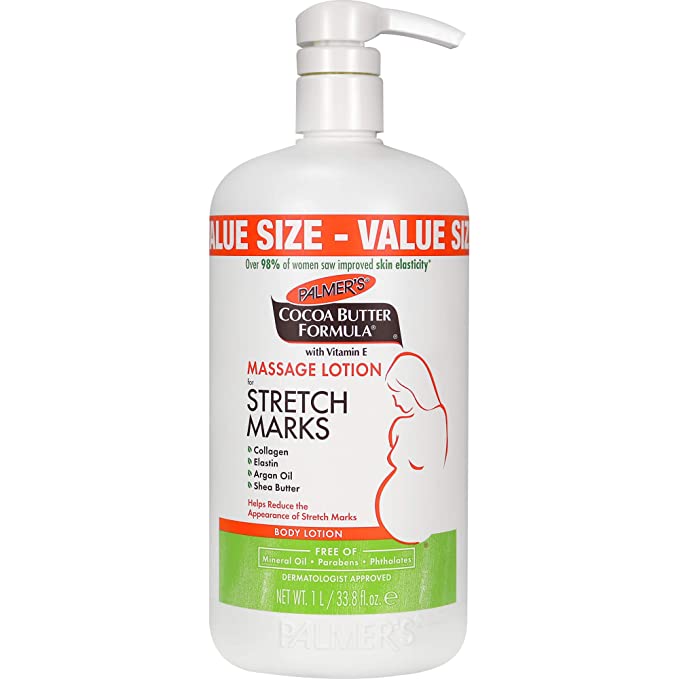 Personally, I have been using the Earth Harbor Laguna Replenishing Body Serum and I love it! While it's not made for pregnancy, its natural ingredients deeply hydrate skin, stimulate cell renewal, and help heal skin imperfections. So far, I'm over 6 months pregnant with no sign of stretch marks, and I love how soothing and non-greasy it feels on my skin. I plan to use this along with a lotion as I progress in my pregnancy.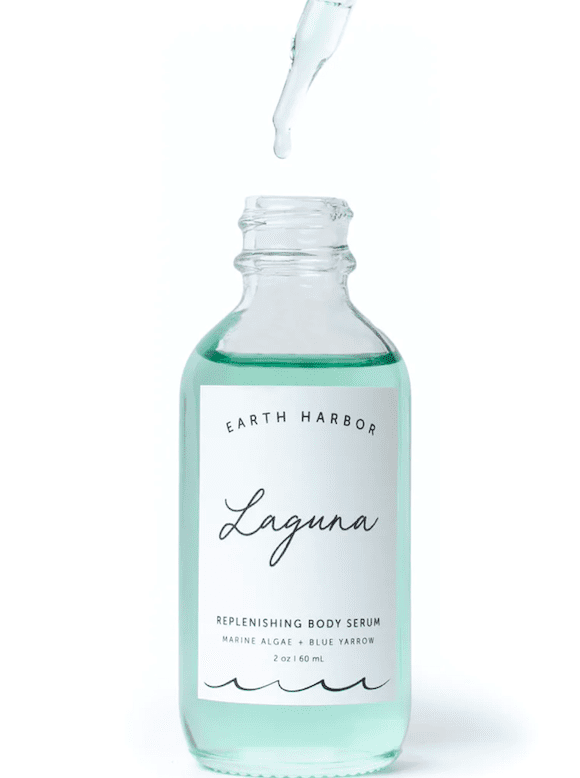 Tip: Start moisturizing your belly daily as soon as you learn of your pregnancy. Not only will it help reduce stretch marks, but as your belly grows, your skin starts to get super itchy and it'll be a good habit to be in.
3. A Water Bottle
This one might seem boring and obvious, but your water intake is SO important during pregnancy. In fact, the recommended intake for pregnant women is about 12 cups (or 3 liters!) of water each day.
Staying hydrated not only supports your baby's growth, but will also reduce swelling, bloating, and decrease your chances of UTIs, constipation, hemorrhoids, etc.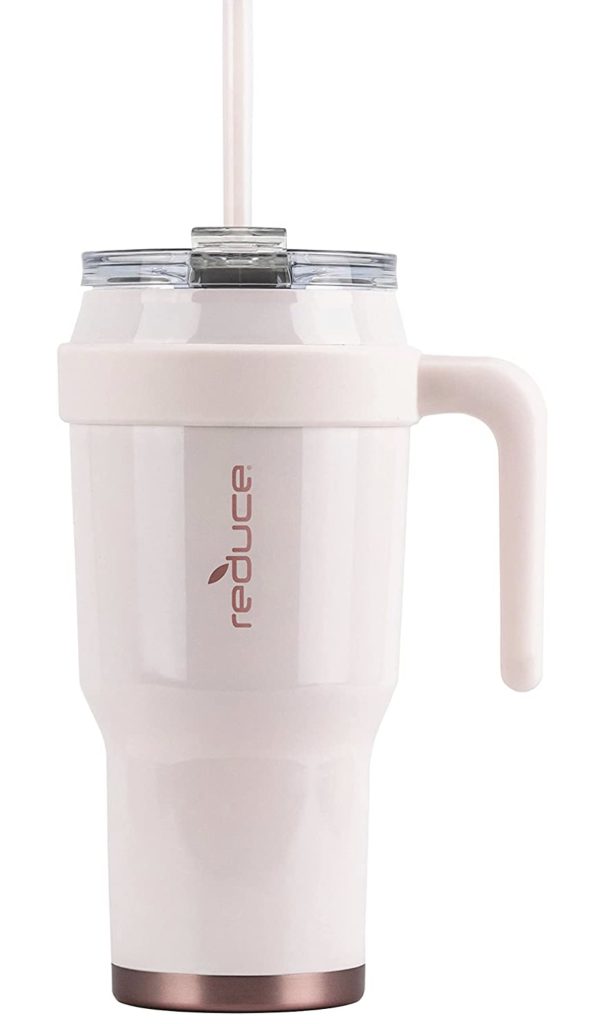 Tip: Get a cute, 40oz water bottle that's easy to carry and take on-the-go. Personally, I love the look and functionality of the Reduce 40oz Tumbler. It feels a lot easier to drink more water when you only have to fill a bottle 2-3x/day vs 4-5x/day.
4. A Keepsake Pregnancy Journal
I'm not gonna lie — this is one of those products that I always rolled my eyes at and would never have purchased for myself. However, my mom gifted me a pregnancy journal and after weeks of letting it sit around, I finally picked it up and have LOVED being able to document my journey. (Surprise, surprise!)
Pregnancy journals usually have prompts or stats for you to fill out each month or each trimester.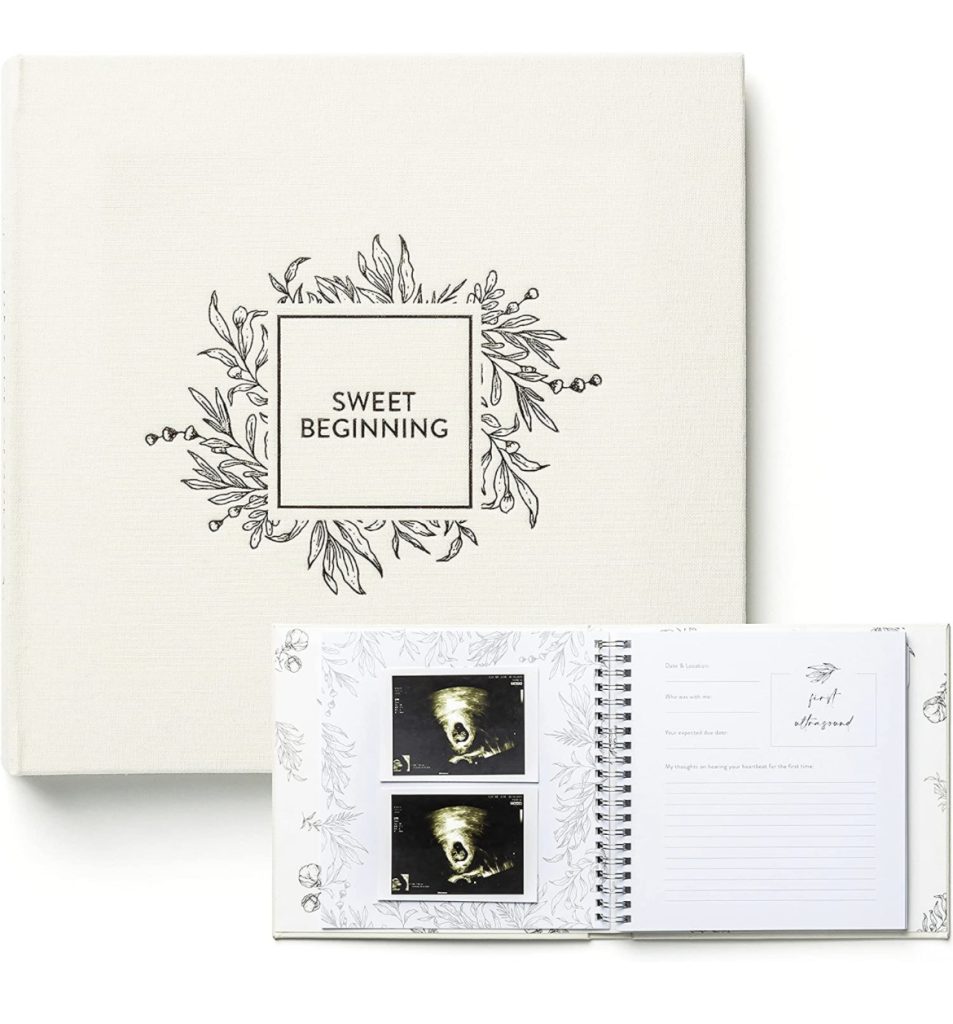 Tip: Use any blank space in your journal to jot down quick notes on your experience. I document things like, what weeks I experience certain symptoms or cravings, any baby milestones (first kicks), and when I have appointments. I figure it might be a helpful resource for my future daughter when she goes through this experience for herself someday!
5. A Prenatal Vitamin
Finding a good prenatal vitamin is a must for ensuring healthy growth for your baby. It's suggested you start a prenatal vitamin as early as the trying stages, but for most of us, myself included, you should start taking one as soon as you learn of your pregnancy.
It's recommended you choose a prenatal vitamin with Folic Acid and DHA.
The One A Day Prenatal Vitamin 1 is what my OB suggested and also includes Iron. You'd be surprised how rare it is to find Iron in prenatal vitamins!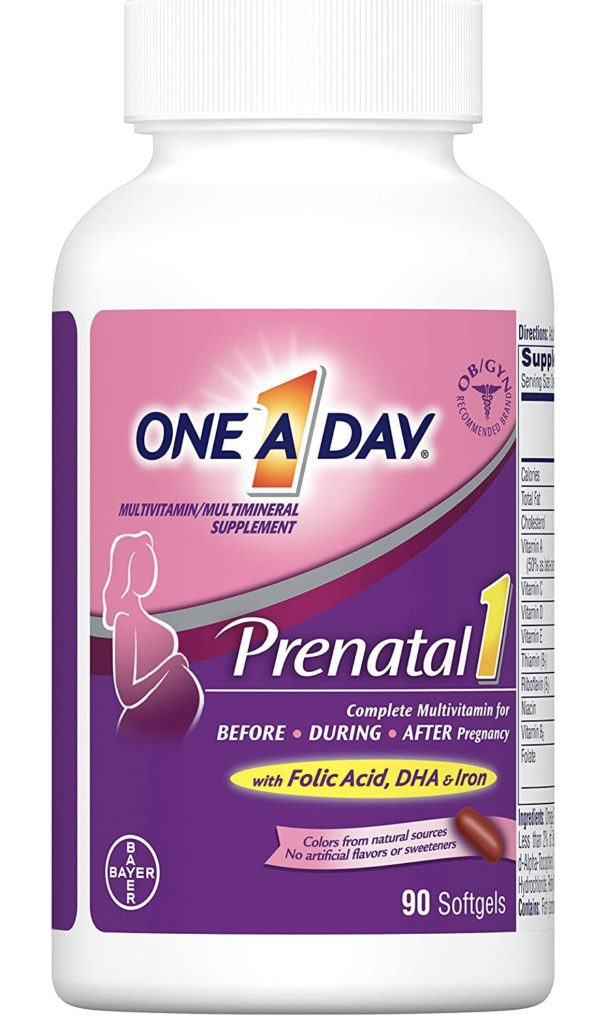 6. A Pregnancy Book
While I didn't get one for myself, these books can be great, reliable resources for your pregnancy journey. From what to expect during each trimester to your baby's growth and more, these book are filled with information that can make your experience a lot less stressful.
What To Expect When You're Expecting is one of the most popular and highly-rated books on the market and is regularly updated to keep up with new findings and trends.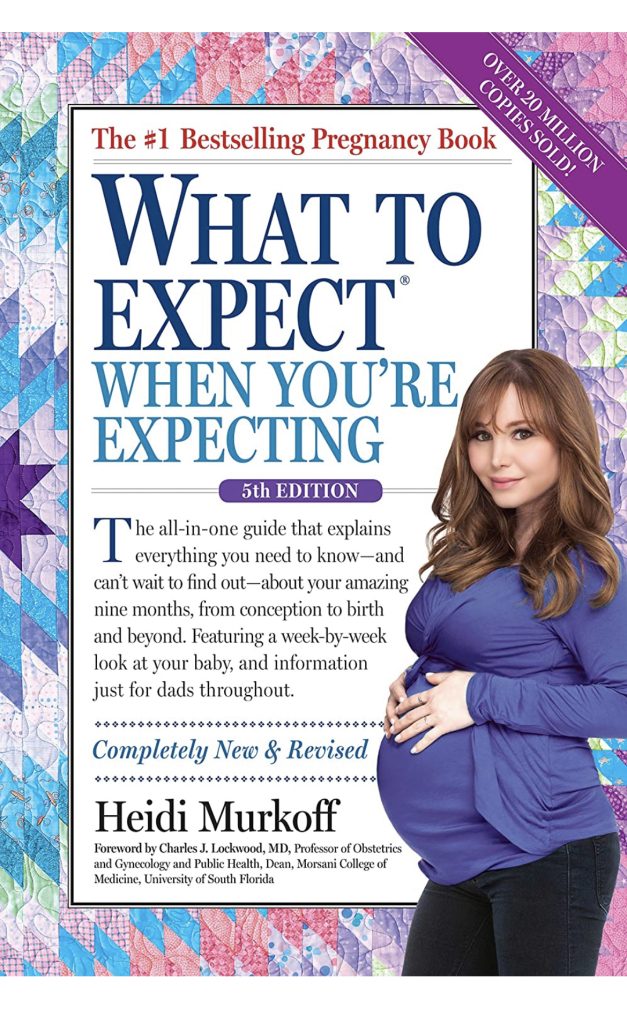 Tip: Avoid Googling symptoms and if you do, only go to credible websites. There is an overwhelming amount of information (and misinformation) on the internet that can cause more harm than good.
7. A Pregnancy Book for Dads
One of the biggest fears my husband had going into this pregnancy was the fact that he had no idea how pregnancy worked and what could be expected from the process. I got this book for him and we read it together each week. The content is super digestible, easy to understand, and is a fun way to further bond with your partner.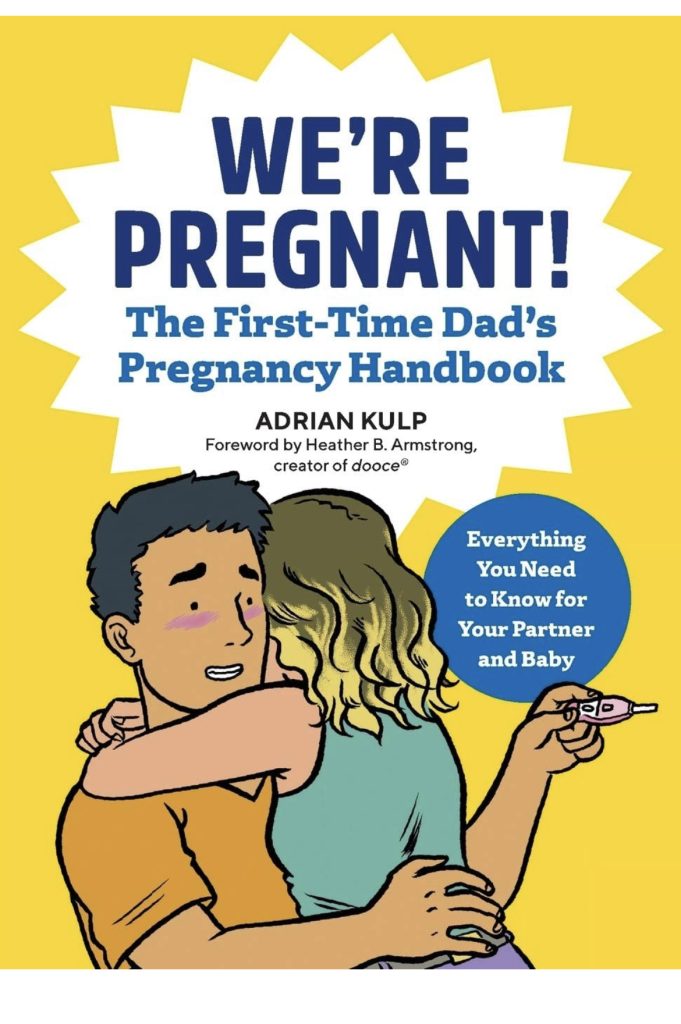 Here's a more gender-inclusive option as well: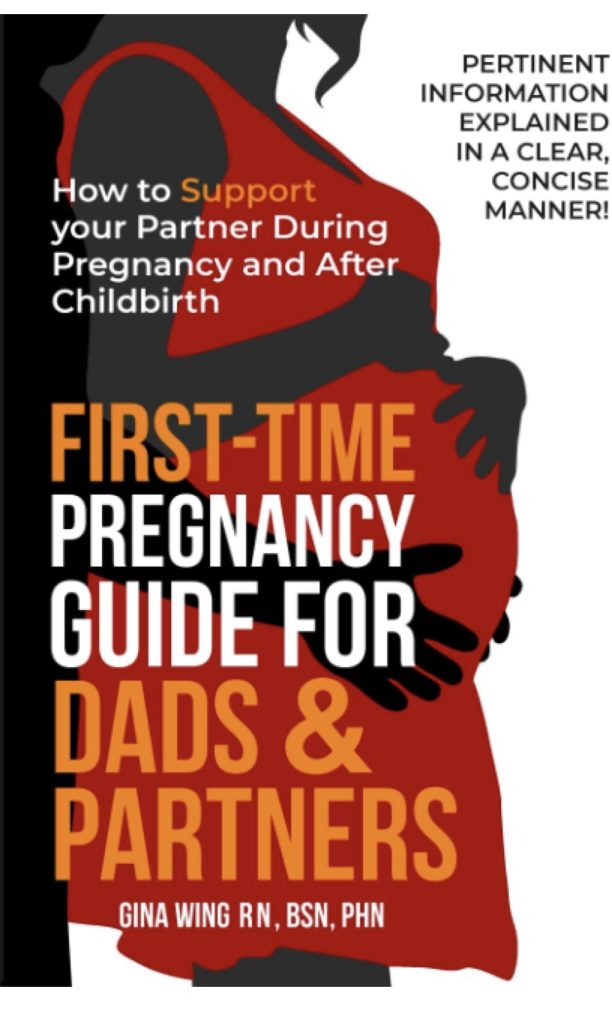 8. Protein Bars
Especially in the first months of pregnancy, it's important to get plenty of protein in your diet for both you and baby. Protein bars make it easy to increase your protein intake and are great to carry around, because let's be honest — you never know when hunger will strike!
9. Supportive House Shoes
I thought that feeling physically uncomfortable was only something that happened in your third trimester. Boy, was I wrong. The constant fatigue in your first few months can leave you feeling physically and mentally exhausted.
A pair of supportive house shoes, like these Cloud Slippers, will not only provide your body with a little added support, but will make you feel comfy cozy all day long.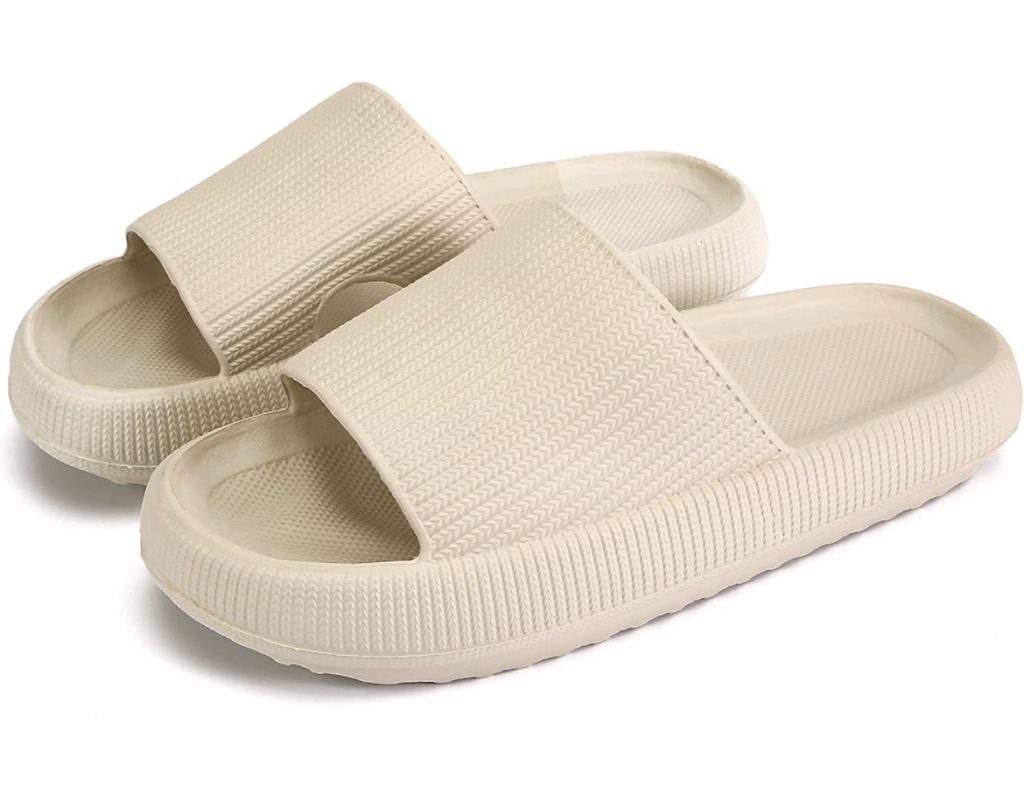 10. Half Caff Coffee
Did you know that it's okay to drink up to 200mg of caffeine per day while pregnant? That's about one 10oz cup of coffee. I'll be the first to admit that I didn't cut out my coffee intake, but I usually only drink one cup/day anyway.
If you're a person who regularly sips on multiple cups of coffee throughout the day, consider switching to half caff, but make sure you're still aware of your intake!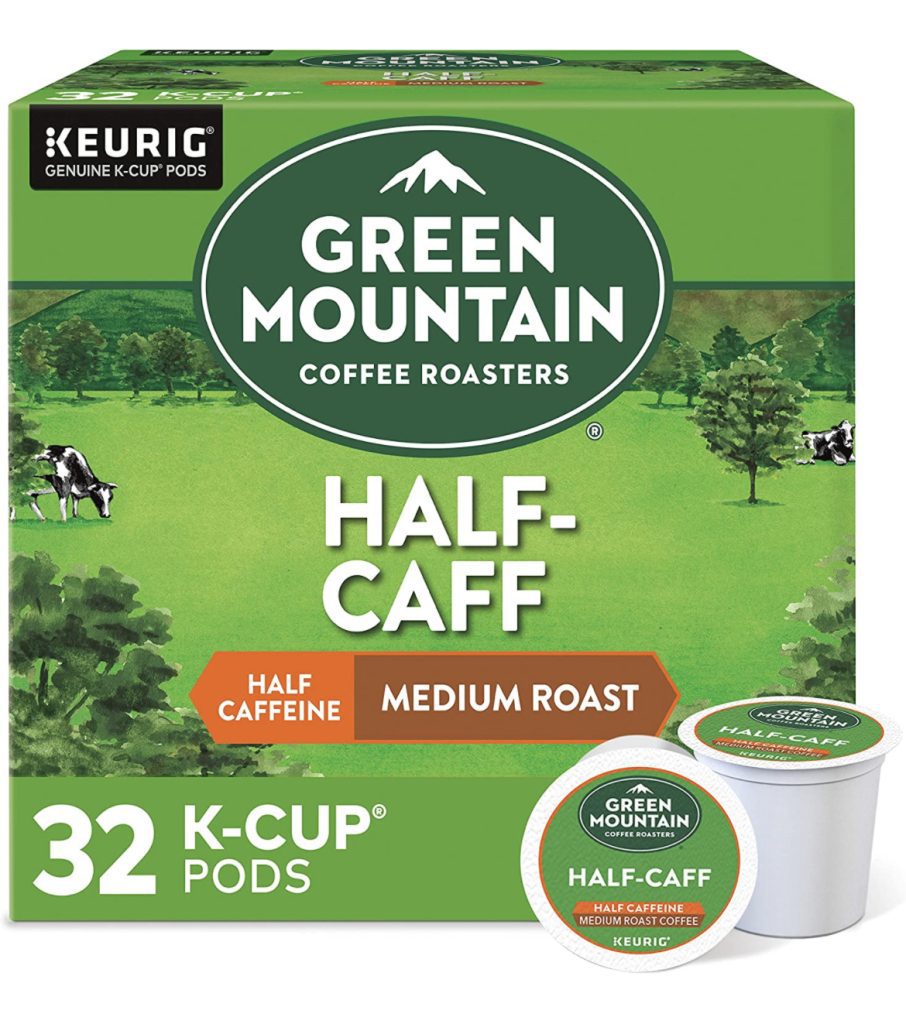 11. Disposable Barf Bags
Again, while I personally didn't battle nausea, I know many women that did. If your nausea is causing you to throw up, these disposable barf bags will really come in handy, and can be conveniently kept in your purse, desk drawer, the car, etc.!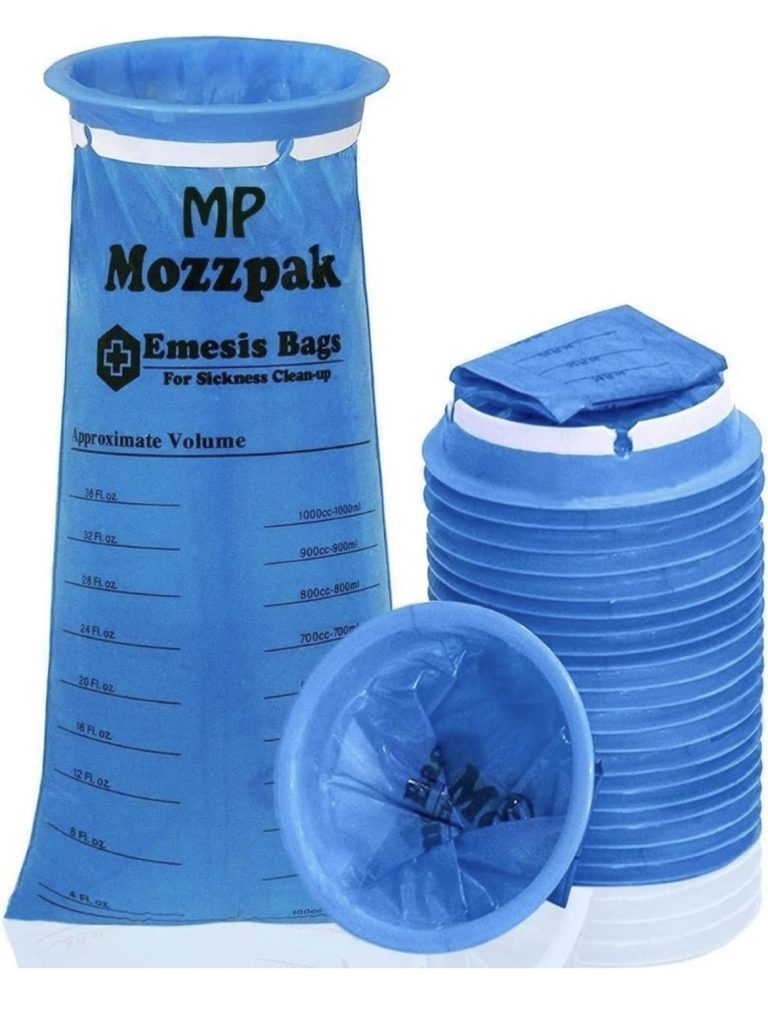 Tip: Keep a sleeve of crackers in your nightstand, at your desk, in your purse, etc. Eating something small and bland will help ease your nauseous tummy.
12. Comfy Clothes (specifically pants)
Physical discomfort is SO real during the first trimester, not to mention the BLOAT. Dear lord, the bloat was wild. So finding stretchy clothes, specifically pants, is going to be so crucial for your comfort.
I basically lived in leggings and was able to wear my pre-pregnancy leggings all through my first trimester, but if you're looking for some great sleepwear or loungewear sets, check out these posts:
13. Breast Therapy Packs
This is something you don't think about until much later in your pregnancy, but your boobs do some major growing in the first trimester and it can be PAINFUL.
While breast therapy packs are commonly used for relieving breastfeeding pains, These Magic Gel Luxury Therapy Packs allow for hot or cold therapy, which can be great for soothing soreness from general enlargement.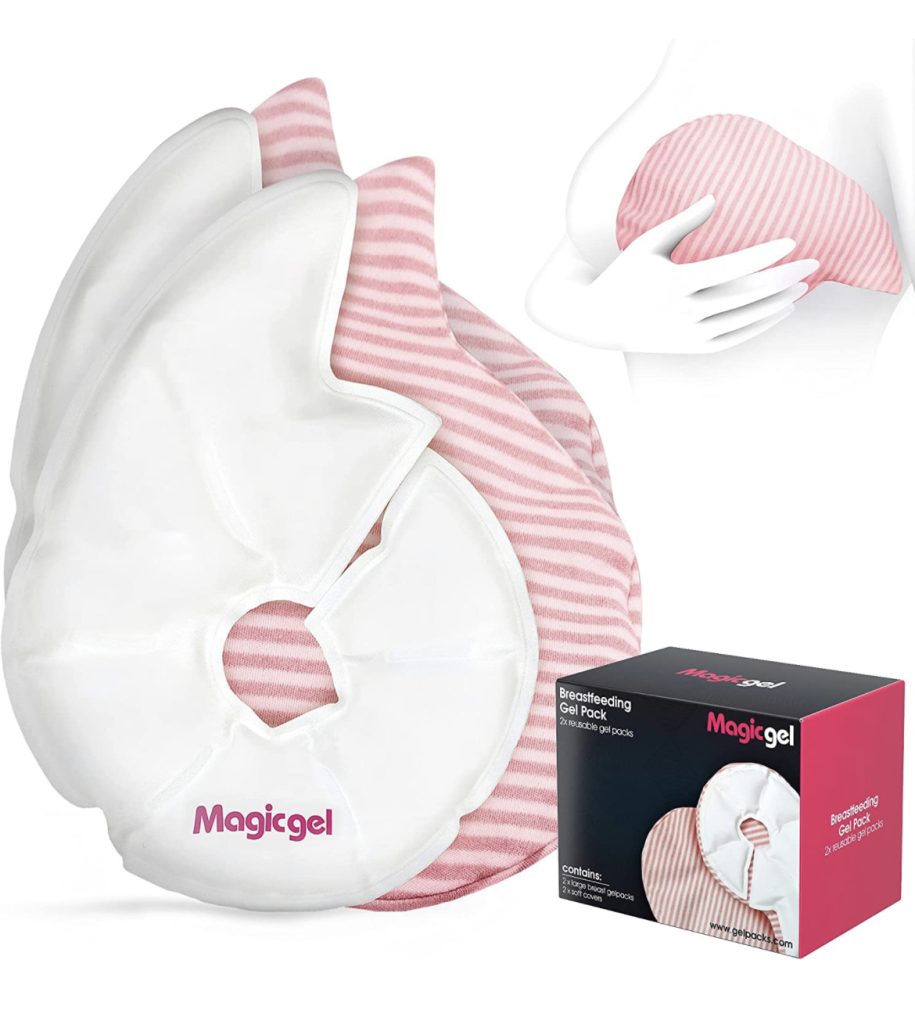 14. Some Basic Medicinal Essentials
There are so many limitations to the medications you can take while pregnant. Luckily, medicines such as Tylenol, which can be used for pains or fevers, and Tums, which is great for indigestion and upset stomach, are usually safe.
Just be sure to always consult with your physician first and follow any dosage guidelines they provide.
15. Someone To Talk To
The biggest thing that I was 100% not prepared for with my pregnancy was the anxiety that came with it. Hopefully, this doesn't happen to you, but my anxiety was at its peak and mentally, I really struggled through the entire first trimester.
One of the things that I hear so many expecting moms talk about, is how isolating pregnancy can be. Especially those first few weeks/months where you're trying to keep it hush-hush.
I cannot recommend enough, the importance of telling someone you trust (that isn't your partner) very early on.
I have two close friends that I told the first week I found out. They were people I felt comfortable and safe with, had anything happened with my pregnancy.
Being able to talk about my experience, complain, vent, whatever I needed to do, was so therapeutic and comforting.
I highly suggest finding someone in your life to tell (if you haven't already) and if you don't have those people, you can always email me.
Share Your First Trimester Must-Haves
One thing I quickly realized during pregnancy is that everyone's experience is so drastically different. What works for me may not work for you. What symptoms I have may be completely different from yours.
That being said, what were some of your first trimester pregnancy must-haves that you recommend to all expecting mommas?
Leave a comment and let me know!