10 Gift Boxes for Mom That She'll Absolutely Adore
Whether you're looking for a Mother's Day gift or just want to get her something special just-because, these gift boxes for mom are the perfect way to show how much you appreciate her.
*This article contains affiliate links, meaning we earn a small commission when you purchase through them.
This article is all about gift boxes for mom.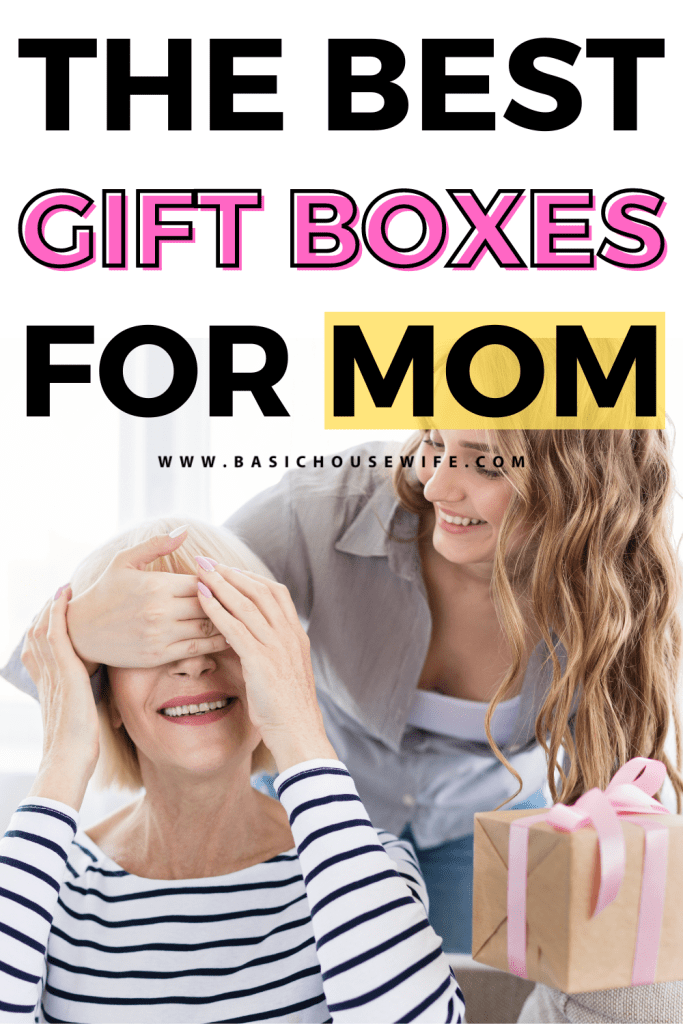 Shopping for parents can be difficult — especially when they're the type that buys what they want or doesn't seem to need much.
So if you're on the hunt for a unique gift idea for mom, these premade gift boxes are perfect for any occasion. Not to mention, they are hassle-free and filled with tons of goodies that mom will love, making the shopping process for you, easy and fun!
From artisan handcrafted goods to comfy cozy essentials, check out the different options below to find the perfect gift box for mom. The hardest part will definitely be choosing one because they all look so fun!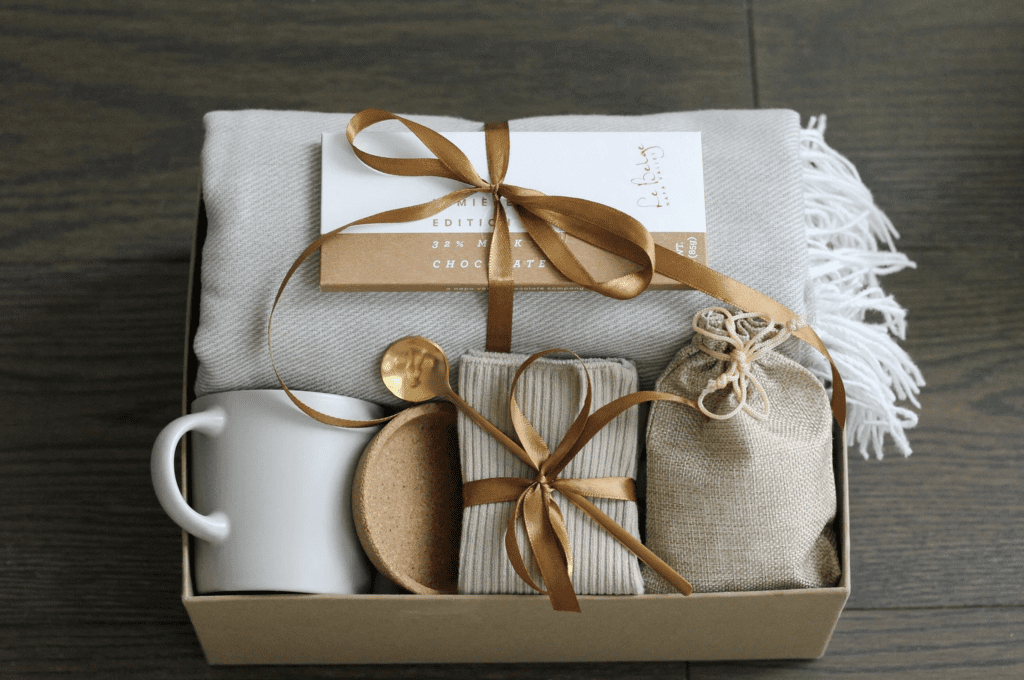 Featuring all the cozy goodies like a comfy blanket, socks, a coffee mug, a coaster, and more, this hygge gift box for mom is the perfect way to celebrate her.
---
The "mama" gift box is filled with goodies meant to spoil her like a glass tumbler, bath salts, a cute keychain, and a soy candle, which you can choose the scent of!
---
Show your mom some love with a spa gift box that's filled with the most amazingly delicious handmade shower steamers, perfect for helping her to relax.
---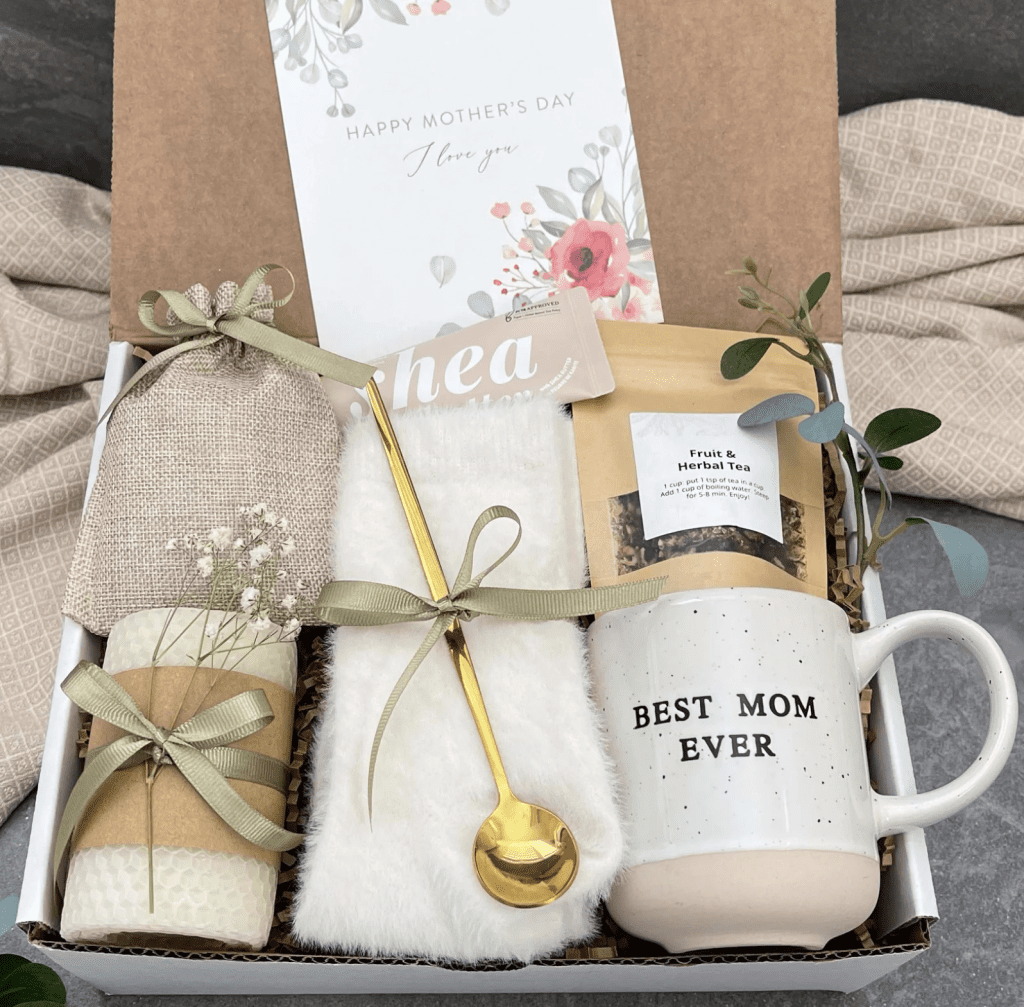 Get ready to spoil mama with this gift box that's filled with comfy, cozy essentials. From a "best mom ever" mug to the hand-rolled beeswax candle, she'll absolutely adore this mothers day gift set.
---
Treat your mom to a spa day in a box. With its lavender eye pillow, comfy socks, shower steamers, and more, this mothers day gift box comes with all the necessities to help her unwind and relax.
---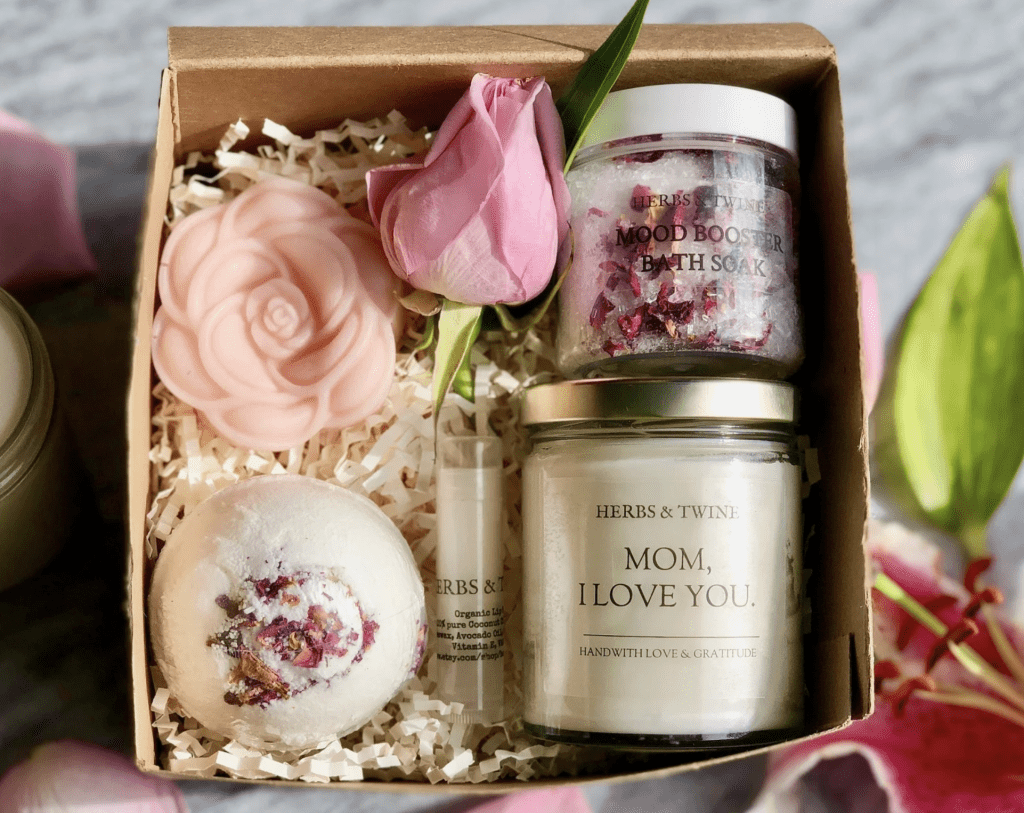 This gift box is the perfect gift for mom from daughter. It's filled with handmade spa goodies to make her feel pampered and appreciated.
---
Looking for an aesthetic gift for mom? This mothers day gift box is filled with practical, everyday goodies she'll absolutely adore!
---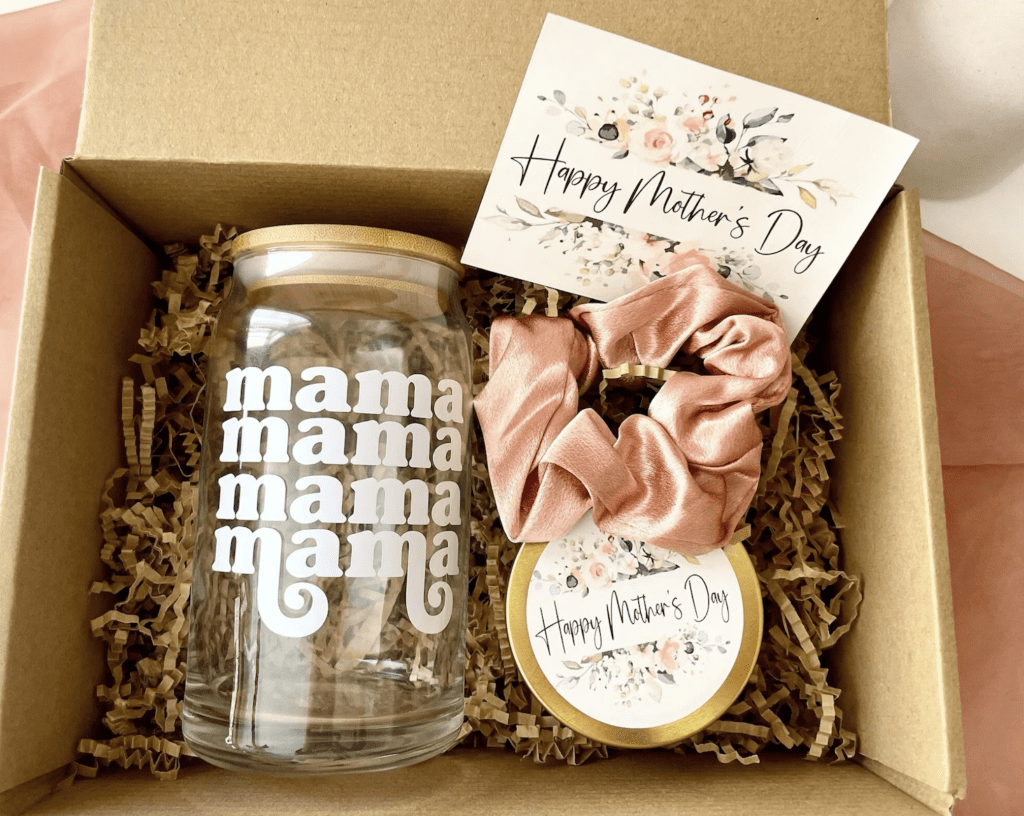 This simple and affordable gift box for mom is the perfect way to show how much you care. It comes with a glass tumbler, 3oz candle, scrunchie, and card that you can personalize.
---
This rosè gift box is a super fun way to show mom you're thinking of her. Surely is a non-alcoholic wine, but as someone who's tried them, I promise they're actually delicious!
---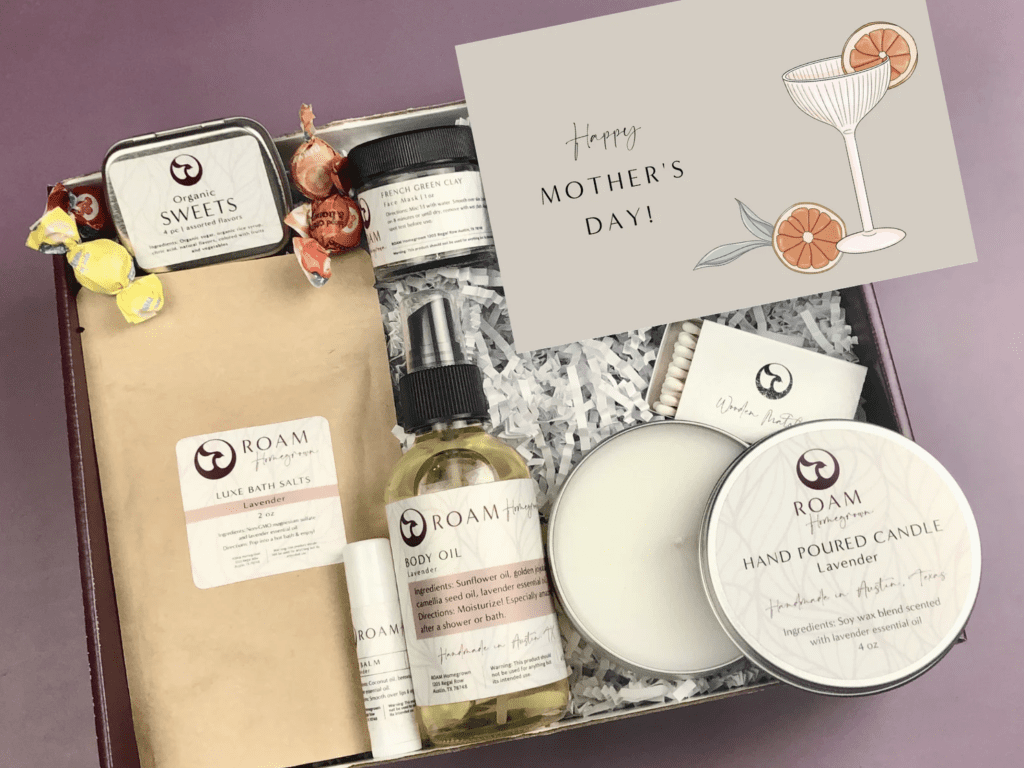 This self-care gift box is filled with artisan handmade products that are clean, natural, and cruelty-free — the perfect way for mom to treat herself to a spa day at home!