25+ Personalized Gifts for Grandparents That They'll Cherish
This article about gifts for grandparents contains affiliate links, meaning we earn a commission when you purchase through them.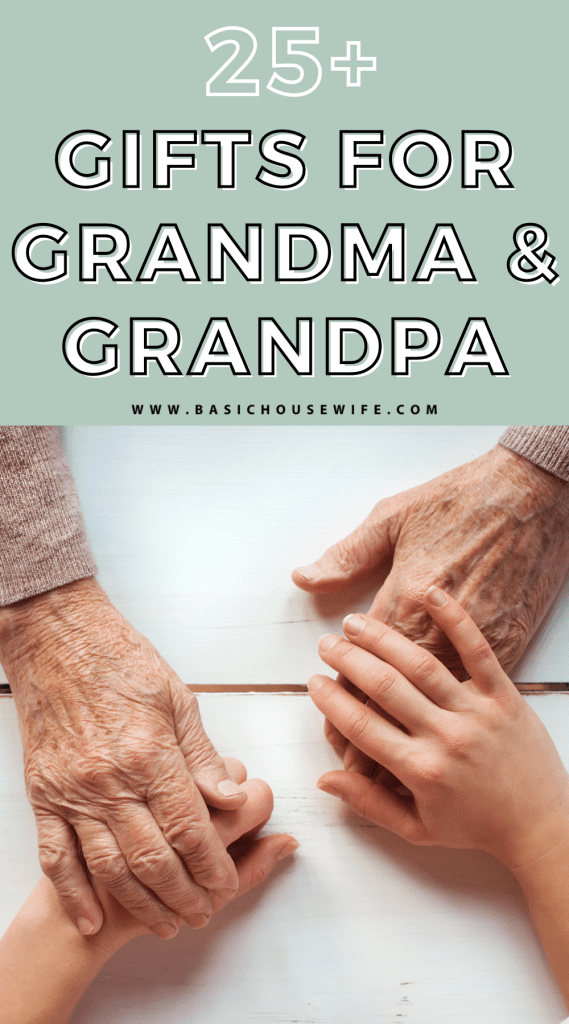 From personal experience, grandparents are some of the warmest, most generous people on the planet. Their grandchildren are their whole world and what grandparent doesn't love to brag about their grandkids every chance they get?
So if you're looking to treat a special grandparent in your life to something that expresses your gratitude and love, check out these gift ideas for grandparents that will completely warm their hearts.
Personalized Gifts for Grandparents
If you're looking for the perfect gift that grandma and grandpa, check out these personalized gifts for grandparents that they'll absolutely adore and be so proud to display.
Photo Holder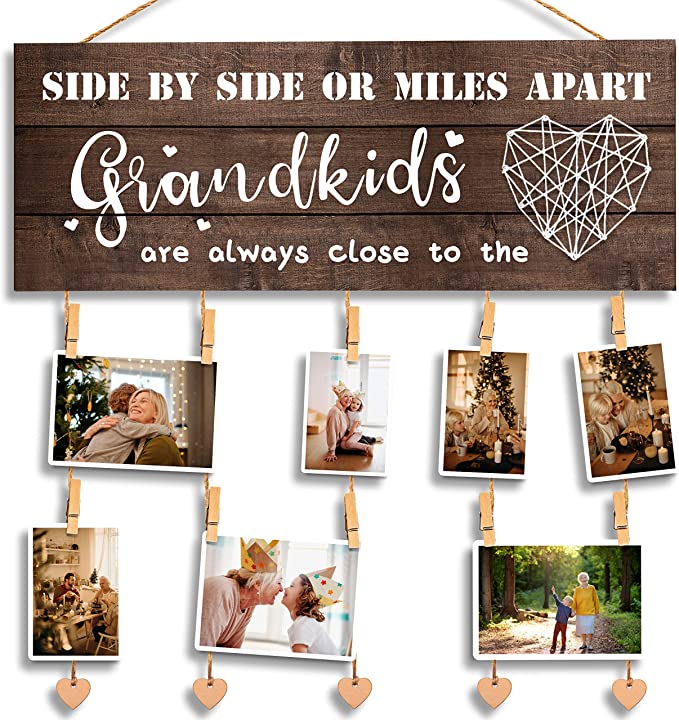 A cute, yet thoughtful gift! Add in your own pictures for a more personalized touch.
---
Personalized Illustrated Art
A custom illustration is the perfect gift that grandma and grandpa will absolutely adore.
---
Collage Blanket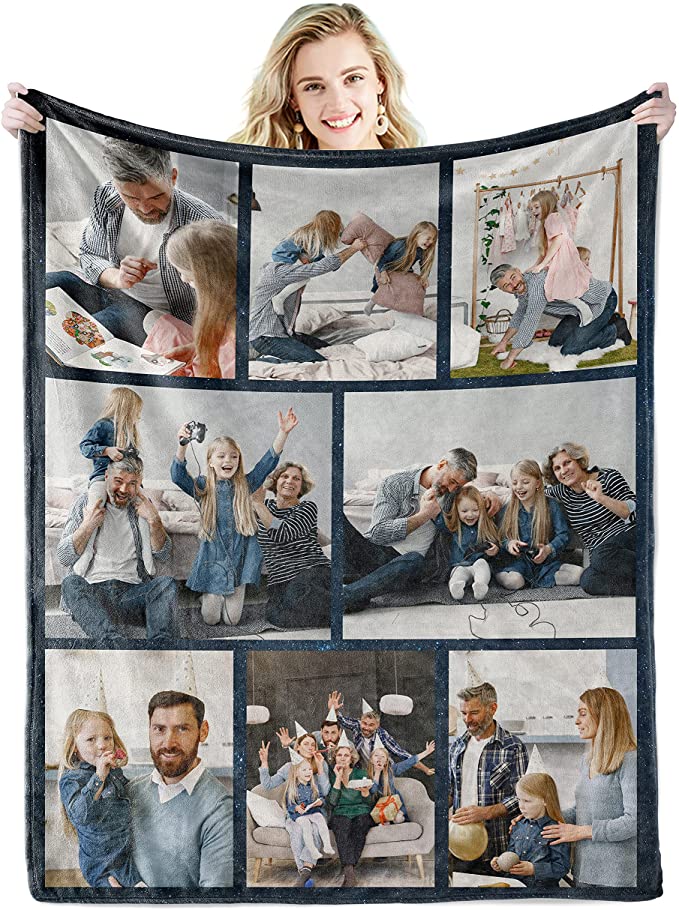 This blanket is wrinkle and fade resistant which makes for perfect everyday use.
---
Two-State Print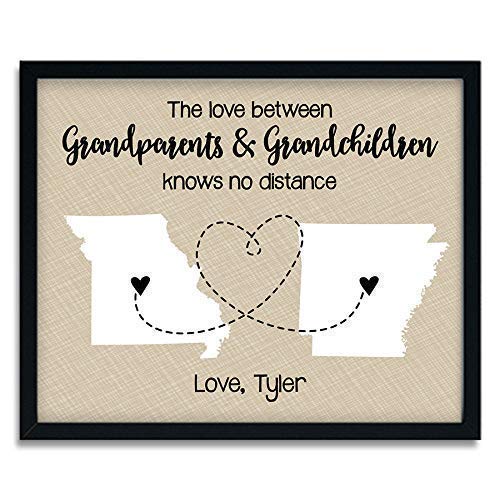 Have a grandparent who lives long distance? This gift is a perfect way to show your always thinking about them!
---
Family Names Sign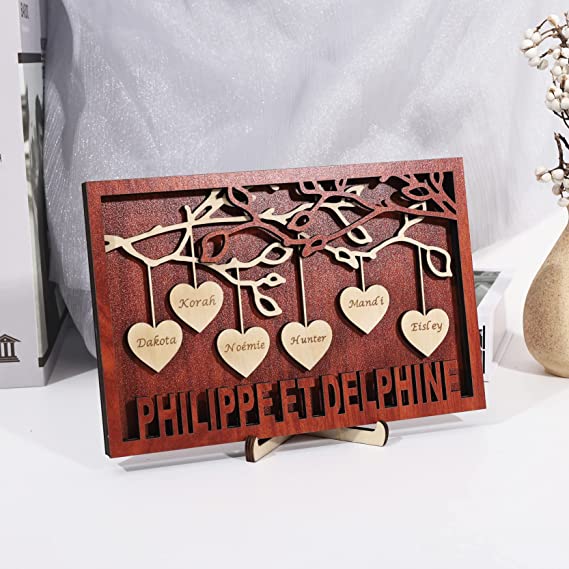 This sign comes in a variety of different colors and designs! It's lightweight and can be displayed almost anywhere.
---
Personalized Birthdate Print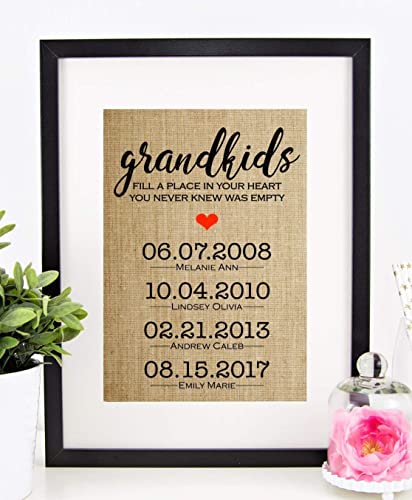 This print is great for any occasion and is such great quality for the price!
---
3D Crystal Photo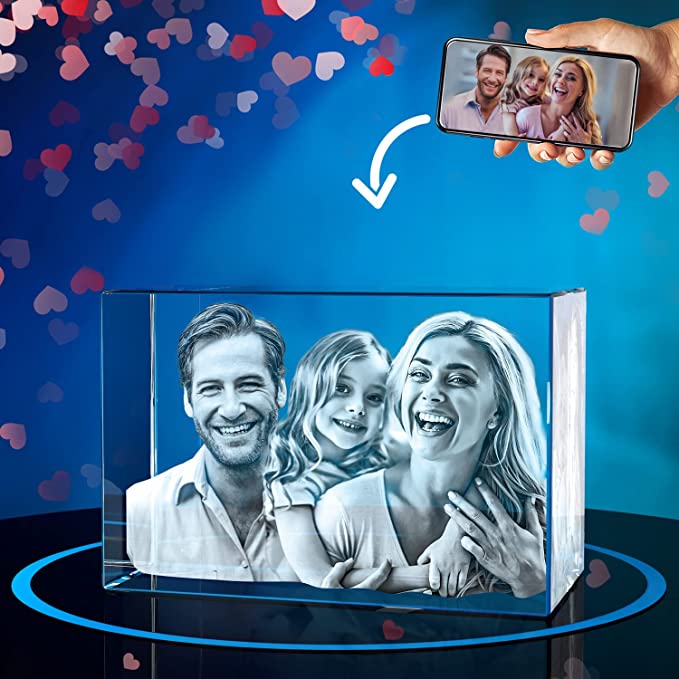 A personal and beautiful gift for any loved one!
---
Custom Print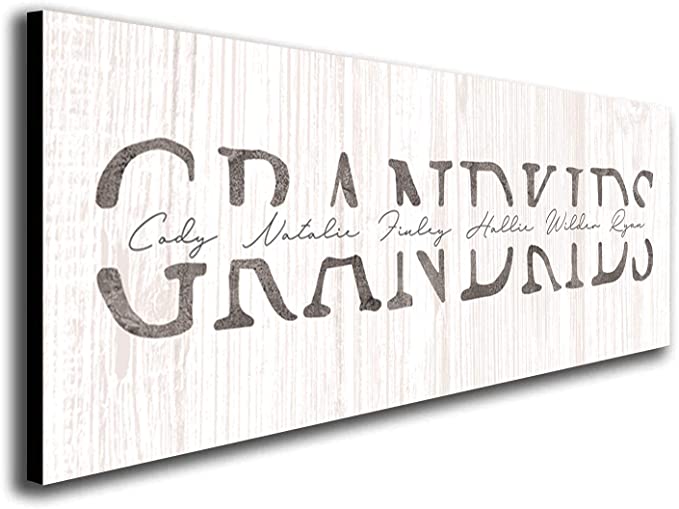 This print is simple, yet sentimental!
---
Personalized Cutting Board
If there's one thing grandparents are notorious for, it's cooking! This gift is perfect for those grandparents who love to cook.
---
Coffee Mugs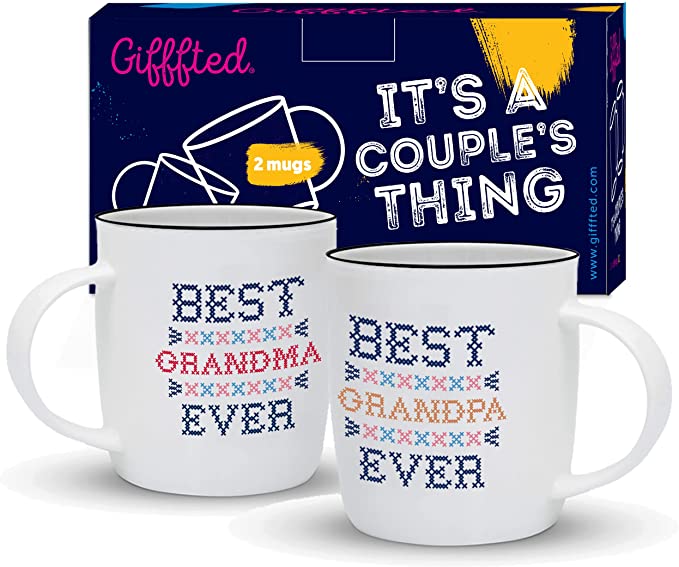 A perfect gift for those grandparents who love a cup of coffee or tea in the morning!
---
6-Sided Photo Cube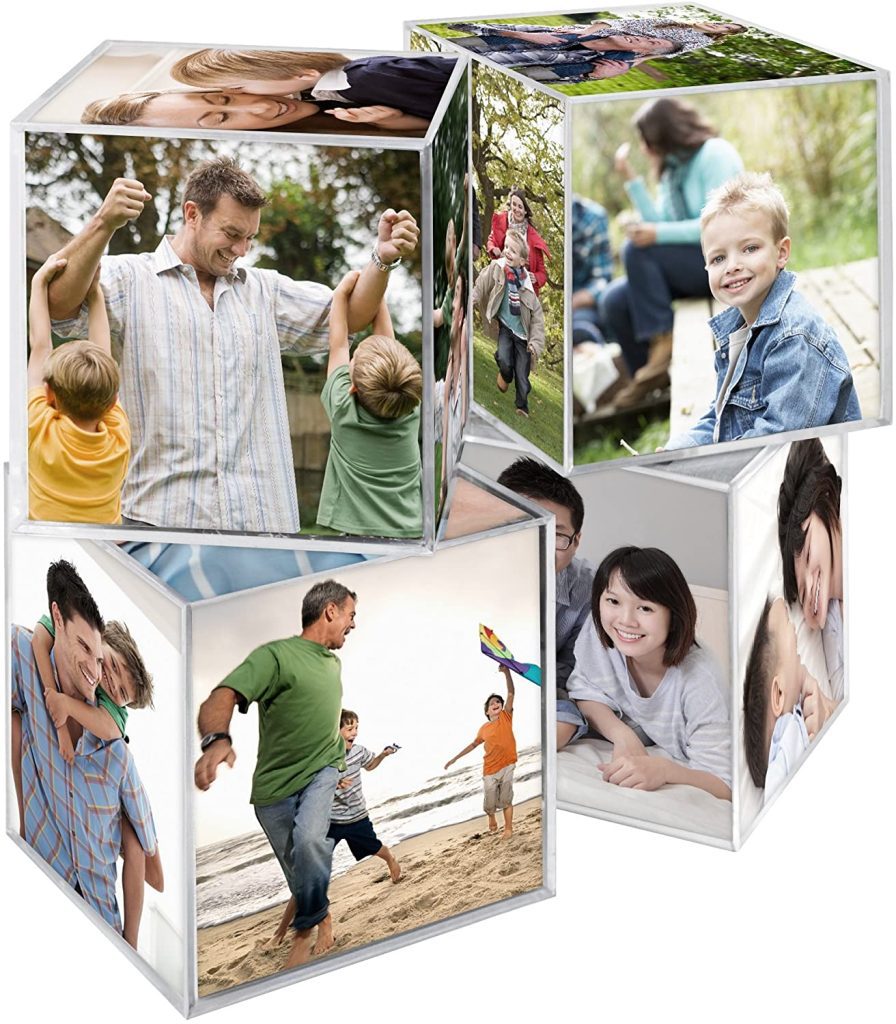 A simple gift that you can fill with photos to show off your favorite memories!
---
Personalized Book Stack
Hand-painted books, this personalized book bundle is a great way for grandma and grandpa to display their pride and joys.
---
Gift Ideas for Grandma
It's time you showered grandma with all the gifts she deserves! If you're looking for the perfect gift ideas for grandma, check out these sentimental gifts that are perfect for expressing your love.
"Best Grandma Ever" Frame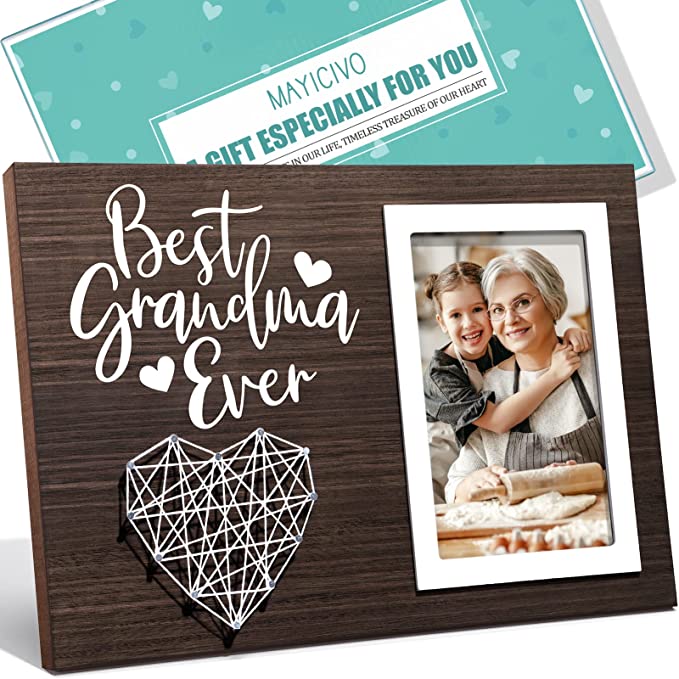 Would look so cute displayed in the living room, bedroom, or workplace!
---
Personalized Cookbook Holder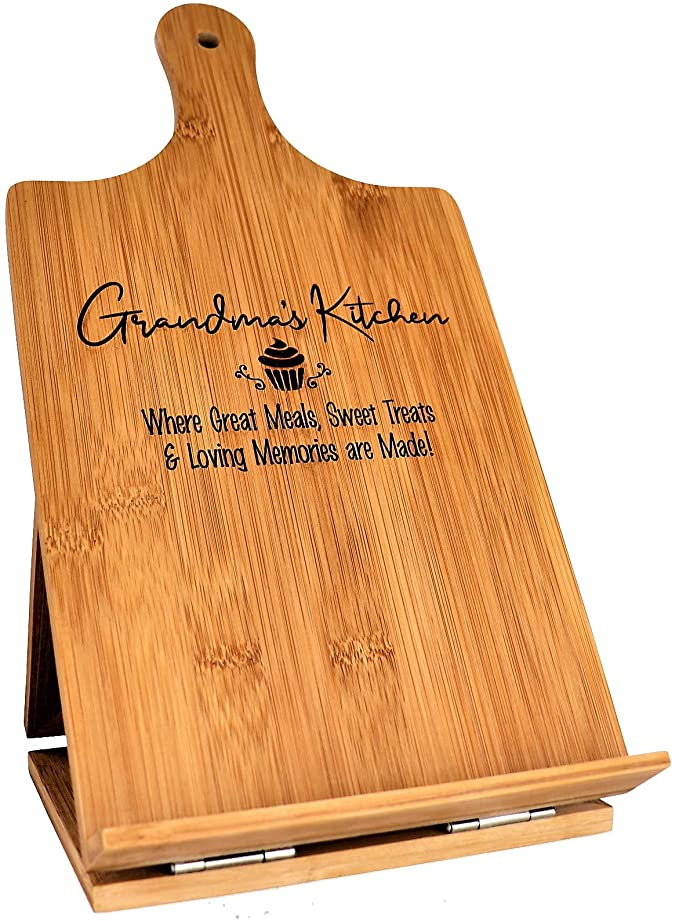 This cookbook holder is sturdy and can be multi-use!
---
Birthstone Necklace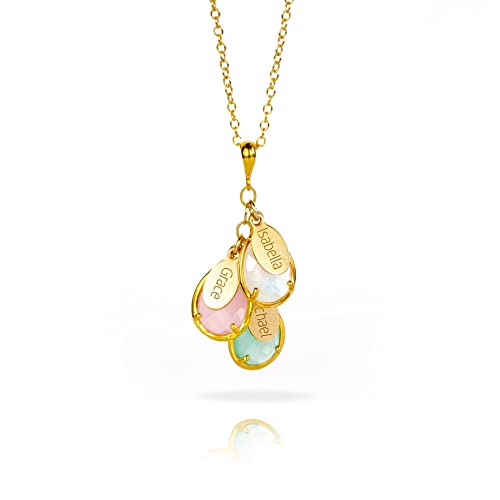 A gift that's beautiful and thoughtful! The necklace can grow along with your family.
---
Floral Garden Platter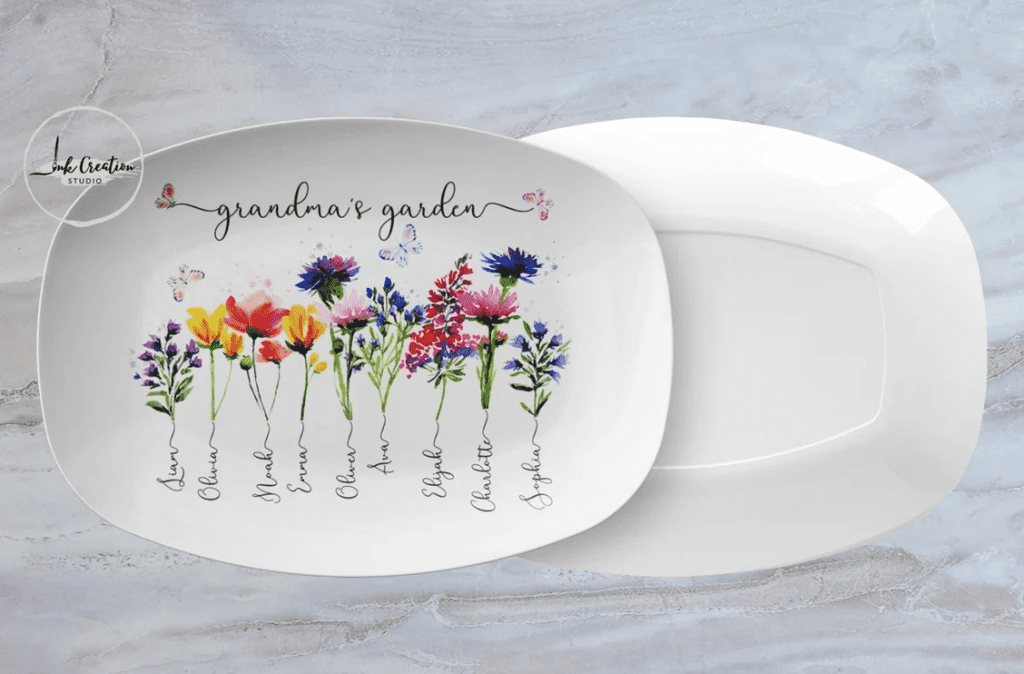 This watercolor serving platter is a gorgeous way for grandma to display all her grandkids.
---
Personalized Tote Bag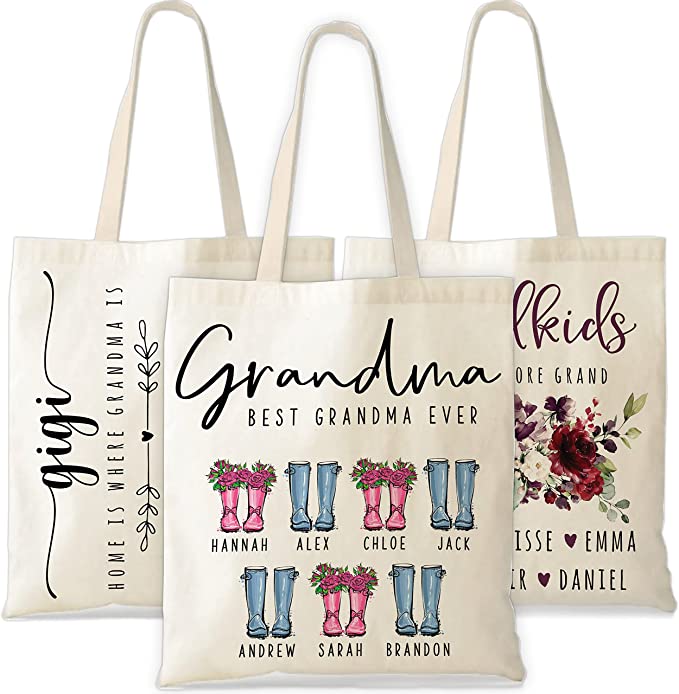 These tote bags include 9 different designs and is something that can be used daily!
---
Birthstone Bracelet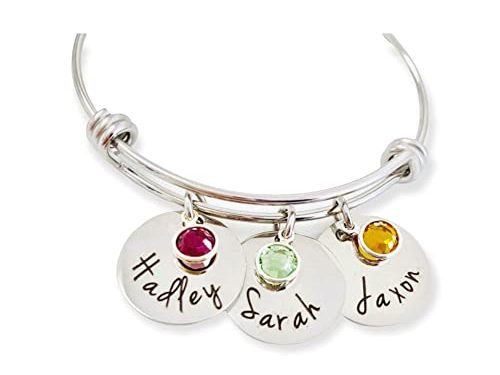 This bracelet is the perfect accessory for any outfit!
---
Personalized Wind Chimes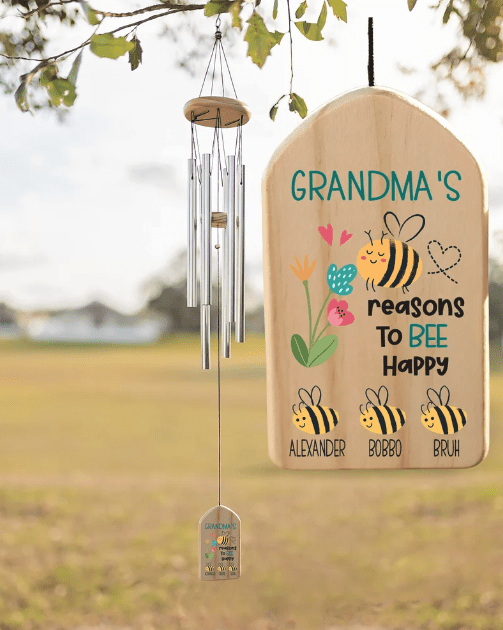 Perfect for the grandmas who love to garden or spend time outside, this personalized wind chime can display up to 6 names.
---
Gift Ideas for Grandpa
Grandpas are some of the most fun, funny, and quirky people around so what better way to express your gratitude than with a special gift? From sentimental to practical, these gift ideas for grandpas are just what you're looking for!
Pocket Knife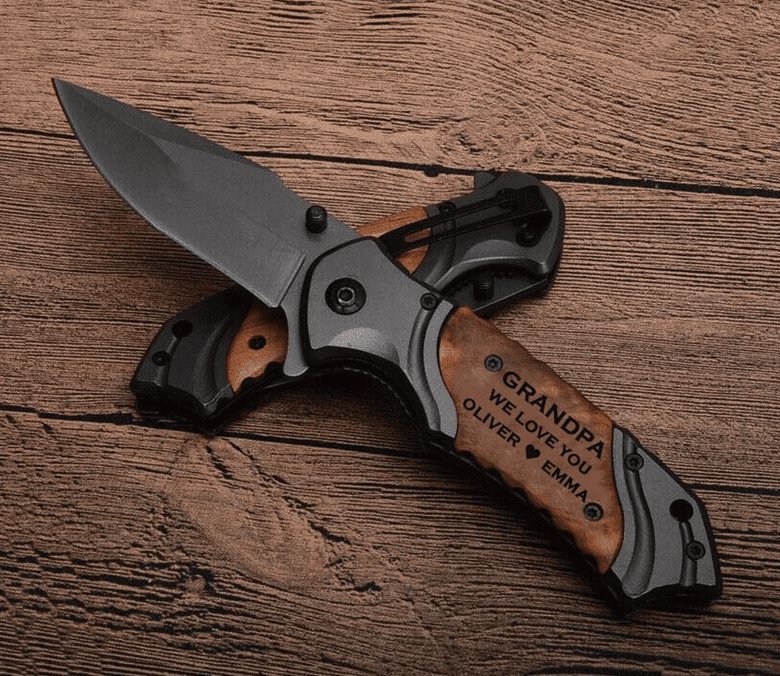 A useful and unique gift that grandpa can carry with him all the time!
---
Custom T-Shirt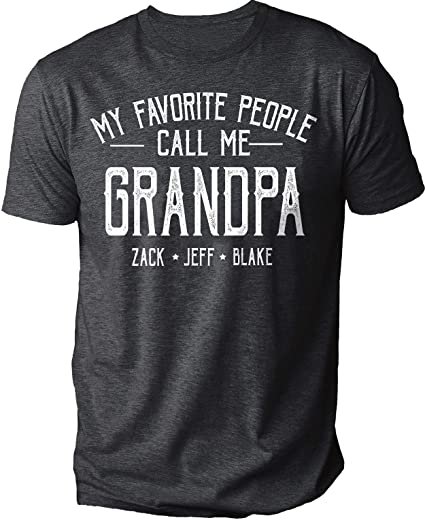 This casual t-shirt can be customized to have all of the grandchildren's names.
---
Engraved Pocket Wallet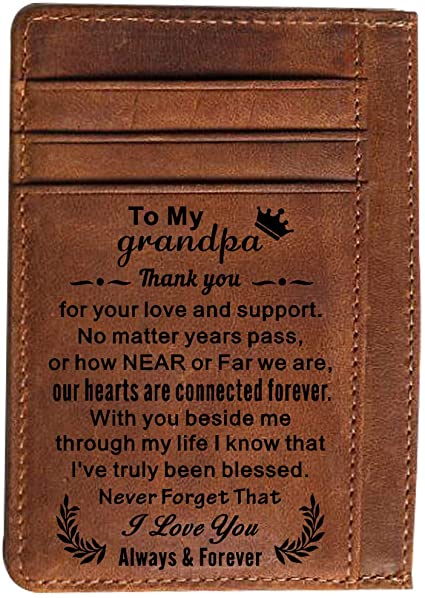 A meaningful and useful gift! The words are engraved making the quality all that much better!
---
"Hooked On Grandpa" Art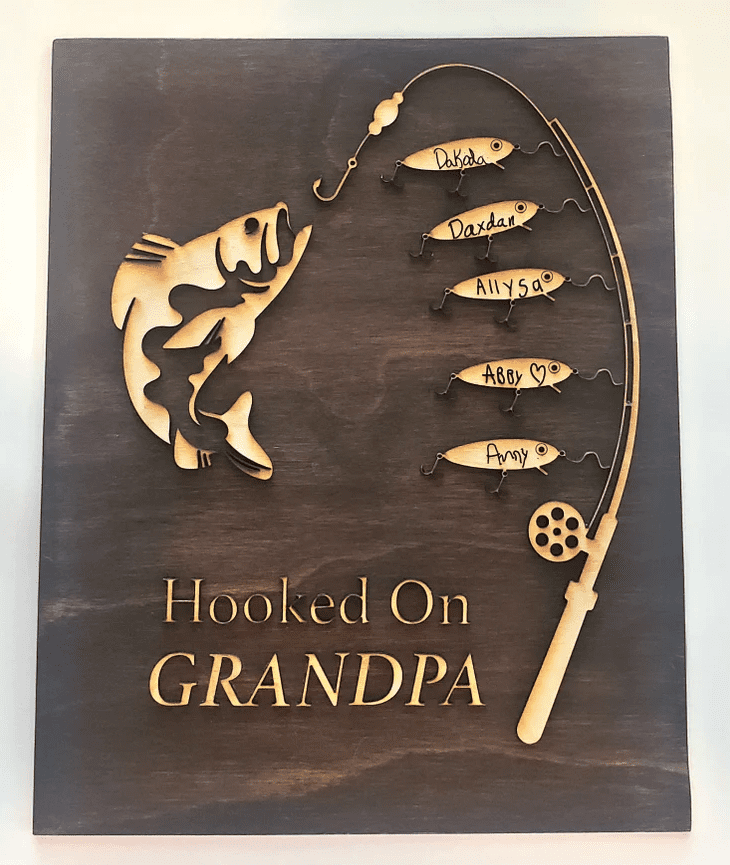 The perfect gift for grandpas who love the outdoors, this piece can hold up to 5 names!
---
Grandchildren Coffee Mug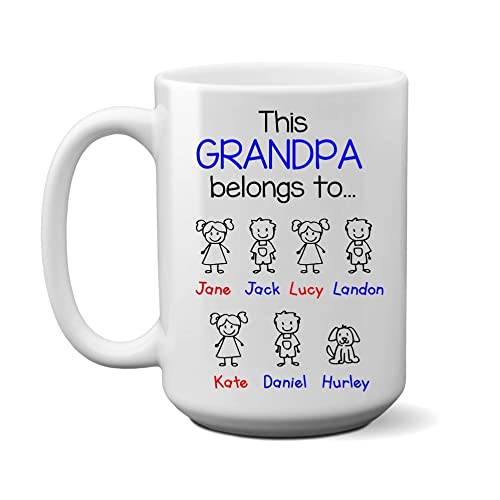 This mug is fully customizable and high quality for the price!
---
Metal Keychain
This keychain is a perfect way to show off your love and appreciation!
---
"Me and My Grandpa" Frame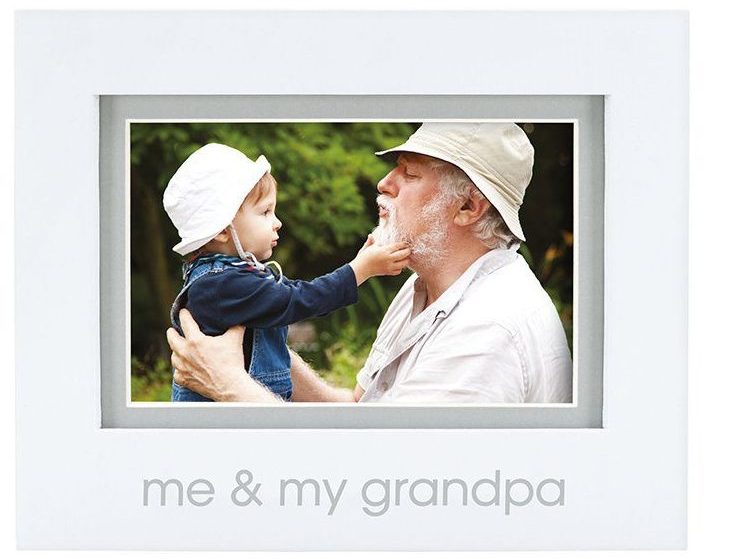 Capture the special moment between a grandchild and grandpa with this picture frame!
---
Leather Picture Keychain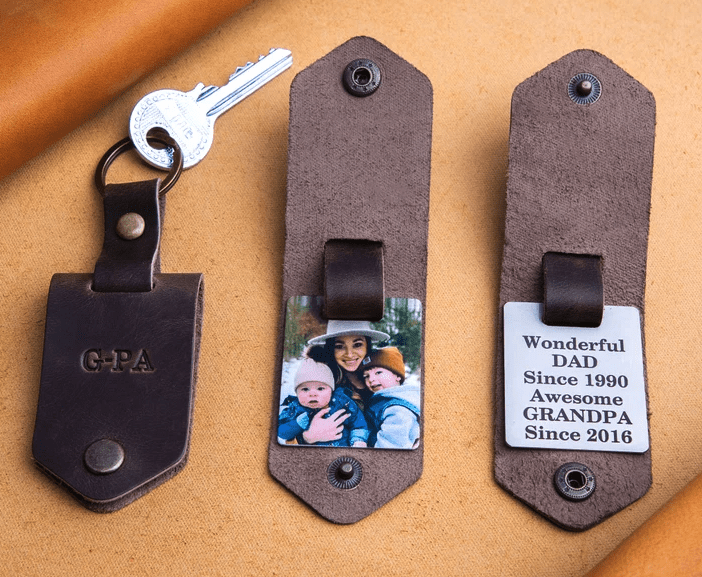 This customizable keychain is the perfect way for grandpa to carry around a simple reminder that he's loved.