2021 Holiday Gift Guide: 50 Gift Ideas for Him
Tis the season to start thinking about gift ideas for the men in your life, which is why I created this holiday gift guide!
I always have a hard time shopping for my husband. If you're like me, finding gift ideas for him seems SO easy at any other time of the year, but when the pressure is on, I can never seem to find anything.
That being said, whether you're shopping for your boyfriend, husband, father, brother, or son, I hope this holiday gift guide will help you find the perfect gift or at least give you some fresh ideas!
---
Gift Ideas: $25 and Under
If you're looking for some affordable gift ideas for him, this collection of gift ideas under $25 is the perfect place to start!
Wrist Magnet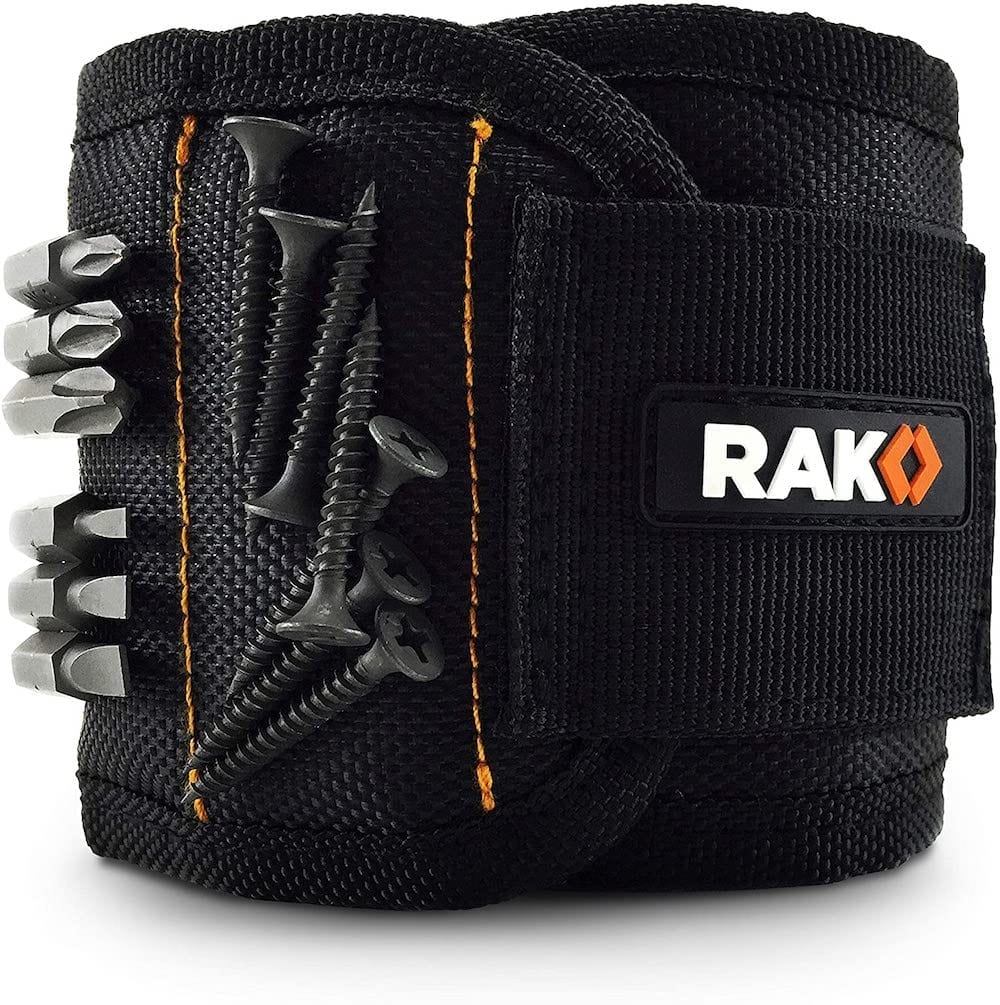 The perfect gift for the handyman in your life. This wrist magnet is perfect for holding screws, nails, drill bits, and more.
Shop this wrist magnet here >>
---
Gaming Socks
These funny novelty socks are a must-have for any gamer! Throw these in a stocking or pair them with a new videogame and this makes for the perfect gift.
Shop these gaming socks here>>
---
Hot & Spicy Seasoning Set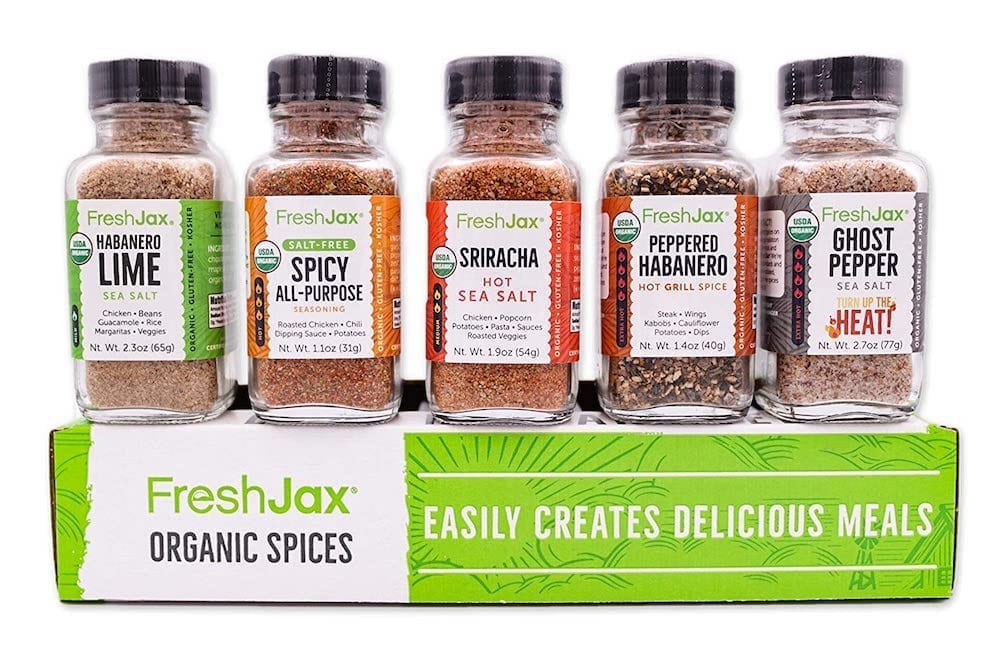 From cooking to cocktail rims, this set of hot & spicy seasonings are the perfect addition to any food-lovers kitchen! This set comes with 5 unique flavors and there are other flavor varieties if spicy isn't his thing.
Shop this seasoning set here >>
---
YETI 14oz Mug
YETI is known for having the most-insulated cups on the market making it perfect for a coffee drinker on the go or camping!
Shop this YETI rambler mug here >>
---
Beard Straightener
This beard straightening brush is the perfect grooming accessory to get his beard in control! This set also comes with a beard balm and growth oil.
Shop this beard straightener here>>
---
Beer Bottle Insulator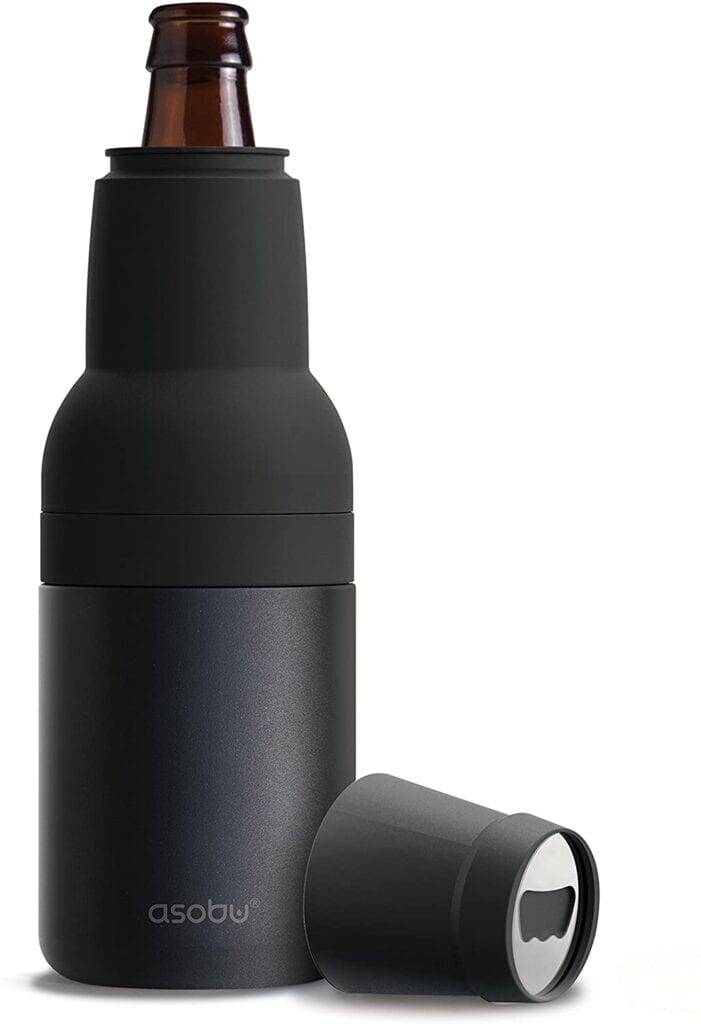 Get the beer-lover in your life this super handy beer insulator that fits bottles and cans!
Shop this beer insulator here >>
---
Carbon Fiber Minimalist Wallet
My husband has one similar to this and swears by it. The ultra-slim design holds up to 15 cards and has a clip for cash.
Shop this minimalist wallet here >>
---
Scratch-Off Map
Perfect for world travelers, this super cool scratch-off map poster allows you to visually track where you've been and will be an awesome conversation starter!
Shop this scratch-off map poster here >>
---
Workout Cooling Face Mask
This cooling mask is ideal for anyone who has an active lifestyle. When activated with water this mask cools to 30 degrees below average body temperature and cools for up to two hours!
Shop this cooling mask here >>
---
Herb Scissors Set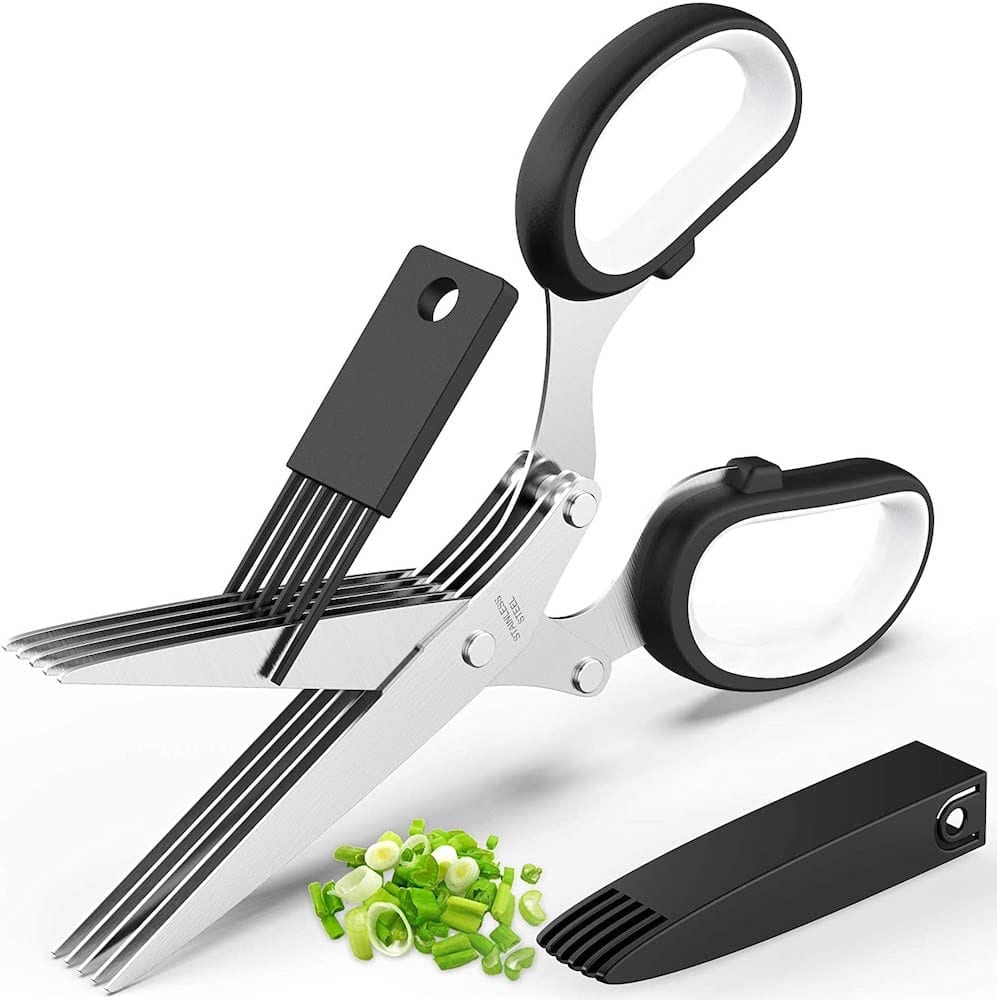 If he enjoys spending time in the kitchen, make his meal prep easier with these herb cutter shears! The five-blade design will increase productivity by 4x and is dishwasher safe!
Shop this herb scissor set here >>
---
Gift Ideas: $25-50
If you're looking for the perfect gift ideas for him from $25-50, this is the perfect collection to shop.
Survival Tactical Set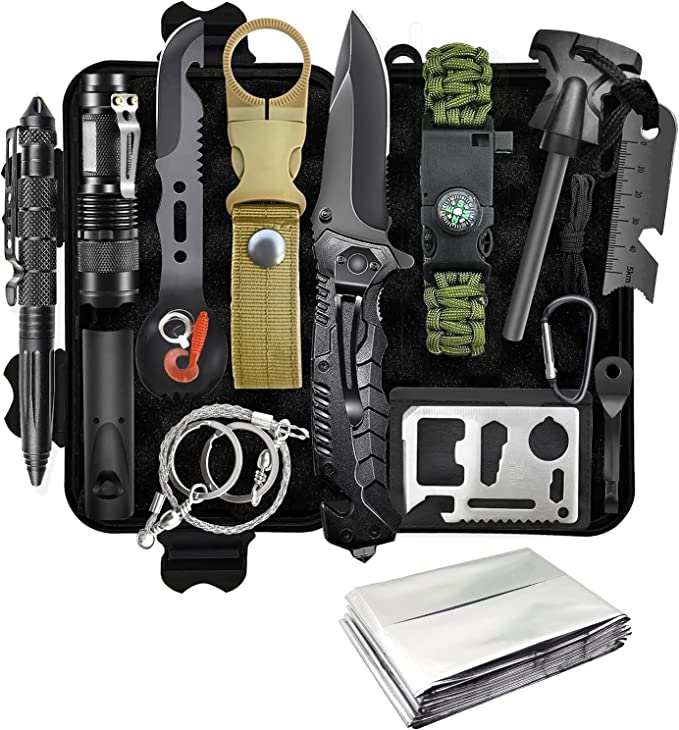 For the man who has everything, this tactical set is perfect for any outdoorsman and is a 12-in-1 survival emergency kit.
Shop this survival kit here >>
---
City Map Whiskey Glasses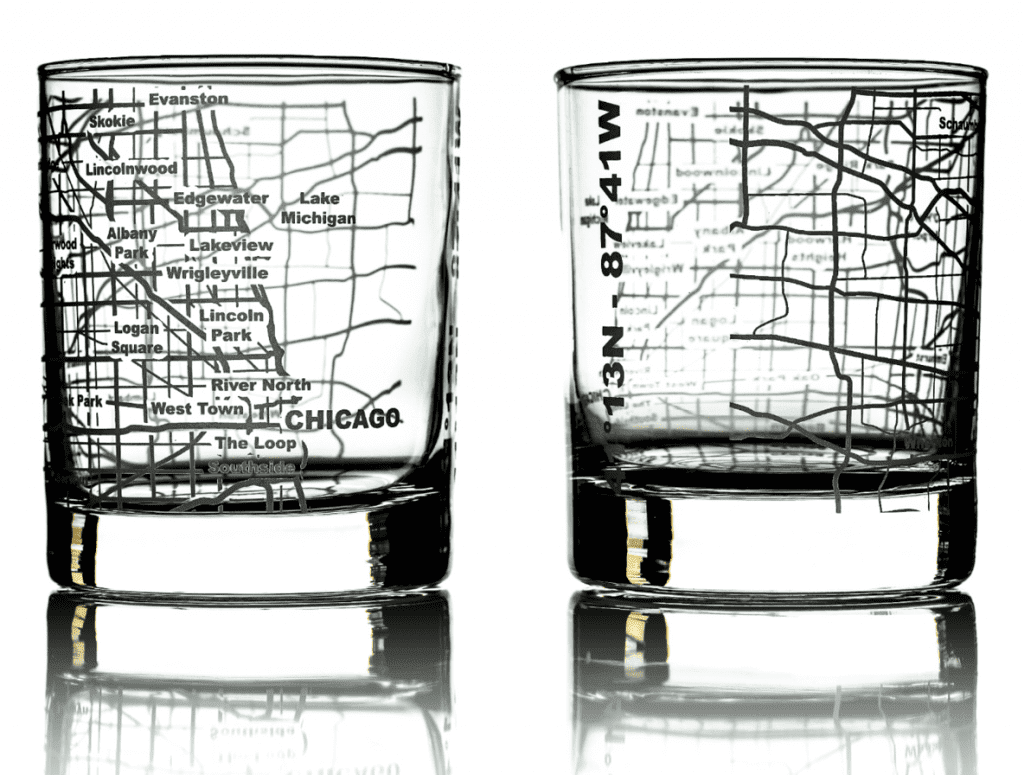 These whiskey glasses are a super unique gift idea for whiskey lovers and they have almost every major city available! Each Greenline Goods whiskey glass is etched by a skilled artisan and is great quality.
Shop these whiskey glasses here >>
---
Marinade Injector
Get ready to step up his cooking game by gifting this highly-rated marinade injector!
Shop this marinade injector here >>
---
Bluetooth Beanie Hat
This wireless Bluetooth beanie is the perfect multi-purpose outdoor accessory! It's double-knitted to keep you super warm while listening to your favorite music!
Shop this Bluetooth beanie hat here >>
---
Breakfast Sandwich Maker
This small appliance is the quick and easy way to whip together a perfect breakfast in just 5 minutes. Plus, the dual option allows him to cook one up for you as well.
Shop this sandwich maker here >>
---
Pro-Lift Creeper Seat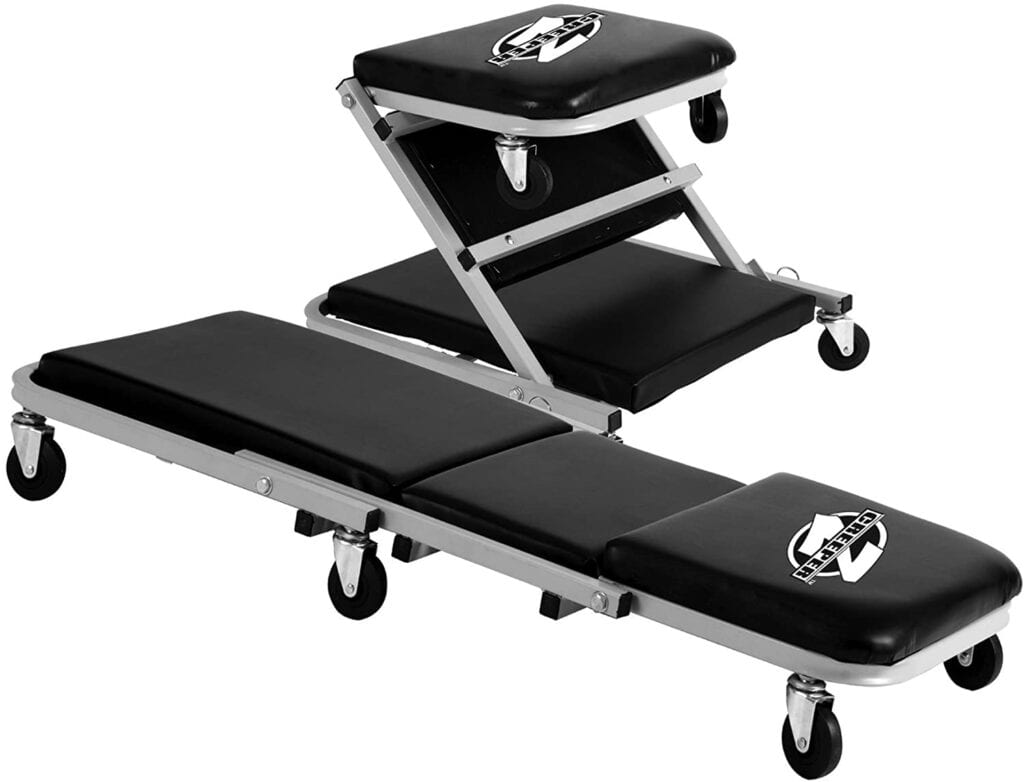 Perfect for the man who loves working on cars or in their garage, this creeper conveniently converts into a seat. Not only will it make working easier, but will save space as well!
Shop this creeper seat here >>
---
Apple Charging Station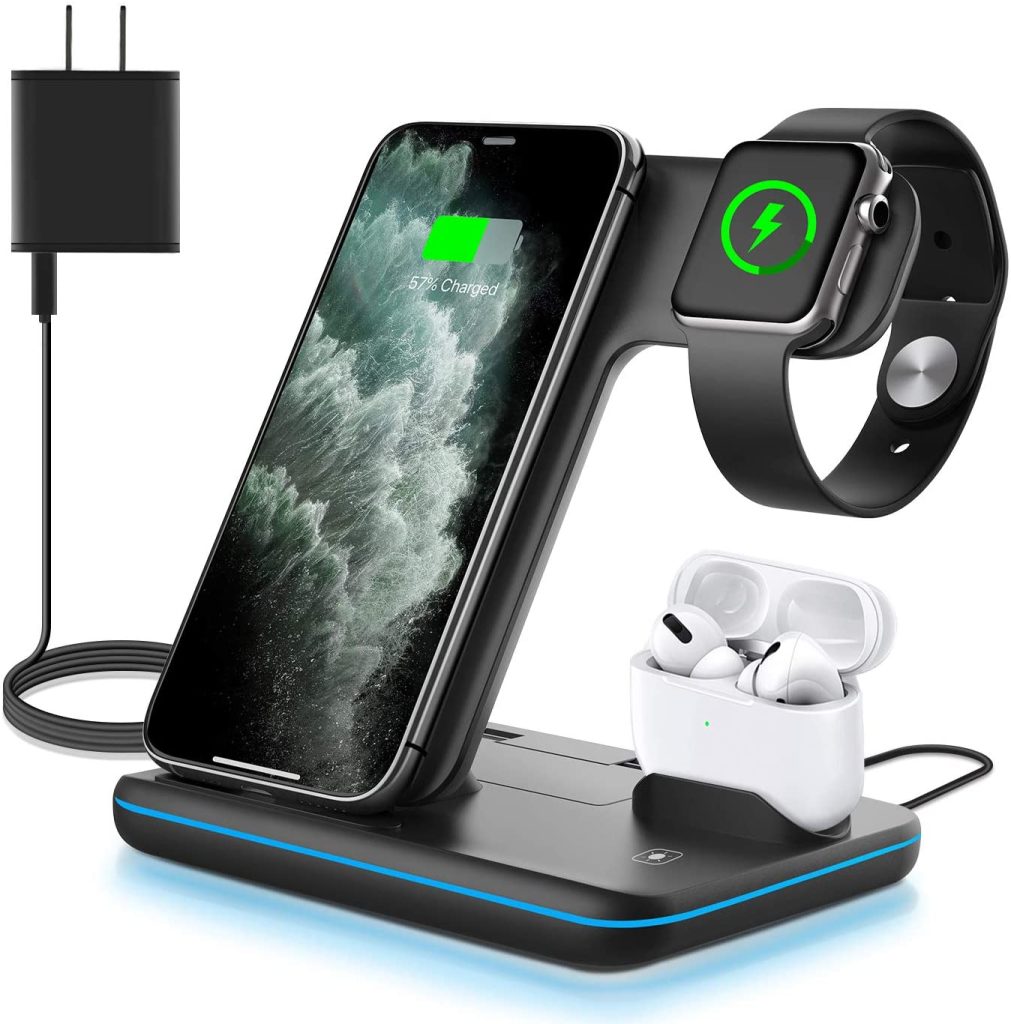 The perfect place for him to store and charge all of his apple techs. This 3-in-1 charger accommodates an iPhone, AirPods, and Apple watches on one charging system.
Shop this Apple charging station today >>
---
Water-Resistant Hiking/Winter Boots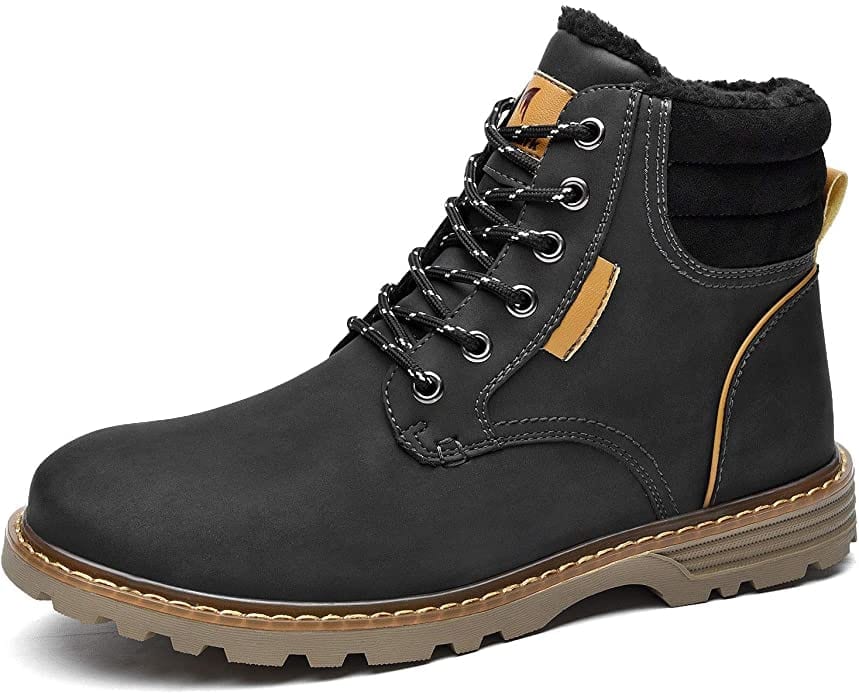 These insulated boots are a great gift for anyone who enjoys the outdoors or works primarily outside. They are available in a variety of colors and look way more spendy than they are!
Shop these hiking boots here >>
---
Legend of Zelda for Nintendo Switch
With 20,000+ reviews and a 5-star rating, this game is a must-have for any Switch player. Plus, it's super nostalgic since many of us grew up playing Zelda as kids.
---
Bluetooth Shower Speaker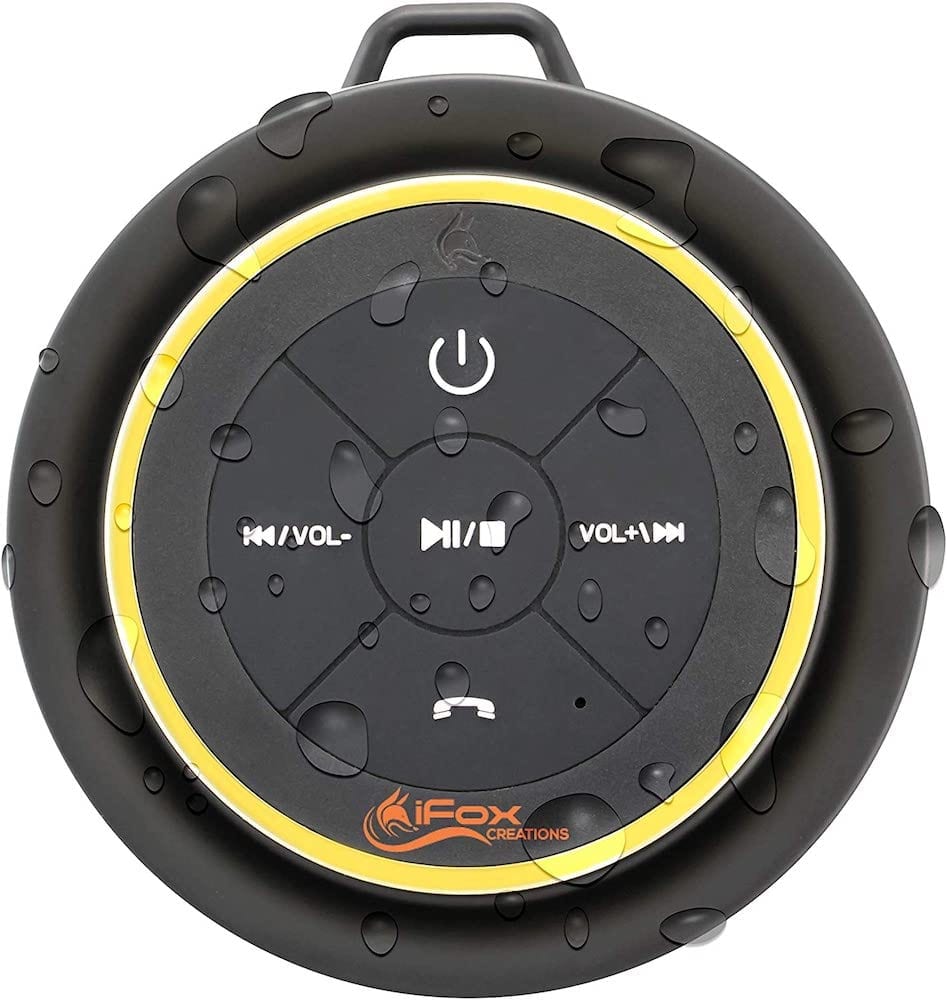 This fully waterproof Bluetooth speaker allows you to enjoy audio in the shower, car, beach, or pool. It has 10 hours of playing time and also has raving reviews!
Shop this Bluetooth shower speaker here >>
---
Remington Head-to-Toe Grooming Kit
This all-in-one grooming system includes 9 attachments and offers 70 minutes of cordless runtime. It's the only grooming kit he'll need!
Shop this grooming kit here >>
---
Gifts Ideas: $50-100
Knock out all of your holiday shopping with this collection of gift ideas for him from $50-100.
Whiskey Decanter Set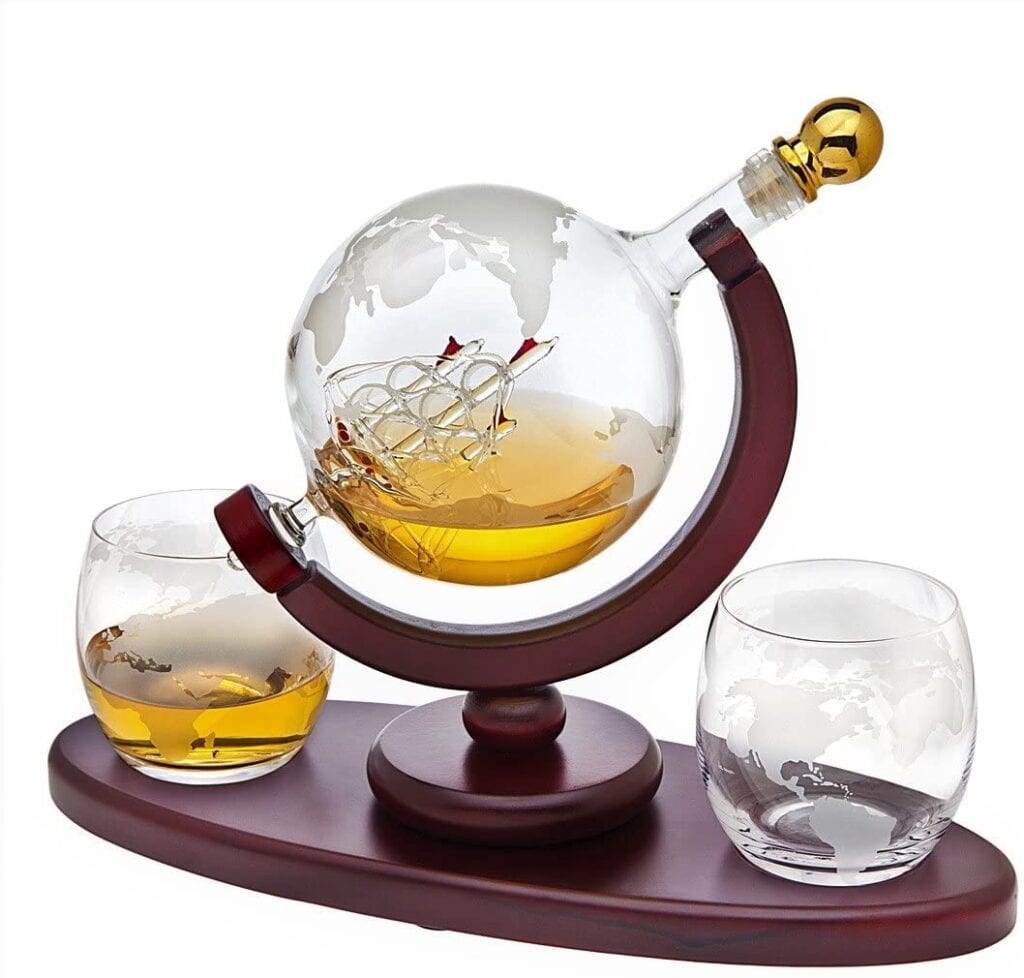 This globe-shaped whiskey decanter will make a bold statement in any home and is a great conversation starter!
Shop this whiskey decanter here >>
---
Hot Sauce Maker Kit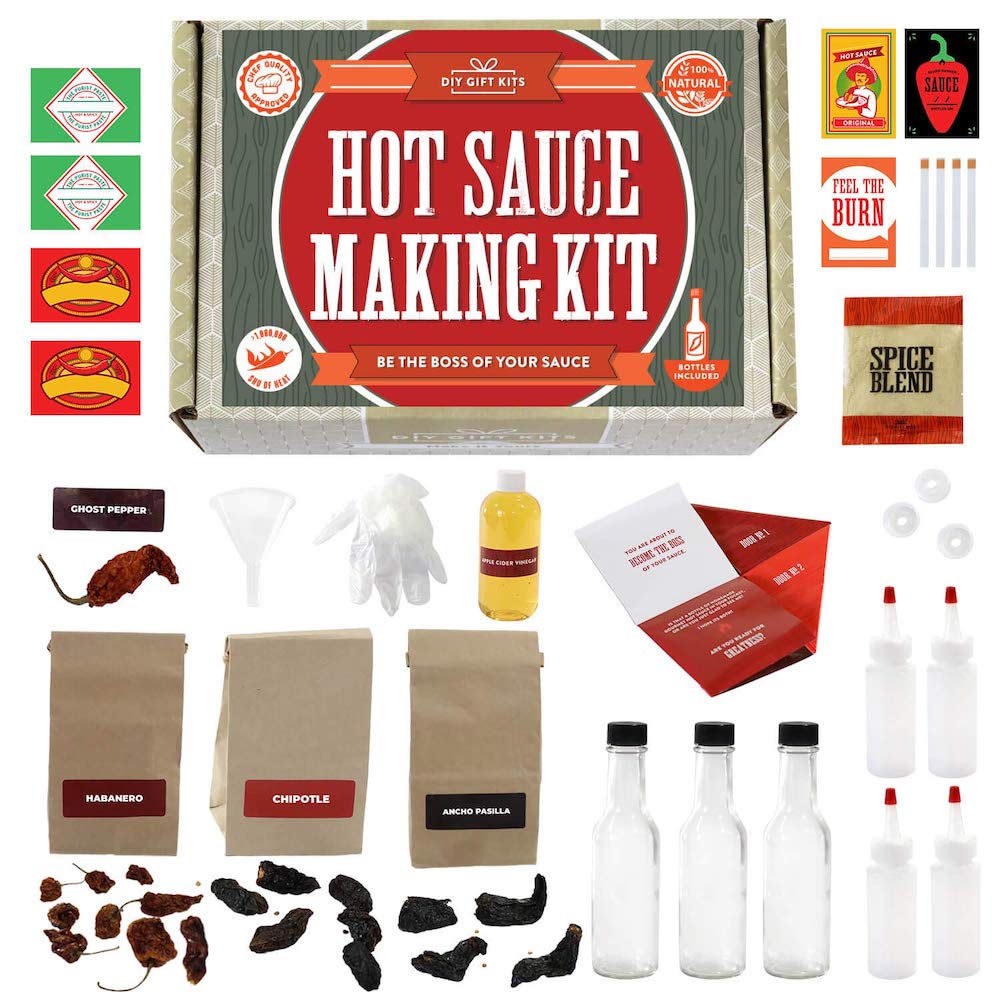 This fun, interactive hot sauce making kit allows you to create 7 unique flavors and has fantastic reviews!
Shop this hot sauce making kit here >>
---
UGG Tasman Slippers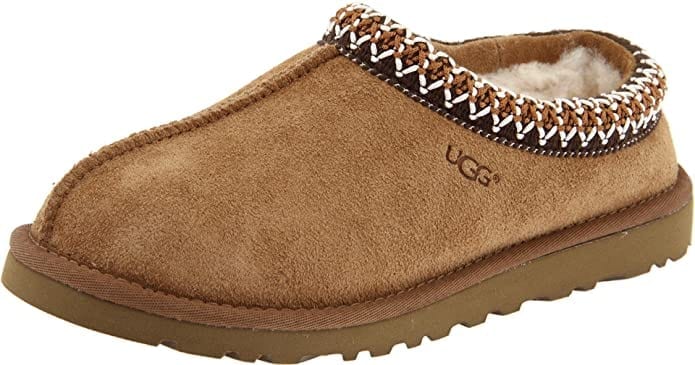 These slippers will keep him warm and comfy at home. They are highly rated and include the super soft inside that UGG is known for.
Shop these UGG slippers here >>
---
Rebar Multitool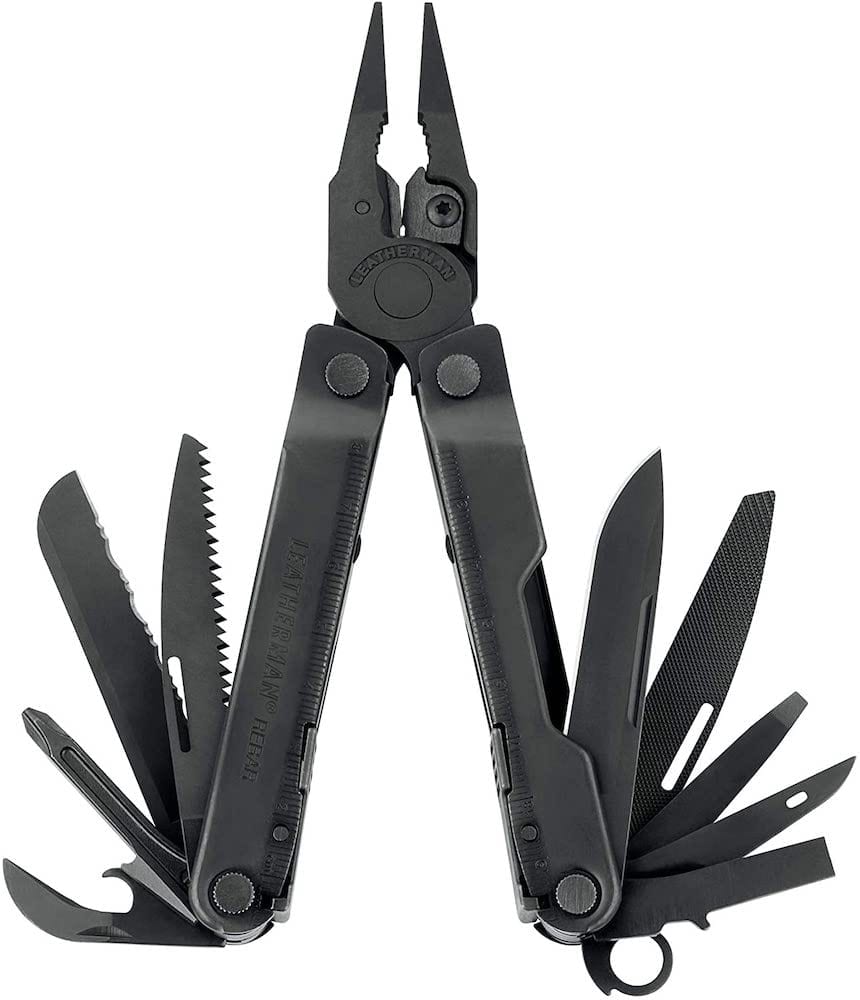 The perfect all-in-one tool to have on a job or around the house. The Rebar's bounty of 17 tools include knives, pliers, screwdrivers, wire cutters, an electrical crimper, a wire stripper, bottle and can openers, a file, a saw, an awl, and a ruler.
---
Lego Ship in A Bottle
This lego set is perfect the man who's young at heart. Not only will they have fun putting this set together, it will make a perfect decor piece in their office!
---
Skullcandy Bluetooth Headphones
These wireless, noise-canceling headphones from Skullcandy are perfect for the guy who loves to listen to music, game or needs to block out noise while working.
Shop these Bluetooth headphones here >>
---
Chefman 3.6qt Air Fryer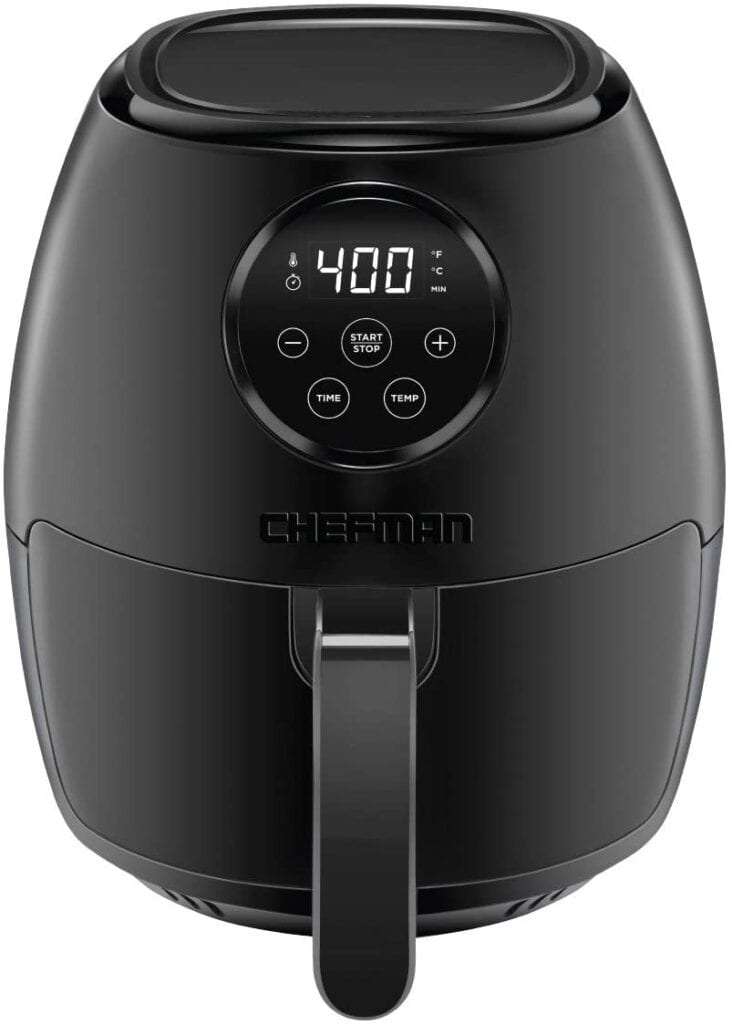 For the man who loves to spend time in the kitchen (or just wants extra crispy pizza rolls), an air-fryer makes for the perfect gift!
---
Spikeball Game Set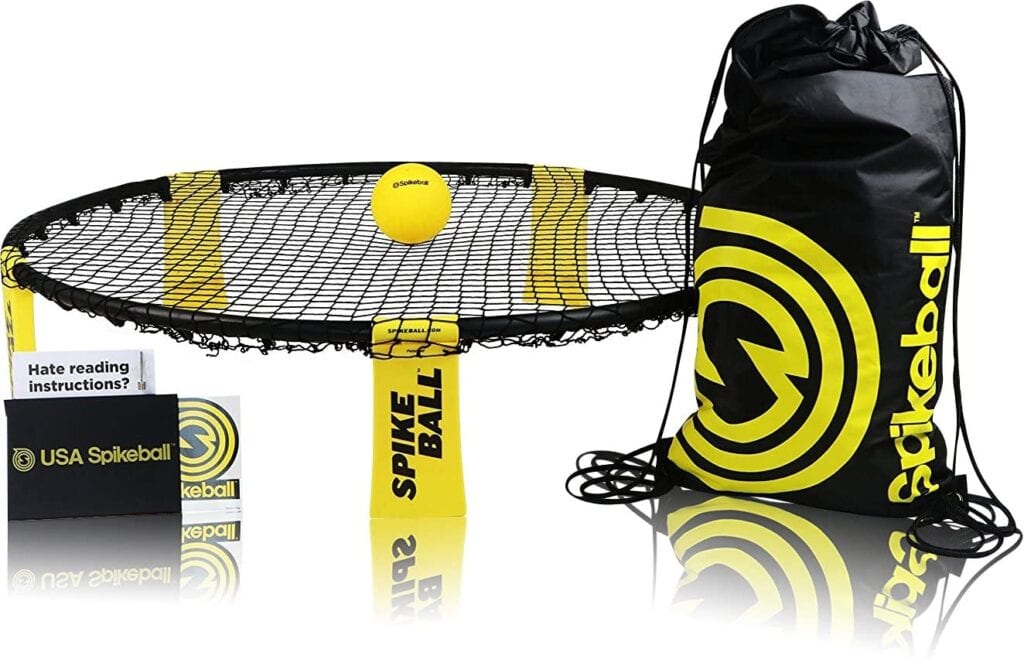 This new outdoor game is all the rage and will work up a good sweat. If he loves competition, this four-player game is a must.
Shop this Spikeball game set here >>
---
6-in-1 Bluetooth Entertainment Center
Not only will this be a staple piece in any home, but this all-in-one system allows you to play vinyl records, CDs, cassettes, AM/FM radio, or stream music from your smartphone via Bluetooth or its 3.5 mm Aux/headphone jack.
Shop this Bluetooth entertainment center here >>
---
Presto Pizzazz Rotating Oven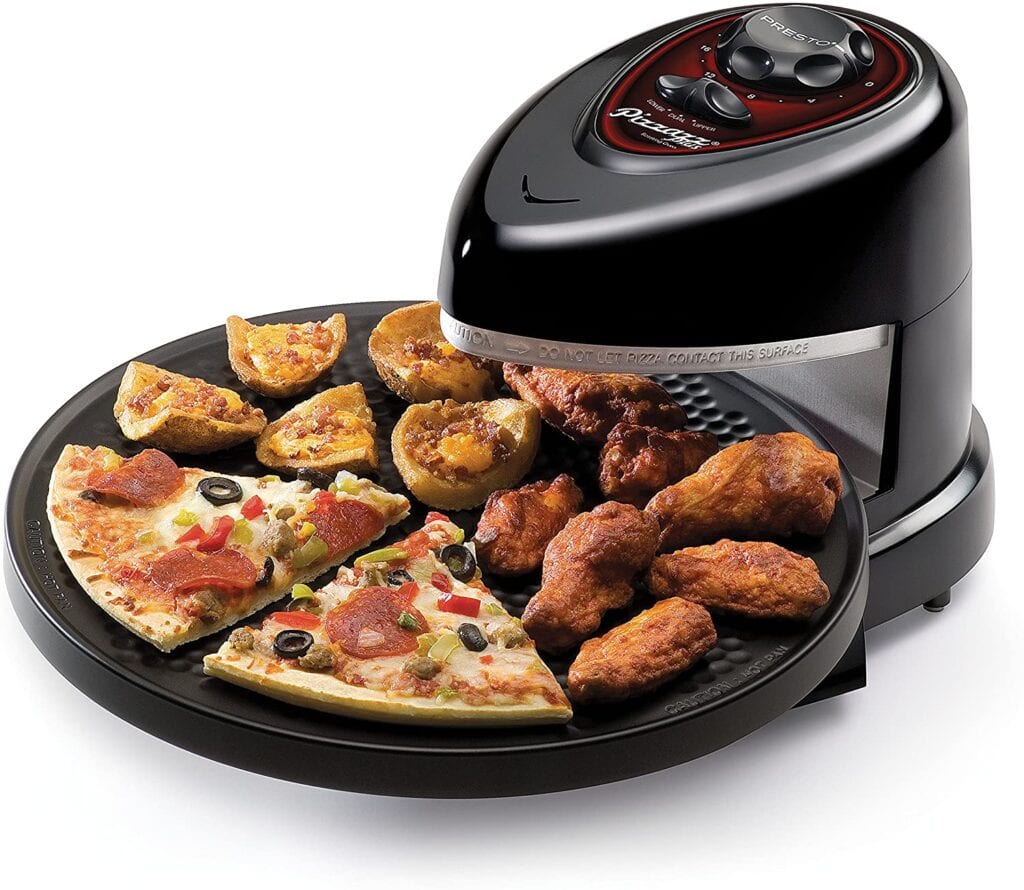 This is easily our favorite appliance in our house! We use it to bake just about anything such as pizzas, pizza rolls, nachos, cookies, and more! It's perfect because there's no pre-heating so the cook-time is super fast and it makes everything crispy! It's also our go-to for reheating foods!
Shop this Presto Pizzazz here >>
---
Gift Ideas: $100-$200
Looking to splurge a bit to find the perfect gift idea? Shop this collection of gift ideas for him all ranging from $100-200.
LEGO Star Wars Art Set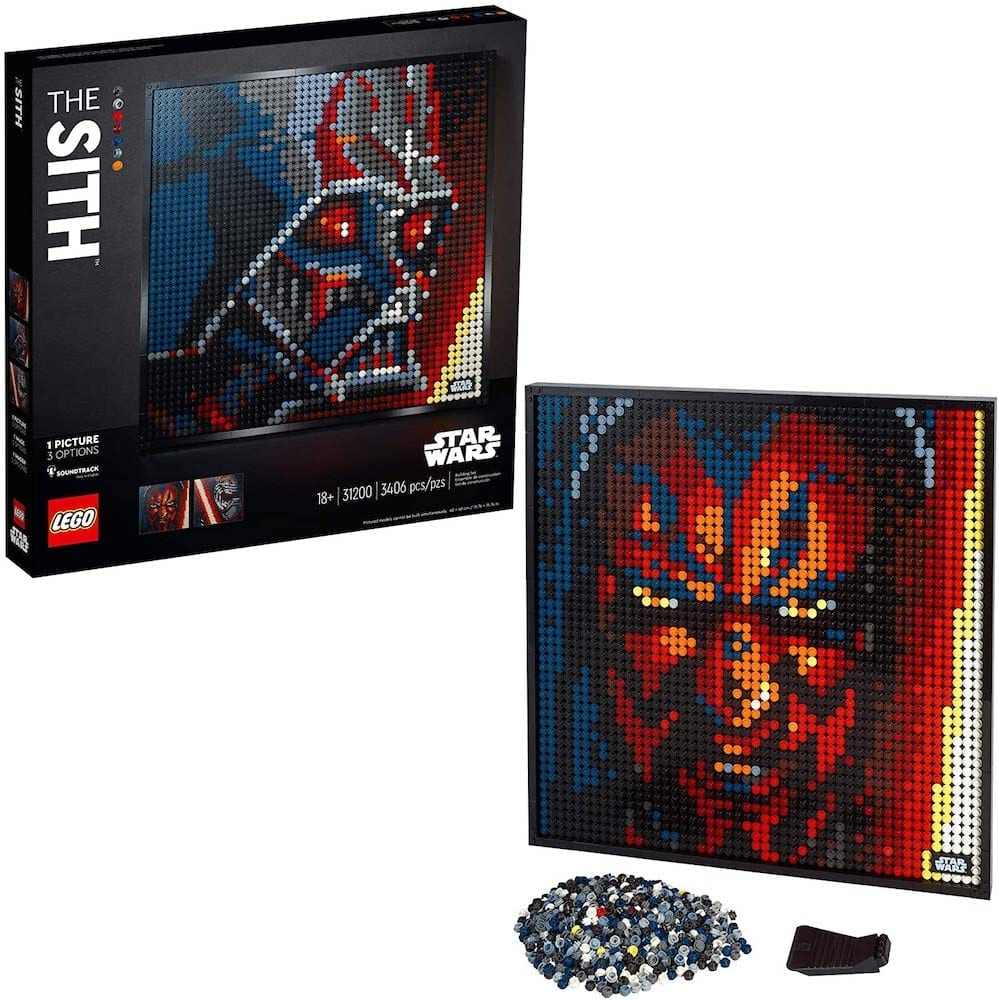 Keep him busy while at home with this super cool LEGO canvas art set that any Star Wars fan will love. Not into Star Wars? You can also get an Iron Man, The Beatles, or Marilyn Monroe set here.
Shop this LEGO art set here >>
---
Paintball Kit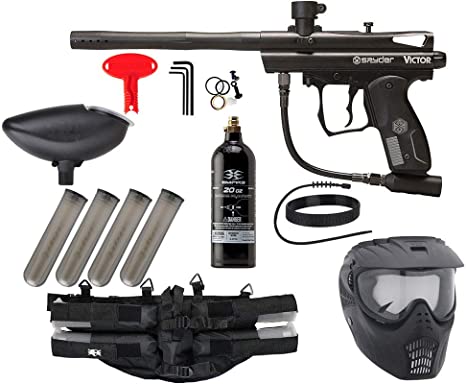 Perfect for guys who love a good adrenaline rush, this paintball kit is a best-selling entry-level set that includes everything needed to get started (except for paintballs).
Shop this paintball kit here >>
---
Ninja Foodi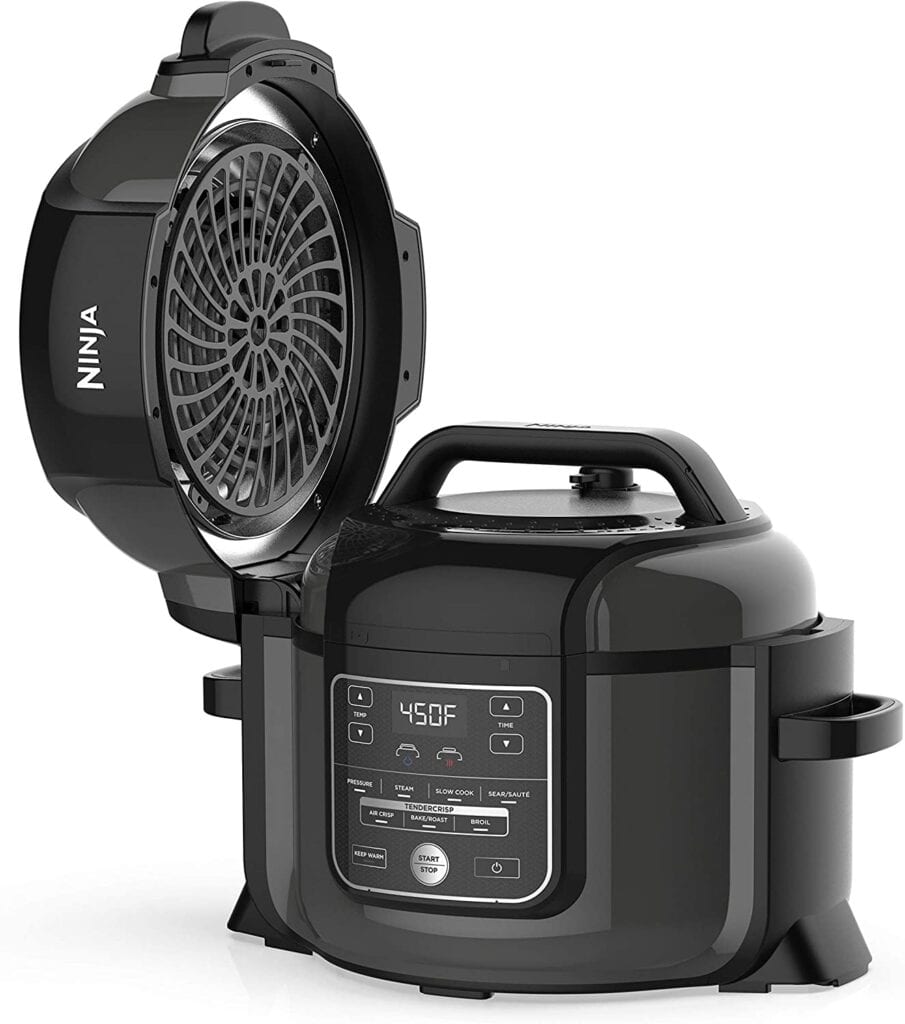 This is the ultimate small appliance for any space! It's a 9-in-1 cooker that acts as a pressure cooker, air fryer, slow cooker, crisper, and more!
Shop this Ninja cooker here >>
---
Inflatable Kayak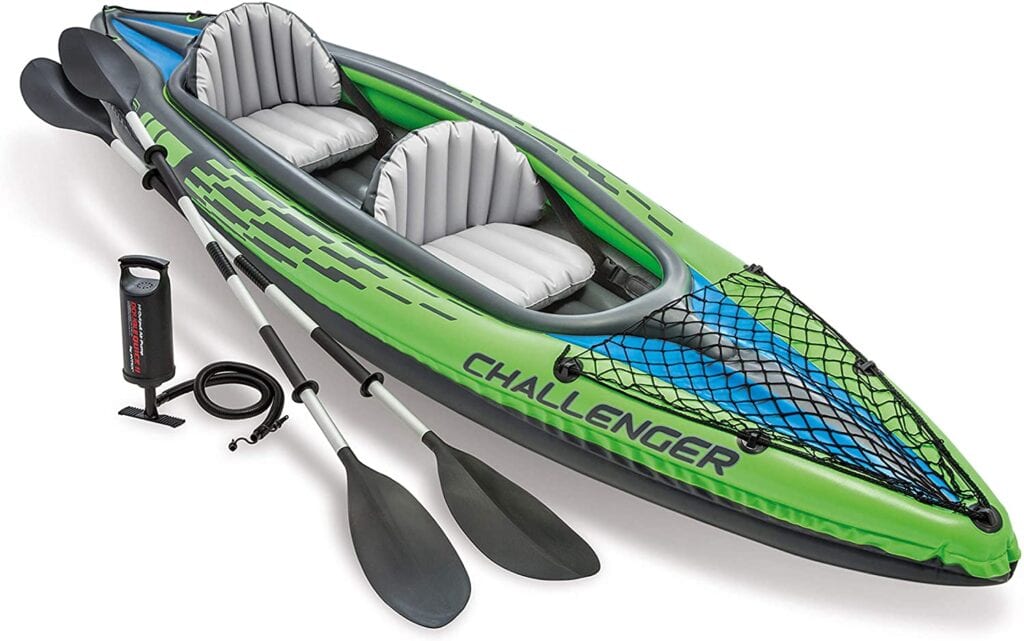 This inflatable kayak is the perfect way for him to spend his weekends. There is a one-seat and two-seat option and based on reviews, customers are loving it!
Shop this inflatable kayak here >>
---
Black & Decker Cordless Drill Set
This handy tool offers a quick and easy change of a variety of attachments and is basically 6 tools in 1! This is a must-have for any handyman.
Shop this cordless drill set here >>
---
Bose Soundbar

If he spends a lot of time in front of the tv watching movies, shows, sports, etc., then this highly-rated soundbar from Bose is a must! It also has Bluetooth capabilities to connect music.
Shop this Bose Soundbar here >>
---
Portable Beer Pong Table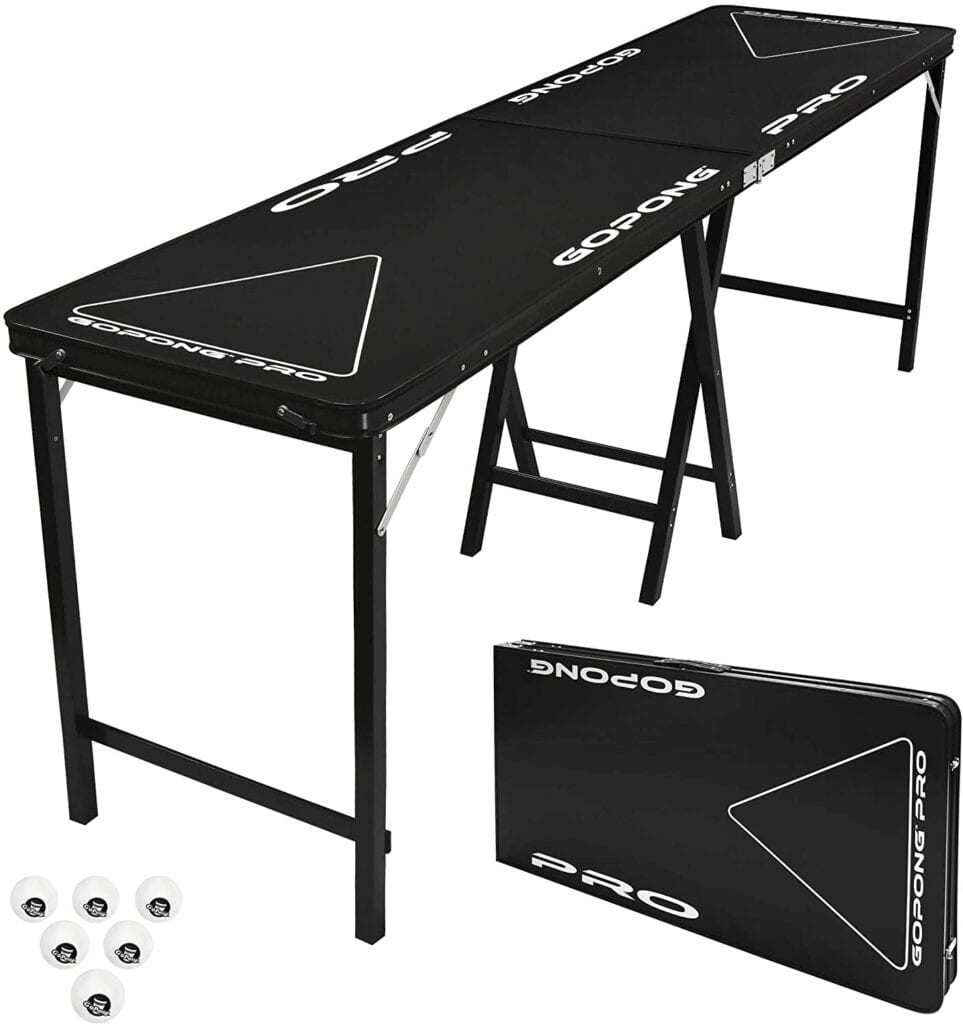 Our group of friends loves to play beer pong (yes, we are all in our 30's lol) and I can think of a few guys who would love to receive one of these as a gift (mostly my husband)! Not only is it regulation size, but it's foldable for easy storage!
Shop this beer pong table here >>
---
Practice Golf Net Bundle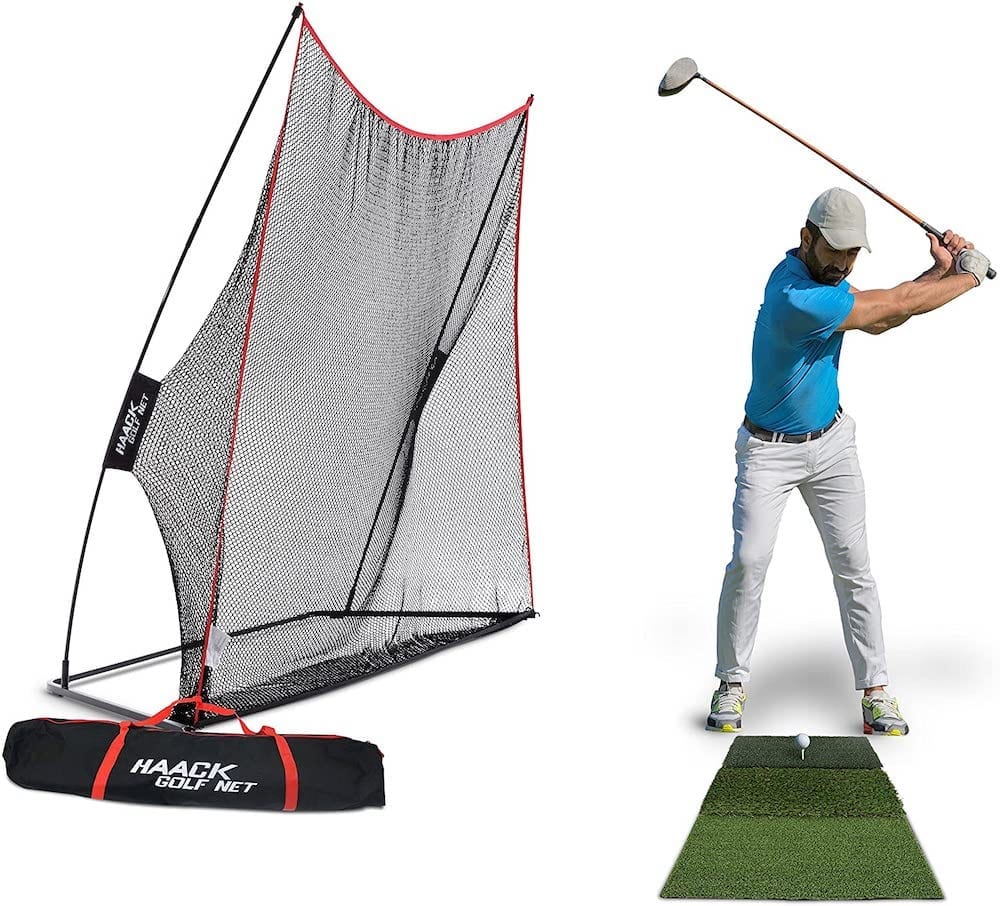 Perfect for the golf-lover, this lightweight and portable net will allow him to get in some practice swings from the comfort of his home. Plus, the ratings are fantastic!
Shop this practice golf bundle here >>
---
YETI Roadie 24 Cooler
There's a reason everyone is obsessed with YETI. It's known for its "legendary insulation" that can keep ice cold for days. This lightweight design allows for easy transport and holds up to 18 cans.
Shop the YETI Roadie cooler here >>
---
Caran D'ache Graphite Line Set
Perfect for the artist in your life, this graphite line set includes 16 high-quality pencils in various shades and has great reviews!
Shop this graphite pencil set here >>
---
Adjustable Kettlebell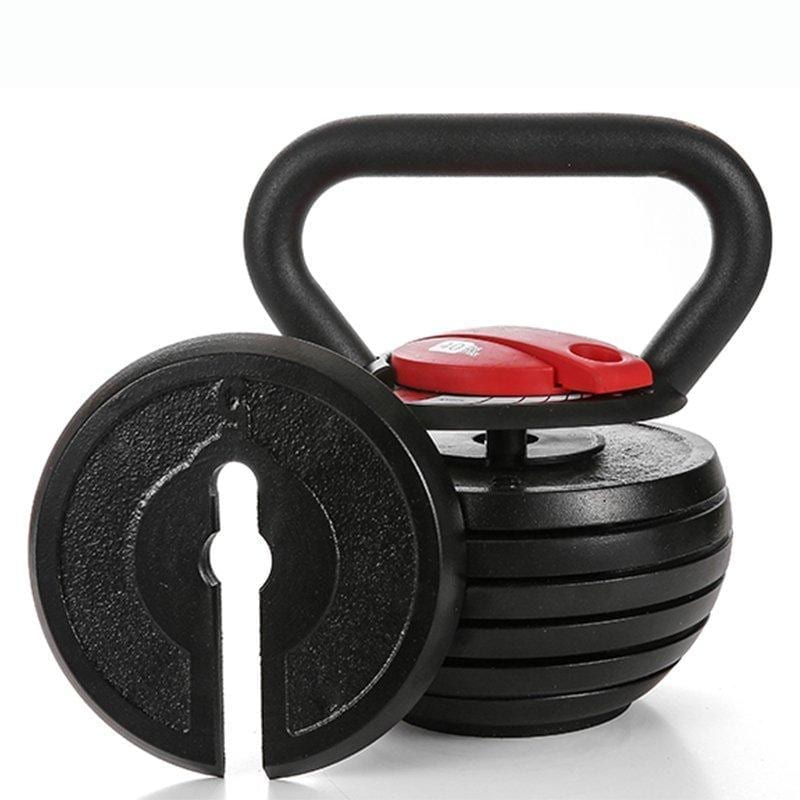 This adjustable kettlebell is ideal for any workout buff looking to get in a good workout at home and offers 10lb-40lbs of weight!
Shop this adjustable kettlebell here >>
---
Gift Ideas: $200+
He must be one lucky man if you're wanting to splurge! This collection of gift ideas for him are all $200 or more and will easily be the talk of the holidays!
Series 6 Apple Watch
This is the newest release from Apple and is the perfect device for anyone who loves tech and fitness.
---
Massage Gun
This is one of the highest-rated massage guns on Amazon and will run you just over $100. It's the perfect way for him to unwind after a long day at work or post-workout.
---
Anova Sous Vide Tool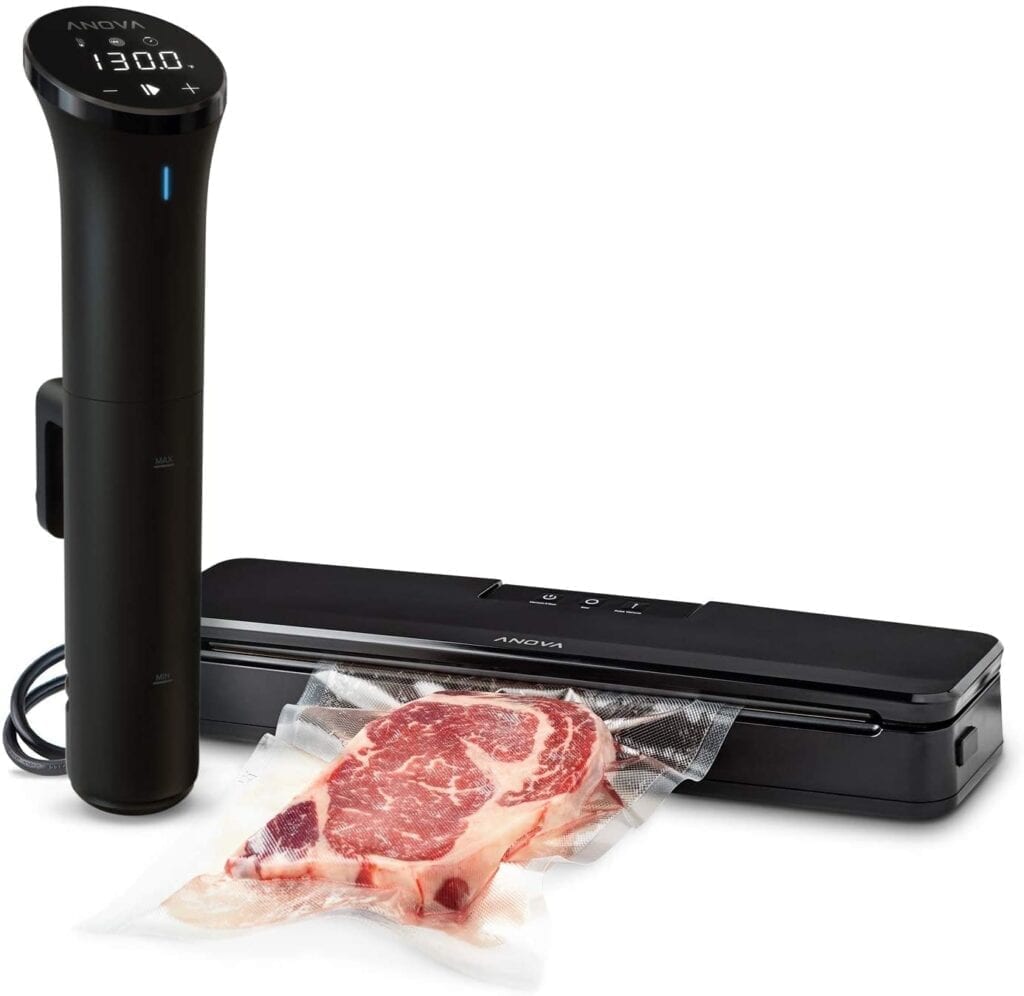 Small enough to fit into a drawer, this Sous Vide tool is the perfect addition to any foodie's kitchen! The app allows you to control the tool from your phone and will produce perfect results every time.
---
Adjustable Dumbbell
This adjustable dumbbell is the perfect space-saving weight system for any home gym and provides 11-71.5 pounds of resistance.
Shop this adjustable dumbbell here >>
---
Char-Broil The Big Easy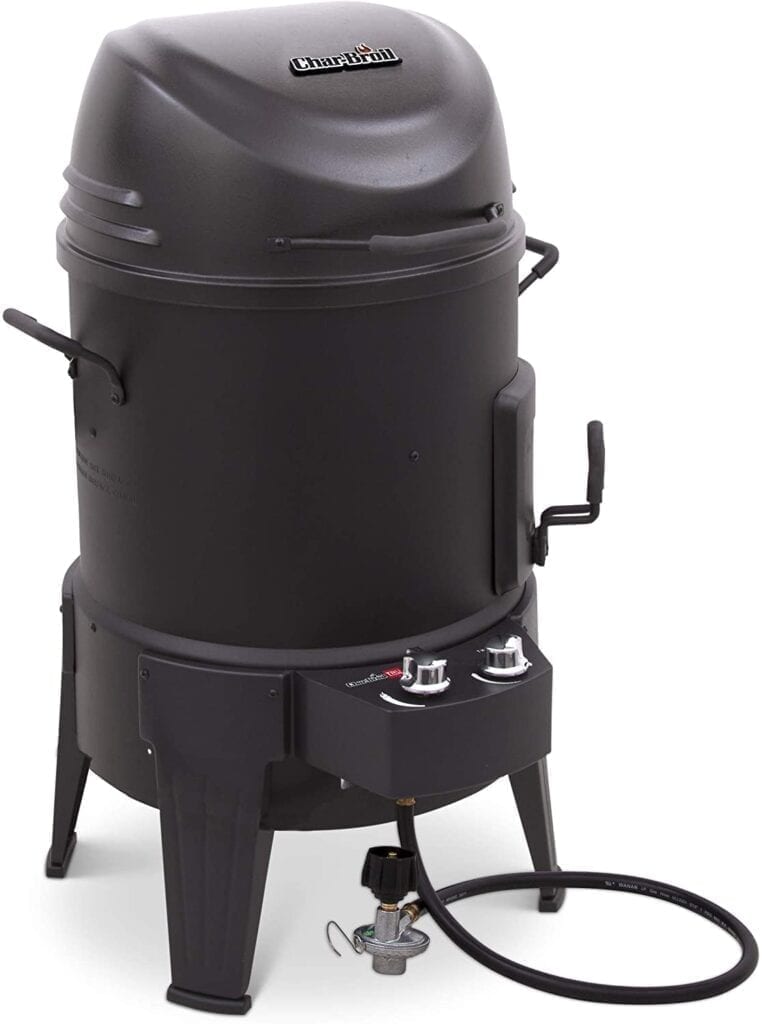 This 3-in-1 system allows you to smoke, roast, and grill using TRU-Infrared technology that cooks your food evenly with no flare-ups.
---
Samsonite Luggage Set
Perfect for the guy who travels for work or leisure, this highly-rated 3-piece set of luggage is a must-have!
---
FitBit Versa 3
I have a FitBit Versa and I absolutely love it. The design looks similar to an Apple Watch, but at about half the price. The Versa 3 includes built-in GPS, active zone tracking, heart rate and sleep tracking, text & call notifications, and more!
---
IRONMAN Inversion Table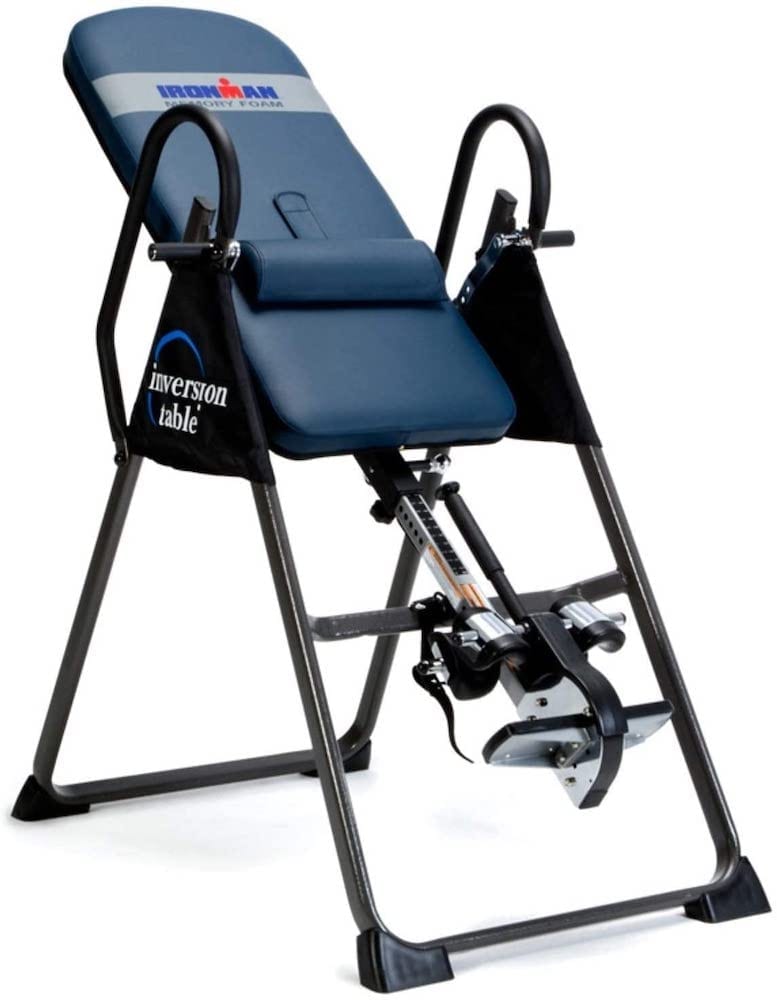 Inversion tables help to stimulate circulation and relieve tension along the spine. My husband insisted on getting one of these a few years back to help with his back pain and my headaches and it really does help alleviate pain.
Shop this inversion table here >>
---
Kindle Oasis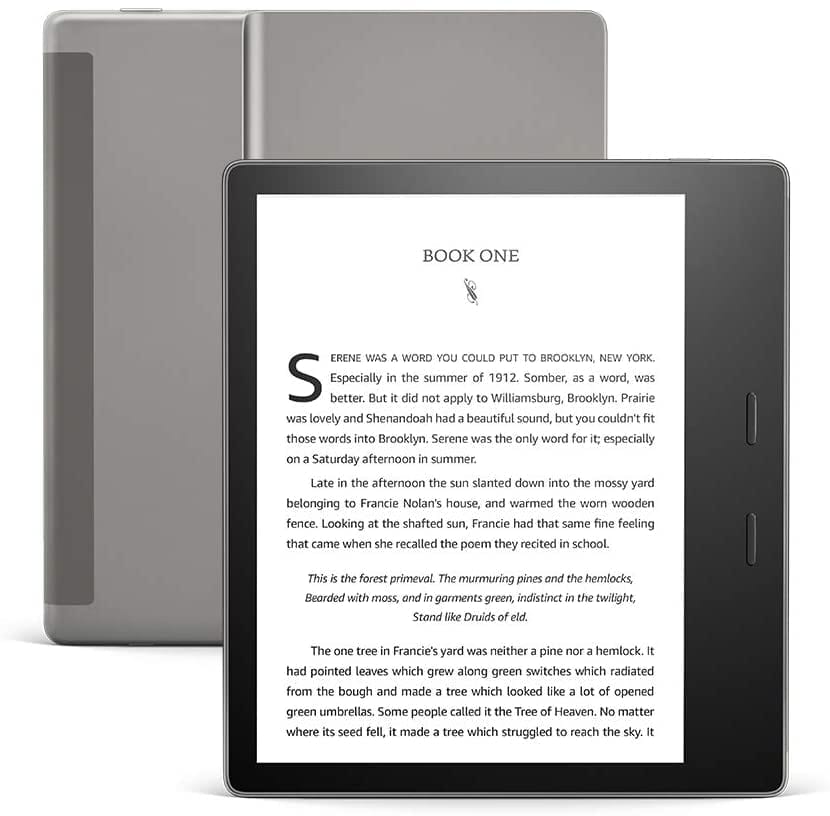 Perfect for the bookworm in your life, the Kindle Oasis offers an adjustable warm light, page-turning buttons, works with audible, is waterproof, and reads like real paper.
---
Outdoor Pizza Oven
This portable fire and stone pizza oven will be the talk of the neighborhood. It has fantastic reviews and was rated the NO. 1 Outdoor Standalone Pizza Oven by Serious Eats.
---
Your Gift Ideas for the Men in Your Life
Leave a comment below and let me know what products you've gotten in the past that he's loved or that you plan to get this season.
---
Pin It!