13 Self Care Subscription Boxes to Treat Yourself To
Ready to treat yourself to something special? Check out this list of the best self care subscription boxes that are sure to bring some joy into your day. They also make the perfect gift!
This article contains affiliate links, meaning we earn a small commission when you purchase through them. However, all opinions are our own and we greatly appreciate your support!
If you're new to my blog, welcome! And if there's one thing worth knowing about me, it's that I absolutely love subscription boxes. (You can check out all of my subscription box reviews here!) They just bring this Christmas-morning-type-joy that I just can't explain.
And if there's another thing to know, it's that I love preaching the importance of self-care. So when I stumbled across all of the amazing self care subscription boxes offered on Cratejoy, I knew that I had to share this knowledge.
If you aren't familiar with Cratejoy, it's a platform that houses thousands of different subscription boxes ranging from beauty, lifestyle, food, hobbies, and more. There is literally something for everyone.
So whether you're in search of the perfect gift for a loved one or are looking to treat yourself to something fun, you'll definitely want to check out these self care subscription boxes that offer everything from skincare, spiritual tools, books, body care, and more!
TheraBox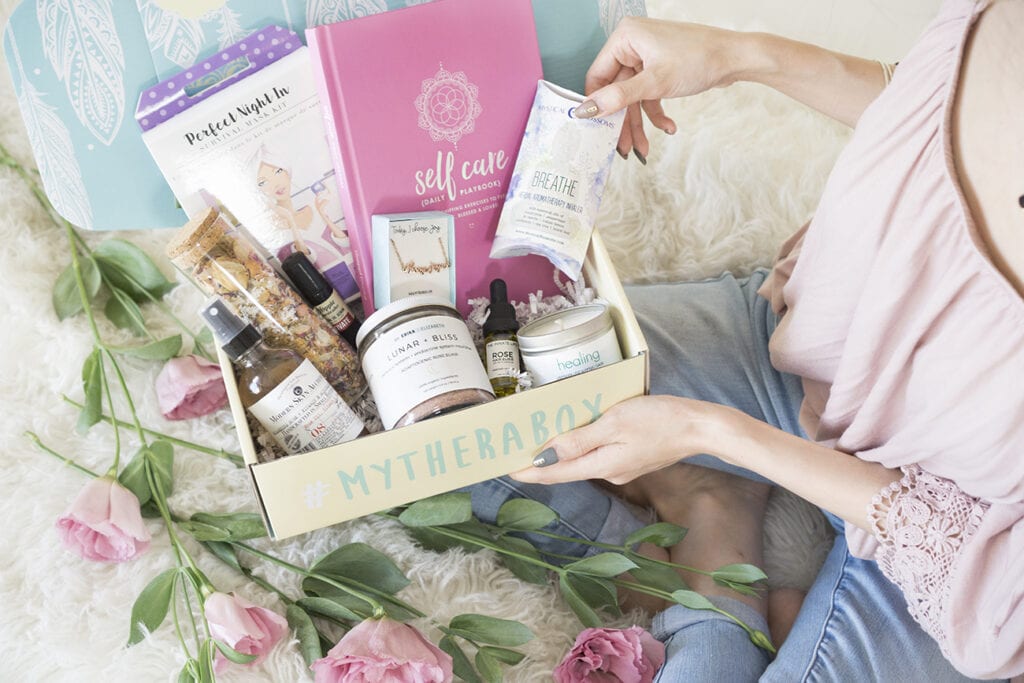 What It Is: The most popular self-care subscription box on the market, TheraBox is created by therapists to reduce stress & increase joy through self-love. Each box includes 1 happiness activity and 6 – 8 wellness goodies including aromatherapy, body & skincare products, and other lifestyle goodies valued at over $120.
Frequency: Monthly
Cost: $34.99/box + shipping

Check out the TheraBox here >>
---
Once Upon a Book Club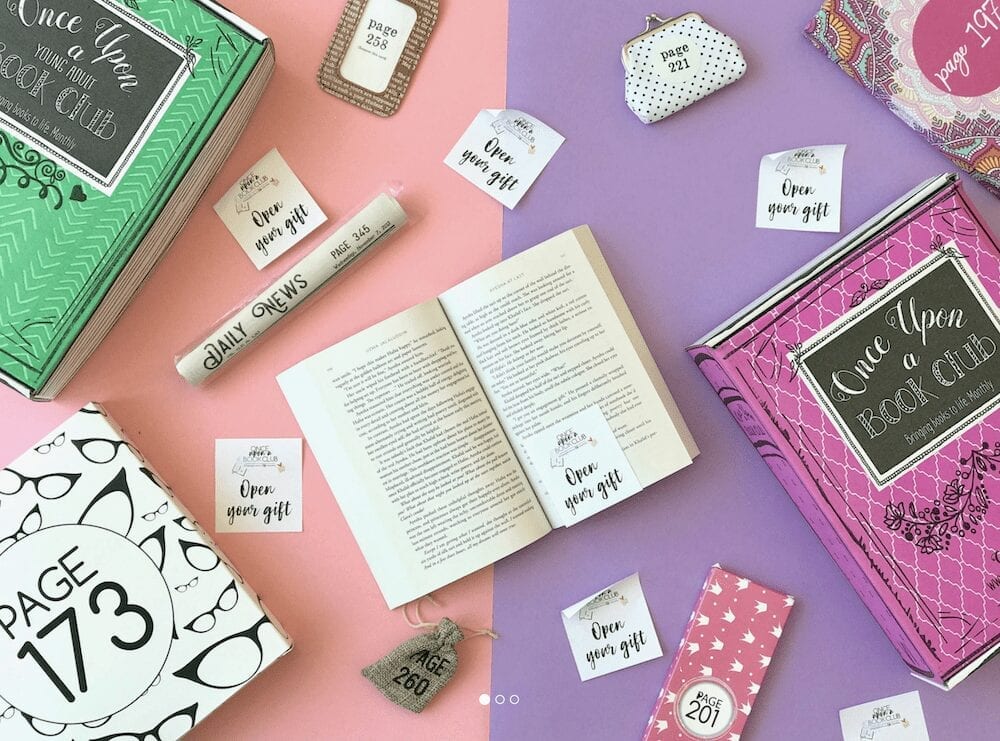 What It Is: The Once Upon a Book Club book box was created to bring your reading experience to life. Each box includes a newly published book, a 5×7 printed quote, and 3-5 wrapped gifts to be opened on different pages throughout the book.
Frequency: Monthly
Cost: $34.99/box + shipping
Check out Once Upon a Book Club here >>
---
HopeBox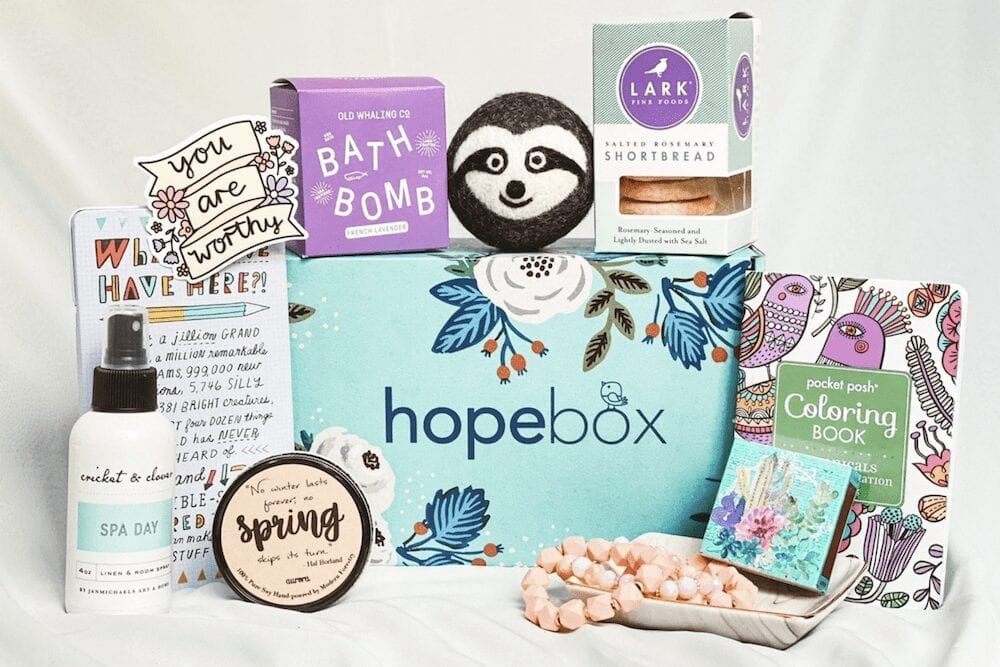 What It Is: The HopeBox is curated to reduce anxiety & inspire hope through self-care practices. Each box, valued at over $115, is filled with 10+ quality items and a personal message of hope. All products are full-sized, vegan, and cruelty-free.
Frequency: Monthly
Cost: $54.99/box + shipping
---
Goddess Provisions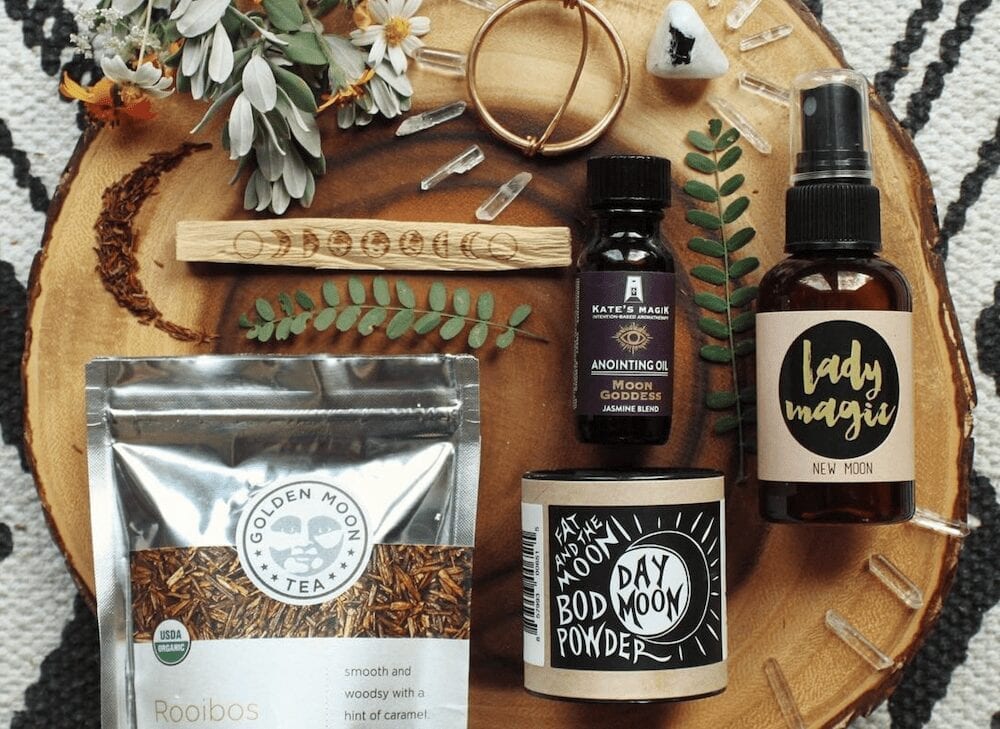 What It Is: The Goddess Provisions subscription box is curated to nurture your inner goddess and help grow your spiritual practice. Each box, valued at $80-100, comes with 5-7 full-sized products including crystals, aromatherapy, natural beauty products, superfood snacks & spiritual tools. All products are cruelty-free & vegan.
Frequency: Monthly
Cost: $33/box + shipping
Check out Goddess Provisions here >>
---
Paradise Delivered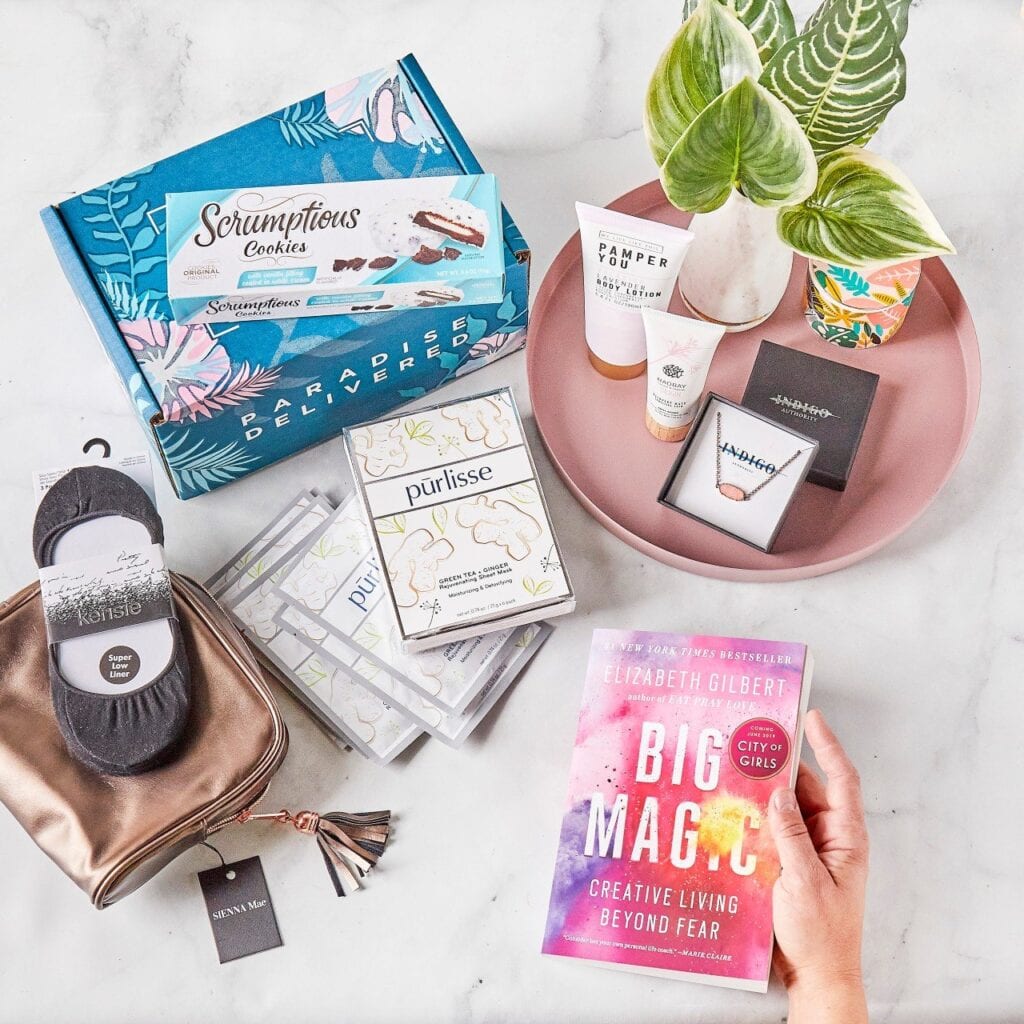 What It Is: The Paradise Delivered subscription box is like treating yourself to a spa-inspired staycation in the comfort of your home! Each box, valued at over $200, includes 7-8 full-sized vacation-inspired items such as bath and beauty products, trending fashion accessories, best-selling books, and more.
Frequency: Monthly
Cost: $39.99/box + shipping
Check out Paradise Delivered here >>
---
Aster Vegan Skincare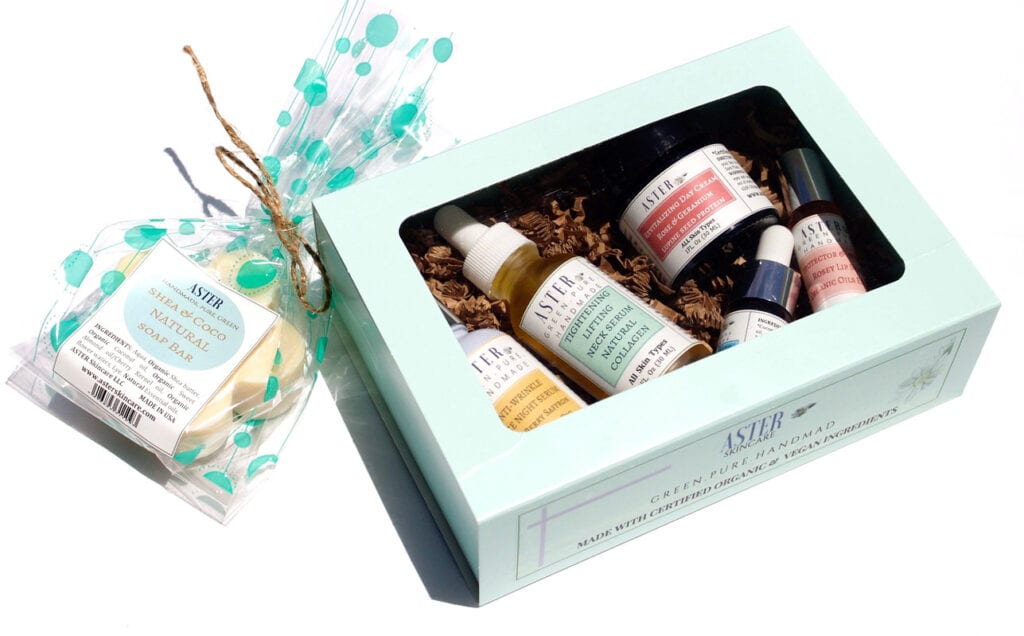 What It Is: Aster Skincare is the perfect beauty subscription box featuring nourishing and anti-aging VEGAN skincare products. Each box, valued at over $150, includes 5-6 products that are handmade, organic certified, and 100% vegan.
Frequency: Monthly
Cost: $49.99/box + shipping
Check out Aster Skincare here >>
---
Bath Bevy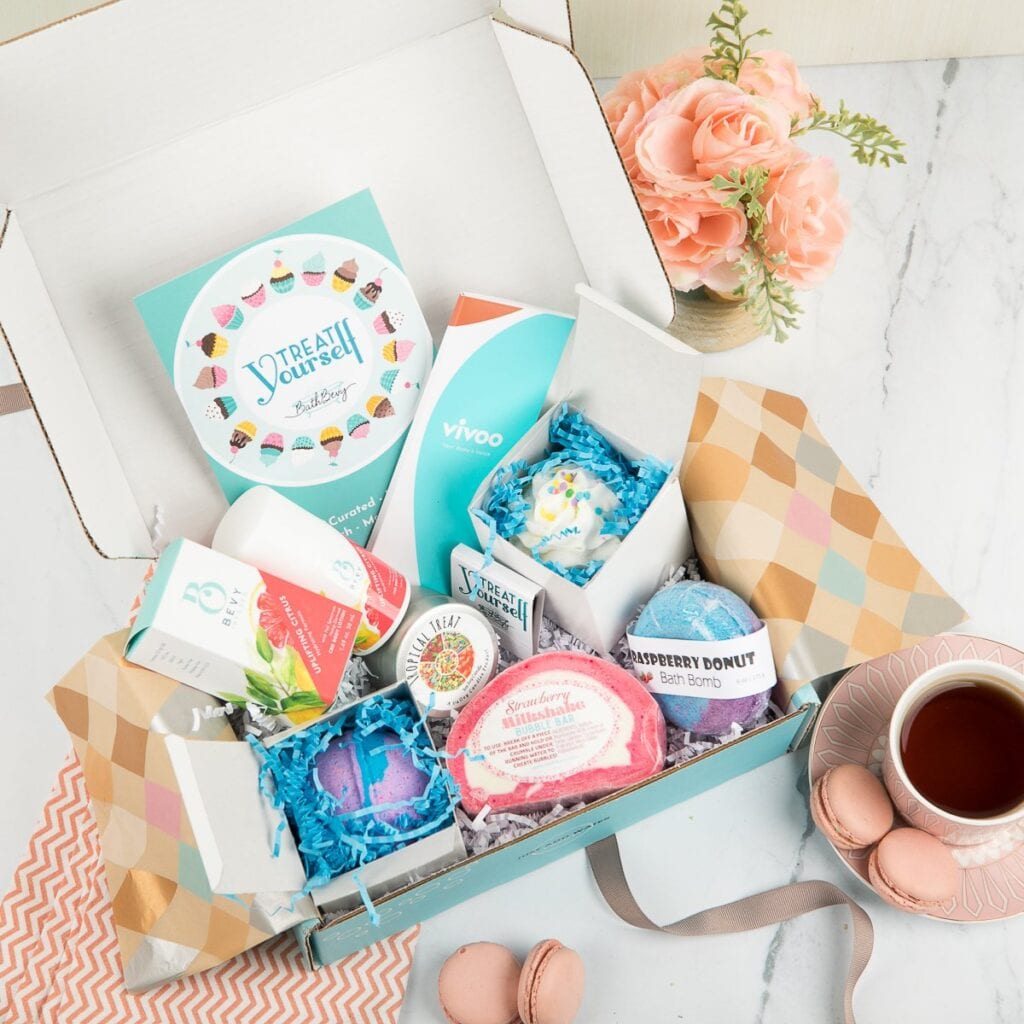 What It Is: Bath Bevy is the subscription box for the bath and body lover. Each box includes 5-7 Items such as bath bombs, bubble baths, bath salts, whipped soap scrubs, and more!
Frequency: Monthly or Quarterly
Cost: $38.95/box + shipping
---
Introverts Retreat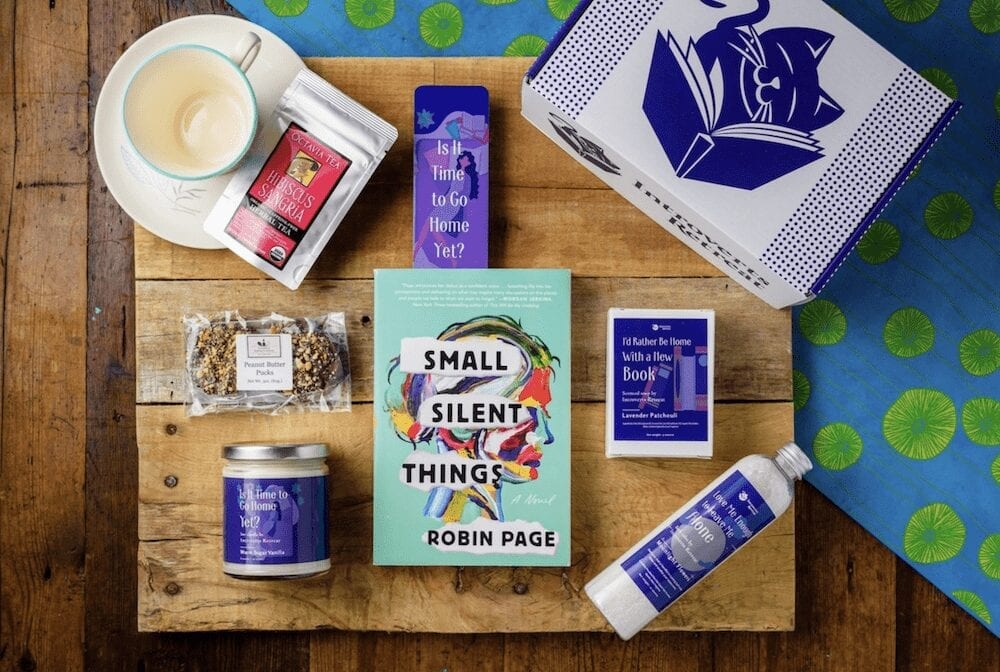 What It Is: The Introverts Retreat subscription box is the ultimate indulgence for anyone who'd rather stay at home than spend a night out. Each box includes a published book by a female author (your choice of genre!), a hand-poured candle, scented bath salts, a handmade soap, a sweet snack, and your choice of loose leaf tea, coffee grounds, or cocoa.
Frequency: Monthly
Cost: $39.99/box + shipping
Check out Introverts Retreat here >>
---
Hemp Crate Co
What It Is: The Hemp Crate Co box is the perfect way to try out the newest CBD products on the market! You can choose from three variations of the boxes and each box includes 4-6 items ranging from balms, tinctures, yummy treats, pet products, and more!
Frequency: Monthly
Cost: $44.99/box + shipping
Check out Hemp Crate Co here >>
---
Feeling Fab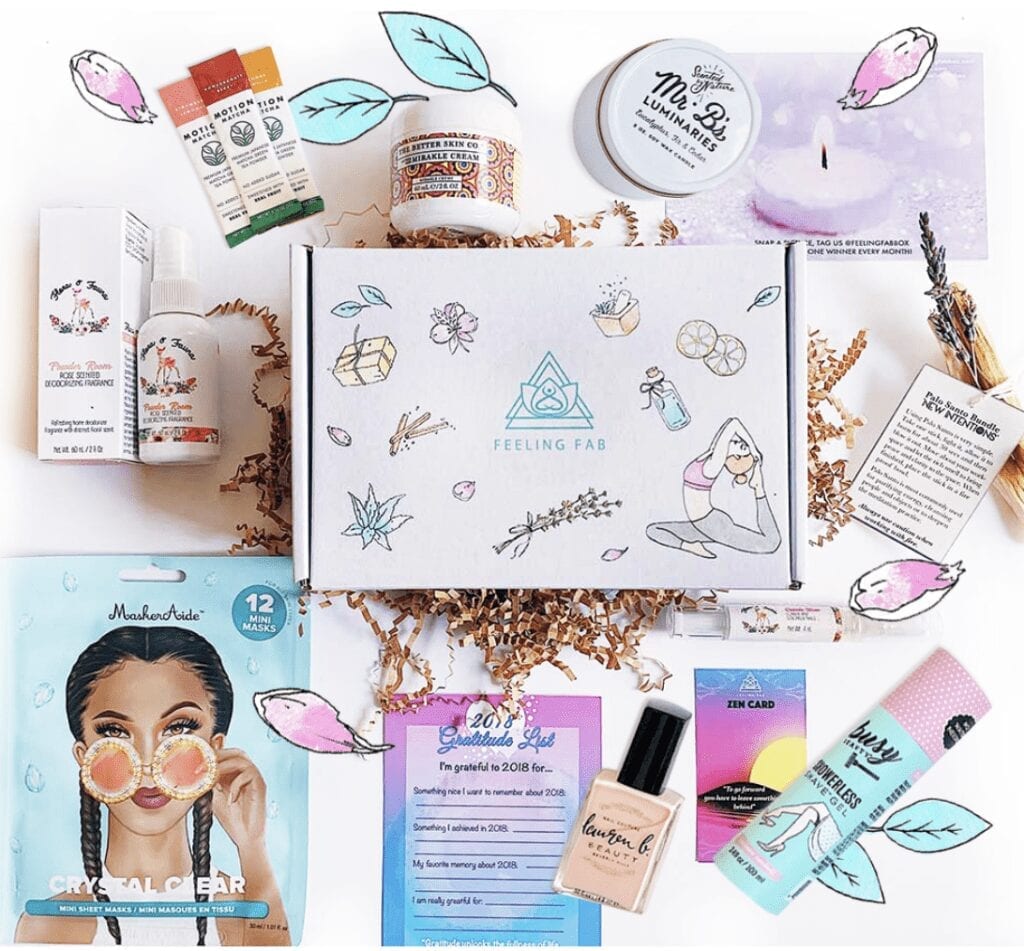 What It Is: The goal of the Feeling Fab subscription box is to spread wellness and self-love through self-care products and spiritual tools. Each box includes 6-8 clean beauty, skincare, and body-care products, and spiritual growth and stress-reducing tools, valued at up to $100. There is also a mini box version as well.
Frequency: Monthly
Cost: $29.99/box + shipping (this is the most expensive subscription tier)
---
Boxy Momma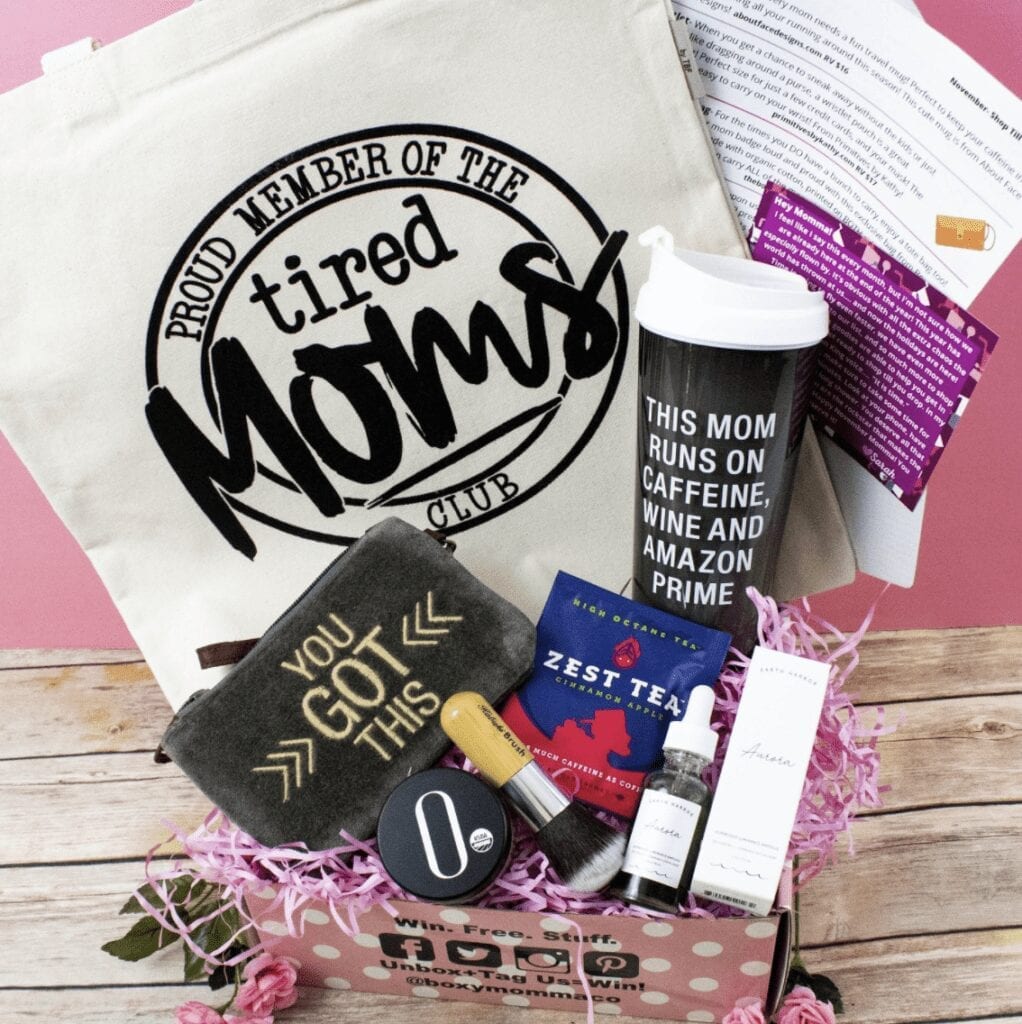 What It Is: The Boxy Momma subscription box is meant to make moms feel supported and loved! Each box includes 5-7 items including self-care items, products to help with organization, stress-reducing tools, and more!
Frequency: Monthly
Cost: $51.99/box + shipping (this is the most expensive subscription tier)
---
Enlightened Warrior Book Club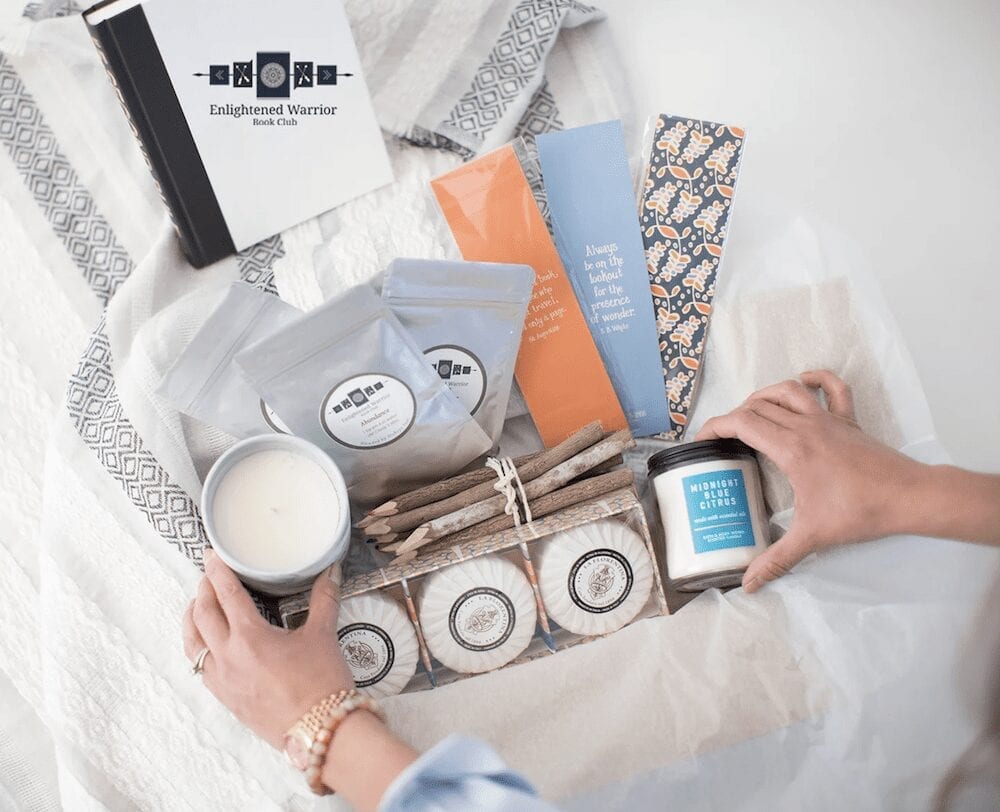 What It Is: The Enlightened Warrior Book Club book box is for anyone who loves to inspire and create growth. Each box includes a book of the month, a variety of local handmade items (soaps, teas, and candles), a gift to give a loved one, and bonus items that fit the theme of the book.
Frequency: Monthly
Cost: $49.94/box + shipping
Check out Enlightened Warrior Book Club here >>
---
Vegancuts Beauty Box
What It Is: The Vegancuts beauty box is the longest-standing vegan subscription box company for great reasons. Each box includes 4+ deluxe and full-size beauty products including skincare, cleansers, cleaners, hydrogels, and more. All products are 100% vegan, cruelty-free, paraben-free, and free of harmful chemicals.
Frequency: Monthly
Cost: $24.95/box