The 65+ Best Gifts for Dads Who Have Everything
Whether you're shopping for father's day or a birthday, finding the perfect gift ideas for dad can be a struggle! To help you out, check out my list of 65+ gifts for dads who have everything. Whether you're looking to spend a little or a lot, there's a little something on here for everyone! (UPDATED FEBRUARY 2022)
This post contains affiliate links, meaning I earn a small commission when you purchase through them. All opinions are my own and your support is greatly appreciated!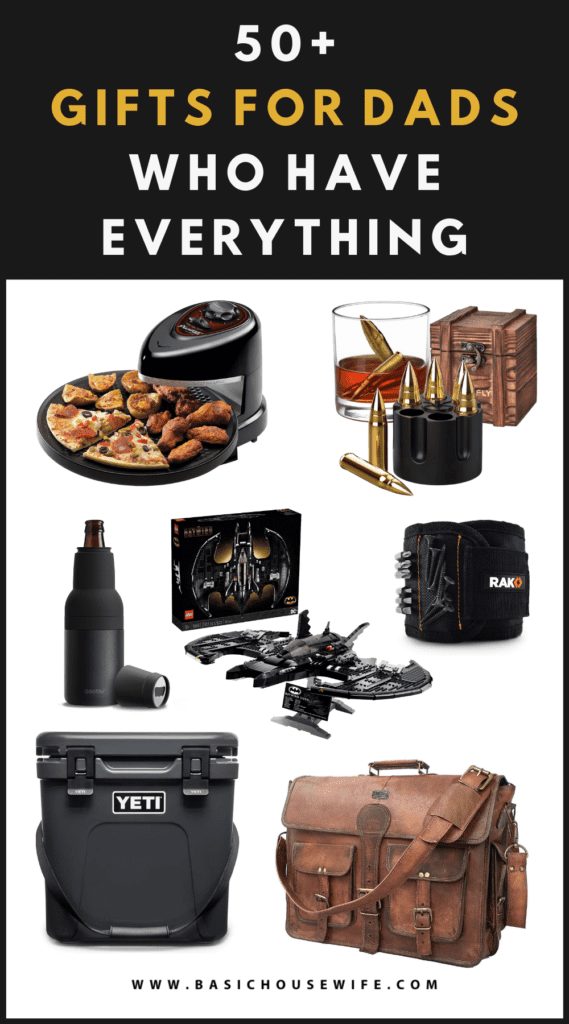 When it comes to finding gifts for dad, I've never been the type to go for the novelty "world's best dad" items. Instead, I'm all about practicality — giving him a gift he can use all year long.
The problem is, I've found that most dad's (like my own) just buy themselves whatever they want. That's great that they have the means to do so, but it makes it more difficult when it's time for gift-giving.
So I've rounded up 50+ gifts for dads who have everything. These items range from basic to a bit obscure, but I can assure you, there's a little something for everyone! Ready to get shopping?
---
Gift Ideas: $25 and Under
If you're looking for some affordable gifts for dad, this collection of gift ideas under $25 is the perfect place to start!
'Your The Man, Dad' Coffee Mug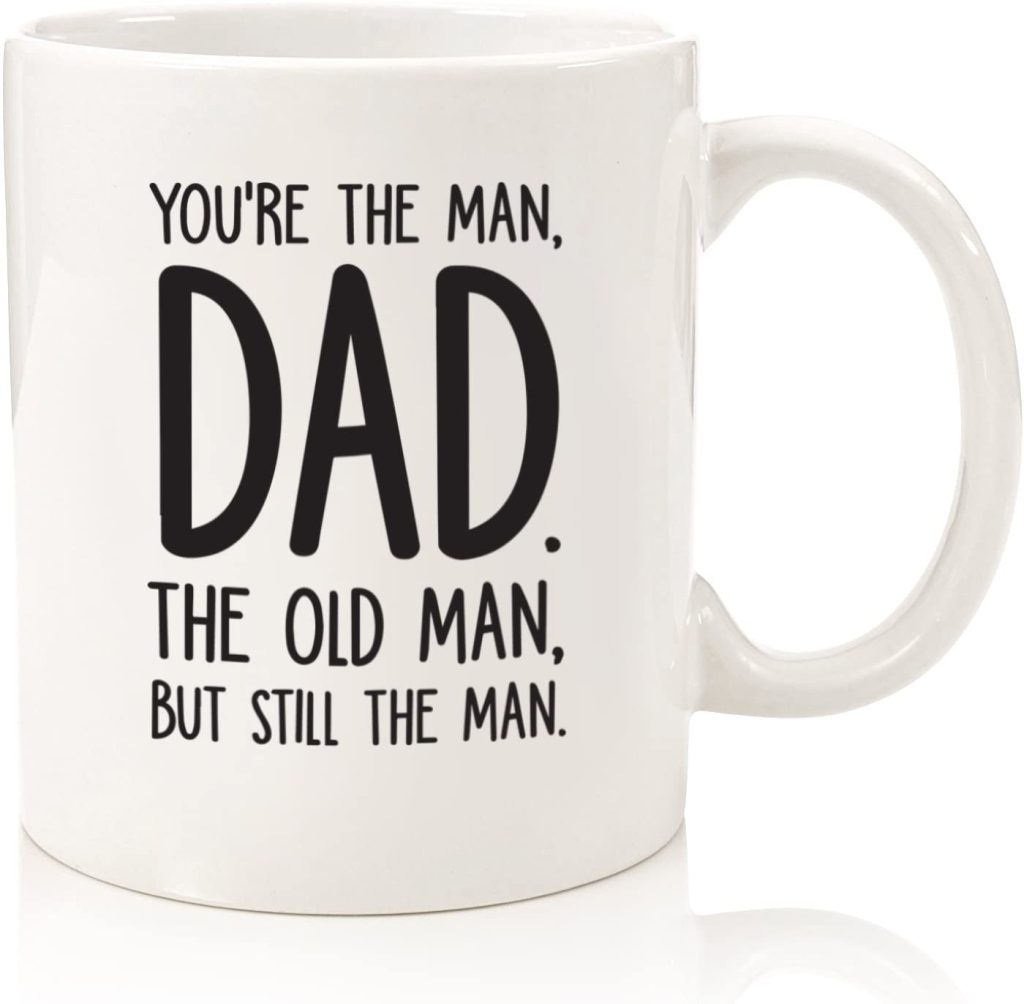 What dad can ever have too many coffee mugs? Pair this mug with a bag of your dad's favorite coffee grounds and you've got the perfect and affordable gift for father's day!
---
Nut Bowl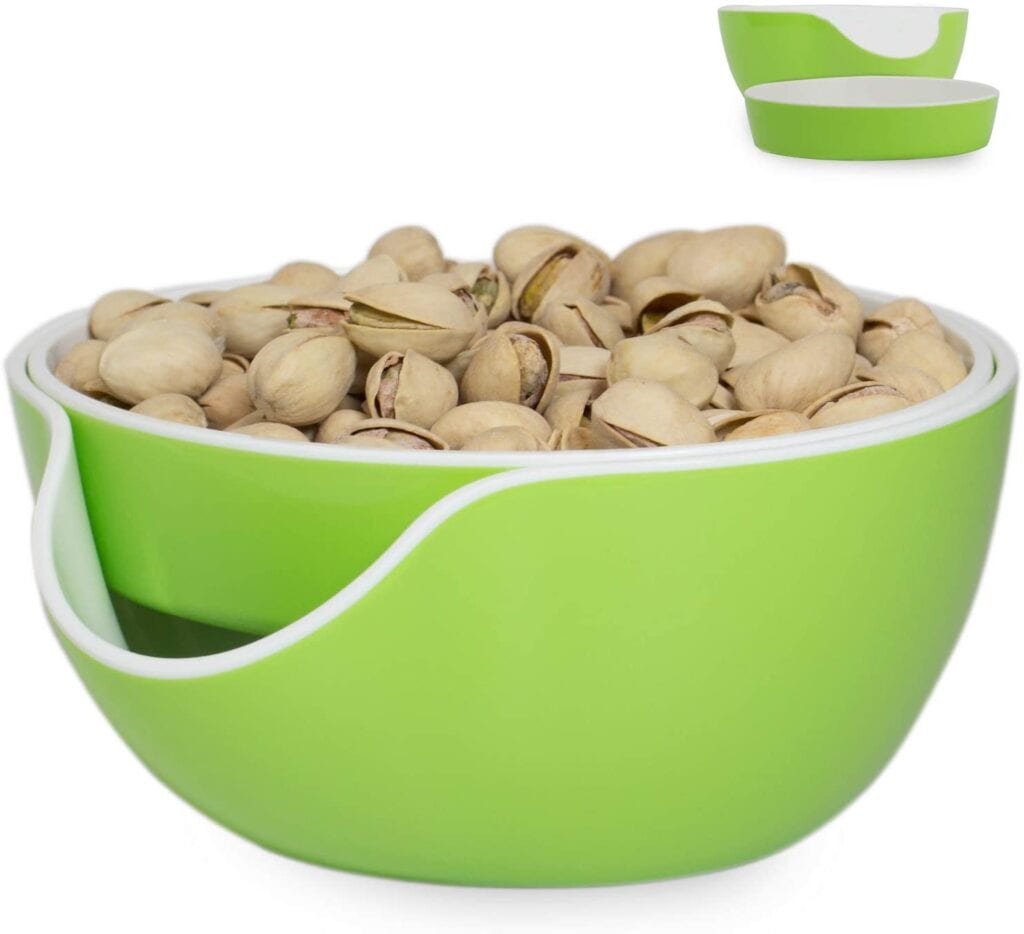 For the dad who loves eating pistachios, peanuts, sunflower seeds, and more — this bowl is the perfect way to do so in a clean and easy manner! Pair it with a bag of nuts for a fun gift idea!
---
Wrist Magnet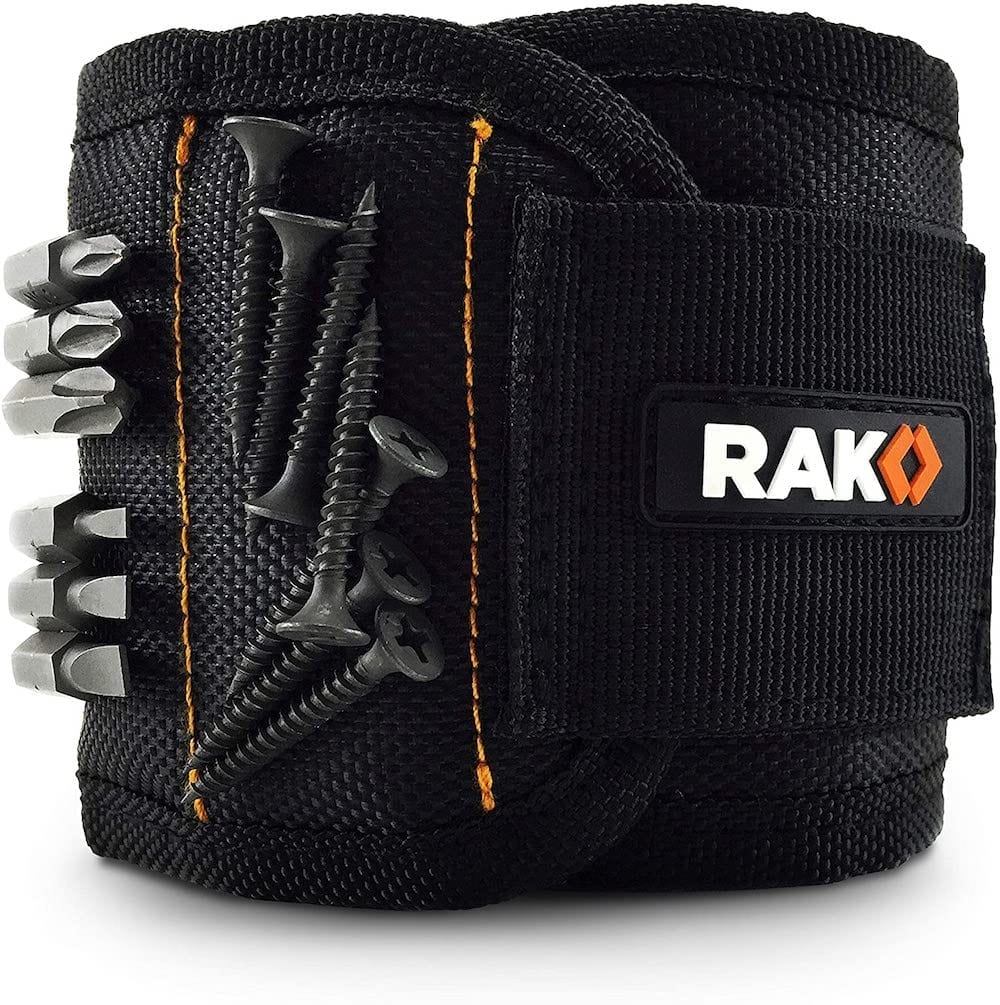 The perfect gift for the dad who likes to spend time in the garage or fixing things around the house. This wrist magnet is perfect for holding screws, nails, drill bits, and more.
Shop this wrist magnet here >>
---
Hot & Spicy Seasoning Set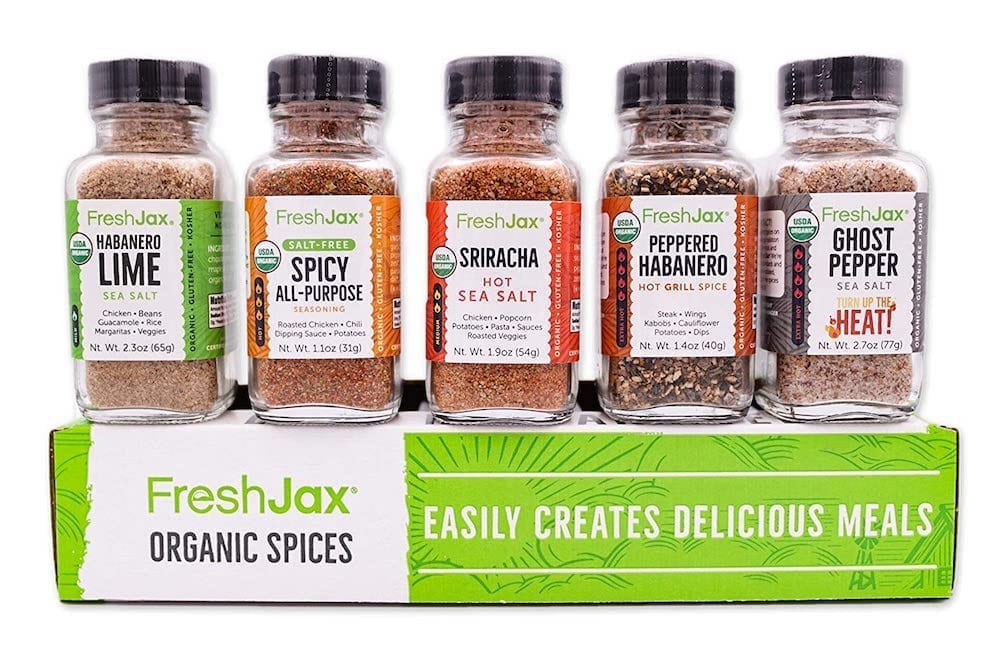 From cooking to cocktail rims, this set of hot & spicy seasonings are the perfect addition to any food-lovers kitchen! This set comes with 5 unique flavors and there are other flavor varieties if spicy isn't his thing.
Shop this seasoning set here >>
---
Beer Bottle Insulator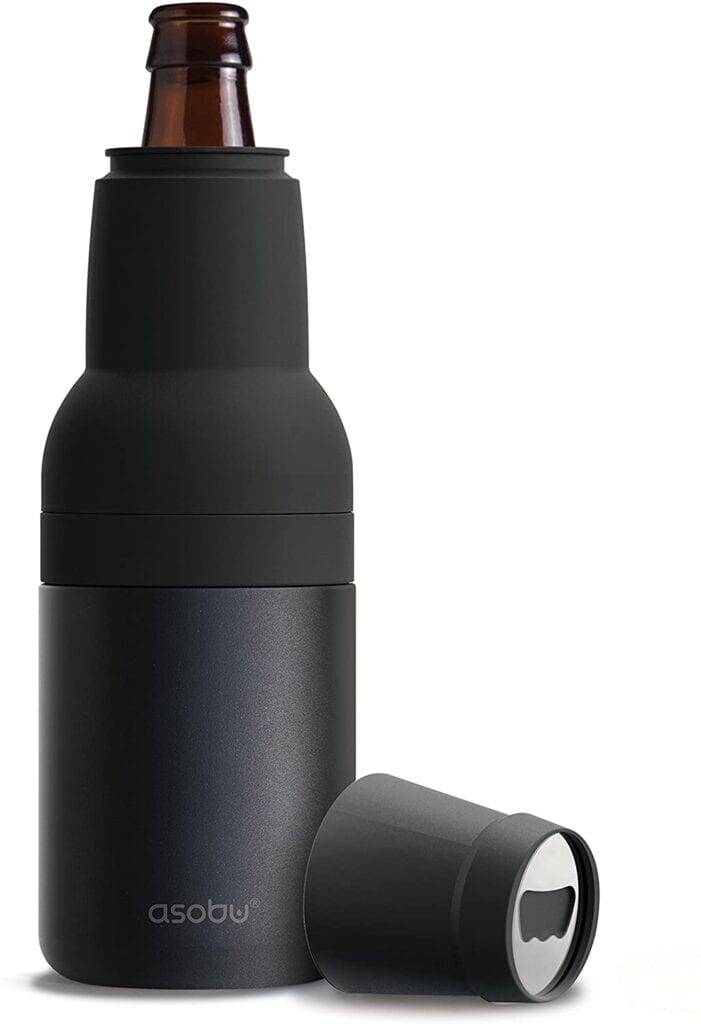 Especially great for the dad who likes to spend time outdoors, on the boat, or hanging with the guys, he'll love this super handy beer insulator that converts to fits bottles and cans! It's the perfect gift for dads who have everything!
Shop this beer insulator here >>
---
Universal Socket Tool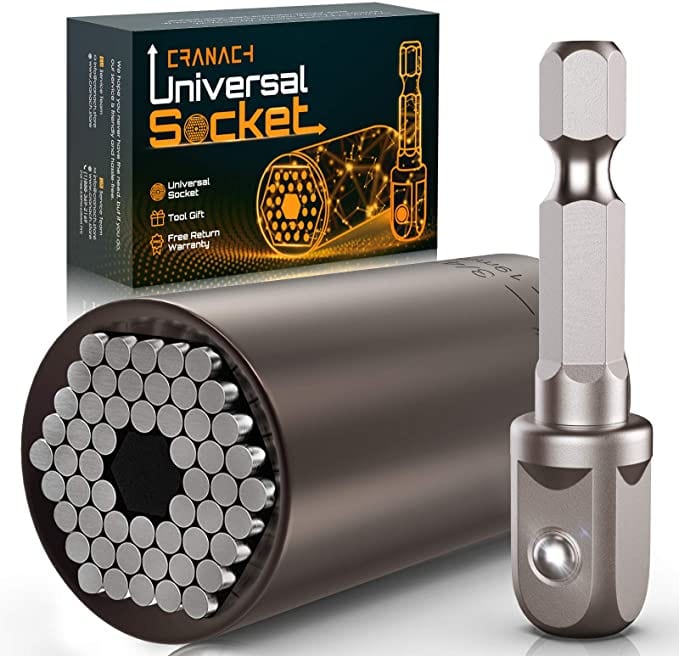 Looking for a cool gadget for the dad who has everything? This universal socket is a must-have and is designed to automatically adjust to any size or shape!
Shop this universal socket here >>
---
Scratch-Off Map
Perfect for the world traveler or retiree, this super cool scratch-off map poster allows you to visually track where you've been and will be an awesome conversation starter!
Shop this scratch-off map poster here >>
---
Wrangler Shirt Jacket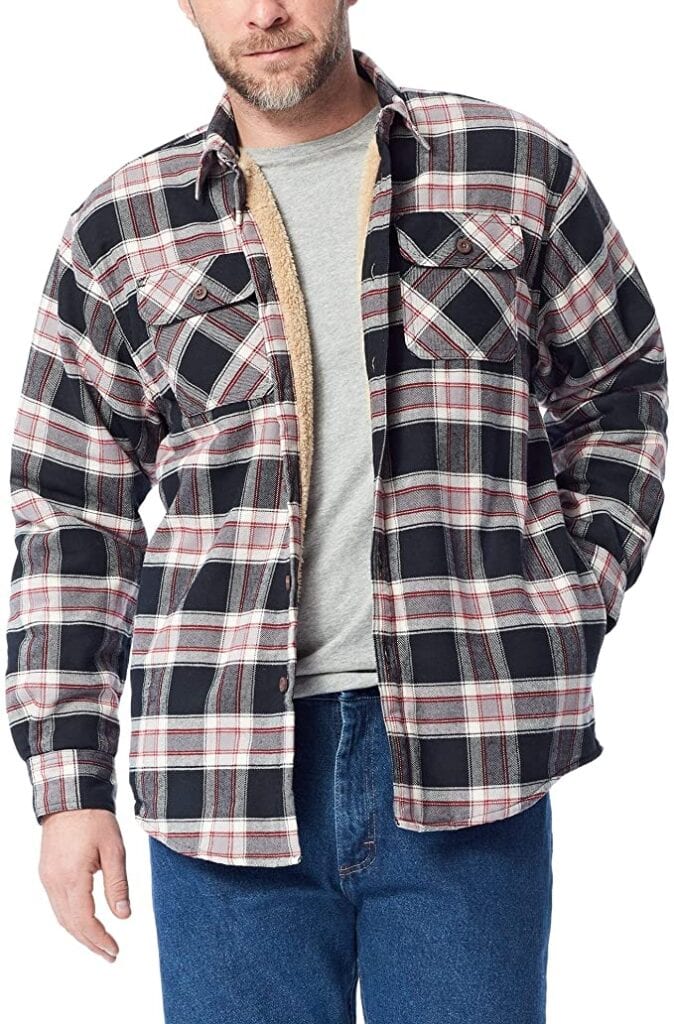 This relaxed-fit Wrangler shirt jacket is the perfect gift idea for the dad who's cool and casual. It's got a sherpa-lining for extra warmth and comfort and can be worn casually, on the job, at the lake, and so much more!
Shop the Wrangler shirt jacket here >>
---
Tactical Pen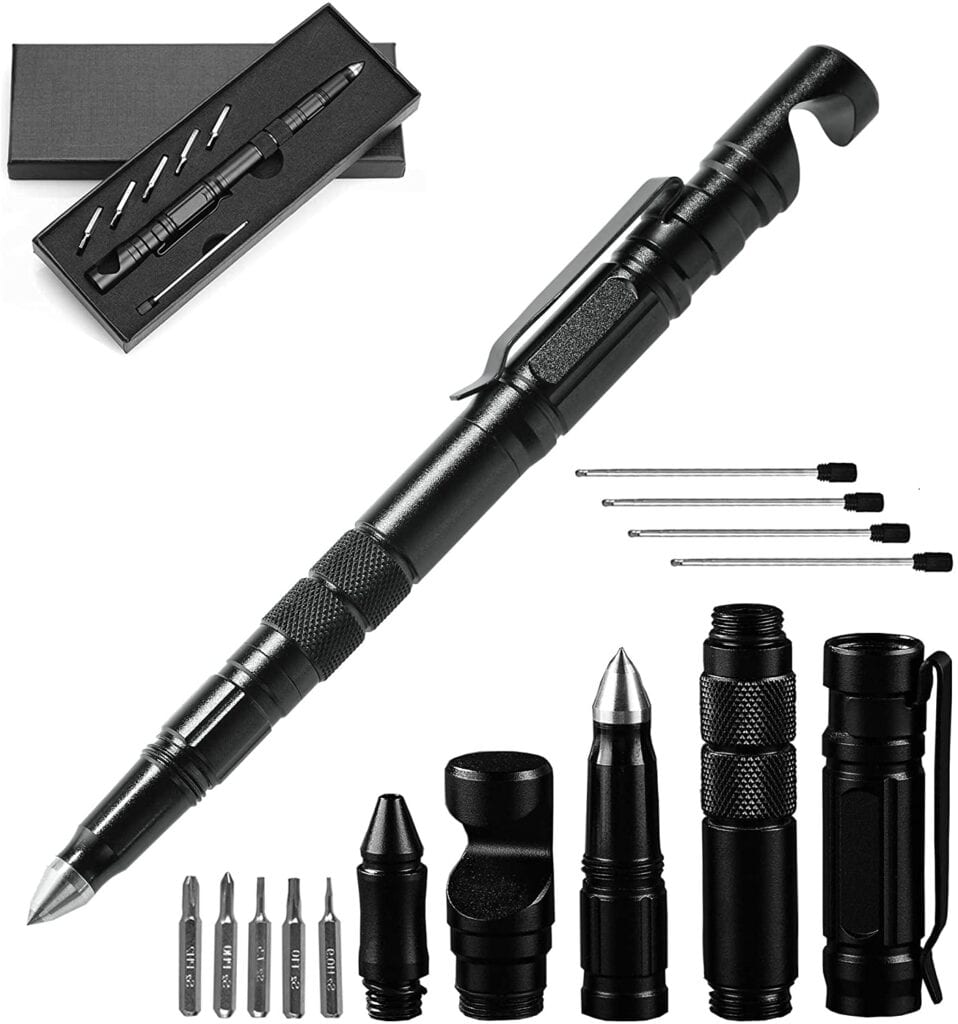 This compact and functional tactical pen is a must-have gadget for dad! It combines everyday tools including a ballpoint pen, glass breaking head, bottle opener, waterproof pillbox, screwdriver, etc.
Shop this tactical pen here >>
---
Beard Bib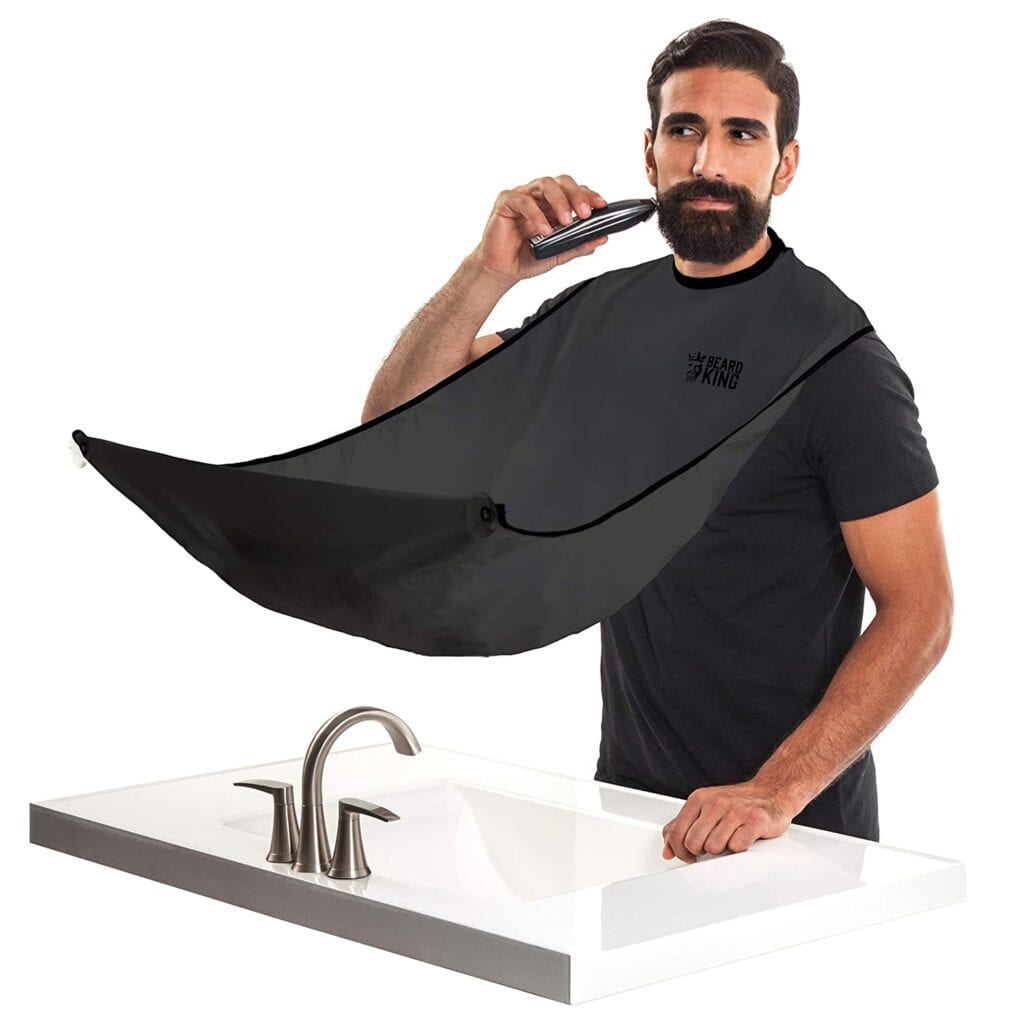 This is a must-have for any dad that groom's his own facial hair. This beard bib suctions to a mirror so that all the trimmings fall into the bib versus the sink or floor. It makes shaving quick, clean, and easy!
---
Cave Tools Meat Shredder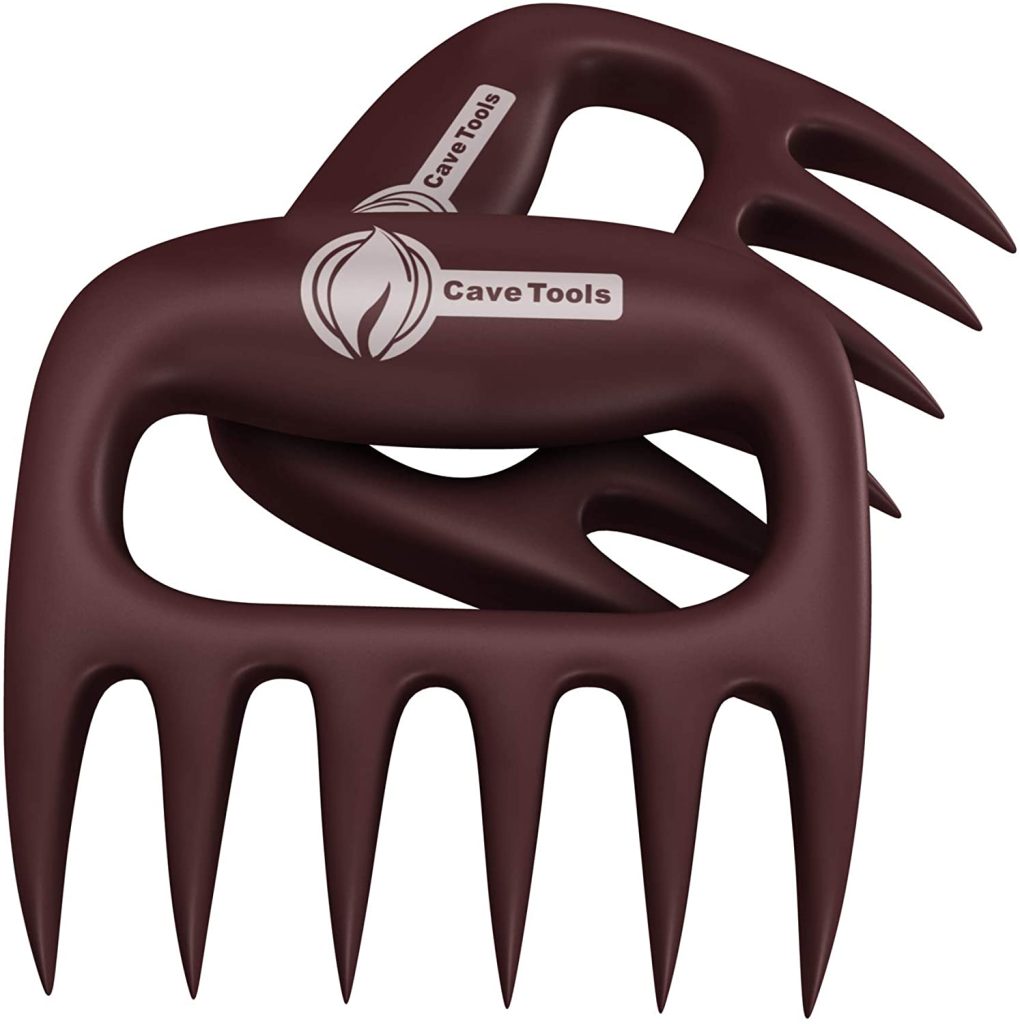 For the man who loves to cook, these meat shredders are perfect for pulling chicken or pork and will become a new favorite tool in the kitchen!
Shop these meat shredders here >>
---
Wine Tote Carrier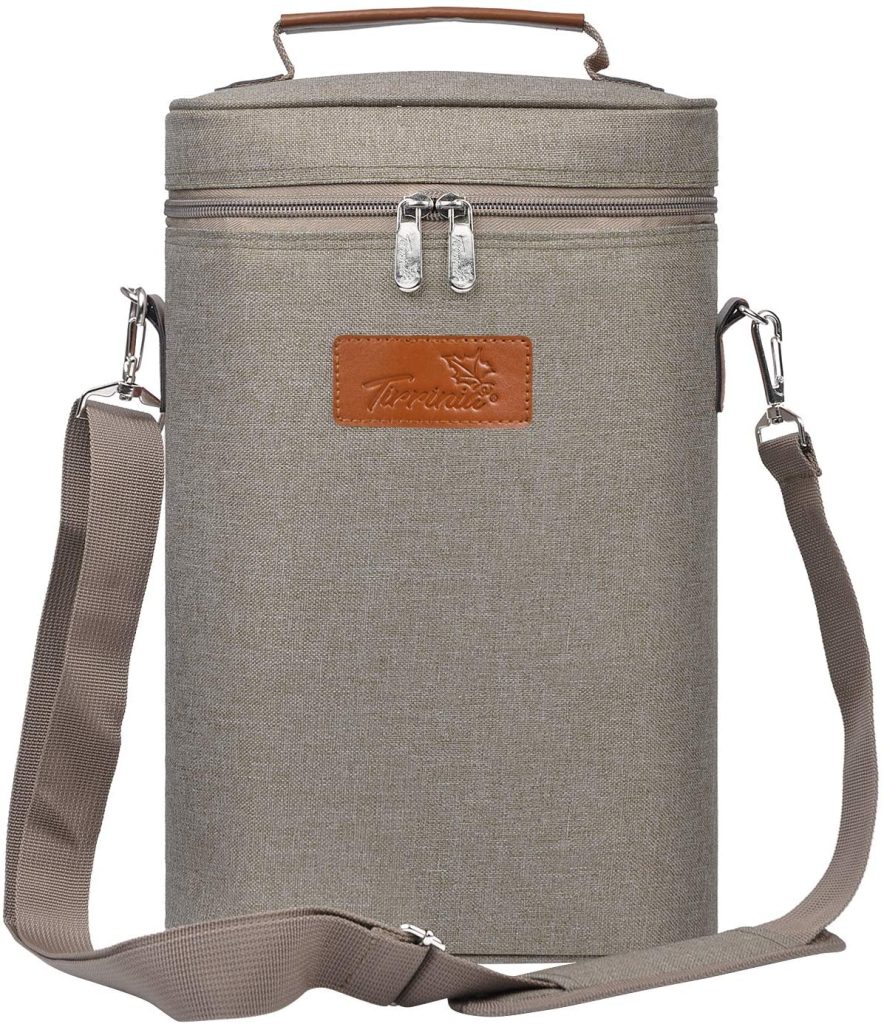 This wine tote carrier has masculine sophistication written all over it and allows dad to take 2 wine bottles on the go!
Shop this wine carrier here >>
---
Personalized Cutting Board
These personalized cutting boards are super fun, unique, and the perfect gift for the dad who has everything!
Shop this cutting board here >>
---
Toilet Timer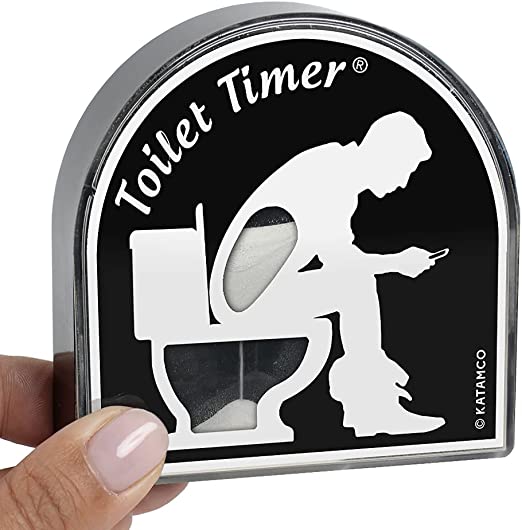 If your dad is one of those men who loves to spend ridiculous amounts of time on the toilet, this toilet timer will make a fun gag gift that the family will love.
Shop this toilet timer here >>
---
Jersey-Knit Sleep Pants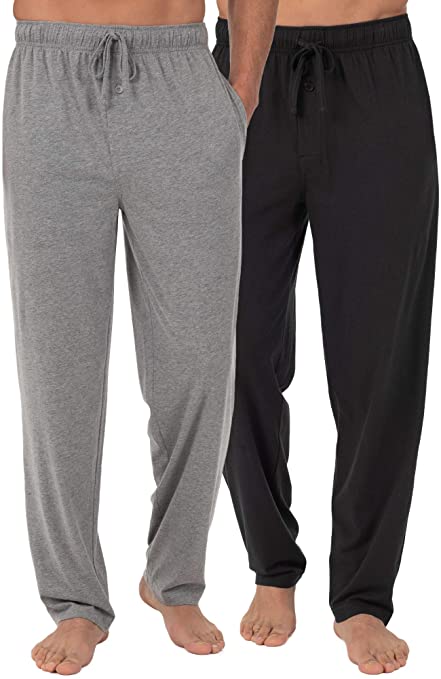 Give dad the gift of comfort, because no man can ever have too many sleep pants.
Shop these sleep pants here >>
---
Carhartt Lunch Cooler Bag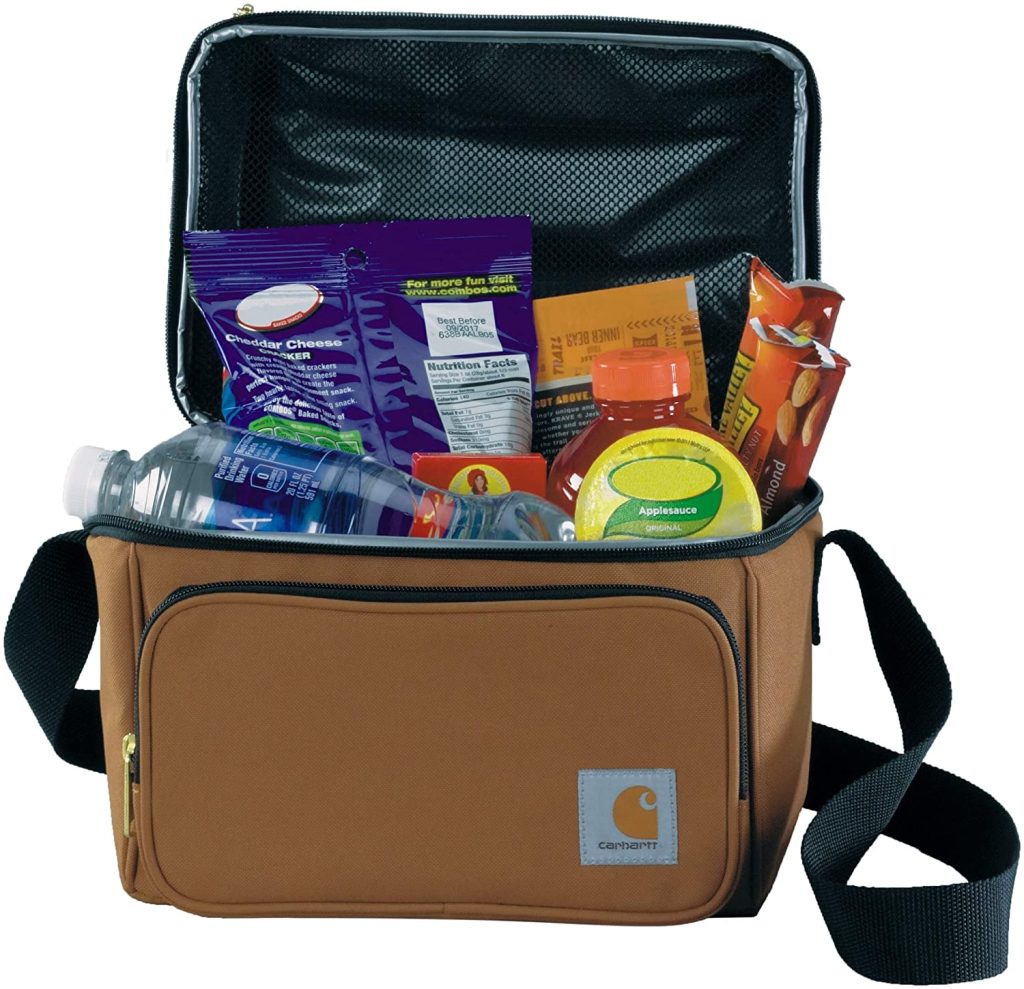 This insulated lunch bag is perfect for dads who are either already taking their lunch to work or need an incentive to get better about it.
---
Gift Ideas: $25-50
If you're looking for the perfect affordable gift idea for dad, this collection of items ranging from $25-50 is the perfect place to start!
Grilling Spice Set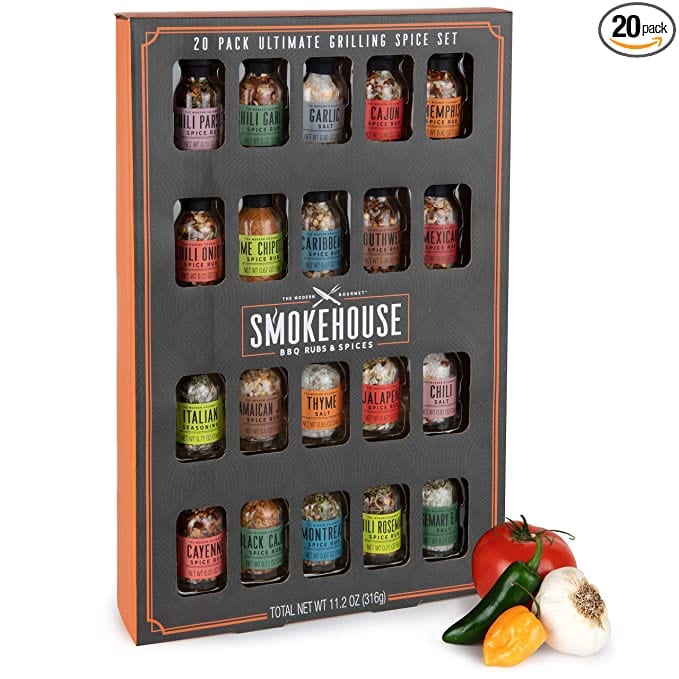 For the dad who loves to spend time cooking on the grill, this ultimate grilling spice set is the perfect gift idea! This set includes 20 unique rubs and spices including flavors such as chipotle lime, black cajun, Caribbean, chili rosemary, and more!
Shop this grilling spice set here >>
---
'Science of Whiskey' Whiskey Glasses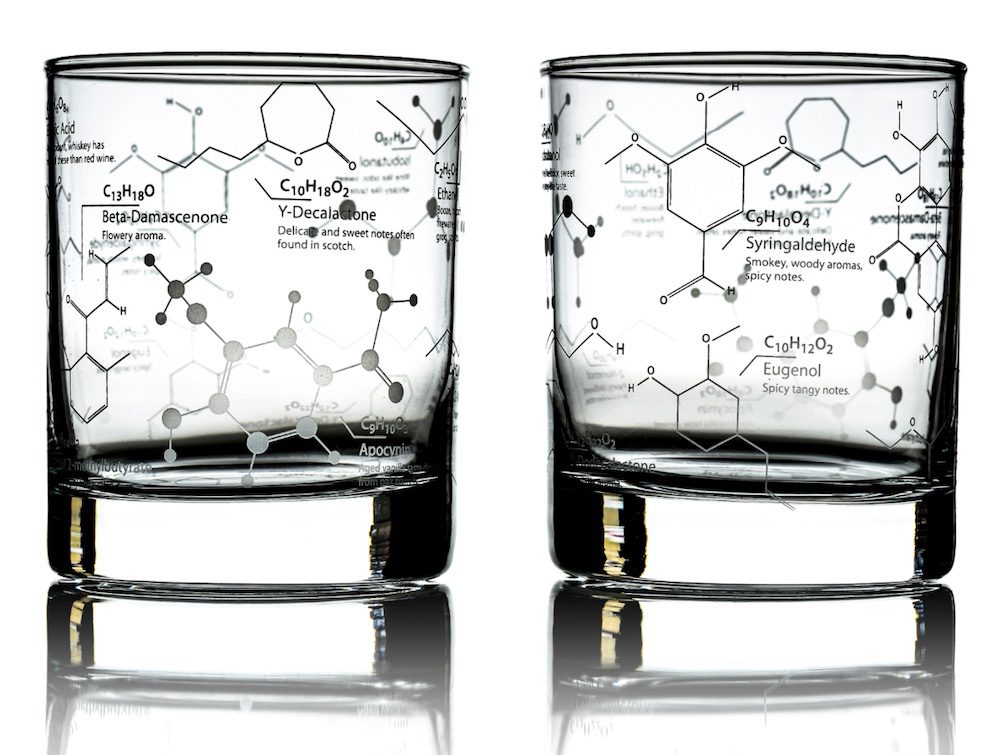 These whiskey glasses are a super unique gift idea for whiskey lovers to add to their collection! Each Greenline Goods whiskey glass is etched by a skilled artisan and they also offer etched designs with city maps, occupations, and tons more!
Shop these whiskey glasses here >>
---
Survival Tactical Set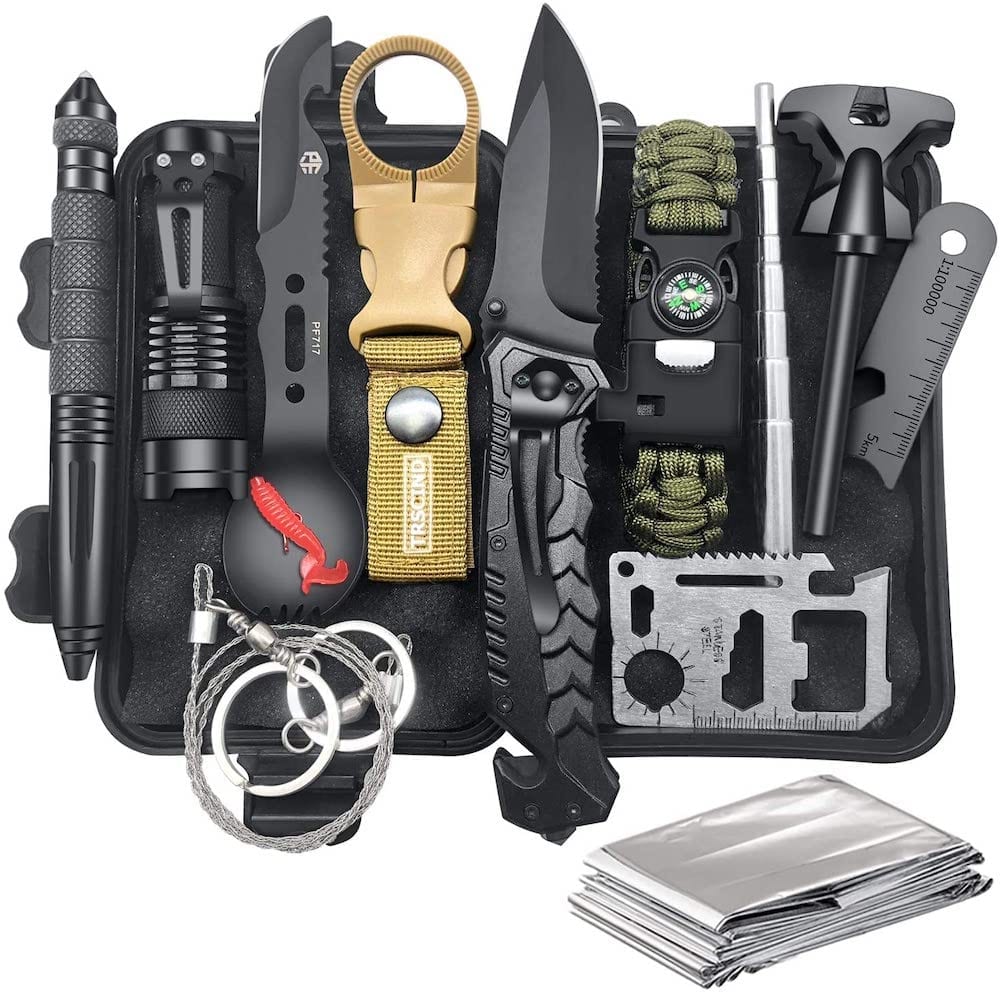 For the dad who has everything, this tactical set is perfect for any outdoorsman and is a 12-in-1 survival emergency kit.
Shop this survival kit here >>
---
Ultimate Snack Pack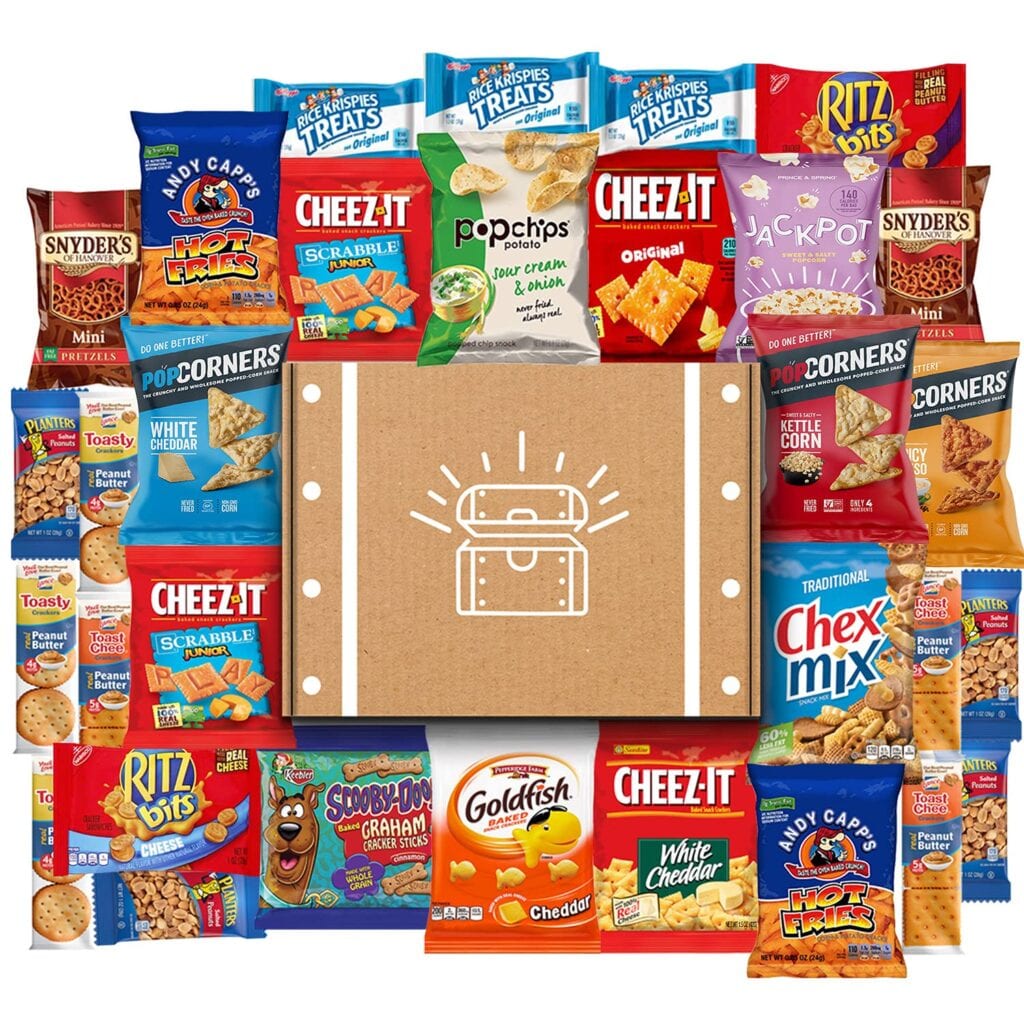 For the dad who loves to snack, get him a pre-packaged snack pack filled with tons of delicious treats!
---
Back & Neck Massager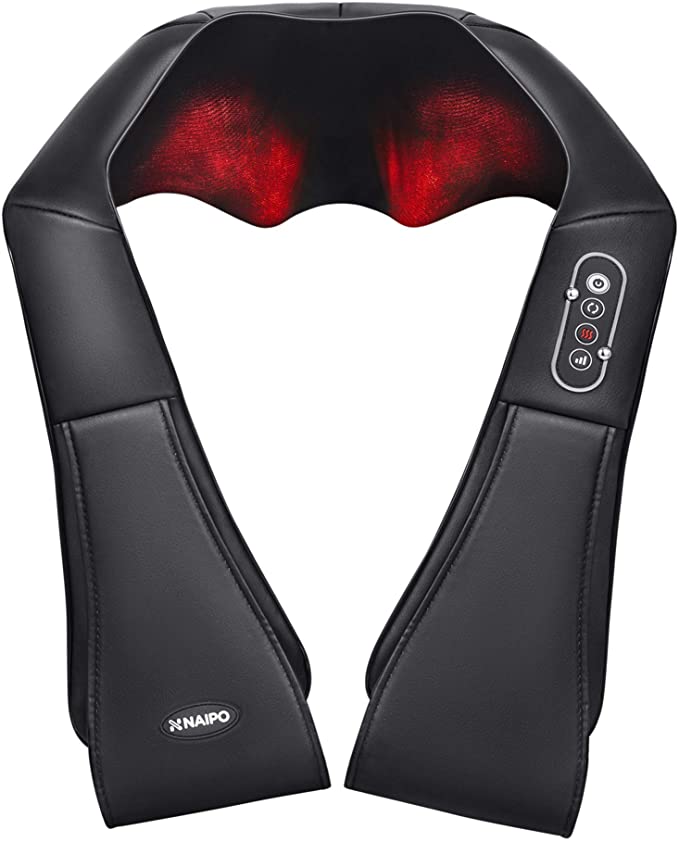 I own one of these massagers and bought one for my parents and I can't recommend it enough! It provides the perfect amount of pressure and can be used almost anywhere on your body to knock out tension!
Shop this back and neck massager here >>
---
Marinade Injector
Get ready to step up dad's cooking game by gifting this highly-rated marinade injector that he'll love to experiment with!
Shop this marinade injector here >>
---
Bullet Whiskey Stones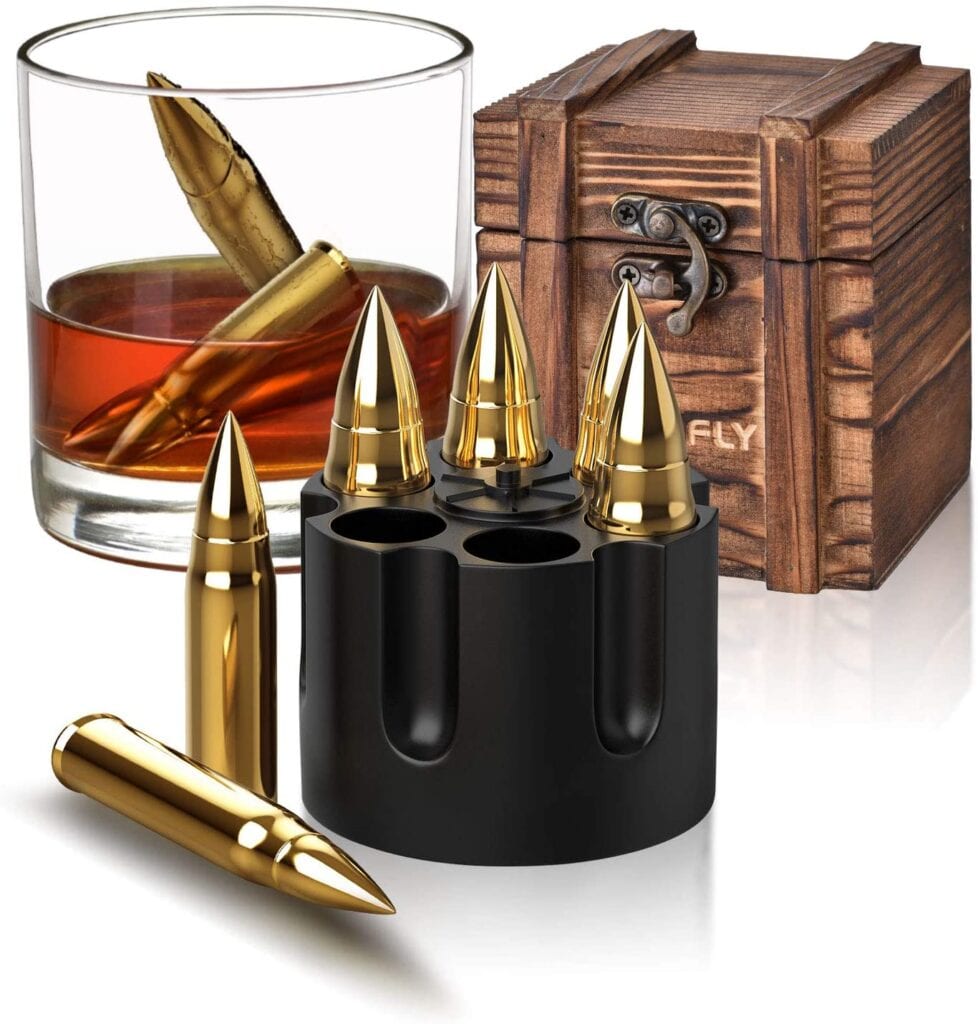 These bullet-shaped whiskey stones are a unique gift for dads who love the outdoors, hunting, or even just a smooth glass of whiskey!
Shop these bullet whiskey stones here >>
---
Pro-Lift Creeper Seat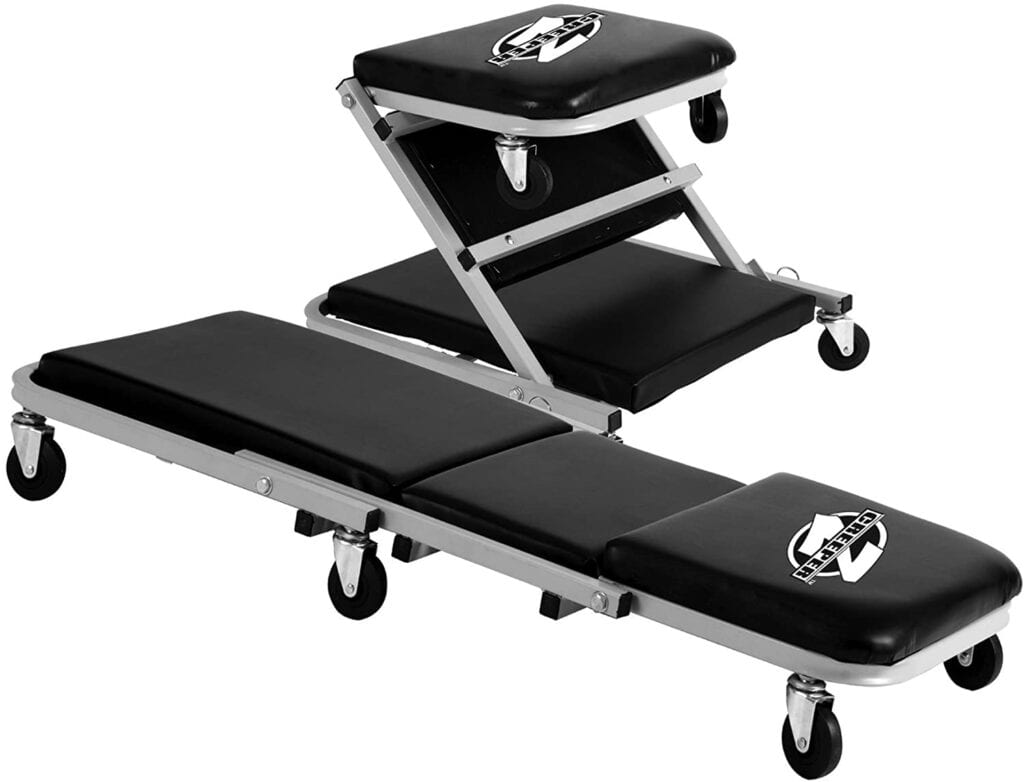 Perfect for the dad who loves spending time in his garage, this creeper conveniently converts into a seat, meaning not only will it make working easier, but will save space as well!
Shop this creeper seat here >>
---
Oversized Canvas Tote Duffle Bag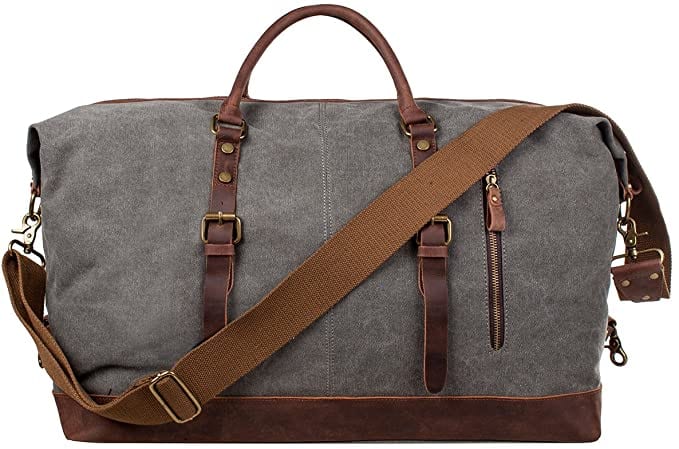 This oversized duffle bag is perfect for the dad who travels for leisure or work! It's the perfect carry-on size and comes in a variety of colors to fit his style.
---
Wood Docking Station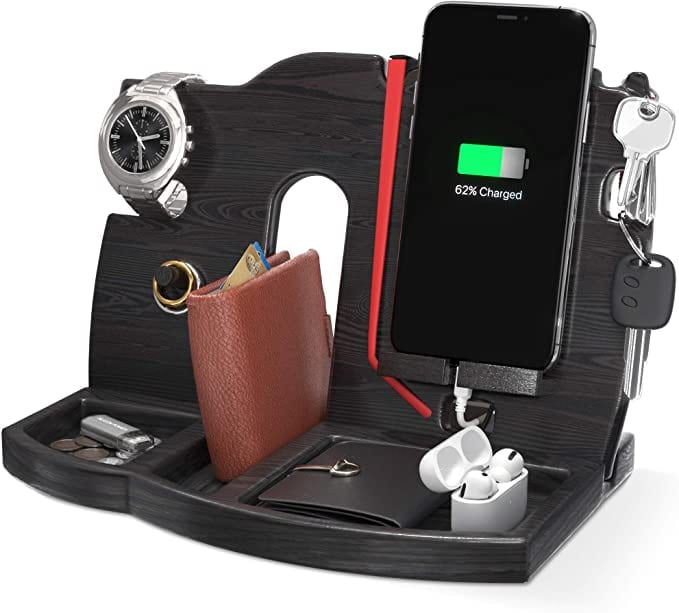 This docking station is the ultimate bedside accessory to keep dad organized! It has compartments to conventiently store all of his daily items such as his phone, watch, wallet, change, and more!
Shop this docking station here >>
---
Monocular Telescope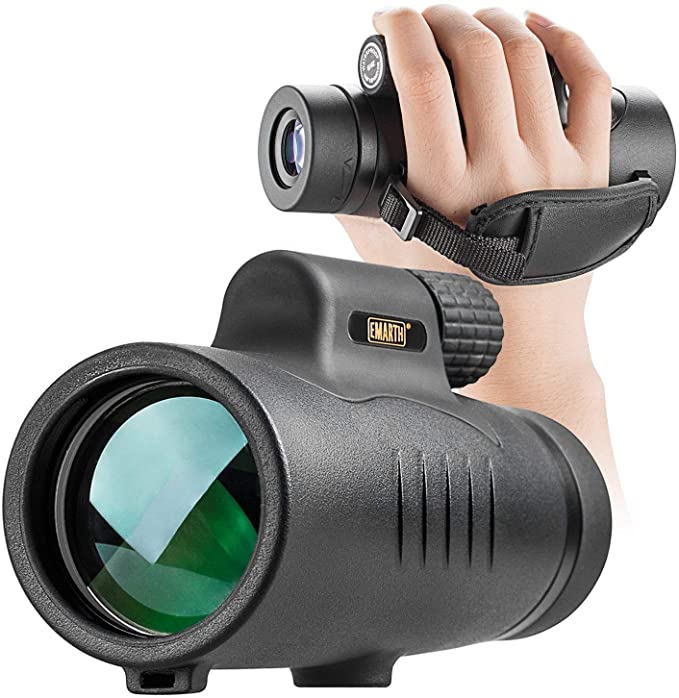 Perfect for the outdoorsy dad, this monocular telescope provides 8X magnification with a 42mm objective diameter wide lens. It's waterproof, shock resistant, and will be the perfect companion while out hunting, camping, bird watching, golfing, and more!
Shop this monocular telescope here >>
---
Wranglers Fleece Zip-Up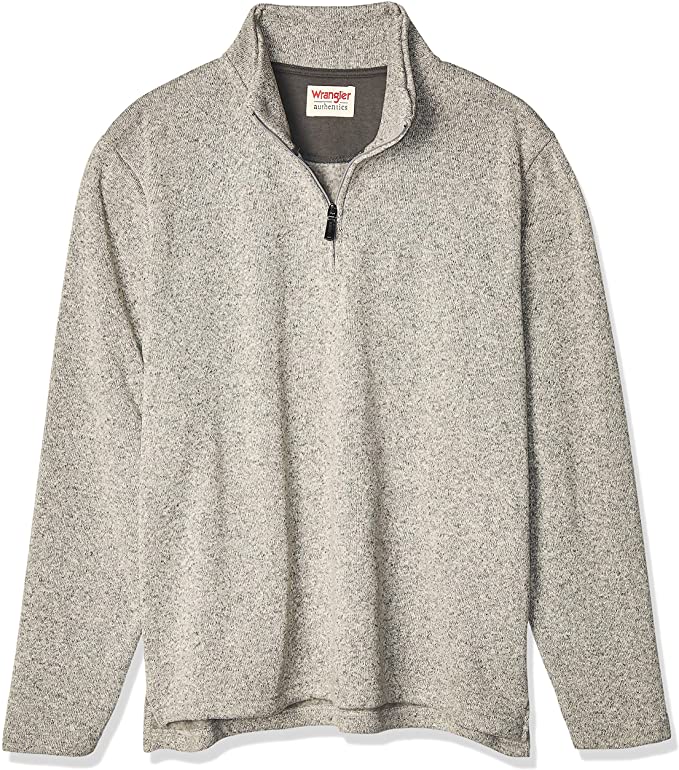 This Wranglers zip-up is super cozy and is perfect for when dad needs an extra layer while at a bonfire, on the lake, or hanging out in the garage.
---
Magnetic PickUp Tool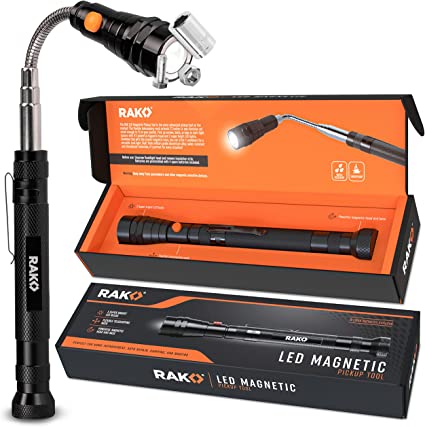 This magnetic pickup tool is such a fun gadget that he won't know he needed until he has it!
---
MLB Stadium Poster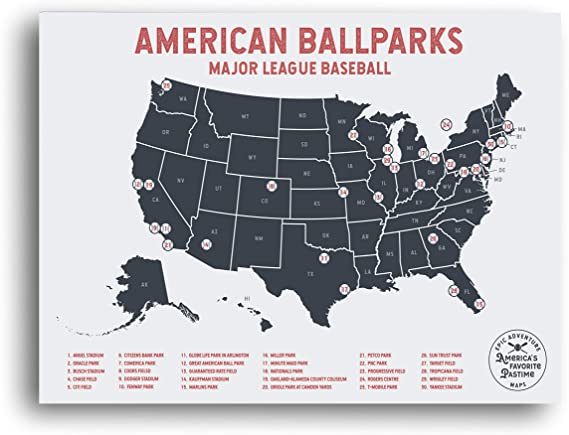 For the dads who love baseball, this MLB stadium poster allows them to see and track all of the baseball stadiums they have visited throughout the US.
---
Trunk Organizer
Help dad get his car in order with his handy trunk organizer.
Shop this trunk organizer here >>
---
Sperry Duck Boots
For the dads who love to spend time outdoors, these Sperry duck boots are a must!
---
Gifts Ideas: $50-100
From tech to fashion, this fun collection is filled with gifts for dads who have everything.
Whiskey Decanter Set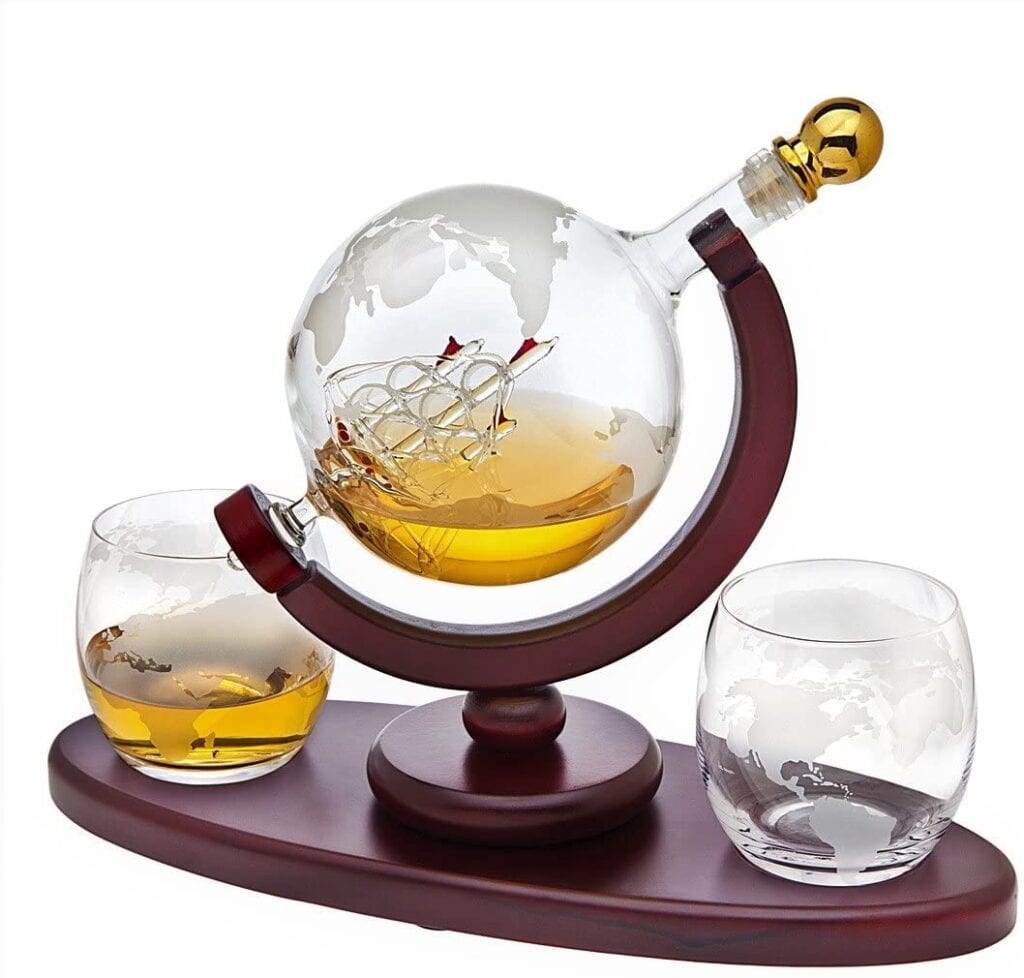 This globe-shaped whiskey decanter is not only a cool piece aesthetically, but is a great conversation starter! Pair it with a bottle of dad's favorite whiskey for the perfect gift!
Shop this whiskey decanter here >>
---
Leather Messenger Bag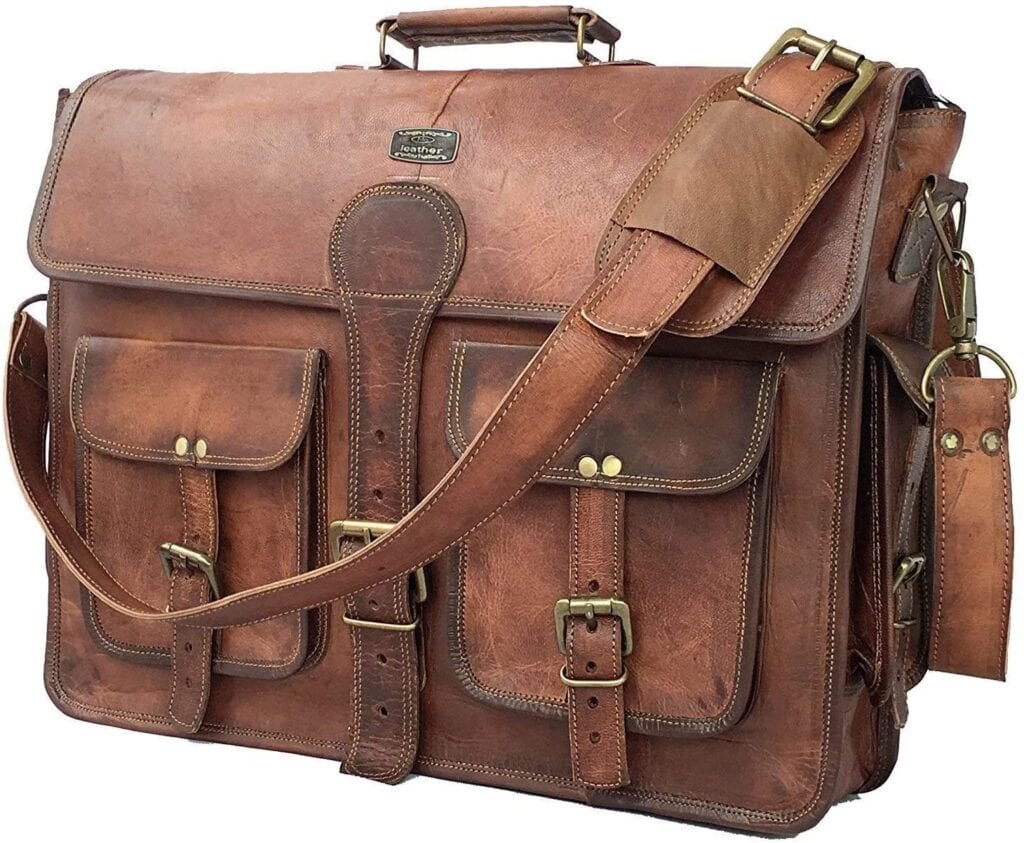 This messenger bag is the perfect combination of stylish, practical, and masculine. It's available in two different sizes and perfect for the dad who commutes or travels for work!
Shop this messenger bag here >>
---
UGG Tasman Slippers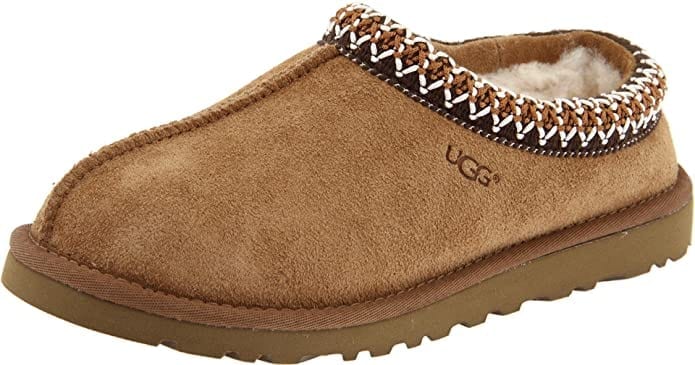 These slippers will keep dad warm and comfy while at home. They are highly rated and include the super soft inside that UGG is known for.
Shop these UGG slippers here >>
---
Shaving Kit
This is the perfect grooming kit to keep dad's face looking fresh. This kit contains a safety razor with 10 blades, razor stand, shaving brush, shaving bowl, shaving soap, pre-shave oil, and aftershave balm.
---
Rebar Multitool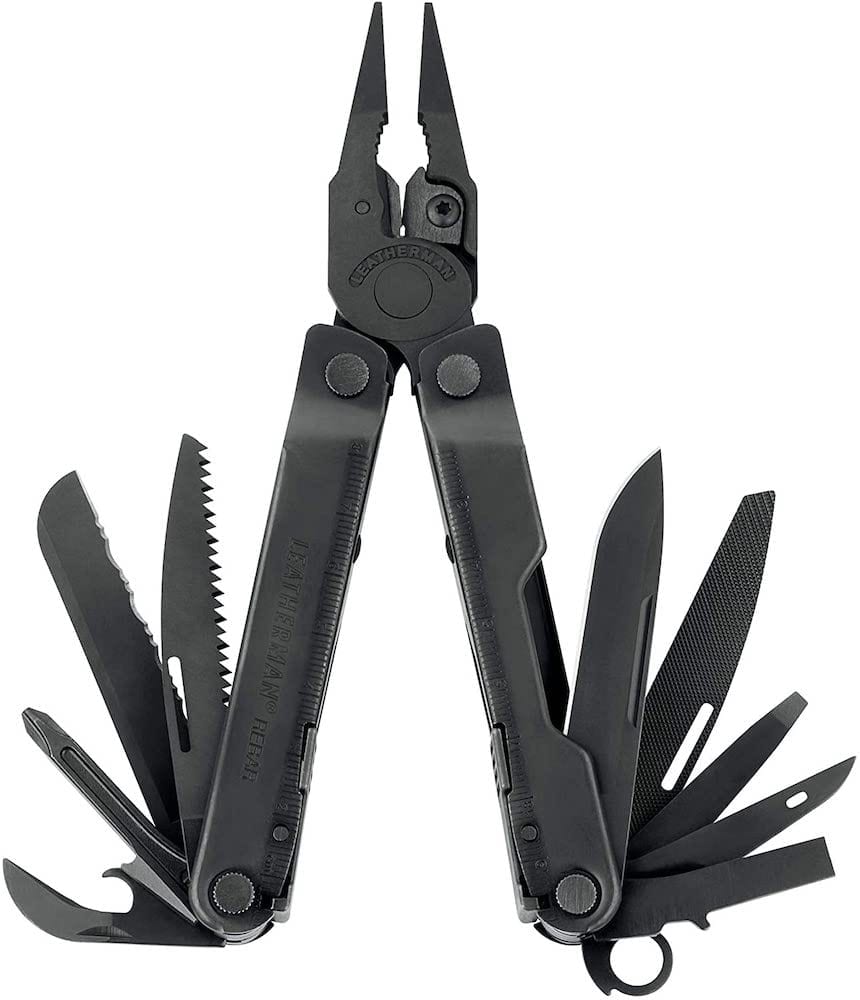 The perfect all-in-one tool to have on a job or around the house. The Rebar's bounty of 17 tools include knives, pliers, screwdrivers, wire cutters, an electrical crimper, a wire stripper, bottle and can openers, a file, a saw, an awl, and a ruler.
---
Mini Portable Projector
For the dad who loves fun tech and gadgets, get him this mini portable projector that will be a great addition to his entertainment room. It can be mounted for indoor use or kept portable for outdoor movie nights!
Shop this mini portable projector here >>
---
Chefman 3.6qt Air Fryer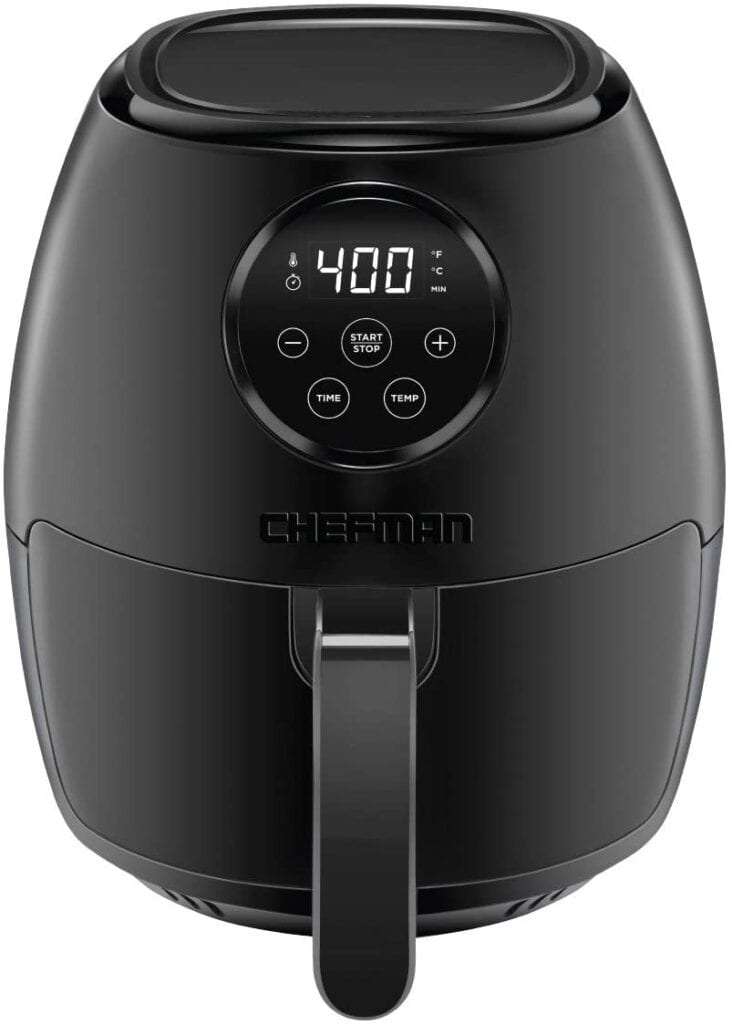 For the dad who loves frozen foods and easy meal prep, an air-fryer makes for the perfect gift!
---
6-in-1 Bluetooth Entertainment Center
Not only will this be a staple piece in any home, but this all-in-one system allows you to play vinyl records, CDs, cassettes, AM/FM radio or stream music from your smartphone via Bluetooth or its 3.5 mm Aux/headphone jack.
Shop this Bluetooth entertainment center here >>
---
Ring Video Doorbell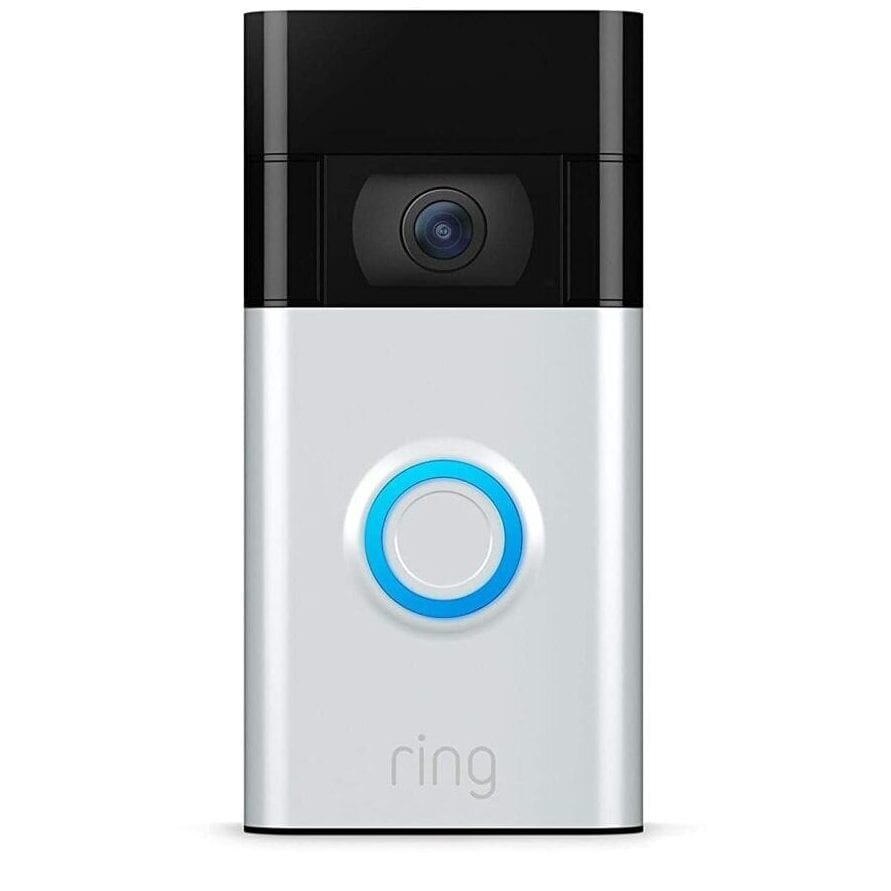 If dad doesn't already have a ring doorbell, this is a must-have! It's one of those gadgets he won't realize how much he loves until he has it. The 2020 version offers improved motion detection, privacy zones and audio privacy, and crisper night vision.
Shop the Ring video doorbell here >>
---
Presto Pizzazz Rotating Oven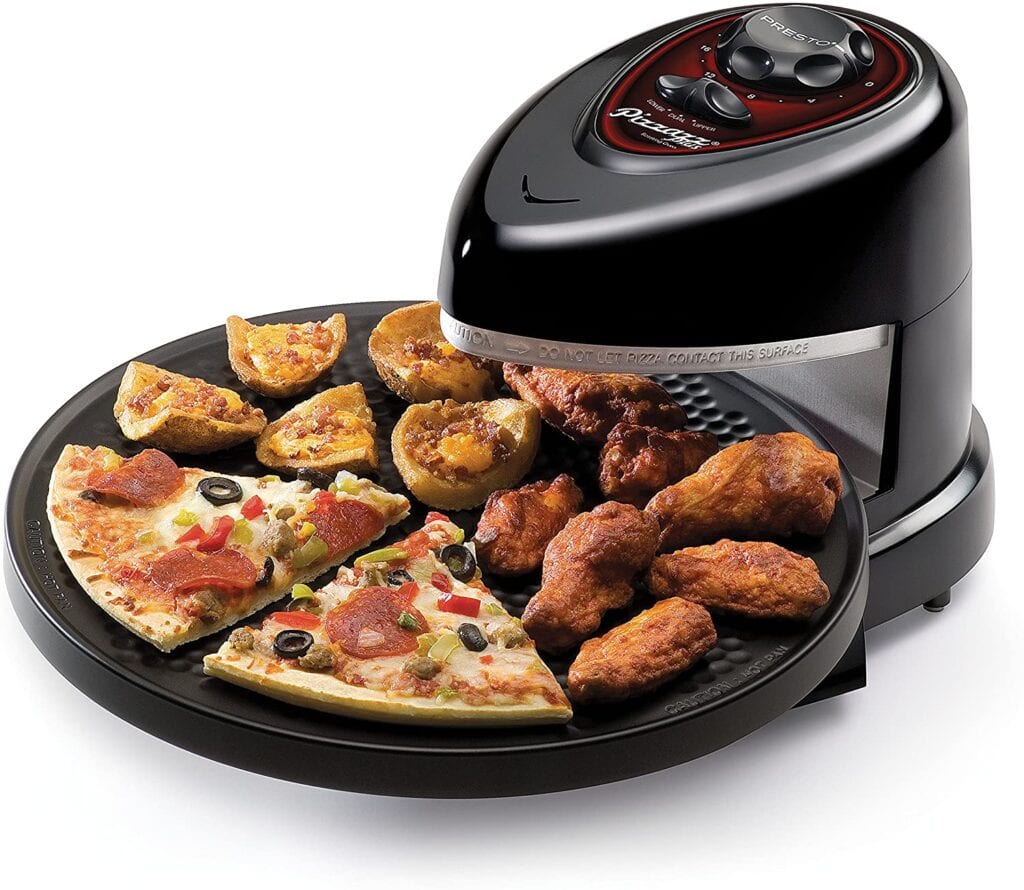 This is easily our favorite appliance in our house! We use it to bake just about anything such as pizzas, pizza rolls, nachos, cookies, and more. It's perfect because there's no pre-heating so the cook-time is super fast. Dad will love it for gamedays or quick snacks, making it a perfect gift for dads who have everything!
Shop this Presto Pizzazz here >>
---
Garmin Forerunner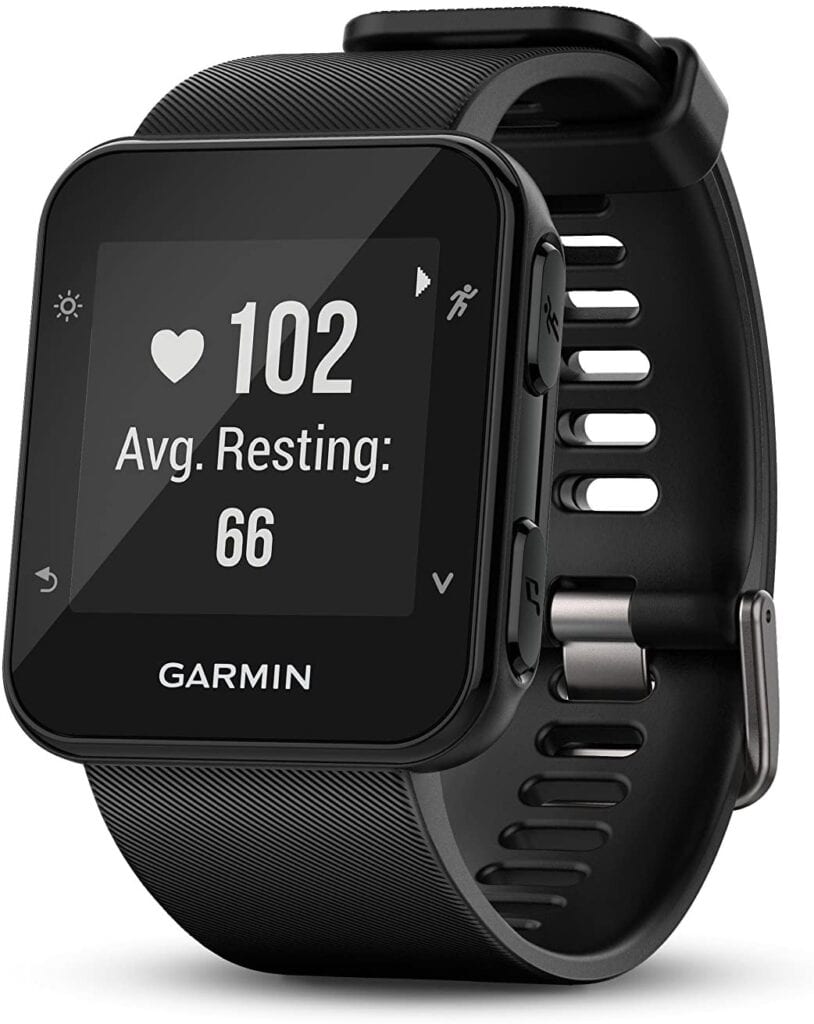 Perfect for the dad who loves to stay active, this Garmin is an easy-to-use GPS running watch that tracks distance, speed, location, heart rate, and more!
Shop the Garmin forerunner here >>
---
DIY Gin Making Kit
This gin-making kit allows you to concoct your own gin recipes at home!
---
Spiceology Rub Collection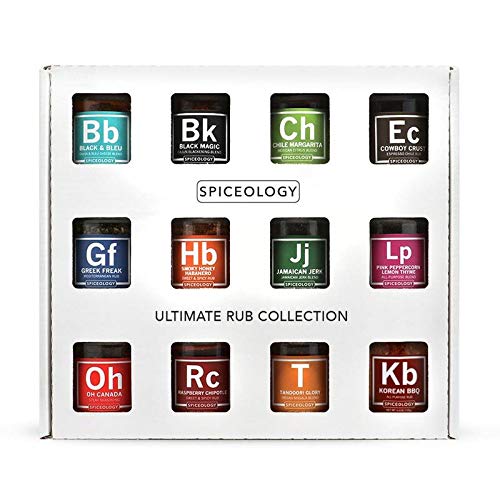 This massive rub collection will allow dad to play around and try a variety of seasonings and spices. All rubs are available in a full-size version so he can purchase any of his favorites later on!
Shop this spiceology collection here >>
---
Gift Ideas: $100-$200
Looking to splurge a bit to find the perfect gift for dad? Shop this collection of gift ideas for him all ranging from $100-200.
---
Quadcopter Drone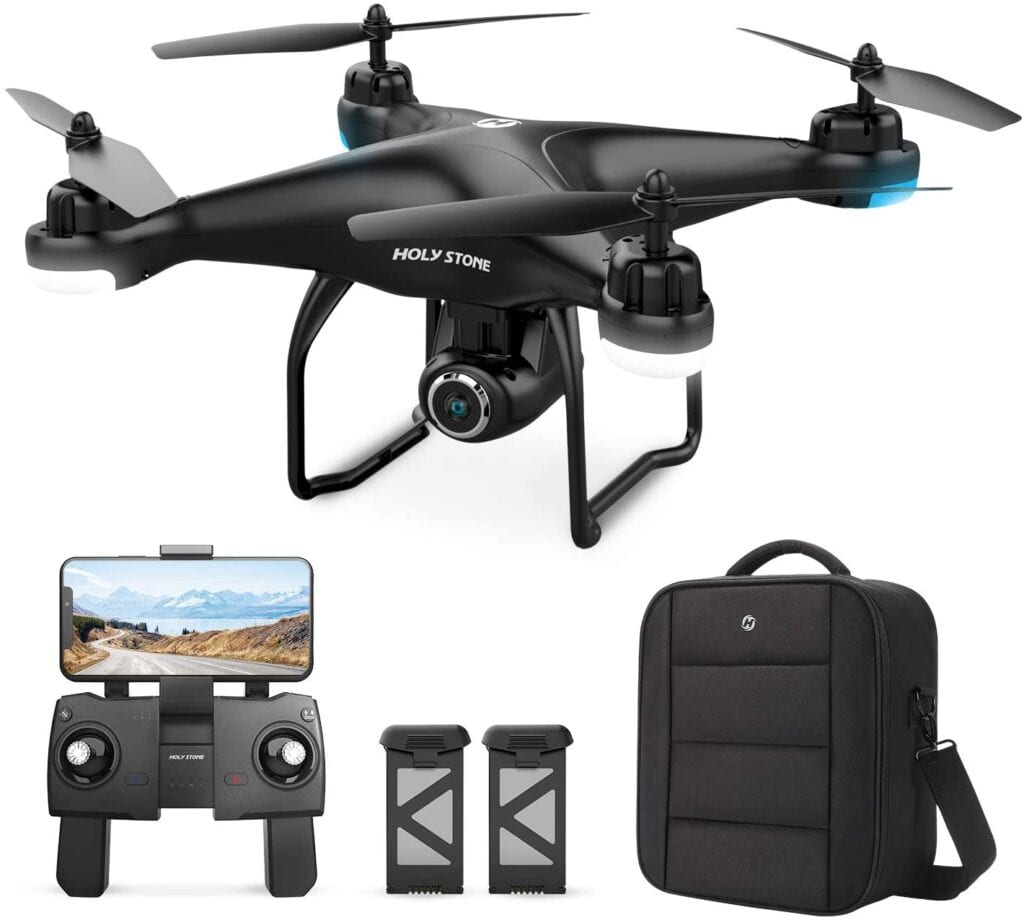 For the dad who loves toys and gadgets, a video drone is a must-have! This drone has a 2K UHD adjustable camera, allowing you to capture high-definition footage that can be directly saved to your smartphone.
---
Golf Laser Rangefinder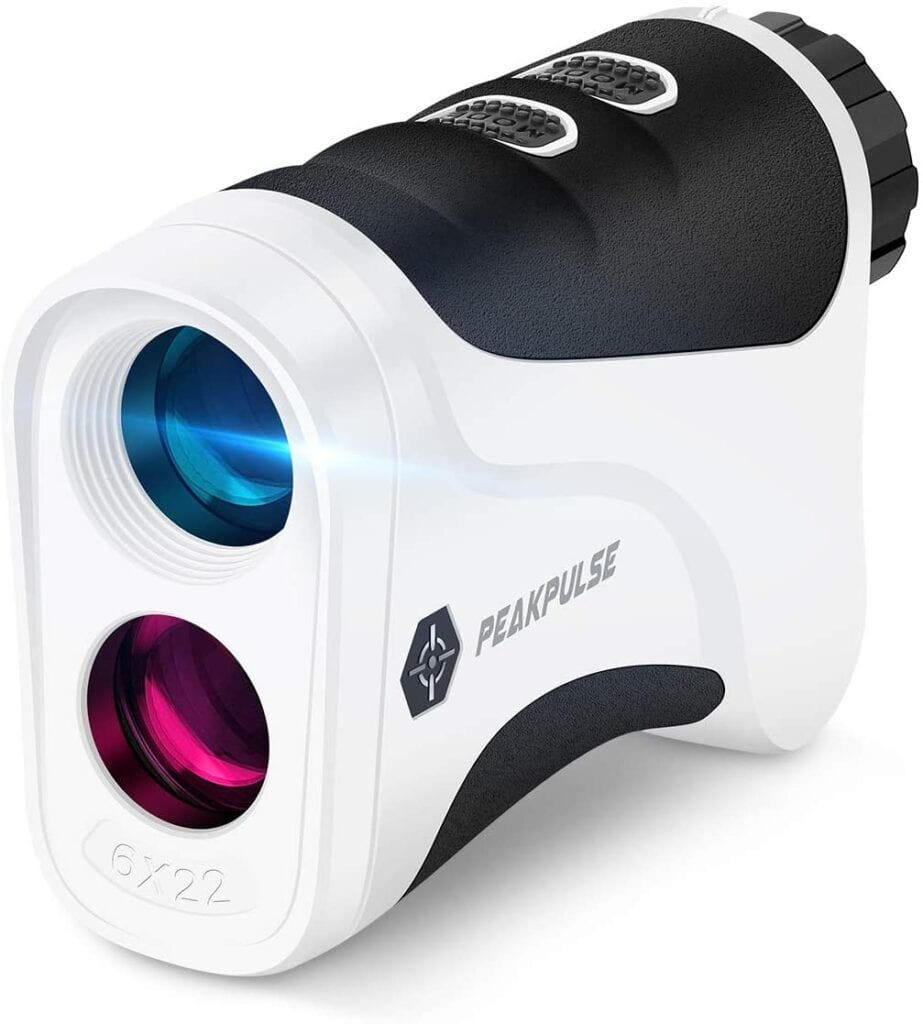 Step up dad's golf game with this laser rangefinder that will help him lock in on the flag using Flag Acquisition with Pulse Vibration technology. Even with glasses on, he'll be able to focus in on his target and improve his game!
---
LEGO Batman 1989 Batwing Model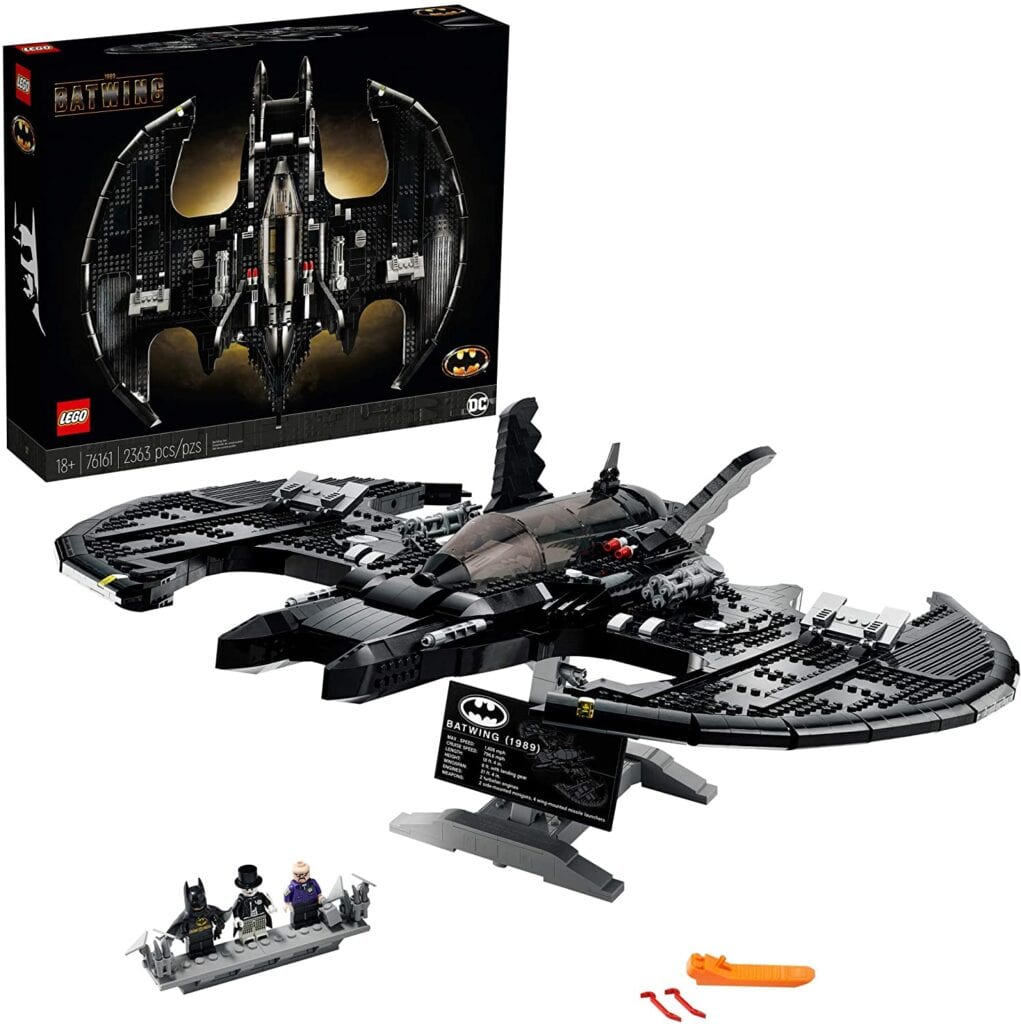 Whether your dad enjoys building with his hands or is just a huge DC fan, this LEGO set of the 1989 Batwing will be the perfect gift for him and might even spark up a fun new hobby!
Shop this LEGO batwing set here >>
---
Commander Dresser Valet
This valet station is sleek, sophisticated, and conveniently holds all of your dad's small accessories and belongings. It's the ultimate organization tool and will easily store his phone, watches, jewelry, and more!
Shop this dresser valet here >>
---
Ninja Foodi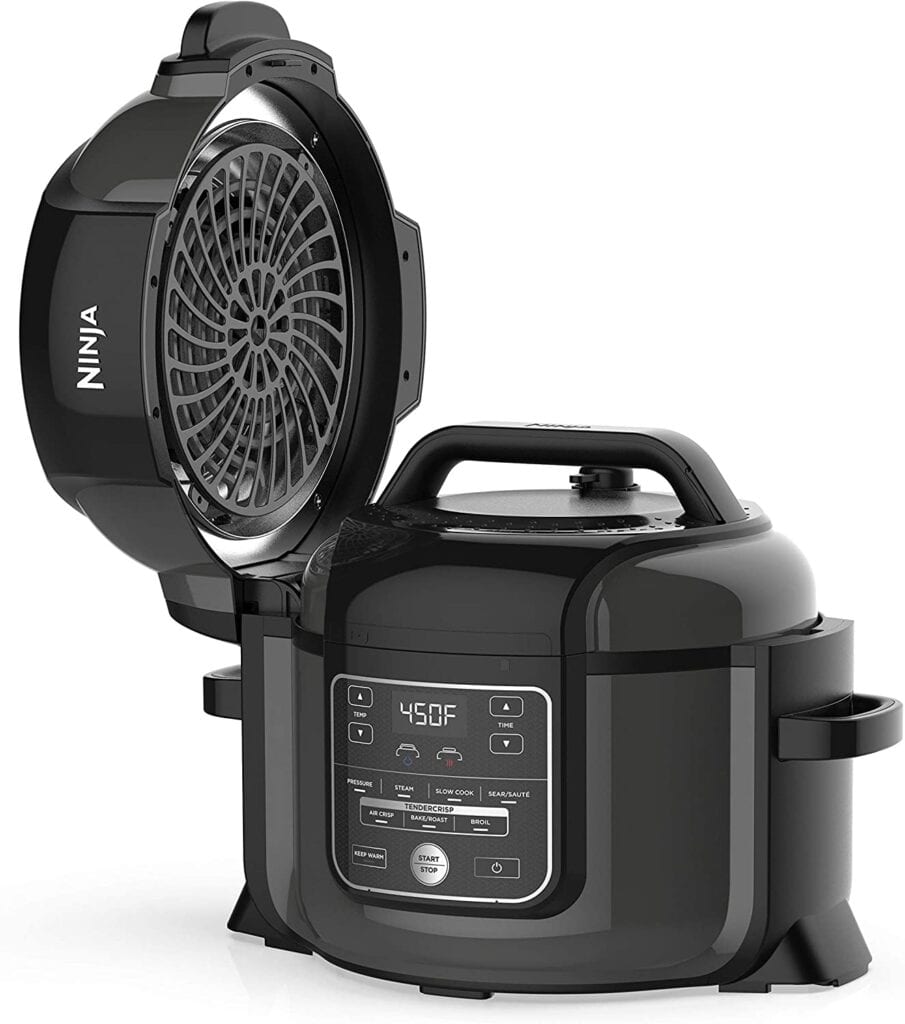 This is the ultimate small appliance for any space! It's a 9-in-1 cooker that acts as a pressure cooker, air fryer, slow cooker, crisper, and more!
Shop this Ninja cooker here >>
---
Knife Making Kit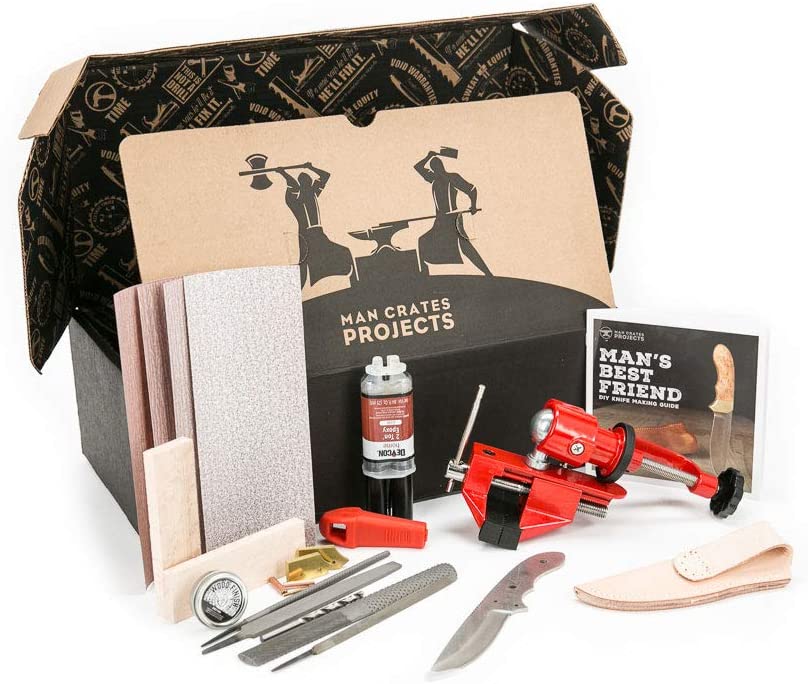 This is the ultimate project kit for the dad who likes to work with his hands! This knife kit includes everything needed to design, create, and perfect a durable, homemade knife that he'll cherish.
Shop this knife making kit here >>
---
Inflatable Kayak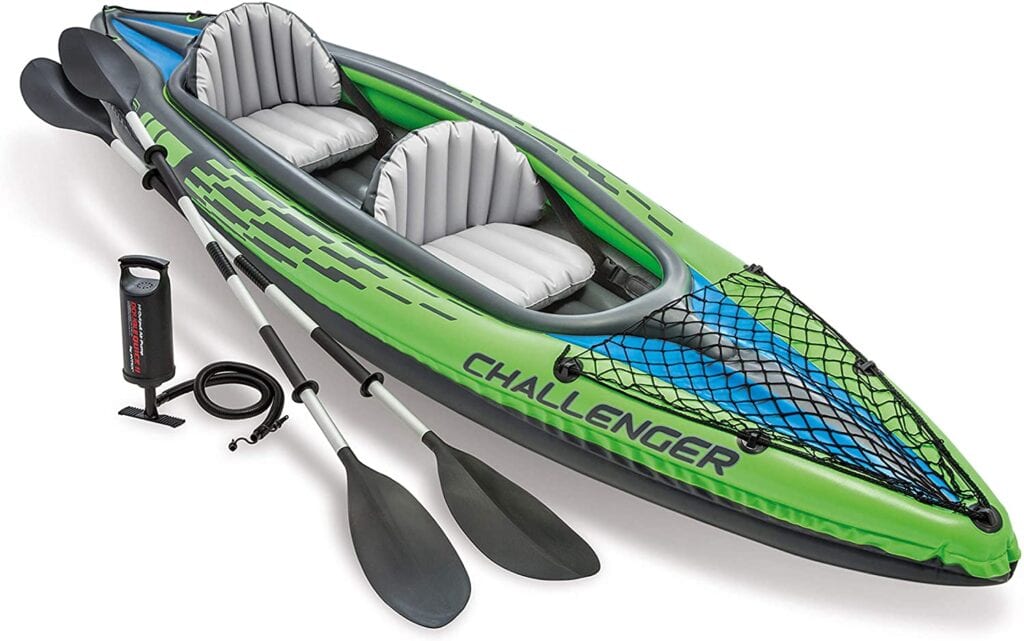 This inflatable kayak is the perfect way for him to spend his weekends. There is a one-seat and two-seat option and based on reviews, customers are loving it!
Shop this inflatable kayak here >>
---
NFL Pilsner Beer Glass Set
For the sports fan, this stunning boxed set of two 12oz beer glasses is the perfect gift! Choose from any team in the NFL and each box includes two glasses, a steel bottle opener, and two natural cork coasters.
Shop this NFL beer glass set here >>
---
Bose Soundbar

If he spends a lot of time in front of the tv watching movies, shows, sports, etc., then this highly-rated soundbar from Bose is a must! It also has Bluetooth capabilities to connect music.
Shop this Bose Soundbar here >>
---
Practice Golf Net Bundle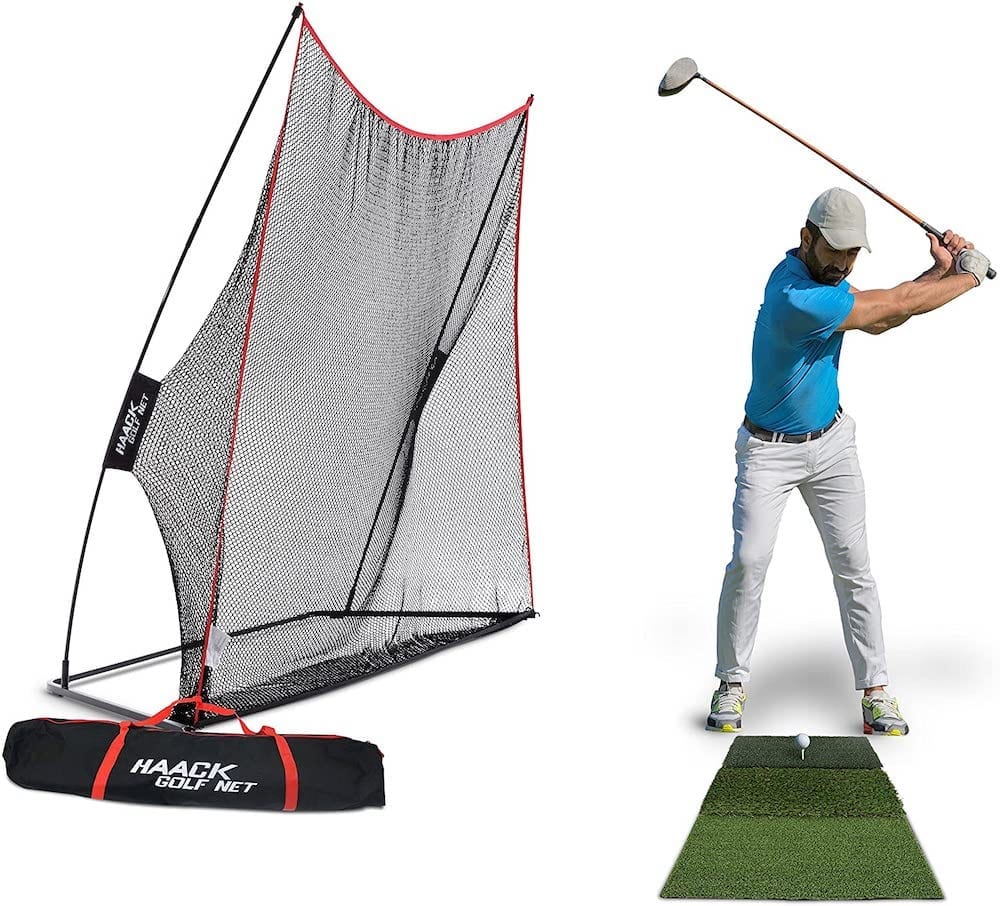 Perfect for the golf-lover, this lightweight and portable net will allow him to get in some practice swings from the comfort of his home. Plus, the ratings are fantastic!
Shop this practice golf bundle here >>
---
YETI Roadie 24 Cooler
There's a reason everyone is obsessed with YETI. It's known for its "legendary insulation" that can keep ice cold for days. This lightweight design allows for easy transport and holds up to 18 cans.
Shop the YETI Roadie cooler here >>
---
Heated Polar Fleece Vest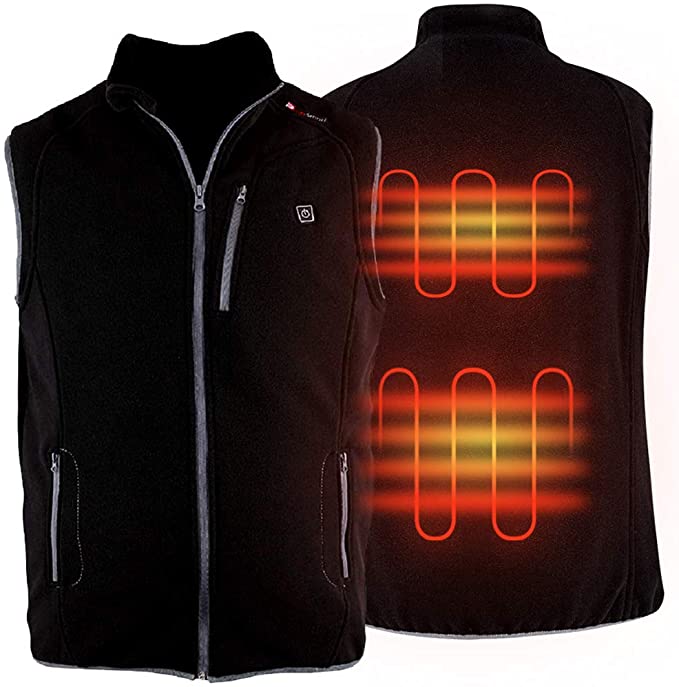 Perfect for the dad who works outside or has outdoor hobbies, this heated vest will keep him nice and toasty!
---
Gift Ideas: $200+
Whether you're looking to splurge or go in on a group gift, this collection of gifts for dad is all $200 or more and will easily be the talk of the holiday!
Series 7 Apple Watch
This is the newest release from Apple and is the perfect device for anyone who loves tech and fitness.
---
Massage Gun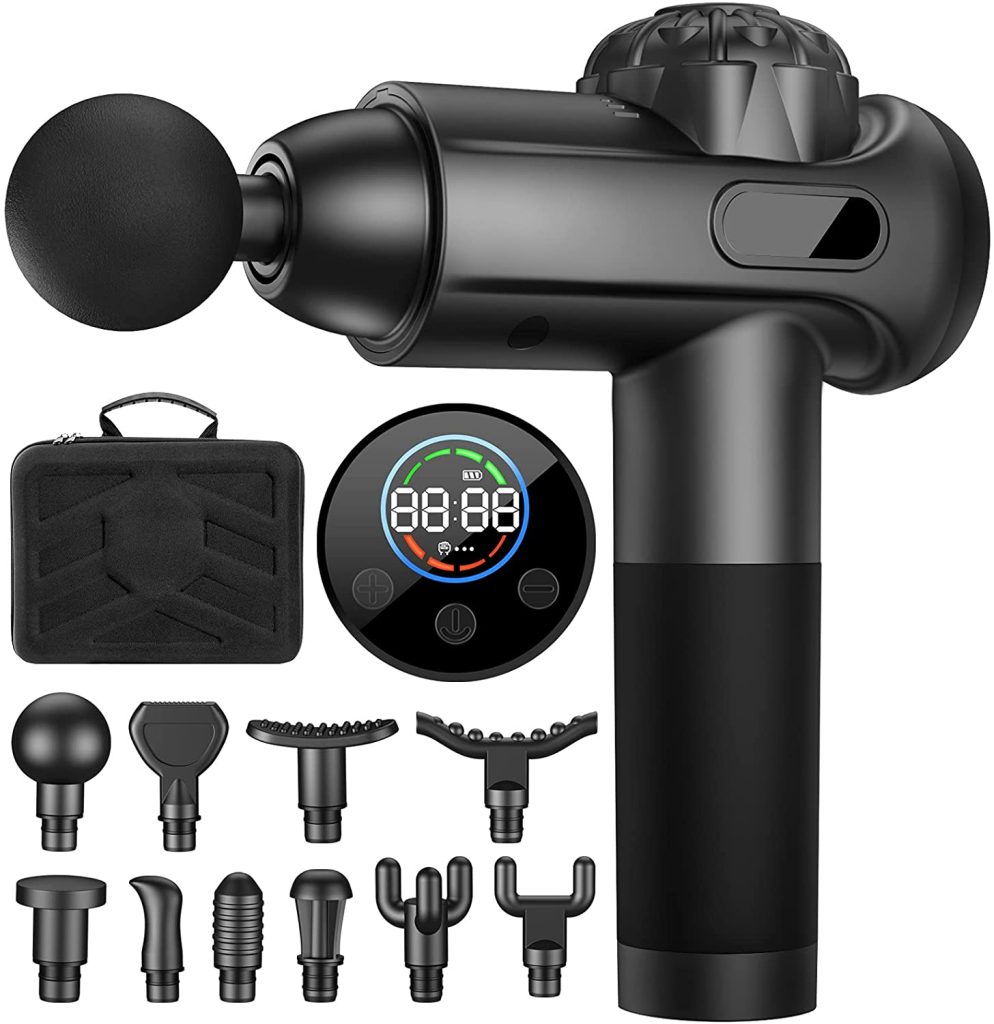 This is one of the highest-rated massage guns on Amazon and will run you just over $100. It's the perfect way for him to unwind after a long day at work or post-workout.
---
Anova Sous Vide Tool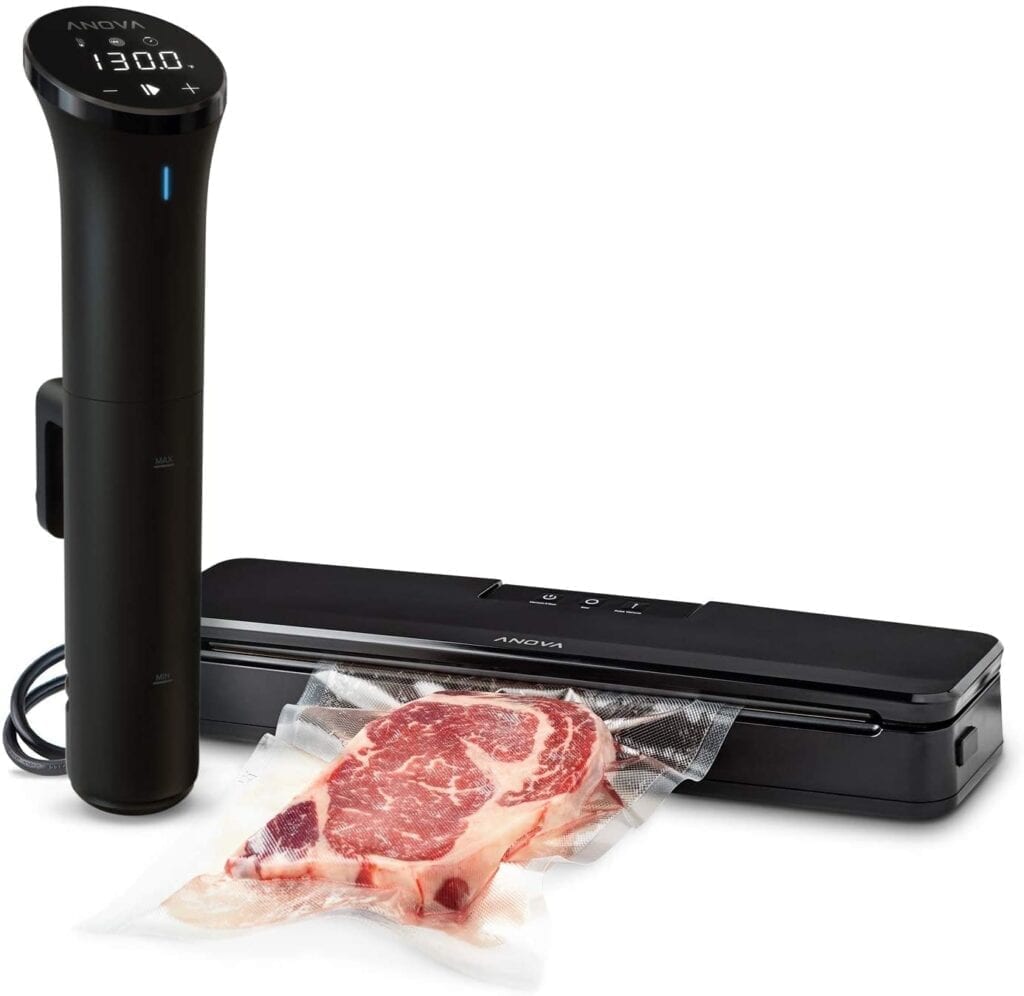 Small enough to fit into a drawer, this Sous Vide tool is the perfect addition to any foodie's kitchen! The app allows you to control the tool from your phone and will produce perfect results every time.
---
Char-Broil The Big Easy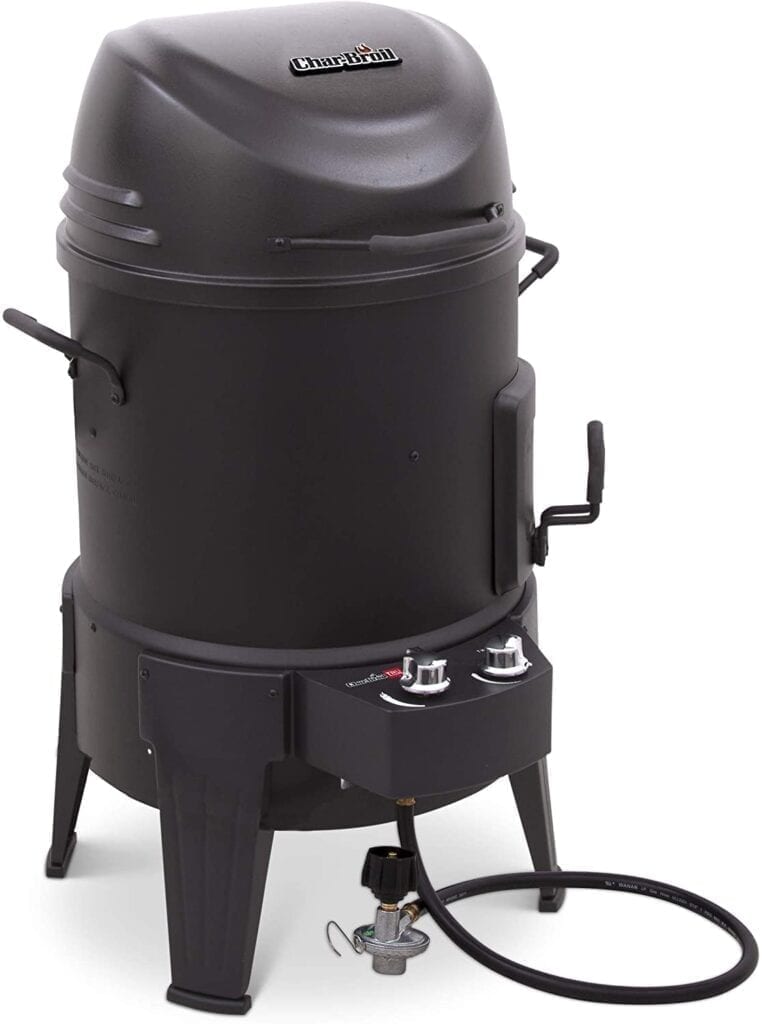 This 3-in-1 system allows you to smoke, roast, and grill using TRU-Infrared technology that cooks your food evenly with no flare-ups.
---
Samsonite Luggage Set
Perfect for the guy who travels for work or leisure, this highly-rated 3-piece set of luggage is a must-have!
---
FitBit Versa 3
I have a FitBit Versa and I absolutely love it. The design looks similar to an Apple Watch, but at about half the price. The Versa 3 includes built-in GPS, active zone tracking, heart rate and sleep tracking, text & call notifications, and more!
---
IRONMAN Inversion Table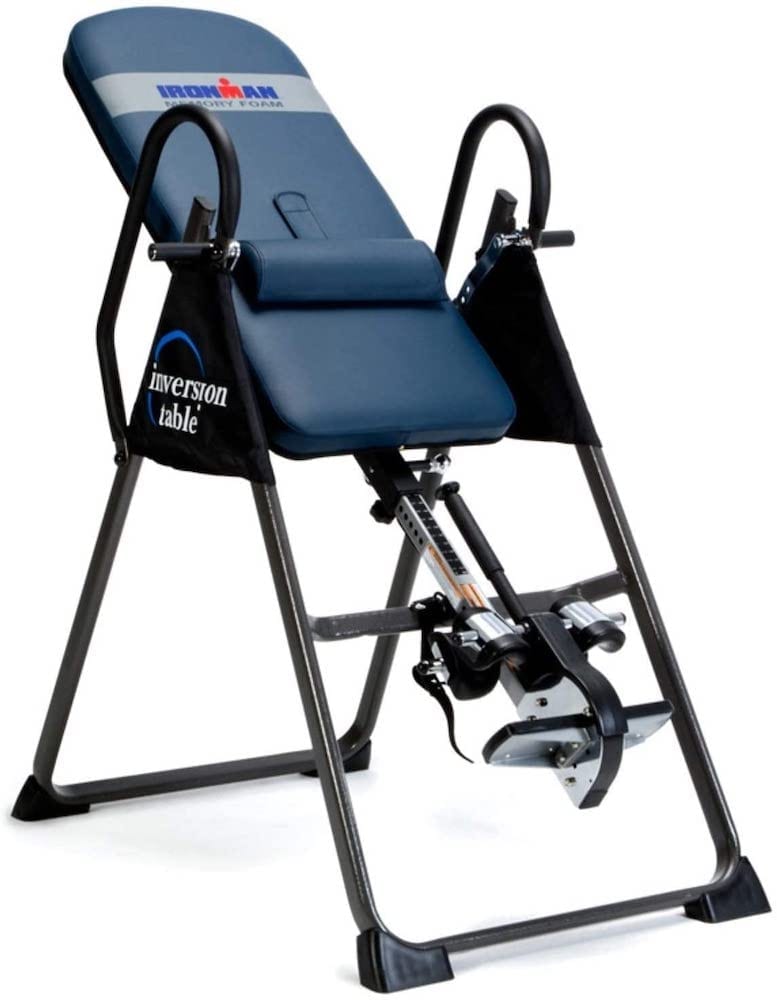 Inversion tables help to stimulate circulation and relieve tension along the spine. My husband insisted on getting one of these a few years back to help with his back pain and my headaches and it really does help alleviate pain.
Shop this inversion table here >>
---
Kindle Oasis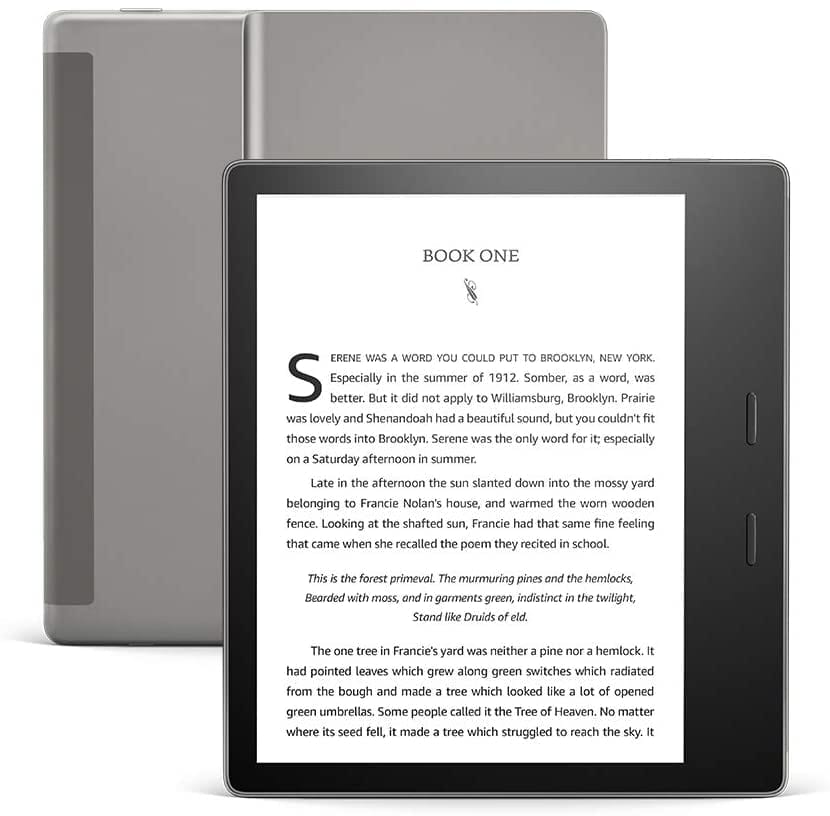 Perfect for the bookworm in your life, the Kindle Oasis offers an adjustable warm light, page-turning buttons, works with audible, is waterproof, and reads like real paper.
---
Outdoor Pizza Oven
This portable fire and stone pizza oven will be the talk of the neighborhood. It has fantastic reviews and was rated the NO. 1 Outdoor Standalone Pizza Oven by Serious Eats.
---
17pc T-Fal Cookware Set
Is it just me or do parents hold onto their cookware for way too long? Gift dad a new set of cookware that not only has crazy good ratings, but that includes every piece he'll need to cook a delicious homemade meal.
Shop this cookware set here >>
---
Oculus VR Headset
VR headsets are all the rage right now, so if you have a dad that loves gaming and/or technology, he'll get a kick out of this oculus set!
---
YOU MIGHT ALSO LIKE: