Valentines Day: The 20+ Best Naughty Gifts for Him
Looking to spice things up with you and your partner? Check out this list of the best naughty gifts for him…and some that will give back to you as well.
Valentines Day is the perfect excuse to treat your spouse to something a little fun and flirty.
Whether you're looking to physically heat things up in the bedroom or putting together a fun date-night gift basket, this list offers a variety of sexy gifts to treat your partner to.
20+Must-Have Naughty Gifts for Him
From slinky lingerie to silly sexy gifts, check out this list of naughty gifts that your partner will totally love.
This blog contains affiliate links, meaning a small commission is made when you purchase through them. All opinions are my own and your support is greatly appreciated!
---
'You Have My Heart' Keychain
Give your partner this keychain that they can carry around as a subtle reminder of your love for them.
Check out this fun keychain here >>
---
Couples Card Game
This fun, date night box set comes with a pack of conversation starters, flirty games, and sexy dares.
Check out this couples card game here >>
---
Lace Lingerie Nightgown
Surprise them in this sexy and sleek lace nightgown. They'll love it both on and off of you.
Check out this lace lingerie nightgown here >>
---
Massage Oil Candle
Heat things up (literally) with this sensual massage oil candle. It has a convenient pour spout and smells of passion fruit, papaya, and mango.
Check out this oil candle here >>
---
'Thanks for All The Orgasms' Mug
Start their mornings off right by gifting this coffee mug as a reminder of their hard work.
Check out this orgasms mug here >>
---
'Love Mop' Cotton Sex Towel
Yep, it's exactly what you think it's for. Perfect for the neat freak in your life.
Check out the Love Mop here >>
---
Blowjob Token
Give the gift of a blowjob token for them to redeem at their choosing.
Check out this blowjob token here >>
---
Sex Fortune Tarot Cards
Looking for a fun way to spice things up? Deal your partners tarot fortune and act out the fortunes they want to come true. This set includes 78 Sex Fortune Cards and an illustrated instruction booklet.
Check out these sex tarot cards here >>
---
Lace Lingerie Bodysuit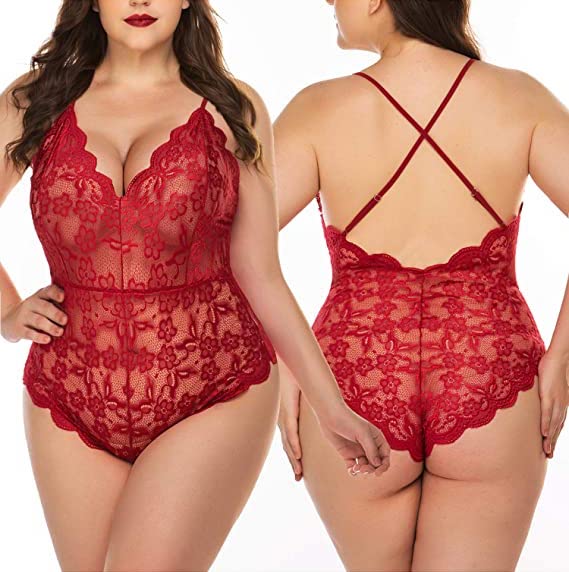 Whether you present yourself as the gift or put it in a bag for them to try on later, your partner will love this sexy lingerie bodysuit.
Check out this lingerie bodysuit here >>
---
'With All Of My Boobs' Card
What fun is a naughty gift without a naughty card attached?
---
Would You Rather: Couples Edition
Looking for a great adult way to get to know your partner better? These hilarious and naughty Would You Rather questions are a great way to loosen up and have some fun.
Check out this Would You Rather Book here >>
---
Edible Massage Oil Sample Pack
These all-natural edible massage oils are a perfect way to mix things up in the bedroom. This sample pack comes with four yummy flavors that are moisturizing and won't stain the sheets.
Check out this pack of massage oil here >>
---
'You Turn Me On' Boxers
What guy doesn't love being told that they turn you on? These boxers just serve as an extra reminder that he'll love.
Check out these boxers here >>
---
Engraved Hammer
For the sexy handyman in your life, this hammer is a must-have.
---
O-ing Tower Game
It's Jenga, but with a romantic spin. This game is a fun combination of truth or dare-styled questions that make for the perfect date night.
---
Dirty Word Search Book
If your partner loves word puzzles, this dirty word search book will make for the perfect gift.
Check out this word search book here >>
---
Deez Nutz Scented Candle
Okay, so maybe this is way more hilarious than it is sexy, but with an 80-hour burn time and scents of Banana Nut Bread, Toasted Coconut, and Hazelnut, it's an obvious must-have.
---
Sex Checks
With fill-in-the-blanks and check-box prompts, this checkbook includes 30 IOUs and 30 UOMEs, making it easy for you to get back what you give.
Check out these sex checks here >>
---
'Of All The Butts' Mug
This coffee mug is cute, sweet, and just a little bit naughty.
---
'How to Live With a Huge Penis' Book
Stroke his ego with this hilarious book that poses the question, "Is bigger really better?" How to Live with a Huge Penis will inspire men of all shapes and sizes.
---
'Sure F*ck' Cologne
The gift that keeps on giving. Apparently this cologne smells so good that your partner will be irresistible. Why not give it a try!?
Check out this cologne here >>
---
For more gift ideas, check out my full collection of gift guides here.