25 Self Improvement Books to Help Hit Your 2023 Goals
Are you looking for inspiration or guidance to help achieve your New Years' goals? Are you just looking for your next inspirational read? No matter your goal(s), I've compiled the best self improvement books to help you tackle your goals with ease!
This article contains affiliate links, meaning we earn a small commission when you purchase through them. All opinions are our own and we appreciate your support!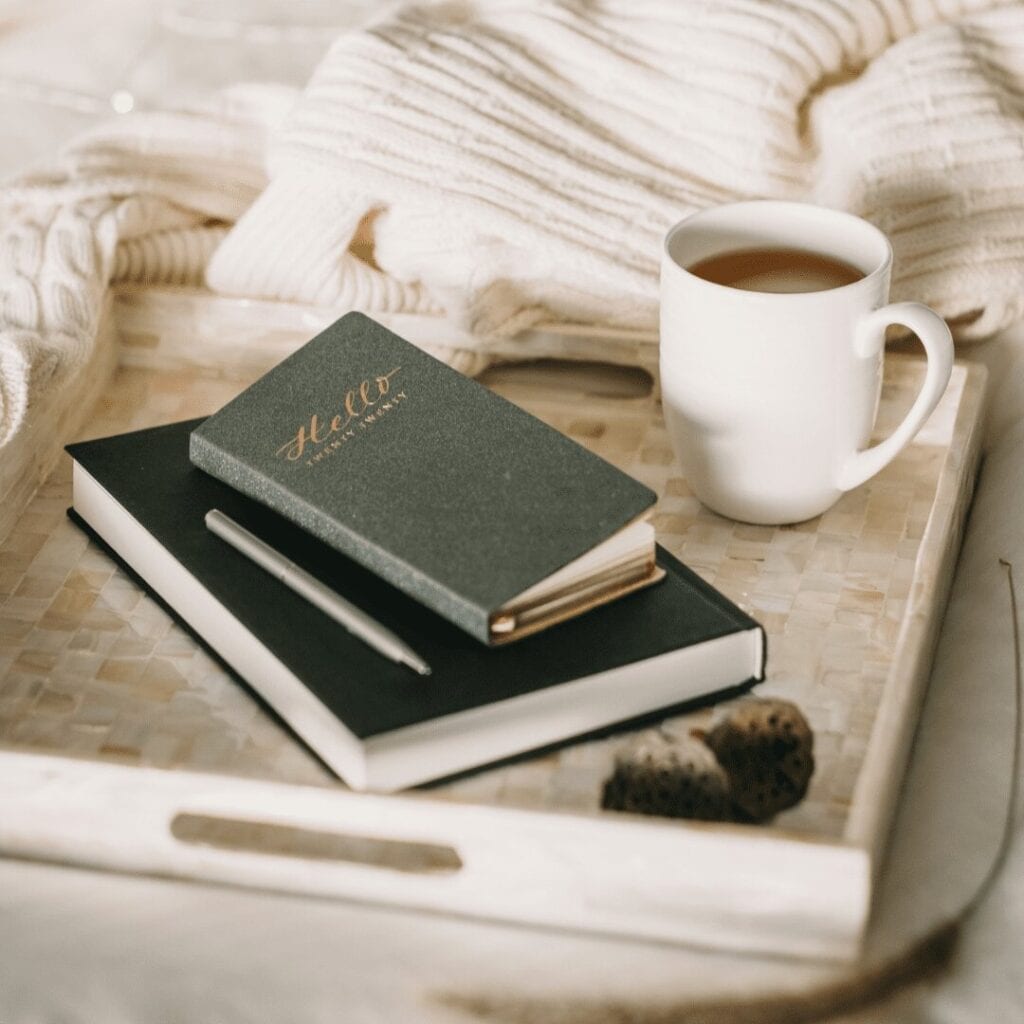 Setting goals for ourselves is such an important part of our personal growth journey. Personally, I am a big advocate for setting goals and would definitely consider myself to be a goal-driven person.
But often times, we can't achieve those goals on our own. We need guidance, motivation, accountability, etc. and I've found self improvement books to be a great resource!
So whether you're looking to rid your mind of negativity, switch up your day-to-day habits, improve your productivity at work, or finally get a hold of your finances, you've come to the right place!
Check out the list below of the best self improvement books to help you achieve your goals.
---
The Best Self Help Books
Whether you're looking for a motivational read to inspire your next big idea or needing to rid your mind of negativity and self-doubt, this section is for you! Check out the best self help books to improve your mind, spirit, and lifestyle.
Carry On, Warrior by Glennon Doyle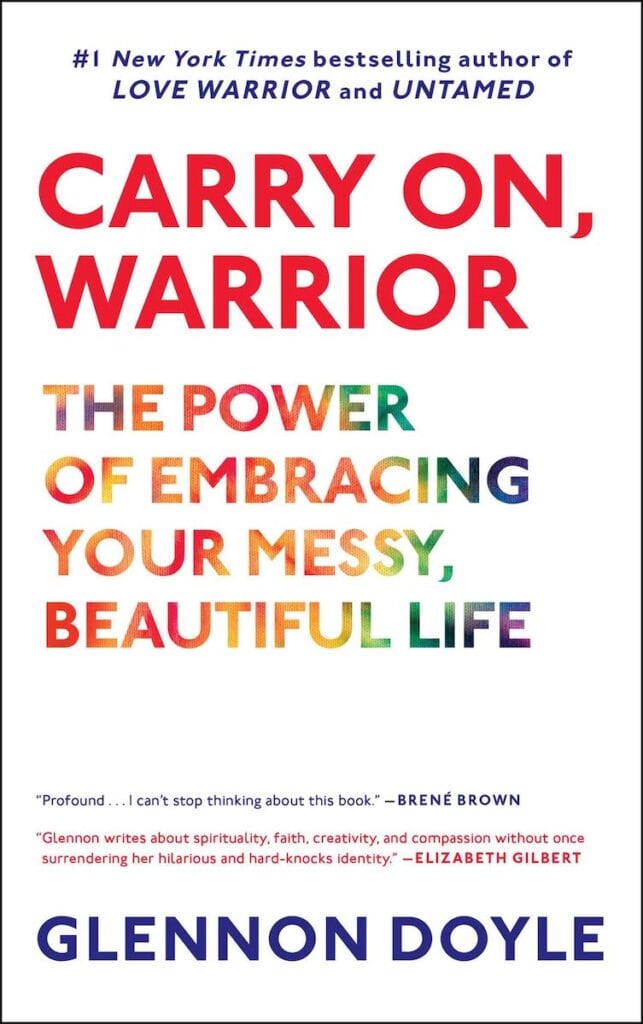 "Refreshingly frank. Writing, or as she calls it 'living out loud,' is for Melton a bracing therapy to chase away loneliness, learn humility, and banish the fears of revealing the less than flattering sides of herself." ― Publishers Weekly
Check out Carry, On Warrior here >>
---
Atomic Habits by James Clear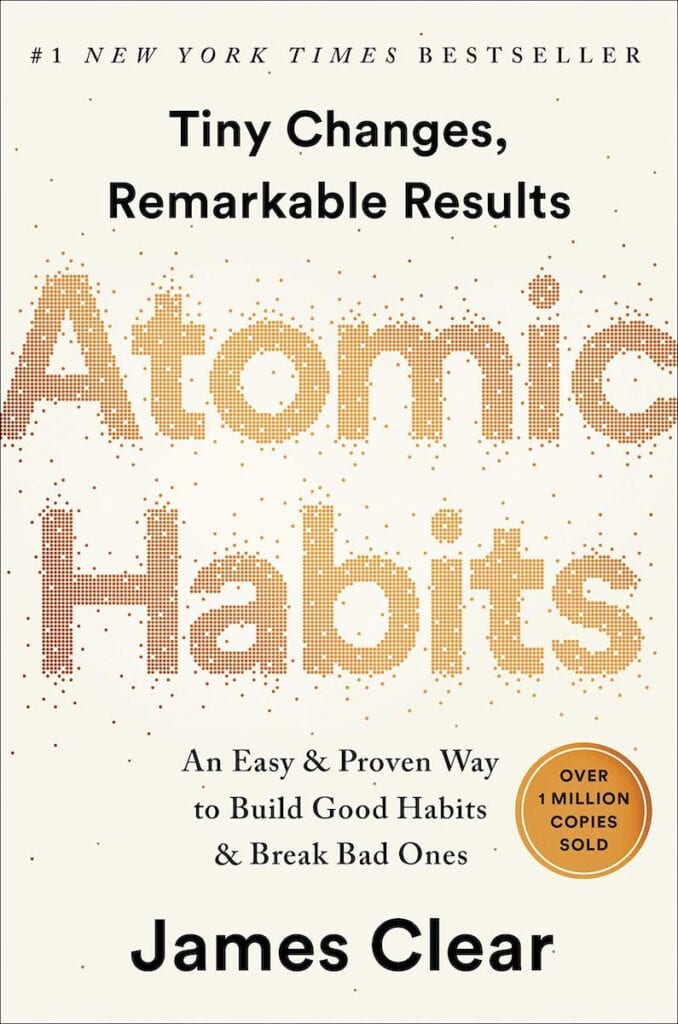 "In Atomic Habits, Clear will show you how to overcome a lack of motivation, change your environment to encourage success, and make time for new (and better) habits." ― Glamour.com
Check out Atomic Habits here >>
---
Unfu*k Yourself by Gary John Bishop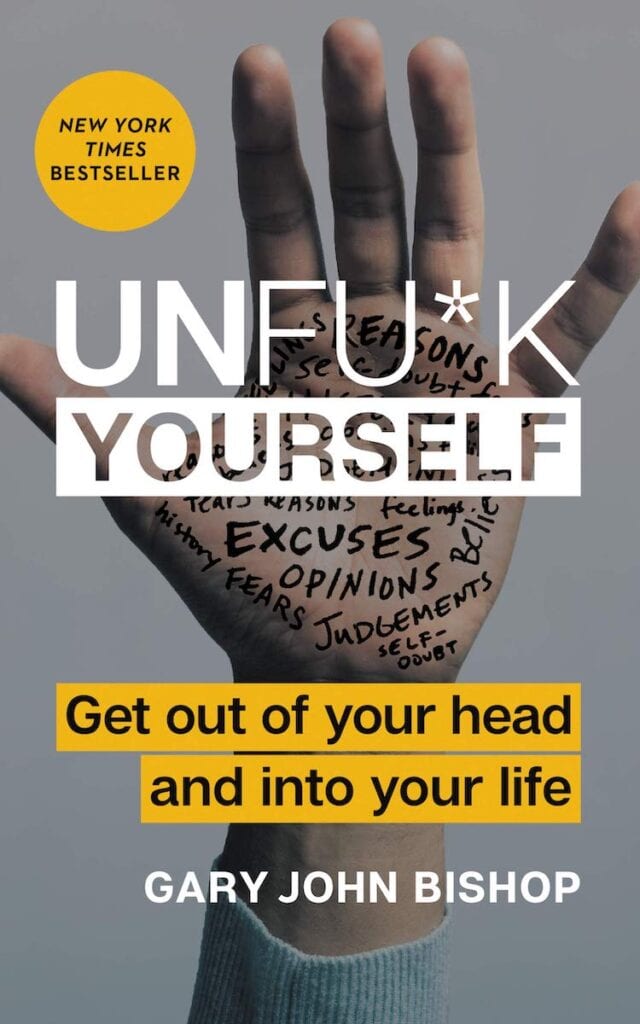 "If you like your self-help without any BS, look to Gary John Bishop's Unfu*k Yourself, [which] aims to help readers who feel f*cked up work through their challenges. You'll get advice and tools to combat negative self-talk and feel more empowered." ― Bustle
Check out Unf*k Yourself here >>
---
Only Love Today by Rachel Macy Stafford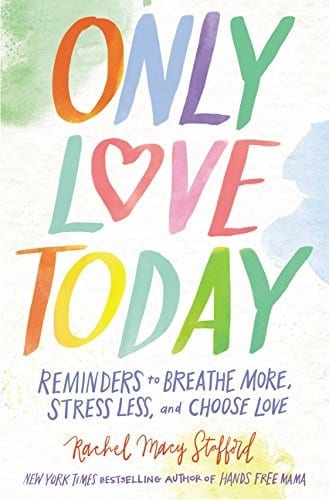 New York Times bestselling author Rachel Macy Stafford shares simple words of daily inspiration to help you find new and more connected ways to live undistracted, heart-led, and hands-free every day.
Check out Only Love Today here >>
---
13 Things Mentally Strong People Do by Amy Morin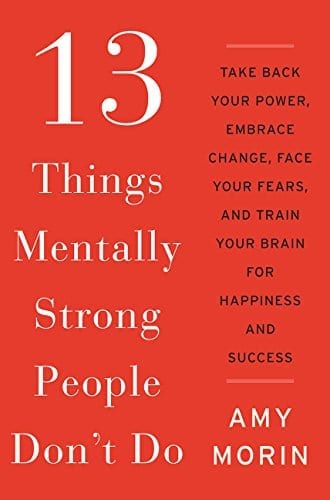 "Her book details exactly the sort of destructive thinking you should cut out of your life if you want to radically increase your resilience. If you're looking to kick some bad mental habits and toughen yourself up, it's a great source of ideas to get you started." ― Inc.
Check out 13 Things Mentally Strong People Do here >>
---
Good Vibes, Good Life by Vex King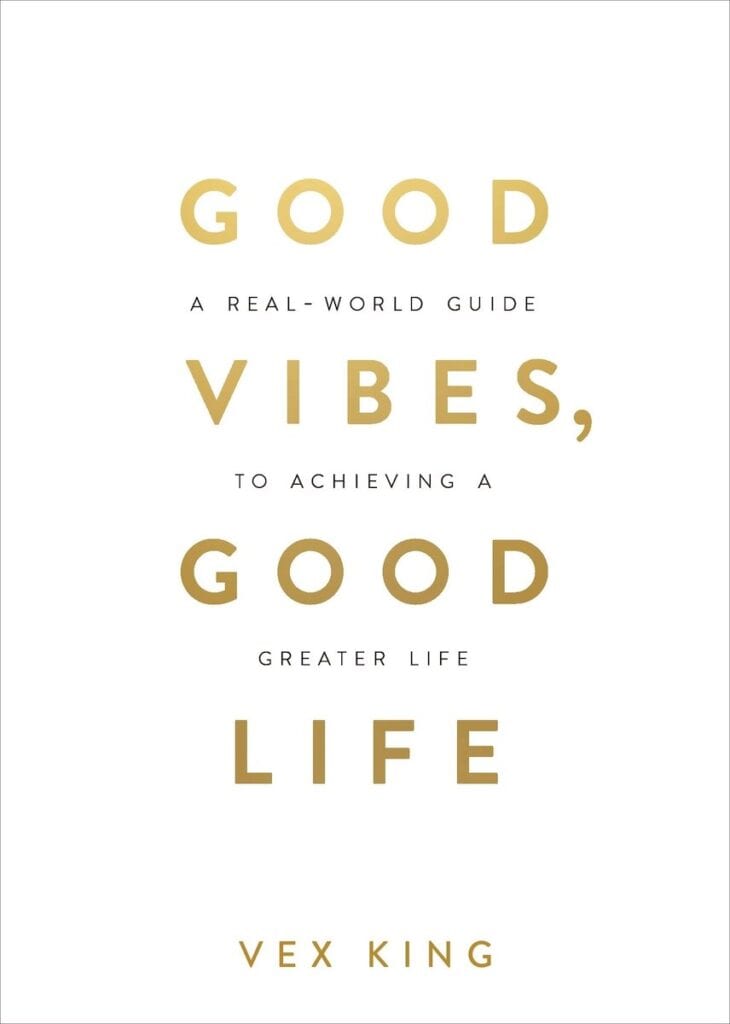 "Drawing on his personal wisdom and experiences, Vex King shows you ways to transform negative emotions into positive ones, how to love yourself, and how to overcome fear." ― Daily Mail
Check out Good Vibes, Good Life here >>
---
Burnout by Emily Nagoski PhD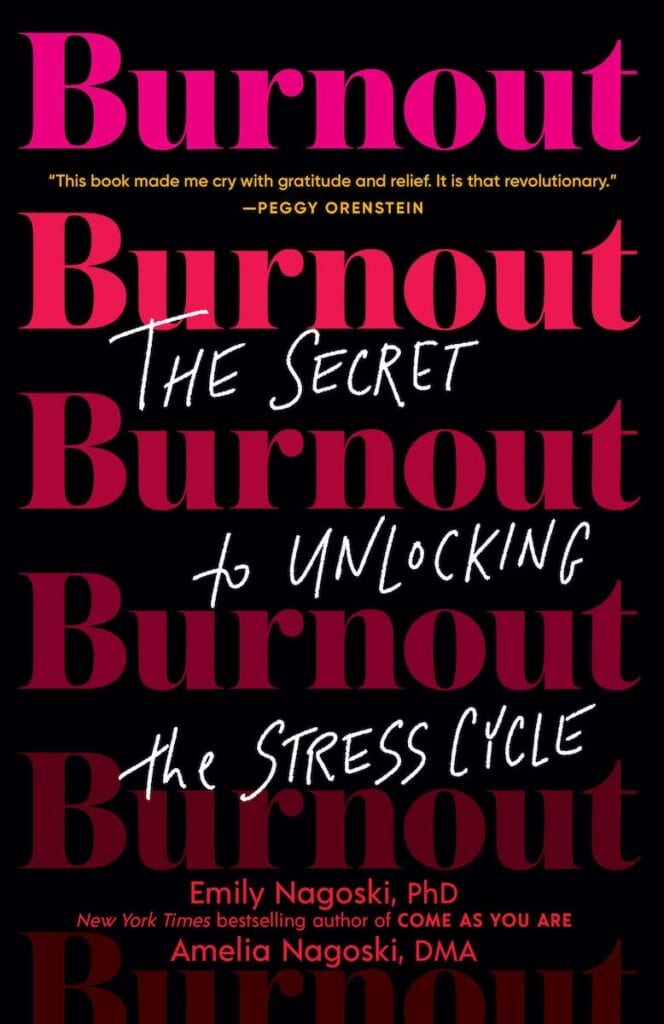 "Emily and Amelia Nagoski deconstruct the stress we experience as women, and their compassionate, science-based advice on how to release it made me cry with gratitude and relief. Repeatedly. In public. The book is that revolutionary and its authors that wonderful and wise."— Peggy Orenstein, New York Times bestselling author
---
The Best Housekeeping Books
Are you feeling unorganized? When you look around your house, does cleaning and organizing seem more exhausting than rewarding?
Your space should be one that you feel calm and comfortable in, but if instead, it makes you feel overwhelmed, this is the list for you. Check out these organization and housekeeping books that will de-clutter your space… and mind.
How to Manage Your Home Without Losing Your Mind by Dana K. White
White explains, clearly and without delusions, what it takes to get—and keep—your home under control.
Check out How to Manage Your Home Without Losing Your Mind here >>
---
The Home Edit by Clea Shearer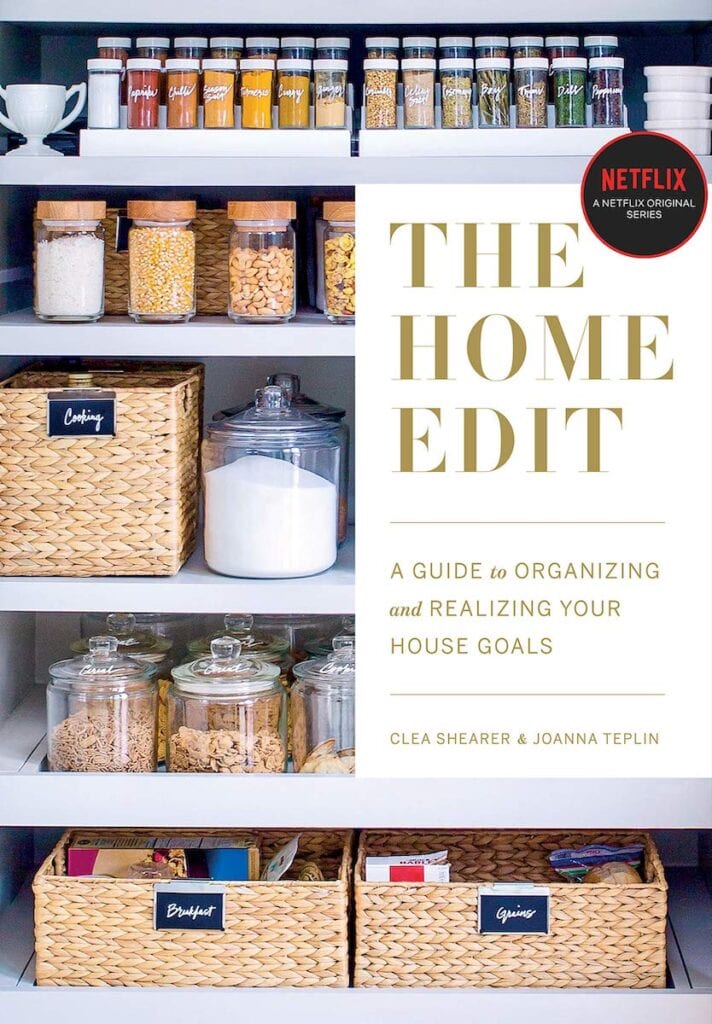 "A master class on how to arrange even your most unattractive belongings—and spaces—in an aesthetically pleasing and easy-to-navigate way." — Glamour
Check out The Home Edit here >>
Clean Mama's Guide to a Peaceful Home by Becky Rapinchuk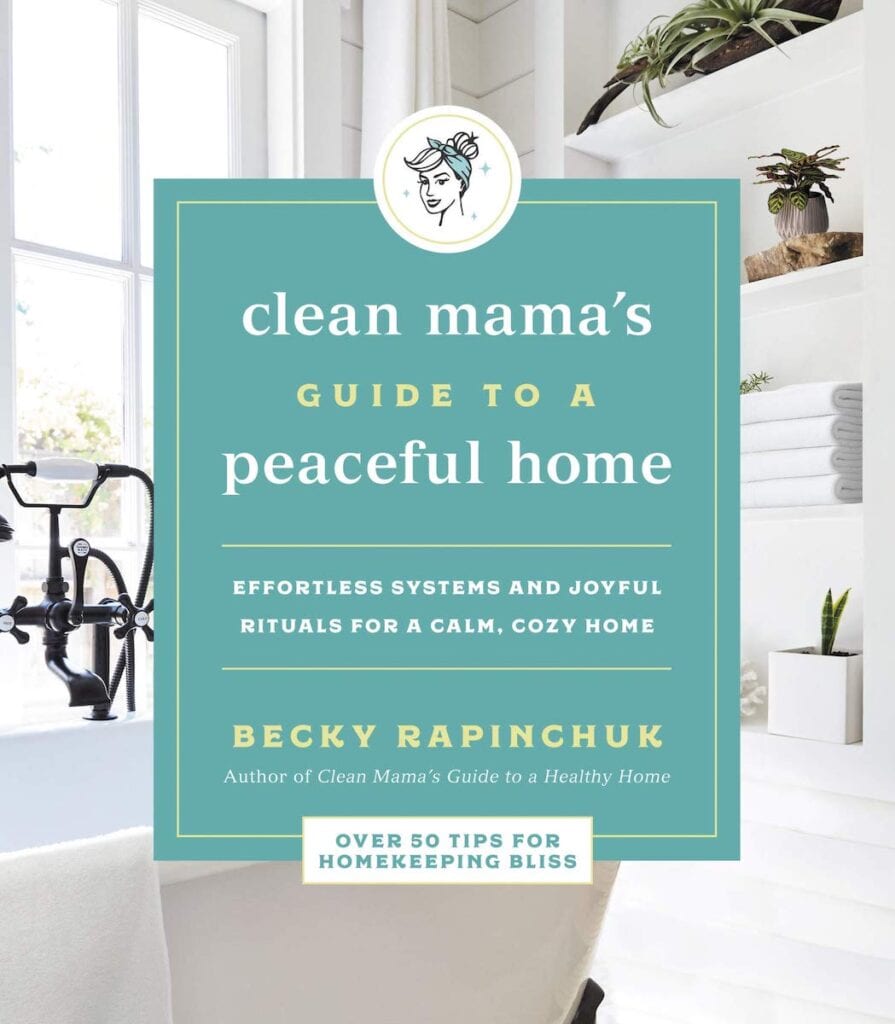 "Becky empowers readers with these concepts of making your home feel more, well, like home. I feel inspired to create new rituals in my own space, ones that are intuitive and bring peace and calm, just like she outlines in this must-read book." — Melissa Maker, author of Clean My Space: The Secret To Cleaning Better
Check out the Clean Mama's Guide to a Peaceful Home here >>
---
The Minimalist Home by Joshua Becker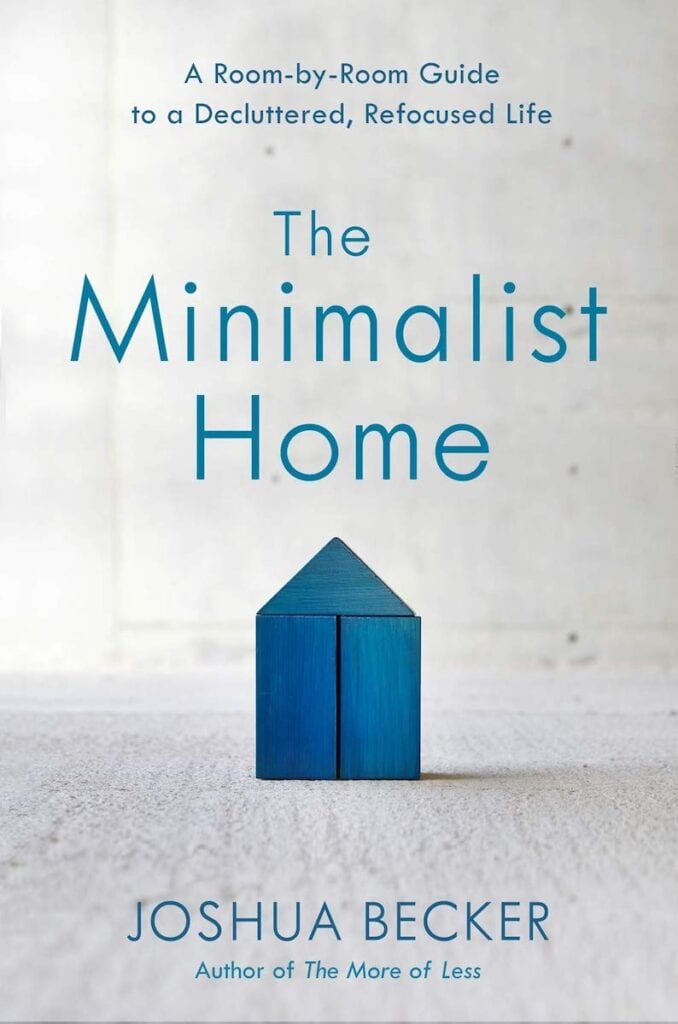 "This isn't just a book about decluttering. It's a book about remembering what the purpose of every room is and making your home feel like the most important place on earth. Less clutter, more heart." — Cait Flanders, author of The Year of Less
Check out The Minimalist Home here >>
---
The Life-Changing Magic of Tidying Up by Marie Kondō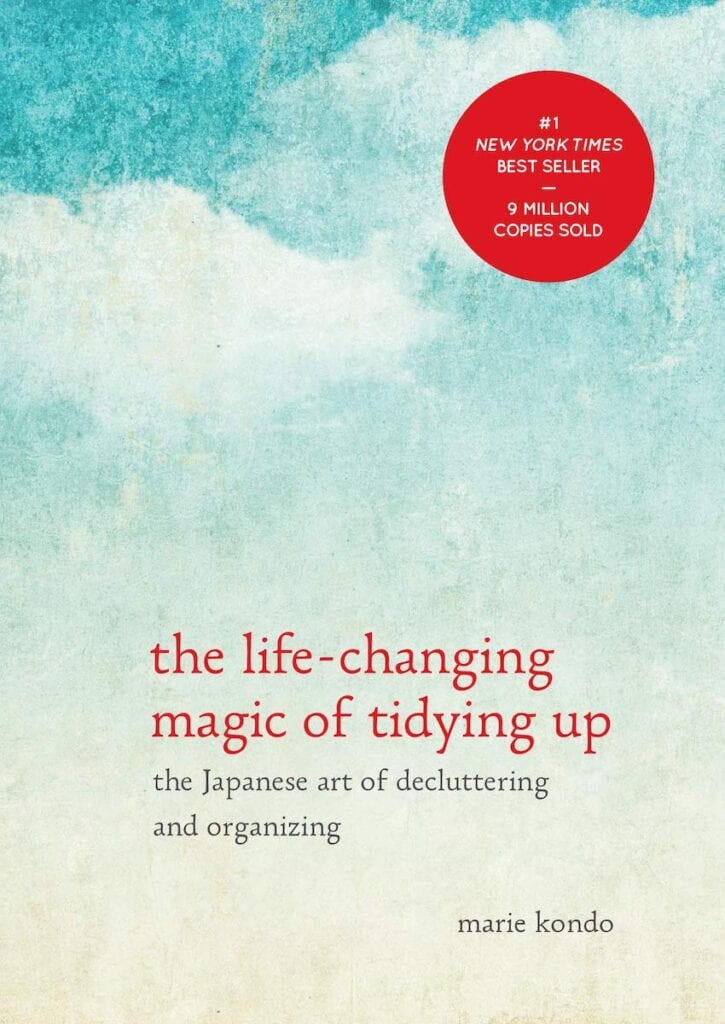 "Reading it, you glimpse a glittering mental freedom from the unread/uncrafted/unworn, buyer's remorse, the nervous eyeing of real estate listings. Life's overwhelm, conquered."— The Atlantic
Check out The Life-Changing Magic of Tidying Up here >>
---
The Best Professional Development Books
askjdhjsakdhaskdhsakjdhksajhdksajhdkasda
Eat That Frog! by Brian Tracy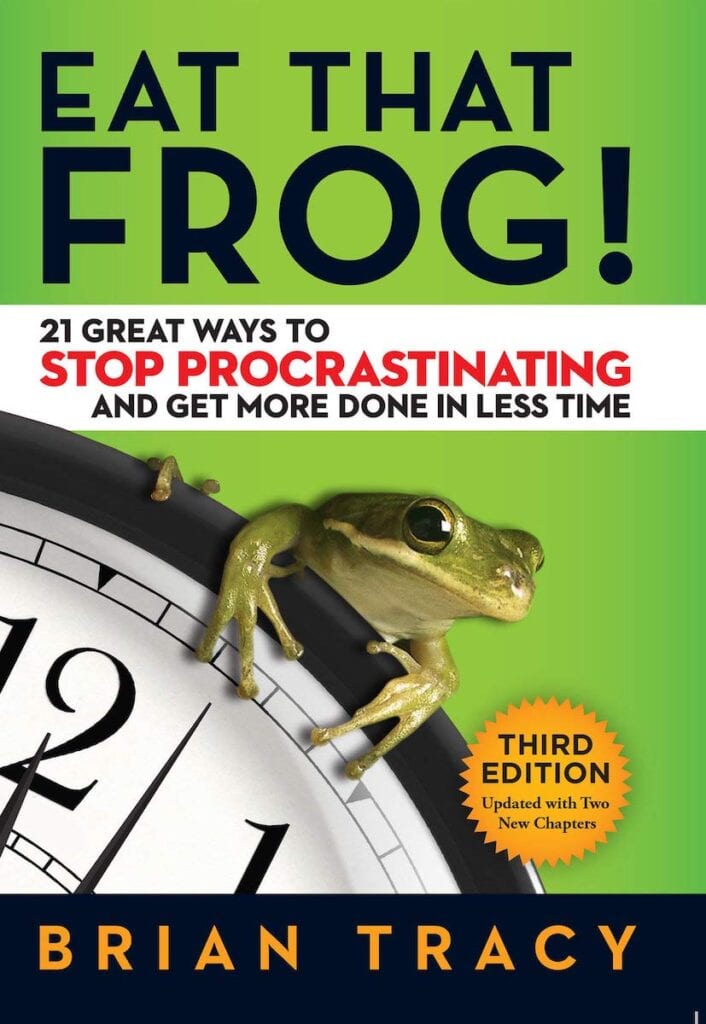 This is one of my personal favorites and really helped me to understand why my productivity was lacking and gave me realistic day-to-day tactics to improve it! It's a must-read for anyone with a lot to juggle!
Check out Eat That Frog! here >>
---
Dare to Lead by Brene Brown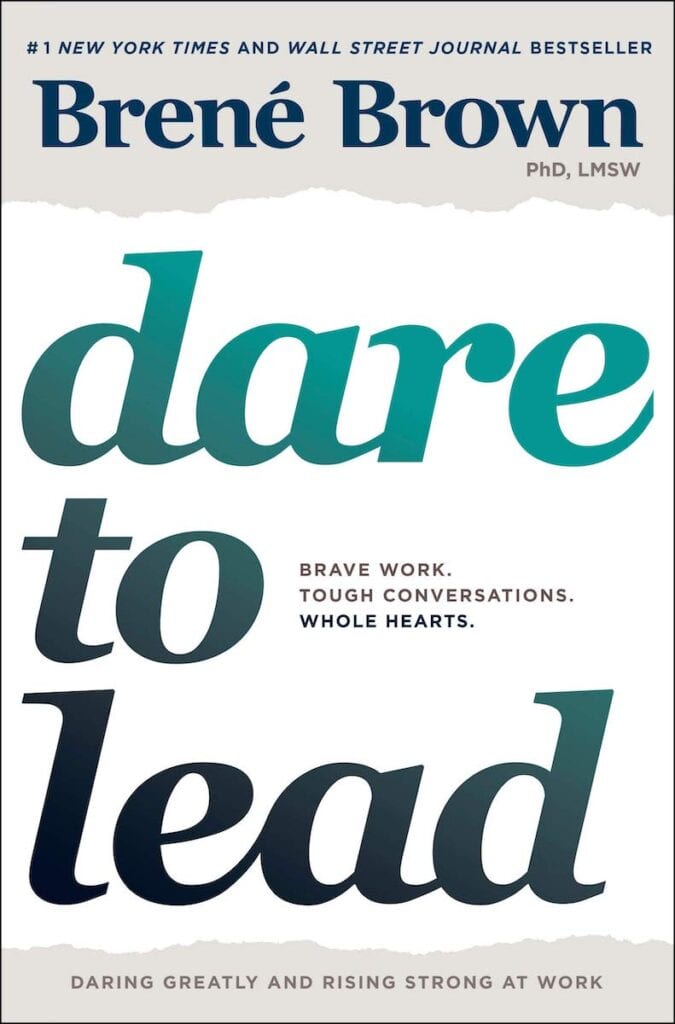 "Whether you're leading a movement or a start-up, if you're trying to change an organizational culture or the world, Dare to Lead will challenge everything you think you know about brave leadership and give you honest, straightforward, actionable tools for choosing courage over comfort." — Tarana Burke, senior director, Girls for Gender Equity
Check out Dare to Lead here >>
---
Grit by Angela Duckworth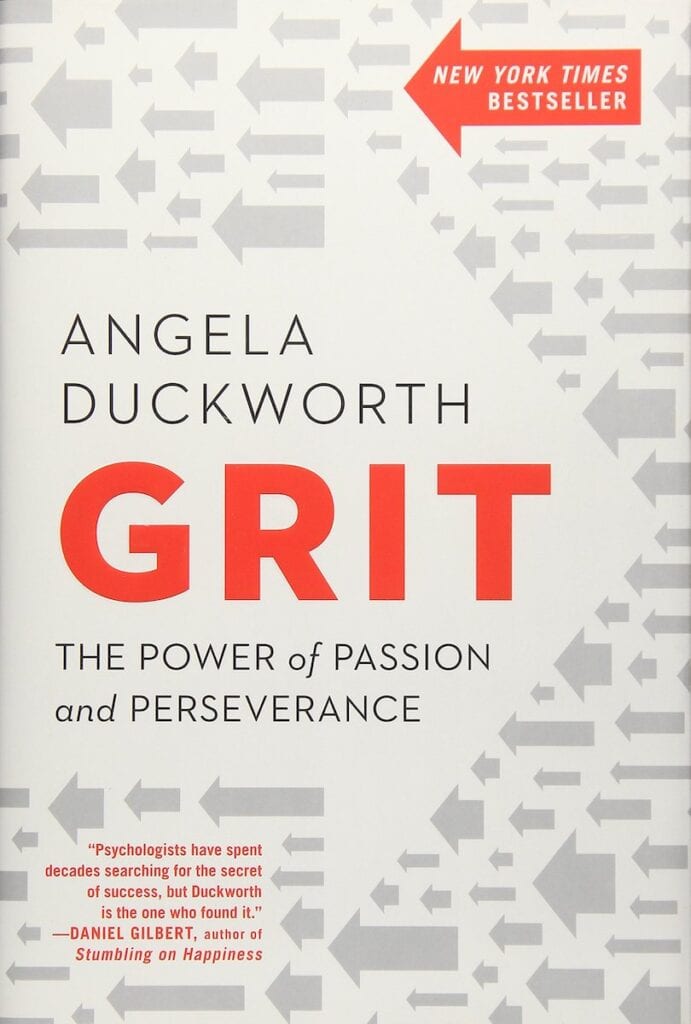 "Invaluable…In a world where access to knowledge is unprecedented, this book describes the key trait of those who will optimally take advantage of it. Grit will inspire everyone who reads it to stick to something hard that they have a passion for." — Sal Khan, founder of Khan Academy
---
Lean In by Sheryl Sandberg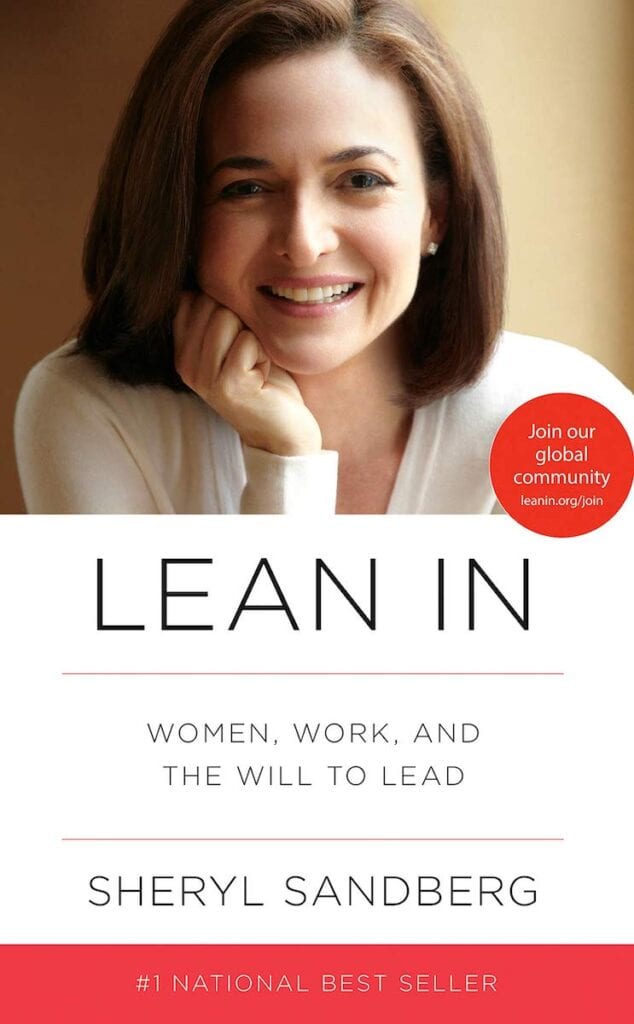 "Lean In is the most cogent piece of writing I've encountered that speaks to the internal and institutional forces that can trip up an ambitious woman, whether she has a baby on board or not . . . The wisdom she shares here is a gift that all women (and all partners who support them, in the workplace or at home) should give themselves." — Meeta Agrawal, Entertainment Weekly
---
The Power of Habit by Charles Duhigg
"I have been spinning like a top since reading The Power of Habit, Duhigg's fascinating best-seller about how people, businesses and organizations develop the positive routines that make them productive—and happy." — The Washington Post
Check out The Power of Habit here >>
---
The 7 Habits of Highly Effective People by Stephen R. Covey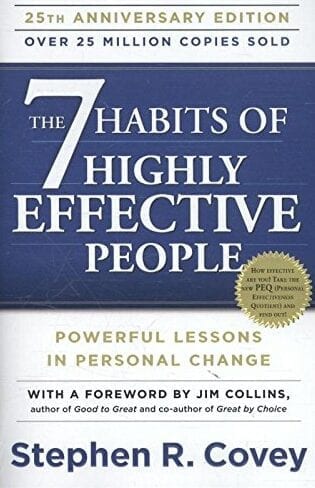 "The 7 Habits has guided many of us on our journey through the world of business. Simple but incredibly effective. A great guide for any aspiring leader!" — Meg Whitman, CEO of Hewlett Packard
Check out The 7 Habits of Highly Effective People here >>
---
The Best Personal Finance Books
kjhasdkjsahdkjahskdhaskjdhaksjd
The Total Money Makeover by Dave Ramsey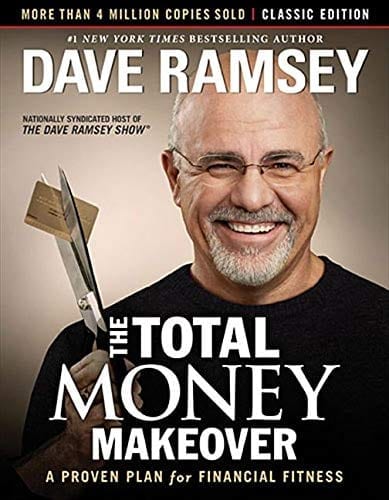 Dave Ramsey is America's most popular personal finance coach and for good reason! If you're looking to eliminate your debt, stop mindless spending, or change your shopping habits, this book is a must-buy.
Check out The Total Money Makeover here >>
---
The Little Book of Common Sense Investing by John C. Bogle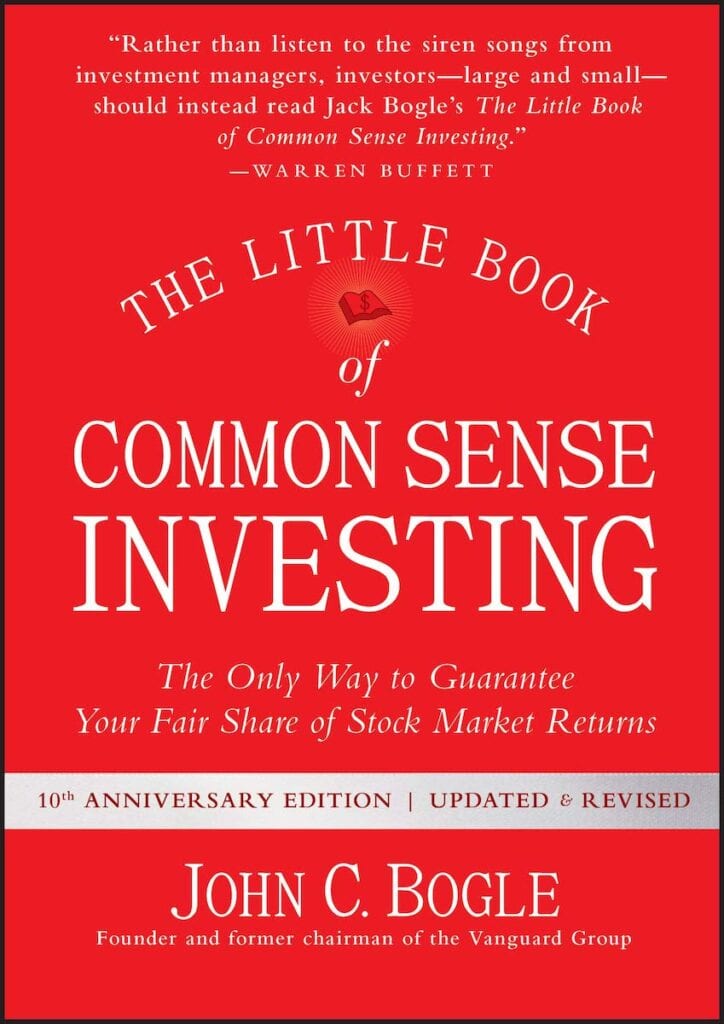 "It's informative, insightful, and opinionated– with the added advantage of being correct! As Bogle explains, the road to investment failure is paved with expensive advice, expensive investments, and expensive advertising. Bogle suggests a very different course for investors, virtually guaranteeing investment success." — Ted Aronson, CFA, founder, AJO
Check out The Little Book of Common Sense Investing here >>
---
Broke Millennial by Erin Lowry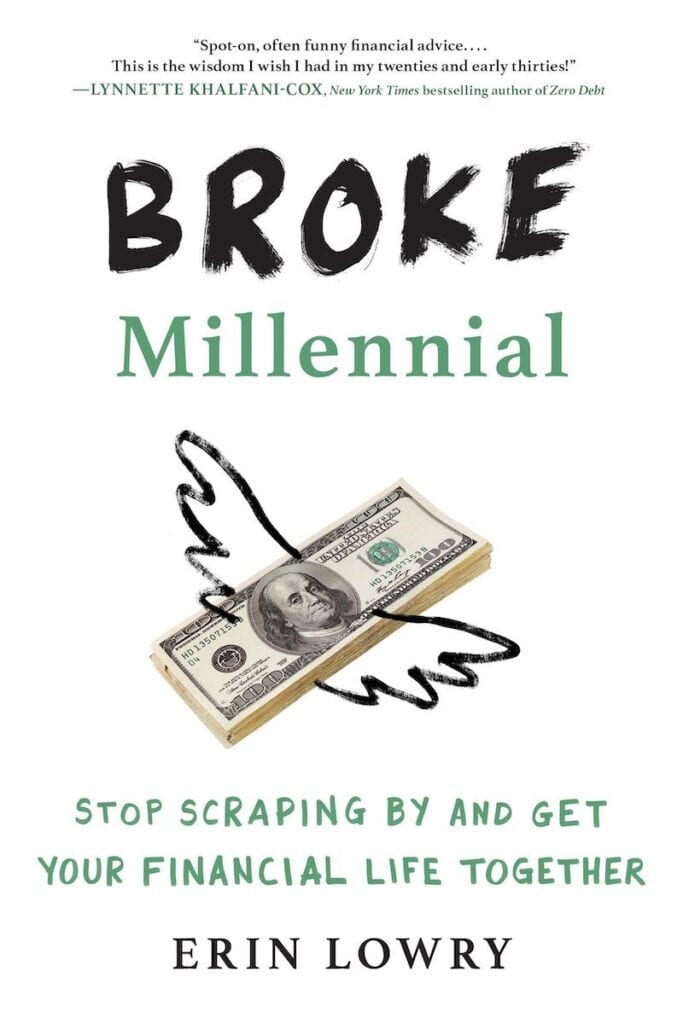 "This book is well worth its list price….It's the youthful perspective that makes this so refreshing. It's well-written and researched by a millennial for millennials…without the judgment, sarcasm, and superiority we older folks too often convey when we talk to young adults about money." —Michelle Singletary, The Washington Post
Check out Broke Millennial here >>
---
The Simple Path to Wealth by J L Collins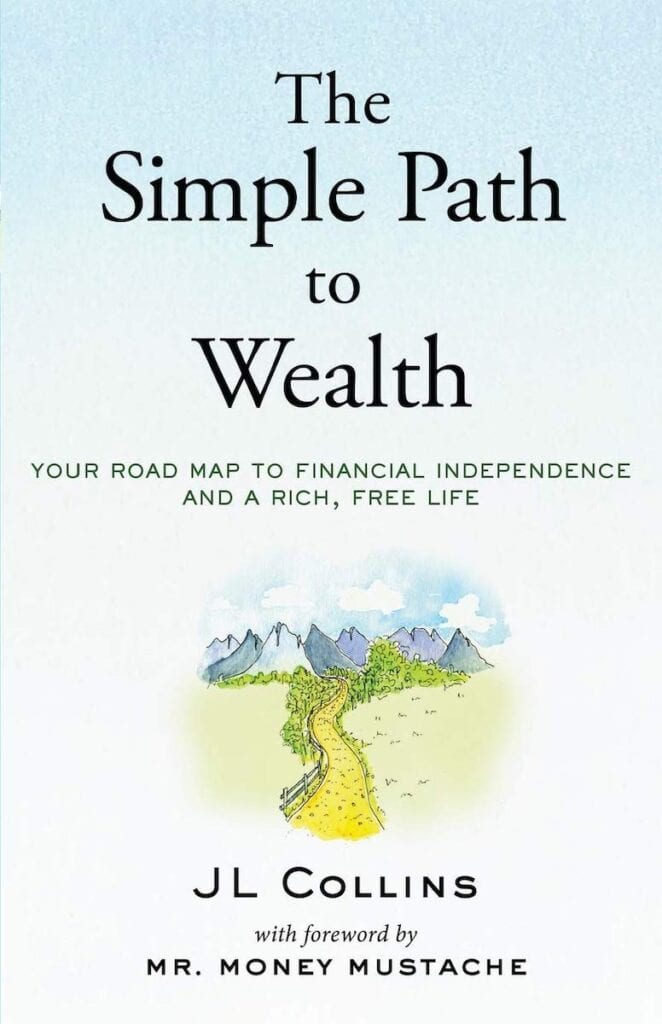 "JL Collins is the fatherly wizard on the side of the path, offering a simple map, warm words of encouragement and the tools to forge your way through with confidence. You'll never find a wiser advisor with a bigger heart." — Malachi Rempen, Filmmaker
Check out The Simple Path to Wealth here >>
---
The Best Healthy Lifestyle Books
How Not to Die by Michael Greger M.D. FACLM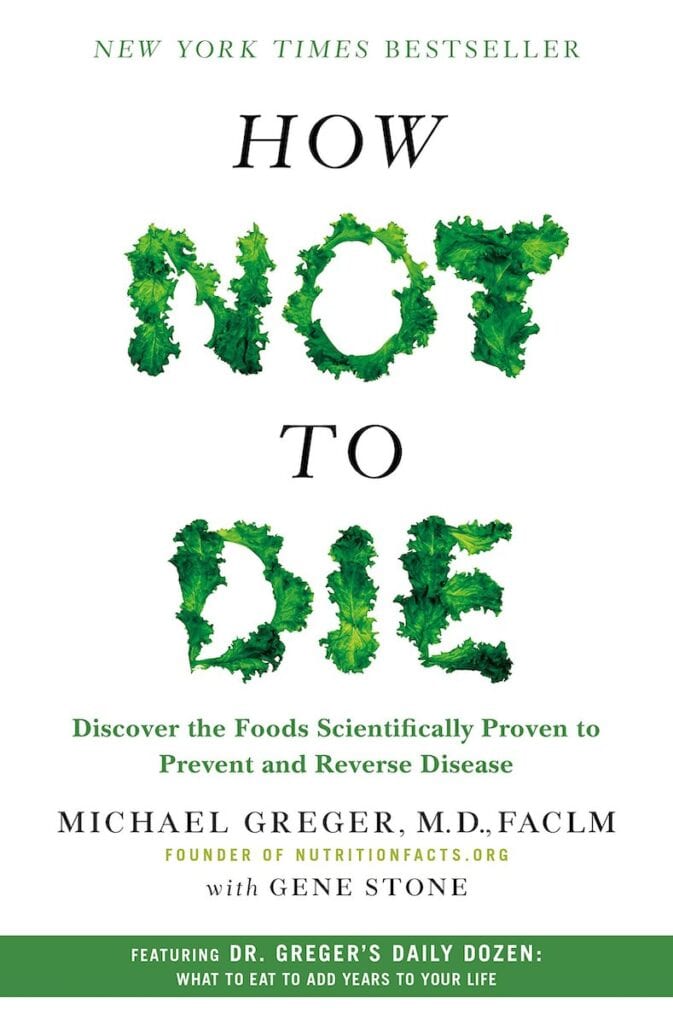 "The primary determinant of our health and well-being is what we eat and how we live. In this extraordinary and empowering book, Dr.Michael Greger explains why. Highly recommended." — Dean Ornish, M.D., author of The Spectrum
Check out How Not to Die here >>
---
The 40-Day Sugar Fast by Wendy Speake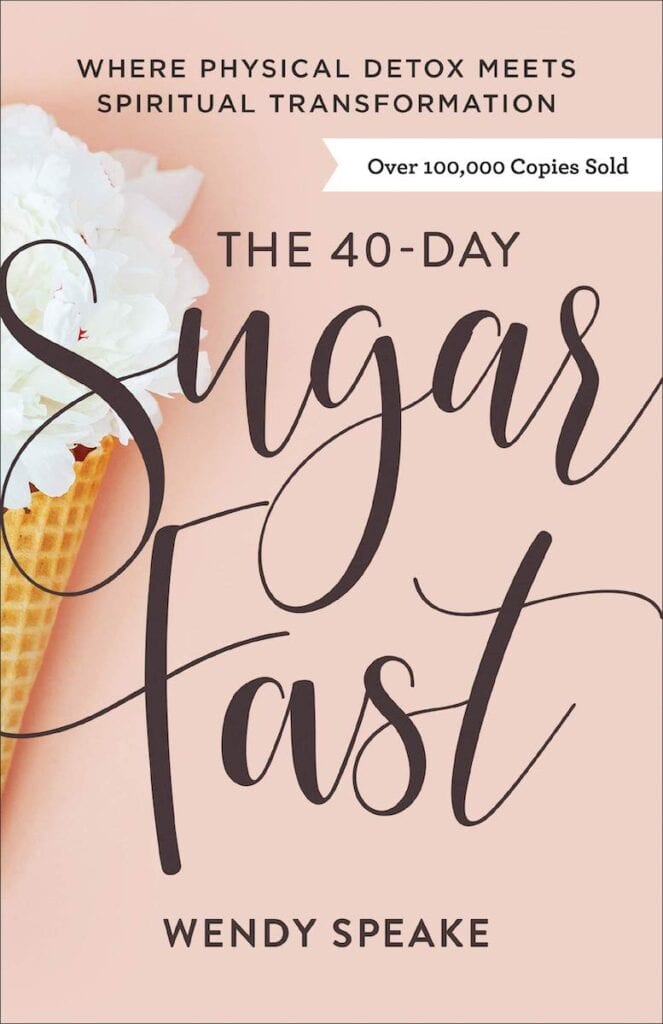 On this 40-day journey you'll learn how to stop fixating on food and other things you use to fill the voids in life and instead fix your eyes on Christ.
Check out The 40-Day Sugar Fast here >>
---
SuperLife by Darin Olien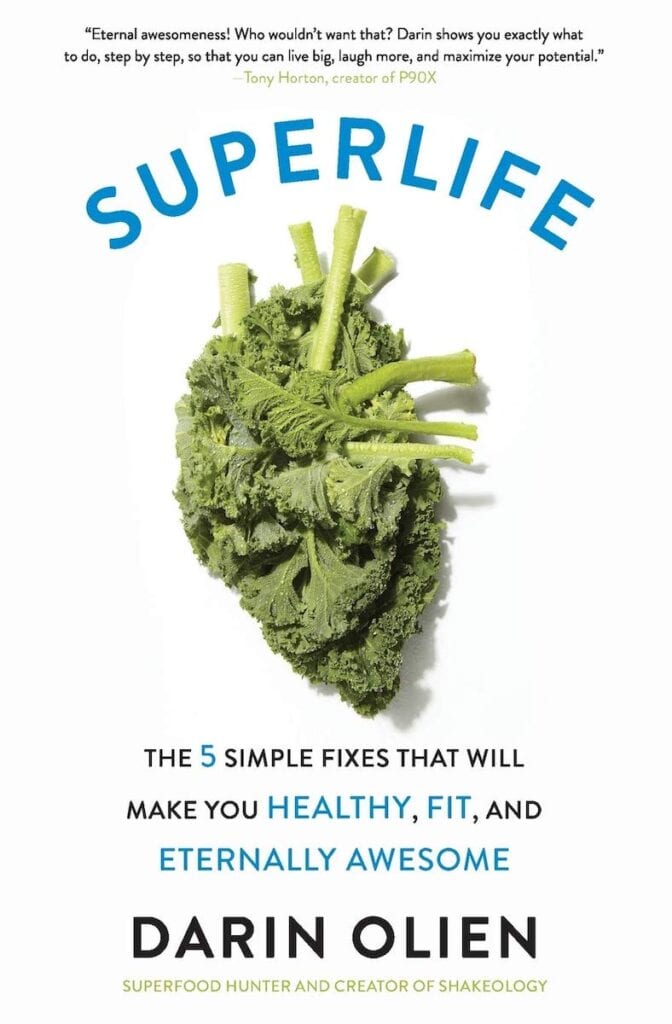 "Eternal awesomeness! Who wouldn't want that? All you need to do is focus on the Five Life Forces and your body will do the rest. Darin shows you exactly what to do, step by step so that you can live big, laugh more, and maximize your potential." — Tony Horton, creator of P90X
---
Your Favorite Self Improvement Books
There are a lot of different genres when it comes to self improvement books, even more than what was just listed above!
What type of self improvement books do you enjoy reading? Do you have any favorites that have made an impact on your life?
Leave a comment below and share your favorites with me! I'd love to know.