Spring 2021 Beachly Review & Unboxing – Spoilers!
The Beachly spring 2021 box is now available! Check out below for my full review, what you need to know, and an unboxing of everything that came inside this beach-inspired subscription box!
*This box was gifted and this post contains affiliate links, meaning I earn a commission when you purchase through them. But all opinions are my own and I truly appreciate your support!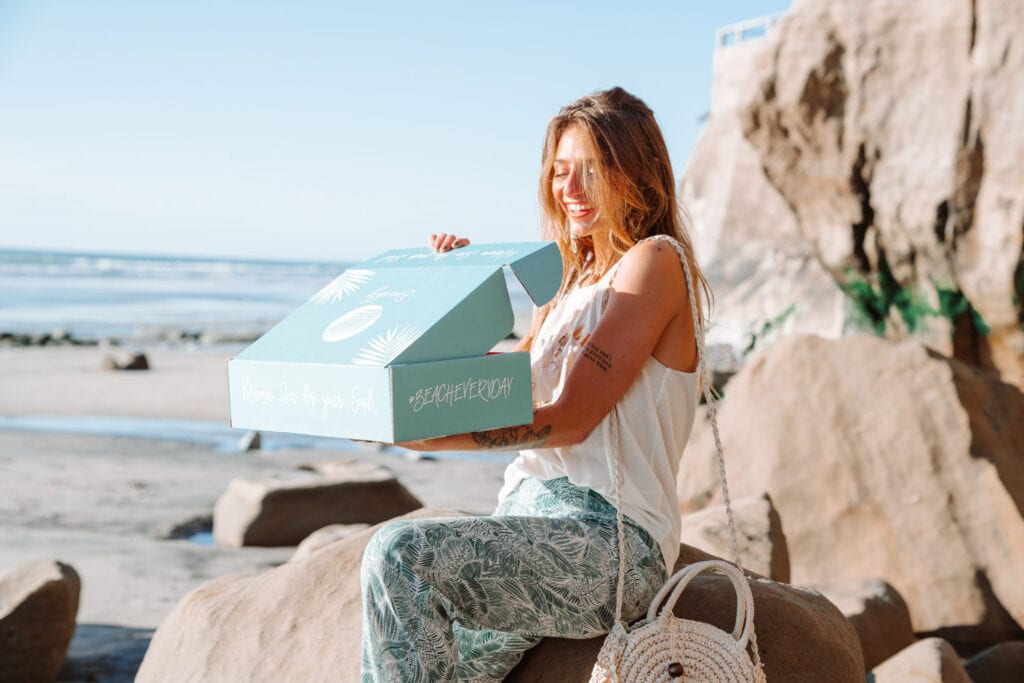 Beachly: The Beach-Inspired Subscription Box
If you aren't already familiar with what Beachly is, Beachly is a quarterly subscription box filled with beach-inspired goodies. From apparel to accessories, each box includes 6-8 items valued at $250 or more, but you only pay $99/season!
It's the perfect subscription box for men and women (yes, they offer two variations of the box!) who love spending their time at the beach, the lake, or even poolside.
If you want to know all there is to know about the Beachly box, click here to check out my full review of their subscription service.
---
Spring Beachly Box Review
This is the second Beachly box that I've received and it's really clear that they care about the quality and craftsmanship of their products. This box was filled with everything from accessories to apparel and every single item was one that I was excited for!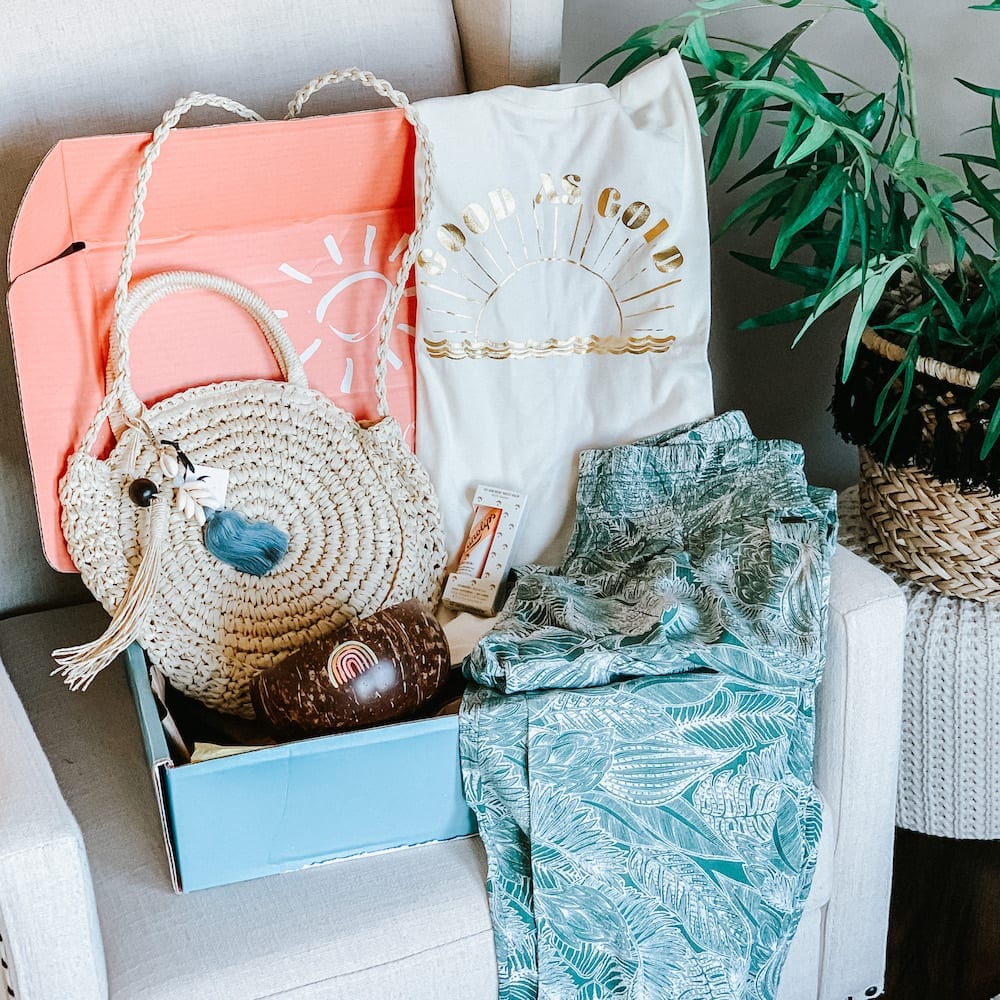 The spring 2021 box includes the following items:
'Good As Gold' Tank Top
Breezy Lounge Pants
Boho Beach Crossbody Bag
Coconutter 101 Ointment Multi-Balm
Moonstone Cowry Shell Keychain
Jumbo Coconut Bowl
The Beachly spring box is now available! Get your box here >>
---
Spring 2021 Beachly Unboxing