15 Exercise Accessories To Get In Shape At Home
With the right exercise accessories, it's totally possible to get in an amazing, fat-burning workout from the comfort of your home.
Especially now, with the worldwide pandemic forcing us all to slow down and stay home more, a lot of people have put working out on hold due to lack of equipment.
But I'm here to tell you, you don't have to forgo a good workout because you can't be at the gym.
My husband and I have had a home gym for the last 4 years and while we do have some big equipment pieces, I find myself using my basic exercise accessories 95% of the time and getting JUST as good of a workout!
Exercise Accessories Under $30
The best thing about being able to get in a good sweat sesh is that it doesn't have to require a lot of space or money.
For the convenience of your space and bank account, all of the exercise accessories below are $30 or less and could literally be stored in a basket or closet!
Loop Resistance Bands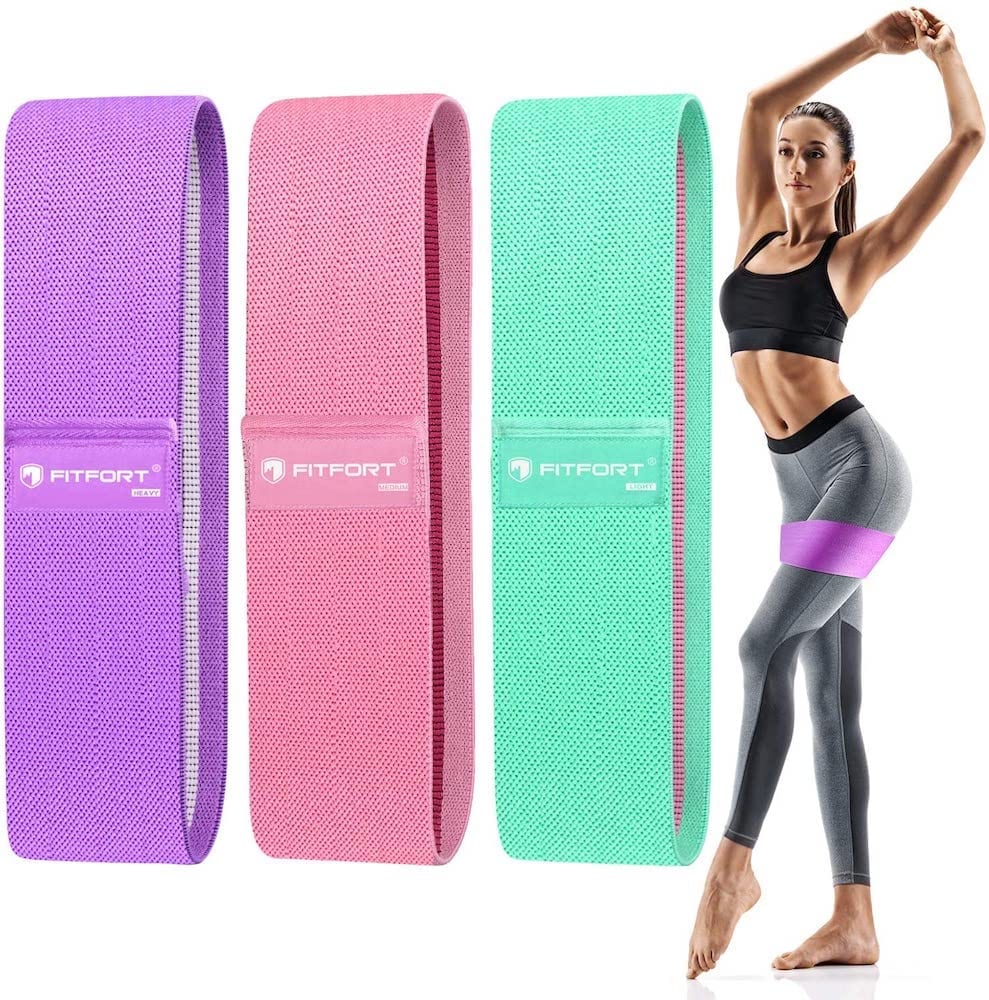 Loop resistance bands are one of my favorite exercise accessories for getting in a good, fast workout! They will give your thighs and butt a serious burn and these non-slip, fabric bands are WAY more comfortable than the traditional latex ones.
Shop these loop resistance bands here >>
---
Core Slider Discs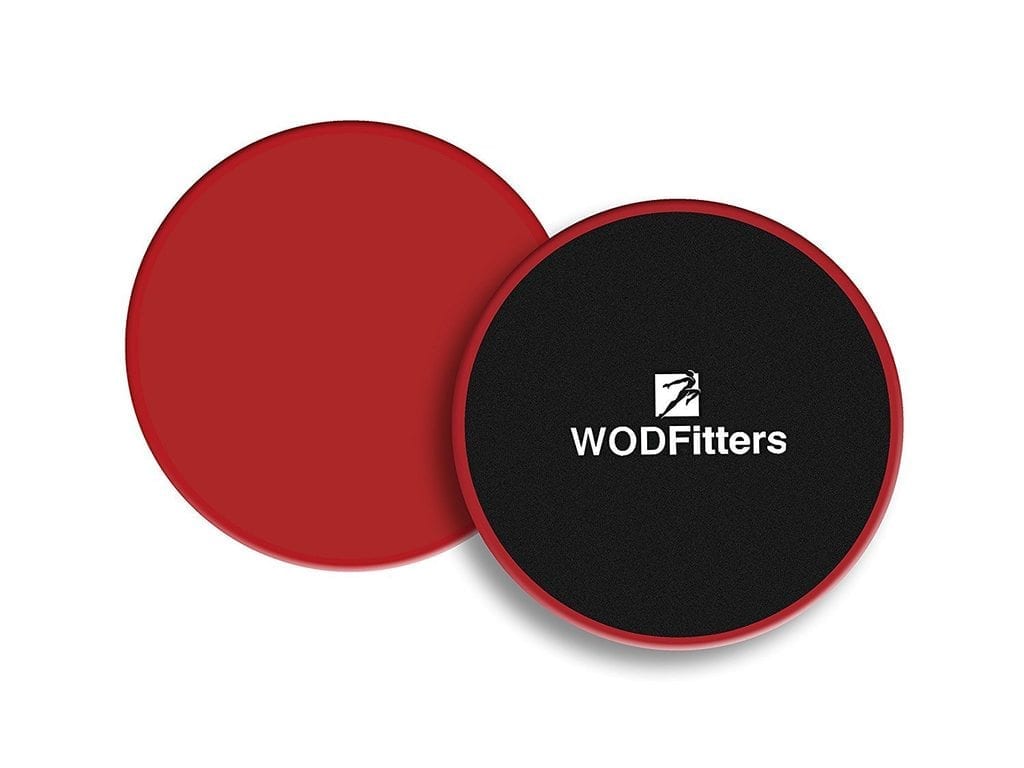 These are my arch-nemesis, but when I had a personal trainer, he always ended our sessions with these. Why? Because you get a serious fat-burn with these bad-boys. Depending on how you use them, they can work your arms, core, back, butt, and legs! Some of my favorite exercises with these are plank saws, knee tucks, side lunges, plank jacks, and mountain climbers.
Shop these core sliders here >>
---
Extra Thick Exercise Mat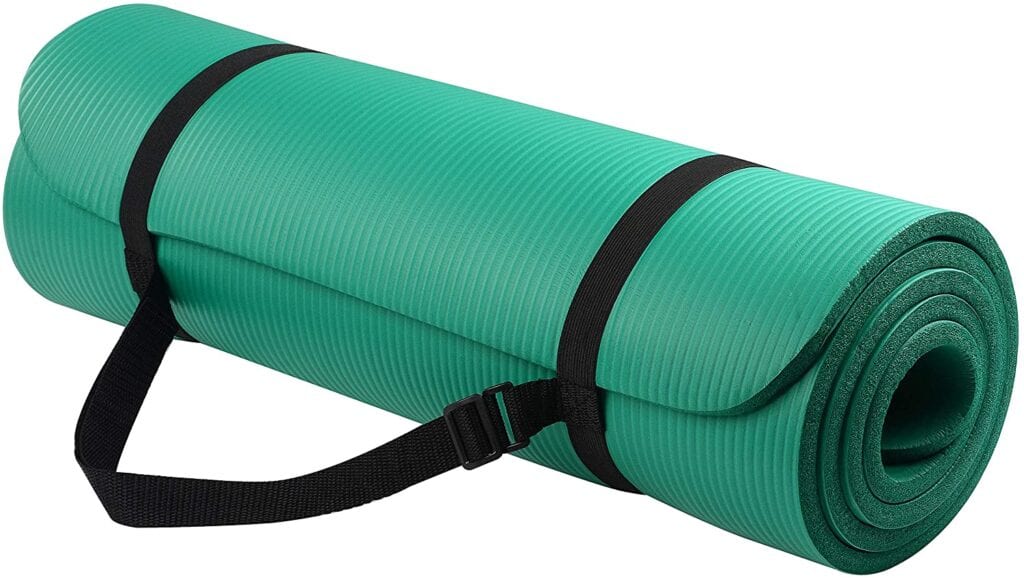 A must-have, especially if all you're working with are wood floors. Unlike a traditional yoga mat, these exercise mats are super thick and are more comfortable for floor work such as core workouts.
Shop this exercise mat here >>
---
Exercise Stability Ball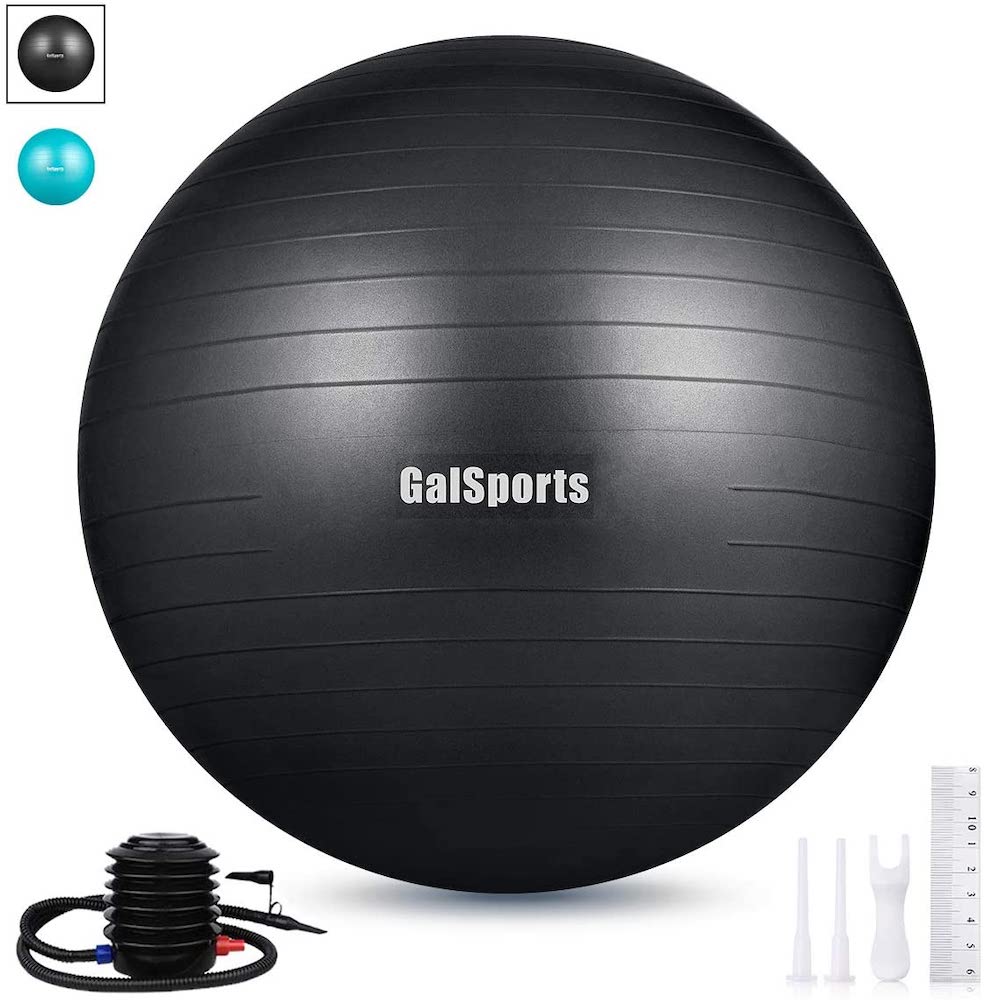 Exercise balls are a great way to get in some super effective core workouts. Not only that, but you can use them while doing arm workouts as well to work two muscle-groups at once!
Shop this exercise ball here >>
---
Workout Posters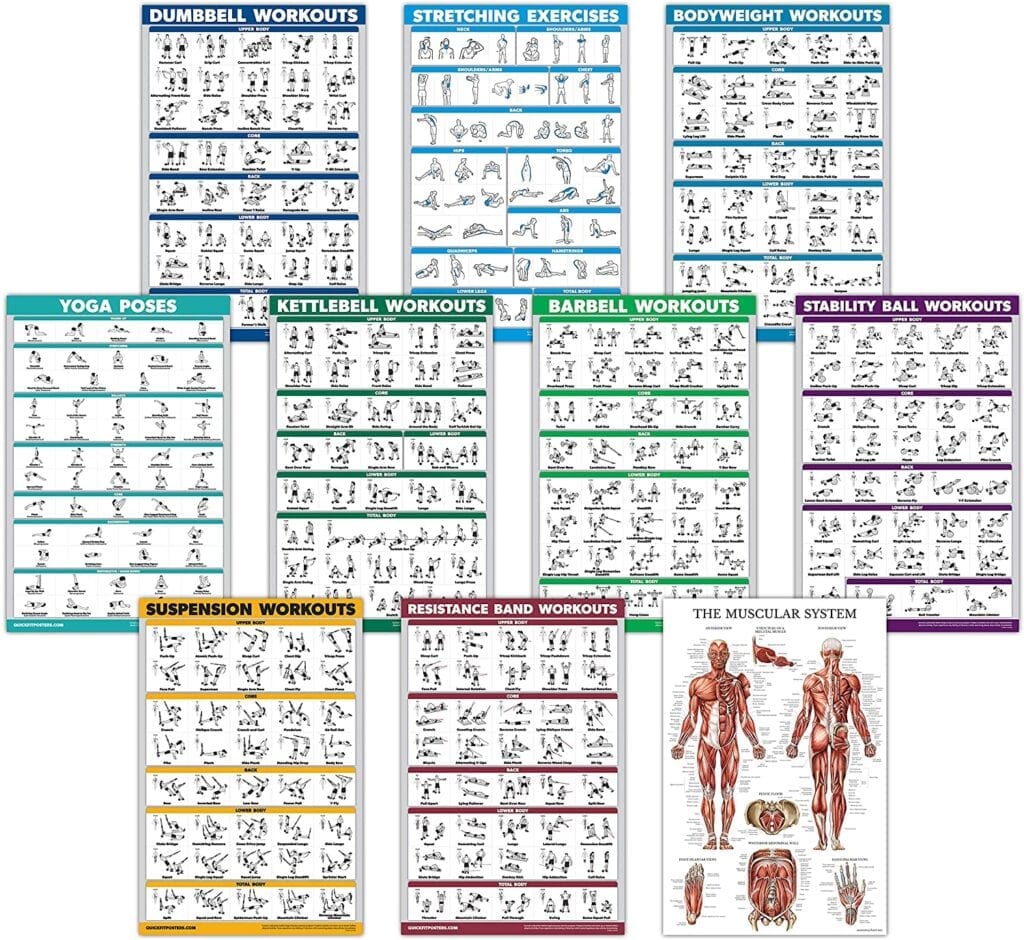 If you have a designated space, these workout posters are a must-have. They reference tons of different exercises involving various equipment so you'll never get bored of the same ol' routine!
Shop these workout posters here >>
---
Cable Speed Jump Rope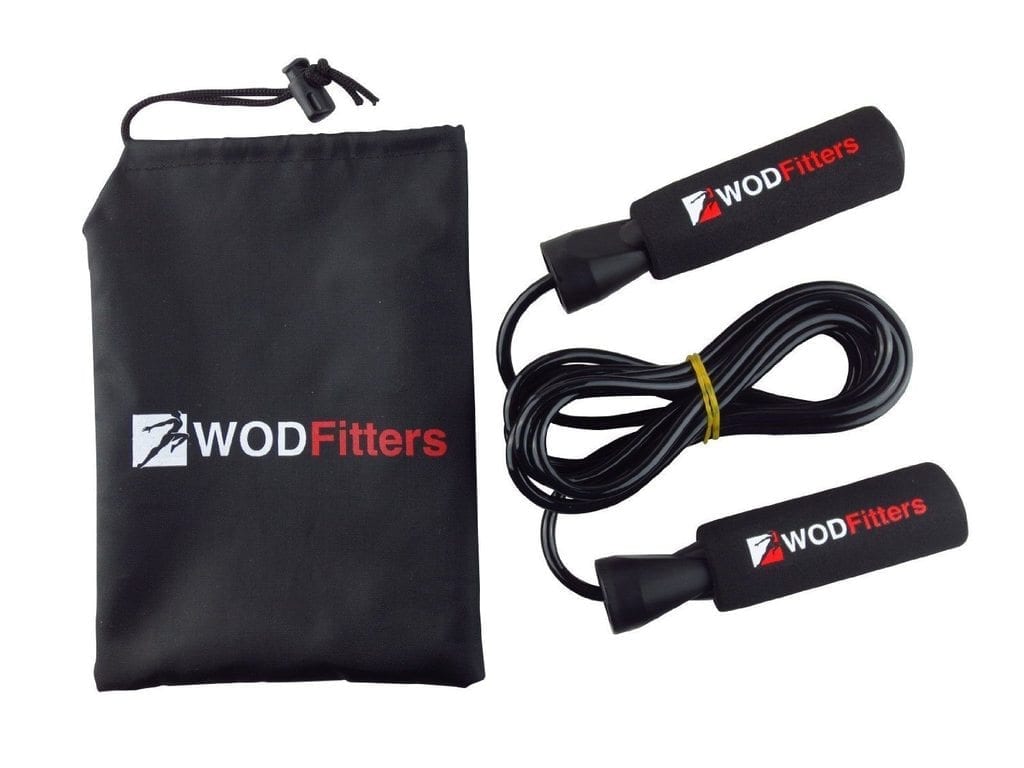 When I'm not in the mood for traditional cardio (walking, running, biking, etc.) I love breaking out my jump ropes! According to Calories Burned HQ, you could burn 200-300 calories in a 15-minute session. But also, be prepared to sweat because it will definitely get your heart rate up!
Shop these cable jump ropes here >>
---
Kettlebell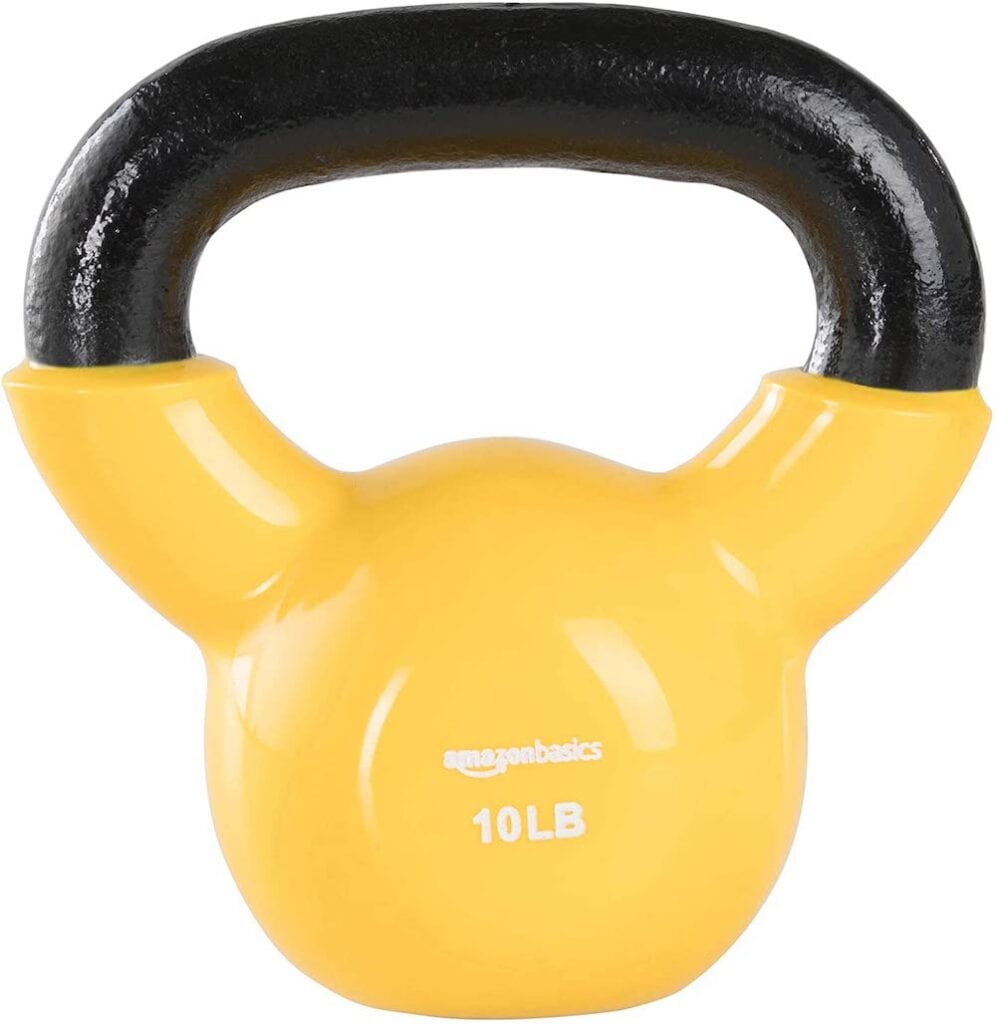 I love kettlebells because they are so versatile in terms of the workouts you can do with them! If you're a beginner when it comes to weights — I would recommend starting with a 8-10lb kettlebell. If you're intermediate, a 12-15lb is ideal. And if you're more advanced and in-shape, 20lb+ will be perfect.
---
Resistance Training Bands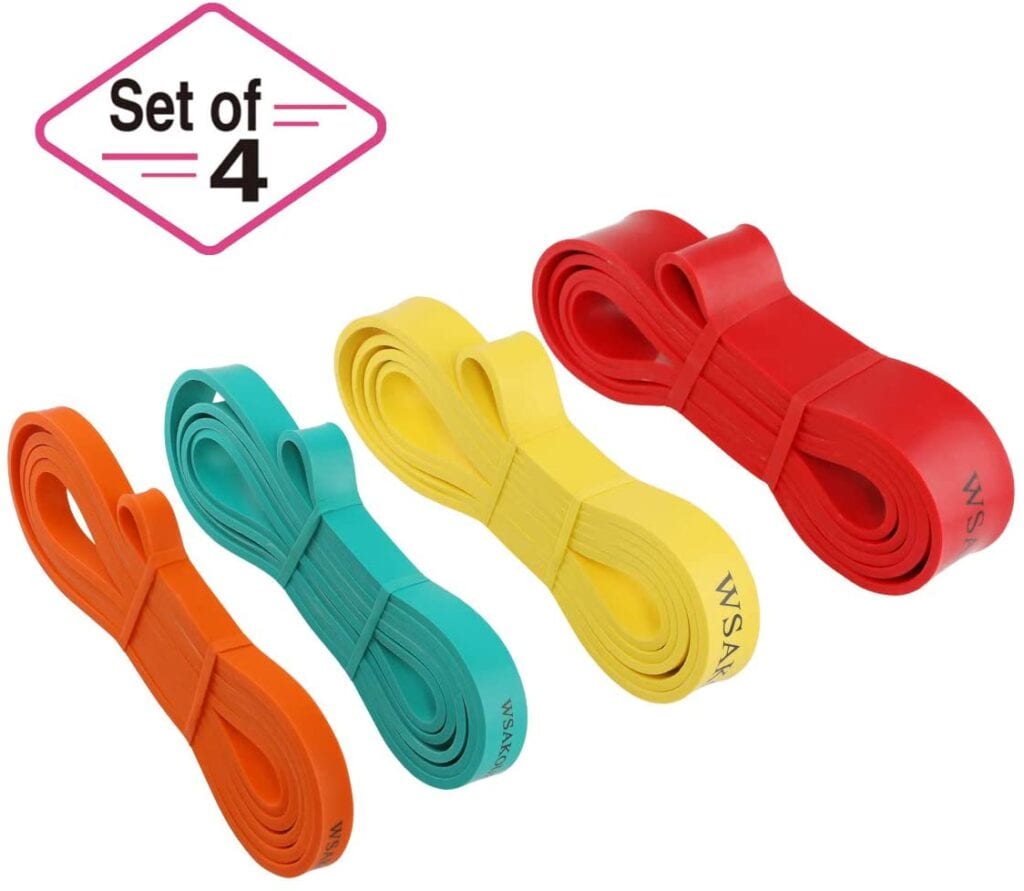 Think of these as giant rubber bands, because really, that's what they are! These resistance bands are super thick and can provide 15lb-125lb of resistance to your workout!
Shop these resistance bands here >>
---
Ab Wheel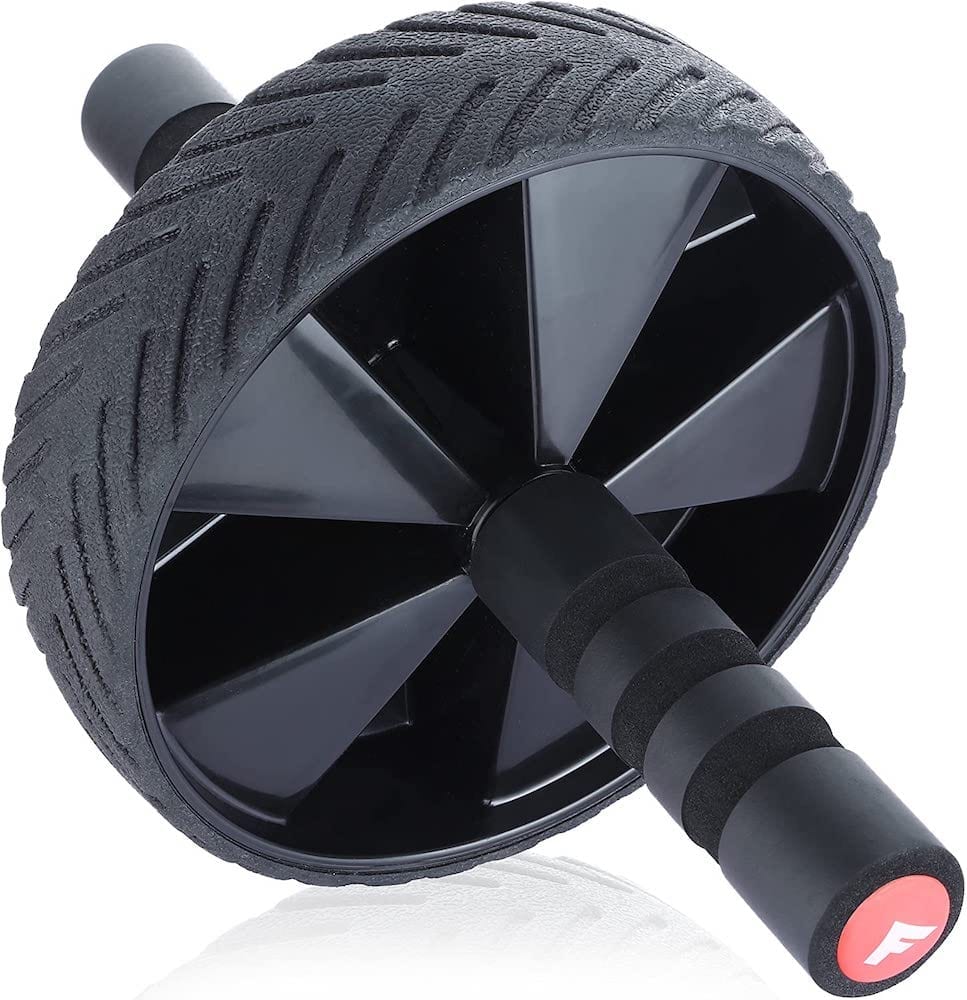 I have very little core strength and ab wheels are my literal nightmare, but MAN do they work! There isn't a whole lot of variety with an ab wheel, but if you're looking for 6-pack abs, you're gonna need one of these.
---
Bodyweight Exercise Cards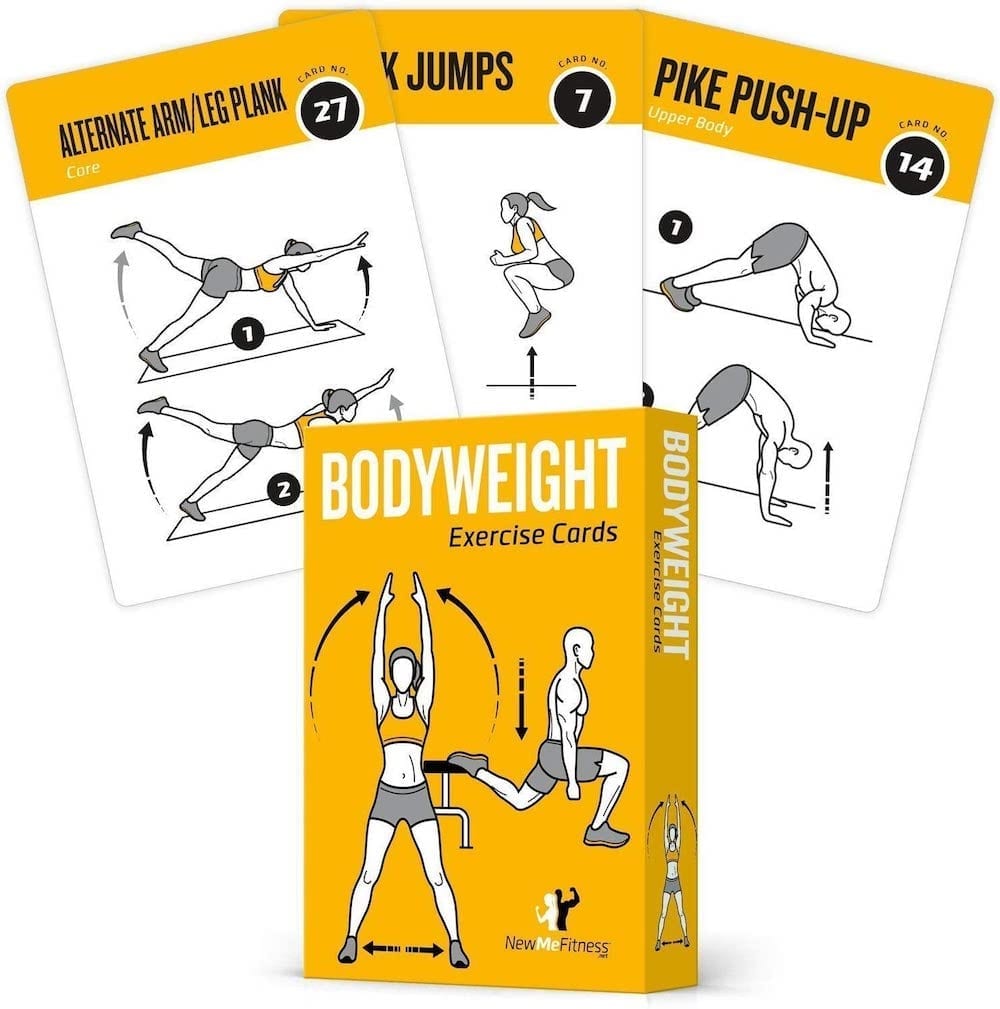 These bodyweight exercise cards are such a fun way to bring excitement and variety into your workout! Draw cards at random and make a whole routine out of it.
Shop these exercise cards here >>
---
Intake Tracking Water Bottle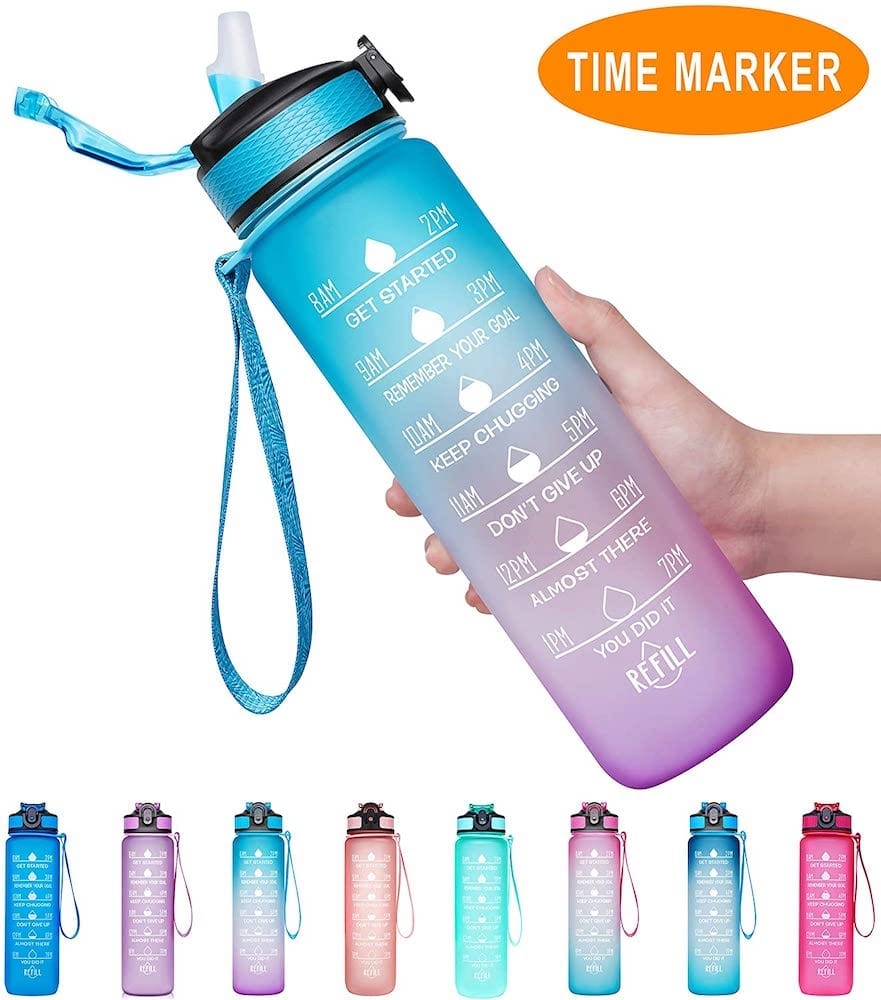 Besides this water bottle being insanely cute, it's got an intake tracker on the side to remind yourself how much you should be drinking hourly and when it's time for a refill!
Shop this water bottle here >>
---
Pilates Bar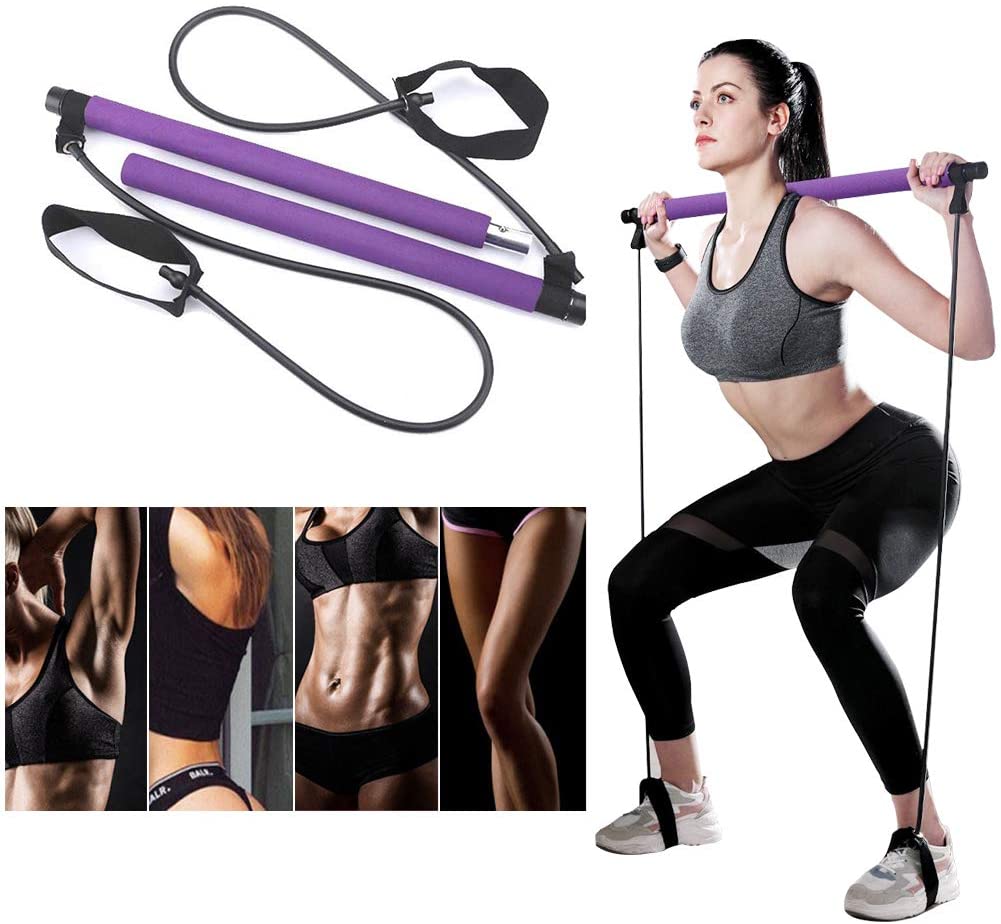 So yeah, I need one of these asap. This pilates bar is basically a rowing machine, resistance bands, and barbell ALL IN ONE. Plus, it's affordability and compact size make it the ultimate at-home exercise accessory!
---
Workout Dice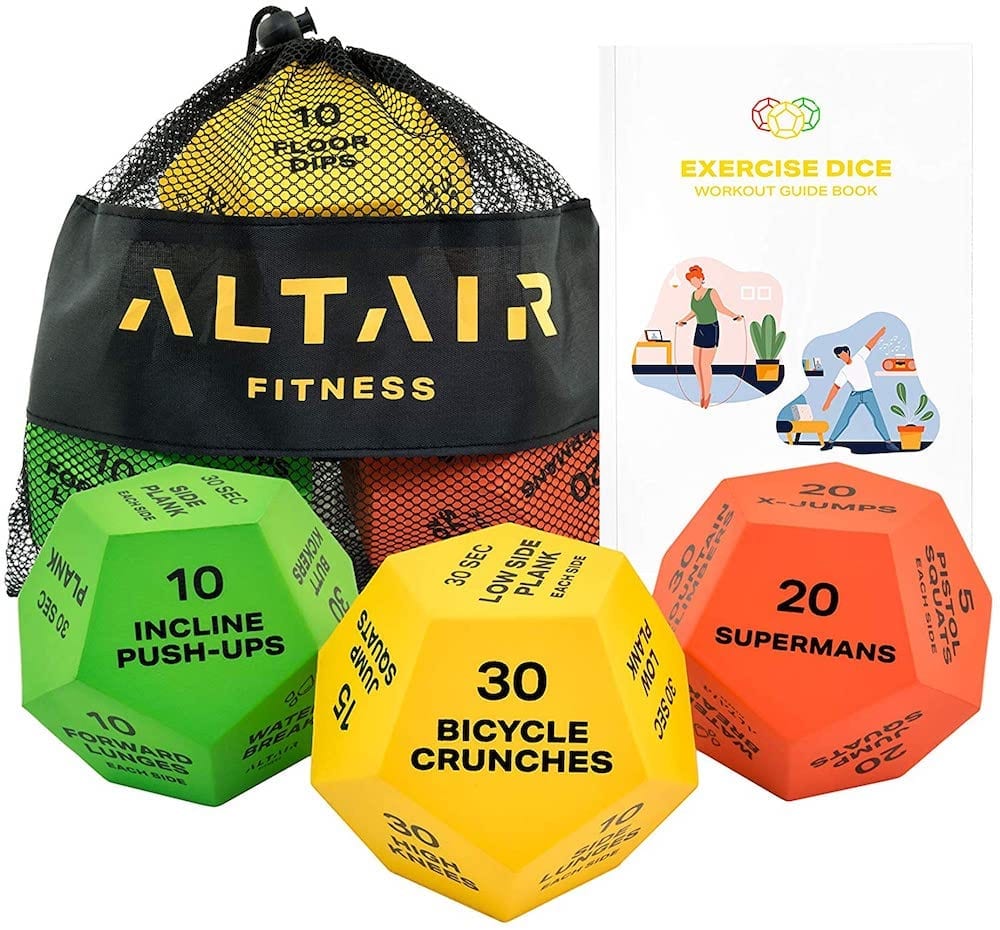 Bring some fun to your workout with these exercise dice that include a variety of bodyweight and cardio moves! Perfect for anyone who loves HIIT workouts or if you're just getting bored of the same routine.
Shop these workout dice here >>
---
Workout Log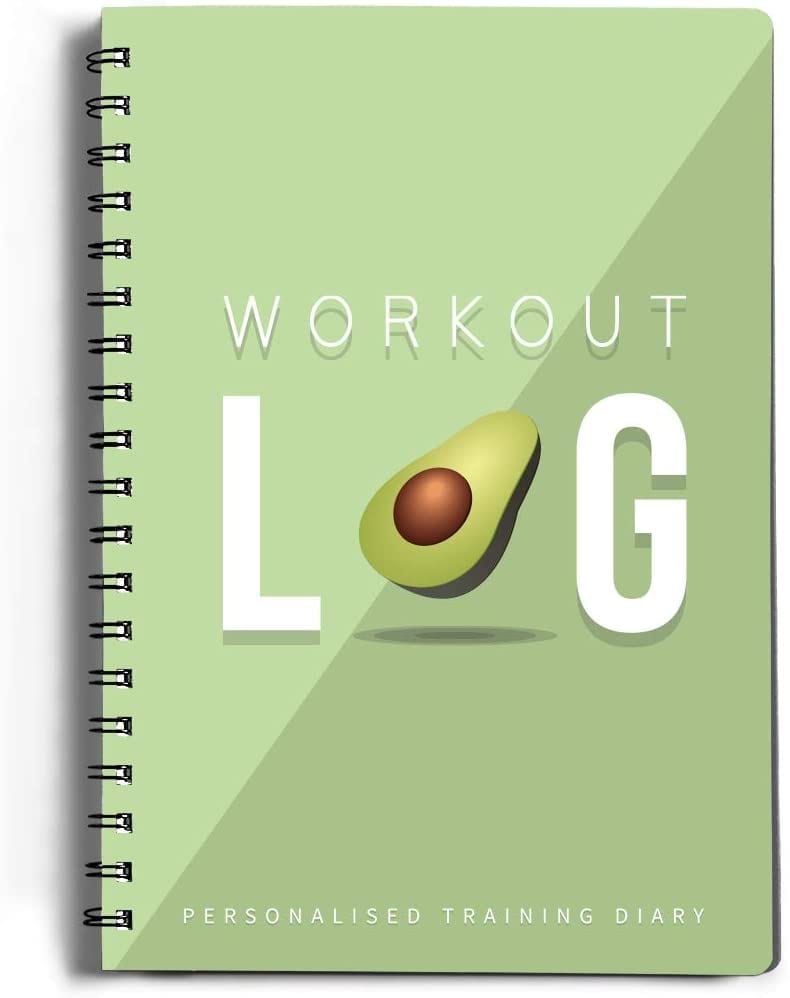 Track all of your progress with one of these super cute workout logs! You can track up to 100 workouts and also track goals and progress!
---
Latex Resistance Bands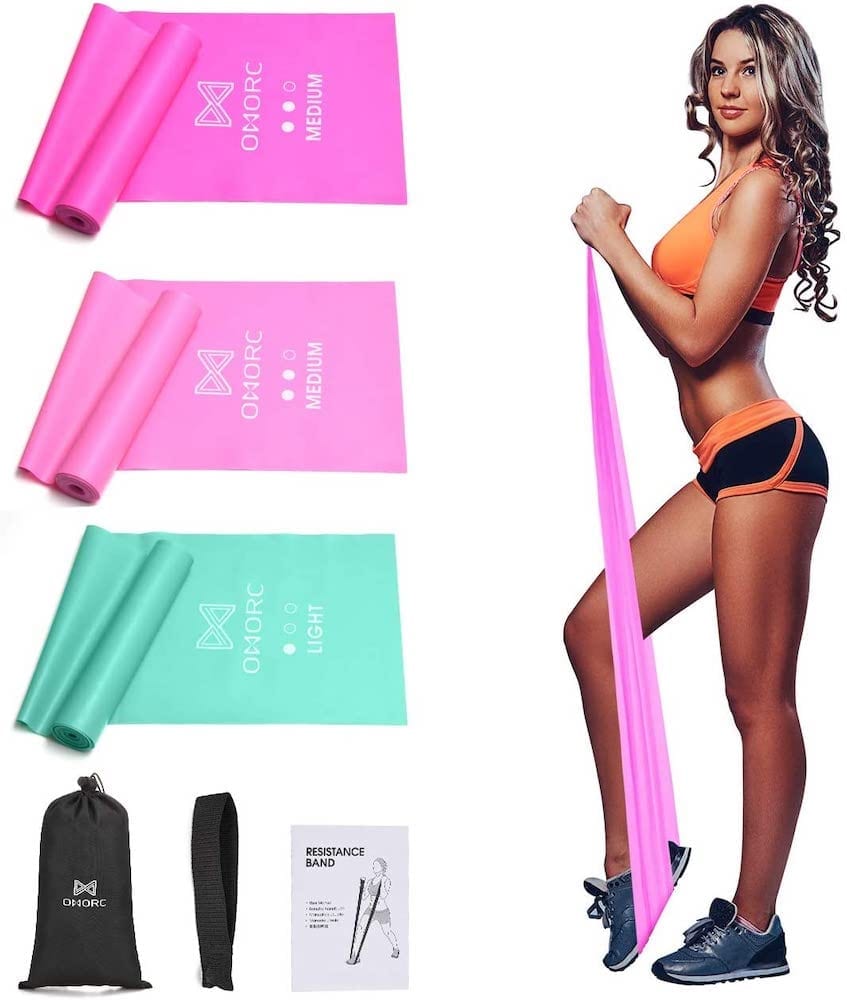 I have been REALLY into these latex resistance bands lately and find that they provide just as much of a workout as dumbbells do! Also, they are way more space-conscious and offer a ton of variety. These bands can be used to work your arms, core, butt, and legs!
Shop these latex resistance bands here >>
---
Your Must-Have Exercise Accessories
If you work out at home, what are some of your favorite (and affordable!) exercise accessories!? Leave a comment below and let me know!
---
Pin It!