20+ Amazon Must-Haves for Beating The Winter Blues
Depending on where you live, you might battle some seasonal anxieties and be looking for remedies that help with beating the winter blues.
For instance, I live in Minnesota. And while I mostly love our winters, they tend to be very long and pretty gloomy. Not to mention, many of us are working from home now in pretty secluded environments so the winter will likely be more challenging than ever.
If you find yourself feeling down about the shorter days, colder weather, and lack of social interaction, I urge you to check out my blog on The Ultimate Guide to Self Care. It's filled with 80+ self-care practices and also talks about what self-care is and why it's so important.
At the end of the blog, you'll find 5 tips to help with beating the winter blues. But in the meantime…
---
20+ Products To Boost Your Mood This Winter
I've compiled a list of 20+ product or gift ideas for beating the winter blues. These items are perfect if you're looking for something to boost your mood, keep you busy, relieve stress, or just need a pick-me-up during the winter season.
Disclaimer: These products are not meant to cure seasonal affective disorder, anxiety, or depression. Also, this blog contains affiliate links, meaning I earn a small commission if you purchase through them.
An Aromatherapy Heating Pad for Neck & Shoulders. The perfect way to relieve stress and tension during the winter months! This ergonomic heating pad is filled with lavender, chamomile, peppermint, and lemongrass to help you relax, even while working. Check out this heating pad here >>
Cozy Knit Wool Socks. Being warm and cozy is a sure way to put yourself in a good mood. Get this cute 5-pack of socks that come in a variety of patterns and guarantee major coziness. Shop these socks here >>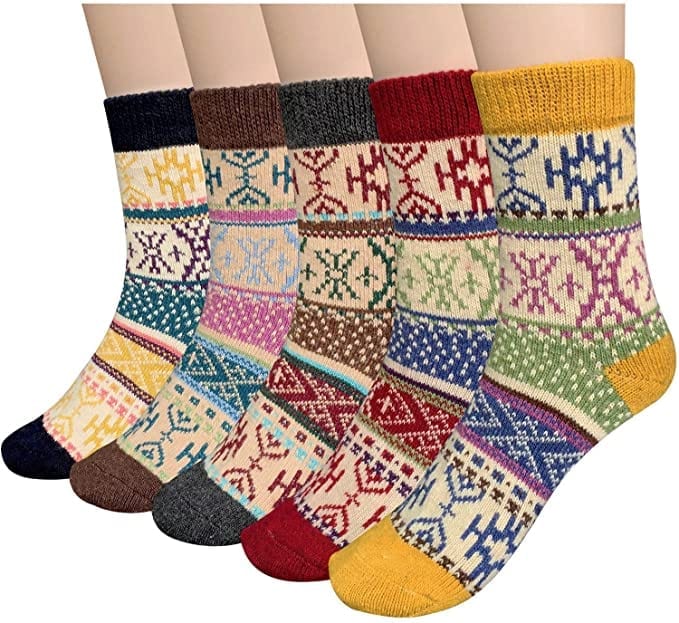 A Weighted Blanket. Whenever I'm feeling a bit anxious or like I need a warm hug, I wrap up in my weighted blanket and it instantly provides me peace. For adult women, I suggest a 15-17lb blanket and for adult men, a 20-25lb. Check out this top-rated weighted blanket here >>
Adult Coloring Books. Partaking in creative activities has proven to be a great outlet for when you're feeling down. Get yourself an adult coloring book, break out the colored pencils or markers, grab a glass a wine, and unwind as you let your creative juices flow. Check out these adult coloring books here >>
A Himalayan Salt Rock Lamp. This small tabletop salt rock lamp is the perfect desk accessory or nightstand decor. Salt Lamps help to create a more peaceful environment to brighten your mood. Learn more about this salt rock lamp here >>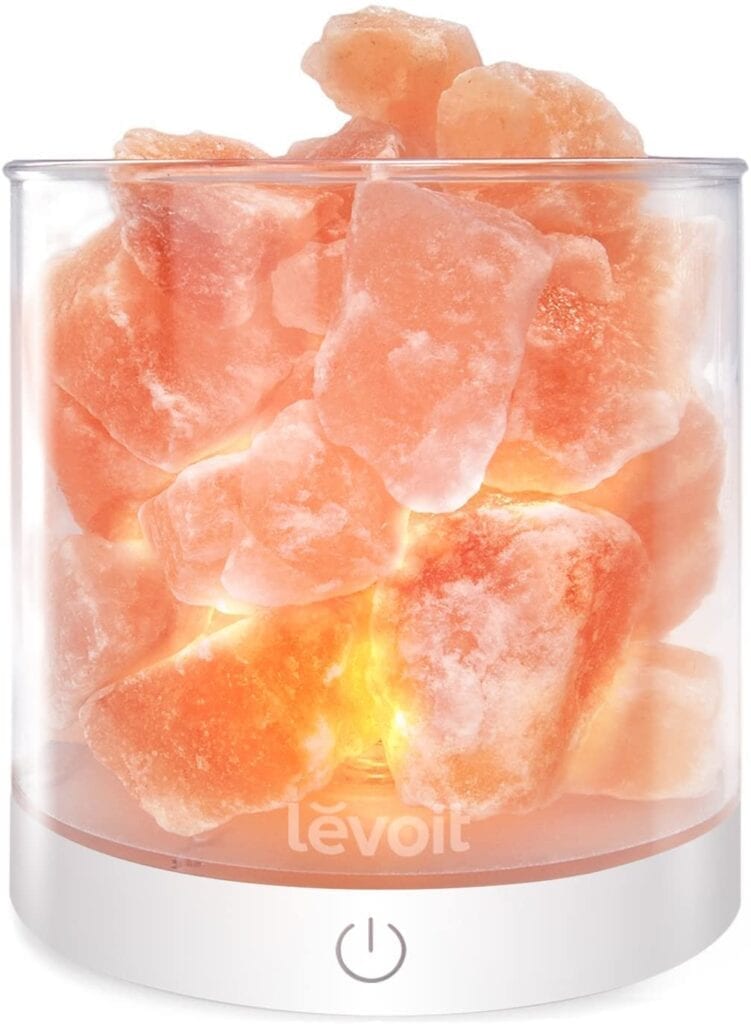 The 52-Week Gratitude Journal. Reminding ourselves of all that we have to be thankful for is a great way to lift our spirits when we're feeling blue. You can make your own or get one with daily prompts. Check out this top-selling gratitude journal here >>
Comfy Loungewear. Being comfy and cozy through the winter months is key to one's sanity – especially if you're working from home. Check out my blog on the best, comfy work-from-home loungewear that's also super affordable. Check the blog here >>
A Light Therapy Lamp. Seasonal blues are usually brought on due to the lack of sunshine we receive in the winter. Light therapy lamps provide you with a daily boost of sunshine to lift your spirits and this one is the perfect size to keep on your nightstand or desk for a morning therapy session. Check out the best-selling light therapy lamp on Amazon >>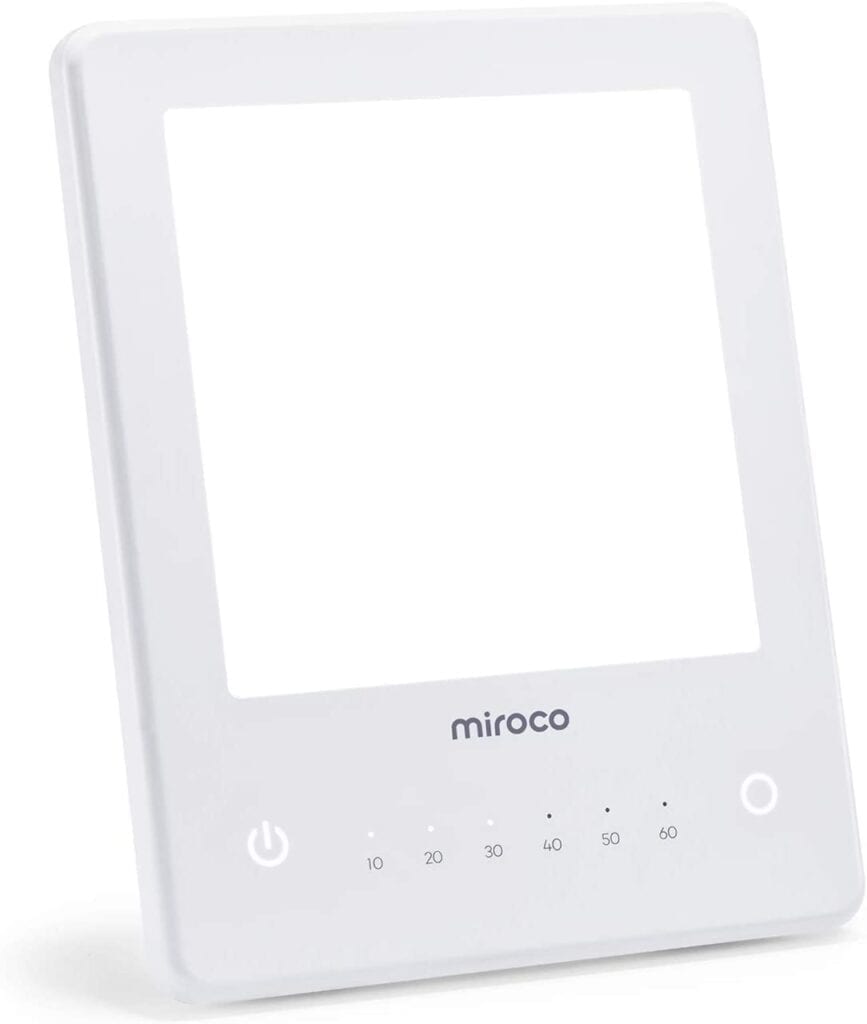 Sleep Support Tea. Whenever I am dealing with added anxiety, getting my mind to shut off is one of my biggest challenges. Having a sleep support tea will help you to fall asleep faster and stay asleep longer. Check out this highly-rated sleep tea here >>
A Yoga Gift Set. One of the best ways to boost your mood is by moving your body! Yoga is a great form of meditative exercise, making it great for the mind, body, and soul. Check out this yoga set here >>
Self-Care and Affirmation Cards. Rid your mind of negativity with a beautiful deck of affirmation cards that will guide you into a positive mindset. Check out these gorgeous affirmation cards here >>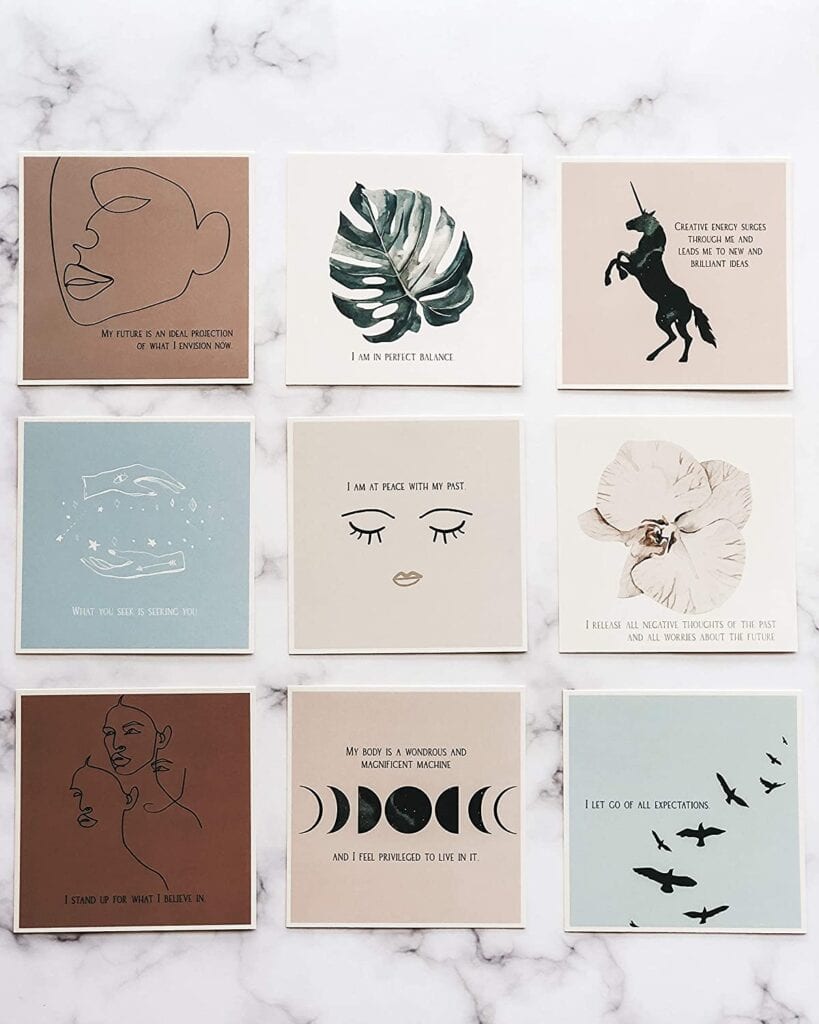 Wood-Wick Burning Candles. If you have never experienced the magic of a wood-wick candle, you are missing out. They create the most serene atmosphere and it sounds like you're sitting next to a crackling bonfire. Check out this gorgeous wood-wick candle here >>
A Watercolor Painting Set. Anxiety + a need for perfection = me. Watercolor painting has done wonders for my anxiety and because the medium is pretty uncontrollable, it has taught me the beauty of imperfection. If you have someone in your life that struggles with control issues, this might just be the perfect gift for them. Check out this watercolor painting set here >>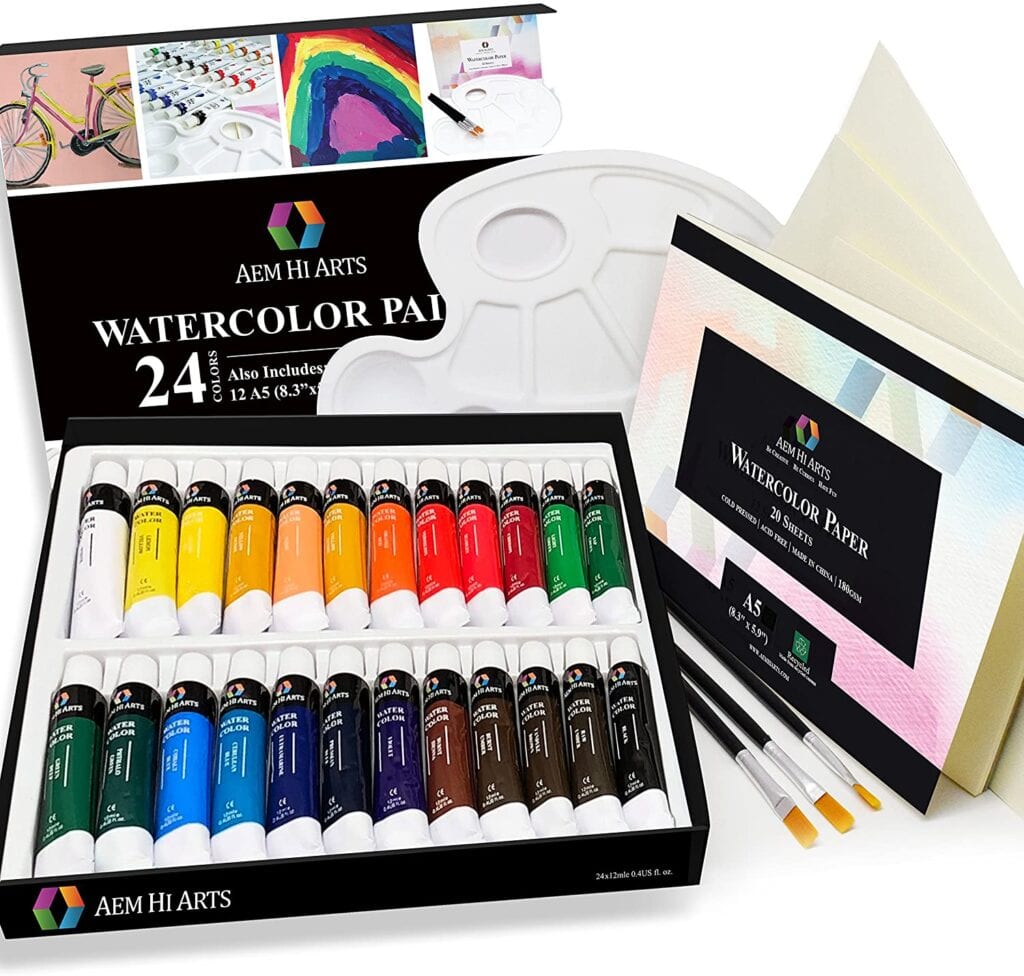 Motivational Self-Help Books. Sometimes all we need to get out of a mental or emotional rut is an inspirational book to get us into the right mindset. Check out my blog on the 50+ motivational books for women >>
An Essential Oil Diffuser. I am obsessed with oil diffusers and keep one in almost every main room of our home. I personally love to diffuse essential oils to help with my anxiety, sleep, and morning energy! Check out some of the top-selling oil diffusers here >>
The Buddah Board Drawing Board. The purpose of this board is to help you learn to 'live in the moment' and acts as an artistic stress reliever that allows you to practice mindfulness and the art of imperfection. Check out the Buddah Board shop here >>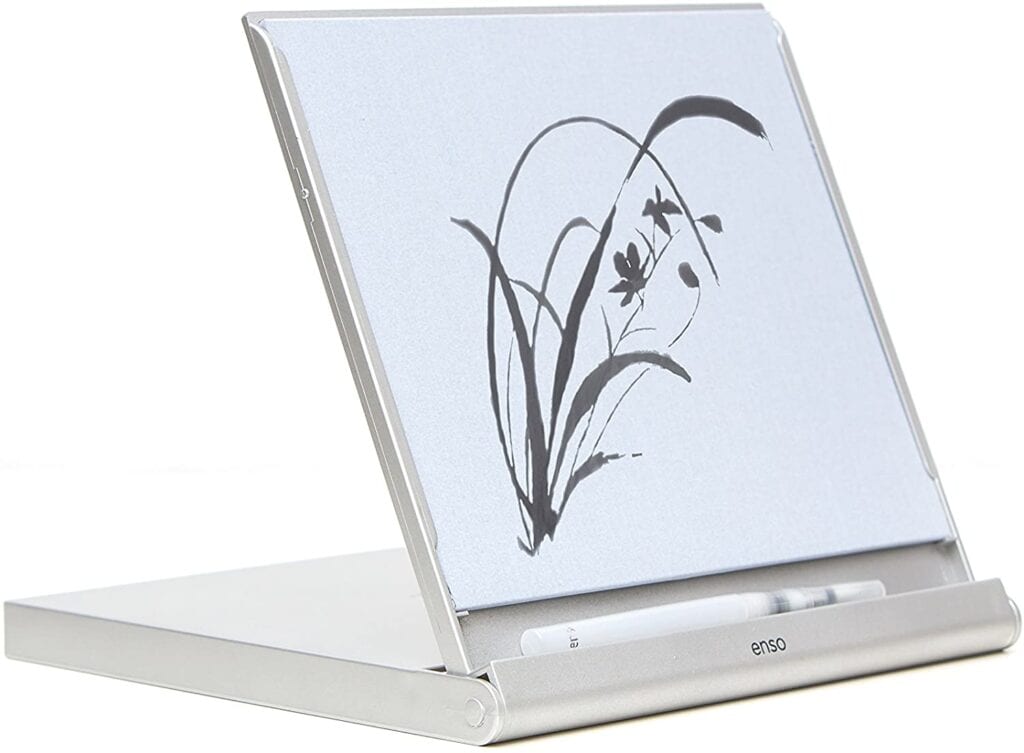 A Book About Anxiety. 'Dare: The New Way to End Anxiety and Stop Panic Attacks Fast' is one of the most rated anxiety books on Amazon and the reviews are phenomenal. Check out the Dare book here >>
A Monthly Subscription Box. Depending on your interests, Amazon offers tons of different monthly subscription boxes! It will give you something to look forward to each month. Check out Amazon's subscription boxes here >>
An Acupressure Mat. Get ready to feel relaxed! Laying on this spikey mat will help improve blood circulation and release muscle tension. Check out the reviews. They are AMAZING! Shop the best-selling acupressure mat here >>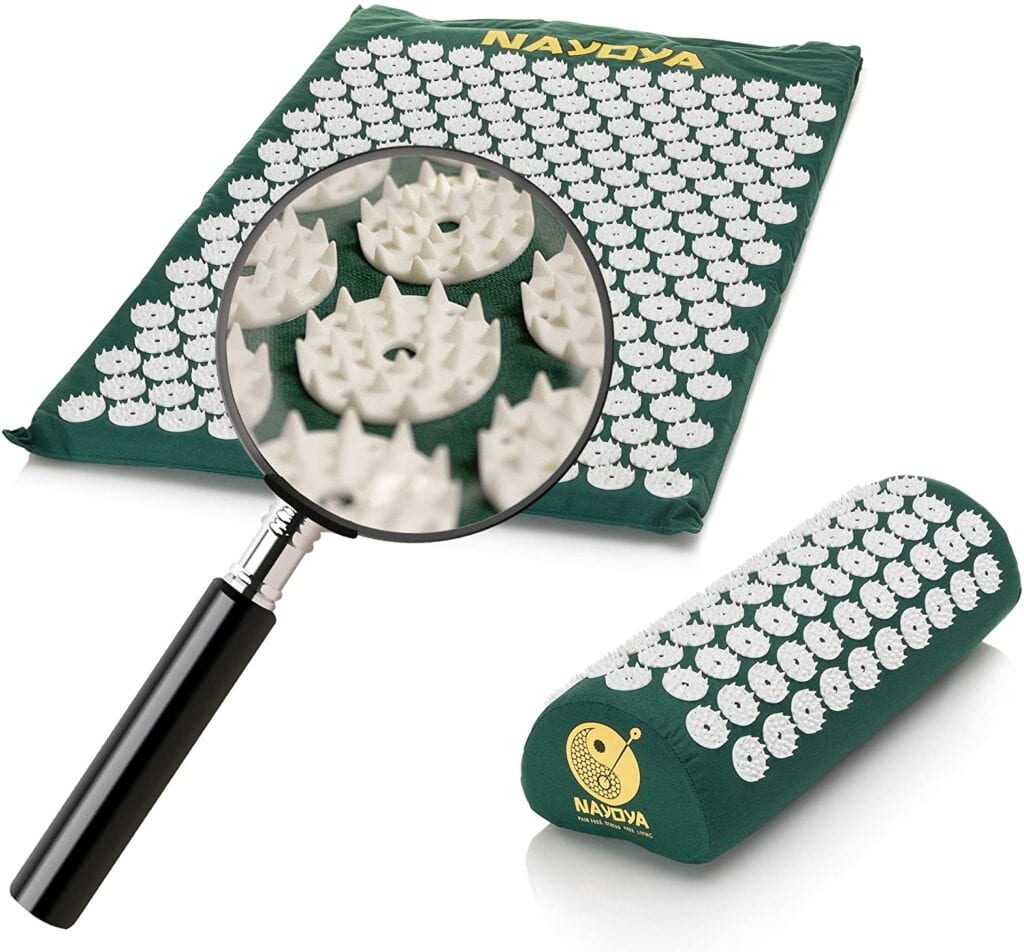 Fairy String Lights. If you live in a state with minimal sun during the winter months, string lights are a great way to brighten up your home. Not only do they create great, ambient light, but they feel super comforting and relaxing. Check out these must-have string lights here >>
A Jigsaw Puzzle. Puzzles are a great way to distract yourself and stay busy during the winter. Check out Amazon's collection of puzzles here >>
---
5 Tips for Beating The Winter Blues
Take a break from social media and/or the news. Social media is a HUGE part of most of our lives, but can also be really damaging to us emotionally. Many time, without us even realizing it.

Take some time away from the outlets that cause you the most stress. Whether it's a day or 3 months, I guarantee you'll feel a lot better without them.


Create a morning routine and stick to it. It's so easy to get into a slump (physically, emotionally, creatively, etc,) during the winter months. One of the best things for me has been to create a routine.

I wake up at the same time each day, shower, put on comfy clothes, throw on some mascara, and it helps me to feel immediately feel more confident, productive, and ready to start the day!


Be active. We all know that physical exercise is a way to kick our endorphins into gear and boost our mood. Try to get in a small form of exercise in every day. Even if it's just a walk around the block or a 10-minute exercise video, I guarantee you'll feel better!


Try light therapy. If you don't get a lot of sun where you live, light therapy is a great alternative. Light therapy lamps provide you with a daily boost of sunshine to improve your mood and boost productivity. Check out the best-selling light therapy lamp on Amazon >>


Stay connected with family and friends. I have a tendency to go into hermit mode, especially during the winter months and especially now with COVID. Set aside time each week to connect with family or friends. Whether you get together for a lunch or chat over a zoom call, having that social interaction will put you in a positive mindset.