The Ultimate Guide to Self Care + 80 Practices You Need to Try
It's something that we often overlook in our busy schedules. With trying to juggle work, kids, home life, errands, and more, the thought of putting ourselves first, for even just a few minutes, can seem impractical or almost childish. To most, it feels more like a chore than a necessity.
But that's exactly the problem.
Putting ourselves first IS a necessity. And although our lives might seem crazy hectic enough, taking the time to care for yourself is going to aid in the effectiveness of you helping others.
Have you ever heard that saying, you can't love someone else until you learn to love yourself?
If you aren't making time for your own mental and physical health, how are you supposed to give your all to others? To your work? To YOU?
*This blog contains commissionable links, but all opinions are my own and I greatly appreciate your support.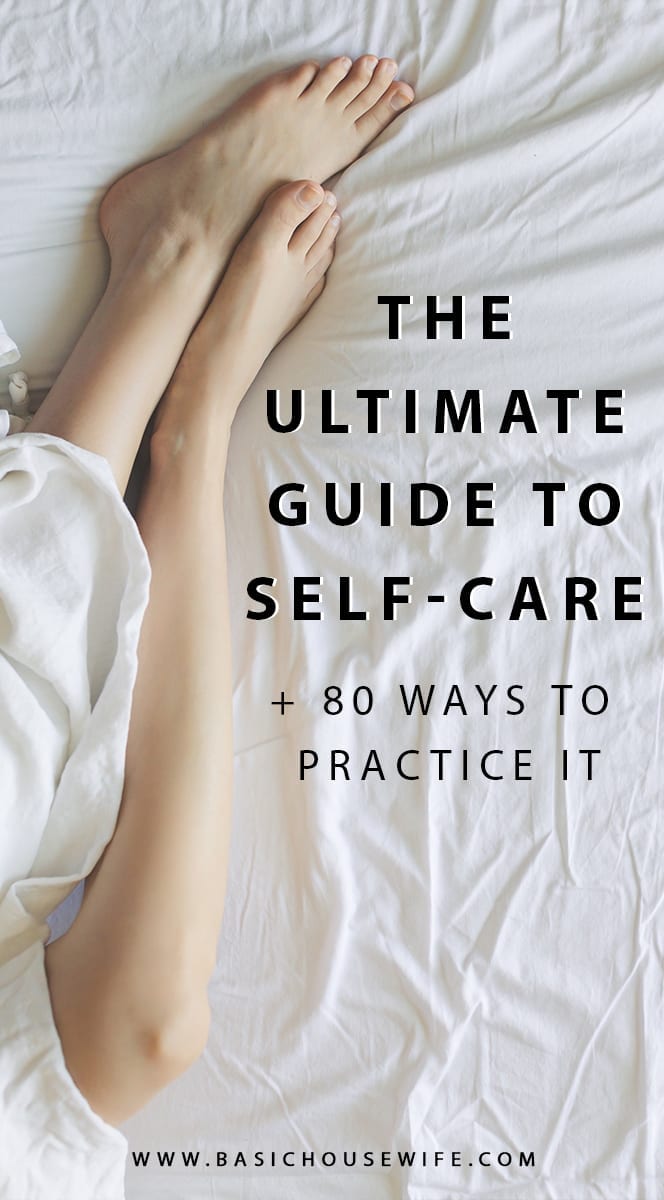 Guide to Self Care: Everything You Need to Know
As I've gotten older, my situational anxiety has become increasingly worse — I'll save that story for another time – and I've found myself needed to take time for ME more than ever.
So lately I've been hearing more and more about "self-care." (That particular phrase has gotten pretty trendy lately!)
It got me thinking: What is self-care all about? Why is it so important? Are there certain ways to practice it?
So I did my research, dug deep into 80,000 articles, and compiled everything I found into the Ultimate Guide to Self-Care.
In this guide to self-care, you'll learn what self-care is, who should practice it, and how to do so, along with gift ideas for yourself or a loved one to encourage self-care.
Ready to learn? Let's go.
---
What Exactly Is Self-Care?
Generally speaking, self-care is a broad term that refers to the act of doing any type of good to or for yourself.
Self-care is the act of showing yourself the same kindness that you would others and being able to recognize when those personal acts of kindness are needed.
Self-care can be implemented in a number of ways, but most commonly, acts are taken to replenish the mind, body, or soul. More on that below.
---
Who Needs Self-Care?
Not sure if self-care is really something worth your while? If you fall into any one of the categories below, I would definitely re-consider your doubts.
YOU NEED SELF CARE IF YOU ARE:
Working on a big project/assignment
Moving or re-modeling
In a new living situation
Just had a big life change
Dealing with greif
On the verge of burnout
Resorting to unhealthy habits
Stressed
Tired
A mom
A manager
An employee
A student
A HUMAN BEING
Do you get my point? We ALL need to make time to care for ourselves. Whether you make it a daily habit or even weekly, being able to do little things for ourselves is going to improve everything from our social interactions to our productivity.
---
Why Is Self-Care Important?
Self-care allows us to replenish our mind, body, and soul when we need it most. Not only that, but it allows us to live a better everyday life!
THE BENEFITS OF SELF-CARE:
Increases Productivity
Improves Long-Term Health
Enhances Self-Esteem
Encourages Self-Awareness
Improves Social Interactions
According to the Pew Research Center, millennials spend twice as much as baby boomers on self-care essentials such as gym memberships, dieting programs, life coaching, yoga, etc.
While it may not have been as important for our parents or grandparents, our generation is 100% recognizing the importance of taking care of ourselves. I wouldn't call us a selfish generation by any means, but we certainly are self-aware and that's a great thing.
---
80+ Ways to Practice Self Care
There are so many ways to practice self-care. Depending on what type of care your body is craving (mind, body, or soul), check out this list of over 80 ways to practice loving yourself.
Scroll to the bottom of the blog for a pinnable version of this guide to self-care!
WAYS TO PRACTICE SELF-CARE FOR THE MIND:
Take 15 minutes to meditate. With your eyes closed, sit in silence and try to completely clear your mind. Focus on your breathing and creating positive energy.
De-clutter a space. Whether it's your desk, closet, nightstand, or fridge, find a space that could use some tidying up. De-clutter = De-stress. Check out this book to help you re-organize with just 15 minutes per day!
Start a compliments jar. Grab an empty jar. Every time someone gives you a compliment, write it down and add it to the jar. You'll be amazed how fast it fills up and can draw out random pieces when you're feeling down about yourself.
Purge your social media accounts. There's something to be said about ridding yourself of negativity. Go through who you follow on your social accounts and remove anyone you haven't spoken to in over three years.
Listen to your favorite song(s). Make a playlist, sit back, and enjoy music that makes you feel good.
Have a bite of something sweet. Chocolate, ice cream, and cheesecake, oh my!
Do something creative. Find a DIY project, paint a picture, draw, color – do something that gets your creative juices flowing. Start by checking out these adult craft kits!
Meet with a counselor or life coach. Schedule time to talk with someone once a week about what you have going on in your life. You'd be amazed at the positive you'll feel afterward.
Have a glass of wine. Savor the taste, enjoy the smell, and just take it slow.
Go cloud-watching. Find a quiet space outside, lay back, relax, and watch the sky flow above you.
Fix a small annoyance at home. Whether it be a dead lightbulb, a paint chip on the wall, or a wobbly chair, take the time to make the fix! Plus, you'll feel super proud of your handy skills.
Bake something delicious. Fill your belly with something warm, gooey, and straight from the oven. A microwave cake totally counts as well. Check out this super easy dessert cookbook!
Purge your closet and donate your clothes. Make a pile of old clothes, shoes, and accessories and donate it to your local goodwill or shelter.
Watch your favorite movie. Don't forget the popcorn!
Play a puzzle game. Sudoku, crosswords, solitaire – play something that challenges your mind.
Organize your closet. Because what is more liberating than a freshly organized closet?
Read a new book. Either pick something from your favorite genre or grab a self-help book to inspire your mood.
Make a homemade meal. Whip up a comfort meal that reminds you of home.
Listen to your favorite podcast. Whether you need something comical, uplifting, motivational, or more, there is literally a podcast for every mood. Take some time to explore a few new ones.
Drink some tea or coffee. Slowly take in the scent and flavors to soothe the mind and soul.
Buy yourself flowers. And then put them somewhere you can enjoy!
Try a new recipe. Scour your Pinterest boards for a new recipe you've been wanting to try!
Rearrange a room in your home. Completely re-arrange a space to make it feel brand new.
Organize your computer files. Clean up your desktop, purge your folders, and liberate yourself of anything that you no longer need.
Go for a long, relaxing drive. Grab some road snacks, turn up the radio, and just go for a destination-less cruise.
Endlessly scroll through Pinterest. It eases the mind and is oddly therapeutic.
Go somewhere new you've been wanting to go. Whether it be a coffee shop, a park, an art gallery, or a store – make time to visit a new place you've been curious about.
Go see a movie…alone. It might sound lonely, but it's actually surprisingly peaceful!
---
WAYS TO PRACTICE SELF-CARE FOR THE BODY:
Practice deep breathing. Sit, relax, and for five minutes, solely focus as you deeply breathe in and out.
Run or walk for 30 minutes. Loosen up your body and get your body moving. Plus, it's a great excuse to enjoy the outdoors.
Dance like a kid again. Blast some music and just let loose.
Stretch it out for 20 minutes. Give your muscles a nice long stretch. Hold each move for at least 30 seconds.
Make a healthy food choice. Pick the apples and peanut butter versus the chips and dip. It's a small change that will mentally and physically make you feel better.
Indulge in a self-massage. Grab some oils or lotion and give yourself a little rubdown on your neck, hands, feet, etc. Check out this highly-rated self-massager if you want something more serious.
Make one small change to your diet for the week. Used to eating cereal for breakfast? Make a batch of hard-boiled eggs for a healthier change!
Put on your favorite outfit. Put on something that makes you feel good and feel free to admire yourself in the mirror for a few minutes.
Be still. There's something to be said about just slowing down. Take 5 minutes to just rest, relax, and be still.
Get 15 minutes of sun. Sun is proven to increase your endorphins, which makes you happier! Plus, who doesn't want a little extra color?
Light your favorite candle. Smelling your favorite scent will immediately uplift your spirits. May I suggest this stress-relief candle?
Laugh. Watch your favorite comedian, find some funny cat videos, or chat with a friend who's known to make your laugh.
Nap when needed. Life gets busy and we often make excuses as to why we can't allow our body to rest. When your body is asking to sleep, do it. Even if just for 15 minutes. Don't forget to cozy up to a comfy blanket.
Exercise. Go biking, to a yoga class, or even just get up and do some jumping jacks.
Join a class or learn a new skill. Have you ever wanted to try weaving? Ballet? Kickboxing? Knitting? Etc. Find a local class and get familiar with a new skill…and new people!
Cuddle with a soft blanket. It's therapeutic and just makes you feel good.
Practice yoga. It's such a calm and relaxing way to revive your body and loosen up your muscles. Grab a friend or go solo and enjoy an hour of deep stretching.
Take a warm bath. Grab a bath bomb, some candles, and a good book to make a romantic evening (by yourself) out of it!
---
WAYS TO PRACTICE SELF-CARE FOR THE SOUL:
Help someone. What's better than knowing you made a difference in someone's life or even day?
Write out your thoughts. Take 10 minutes to journal your thoughts and get them out in the open. Shop this selection of journals.
Go on a date with yourself. Treat yo'self! Take yourself out for ice cream, to the movies, or on a trip to one of your favorite places. You deserve to treat yourself well.
Listen to your emotions. If you need to be mad, be mad. If you need to cry, cry. Don't feel like you need to repress your emotions. Just let them out!
Spend time with a loved one. Schedule time with someone who always makes you happy.
Mail someone a card. Let someone know that you are thinking of them by sending a good ol' fashion card via snail mail.
Find inspirational quotes. Scour the internet for some good quotes you can relate to and then print them out to hang around your home or office.
Play with an animal. Spend time with a friend's pet, volunteer at a pet shelter, or go linger near a local dog park. Animals are proven spirit-lifters!
Splurge on something you want. Have you had your eye on something special? Now is the time to indulge and just go for it…as long as it's within your means!
Practice a favorite hobby. We often fail to make time for the things we love to do. Schedule time every week to partake in whatever hobby(ies) you love!
Hug someone. What's better than a giant, warm hug?
Have a stay-cation. Take even just one day off from work to indulge in a long weekend AT HOME. Try to keep technology to a minimum and just enjoy doing the things you love!
Treat yourself to a home spa. Throw on a mask, give yourself a mani/pedi, toss on your favorite slippers, and just relax.
Make a lunch date with a close friend. Don't forget the dessert!
Plan a mini-getaway. Whether it's 30 minutes away or 3 hours away, plan a quick weekend trip to somewhere you've been wanting to go.
Spend time alone in nature. They say that being alone in nature is the best path for self-discovery. It's also just a great way to refresh after a stressful day/week.
Write yourself a love note. It might feel weird and awkward, but I guarantee by the end, you'll feel more confident than when you began.
Create a gratitude list. Make a list of all the things you are grateful for and WHY. Hang it somewhere you'll see every day and reference it often. If you'd rather, get a gratitude journal to feel out daily.
Create a collage of your dream home. Make a physical or digital collage of your dream home, apartment, room, etc. It will inspire your creative juices!
Create a pin-map of all the places you want to visit. All you need is a map, some pins/thumbtacks, and string if you want to get fancy. Make a pin-map of everywhere you want to go! Don't have a map? Here's a map of the United States you can purchase online.
Create a bucket list. Whether your ideas are big or small, jot them down! And then start working on crossing things off, asap!
Cry if you need to. Trust me, you'll feel better.
Visit a library or bookstore. They are quiet, peaceful, and full of amazing finds. Grab a coffee and spend a couple of hours just browsing, reading, and admiring the collections.
Look at old photos or videos. Looking back at old photos or videos can bring on a variety of emotions, hopefully mostly good ones!
Read poetry. And then maybe try writing a few poems yourself. Check out one of the highest-rated poetry books on Amazon.
Make a list of short-term and long-term goals. With each goal, add three things you plan to do to achieve each goal and then pick one to start working toward.
Admire yourself in the mirror. Stare into your eyes, admire your favorite body part, and just remember to smile at yourself.
Join a Facebook group. There are SO many inspiring communities on Facebook regardless of your interests. Start by searching terms such as "fitness" or "healthy living" in the "Groups" section and you'll find hundreds of options to choose from!
Make a list of 5-10 positive affirmations about yourself. What are the things you love most about yourself? 5-10 might seem difficult, but I promise you can do it!
Message an old friend. Reach out to someone you haven't spoken to in a while. Maybe even plan a coffee date to catch up?
Visit a museum. They are quiet, relaxing, and FILLED with inspiration. What's more soul-fulfilling than that?
Pray. Express your fears and concerns, your hopes and dreams – he's listening.
Make a list of your favorite memories from the past year. Try to think back month by month so you don't forget anything!
Watch a sunset or sunrise. With all the bad happening in the world, it's amazing to see that nature can create something so breathtaking. Enjoy it.
---
15 Gifts to Practice Self-Care
Whether you're treating yourself to finding a self-care gift for a friend, consider these 15 self-care gift ideas that will help you on your journey.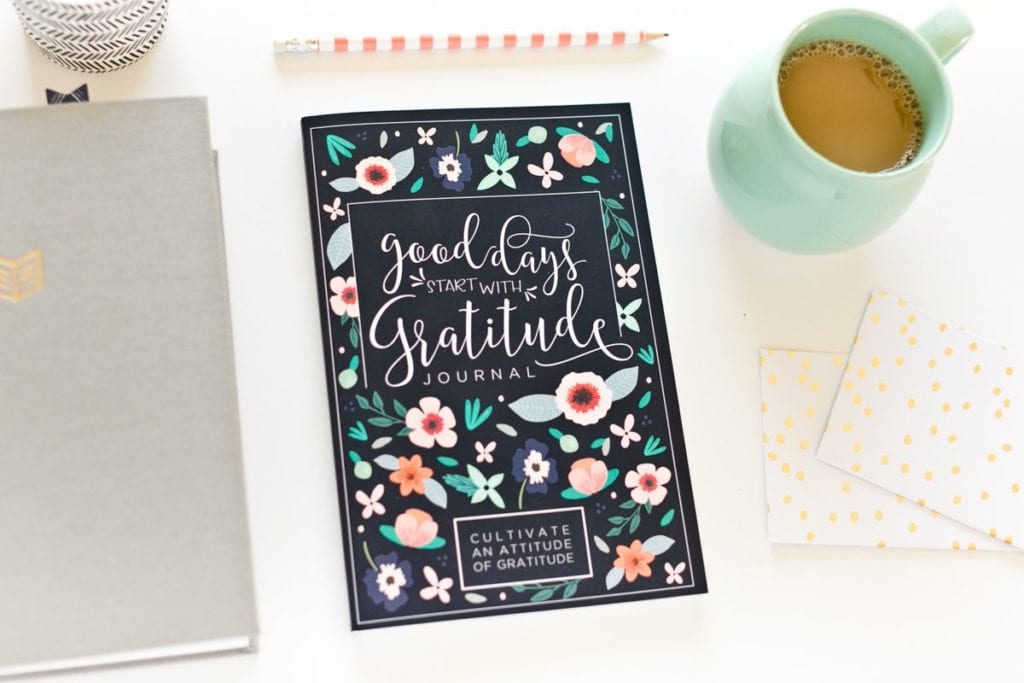 This 52-week journal of gratitude is a self-exploration tool that helps you discover what you're most grateful for in life. Each weekly spread includes an inspirational quote, a space to write down daily gratitudes, and a weekly checkpoint. This makes the PERFECT gift for a friend who needs a little pick-me-up.
---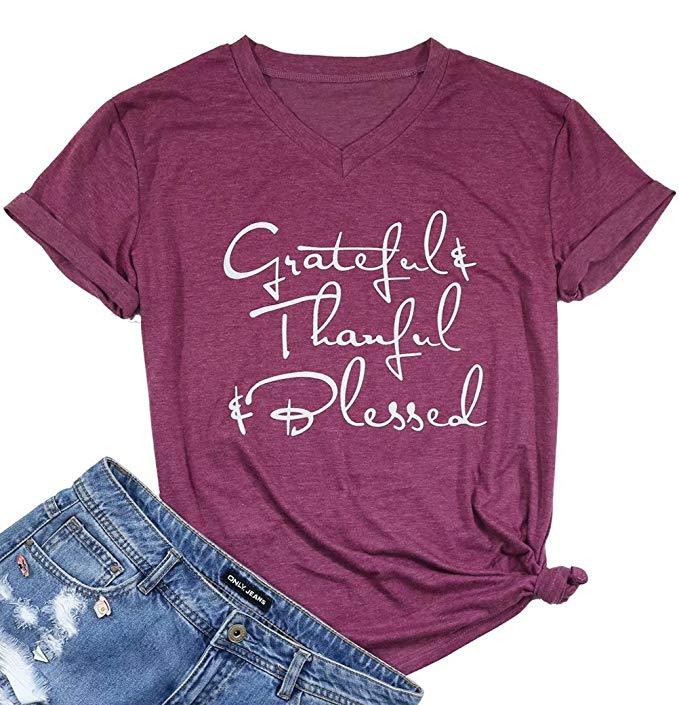 What better way to remind yourself of how grateful, thankful, and blessed you are than by wearing it on your sleeve…quite literally? This cotton shirt is super soft and comfy and is perfect for lounging or a casual weekend outfit.
---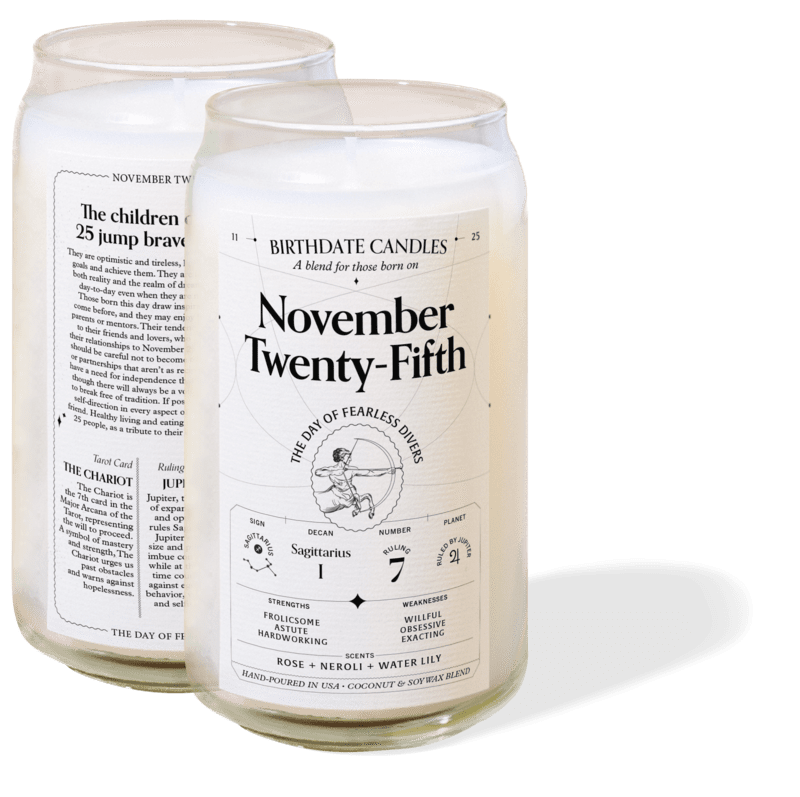 I always find candles to be very therapeutic and this unique, personalized candle from Birthdate Co. is the perfect way to unwind. Each candle includes a personality description that uses astrology, numerology, and tarot. The scents are also individualized. I have a couple of them (for myself and my husband) and I absolutely love them!
Shop & save 10% on Birthdate Candles here >>
---
Loom weaving is one of my personal favorite hobbies and a great way to de-stress. If you're looking for a creative outlet or just a fun arts-and-crafts project to unwind, you'll absolutely love this kit!
Shop the loom weaving starter kit here >>
---
This thing might look a bit ridiculous, but my goodness, it is literally like wearing a giant hug. The Comfy is an oversized, wearable sherpa blanket that provides more warmth and comfort than you can even imagine. It's like a snuggie, but literally 10000x better.
---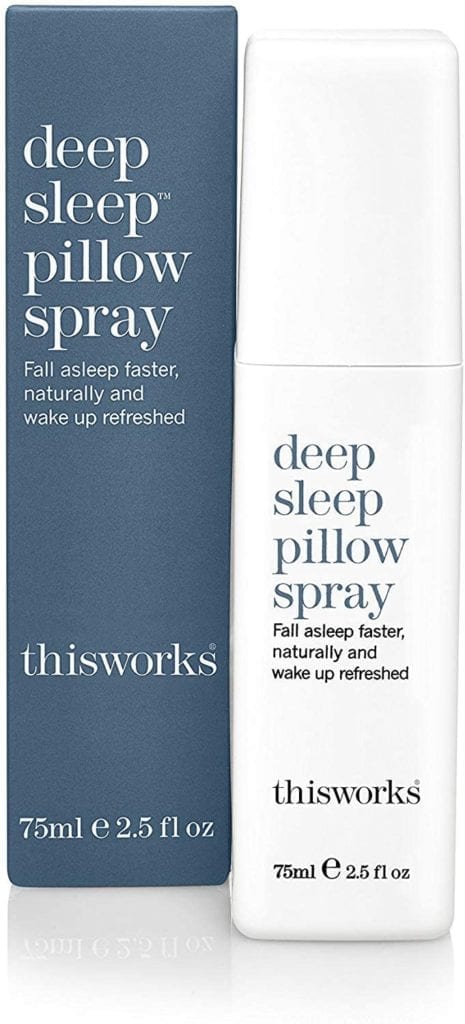 This is one of my absolute favorite products on the planet. This pillow spray, made of Lavender, Vetivert, and Camomile, helps you to fall asleep, encourages deep sleep, and decreases anxiety. It is the perfect solution for a great night's sleep!
---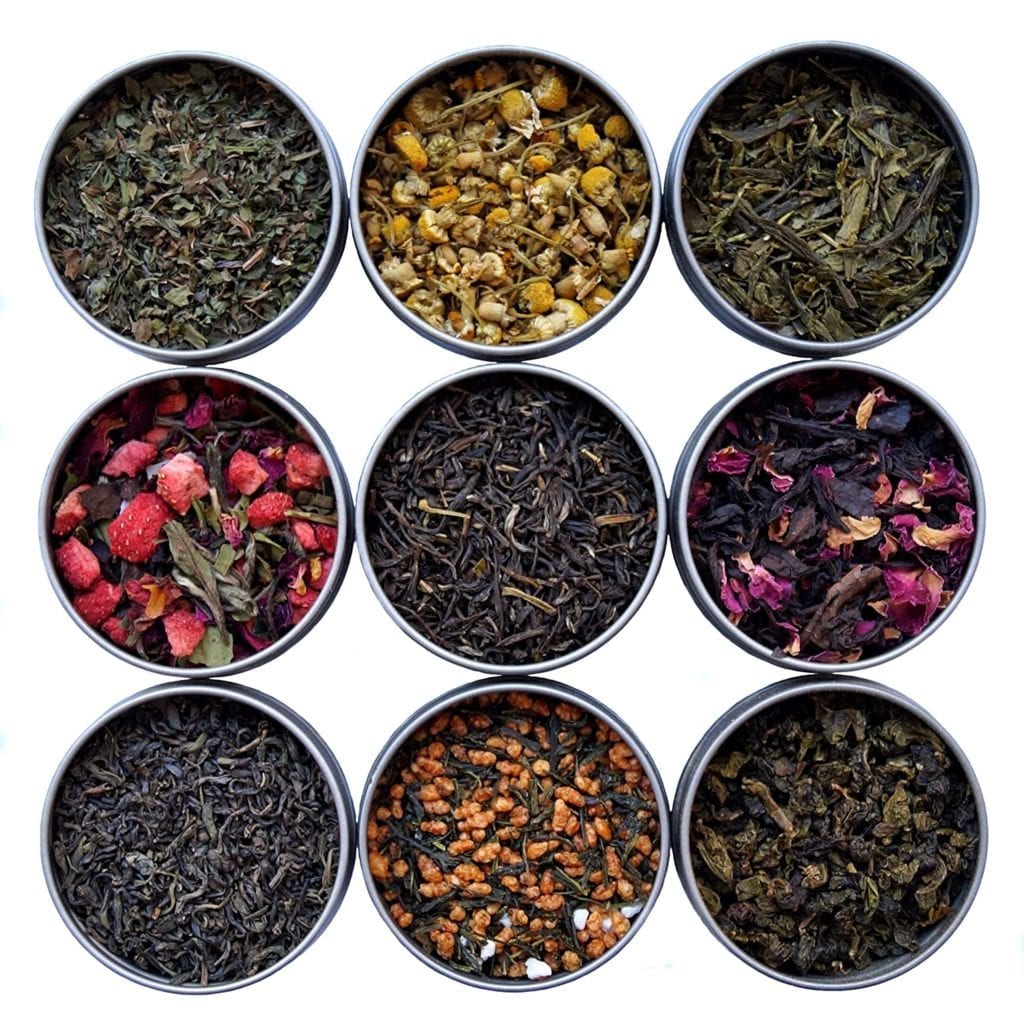 What better way to unwind than by brewing up a warm cup of tea. If you're a true tea-lover, this sample pack is for you. Featuring nine loose-leaf teas, this pack includes Green Tea, Black Tea, White Tea, Flavored Herbal Tisane, and more.
Get the tea leaf sample pack here >>
---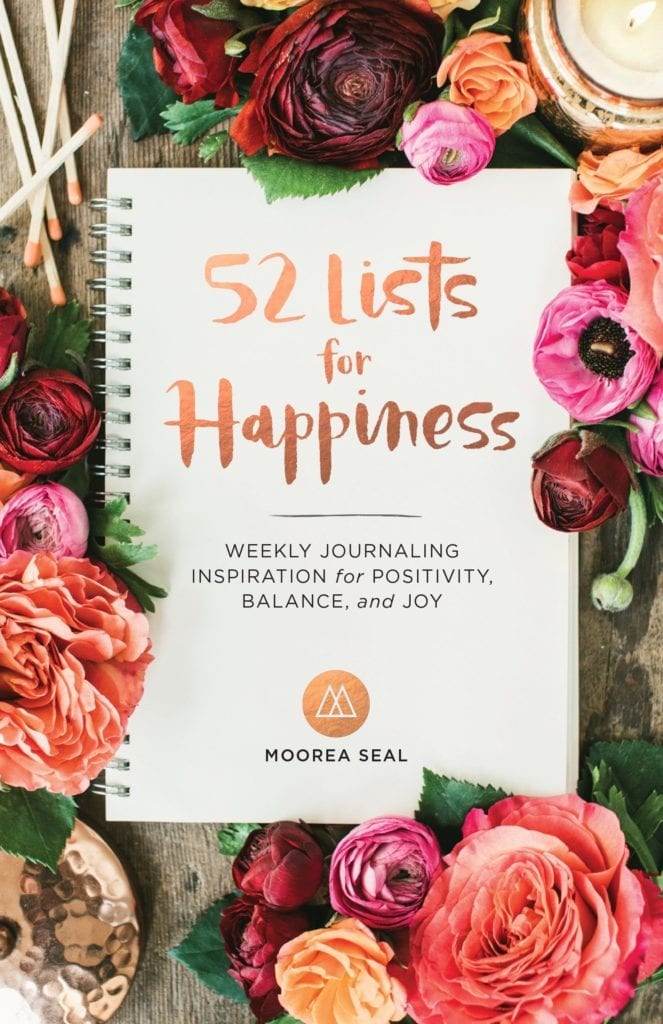 I have personally purchased this gift multiple times as a gift and have heard nothing but great things! This journal includes weekly listing prompts that will encourage you to reflect, acknowledge, and invest in your emotions to help you determine exactly what in life makes you happy. Sounds deep, huh? Trust me, you'll love the prompts this journal offers.
Shop the happiness journal here >>
---
This cozy faux fur blanket is exactly what you need to help soothe the soul. Image wrapping up in this with a warm cup of coffee or tea, and enjoying a good book. This throw blanket is 50″x65″ and comes in 12+ colors.
---
I am a total sucker for a good pair of joggers and these highly-rated, Amazon-picked pair are a great option! Perfect for lounging, running errands, working out, and more, these lightweight joggers are a must-have!
---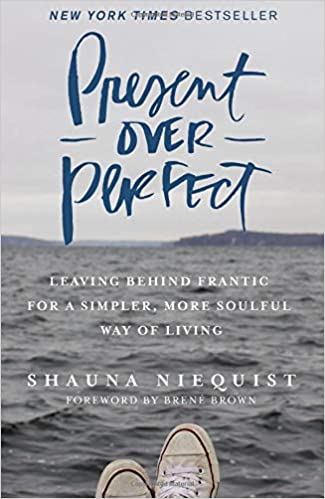 This best-seller has over 1000 fantastic reviews and promotes living a life filled with purpose and meaning. If you're looking for a great, inspirational read, this is definitely the book for you.
---
This 5-in-1 aromatherapy diffuser is the perfect addition to your self-care routine! This diffuser features seven different LED light colors, multiple mist modes, and also functions as a humidifier. Not to mention, but this particular diffuser has over 3k reviews and amazing ratings!
Shop the Essential Oil Diffuser here >>
---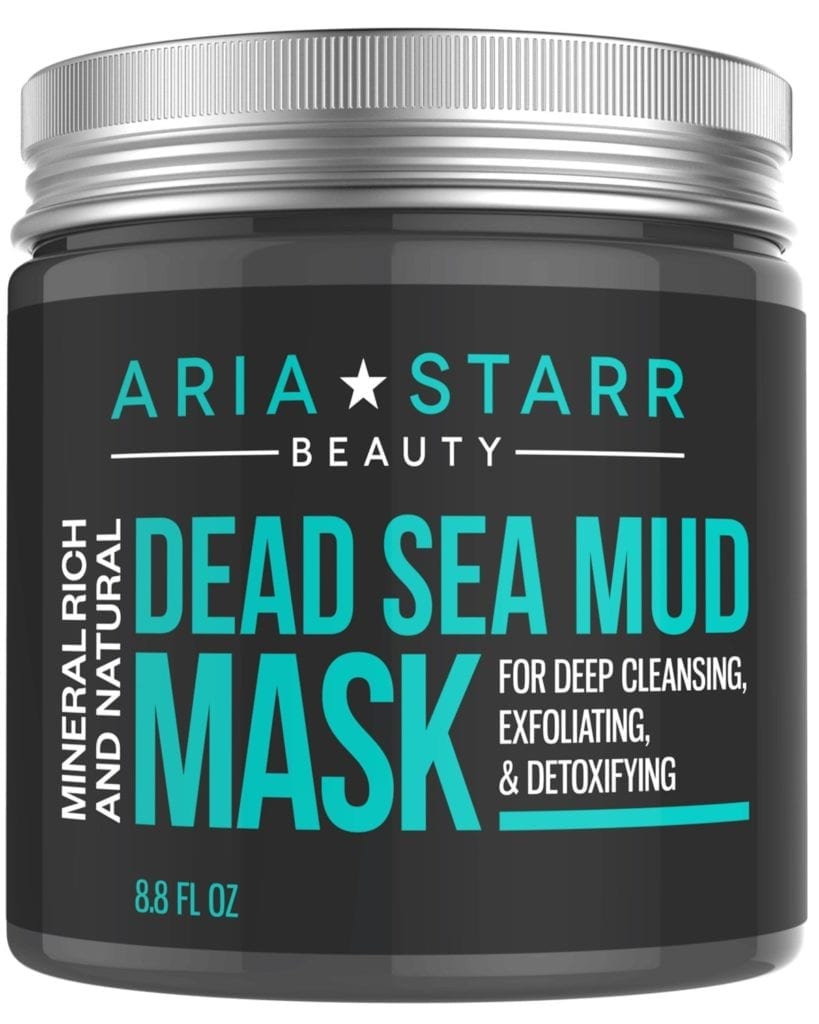 This is one of the highest-rated face masks on Amazon and with 3k reviews, it is clearly a fan favorite! This face mask uses the power of shea butter, jojoba oil, and aloe vera to help minimize, reduce, and cleanse pores, while also revealing younger-looking skin. How perfect for that home spa day you so desperately deserve!?
Shop the dead sea face mask here >>
---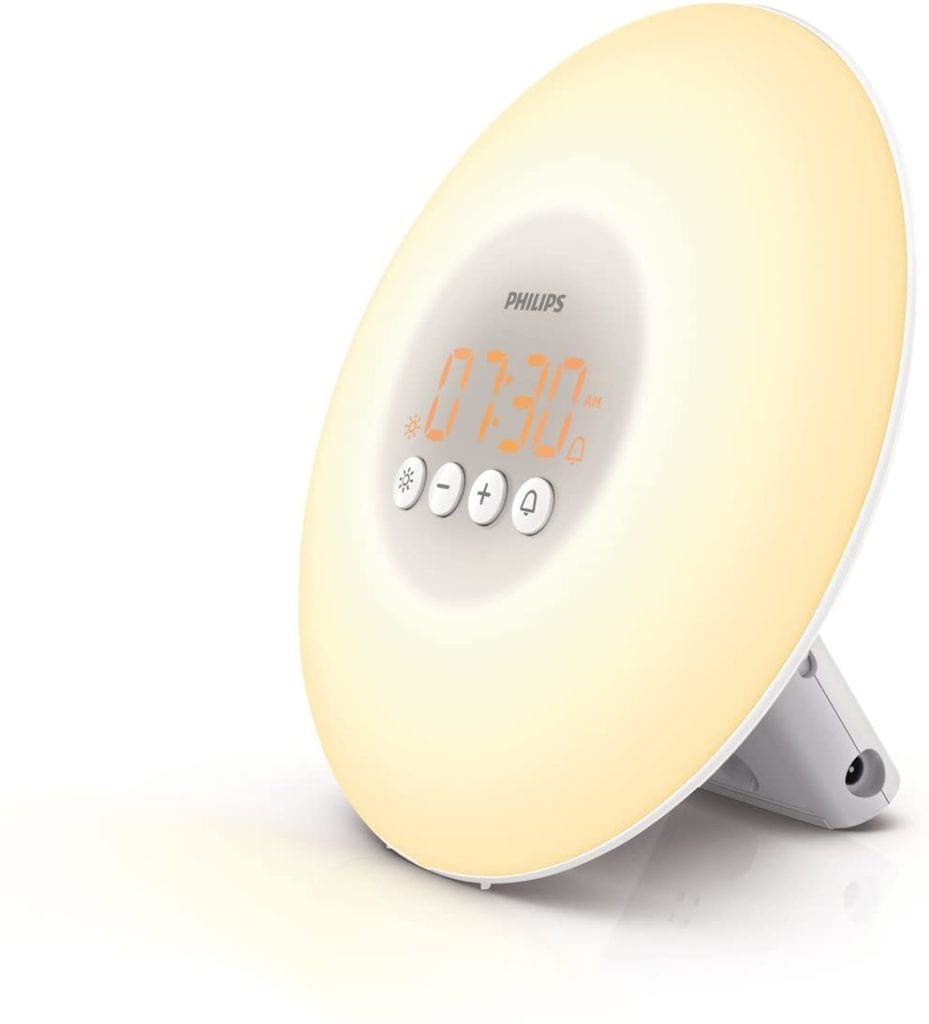 This light therapy lamp is clinically proven to improve sleep, energy, and well-being. The lamp works by gradually creating the effect of a natural sunrise, creating a more natural wake-up and improving your ability to function in the morning. Ready to wake up a more pleasant person?
Shop this sunlight therapy lamp here >>
---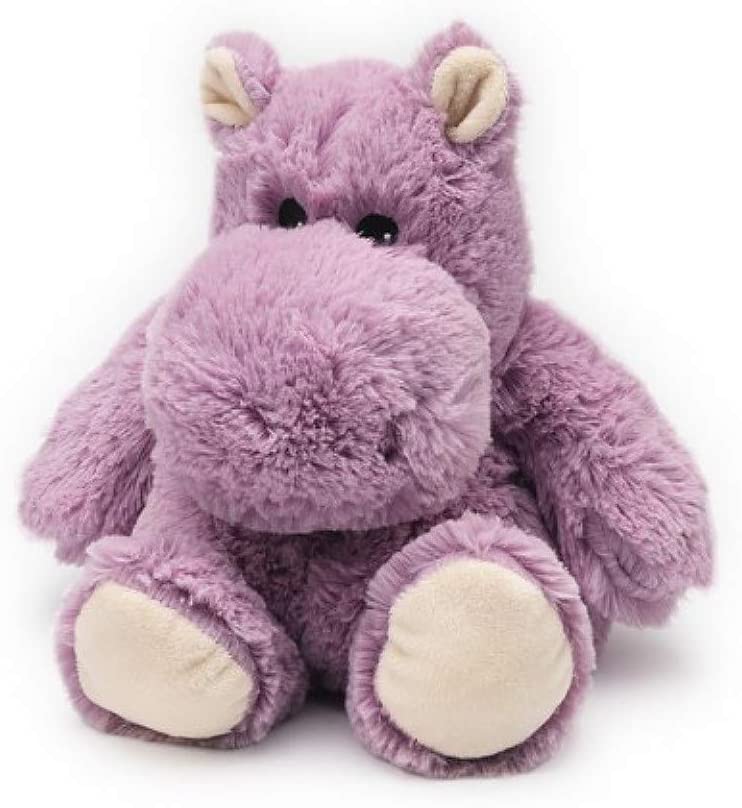 They aren't just for kids. These heatable stuffed animals make the perfect cuddle buddies to soothe your soul. Filled with specially treated grains and dried lavender flowers, this microfiber plush can be heated up in a microwave for a warm, cozy cuddle-buddy.
Get your own stuffed animal here >>
---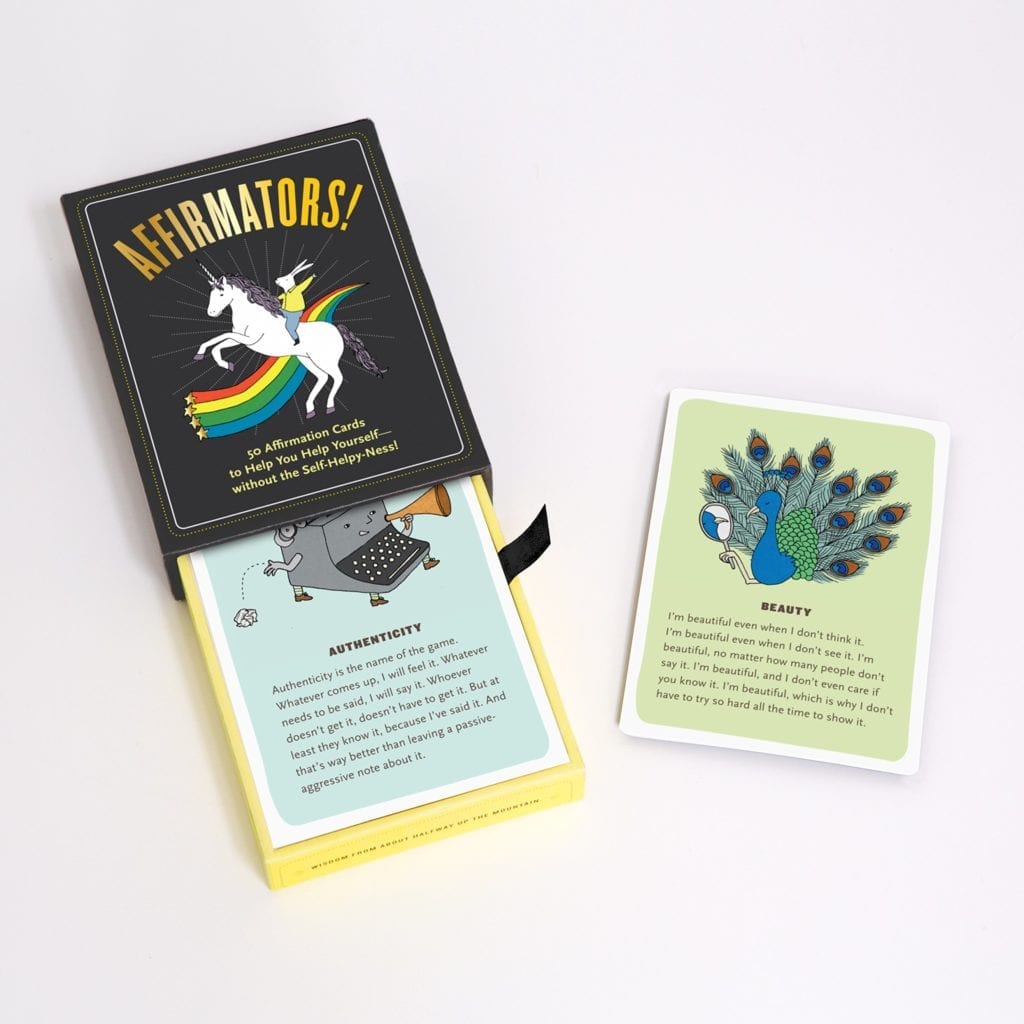 This set of 50 affirmation cards are the perfect gift for anyone seeking a bit of self-help. These cards pride themselves on being inspirational, but not cheesy, and are full of positive affirmations to increase your mood.
---
What's Next
I hope you found my guide to self care useful and just remember: We're all on a constant journey to learn more about ourselves, improve upon ourselves, and treat ourselves with the utmost love and respect.
Tell me — What are your favorite ways to practice self-care? How do you make time to care for yourself?
Leave a comment below and let me know your thoughts!