2023 Fall Outfit Ideas: 30+ Must-Haves For Your Autumn Wardrobe
This blog contains affiliate links, meaning we earn a small commission when you purchase through them.
Fall is one of the most magical times of the year for a woman's wardrobe. From sweaters and booties to scarves and leggings, it seems like this is the season where every woman really thrives, at least from a fashion perspective!
Autumn is personally my ABSOLUTE favorite season for style. I'm such a comfy girl and there is nothing better to me than an oversized knit sweater over leggings, paired with suede booties. Honestly, does it get much better than that?
So since this is my absolute favorite time of year for fashion, I wanted to round up some of my top picks to inspire your fall outfit ideas for the upcoming months. From stylish trends to classic staples, you're bound to find something in here that you'll love.
Ready to find your next fall staple piece?
Affordable Pieces To Make Your Fall Outfit Ideas Come True
This gorgeous chunky knit sweater is a classic addition to every fall closet. This turtleneck sweater is available in a variety of colors and sizes S-XL.
---
This long sleeve makes me want to cuddle by a bonfire and enjoy a relaxing fall evening. This sweater is available in a variety of colors and sizes S-2XL.
---
This is the perfect warm, yet chic off-the-shoulder sweater that would look amazing with leather leggings, jeans, or whatever you want! This sweater is available in a variety of colors and sizes S-2XL.
---
Pair this dress with boots and a scarf for work or dress it up with heels and a cute belt for a wedding. This is a staple piece for every fall wardrobe and can be worn well into Winter and Spring!
---
These brown suede ankle booties are the perfect pair for your everyday looks. They will literally go with everything and can totally be dressed up or down as needed! Also available in various colors AND even leather finishes, you'll definitely find a color/style you'll love!
---
The 7,000+ reviews say it all — people are absolutely loving this moto jacket! It's edgy, chic, feminine — the total package! Need I say more? Go check it out for yourself…
This jacket comes in a TON of different colors and sizes XS-2XL.
---
It's chic, feminine, and the perfect addition to your closet for the cool weather! With 5,000+ reviews, this top is available in a variety of colors and sizes XS-2XL.
---
This is one of Amazon's top sellers and has a crazy amount of reviews. Available in a TON of colors, this is a definite must-have for your fall wardrobe.
---
This soft, oversized sweater is the definition of cozy. It's highly rated by shoppers and the olive color is totally fall-approved.
---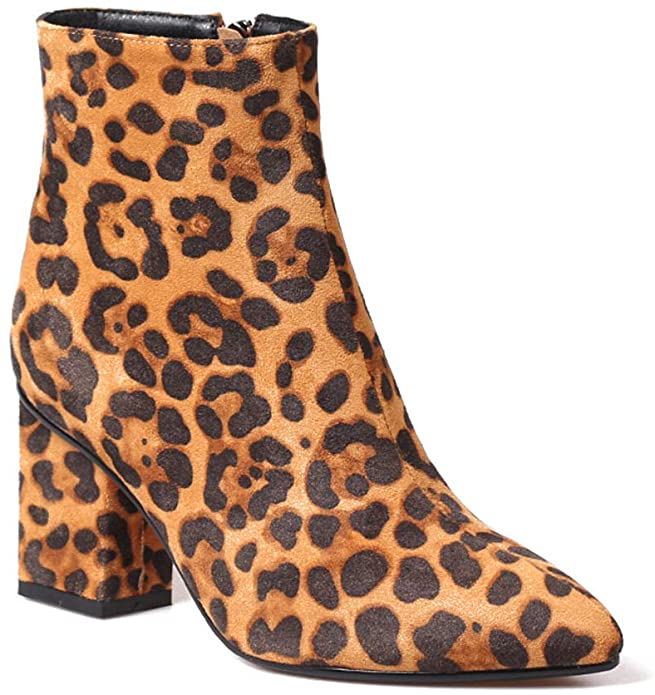 I am all about the leopard print trend right now and these suede, pointed-toe booties are the perfect way to add that fun pop of print in your wardrobe!
---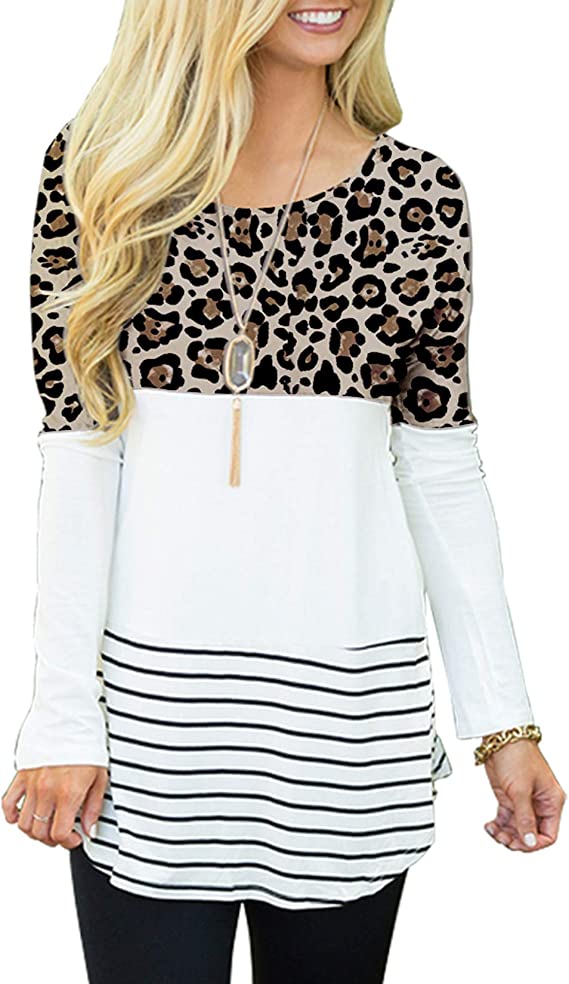 I am personally obsessed with this long-sleeve that is the perfect grab and go top for a cool weekend or running errands. This tunic is available in a variety of color combos and sizes S-2XL.
---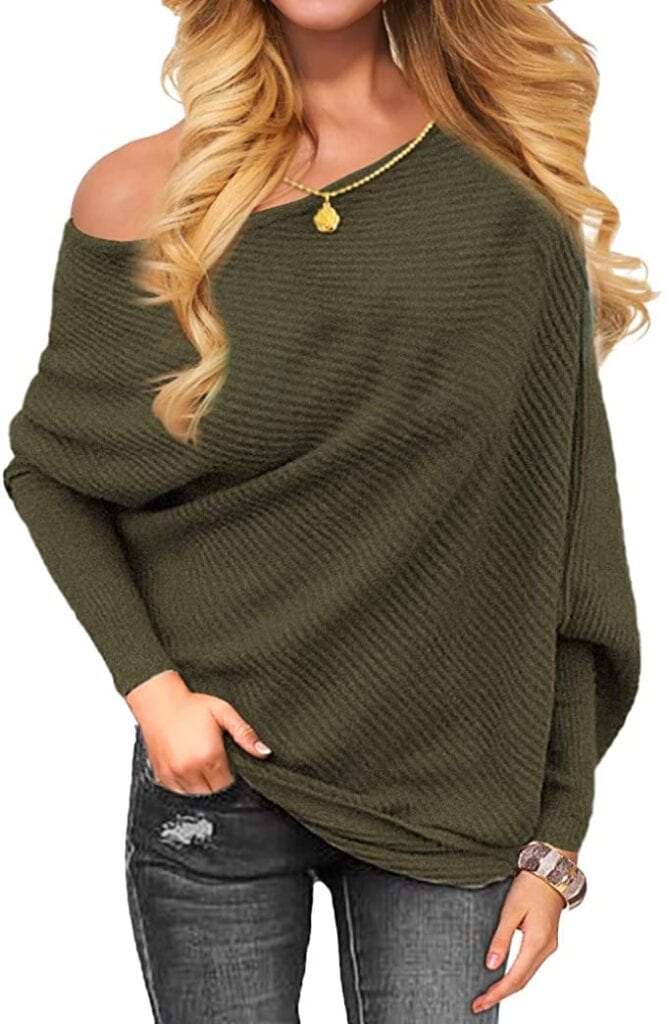 You guys! I am OBSESSED with this oversized off-the-shoulder sweater. It's available in a variety of colors and in sizes S-XL.
---
This is definitely a fan favorite amongst the Amazon fashion community. This printed maxi dress is perfect for every day wear, a church ensemble, a wedding guest outfit, etc. You get where I'm going with this, right? It's a MUST-HAVE.
---
I seriously want this sweater in every fricken color. I mean, is this not the perfect oversized sweater for cold-weather!? Available in over a dozen colors and under $35, this is a steal!
---
These are a staple shoe for every closet! They can easily be dressed up or down and are most importantly, extremely comfy!
---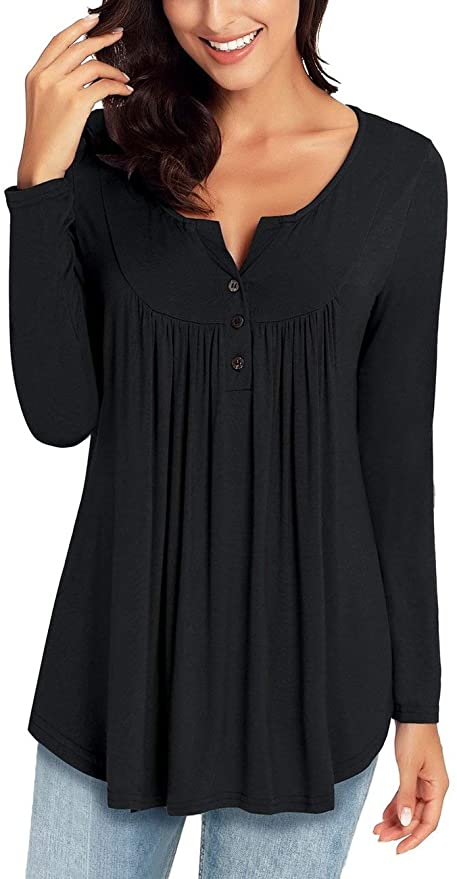 Talk about a classic piece, this henley tunic is a style that will never get old. This super flattering tunic is available in a variety of colors and sizes S-2XL.
---
You guys…I am IN LOVE and I sincerely need help deciding which print to buy. Consumers are obsessing over this floral print maxi — and for good reason. Whether you're looking for something more boho, floral, whimsical, etc — there is literally a print for EVERY style.
---
This jacket is a perfect staple for your fall wardrobe! It's also available in a TON of different colors and sizes S-XL.
---
This striped open-front sweater is cute enough on its own, but then with the fabric elbow patches? It's a must-have! Reviewers say it runs small, so make sure to order a size or two up!
---
Has anything ever looked so comfy before? Based on the reviews, people are truly loving this oversizes sweater and its available colors are definitely fall appropriate! Which color will you be adding to your cart!?
---
Stop, drop, and run to go buy this gorgeous bodysuit that is perfect for a date with your beau or can be casually paired under a cute fall jacket!
---
I have this pair and absolutely adore them. They are incredibly comfy, wearable, and come in a variety of colors so you can get a pair to match every outfit!
---
The reviews don't lie, ladies — people are loving this comfy casual top. It will be your new go-to favorite that your partner will have to beg you to take off to wash.
---
I would never add a product into a list without checking the reviews and you guys, this sleeveless long-dress is a no-brainer. People are lov-ing this SO MUCH — I'm pretty sure it's a must-have for all of us.
---
Have you heard the hype about spanx leggings? Well, let me tell you, the hype is real! I'm honestly obsessed and the quality is spot-on. Pair these with a long sweater and booties for a daytime look or dress it up with a blouse and heels for the evening. Looking for a longer-lasting pair?
---
This is the perfect on-the-go top. Whether you're running errands or out watching your kids soccer game, it's the perfect cool-weather sweatshirt.
---
I'm personally obsessed with this casual maxi dress that can totally be dressed up or down depending on the occasion. Did I mention that it comes in a million stunning colors and the price is drool-worthy!?
---
How dreamy is this pullover sweater?! I'm in LOVE. Available in a variety of colors, this is a piece that belongs in every woman's closet for fall.
---
If you don't already own an oversized plaid scarf in your fall/winter wardrobe, are you really even living? This is a must have for not only style, but warmth — especially if you're like me and live in a frozen tundra!
Shop all of the scarf colors here >>
---
This comfy casual top is giving me major fall vibes. Available in a few different colors and fantastic reviews, this knit top is a no-brainer.
---
A classic denim jacket is a must for any wardrobe and can be worn in a variety of ways to dress an outfit up or down!
---
Looking for the perfect cozy addition for fall? Based off of reviews, customers are absolutely adoring this fleece pullover! Go grab one now and stay warm all winter long!
---
I am obsessing over these brown ankle booties! Imagine them paired with some blue jeans, an ivory sweater, and your favorite latte in-hand. So cute! They also are available in black, which are SUPER cute.
---
Fall Favorites — What Are Yours?
So now that you've seen some of my favorite items for Fall, I'm dying to know:
What is your favorite thing about the fall season? Think pies, candles, pumpkin spice lattes, etc.
What does your ideal fall outfit look like?
Drop a comment below and let's chat!
---
Pin It!