Is Kindle Unlimited Worth It? An Honest Review of Amazon's Book Subscription
Have you been considering Amazon's book subscription service, but aren't sure if Kindle Unlimited is worth it for you? In this post, I'll break down everything you need to know about a Kindle Unlimited subscription from how it works, Kindle Unlimited costs, my honest opinion, and more.
This blog contains affiliate links, meaning I earn a small commission when you purchase through them. This does not impact the price for you and all opinions are 100% my own.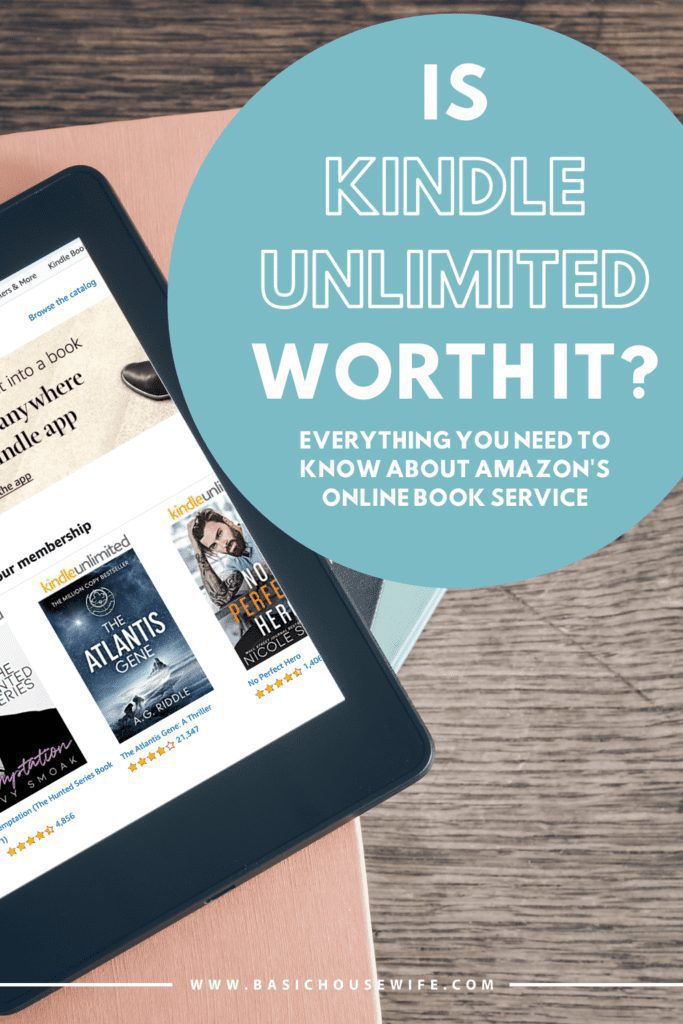 Kindle Unlimited: Everything You Need to Know
If you're an avid reader like me, you've probably already heard of or looked into a Kindle Unlimited (KU) subscription and wondered, is it really worth it?
For me, I absolutely adore owning physical books, but at the rate I read, it can get pretty expensive. Also, my bookshelves can only hold so much. (Until I get another, but shhh don't tell my husband!)
I debated signing up for KU for a really long time but wasn't sure if the Kindle Unlimited cost was worth it.
While it's not very expensive, a Kindle Unlimited subscription didn't feel necessary and I already belonged to another online book subscription service.
But I have many friends who were raving about the books they read on KU and I'd be lying if I said my FOMO wasn't getting the best of me.
Over time, I found myself reading more and more from my kindle, tablet, and phone and decided that it was time to take the plunge and see what all the hype was about.
---
How Does Kindle Unlimited Work?
First off, Kindle Unlimited is Amazon's online book subscription service that allows you to read as much as you want from their selection of over 1 million e-books.
You do not need to be an Amazon Prime member to have a Kindle Unlimited subscription. It is a separate subscription and all you need is an Amazon account!
You also do not need a separate kindle device to read KU books. You can read books from any device that supports the Kindle app such as ipads, phones, tablets, etc.
I personally use the Amazon Fire tablet and Kindle to read – both are affordable options, but I can very honestly say that I prefer reading on my Kindle.
There is no limit to how many Kindle Unlimited books you can read in a month. The only catch is that you can only store up to 20 books in your KU library at one time.
Think of it as a library — you are borrowing books and in order to get new ones, they need to be returned.
I haven't found there to be an issue with this because you can always re-check out books you've already read and if you made any notes or highlights while reading, those annotations will still be there!
---
How Much is Kindle Unlimited?
A Kindle Unlimited subscription is $9.99/month. That includes unlimited reading, access to select audiobooks, and up to three digital magazine subscriptions.
You can get a free month of Kindle Unlimited here.
Kindle Unlimited is not free for Prime members. It is a separate membership so you can use Kindle Unlimited even if you don't have Amazon Prime.
If you're wondering how to get Kindle Unlimited for free, there are a couple of ways to go about it…
When you buy a new kindle, you have the option of including a free 3-month Kindle Unlimited subscription, which is the best deal that Amazon offers. Otherwise, they usually offer one free month as their ongoing promo.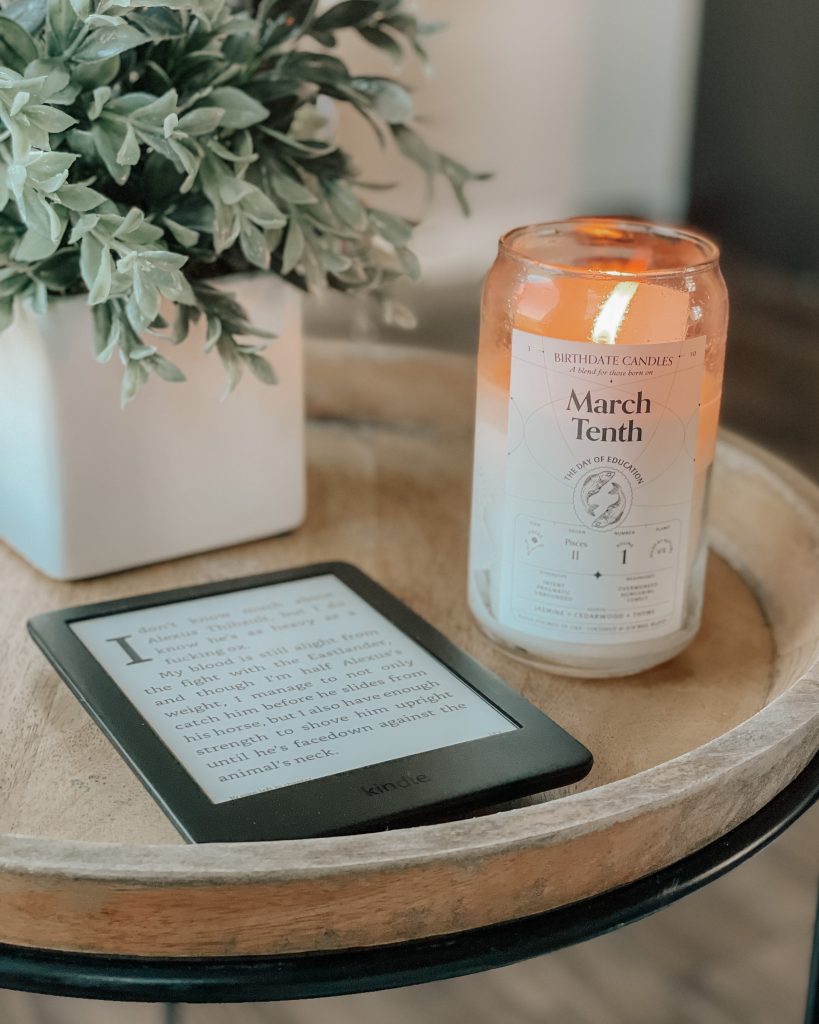 ---
Prime Reading vs. Kindle Unlimited
Prime Reading is an exclusive perk for Amazon Prime subscribers, but the selection is significantly smaller. It's the same concept as Kindle Unlimited, but Prime Reading only offers around one thousand titles, compared to KU's one million.
If you don't have an Amazon Prime membership, you cannot access the Prime Reading library.
---
Is Kindle Unlimited Worth It?
After months of deciding whether or not to sign up, I can finally say that I am so glad that I did. For me, the Kindle Unlimited cost is 100% worth it, but I think your reading habits are going to determine that for yourself.
KU Is Worth It If:
You read more than two books per month
You like to read a variety of genres
You like exploring new books and finding new authors
You want to start reading more & faster
You want to save money
KU Is NOT Worth It If:
You don't like reading on devices
You have sporadic reading habits
You only like top-sellers, Reese's Book Club Picks, new releases, etc.
---
Get A Kindle Unlimited Free Trial
Ready to check it out for yourself? With this Kindle Unlimited free trial, you can get one month free to try it out and see if it's for you.
---
What Books Are On Kindle Unlimited?
One of my favorite things about KU is the variety! And although you aren't going to find a lot of 'Reese's Book Club Picks' in this selection, that doesn't mean that there aren't thousands of amazing books available to read.
I mean, with over 1 million titles, there are thousands of titles for every genre that you enjoy. Plus, I've been able to discover soooo many new and incredible authors.
Here are some examples of books you'll find on KU: