An Honest BootayBag Review: The Latest Underwear Subscription The Internet is Raving About
Have you been curious to try the latest underwear subscription for women that landed a deal on Shark Tank? As someone who's picky about their panties, check out my full BootayBag review below.
*This blog contains affiliate links, meaning I get a small commission when you purchase through them. But all opinions are 100% my own and I was not paid to write this review.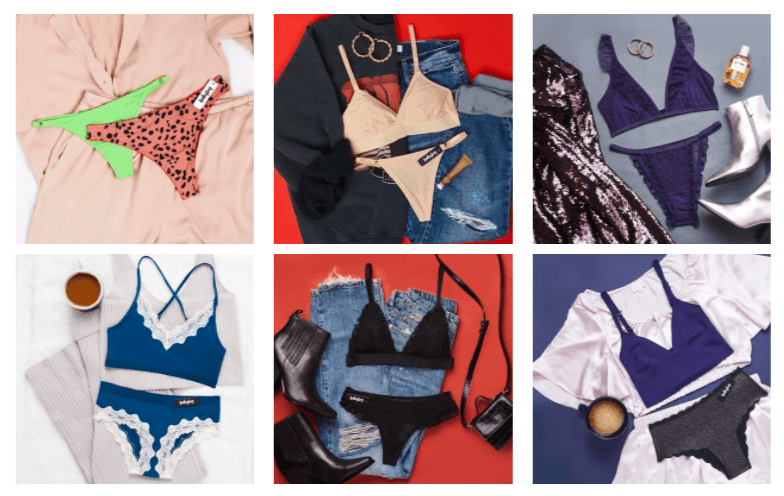 Let's be honest — shopping for underwear SUCKS. Maybe you don't agree, but for me, it's definitely higher than jeans on the hierarchy of things I hate shopping for.
So when I heard about BootayBag, a monthly underwear subscription, I thought, 'No more having to shop for underwear?' 'No more having to guess on sizes?' I was definitely intrigued.
But I can't lie. I was hesitant. Because when it comes to underwear, I'm super picky. I only really like certain fabrics, I shy away from anything bright, and I don't go for a lot of frills.
And from similar companies that I saw online, frill seemed to be their specialty. No thanks.
When I saw that BootayBag secured a deal on SharkTank (one of my favorite shows), I immediately looked it up.
Not only did their prices seem affordable, but the styles seemed to be the perfect mix of simple yet sassy. At that point, I was sold.
---
What You Need to Know About BootayBag
BootayBag is a monthly panty subscription that sends you 2-4 pairs of undwear each month.
It's a super straightforward service, but let's get into some of the nitty-gritty details below.
What's Inside a Bootay Bag?
Depending on what subscription you get, your BootayBag will include 1-4 pairs of undies in each month's bag.
There's also a "Matching Set" option where you can get a set of undies with a matching bra!
You also get to choose what style of undies you want. You can choose between "Always Thong", "Never Thong", or "Mix It Up."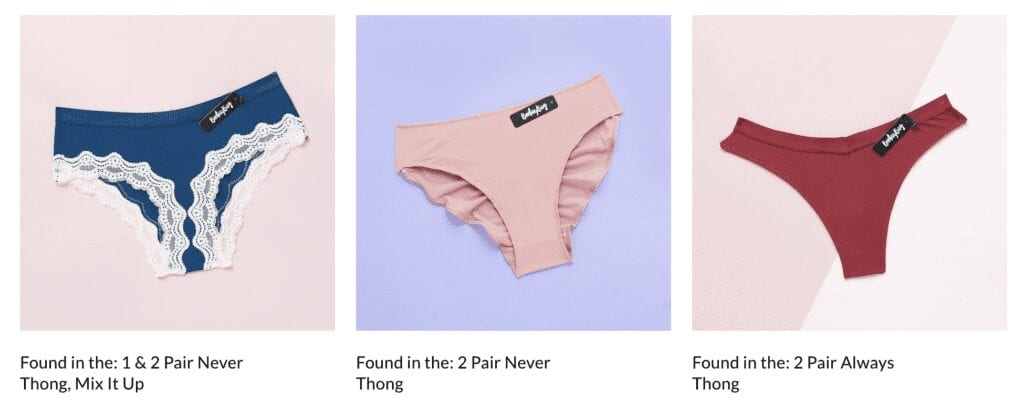 How Much Is BootayBag?
This underwear subscription ranges from $10-$24 and includes 1-4 pairs depending on your subscription.
Can I Change My Preferences Once I'm Signed Up?
You can! Bootay Bag makes it super flexible so that you can adjust your panty subscription on a month-to-month basis.
For instance, if one month you only want one pair versus two, you can swap out your quantities.
Or if the next month you want "Always Thong" instead of "Mix it Up", you edit your style preferences and sizing.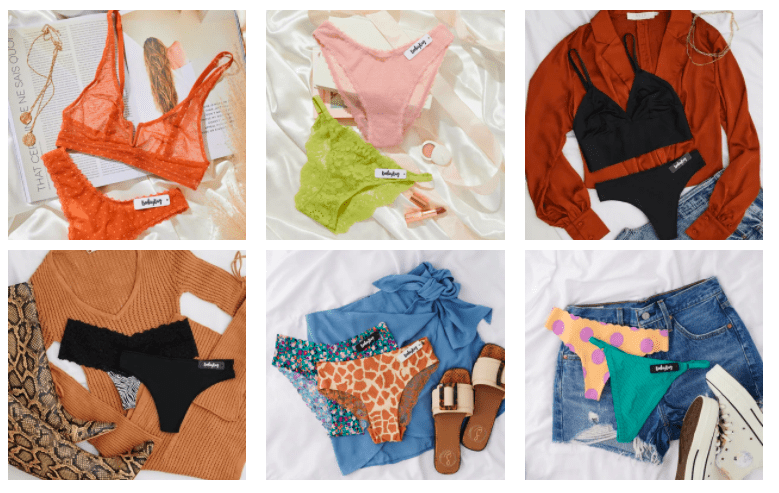 Can I Skip My BootayBag?
Yes! They make it super easy to skip, but if you'd rather just change your style, size, or quantity preferences, you can do that too!
Is BootayBag Customizable?
Each month, BootayBag designers produce two thong styles, two cheeky/bikini styles, and one (or two!) bralettes. So the "customization" comes into play depending on your style preferences.
On the first of each month, BootayBag posts details of the monthly collection and bag types on their Instagram. That way, you can see the new styles and make any updates to your membership before the 14th.
---
BootayBag Unboxing
Watch the video below to see my unboxing of the October 2020 BootayBag.
---
Is BootayBag Worth It?
As a whole, I really liked this underwear subscription and for the price, I think it's totally worth trying if it's something you're interested in.
Like I said earlier, I am VERY picky about the style of undies I wear and although I don't think I'll order a bag every month, I definitely plan to keep my subscription to see what new styles they offer.
Pros of the BootayBag Panty Subscription:
The ease and convenience can't be beat. Especially for those of us who hate underwear shopping.

The styles are mature and chic. I looked at some comparable panty subscriptions and the styles were just too colorful and not my vibe. I like that BootayBag's designs are mature, yet stylish.

The sizing seemed very true-to-size. I ordered my regular undie size and the pairs I received fit perfectly!

The membership flexibility is great! I love love love that I can adjust my membership on a monthly basis, based on the preferences or quantities that I want.

They offer a great rewards system. You can earn points by making purchases, referring friends, and so forth. Those points earn you $$ off future orders, which is a really nice feature!
Cons of the BootayBag Panty Subscription:
The styles were not super practical (for me). Like I mentioned before, I don't like a lot of frill and the two pairs I received had ruffles, which in my over-practical mind I'm like — how are those going to fit nicely into jeans or leggings!? But looking at past and future styles, there are tons of designs that don't have that, so that's good!

The pricing is a bit higher compared to competitors. You can get similar services for about $5 cheaper, but again, I way prefer the designs that BootayBag produces so I will pay the extra $5 to get pairs that I'll actually like.
---
Save 10% On Your First Order
Ready to try BootayBag for yourself? If you love getting new, super cute undies on a regular basis, this underwear subscription is totally for you!
---
While you're here, click here to check out my other subscription box reviews on things like FabFitFun, Beachly, Book of the Month, and more!