30+ Romantic Gift Ideas To Give Your Partner
Looking for the best romantic gift ideas for your partner? Shopping for a sentimental gift to give for an anniversary? Check out this list of the best romantic gifts that are perfect for reminding that special person why you love them.
This article on romantic gift ideas contains affiliate links, meaning we earn a small commission when you purchase through them, but your price is never affected.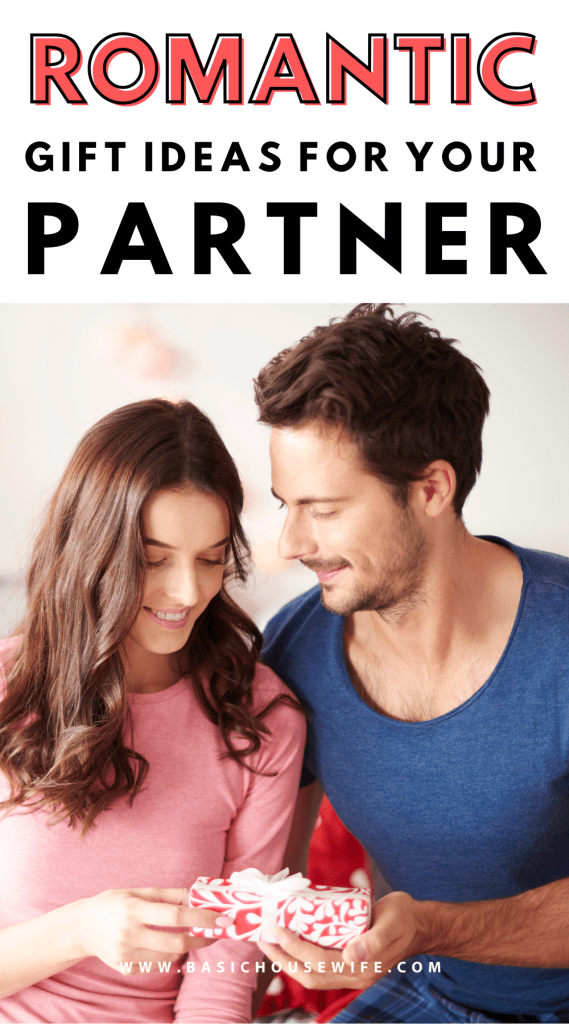 Unique, Romantic Gift Ideas
Whether you're in a new relationship or an established one, it's important to never stop the romantic gestures. From taking out the garbage when unasked to giving a sentimental gift, small surprises like that are what help keep couples afloat.
So whether you're shopping for a holiday or just because, this list of romantic gift ideas has a little something for every couple.
Personalized Spotify Code Keychain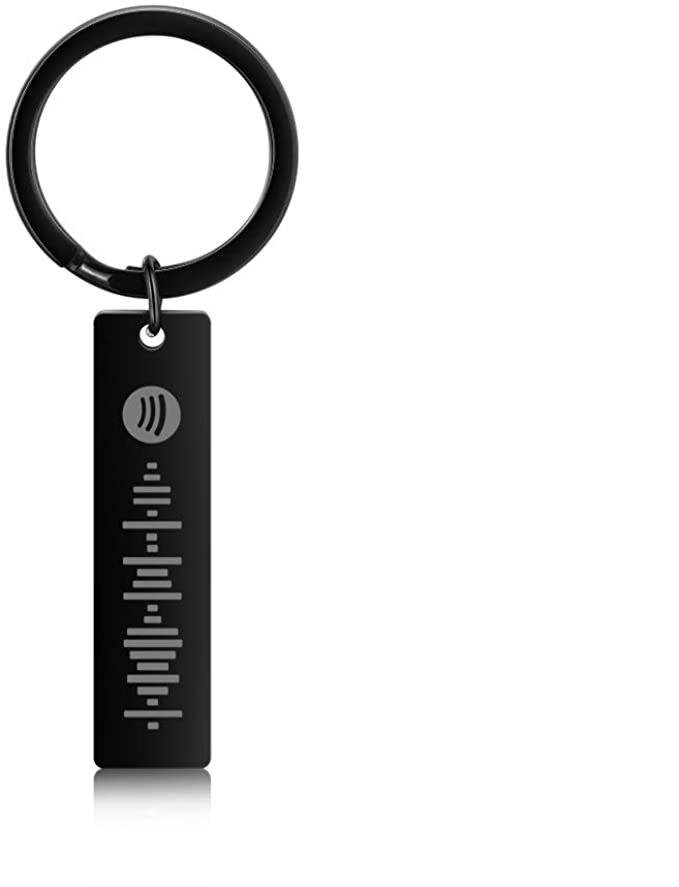 Have a song that reminds you of your partner? Maybe you share a special song together? Gift them this Spotify code keychain that they can scan and listen to whenever, wherever.
---
"You Are My Compass" Necklace
This dainty little compass necklace is the perfect reminder that your partner is your home.
---
Personalized Song Lyrics Wall Art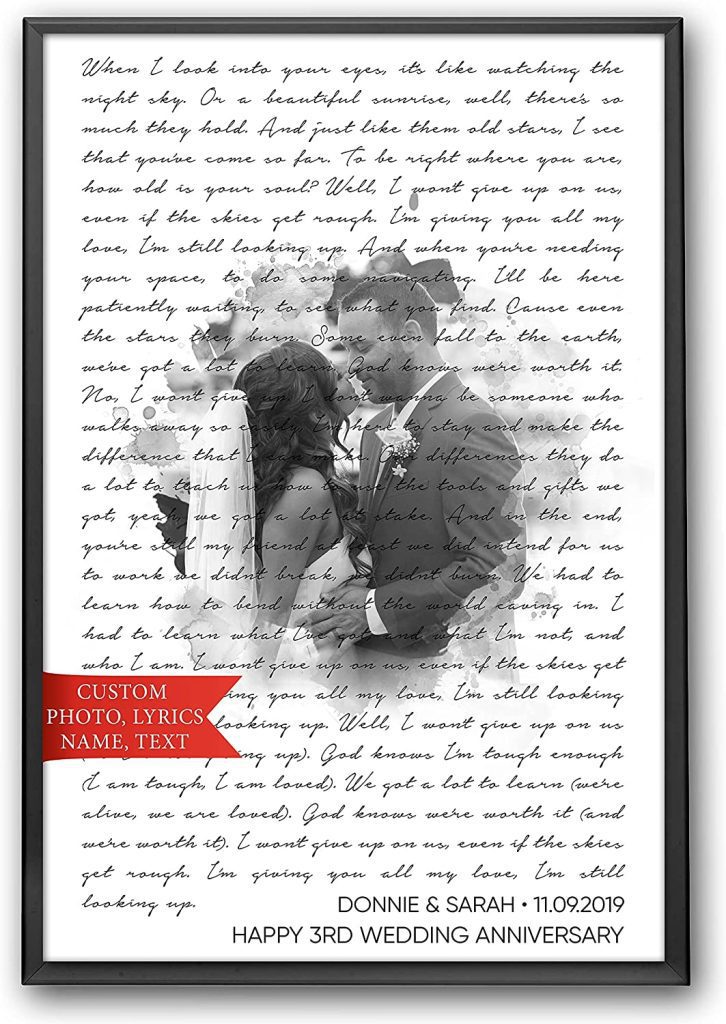 Turn your favorite song lyrics into a custom piece of art that can be beautifully displayed in your home.
---
Leather Photo Book Keychain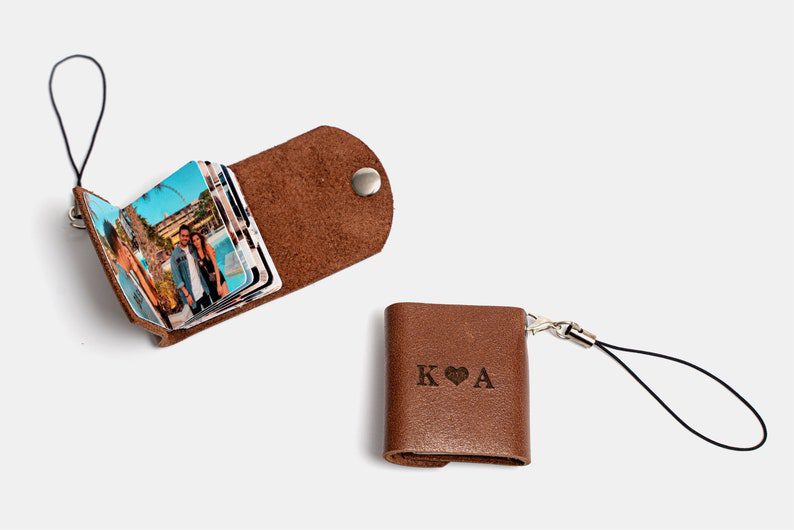 This photo book keychain allows holds 14 of your favorite photos that can be taken anywhere and makes the perfect romantic gift idea for your partner!
---
"Our Moments" Conversation Starters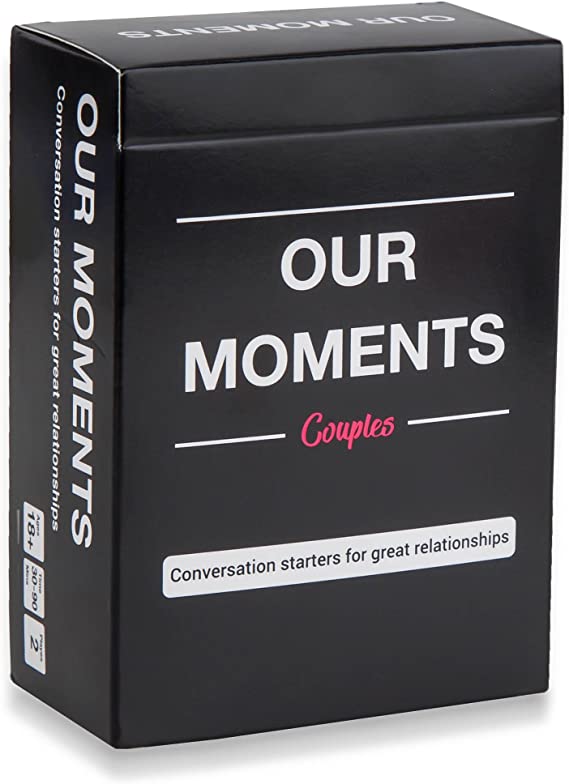 Whether you're in a new or established relationship, conversation is key. These conversation starter cards a great way to open up, break down walls, and to get to know each other better than you already do.
---
Wallet Insert Card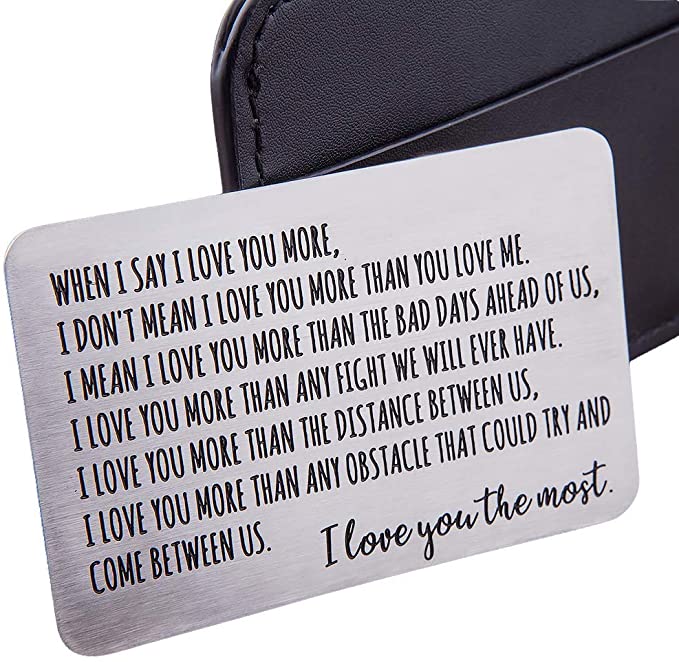 Give your partner a loving reminder that they can take on-the-go to know that you're always there with them.
---
Matching Pendant Necklace Set
This matching pendant set is perfect if you're looking for a couples gift idea. The smaller silver rings are engraved with "ETERNAL LOVE", and the larger rings say "THE WORLD LOOKS WONDERFUL WHEN I AM WITH YOU".
---
"What I Love About Us" Journal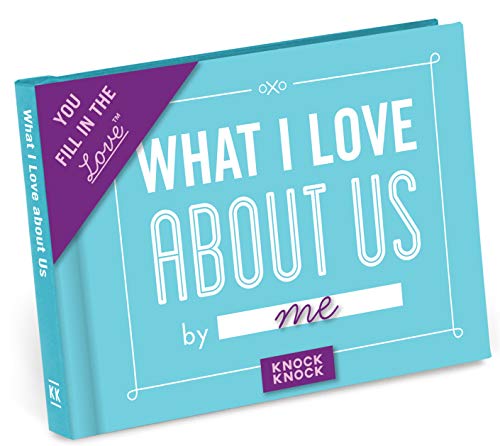 This little book contains fill-in-the-blank lines to describe some aspect of affection about being a twosome. Just complete each line and voilà: you have a uniquely personal gift your numero uno will read again and again.
---
Personalized Calendar Keychain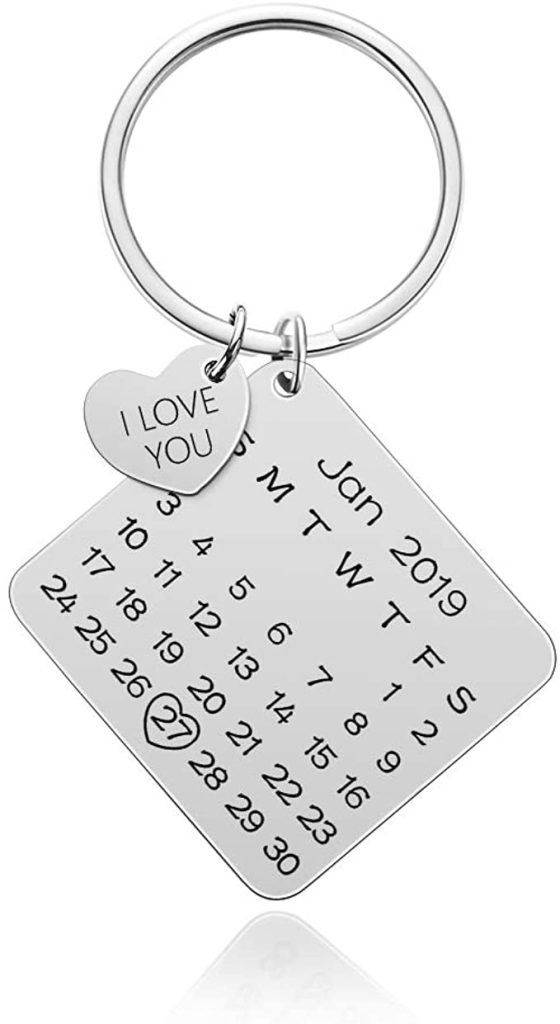 If you have a special date between you and your partner, this calendar keychain is the perfect sentimental gift idea to remind them of it. It might even be good for the partner who can never remember anniversaries — they'll have no excuse now!
---
"100 Date Ideas" Scratch Off Poster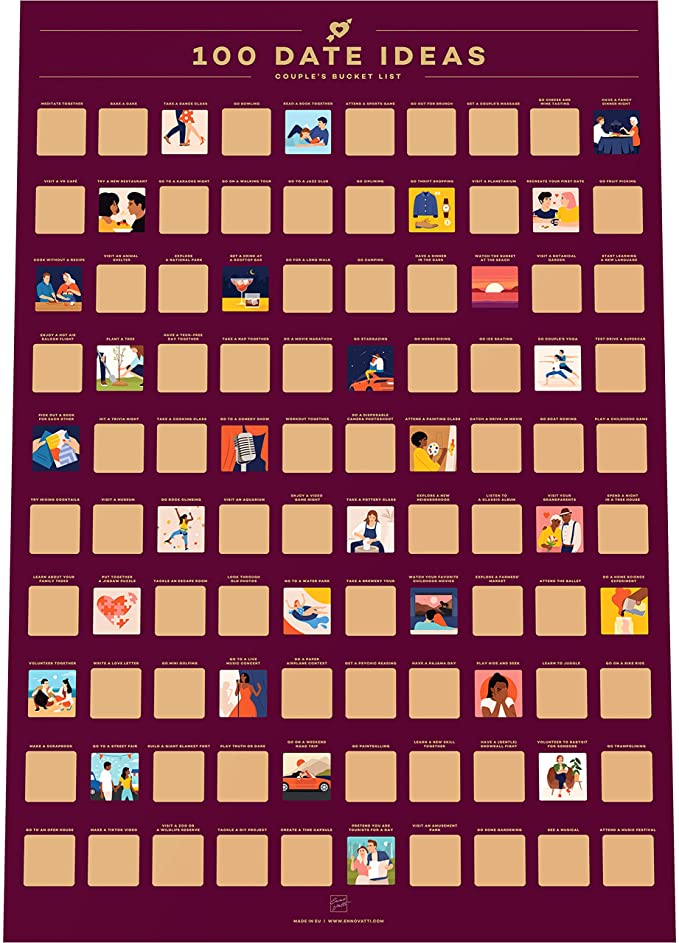 Struggling to come up with date ideas? This scratch-off poster makes it fun and interactive. Plus, it's a great way to remind yourself of all the fun things you've done together!
---
Hands Casting Kit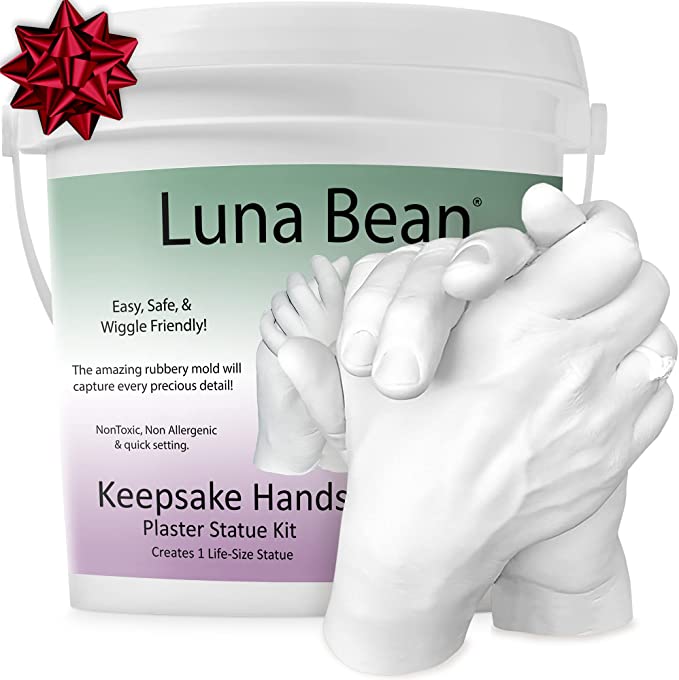 If you're looking for a sentimental gift idea for your partner, this hand casting kit is a super unique idea!
---
Personalized 50 States Photo Map
For couples who love to travel together, this personalized photo map is a great way to track your travel progress and to display memories.
---
Lock Bracelet & Key Necklace Set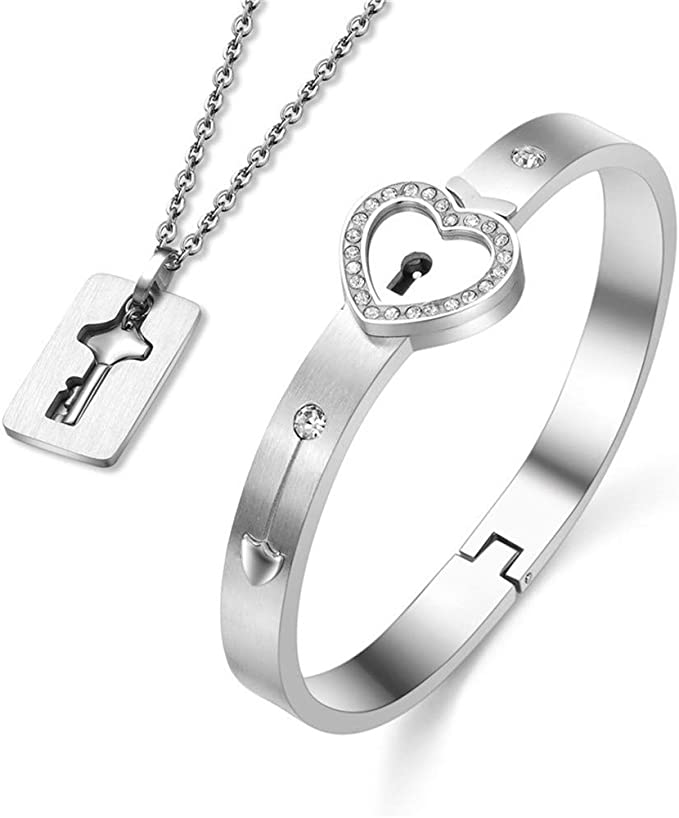 This is a fully functional lock and key jewelry set for couples that is super delicate and chic!
---
'Reasons Why I Love You' Puzzle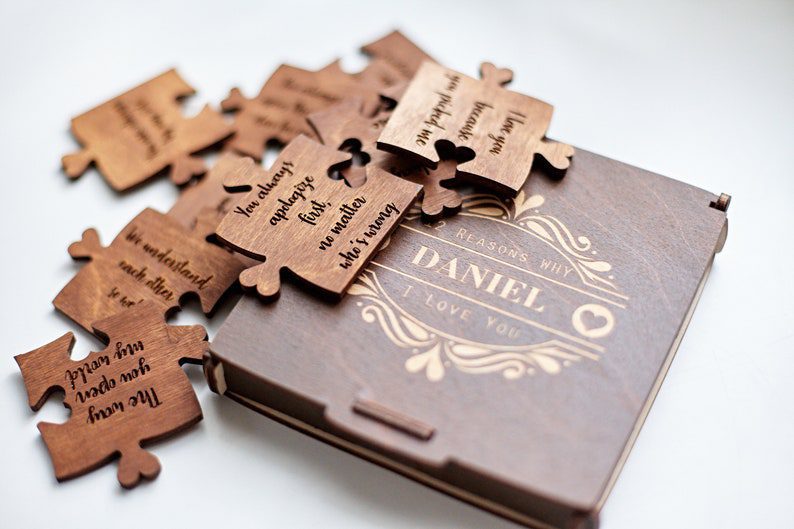 This puzzle allows you to showcase 12, 20, or 32 reasons why you love your partner. They will love reading all the different reasons as they put the puzzle together!
---
Capsule Messages in a Bottle

Looking for a sentimental gift idea? These capsule messages are a great way to share your feelings or to remind your loved one why you adore them so much.
---
"Deeper Conversations" Card Game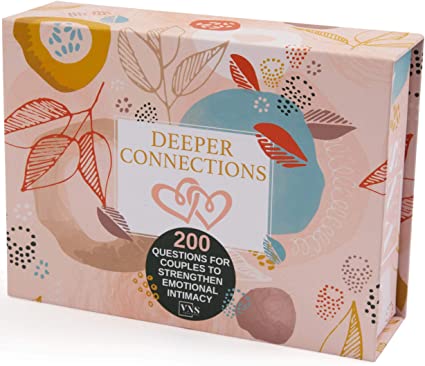 Looking to form a deeper connection with your partner? This card game has 200 questions that will dig deeper into your relationship, making it stronger than ever. Pair it with some wine and snacks for a fun date night idea.
---
Custom Photo Throw Blanket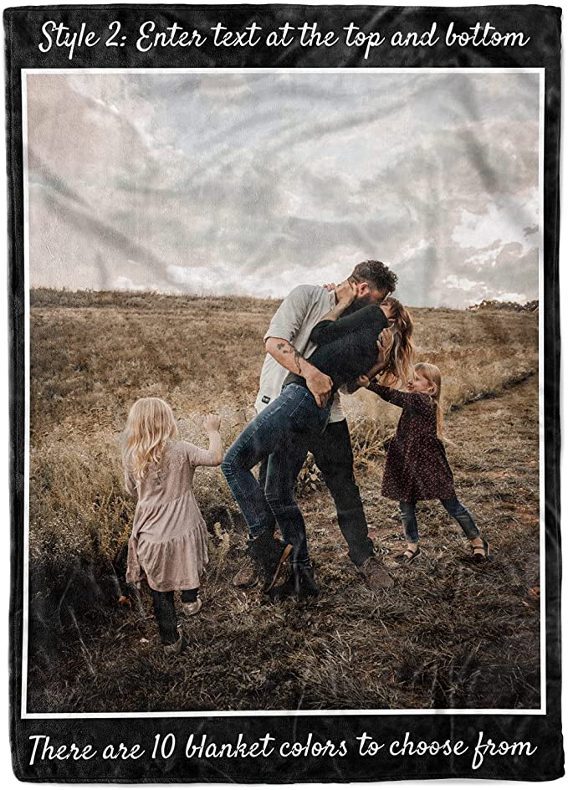 Create a custom photo blanket for you and your partner to snuggle under.
---
The Adventure Challenge: Couples Edition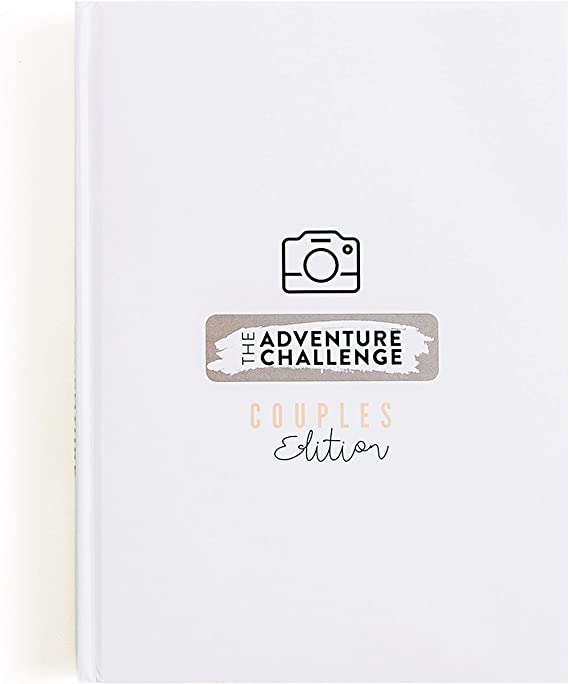 Make dating fun again with this adventure challenge book! With challenges ranging from baking an apple pie blindfolded to painting on a unique canvas, boring date nights are a thing of the past. Until you scratch it off, your adventure is a mystery!
---
Magnetic Bracelet Set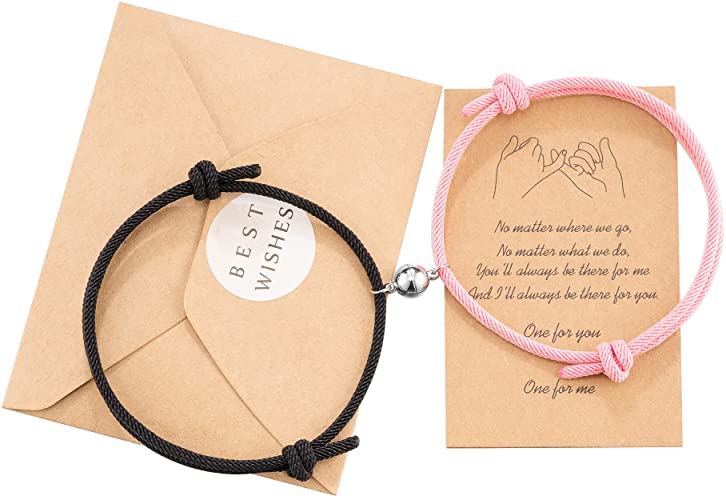 These magnetic bracelets link together when holding hands and are the perfect romantic gift idea for couples.
---
Song Soundwave Wall Art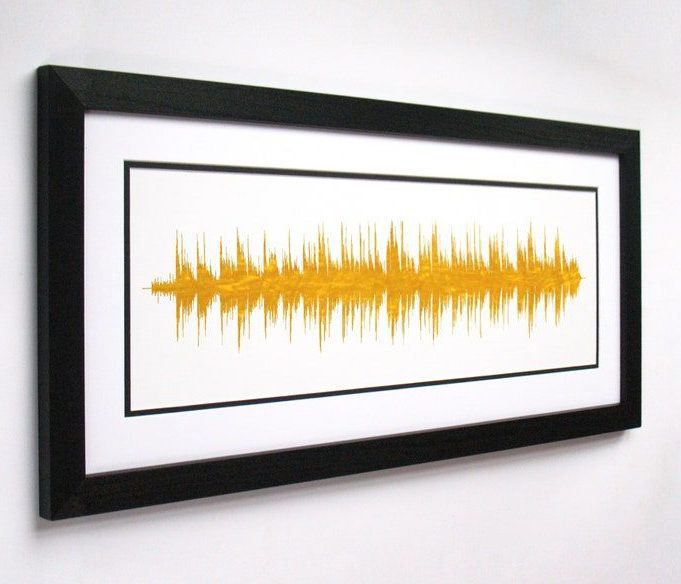 Turn your special song into a piece of artwork. This soundwave art allows you to take any song and turn it into a frameable piece of art that you can cherish in your home.
---
Personalized Link Bracelet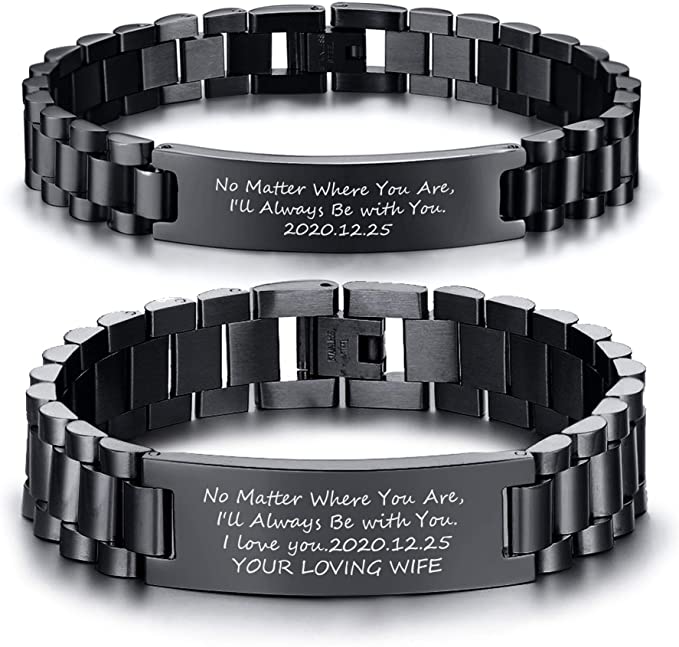 Add a custom message for your partner on these sleek link bracelets! They can be purchased as a set or as a single bracelet.
---
Retro Mix Tape USB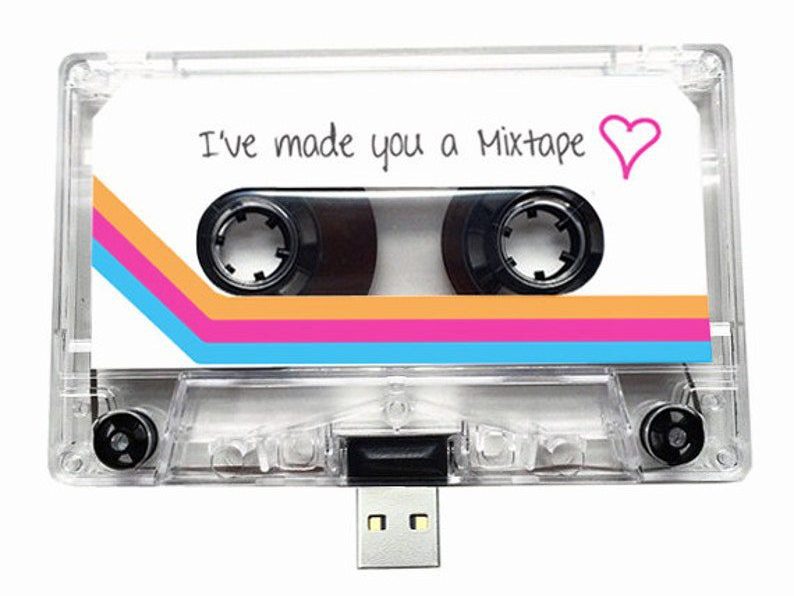 Remember when sharing mix tapes and CDs was a thing? This retro USB mixtape allows you to share a mix, but in a modern way! It comes in various designs as well.
---
Custom Star Map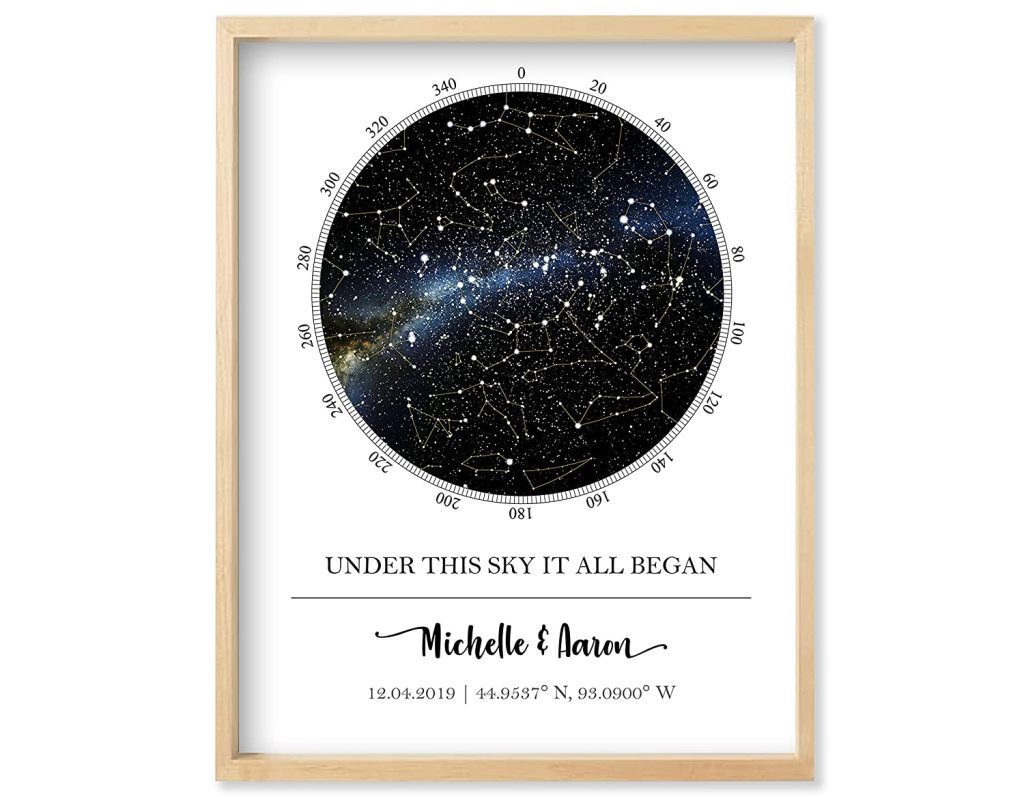 Do you and your partner have a date and location that's special to you? Using an advanced star catalog, you can get a custom star map that's unique to your special date and place!
---
Custom Retro Viewfinder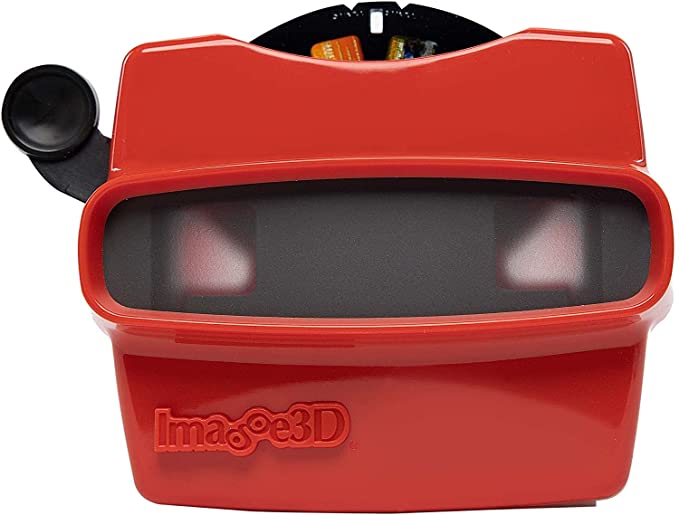 Just like the old toy, you can create your own custom reel featuring the photos that are most special to you and your partner!
---
Player 1 & Player 2 Keychain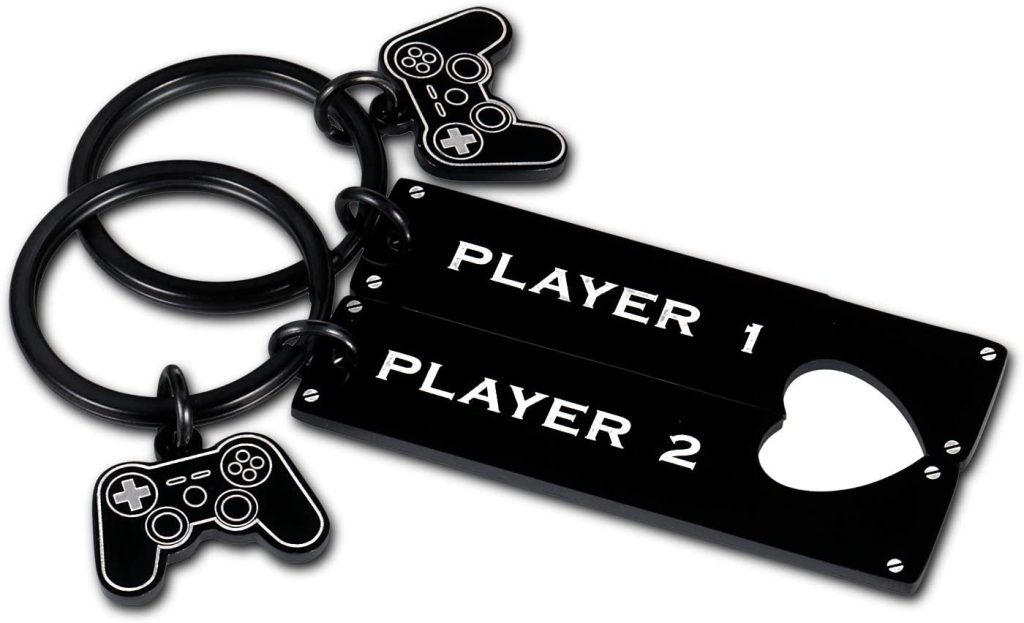 Perfect for the gaming couple, this player 1, player 2 keychain set is a sweet way and simple way to say "I'm yours."
---
Marriage Prayer Photo Frame
This marriage prayer photo frame is a sentimental anniversary gift idea for any couple!
---
Personalized Vertical Bar Necklace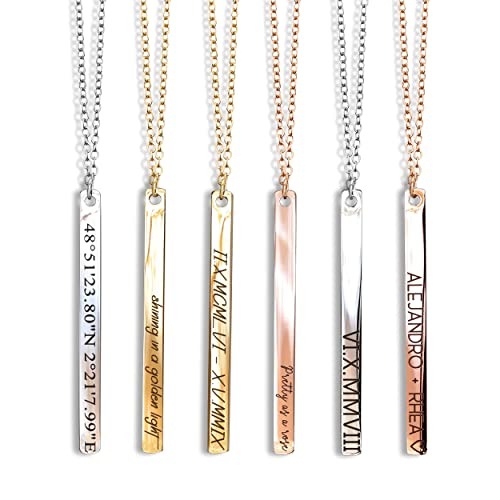 These dainty bar necklaces are absolutely stunning and can be personalized with a date, name, coordinates, short phrase etc. to make it perfectly unique for your partner.
---
Long Distance Connection Bracelets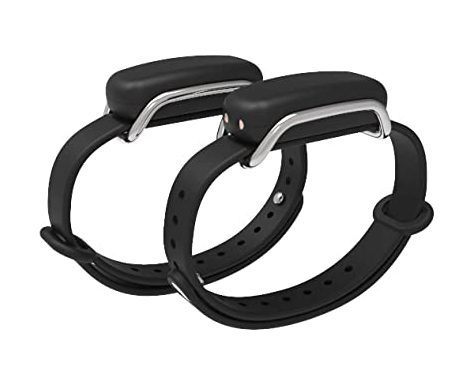 Perfect for long-distance relationships, these connection bracelets allow you to send simple messages via lights and vibrations to let your loved one know you're thinking of them.
---
Personalized Record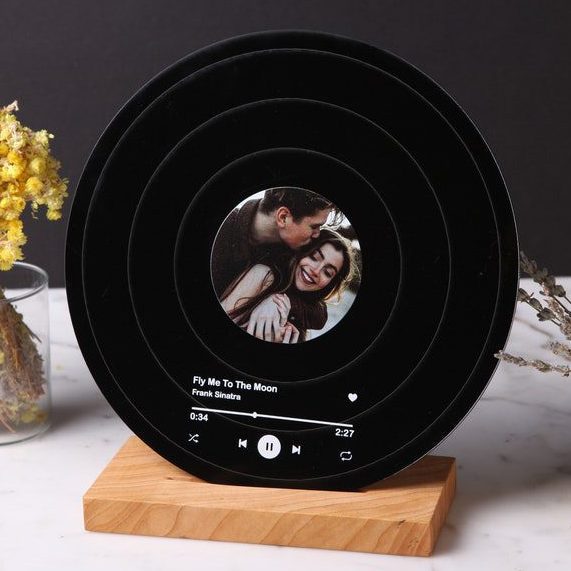 This personalized record allows you share a special song with your partner. You can customize the photo, song, time stamp, and then it has a Spotify scan code so you can play the song.
---
Personalized Framed Wall Art
Your partner will adore this unique wall art that allows you to customize the characters, quote, and even comes framed!
---