Winter 2021 Beachly Beauty Review & Unboxing
The Beachly Beauty Winter box is now available! Below you'll find my full review of this season's box and an unboxing of everything that came inside this clean beauty subscription box!
PROMO: For a limited time, use the promo code FIFTY to save 50% on your first box + free shipping! Check it out here >>
*This box was gifted and this post contains commissionable links, but all opinions are my own and I truly appreciate your support.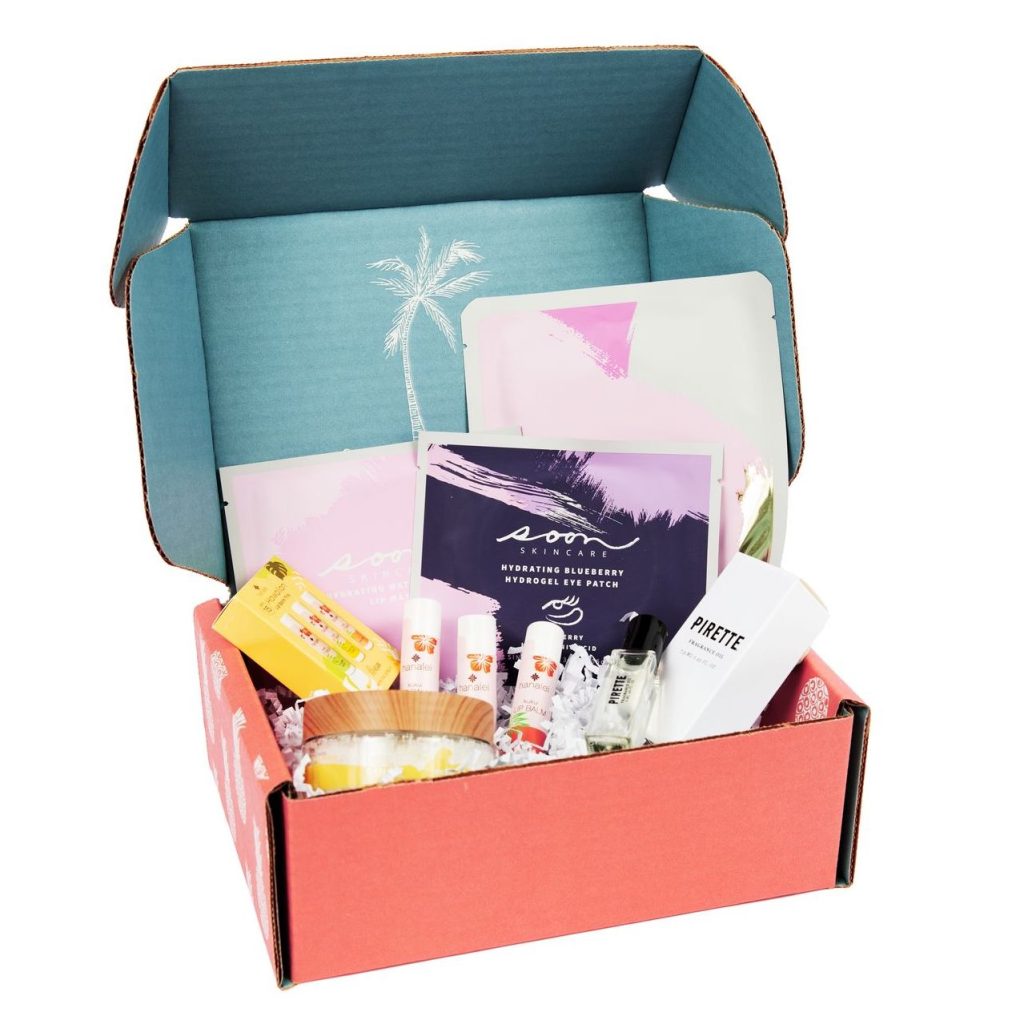 Beachly Beauty: A Clean Beauty Subscription Box
Beachly Beauty is a clean beauty subscription box that features premium beach-inspired products ranging from skincare, haircare, and more!
Each box includes 4-6 full-sized clean beauty products that are cruelty-free and valued at over $100! You can expect items such as facial cleansers, lip balms, hair masks, moisturizers, bath soaks, and so much more!
If you want to know all there is to know about this clean beauty subscription box, click here to check out my full Beachly Beauty review.
Beachly also offers a quarterly subscription box filled with beach-inspired goodies including home decor, skincare, apparel, and more! You can check out the Beachly lifestyle subscription box here >>
---
Beachly Beauty Winter Box Review – SPOILERS!
This season's Beachly Beauty box is like a warm, tropical vacation wrapped up and delivered straight to your front door.
With beachy scents, Hawaiian-inspired products, and all-natural ingredients, your beauty routine will be glowing up in no time. It has a little bit of everything – a splash of fragrance, dose of skincare, and a whole lotta hydration for only $29.
The Beachly Beauty Fall box includes the following items:
FYI –ALL boxes include the same products so if you want to keep the contents of your box a surprise, don't read ahead!
Mini Fragrance Roller by Pirette ($24 MSRP)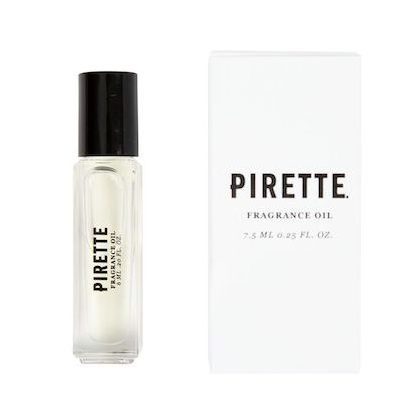 Inhale the iconic scent of Summer no matter what time of year with this beautiful blend of coconut, surf wax, sunscreen, and that sun-washed smell after a day at the beach. Roll the fragrance across your inner wrists, neck, and décolletage to warm up the oil and radiate a salty scent that will transport you to white-sugar beaches.
---
The Soon Starter Kit by Soon Skincare ($20 MSRP)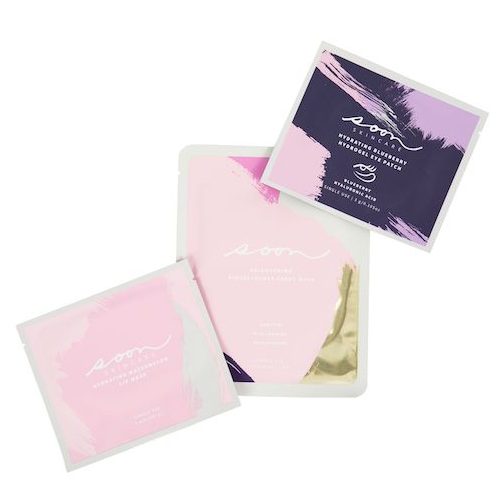 This trio of sheet masks is a force to be reckoned with. Enjoy a bio-cellulose brightening face mask to smooth and even your skin tone and a hydrating bundle of lip masks to soften and plump your lips. Plus, these masks are biodegradable which makes them good for you and the environment. It's time to kiss those dry lips and dull skin goodbye, sunshine!
---
The Kukui Lip Balm Trio by Hanalei ($20 MSRP)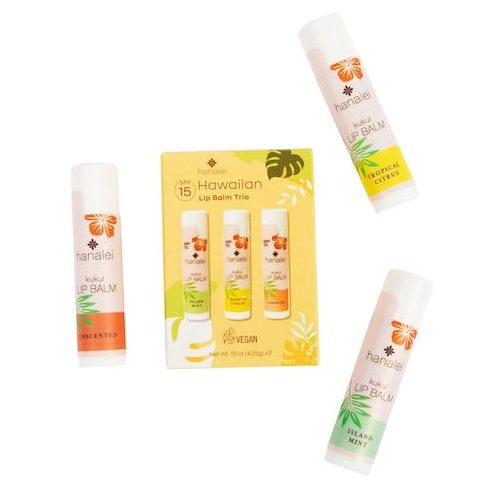 Chase the sun all season long with endless smiles and ultra-nourished lips. This SPF 15 lip balm trio is infused with pure Hawaiian kukui oil to triple your hydration and protect your lips from all of life's adventures. You'll be feeling the lush spirit of aloha in no time with this tropical trio on-hand.
Scents: Island Mint, Tropical Citrus, and Unscented
---
Maui, Hawaii Scrub by Beach Rinse ($14 MSRP)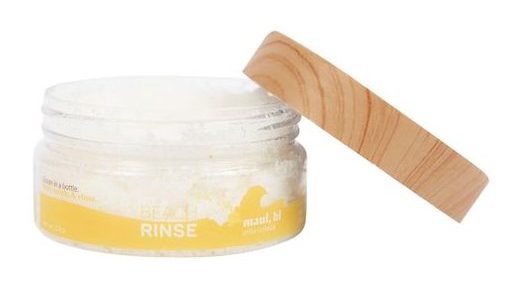 Does anything say tropical vacay more than a piña colada!? This beach rinse smells so good you'll be craving that sweet beach drink in no time. With the perfect balance of pineapple and coconut, this scrub is intoxicating in all the right ways. With all-natural ingredients, of course! Your hair will feel beachy and your skin will feel ocean-dipped.
How to use: Soak in it, scrub in it, you can even rinse your hair with it!
Retail Value of Box: $78
The Beachly Beauty winter box is now available! Get your box here >>
---
Save 10% On Your Beachly Beauty Box
For a limited time, Beachly is offering its best-ever discount for new members!
Sign up today and receive 50% off your first Beachly Beauty Box. That's $78 worth of clean and cruelty-free products for less than $15 when you use the code FIFTY at checkout.
You can snag their latest box here >>