The Best Teachers Day Gift Ideas That They'll Actually Want
Looking for the best teachers day gift ideas to show your gratitude for all their work? Check out this list of teacher appreciation gift ideas that are teacher-approved.
It should certainly come as no surprise that teachers and educators are some of the most hard-working, caring, and patient people out there.
Why not show your gratitude with a small gift?
From practical items such as classroom supplies to fun items such as wine glasses, this list is filled with something for everyone.
20+ Teachers Day Gift Ideas
Whether you're looking for teachers day gift ideas or a gift for teacher appreciation week, check out the ideas below to give them a gift they'll love.
A Coffee Sampler Kit or K Cups
Gift the gift of caffeine with a coffee sampler pack that will allow them to try some new flavors! This gourmet sampler kit from Bean Box allows you to choose your roasts.
Check out this Bean Box Sampler Pack here >>
This K-Cup Variety pack includes 20 different delicious flavors.
Check out this K-Cup variety pack here >>
---
An Insulated Water Tumbler
These Simple Modern water tumblers are all the rave right now. They are sleek, practical, and keep drinks cold for 24 hours or hot drinks for 8.
Check out this Simple Modern water tumbler here >>
---
Dry Erase Markers or Classroom Supplies
Basic classroom supplies are a great practical gift for teachers that they'll be super appreciative to receive. Also consider supplies such as pencils, facial tissue, sanitizer wipes, and more.
Check out these dry erase markers here >>
---
A Weekly Planning Pad
Check out this weekly planning pad >>
---
Desktop Calendar
These wooden calendars are the perfect desk accessory. Plus, they can be used year after year.
Check out this wooden desktop calendar here >>
---
Erasable Highlighters
These highlighters are perfect for grading, planning, and so much more.
Check out these erasable highlighters here >>
---
Ceramic Mug Gift Box
This adorable gift box comes with a 14oz ceramic mug, coaster plate, and gold stirring spoon.
Check out this Ceramic Mug Gift Set here >>
---
Sticky Note Set
This set of sticky notes are perfect for every situation. From tabbing to jotting down notes to leaving memos, and more, these tabs will be ideal for any educator!
Check out this sticky note set here >>
---
Gift Cards
Gift Cards are the perfect gift for the teachers because they can use them however they want! Consider sending digital or physical gift cards for places like Amazon, Starbucks, Door Dash, and more.
Check out Amazon gift cards here >>
---
Beaded Lanyard
These beaded lanyards are the perfect teacher accessory for them to carry around their school i.ds. Plus, they come in a ton of different colors!
Check out this beaded lanyard here >>
---
Novelty Socks
These novelty socks are especially great for STEM teachers.
Check out these novelty socks here >>
---
Before/After School Set
This is the perfect combination for any teacher! This gift set includes the 'Before School' Coffee Mug and 'After School' Wine Glass.
Check out this gift set here >>
---
Punderdome Game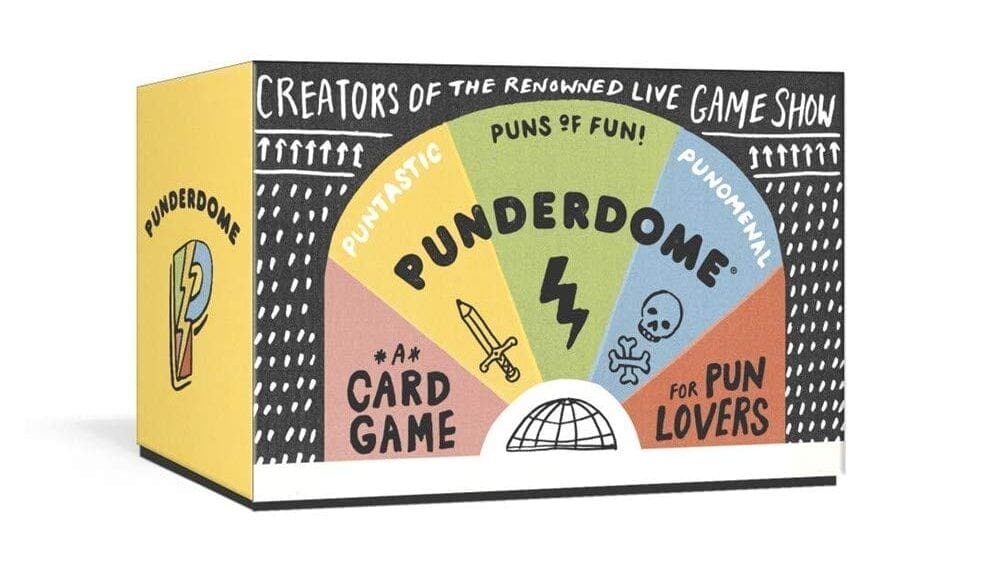 This card game is perfect for English or Literature educators and enthusiasts.
Check out this Punderdome Card Game here >>
---
A Book Tote
This Kate Spade Book Tote is the perfect teachers day gift idea!
Check out this Book Tote here >>
---
Candle Set
Give the gift of comfort with these luxurious set of candles. Plus, the packaging is gorgeous.
Check out this candle set here >>
---
Magnetic Bookmarks
These magnetic bookmarks would be the perfect accessory to stick in a card or to pair with a gift card. They are also available in a ton of different colors.
Check out these magnetic bookmarks here >>
---
Mini USB Desk Fan
This mini USB desk fan is perfect teachers day gift idea, especially for those working in a school without air conditioning.
Check out this USB Desk Fan here >>
---
Motivational Stress Balls
It's no surprise that educators are hard workers. Give the gift of some stress-relief with this set of motivational stress balls.
Check out these stress balls here >>
---
Yoda Best Teacher Ever
Perfect for the star wars fan, this star wars mug is a great gift idea for teachers!
Check out this Yoda Teacher mug here >>
---
Pencil Case
This large capacity pencil case is perfect for teachers to bring all of their grading supplies to and from work.
Check out this pencil case here >>
---
Motto of the Day Card Set
This cute Motto of the Day card set is the perfect inspirational desk accessory for any educator and includes 76 unique cards.