The Craft Subscription Box You Never Knew You Needed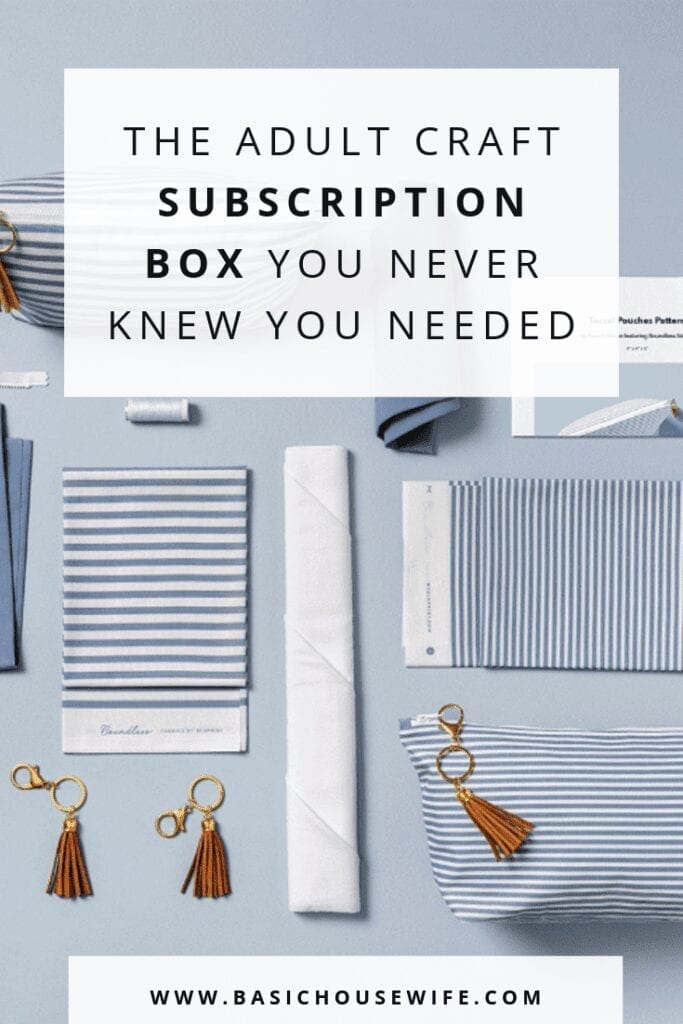 If you haven't already heard of Bluprint and you're an adult who loves to craft (hand raised high, over here!) then you came to right place because I have exciting news for you!
For as long as I can remember, crafts have been my jam. The high that I got as a child from buying those craft kits at Target slowly evolved into a full-on addiction that has carried into adulthood.
My problem? I'm a bit of a hobbyist. And when I dabble in a new hobby, I go all in. Like, I will buy everything required for said hobby before I even know if I like it. You should see the yarn collection I accumulated during my weaving phase. Yikes.
Luckily, I not only learned about Bluprint, but they just launched a membership that is literally the perfect solution for the chronic hobbyist in me. Wanna hear about it!? Let's gooooo.
By the way…Just to keep it real, this blog contains affiliate links, but all opinions are my own and I would not promote products that I haven't either a) tried myself or b) done my research on!
Bluprint: The Ultimate Craft Resource for Adults
What is Bluprint? Bluprint is the ultimate online crafting resource for adults. A membership allows you unlimited access to stream hundreds of crafting classes taught by the world's leading experts. Whether you're learning a new craft or freshening up your skills, it's the ultimate community for anyone who loves to create.
I'm talking embroidery, knitting, sewing, cake decorating, drawing, photography, jewelry making, woodworking, paper crafts, and so much more. Not only do they offer crafting classes, but they have classes on cooking, fitness, home DIY projects, and so much more!
But it doesn't stop there. Along with hundreds of classes, they have a huge library of patterns, how-to guides, and even a shop where you can get discounts on all of your supplies.
Bluprint's Craft Subscription Box

This is where the game changes and what makes my little hobbyist heart flutter. Bluprint just launched a membership option that also includes four craft subscription boxes filled with a project of your choosing!
So not only will you get access to the entire online library of classes and projects, but you will also get your quarterly project boxes as well! Ah!!!
What's Included in the Bluprint Subscription Project Box?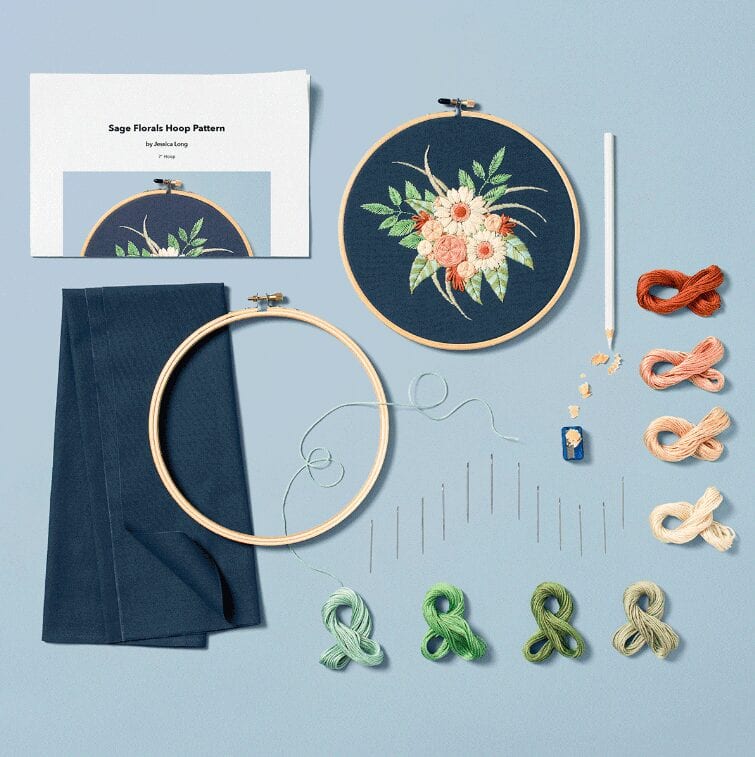 Every season, you get to choose which project you want to receive. They launched their subscription box with five different project options, but I assume as this gets more popular, the options will expand.
Regardless, they do a fantastic job of offering a variety of projects to suit different interests.
Once you pick your project, your box will include everything necessary to make it (unless you choose a sewing project — obviously the sewing machine is not included.) From the pattern to supplies to video lessons — your box comes with everything you need for your project.
How Much Does a Bluprint Membership Cost?
There are three different options for your Bluprint membership, depending on what you're looking for and what your crafting budget looks like. (Is a crafting budget a thing!?)
Membership's are as low as $6/month and the most expensive one (which includes the project boxes) is $17/month. Not too shabby!!
Monthly Plan — This plan gives you access to the entire online library, but doesn't include free shipping or the quarterly project boxes.

Annual Plan — This plan gives you access to the entire online library AND free shipping within the US. However, it does not include the quarterly project boxes.

Premium Plan — This plan gives you access to the entire online library AND free shipping within the US AND includes the four quarterly project boxes.
Click here to check out the three membership options.
Shouldn't You Be Crafting By Now?
If this is brand new to you, I'd love to know your thoughts! Are you excited? Seem too good to be true? Ready to sign up!? Leave a comment below and let me know if you've tried Bluprint, plan to, or don't think it's really your thing.
If you're interested, feel free to check out more about Bluprint here! I promise you won't be disappointed!