An Honest TokyoTreat Review: Is The Japanese Snack Box Worth It?
If you like Japanese culture or trying new foods, you'll definitely want to check out this TokyoTreat review. From my first impressions to what you can expect out of a subscription, here's everything you need to know about this popular Japanese snack box.
This post contains commissionable links and I was sent a free box to review. However, all opinions are completely honest and my own.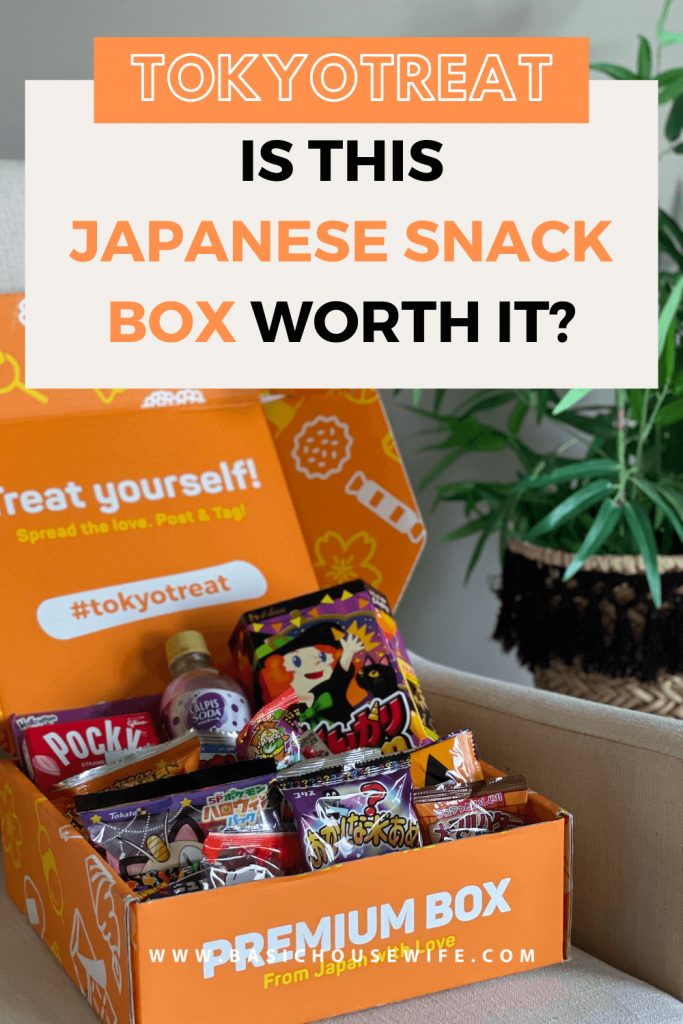 I have tried many a subscription box in my day, but I can honestly say that I have never tried a food subscription box, let alone a Japanese snack box.
So when TokyoTreat reached out to me about trying their box, I was surprised, but also super intrigued.
I mean, snacks are a major weakness of mine so when I was told that I could try a box of unique Japanese snacks sent to my door, I couldn't say no.
Now, I'll be honest. I don't have experience with Japanese candy and snacks beyond Pocky and Hello Panda cookies so I was going into this experience completely blind.
But I thought, if good, this box would make a great gift idea for anyone who likes snacks, trying new foods, anime, Japanese culture, etc.
So without further ado, my TokyoTreat review is below, along with everything you need to know about this Japanese snack box.
---
What Is TokyoTreat
TokyoTreat is a monthly Japanese snack subscription box filled with 12-17 full-sized items such as candy, chips, drinks, and more.
Each box is delivered from Japan so you know the items are unique and probably unavailable or super expensive in the states.
How Much Does TokyoTreat Cost
A TokyoTreat box is $35/month + shipping.
When broken down, that's about $2-3/snack, which feels a bit high, but again, you're getting premium Japanese snacks that you won't find elsewhere.
However, you can save up to $42/year by purchasing a 3, 6, or 12-month subscription.
TokyoTreat shipping fees range from $10.50 to $12.50 and everything is shipped Express so you'll get it within 2-5 postal days.
So all that being said, expect to pay just under $50 for a box.
---
What's Inside a TokyoTreat Box?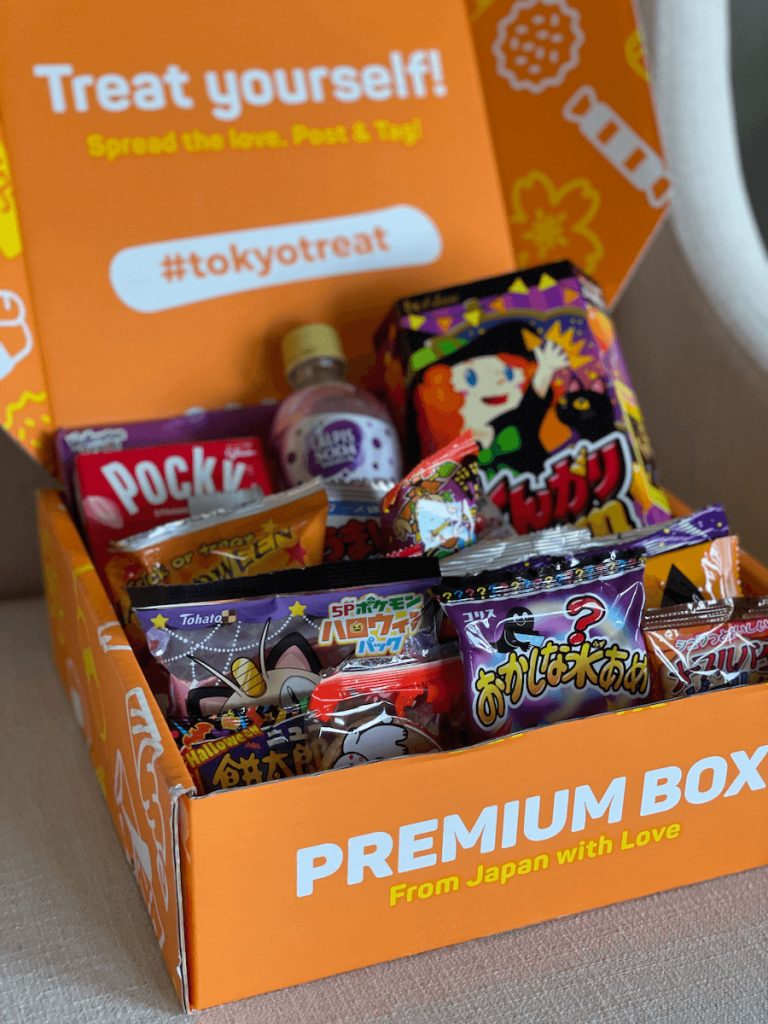 As mentioned above, each TokyoTreat box comes with 12-17 full-sized items.
These items are a hand-picked collection of Japanese candies, DIY kits, traditional Dagashi snacks, savory snacks, and a drink.
Snacks that you receive in your TokyoTreat box are not ones that you'll find at your local grocery store so that element of exclusivity makes this box really unique!
Check out my TokyoTreat review and unboxing in the video below. For context, I received the Premium box option.
My Honest Thoughts of the TokyoTreats Box
Overall, I thought this was such a fun subscription box and was totally unlike anything else I've tried before! From the second I opened the box, it brought a smile to my face and continued to keep me excited throughout the whole unboxing.
Could I see myself subscribing and getting this on a monthly basis? No, not really.
Would I purchase this as a gift for one of my younger nieces or nephews? Absolutely!
I think if you find value in a subscription box like this (because let's be honest — it's pretty spendy) it's a great option for you!
Pros of the TokyoTreat Box:
The items are authentic and unique
The box is SO much fun to open and each box has its own theme
The boxes are jam-packed with goodies!
The shipping is super fast, considering it's coming from overseas
Cons of the TokyoTreat Box:
The cost (box + shipping) is really high, but you're getting authentic products that you can't find elsewhere so it all comes down to how much value you personally see in this box