Closet Office Ideas: Cloffice Essentials to Create Your Dream Work Space
Looking for closet office ideas and not sure where to start? Check out these tips and must-have essentials to create the closet office of your dreams!
This blog contains affiliate links, meaning I earn a small commission when you purchase through them. All support is greatly appreciated!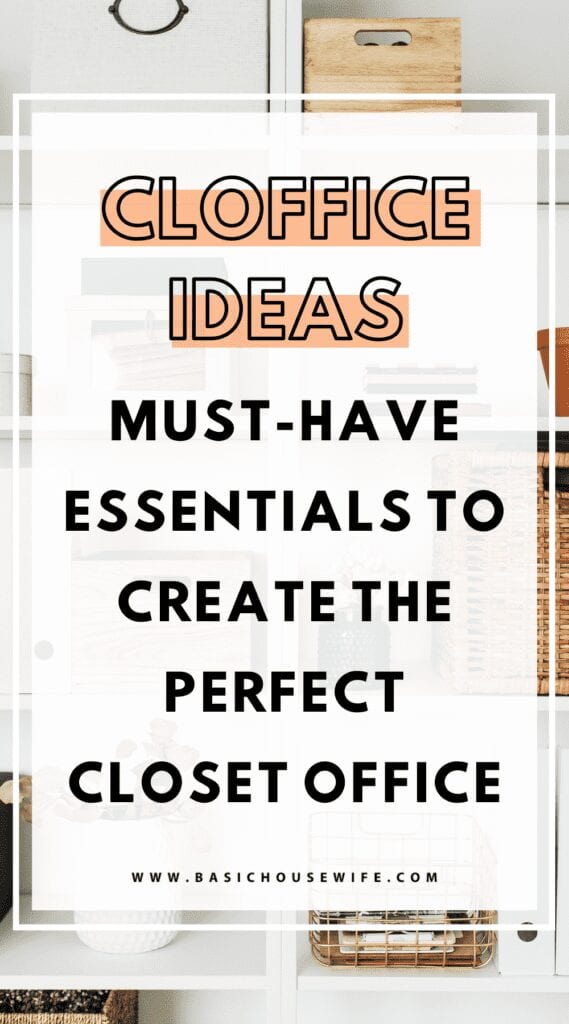 Have you heard of the new cloffice trend? With the rising trend in working from home, people are getting creative with their home-office space and cloffices, or closet offices, have become all the rage.
Essentially, people are turning their hallway closets, bedroom closets, etc., into functional and affordable home offices!
Cloffices are a great space-saving option and allow you to literally close the door when you clock out each day.
Not sure how to go about creating a closet office? I have some tips and some closet office ideas below. Check them out!
How to Create A Closet Office
A cloffice can actually be a fantastic working space and the concept is pretty simple. Here are just a few rules that you should follow when creating your own closet office.
Find pieces that are small, yet functional. Obviously, depending on the size of your closet is going to make an impact on the size of furniture that you include. I have some great desks and storage solutions below, depending on your space needs.

Build up, rather than out. Shelving or wall organizers are going to be your best friend.

Get good lighting! Closet lighting can be super hit or miss. Make sure to either install new lighting or get a good desk lamp or string lights to brighten up the space. I have some lighting options below.

Make it a space you want to be in. Just throwing a desk and a chair into an office isn't going to make you want to work there. Make the space feel comfy, cozy, and like your own so that you look forward to "going to work" each day.
---
Want more home office ideas? Check out these posts:
---
Closet Office Essentials
It's important to have a few key peices when planning out your cloffice space. Here are some closet office ideas that you'll definitely want if you don't already own!
A Work Desk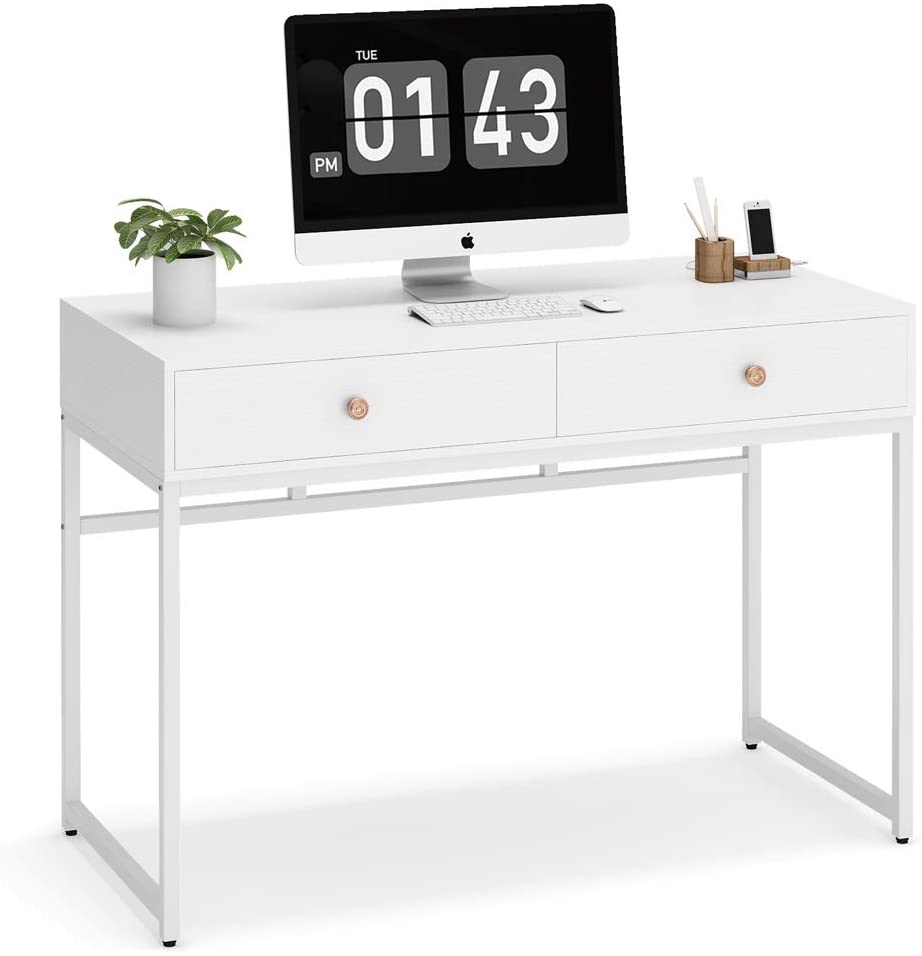 Getting a desk that fits your closet space is going to be the most obvious and important thing, but having built-in storage is also a major plus! This adorable desk is very well-rated, but Amazon has tons of other options as well!
Check out this chic work desk here >>
---
Small Folding Desk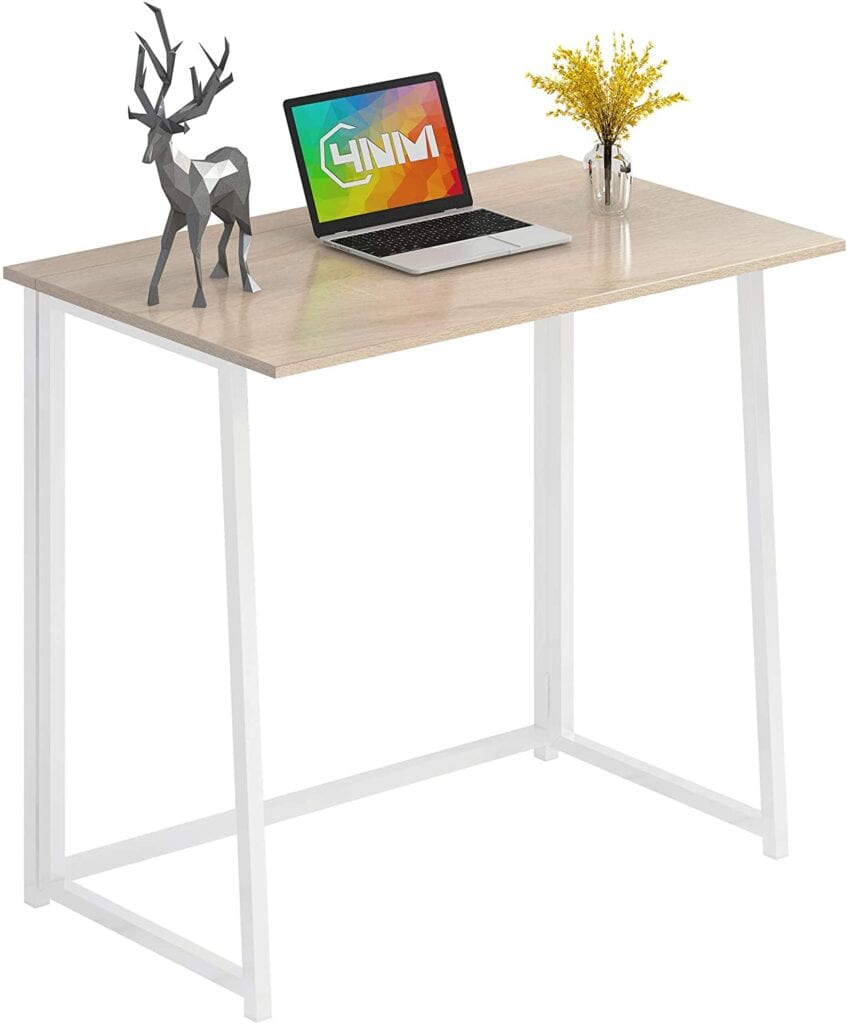 If you're working with a narrow closet space, this petit folding desk will be a great option for you! It also comes in other colors and the price is super affordable as well!
Check out this folding desk here >>
---
Leather Office Chair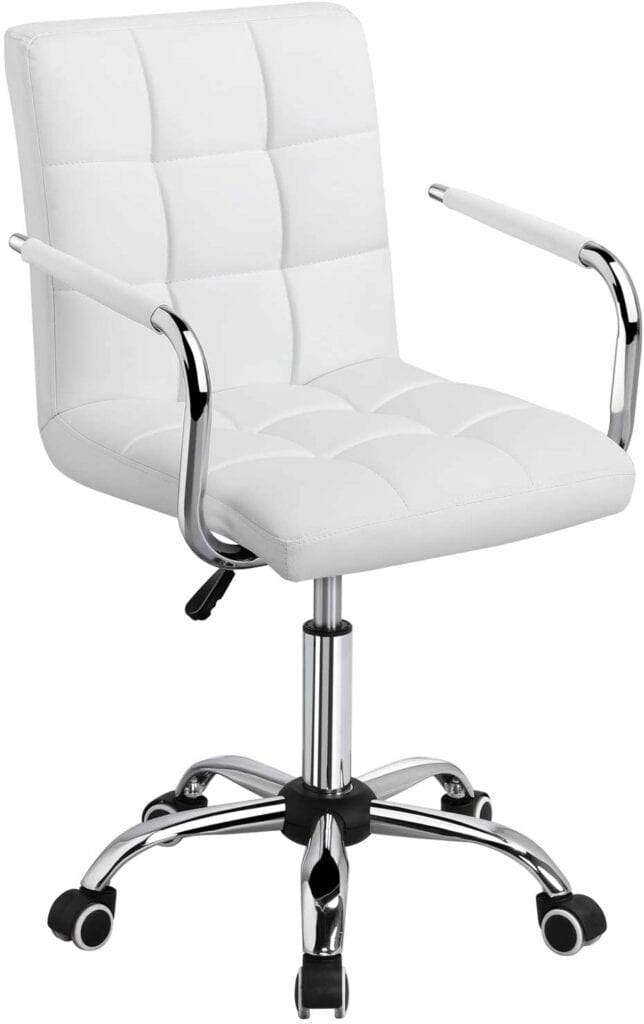 Having a comfortable office chair is a must-have for any workspace. You have to sit in this thing for 6-10 hours a day so make sure to get one that's good for your back and cute to look at!
Check out this office chair here >>
---
Desk Lamp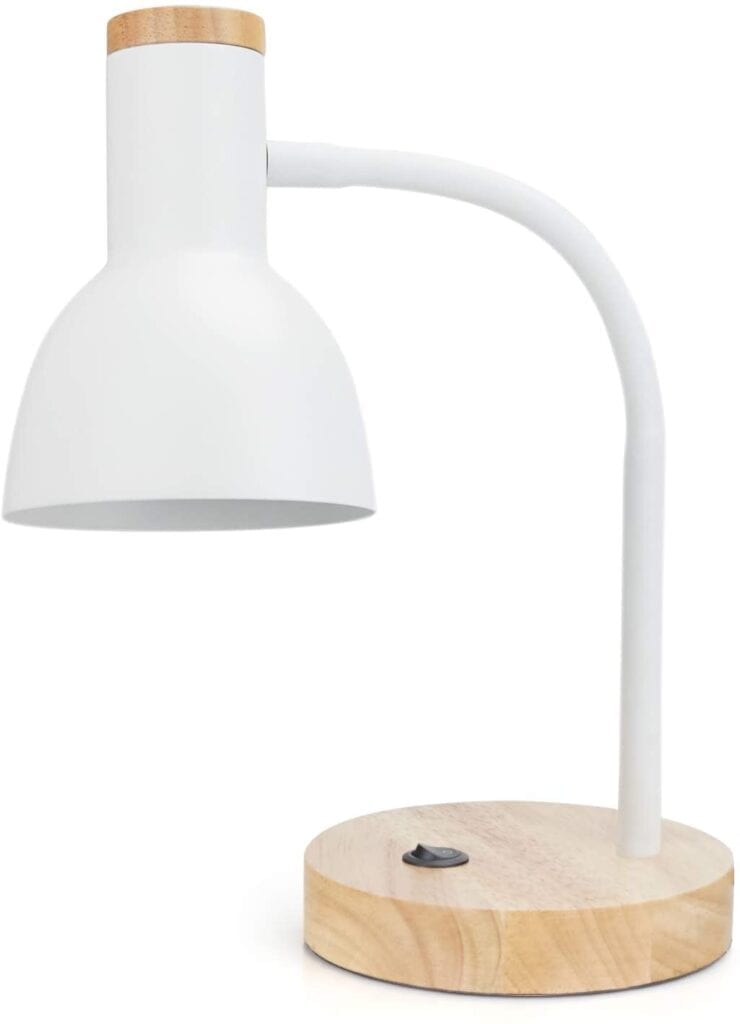 Remember how I mentioned that closet lighting is key? If it's too dim, you're going to have trouble focusing. If it's too bright, you're going to get headaches. Get a cute desk lamp that you will create a cozy environment.
Check out this desk lamp here >>
---
Closet Office Storage and Organization
Under desk storage or wall storage is a great use of your closet space. If you need some closet office storage ideas, look no further!
A Rolling Cart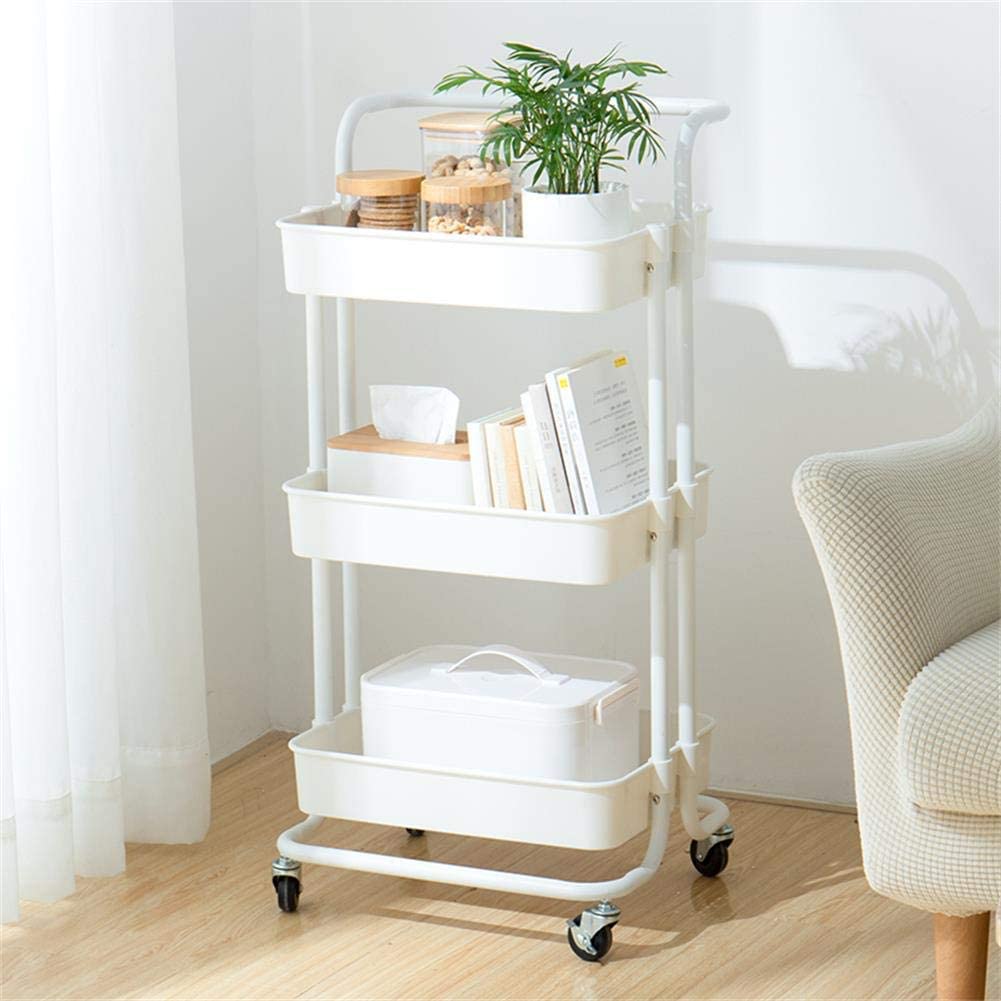 I love rolling carts, because they can be so multi-functional and easily moved around as needed! Get one to place beside your desk to store all of your paperwork, books, office supplies, printer, etc.
Check out this rolling cart here >>
---
Drawer Organizer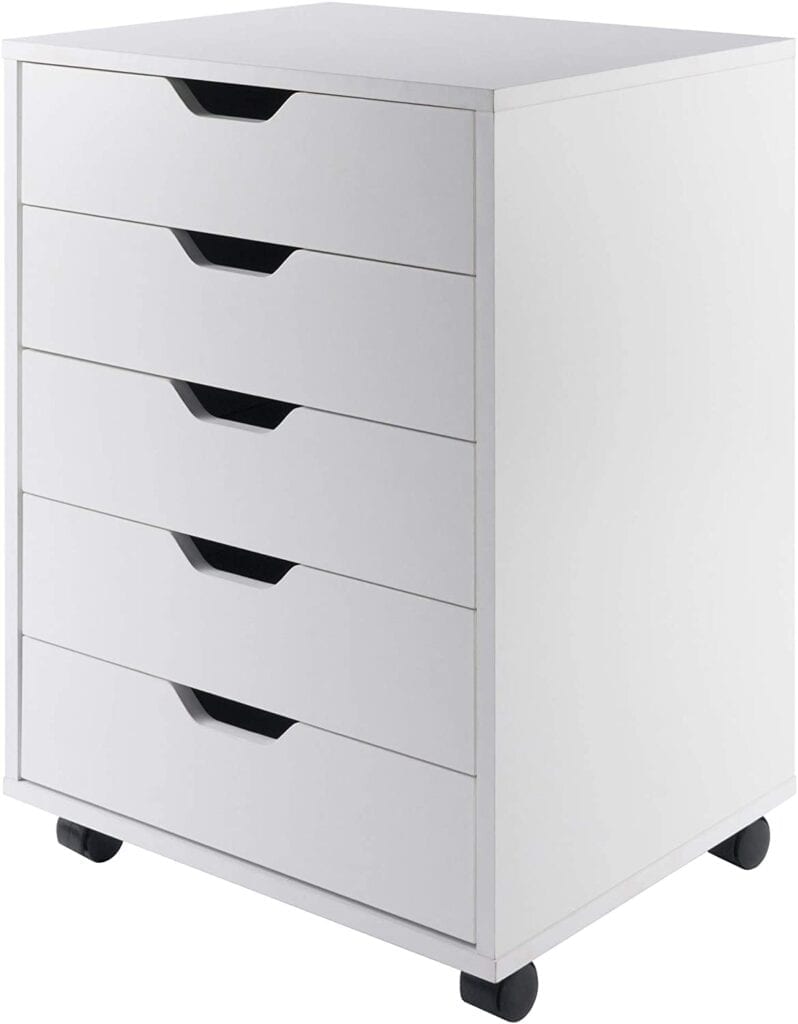 This drawer organizer is the perfect addition to any closet office space. It conveniently fits under (most) desks or could be set aside a desk for easy access. Use it to store your paperwork, office supplies, and more!
Check out this drawer organizer here >>
---
Wire Grid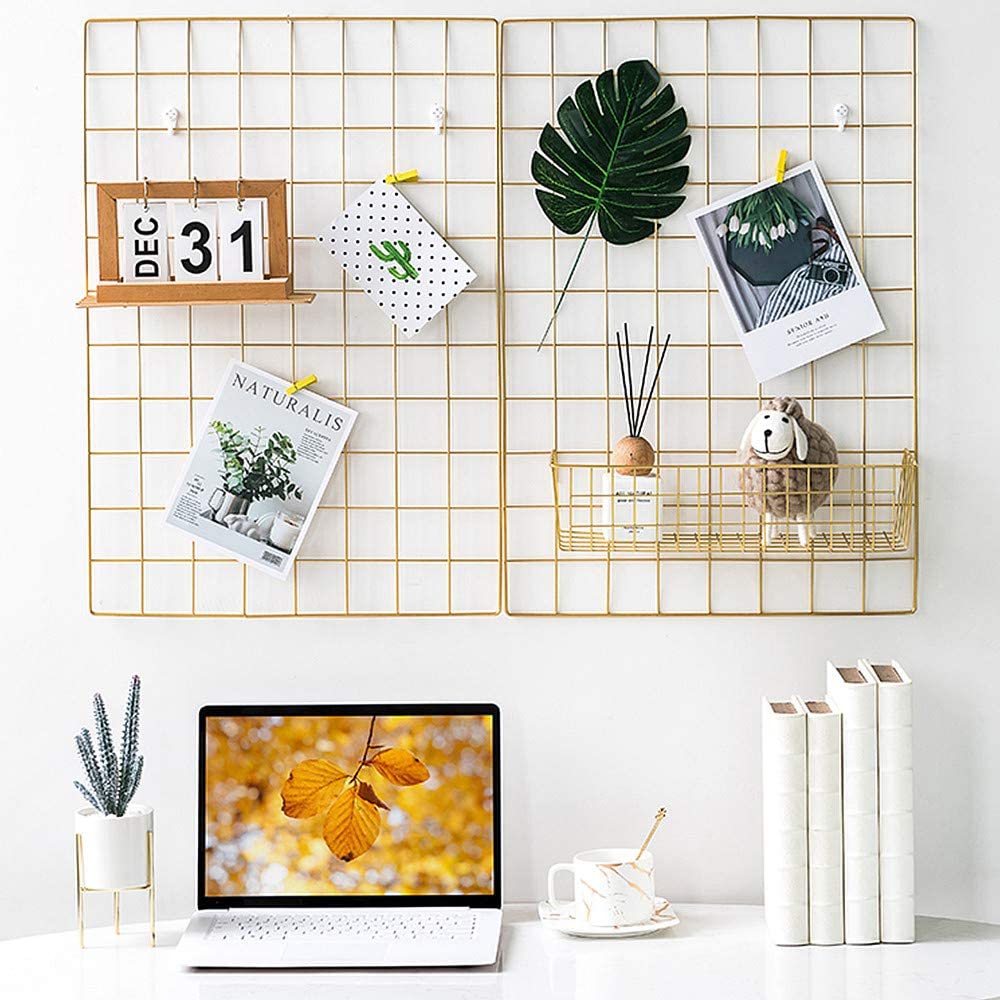 I have a wall grid and it's the perfect way to display any important documents, decorative art prints, and more! You can also get accessories such as the attachable shelf or cup holder to make it more functional!
Check out this wall grid here >>
---
Wall Shelving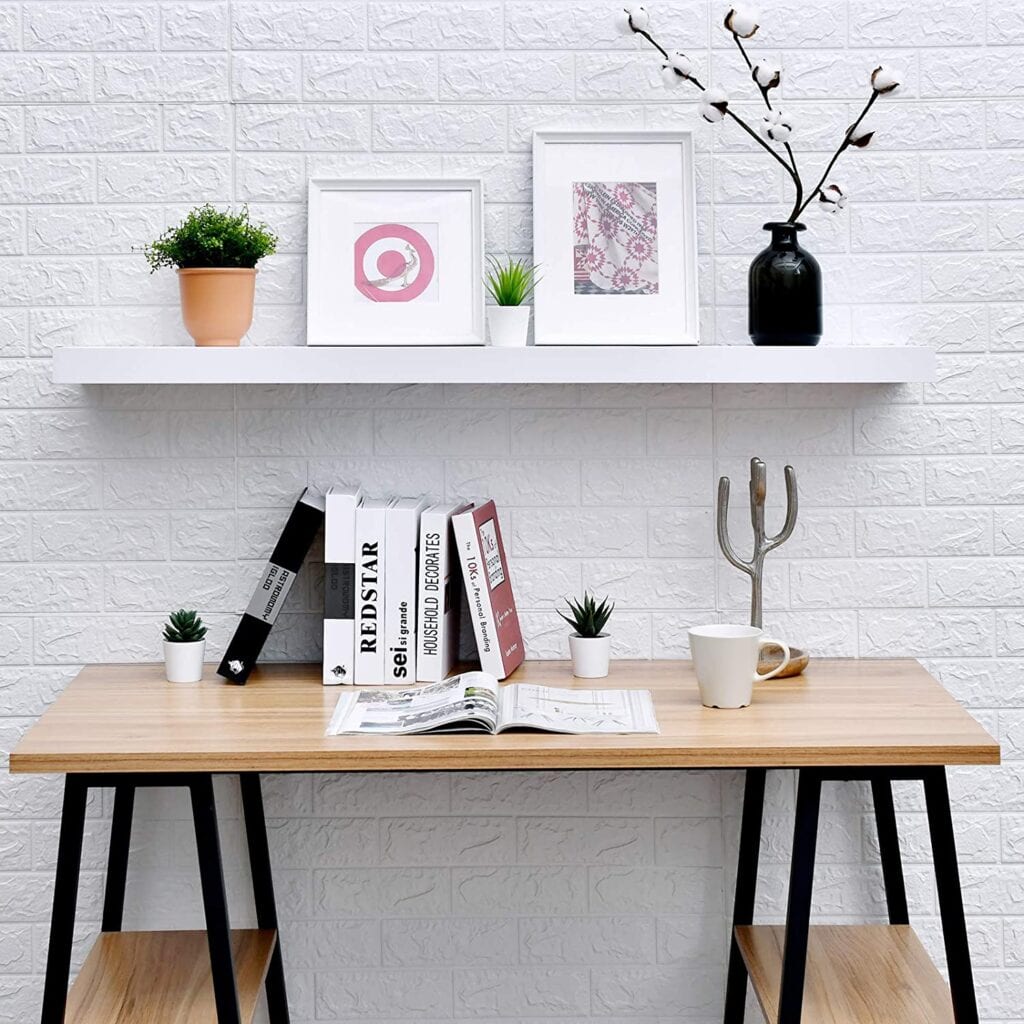 As I mentioned earlier, building up is going to be more useful than building out. Install some wall shelves over your desk that you can use for storage, decor, and more!
Check out these floating shelves here >>
---
Tabletop Shelf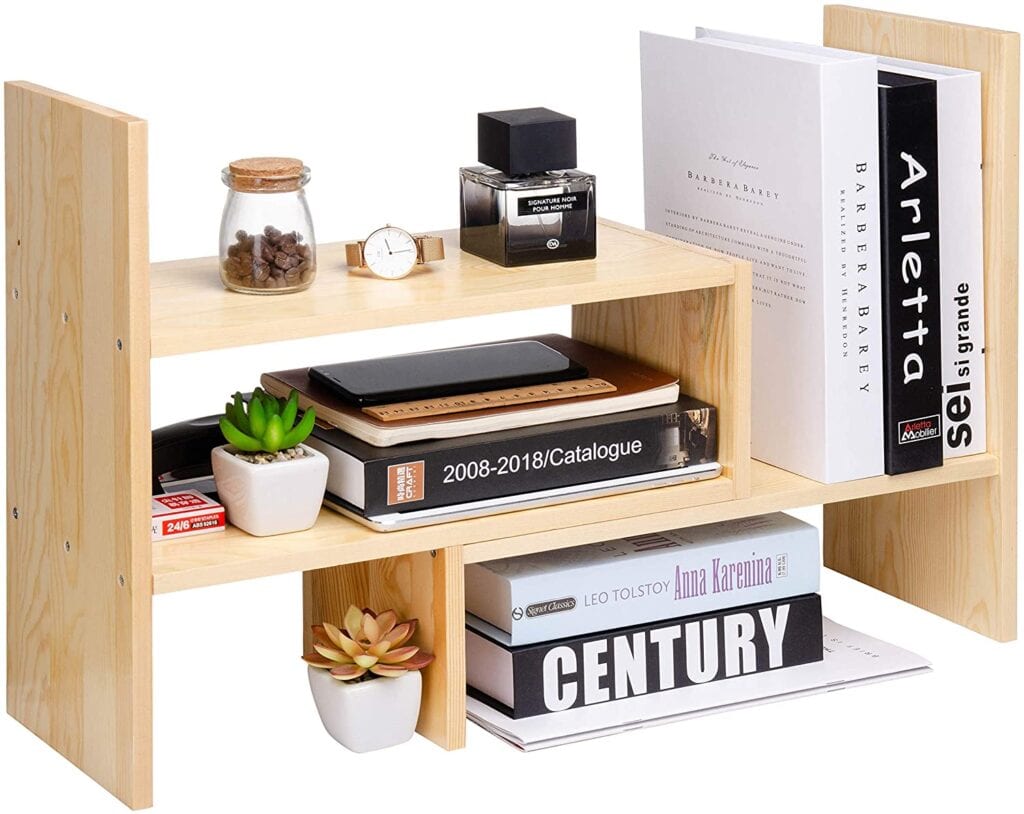 If you don't want to commit to hanging shelves on your walls, consider getting a tabletop shelf such as this one! It's perfect for storing books, documents, office supplies, and more.
Check out this tabletop shelf here >>
---
Desk Organizer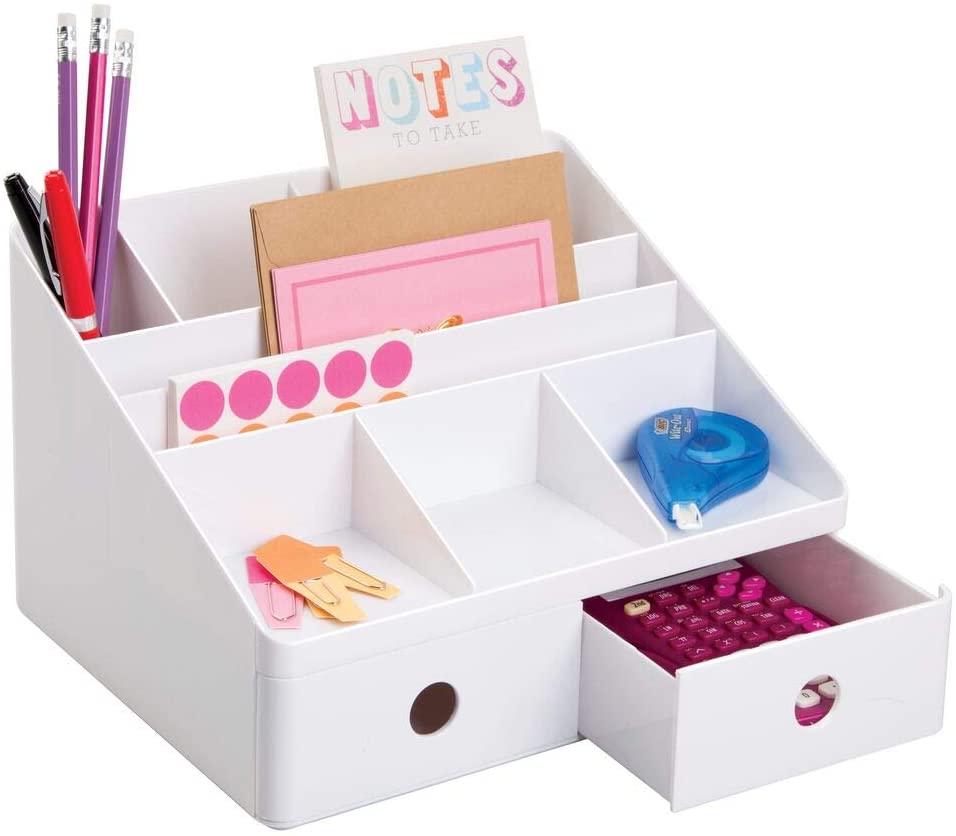 Keep all of your office supplies in-check with this super cute desk organizer. This is especially great if your desk doesn't have drawers.
Check out this desk organizer here >>
---
Computer Stand
This computer stand is the perfect way to make the most use out of your desk space. It has small drawers, allows you to store paperwork or books underneath, and comes in a variety of colors.
Check out this computer stand here >>
---
Other Must-Have Closet Office Accessories
To make the space your own, check out some of these closet office ideas that will personalize your space and make you feel more at-home.
Tabletop Space Heater & Fan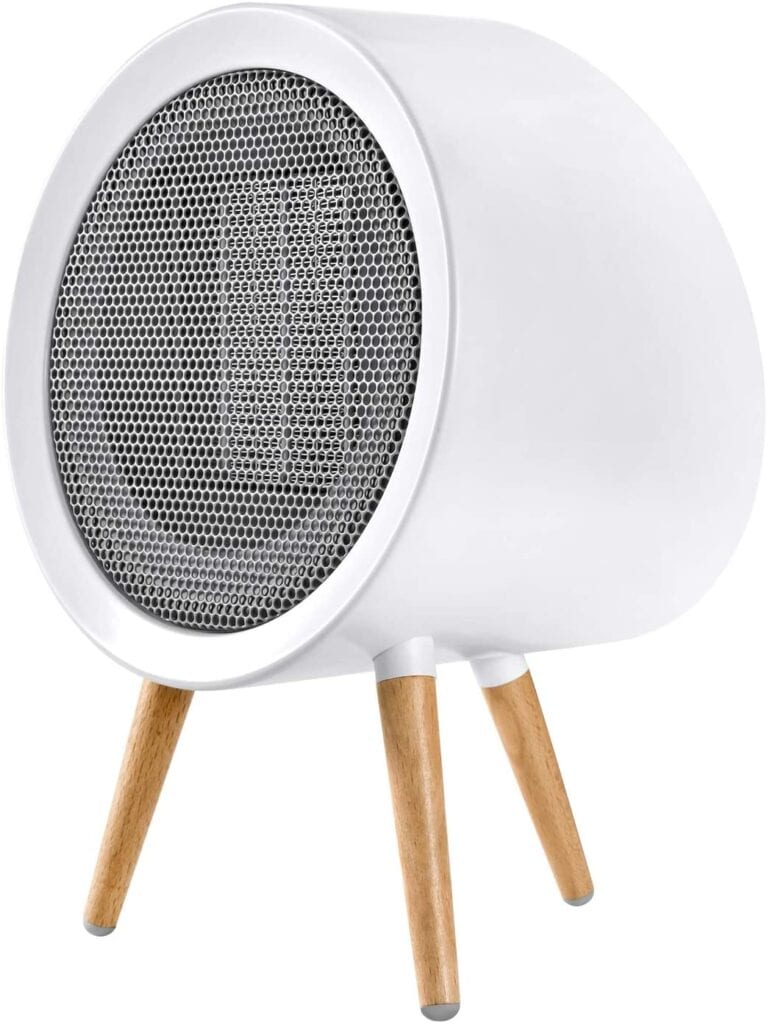 I don't know aout you, but all of our closets are either too warm or too cold. Get a tabletop space heater and fan to make the workspace more comfortable. This little one has two heat settings and a fan setting so it can be used year round!
Check out this tabletop space heater & fan here >>
---
Motivational Sign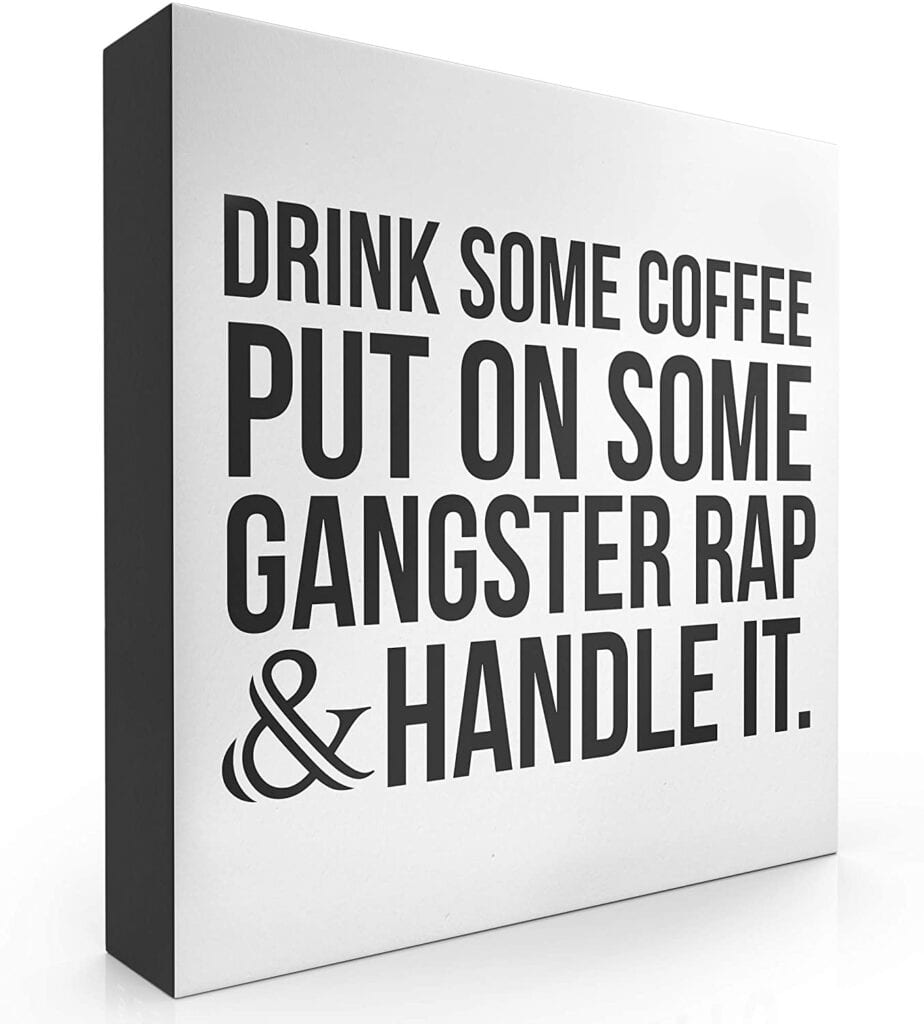 What better way to spruce up your cloffice space than with a motivational sign to kick you into gear?!
Check out this motivational sign here >>
---
Marble Mousepad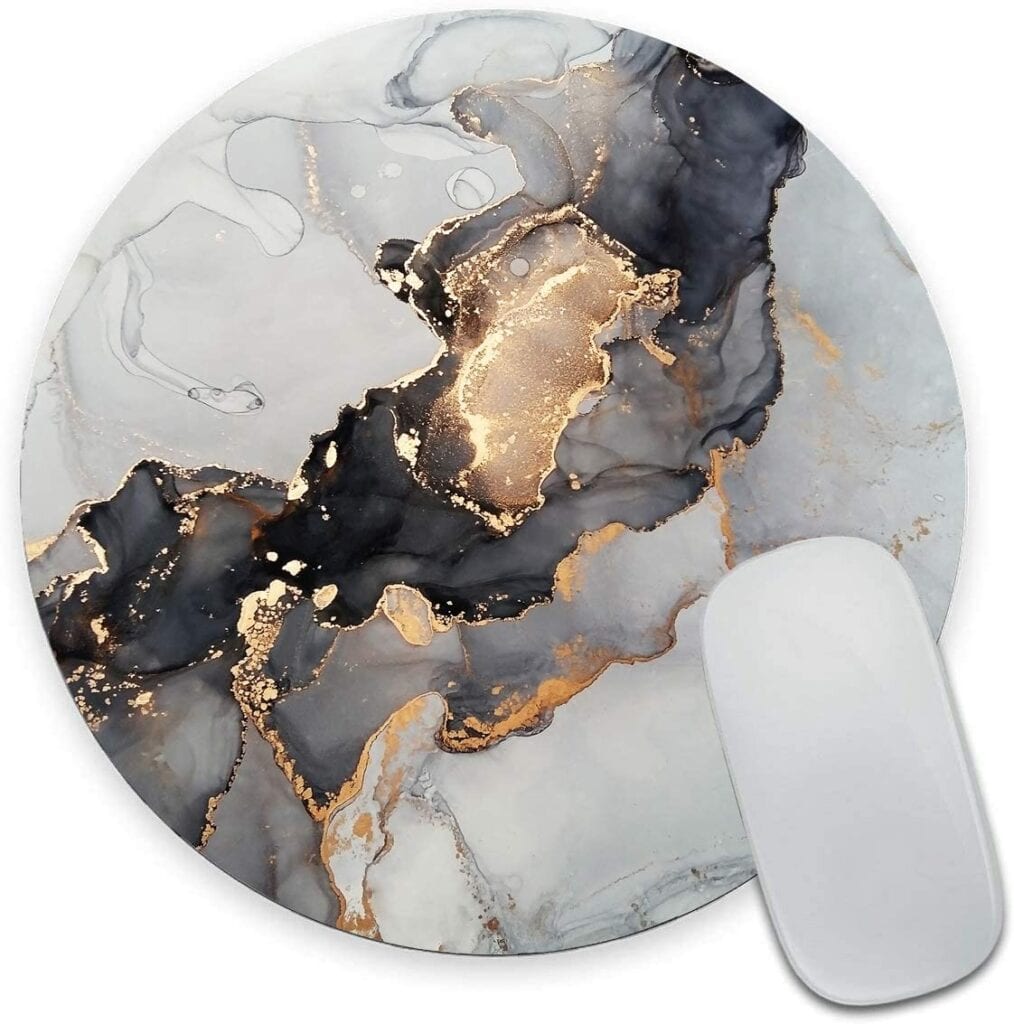 Mousepads, while certainly not a must-have accessory, are a fun way to bring some color or pattern into your space. This listing has TONS of different pattern options to chose from.
Check out this mousepad here >>
---
String Lights
These string lights are the perfect way to create a peaceful ambiance in your closet office. These ones even come with different settings so you can adjust the brightness, color, etc.
Check out these string lights here >>
---
Want more home office ideas? Check out these posts: