The Best Lifestyle Subscription Boxes I Can't Stop Talking About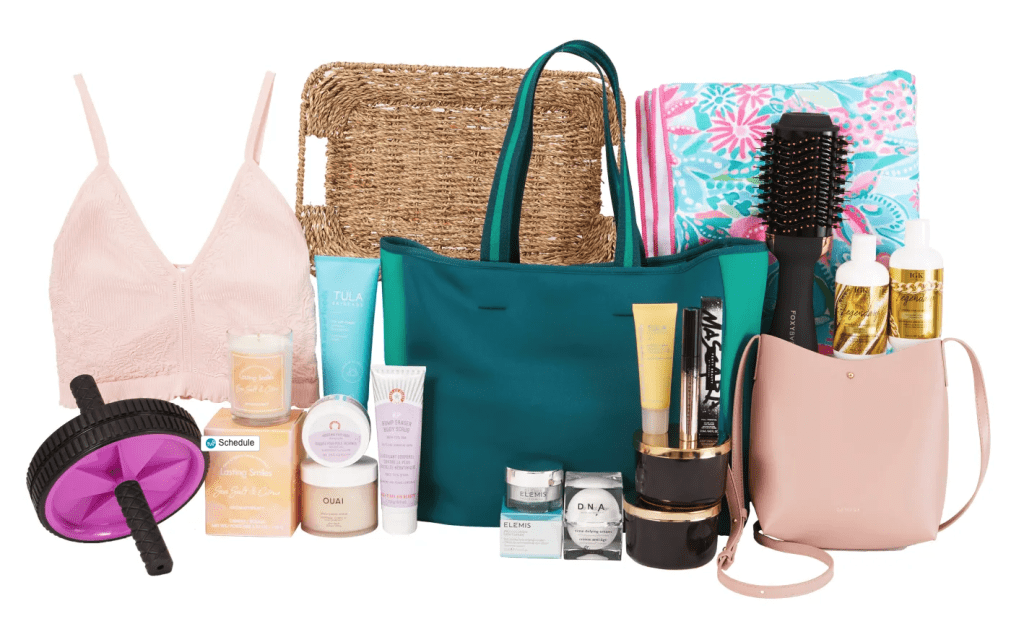 If you're ready to take the plunge into trying a lifestyle subscription box, these are some of my absolute favorites that I can't stop raving about!
From fan-favorites such as FabFitFun and Alltrue to some lesser known boxes such as Beachly and empowerHER, I guarantee you'll love at least one (if not all!) of these subscription boxes for women as much as me!
*This post does contain affiliate links, meaning we earn a small commission when you purchase through them, but all opinions are 100% our own and your price is never affected.
The 5 Best Lifestyle Subscription Boxes You Need to Try
Beachly is a subscription box for men and women filled with beach-inspired goodies. Each box includes 6-8 full-sized items valued at $250 or more!
Items include swim cover-ups, sweatshirts, sunglasses, sandals, hats, towels, totes, candles, skin and hair care products, and more!

Frequency: Quarterly (4x/year)
Current Promo: When you order your first box, get a free bonus box with $100 worth of goodies when you use the code BONUSBOX at checkout. OR save $30 with the code HOUSEWIFE30

FabFitFun is a lifestyle subscription box that sends full-size products from top brands in skincare, makeup, home decor, fashion, and more!
Items include skin care, makeup, home goods, and more! And depending on your membership, you can select some or all of the items that you receive in each box.

Frequency: Quarterly (4x/year)
Current Promo: Save $10 on your first seasonal box when you use the link below.

TheraBox is a self care subscription box that delivers joy-boosting activities & thoughtful self-care products. Boxes are curated by therapists and include $120+ worth of goodies!
Items include journals, essential oils, aromatherapy, clean beauty skincare, bath & body care products, and other inspirational, all-natural goodies.

Frequency: Monthly (12x/year)
Current Promo: Save 10% on your first box with the promo THERABOX10

Alltrue (formerly known as CAUSEBOX) is a lifestyle subscription box that focuses on delivering socially conscious, full-size products worth $250+.
Items include ethically-made home decor, fashion accessories, kitchenware, skincare, and everything in between. Depending on your membership, you get to select some or all of the items you receive in each box.

Frequency: Quarterly (4x/year)
Current Promo: Save 20% on your first box with the promo WI22

EMPOWERHER is a subscription box for women that believes in providing you with items that are useful, useable and includes $150+ worth of goodies in each box.
Each box includes 6-7 sustainable, and eco-conscious full-sized products ranging from home goods, fashion accessories, skincare, body care, and more.

Frequency: Quarterly (4x/year)
Current Promo: Save $5 on your first box with the promo DANIELLE5

5 Reasons Why I Love Subscription Boxes
I have been a subscription junkie since childhood. From collecting every J-14 magazine in elementary school to online game subscriptions in highschool, it's no wonder I became a subscription box addict as an adult.
If you've been curious about trying any of the above subscription boxes for women, but haven't been ready to make the plunge, maybe this will help.
Here are 5 reasons why I absolutely love getting lifestyle subscription boxes.
1. It's an opportunity to try new products or brands. I can't even begin to tell you how many amazing new brands I have discovered through subscription boxes that I continue to purchase from. Had it not been for boxes like Beachly or FabFitFun, I would have never tried products from companies like Earth Harbour, Tula, Amika, and so many more!
2. I'm always stocked up on products. Thanks to these lifestyle subscription boxes, I rarely ever have to purchase skincare, haircare, or bodycare products. I always have a surplus of facial cleansers, body lotions, detanglers, etc.
3. You get a lot of bang for your buck. Sometimes you don't realize how valuable some of the products in the boxes are and oftentimes, one product that you receive is as much or more than what you paid for the ENTIRE box. One time, I received a 2-piece skincare set in an AllTrue box and the skincare set alone was valued at over $200!
4. Getting boxes is a major seratonin boost. I'm someone who has always loved the element of surprise so getting these boxes delivered to my doorstep is the ultimate rush. Even if I picked all the products myself (FabFitFun and Alltrue allow you to customize your boxes!) it's still fun to tear into them and see everything in person.
5. You can gift the items you don't want to keep. I'm always super impressed with the quality of the items in these boxes and find that they make AMAZING gifts. I often will pair a few leftover items that I dont want or need into a cute basket for a unique, custom gift for birthdays or holidays!
Check Out All Of My Subscription Box Reviews
If you want more details about any of the lifestyle subscription boxes above or want to see what other subscriptions I have tried, check out the posts below for full reviews and unboxings!